Citi Premier® Card — Full Review [2021]
"Travel benefits you can count on."
Frequent flyers will enjoy 3x points at restaurants, gas stations, supermarkets, air travel, and hotels.
Whether for work or play, traveling is in your blood. But the last thing you want to do is spend money if you don't have to!
The cost of airline tickets and hotel stays add up. That's why you stay abreast of the latest credit card offers, always keeping an eye out for ways to reduce your travel expenses.
With the Citi Premier® Card, you can rack up the points quickly and redeem them for travel rewards, gift cards, and more.
All the extra perks don't hurt either!
Citi Premier Card — Snapshot
Welcome Bonus & Info

(Partner Content)

Earn 80,000 bonus ThankYou® Points after you spend $4,000 in purchases within the first 3 months of account opening
Earn 3 Points per $1 spent at Restaurants and Supermarkets
Earn 3 Points per $1 spent at Gas Stations, Air Travel and Hotels
Earn 1 Point per $1 spent on all other purchases
Annual Hotel Savings Benefit
80,000 Points are redeemable for $800 in gift cards when redeemed at thankyou.com
No expiration and no limit to the amount of points you can earn with this card
No Foreign Transaction Fees on purchases

Card Categories:

Rewards Center

Customer Service Number

888-248-4226

Login Link

Related Articles
The Ideal Cardholder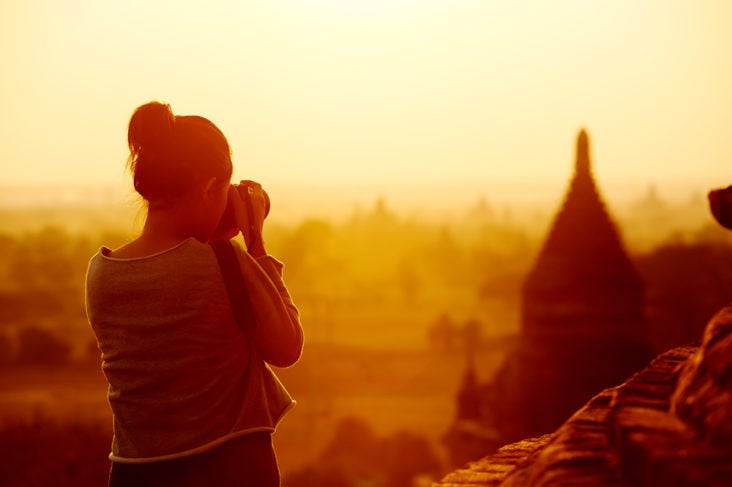 Sign-Up Bonus and Earning Categories
There is not typically a sign-up bonus or an introductory APR. However, see the current sign-up bonus in the card summary table above!
However, you will earn 3x points on flights and hotels, gas stations, dining, and supermarkets, as well as 1x points for all other purchases.
Bottom Line:  The Citi Premier card earns 3x points for all airfare and hotels, dining, gas stations, and supermarkets, plus 1x points for all other purchases. 
Other Citi Premier Card Benefits
As a card member, you also get to choose the due date for your monthly bill. You can pick any available due date, whether it's at the beginning of the month, end of the month, or smack in the middle.
With the card, you get access to Citi Private Pass and Citi Cards with Apple Pay, which can be nice features if used frequently. Additionally, you get Citi Price Rewind, which acts as a price protection within 60 days of a purchase.
Additional insurances include Damage and Theft Purchase Protection and Extended Warranty.
Citi Premier Card Travel Benefits
First, it's important to note the breadth that the travel category covers. Not only does it include any airline or hotel, but also tours, gas stations, public transportation, taxis, cruises, tolls, campgrounds, and even boat rentals!
International travelers will appreciate the lack of foreign transaction fees, which is an effective savings of about 3%. Plus, the card has EMV chip technology to make global transactions secure and hassle-free.
They will also love the insurances offered with the card: Trip Cancellation and Interruption Protection, Worldwide Travel Accident Insurance, Worldwide Car Rental Insurance, and Lost Baggage Protection.
You also have access to a global concierge team 24/7. If you need help purchasing tickets, booking tables at restaurants, or making trip arrangements, the concierge team will be there for you anywhere in the world.
Finally, the points you earn with the Citi Premier card are transferable to a range of travel partners that cover all alliances and many major international airlines. You won't have trouble finding a way to use your points!
Great Card If
You fly for business and pleasure
You spend a lot in the travel category
Don't Get If
You rarely travel
You want access to a wide variety of airline loyalty programs
Citi Premier Card — Fees
Annual Fee

Foreign Transaction Fees

0%

Interest Rates

Late fees

Penalty APR: Up to 29.99% Variable

Balance Transfers

15.99% - 23.99% Variable
Fee: 5% of each balance transfer; $5 minimum.

Cash Advance APR

25.24% Variable
Fee: 5% of each cash advance; $10 minimum
Best Way To Maximize Citi ThankYou Points
You'll want to stock up as many points as most points possible. We developed the following list of tips to show you how to get the most out of the Citi Premier card and earn as many Citi points as possible.
Tip #1: Ideally, you should use the card for all of your travel, dining out, gas stations, and supermarket purchases so you can take advantage of the extra points.
Tip #2: When dining out in a group, offer to put the tab on your card and let the others reimburse you with cash to earn extra points fast.
Tip #3: If you don't have a Citibank checking account, open one so you can enroll it in the ThankYou Rewards program. You'll earn bonus points once you set up a monthly direct deposit and qualifying bill payment for each statement.
Find out how many points you can earn for your account package here.
Tip #4: Unlike many other cards, there is no fee for adding authorized users to your card. So you can easily get points for their spending on top of your own.
Tip #5: If you have other Citi credit cards, combine the points on all of them into one ThankYou Rewards account. That way you'll have a shot at redeeming for some bigger rewards.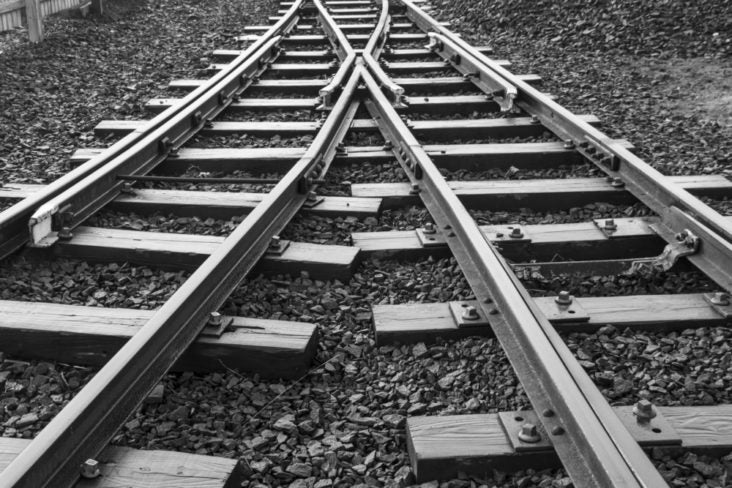 Best Way To Redeem Citi ThankYou Points
You have quite a few options for redeeming Citi Premier card points. Outside of using the Travel Center, they fall into 2 categories: paying with points and transferring points.
Whether you pay with your points or transfer them, their value will be static at 1 cent each. When you book through the Travel Center, you'll be redeeming at 1.25 cents per point.
The following list of tips should help you get the best value when redeeming your Citi points.
Tips for Redeeming Citi Premier Card
Tip #1: Even though points are valued more highly through the Travel Center, you might not always get the best deal (although there are no blackout dates). Compare prices from the Travel Center and ThankYou airline partners to see which is better.
Citi has a variety of participating air travel partners, which listed in the table below. You'll notice there is a 1:1 ratio for all of loyalty programs except Virgin America Elevate and JetBlue TrueBlue.
| Citi Transfer Partner | Min Transfer | Transfer Ratio | Transfer Time |
| --- | --- | --- | --- |
| Aeromexico Club Premier | 1,000 | 1:1 | Almost Instantly |
| Air France / KLM Flying Blue | 1,000 | 1:1 | Almost Instantly |
| American Airlines | 1,000 | 1:1 | Almost Instantly |
| Avianca Airlines Lifemiles | 1,000 | 1:1 | Almost Instantly |
| Cathay Pacific | 1,000 | 1:1 | Almost Instantly |
| Emirates Skywards | 1,000 | 1:1 | Almost Instantly |
| Etihad Airways | 1,000 | 1:1 | Almost Instantly |
| EVA Air | 1,000 | 1:1 | 2 Days |
| JetBlue Airways | 1,000 | 1:1 | Almost Instantly |
| JetPrivilege | 1,000 | 1:1 | Almost Instantly |
| Malaysia Airlines | 1,000 | 1:1 | 1-2 Days |
| Qantas Airways | 1,000 | 1:1 | Almost Instantly |
| Qatar Airways | 1,000 | 1:1 | 2 Days |
| Singapore Airlines | 1,000 | 1:1 | 2 Days |
| Thai Airways | 1,000 | 1:1 | 4 Days |
| Turkish Airlines | 1,000 | 1:1 | 1-2 Days |
| Virgin Atlantic | 1,000 | 1:1 | 2 Days |
*Asia Miles includes 20 airline programs such as Air New Zealand, Mexicana, Air China, Gulf Air, and more.
**Etihad includes nearly 40 airline programs such as JetBlue, American Airlines, Air France, SAS, Air New Zealand, and more.
One last thing to note is that the Citi ThankYou® Preferred Card was previously unable to transfer points to transfer partners at all. Now, cardholders can do so at a reduced rate.
For instance, the JetBlue rate is 1:0.5 for cardholders versus the 1:0.8 with the Citi Premier card.
Tip #2: One of the most impressive benefits of the card is that you earn points on airline tickets purchased with your points.
In other words, you receive 3x points on every $1 you would have spent if you weren't using points to purchase the ticket!
Tip #3: Don't forget about hotel stays. For every 1,000 points you transfer to the Hilton Honors program, you receive 1,500 bonus points. It's a simple way to earn free hotel stays in no time at all.
Tip #4: While ThankYou points are only valued at 1 cent when redeeming for gift cards and merchandise, this can be worth it if you have a lot of points to spend.
Use your points to shop on Live Nation, Amazon.com, and Expedia.com with the Shop with Points program.
You can also make purchases on the Best Buy app and Wonder app with your card, and then receive statement credit within 24-48 hours based on the points you've earned with Pay with Points.
Tip #5: Redeem points to pay your bills online by enrolling a Citibank checking account to your ThankYou account. You also have the option of combining points and cash.
Tip #6: Chances are you use your card to pay for items like groceries, clothing, dining, gas, utility bills, etc. With Select and Credit, you can get statement credit for purchases you've already made!
Tip #7: Enroll in PointWorthy and you can donate to IRS-approved nonprofits with your points or your card. Using your credit card earns you points for each dollar you donate.
Travel Transfer Partners: Virgin America Elevate, Virgin Atlantic, Etihad Guest, Qantas, Qatar Airways Privilege Club, EVA Air Infinity MileageLands, Flying Blue, Garuda Indonesia Frequent Flyer, Thai Airways Royal Orchid Plus, Malaysia Airlines Enrich, Singapore Airlines KrisFlyer, Asia Miles, JetBlue TrueBlue, and Hilton Honors Worldwide.
Points Partners: Amazon.com, Expedia.com, LiveNation.com, BestBuy.com, Wonder
Alternatives to the Citi Premier Card
The biggest drawback to the card is the typical lack of sign-up bonus points.
At one time, you could earn points on purchases made with merchant partners through the ThankYou Rewards program, but that was eliminated in 2014 due to lack of response.
There are other Citi cards in the ThankYou program as well.
There's no annual fee on the Citi ThankYou® Preferred Card, but it has fewer points categories. The Citi Prestige® Card comes with more perks, but carries a high $495 annual fee.
If you want a card that rewards you more for everyday spending, you could explore the Blue Cash Preferred® Card from American Express. It has a $95 after the first year, but an intro APR on purchases and transfers. See rates and fees.
This card will earn 6% cash-back at U.S. supermarkets (on up to $6,000, then 1%), 3% cash-back at U.S. gas stations and department stores, and 1% everywhere else.
If you travel frequently, you are probably better off with the points categories on the Citi ThankYou cards.
Bottom Line: The Citi ThankYou® Preferred Card or the Citi Prestige® Card may be better options for you depending on your spending. If you want something with more at-home categories, try the Blue Cash Preferred® Card from American Express.
The Gritty Details: Everything Else You Need To Know
Points for travel must be transferred in increments of 1,000 points, and you may transfer up to 500,000 ThankYou Points at a time.
There is no fee to transfer points, but once a transfer is made it cannot be canceled or reversed.
Citi ThankYou points post to your monthly statement at the end of each billing cycle. They do not expire as long as you have an open Citi account that earns ThankYou points.
Eligible accounts include the Citi ThankYou® Preferred Card, Citi Prestige Card, and this card.
If you close your Citi Premier card account and do not have another open Citi credit card, you have 60 days to use your points.
Other Unique Features
Citi Price Rewind – Automatically searches for the lowest prices on purchases you register into the system. If a lower price is found within 60 days of the initial purchase date, you may receive the difference.
Trip cancellation & interruption protection – Get reimbursed for non-refundable trip expenses like change fees if unforeseen events get in the way of a trip paid for with the Citi card.
Lost baggage – If your checked or carry-on luggage is lost, stolen, or damaged by the common carrier, you can receive a refund of the purchase price of the missing items, or the cost to repair or replace anything that was damaged.
Worldwide car rental insurance – Coverage against theft or damage to a rental car when you decline the rental company's collision loss/damage insurance.
Worldwide travel accident insurance – Receive financial assistance in the event of an accident.
Travel & emergency assistance – You can get assistance with emergency travel arrangements, travel issues, medical and legal referral and more 24/7, both before and during your trip.
Damage & theft purchase protection – If purchases made with the Citi card are damaged or stolen within 120 days of purchase (90 days for NY residents), you are reimbursed the cost of repairs or given a refund.
Extended warranty – Adds 1 year to a regular warranty.
Unauthorized charge protection – $0 liability on unauthorized charges
Citi.com/Apple Pay – Pay in-app or at over 200,000 stores with the iPhone6, or in-app with the iPad Air 2 and iPad Mini 3.
Frequently asked questions
Is the Citi Premier card worth it?
The card earns 3x points on airfare, hotels, gas stations, dining, and supermarkets. Plus 1x points on all other spending. The annual fee is $95.
ThankYou points can be redeemed for travel, merchandise, and gift cards. Overall, it is a good card for everyday spending.
How do I redeem Citi Premier card points?
When do Citi Premier card points expire?
There is no expiration date for Citi points as long as you have an active account.
Is there a limit to how many ThankYou points I can earn?
No. There is no limit to the number of points you can earn with the card.
How do I use the Citi Premier card for travel rewards?
Transfer ThankYou points in increments of 1,000 to participating airline loyalty programs. Additionally, you can book flights, rental cars, hotels, and more through the ThankYou Reward Center.
What is the annual fee for the Citi Premier card?
Which is better, the Citi Premier card or Citi Prestige Card?
The Citi Prestige Card has more perks, such as a free 4th night when you book a minimum 4-night hotel stay and $250 airline travel credit. It earns 3x points on restaurants, supermarkets, gas stations, air travel, and hotels; 1x on all other purchases.
You also receive a points value of 1.25 for flights booked through the Travel Center. However, the Citi Prestige Card has an annual fee of $495.
In comparison, the Citi Premier card earns 3x points on airfare an hotels, gas stations, dining, and supermarkets.
Travel prices are about to surge from pent-up demand.
Use this points strategy to lock in pennies-on-the-dollar pricing in 2021, all without being a frequent flyer...
How do I only pay $30 to go to Hawaii, $200 for business class to Asia or just $150 to Europe?
Discover the real-life strategies that anyone can use to enjoy limitless travel (even on a limited budget!)
Just sign up below and I'll send you the Limitless Travel Playbook instantly:
We respect your privacy. Please view our privacy policy here.