Southwest Offers 50% Off All Paid & Award Flights [Book by June 17]
In honor of its 50th Anniversary, Southwest Airlines has just launched an incredible promotion to help flyers save money, or points, on their upcoming Southwest flights. Here is everything you need to know!
50% Off of All Southwest Flights
When you use promo code SAVE50 on all bookings between now and June 17, 2021, you will receive a 50% discount on the cost of the fare! Keep in mind that the discount applies to the base fare of your ticket, but you still must pay the taxes and fees.
While you must book by June 17, 2021, the promotion is valid for travel between September 15, 2021, and November 3, 2021. Not sure if you're able or willing to travel on those dates? No problem! With Southwest's zero change or cancellation fees you can book now to take advantage of the special and decide later.
Better yet, the promotion applies to all types of revenue tickets, as well as Rapid Rewards tickets, so those with a large stash of Rapid Rewards points burning a hole in their pocket can book now with a 50% discount. Should you need to cancel, you can have those points redeposited in your account for no extra charge.
Speaking of no change fees, if you currently have Southwest flights booked between September 15, 2021, and November 3, 2021, it is worth going back and checking the current prices of those flights with the half-off discount. If the flights are now cheaper, and they likely will be, you can cancel your old flights and rebook at the discounted price and you'll receive Southwest Travel Funds, or a point refund, for the difference in fare.
Hot Tip: Review our guide of the best credit cards for Southwest Airlines flyers to see the cards we recommend to help you earn Southwest Rapid Rewards points.
Where You Can Travel With Southwest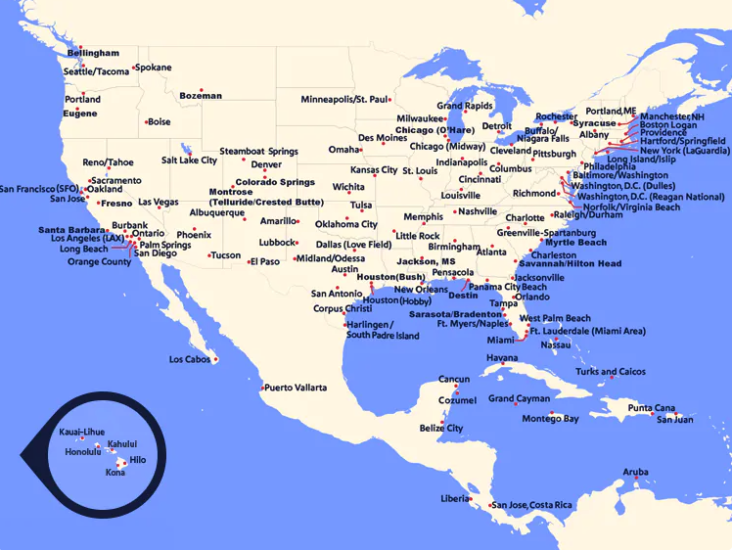 While Southwest's route network is not quite as extensive as some of its competitors, they still offer dozens of awesome destinations that travelers are sure to love. After all, who doesn't want 50% off a flight to Belize, Hawaii, Jamaica, or Puerto Rico?
Final Thoughts
Despite the limited booking window, this is truly a phenomenal promotion by Southwest. If you're considering any sort of travel between September 15, 2021, and November 3, 2021, to a city that Southwest flies to, you'll be hard-pressed to find a better deal than this. Plus, thanks to the flexibility that Southwest offers, you can book these fantastic deals now and worry about the details later.