The 30 Best Things To Do in New Orleans [Free, Kid-Friendly & Historic Attractions]
New Orleans is a city that knows how to celebrate, whether it be wearing colorful beads for Mardi Gras or celebrating the life of someone special with a second-line parade. As the birthplace of jazz, music is the soul of this city, and you'll often see musicians busking on street corners or marching bands parading on by. Visit a plantation or museum to learn more about the struggles of slavery, try mouth-watering Creole and Cajun dishes, or admire the incredible architecture in the French Quarter and Garden District. There's so much to see and do in New Orleans.
Hot Tip: Read our guide to Louis Armstrong New Orleans International Airport (MSY) if you're planning to fly in for your city break. 
The Best Free Things To Do in New Orleans
1. Walk or Cycle the Miles of Trails in City Park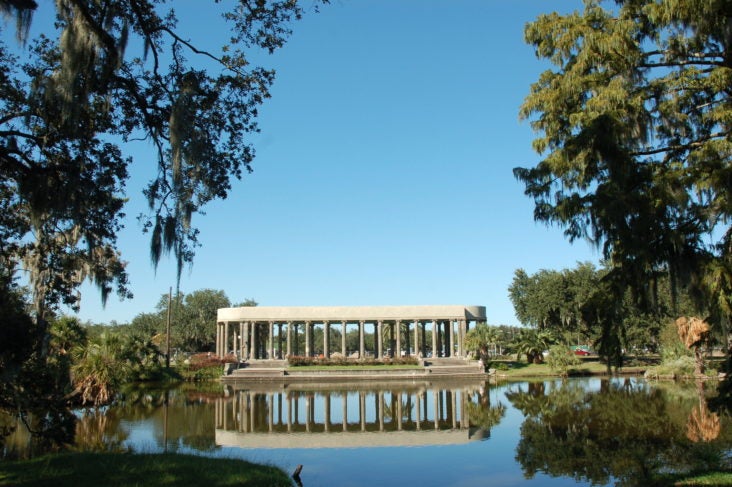 City Park is New Orleans' largest green space and is packed full of so many attractions — you could easily spend an entire day or more here. Walk or cycle the miles of tarmac trails that weave around lakes, over bridges, and under the moss canopies of beautiful oak trees. Kids will love the storybook-themed playground where they can run up Jack and Jill's hill or sail on board Captain Hook's pirate ship. There's plenty here for adults, too, with the New Orleans Museum of Art, a golf course, concerts, and festivals.
2. Admire Marble Tombs in a City Cemetery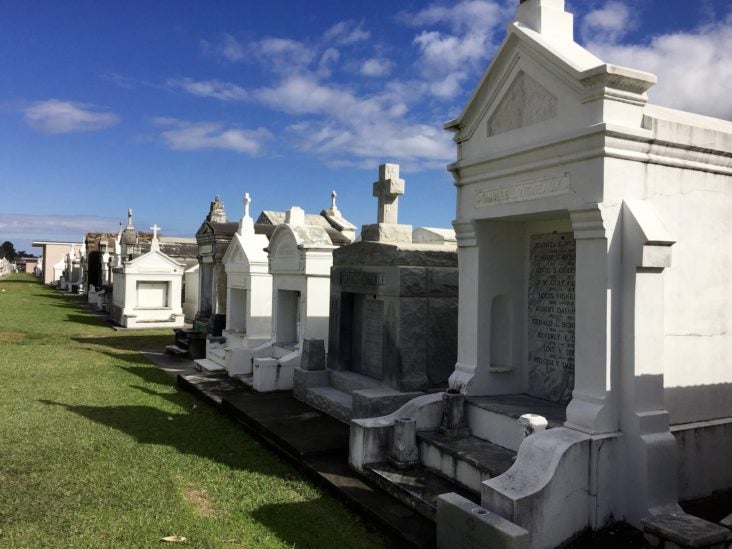 The cemeteries in New Orleans are like nothing you'll see anyway else in the U.S. As the city was built on a swamp and was prone to flooding, rising graves made burying the city's dead problematic for early settlers. The solution was above-ground burials in ornate marble tombs, which is still a tradition to this day. You can visit many of these hauntingly beautiful cemeteries all over the city to admire the architecture and pay your respects to some famous residents.
It's possible to visit some cemeteries independently for free, such as St. Louis Cemetery #2, while others require a cemetery tour.
Hot Tip: If you're on a budget, our article on the best times to visit New Orleans covers the cheapest months for flights and accommodation. 
3. Join the Celebrations of a Second Line Parade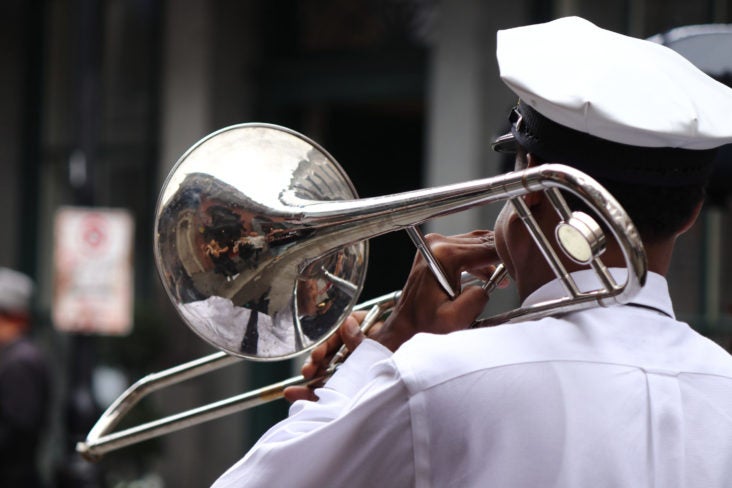 Second-line parades date back to the mid-19th century when organizations would parade to advertise their loans and educational services to newly freed slaves. The parades would also honor members of their organization that had died, and they have become a long-standing tradition for funerals, weddings, and many other celebrations.
The parade leaders and band make up the first line, and the second line consists of anyone that wants to join in with the dancing and singing. Parades can often be found in the French Quarter on Sundays and are a regular feature at many events, such as the New Orleans Jazz and Heritage Festival.
4. Photograph the Iconic Saint Louis Cathedral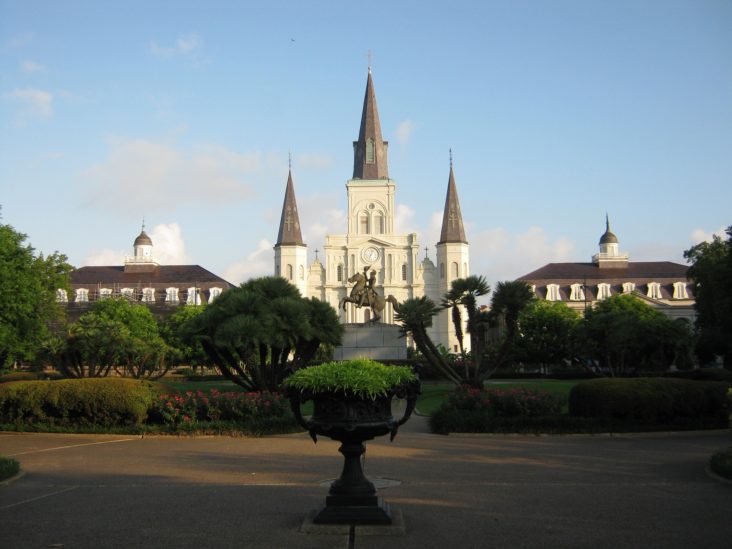 Saint Louis Cathedral stands prominently in front of Jackson Square and is the oldest continuously used Roman Catholic cathedral in the U.S. As one of the most iconic and beautifully symmetrical buildings in New Orleans, it's a popular subject for many photographers and painters and offers free entry to those that wish to admire the equally impressive internal architecture. Visitors are also welcome to stroll around St. Anthony's Garden at the back of the cathedral that features a large statue of Jesus with raised arms.
Hot Tip: New Orleans has some amazing architecture to photograph, so be sure to have your travel camera at the ready.
5. Watch Artists Work at the New Orleans Glassworks & Printmaking Studio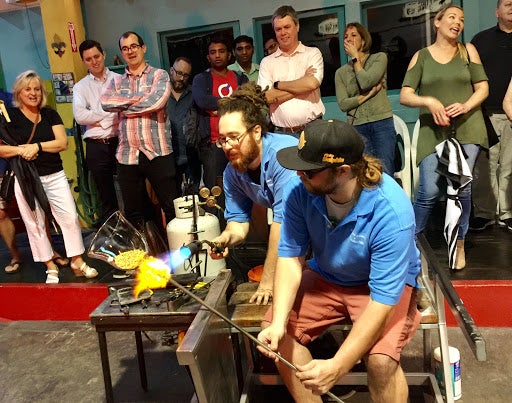 The New Orleans Glassworks & Printmaking Studio is a facility where artisans work in the creative fields of glass and sugar blowing, letterpress, metal sculpture, and printmaking. The studio has free daily demonstrations where visitors can watch the artists at work and ask questions. If you feel inspired by what you see, the facility runs 2-hour courses for walk-ins to join.
The Best Music Venues in New Orleans
6. Take a Behind the Scenes Tour of Tipitina's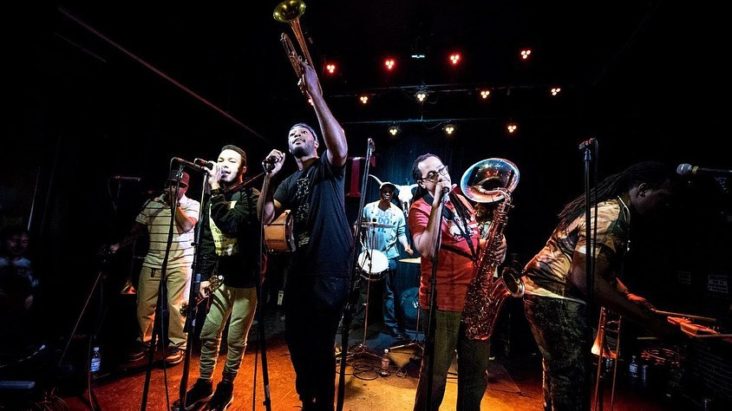 Originally known as the 501 Club, this legendary music venue was renamed Tipitina's in 1977 to honor New Orleans' pianist and blues singer Professor Longhair. Nationally touring and local musicians play regularly at this revered music venue, and you can see some of these musical greats featured on the walk of fame just outside the venue. If you're interested in learning about the history of Tipitina's, you can book a behind-the-scenes tour of the venue.
7. Listen To a Piece of History at Preservation Hall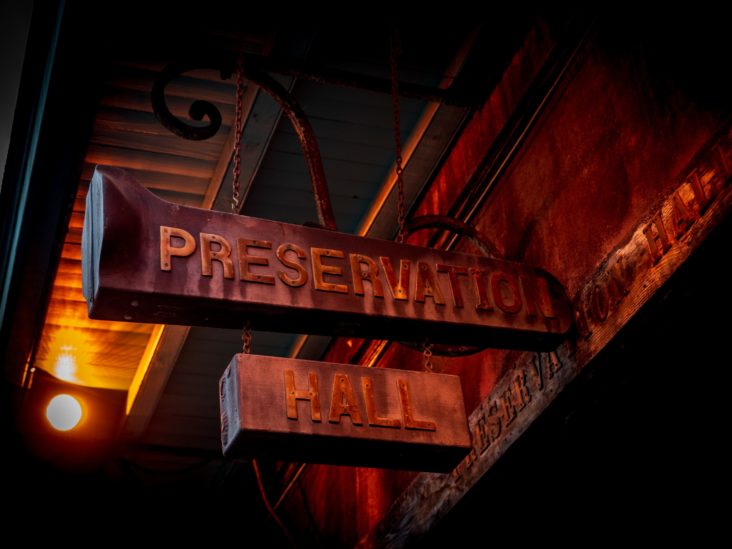 Preservation Hall played a big part in the revival of New Orleans jazz in the 1940s when the genre took a back seat to rock 'n' roll. Previously an art gallery, the venue was an accidental success, with musicians invited to rehearse at the venue by the gallery proprietor and jazz enthusiast Larry Borenstein. Now a full-time jazz venue, Preservation Hall features up to 5 performances a day from some of the most respected musicians in the industry.
Hot Tip: It's not possible to purchase general admission in advance for Preservation Hall, so be sure to arrive at least 30 to 45 minutes before the show to queue for entry. 
8. Enjoy a Show at The Saenger Theatre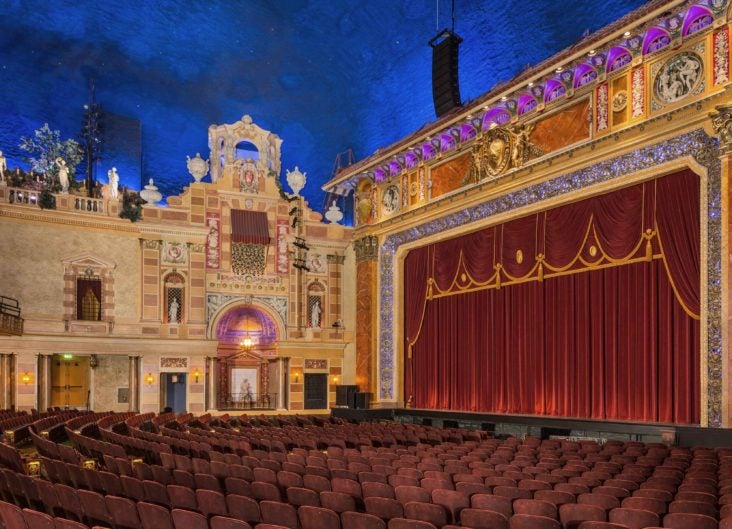 With decorative moldings and ornate archways, the interior of the Saenger Theatre replicates that of a grand Italian courtyard, complete with a starry sky ceiling. Having been devastated by Hurricane Katrina in 2005, the theatre underwent a huge restoration project and reopened in 2013 to offer a bustling schedule of live music, lectures, comedy, and more.
9. Dance the Night Away at Rock 'n' Bowl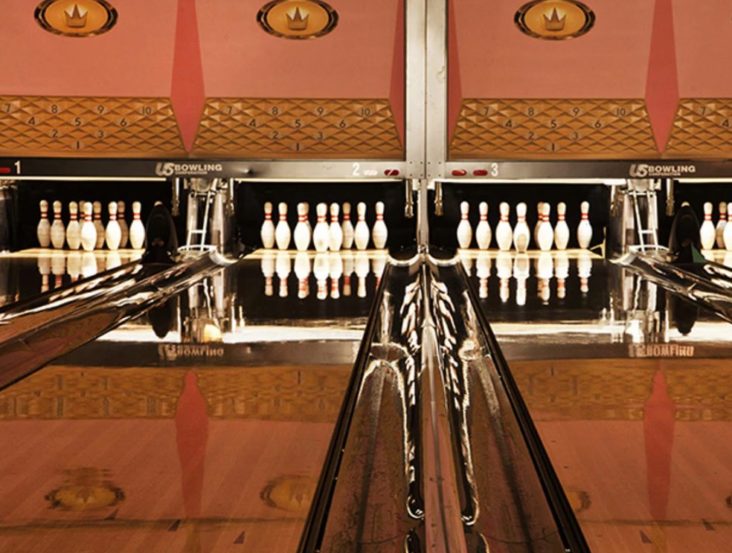 Rock 'n' Bowl is a unique venue where you can be bowling a strike one minute and foot-stomping to Zydeco music the next. Originally established in the Mid City area in 1949, the club moved to its existing location on Carrollton Avenue in 2009, now with a larger stage and dance area. Entertainment is available nightly, ranging from country music to swing and blues to zydeco.
Hot Tip: Be sure to earn those valuable rewards on dining out, music, and bowling with the best credit cards for entertainment purchases.
10. East, Drink, and Dance at House of Blues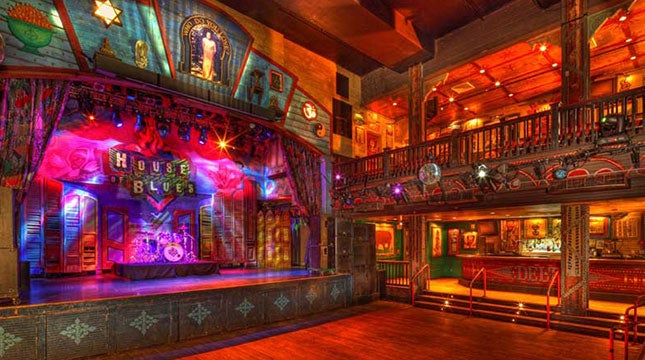 House of Blues is a chain of music venues found in locations like Boston, Chicago, Las Vegas, and New Orleans. Under every venue's stage is a box containing mud from the Mississippi Delta, which is said to give every musician the spirit of the Deep South when they perform. Regular live music features rock 'n' roll, jazz, blues, and gospel and the venue has a restaurant with a delicious southern-inspired menu.
The Best Museums in New Orleans
11. Admire French and American Art at the New Orleans Museum of Art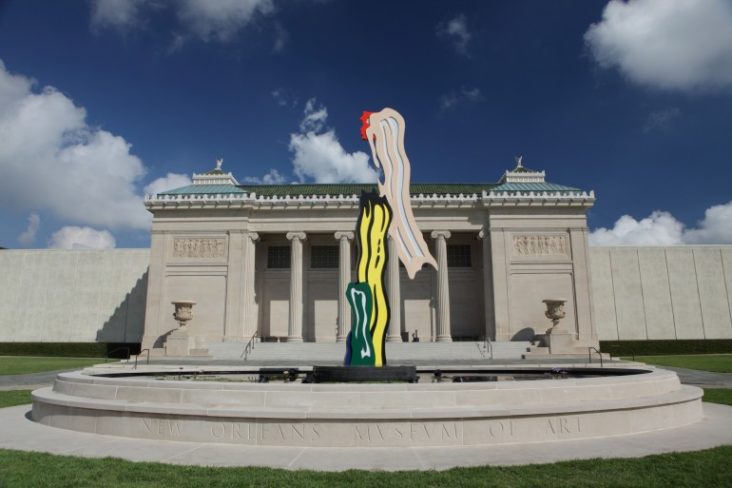 Having opened in 1911, the New Orleans Museum of Art is the city's oldest fine art institution. Back then, it had just a few art pieces but has since grown to house over 40,000 objects with a notable collection of French and American art. The museum is also home to the Sydney and Walda Besthoff Sculpture Garden, with over 90 sculptures on display in the 11-acre landscaped garden.
12. Learn About the War That Changed the World at the National WWII Museum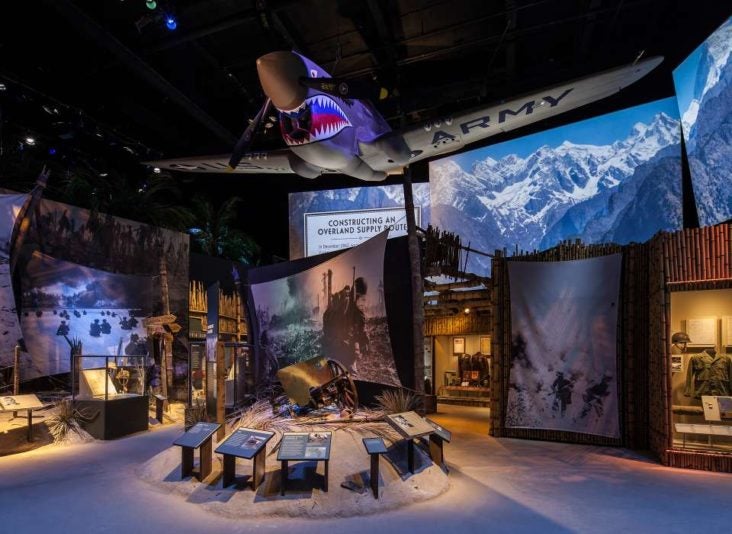 Designated as America's official WWII Museum by U.S. Congress, the National WWII Museum is a popular attraction for history buffs and anyone that wants to explore America's contribution to victory. Retrace the trail that led from Pearl Harbor to Tokyo and experience the challenging conditions that American troops faced fighting the Japanese. Or step inside the USS Tang submarine and perform tasks to help the crew navigate successfully through its final battle.
Book your entry in advance with 24-hour cancellation.
Hot Tip: Save money on admission to many attractions by purchasing a New Orleans Sightseeing Pass, available for 1, 2, 3, or 5 days. 
13. Explore the History of Jazz at the New Orleans Jazz Museum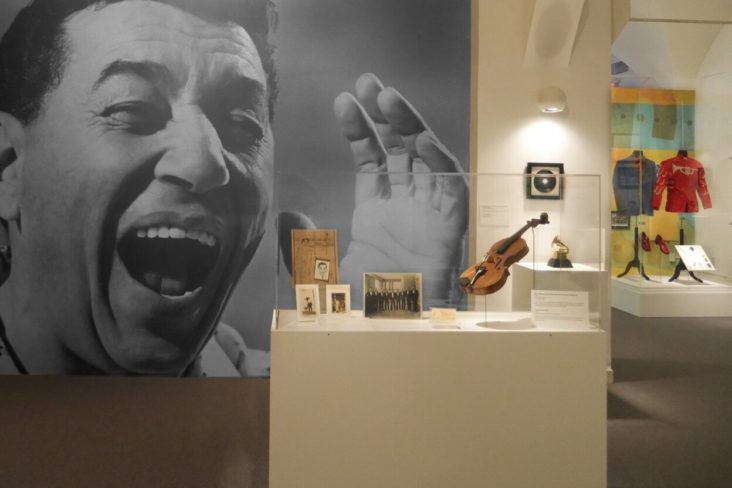 The New Orleans Jazz Museum celebrates the music made famous by its very own city. Through various interactive exhibits and collections, including over 12,000 photographs, instruments, and records, you can learn all about the history and culture behind the beloved genre. The museum is located in the heart of the city's music scene, near the Frenchman Street live music corridor, so enjoy a visit before catching a show at one of the live music clubs.
14. See Colorful Floats at Mardi Gras World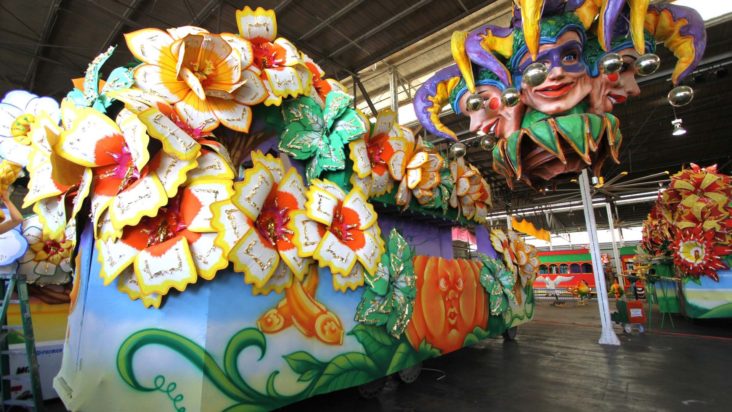 New Orleans is renowned for its Mardi Gras parades, but if you're not able to visit the city during festival season, you can get a taste of the celebrations by visiting Mardi Gras World. The factory has been building show-stopping floats that parade down the streets for Mardi Gras since 1947, and you can see for yourself how they are designed and built.
Book your self-guided tour in advance with 24-hour cancellation.
15. Admire the Largest Collection of Mardi Gras Indian Regalia at the Backstreet Cultural Museum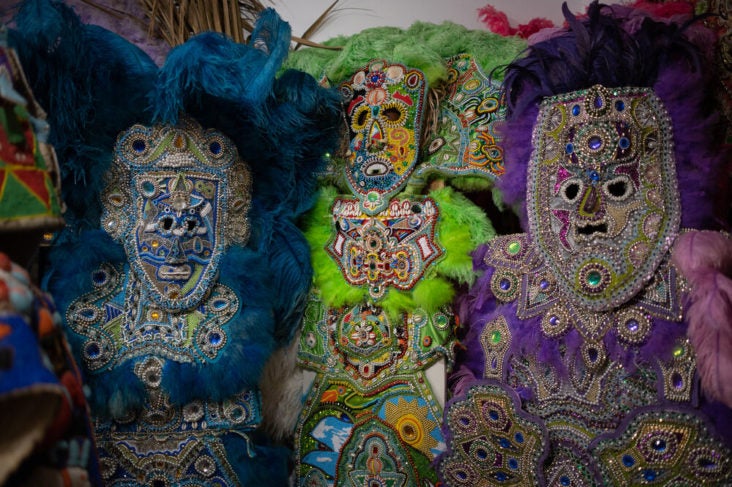 The Backstreet Cultural Museum is located in Tremé, the oldest African-American neighborhood in the U.S., and celebrates the creative achievements and cultural traditions of the African-American community. Housing the largest collection of Mardi Gras Indian regalia, these magnificent costumes represent the historical relationship between enslaved Africans that fled to the safety of nearby Native American tribes. You'll also find plenty of memorabilia around the city's jazz funerals, including hundreds of films, photographs, and obituaries.
The Best Things To Do With Kids in New Orleans
16. Play Steel Drums at the Louisiana Children's Museum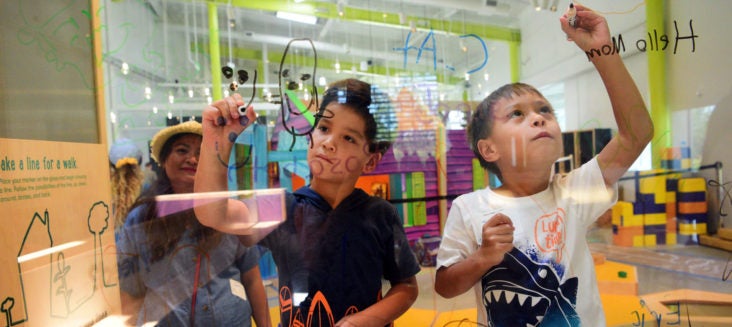 The Louisiana Children's Museum is located in City Park and provides 8.5 acres of indoor and outdoor interactive exhibits. Children can learn all about the mighty Mississippi River, cook up their favorite food in the Creole Kitchen, or care for some of City Park's resident animals. Little ones will love exploring the tunnels, and tree stump trails in the outdoor playground, and future musicians can start a band playing on the steel drums.
Hot Tip: If you're visiting New Orleans with your family, check out our tips for amazing family travel with the kids. 
17. Cruise and Listen To Jazz On Board Steamboat Natchez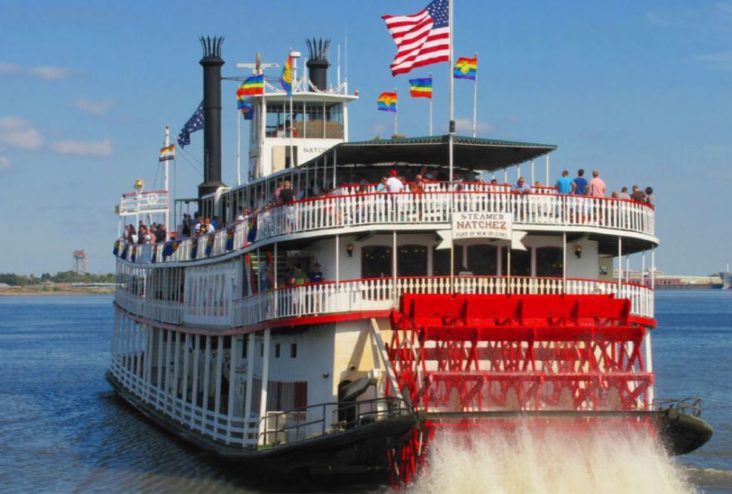 Hop on board the only remaining authentic steamboat in the city and listen to jazz while you cruise along the Mississippi River. With a lunchtime cruise on Steamboat Natchez, guests can visit the perfectly preserved steam room and enjoy the views from the indoor and outdoor seating areas. The city sights are narrated, and guests can opt for a buffet lunch serving Southern-style dishes, including bayou seafood pasta and Creole creamed spinach. Kids 5 and under can ride for free and will love listening to the delightful sounds of the onboard calliope concert.
18. Learn About Rare Animals at Audubon Zoo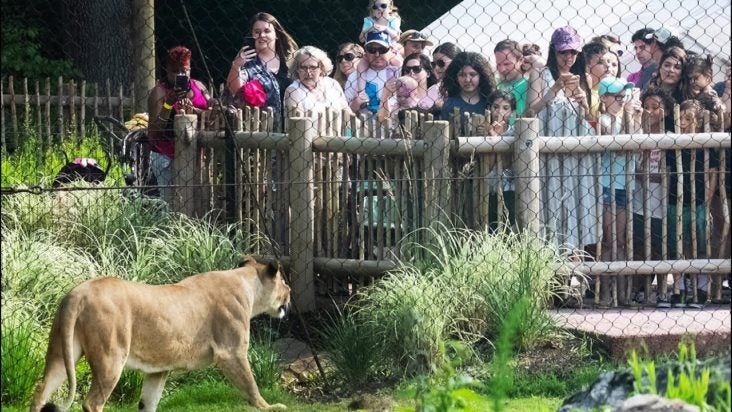 Audubon Zoo has been home to animals since the 1884 World's Fair, although it has considerably more now than it did back then. Today, the 58-acres are home to elephants, bears, orangutans, sea lions, a rare white tiger, and many more species. Many are endangered, and Audubon Zoo is involved in various conservation projects to increase breeding and educate visitors. Bring your swimmers and head to Cool Zoo, where you can float along a 750-foot lazy river, splash around in the water fountains, or relax on the sandy beaches.
19. Spot Alligators on a Swamp Boat Tour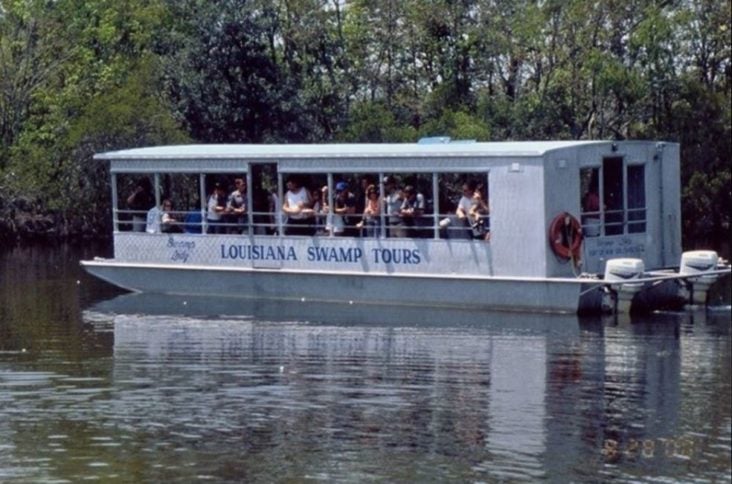 Glide along the swampy waterways of the Barataria Preserve with a New Orleans Swamp Tour. Your captain will tell you all about the history of the swamplands and Cajun culture that relies on the swamps for fishing. As you slowly float along, keep your eyes peeled for wildlife, including birds, turtles, snakes, or alligators. Tour boats provide lots of space to walk and move around so that you can be camera-ready for any animal encounters.
20. Watch Penguins Play at Audubon Aquarium of the Americas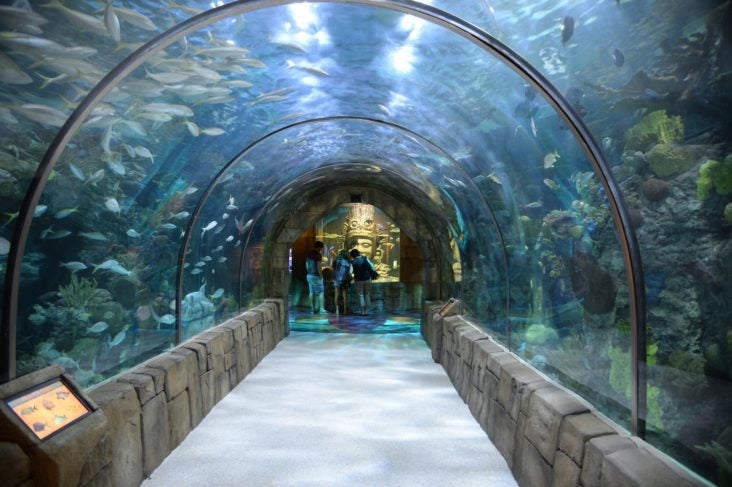 Audubon Aquarium of the Americas is located on the banks of the Mississippi River, not too far from the Steamboat Natchez dock. It's home to nearly 600 species of sea life, from rays to turtles and seahorses to sharks. Watch penguins waddle, swim, and play within their colony or gaze into the Gulf of Mexico exhibit where a quarter-scale replica of an offshore oil rig is home to many tropical fish.
The Best Historic Attractions in New Orleans
21. Tour the Oak Alley Plantation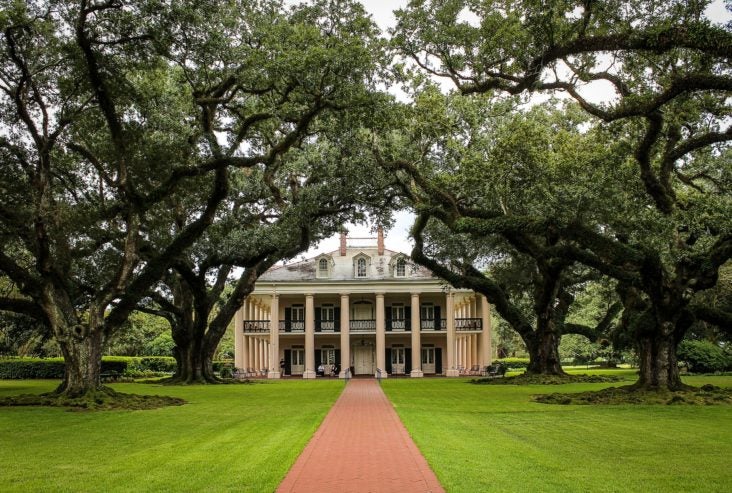 Oak Alley Plantation was named after its distinctive oak tree-canopied path that existed well before the plantation was built. As a historic sugar plantation, the mansion and grounds were built and maintained by slaves, and you can reflect on the lives of these men, women, and children by visiting the Slavery Exhibit. See antique farm machinery and learn about the family that owned the mansion with a plantation tour from your costumed tour guide. If you want to make the most of your visit, Oak Alley Plantation also has a restaurant and vacation cottages.
Hot Tip:New Orleans is the last stop along the famous Great River Road. Check out our suggested stops between Minnesota and Louisiana if you're planning to embark on this epic road trip. 
22. Admire Magnificent Architecture in the Historic French Quarter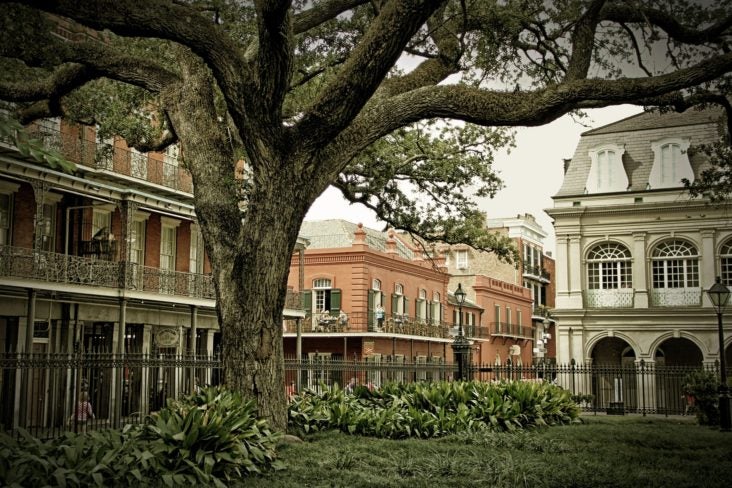 The French Quarter is one of the city's most historic and charming neighborhoods and is often referred to as the "Crown Jewel of New Orleans." Its magnificent architecture ranges from quaint Creole cottages to beautiful townhouses featuring iron balconies, and almost every building has its own story. At the heart of the French Quarter is the famous Bourbon Street, which comes alive at night with bustling bars, restaurants, and jazz clubs.
Stroll around at your leisure or book a guided tour to learn about the history of the area and discover local treasures, such as the French Market and Saint Louis Cathedral.
23. Ride the Saint Charles Streetcar
The Saint Charles Streetcar is the oldest continuously operating streetcar in the world, having run for more than 150 years. New Orleans has 4 streetcar lines across the city, but you'll recognize the Saint Charles line from its vintage green carriages. Travel along the charming St. Charles Avenue past huge oak trees, gorgeous houses, and sights such as Gallier Hall and Saint Patrick's Cathedral.
Hot Tip: If you plan to take more than 3 rides in a day, you'll save money purchasing an unlimited ride Jazzy Pass, also available with a 3-day pass. 
24. Discover Your Dream House in the Garden District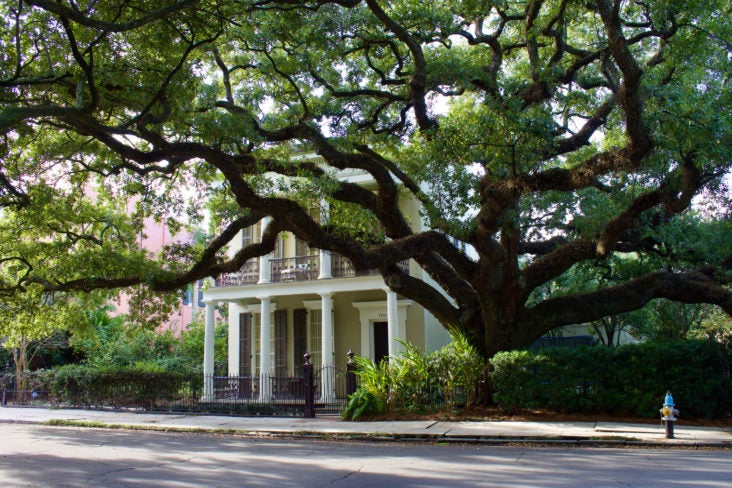 The Garden District was originally home to several plantations, and following that, just a couple of houses per block surrounded by a large garden. In the late 19th century — as Uptown New Orleans became more urban — demand increased from wealthy Americans who wanted to live away from Creoles, and the land was sold off in smaller plots. This led to the construction of the grand Victorian mansions you see today, and the area is now considered one of the most handsome in all of New Orleans. Book a guided walking tour to explore the Garden District and see where its most famous residents reside.
25. Learn About Early Louisiana at The Cabildo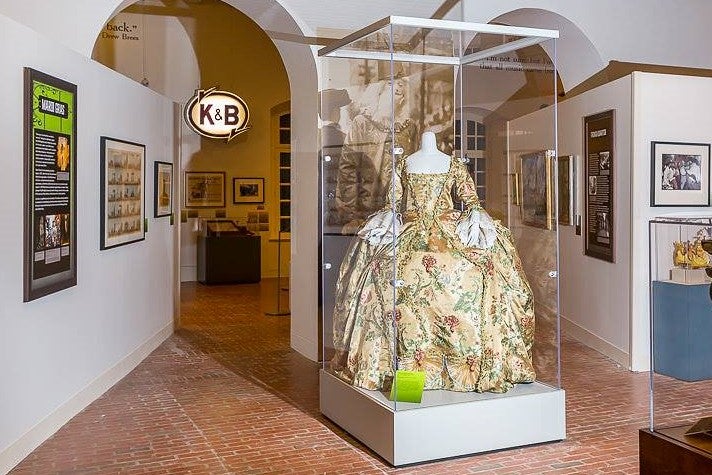 Located in the historic French Quarter, the Cabildo was built from 1795 to 1799 and housed the government that ruled Spanish Louisiana. From 1853 it became the Louisiana State Supreme Court, where several landmark cases were heard, including Plessy v. Ferguson. Today, the Cabildo is managed by the Louisiana State Museum, showcasing hundreds of documents, paintings, and artifacts relating to early Louisiana.
The Best Events in New Orleans
26. Celebrate Food, Culture, and Music at the New Orleans Jazz and Heritage Festival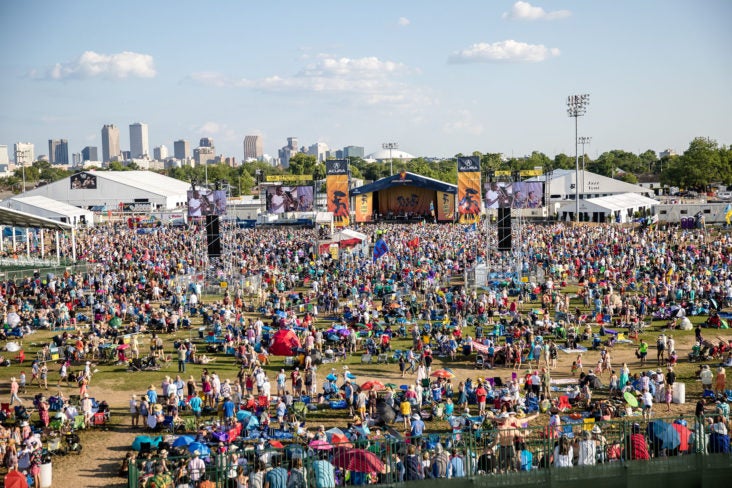 The New Orleans Jazz and Heritage Festival is a world-renowned event that usually takes place Thursday thru Sunday over the last weekend of April and the first weekend of May. Many local bars and clubs will also usually increase their live jazz schedule the days before and after the festival, so the city is more alive with music than normal.
Held at the Fair Grounds Race Course, the event has 12 main stages featuring jazz, blues, gospel, Cajun, zydeco, and more. In true New Orleans style, food is also at the heart of the festival, with Cajun cooking demonstrations and a host of vendors serving everything from Crawfish Monica to alligator sausage po'boys.
Hot Tip: Due to the COVID-19 pandemic, the 2021 festival will be held in October.
27. Join Literary Discussions at TW Fest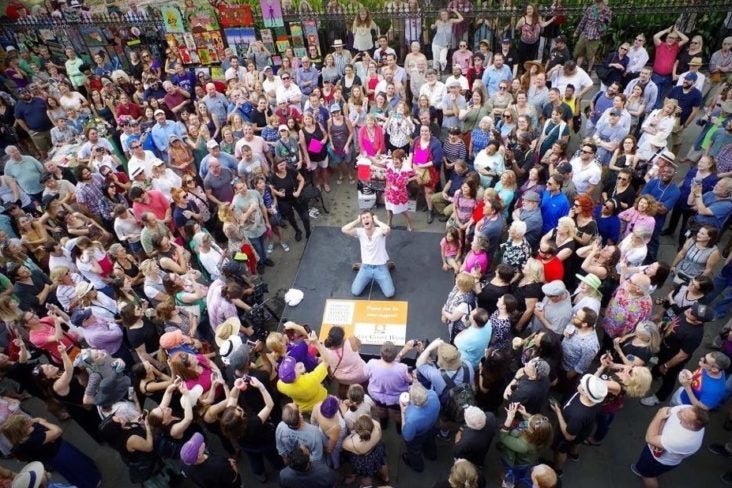 The Tennessee Williams & New Orleans Literary Festival, or TW Fest as it's also known, is a 5-day literary festival held around March 26 (Tennesee Williams' birthday). Actors, authors, and speakers come together to discuss the work of New Orleans' most beloved playwrights, and live theater productions showcase some of Tennessee Williams' most famous plays. Visitors can get involved in writing workshops and various contests, including the "Stella" shouting match that closes the festival.
28. Watch the Colorful Parades of Mardi Gras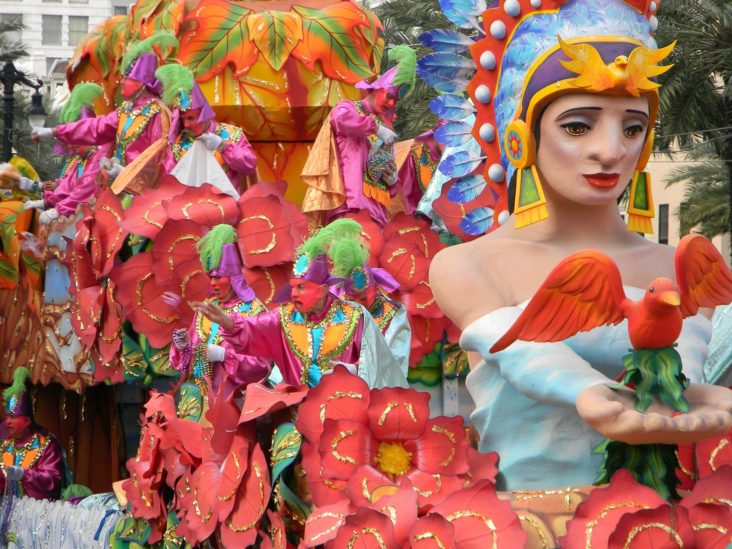 Mardi Gras is celebrated in a big way in New Orleans, showing off its cultural roots and traditions. For around 2 weeks before Ash Wednesday, the Crescent City is alive with daily parades, grand balls, and an abundance of colorful king cake. Parades are organized by different krewes that march in bands or ride elaborate floats, throwing beads and other gifts to eager crowds. As the most popular celebration in New Orleans, you'll need to book accommodation well in advance if you're planning to join the festivities.
29. See Top Bands and Artists at the Voodoo Music & Arts Experience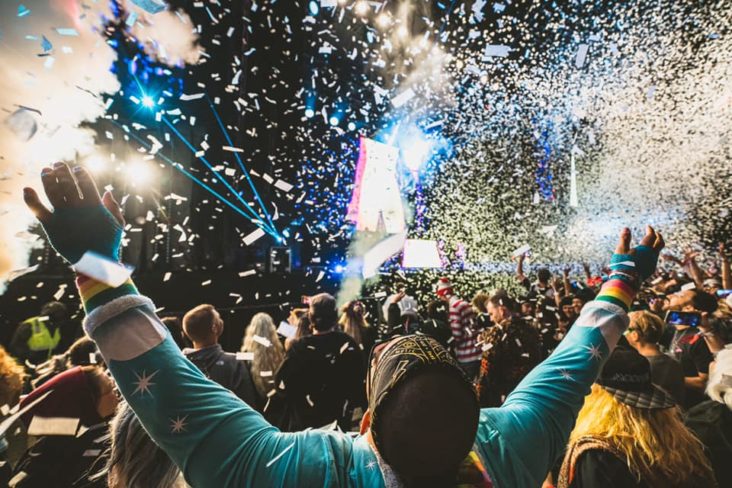 The Voodoo Music & Arts Experience takes place over the weekend closest to Halloween at Festival Grounds in City Park. This 3-day event draws over 150,000 visitors with its impressive line-up that has previously featured Foo Fighters, Muse, Eminem, and Green Day. It wouldn't be a true New Orleans festival without food, and the Forked Up Food Court serves some of the tastiest Southern dishes created by local chefs. In between shows, explore some of the large-scale art installations or support local businesses by browsing handcrafted pieces at the Market Place.
30. Enjoy Free Festivities in the French Quarter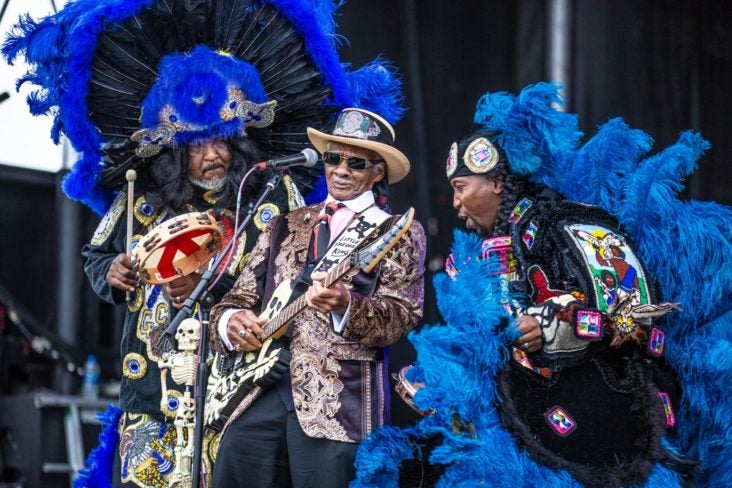 French Quarter Fest is a free festival usually held in early April, but due to the COVID-19 pandemic, the 2021 date has been moved to the fall. This annual festival has been running since 1984 and celebrates the music, food, art, and culture of this vibrant neighborhood. Music is played across more than 20 stages throughout the French Quarter — inside Jackson Square, along the river in Woldenberg Park, and on the grounds of the New Orleans Jazz Museum.
Hot Tip: Can't get enough amazing music? ESSENCE Fest, one of the largest African-American culture and music events, typically draws more than half a million people to New Orleans over July 4th weekend. Due to COVID-19, the 2021 hybrid festival will feature virtual content focused on culture, equity, and celebration.
Final Thoughts
New Orleans is a pretty unique city with such an eclectic mix of traditions and influences. Its party culture can be enjoyed by visitors of all ages, with many family-friendly festivals and attractions.
If you are planning to visit for a particular event or are looking to avoid the crowds, be sure to check out our article on the best times to visit New Orleans.