The Complete Guide to Boingo Wireless for Travelers
When you're traveling and need to use the internet, it's nice to know how and where to find it. And if you'd like to avoid using a public Wi-Fi network at the airport and would like to access high-speed Wi-Fi, you're in luck!
One of the best known international Wi-Fi companies that can help meet this need is Boingo Wireless.
Boingo Wireless has hotspots all over the world, and having access to them can mean the difference between getting that email about your delayed flight and sitting at the airport for 6 extra hours when you could have been out exploring.
Although they do also offer products for corporations and members of the military, today we'll focus on what Boingo Wireless does for travelers.
Specifically, let's take a look at the internet services they offer and how you can take advantage of them on your next trip. You may even be able to use Boingo hotspots for free!
What Is Boingo Wireless?
Boingo Wireless is one of the world's leading Wi-Fi providers. Its award-winning service helps you stay connected wherever you find yourself in the world.
With over 1 million public hotspots in its network, you are sure to find a Boingo Wireless hotspot nearby when you need one.
How Does It Work?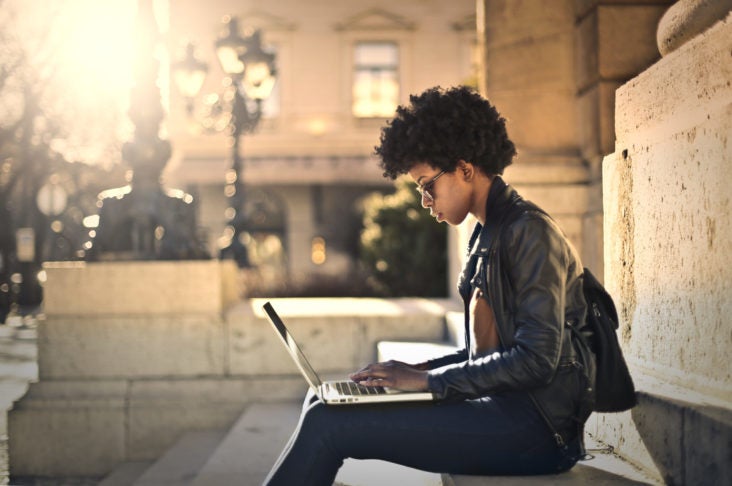 Boingo Wireless has 2 ways to connect to its hotspots depending on which hotspot you're using: you can use either the Boingo Wi-Finder app or the Passpoint system.
Both connection methods are fairly easy to use, and you will soon find that you won't even have to think about connecting.
Boingo Wi-Finder App
Using the Boingo Wi-Finder app (iOS, Android) gives you 1-click access to all of Boingo's over 1 million hotspots. All you have to do is log in to the app and you can then use it to connect with a single click whenever you are at a hotspot location.
The Wi-Finder app, as the name suggests, also helps you find Boingo hotspots. You will have access to Wi-Fi maps as well as the ability to get hotspot notifications.
Passpoint
The newer of the 2 systems for connecting to Boingo Wireless hotspots is called Passpoint.
Passpoint is still being rolled out and is currently only available at 40 airports and nearly 150,000 locations, but that number is continually growing as more and more hotspot locations register for the Passpoint system.
Passpoint is available for Mac, Windows 10, iOS, and Android. Once installed and registered, Passpoint will seamlessly connect you to the Wi-Fi network at any Passpoint-certified hotspots.
You don't need to click anything to log in and you don't need any passwords — just walk in and you will be connected. Passpoint provides secure, encrypted connections and the fastest speeds available.
How Much Does Boingo Cost?
There are multiple plans offered by Boingo Wireless, each with different features and pricing. The main plan we will talk about is called Unlimited.
The Unlimited plan costs $14.95 a month, and payments are set up as recurring monthly subscriptions.
The plan comes with the following features:
Unlimited high-speed Wi-Fi access globally
Connect up to 4 devices
Includes laptops, tablets, and smartphones
1,000,000+ hotspots
How Can I Get Boingo for Free?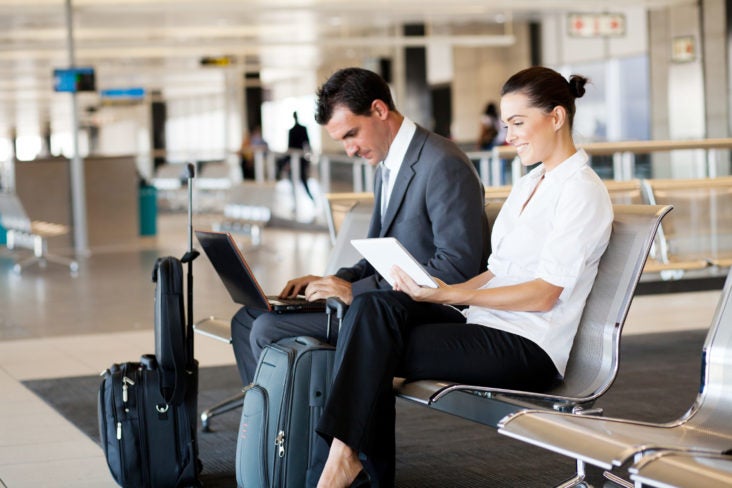 This whole Boingo Wireless service plan sounds great, but as savvy travelers, we don't want to pay for anything we don't have to, right?
Unfortunately, Boingo is no longer a benefit for most U.S. cardholders such as those who have The Platinum Card® from American Express. Here are all the ways you can get Boingo for free:
Be a U.S. Bank FlexPerks® Gold American Express® cardholder (available to U.S. applicants)
Be an HSBC Premier World Mastercard® Credit Card or HSBC Premier World Elite Mastercard® Credit Card cardholder (available to U.S. applicants)
Be an HSBC credit cardholder in countries like the United Kingdom, Argentina, China, Hong Kong, the U.A.E., and Singapore
International cardholders of HSBC Mastercards have Boingo Wireless as a card benefit for them, but finding it for U.S. cards is rare. Unfortunately, this benefit is only for cardholders in specific countries, and you can only get the benefit with a few niche credit cards.
This is worth keeping an eye on, though. Mastercard has said they plan to expand this benefit, and we never know when it might be available to U.S.-based cardholders beyond HSBC credit cards.
Bottom Line: If you live in the U.S., you can only get Boingo Wireless for free if you hold the U.S. Bank FlexPerks Gold American Express card, the HSBC Premier World card, or the HSBC Premier World Elite card. There are international options available, primarily for Mastercard holders, though!
Final Thoughts
Using Boingo Wireless is a great way to have reliable internet connectivity wherever you're traveling. With hotspots all over the world, you are sure to find a signal close by. You can also be confident that the signal will be strong.
Make sure you register to take advantage of Boingo Wireless if you already have one of the credit cards that give you complimentary service. There aren't many cards in the U.S. offering this benefit, but there are some.
If you don't already have one of those cards, perhaps this is the benefit that will tip the scales to make one worth it to you.
Staying in touch with friends, family, and work while you travel is important to all of us. With Boingo Wireless, you won't have to worry about how to make that connection anymore. Just find one of its hotspots, connect, and enjoy.