Celebrity Cruise Line Review — Ships, Destinations, Dining, and More
Celebrity might not be the first name that comes to mind when you think of ocean cruising, but it is still a major player.
Celebrity Cruise Line has been around since 1988. It was founded by a Greek company for the sole purpose of offering luxury sailings to the island of Bermuda. In 1997, Celebrity was acquired by Royal Caribbean.
Since then, it has added lots more ports and ships and now sails to over 300 destinations on all 7 continents. Celebrity's 14 ships feature attractions and activities that will appeal to the modern, luxury traveler.
Basic Information
Name: Celebrity Cruise Line
Parent Company: Royal Caribbean Cruises, Ltd. (also owns Royal Caribbean, Azamara, and Silversea Cruises)
Number of Ships: 14 (with 1 more coming in 2021)
Destinations: 300+
Loyalty Program: Captain's Club
Credit Card: Celebrity Cruises Visa Signature® Card
Ships
Celebrity Cruise Line operates a fleet of 14 ships with one more coming in 2021.
Celebrity Apex
Celebrity Constellation
Celebrity Eclipse
Celebrity Edge
Celebrity Equinox
Celebrity Flora
Celebrity Infinity
Celebrity Millennium
Celebrity Reflection
Celebrity Silhouette
Celebrity Solstice
Celebrity Summit
Celebrity Xpedition
Celebrity Xploration
The brand new Celebrity Beyond will start sailing in the Fall of 2021.
By 2023, 6 ships will be also updated and modernized:
Celebrity Silhouette in February 2020
Celebrity Constellation in May 2020
Celebrity Infinity in November 2020
Celebrity Eclipse in April 2021
Celebrity Solstice in October 2021
Celebrity Reflection in February 2023
Hot Tip: The newest Celebrity Cruise Line ship is Celebrity Flora that debuted in 2019. This 100 passenger all-suite mega-yacht sails exclusively to the Galapagos Islands.
Departure Ports
Celebrity Cruises travels to over 300 destinations from 33 departure ports. You'll find ports of call in 79 countries on all 7 continents.
Departure Ports
North America and the Caribbean
Boston, MA
Cape Liberty, NJ
Fort Lauderdale, FL
Honolulu, Hawaii
Los Angeles, CA
Miami, FL
San Diego, CA
San Juan, Puerto Rico
Seattle, WA
Seward, Alaska
Tampa, FL
Vancouver, British Columbia
Asia and the Pacific
Auckland, New Zealand
Hong Kong, China
Melbourne, Australia
Shanghai (Baoshan), China
Singapore
Sydney, Australia
Tokyo (Yokohama), Japan
Europe
Amsterdam, Netherlands
Athens (Piraeus), Greece
Barcelona, Spain
Dublin, Ireland
Lisbon, Portugal
Rome (Civitavecchia), Italy
Southampton, England
Venice, Italy
South America
Baltra Island, Galapagos Islands, Ecuador
Buenos Aires, Argentina
Rio De Janeiro, Brazil
San Antonio, Chile
Middle East
Abu Dhabi, United Arab Emirates
Dubai, United Arab Emirates
Private Ports/Islands
Owning a private island or beach resort is a common thing among large cruise lines and is something many passengers have come to expect. CocoCay in the Bahamas (once called "Little Stirrup Cay") is a private island owned by Celebrity's parent company, Royal Caribbean.
This island paradise has 140 acres of shopping, private beaches, and waterparks. You'll find 4 distinct beaches plus the largest freshwater pool in the Bahamas and the tallest waterslide in North America.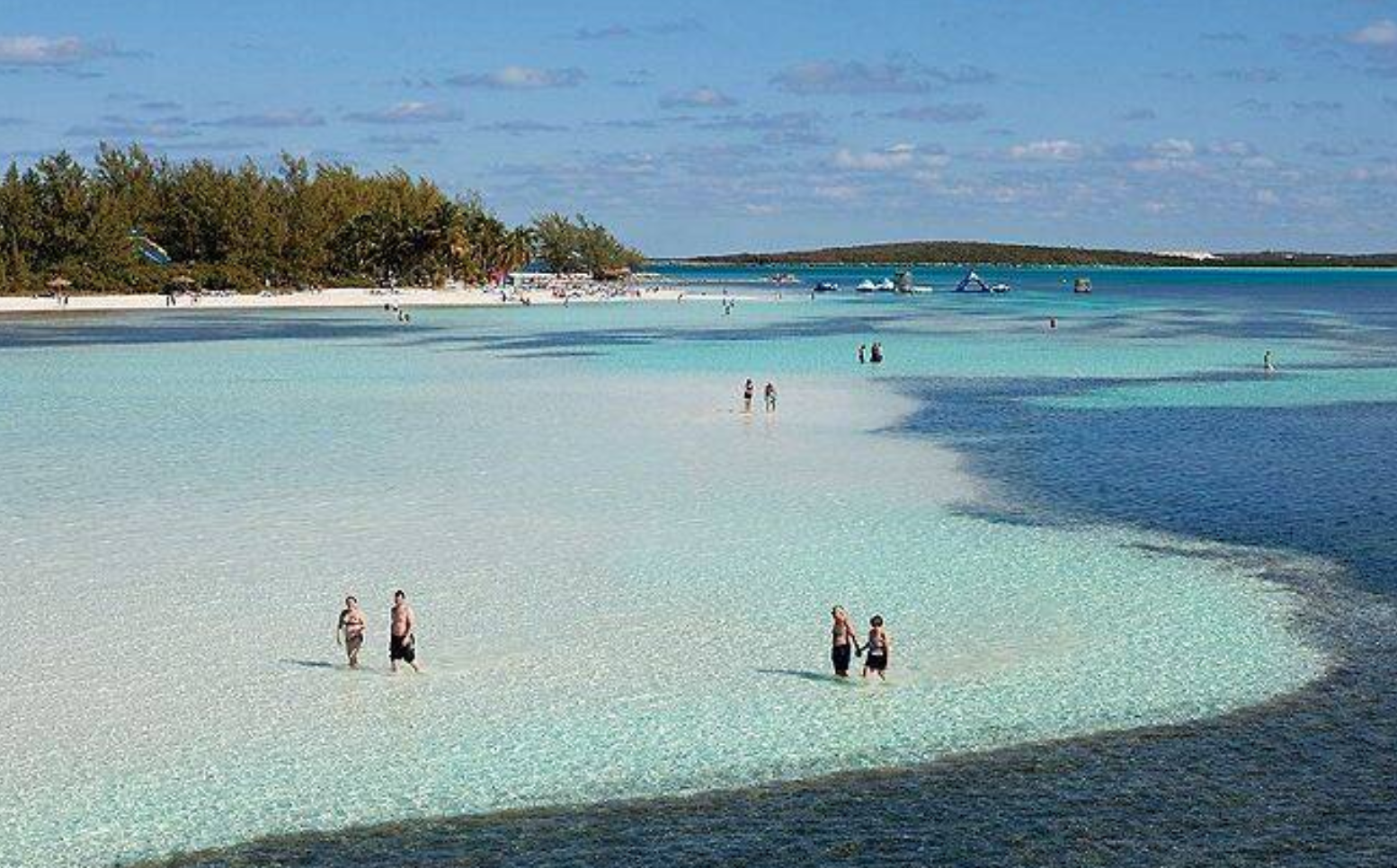 There are also excursions available at this port if you want to try something like parasailing, kayaking, or a stingray encounter.
Hot Tip: Be prepared! Check out our printable cruise packing list and tips for your next cruise vacation.
Onboard Activities
So, what kinds of activities can you find onboard a Celebrity cruise ship?
You'll find the traditional cruise line staples like pools, a casino, art auctions, and shopping. But, you'll also find some unique activities on Celebrity ships that you won't find on other cruises (not all activities are available on every ship and some come with additional fees):
A Hot Summer Night's Dream show
American Ballet Theater
Archery
A Taste of Film
Blendtique Wine Experience
Bocce
Camp at Sea
Croquet
Cupcake decorating
Dueling DJs Silent Disco
Elyria (adults only show)
Food and wine pairing workshops
HIIT classes
Hot glass class
Jack Daniel's tasting
Macallan tasting
Mixology 101
Novo Fogo Cachaca tasting
Outdoor movies
Pool volleyball
Pulse Barre
Riedel Comparative Wine Crystal Workshop
Seventies Night Fever
STEM at Sea with Frost Science Museum
The Solarium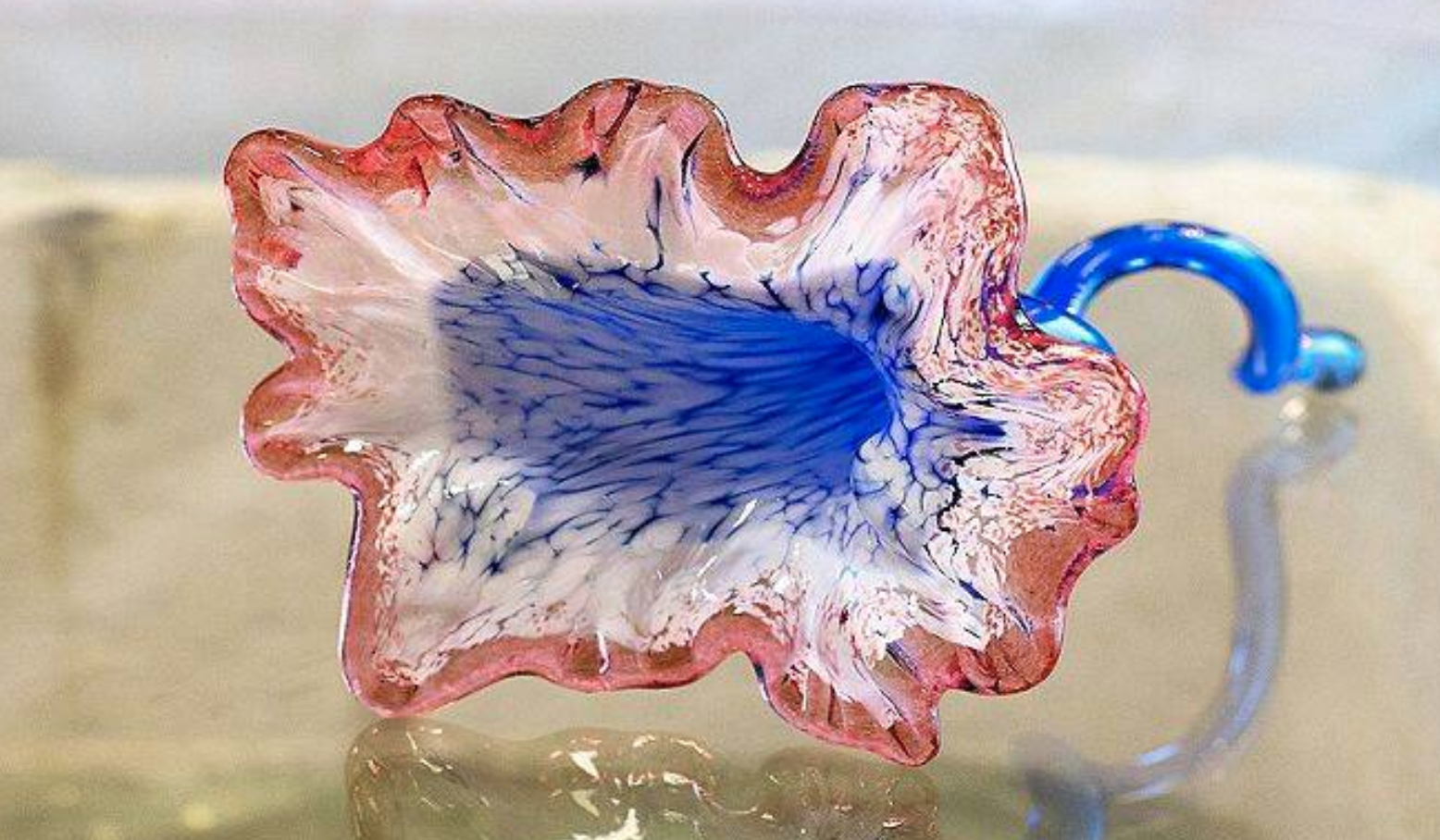 Evening Chic
You may be familiar with formal nights on other cruise lines where passengers are expected to dress up for the evening. On Celebrity, formal nights have been replaced with Evening Chic nights. These nights are somewhere in between smart casual and formal.
On Evening Chic nights, women will want to choose a cocktail dress or a skirt, pants, or designer jeans with an elegant top. Men will want to choose pants or designer jeans with a dress shirt, button-down shirt, or sweater. Blazers or sports jackets are optional.
Hot Tip: There are 1-2 Evening Chic nights on every Celebrity cruise except for Celebrity Xpedition that sails exclusively in the Galapagos Islands and features casual attire only.
Special Occasion Cruises
Celebrity offers lots of specialty cruises for those times you want to get away for a holiday or connect with like-minded people.
Holiday Cruises
Fun, themed cruises are available during your favorite holidays including Christmas, New Year's Eve, Hanukkah, Thanksgiving, Halloween, Valentine's Day, St. Patrick's Day, Easter, Passover, Mother's Day, and Father's Day.
Culinary Cruises
If you're a foodie, you'll want to check out a Celebrity Culinary Cruise. With these sailings, Celebrity has partnered with Fine Cooking magazine to deliver a truly exceptional experience featuring culinary experts and globally-inspired cuisines.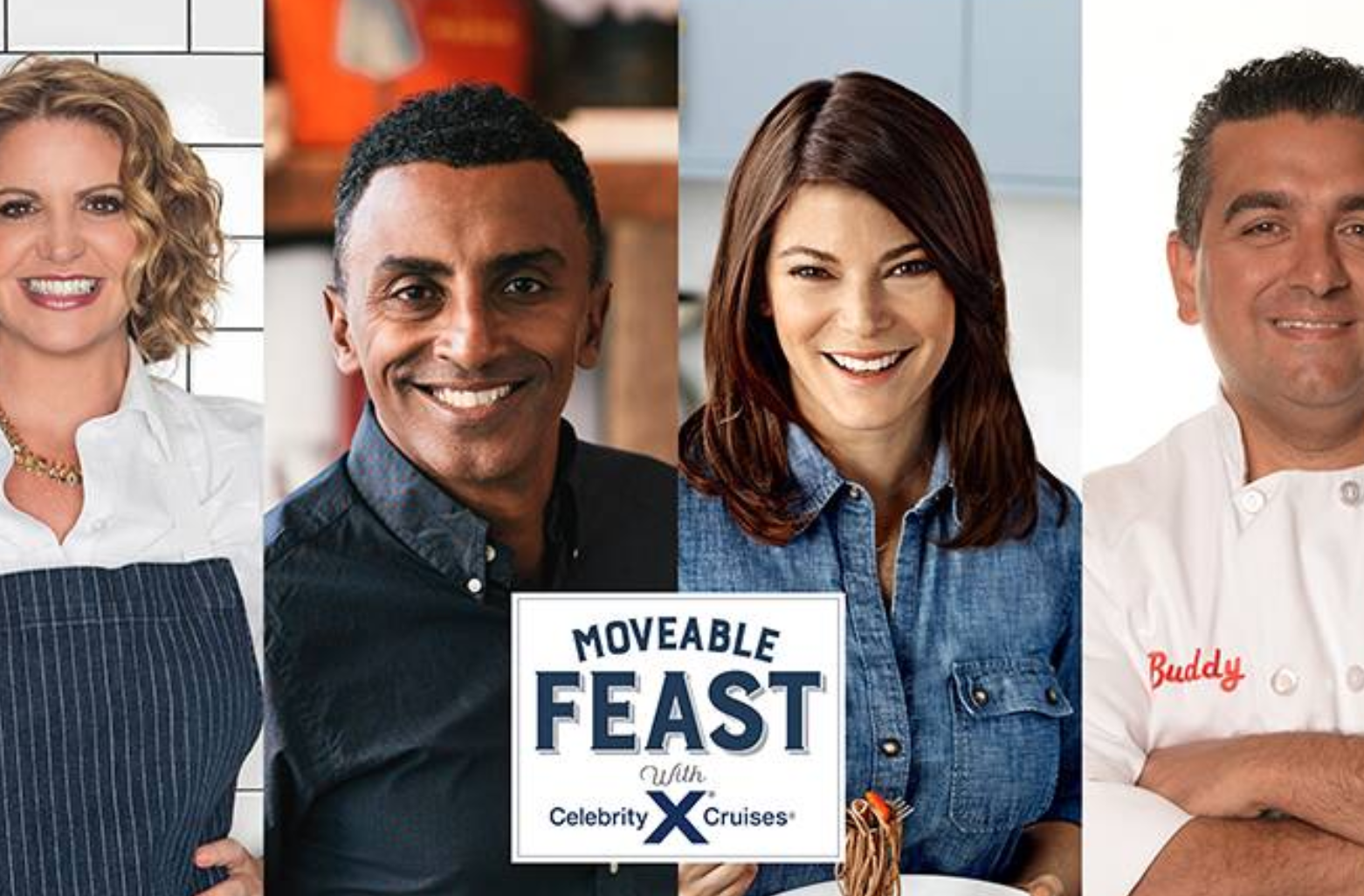 LGBTQ+
Celebrity celebrates all passengers and strives to make everyone feel included. You'll find LGBTQ+ events, the largest Pride Party at Sea, and same-sex marriages onboard. In fact, the first same-sex marriage ceremony at sea that was legally recognized happened on the Celebrity Equinox in January 2018.
Music and Themed Cruises
Try out one of Celebrity's music and themed cruises for the ultimate good time.
WOD on the Waves: Fitness-based
Salsa Cruise: Celebrates salsa dancing (not the condiment!)
Groove Cruise: Celebrates electronic music
Smooth Jazz Cruise: Has been called "The Greatest Party at Sea"
Blue Note Cruise: Celebrates Blue Note Jazz Clubs, Blue Note Records, and Entertainment Cruise Productions
The Jazz Cruise: Known as "The Greatest Jazz Festival at Sea"
Ultimate Disco Cruise: Includes over 40 live performances
70s Rock and Romance Cruise: Features over 50 live performances and 25 celebrity interactive events
Flower Power Cruise: Featuring peace, love, and 60s music
Autism-Friendly Cruising
Celebrity is proud to offer an autism-friendly cruising experience for both kids and adults. The Camp at Sea staff receives autism awareness training that covers things like the characteristics of autism and other developmental disabilities and communication skills like person-first language.
Onboard you'll find sensory-friendly films and toys, dietary menu options such as gluten-free or dairy-free, priority check-in, boarding, and departure, and other special accommodations to make your cruise as comfortable as possible.
Hot Tip: Don't forget to use the right credit card to book your cruise. Details can be found in our post about the best rewards cards to use to book your cruise.
Dining and Beverages
Complimentary Dining
The following options are all included in your cruise fare. Please note that not all locations are available on every ship:
Blu
Cosmopolitan
Cyprus
Darwin's
Eden Cafe
Luminae
Main Restaurant
Mast Grill
Normandie
Oceanview Cafe
Spa Cafe
Tuscan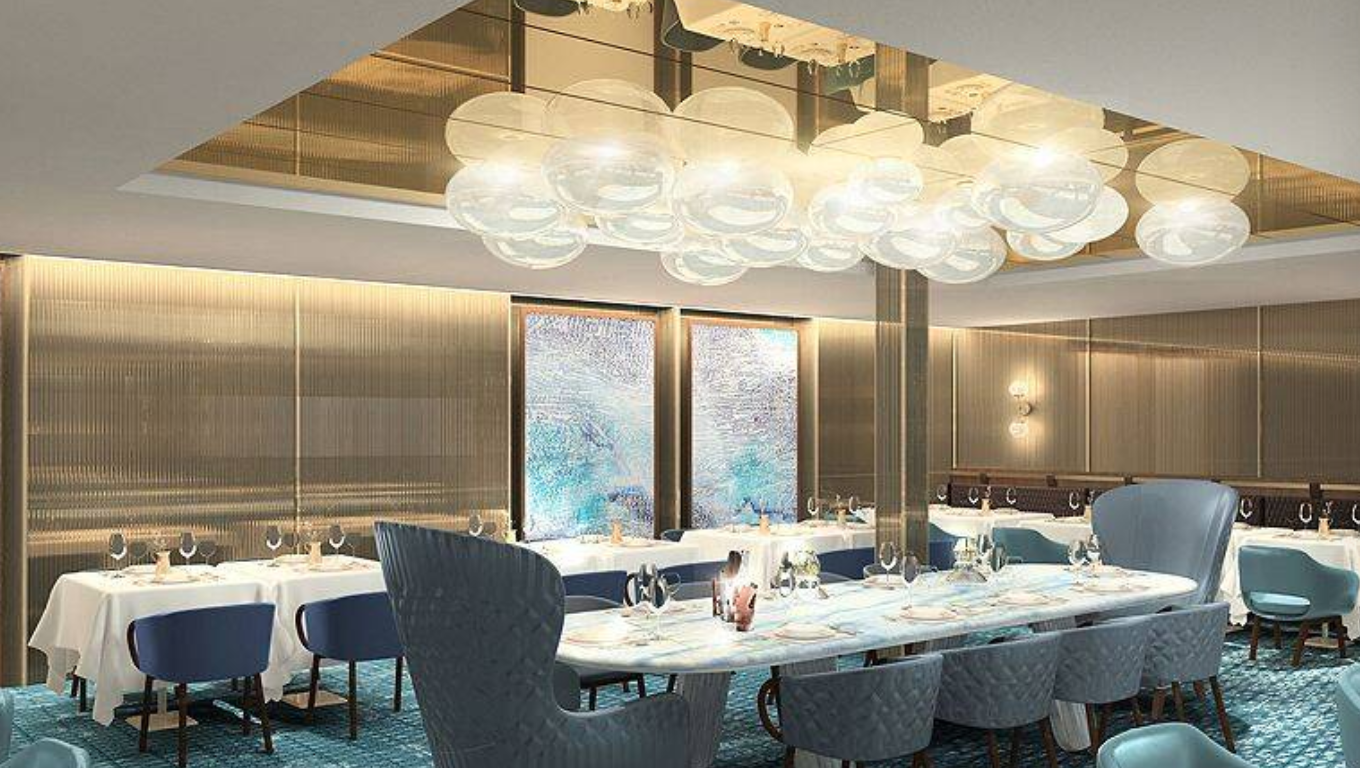 Specialty Dining
Celebrity Cruises' specialty dining locations come with an extra charge that will either be a flat, per person cover charge or à la carte pricing.
Eden
Fine Cut Steakhouse
Lawn Club Grill
Le Grand Bistro
Le Petit Chef
Magic Carpet
Murano
Raw on 5
Rooftop Garden Grill
Sushi on Five
The Porch Seafood Restaurant
Tuscan Grille
Bars and Beverages
You won't go thirsty on a Celebrity cruise. Here are some of the bars and lounges you may find onboard (not all locations available on every ship).
Cafe Al Bacio & Gelateria
Cellar Masters
Craft Social
Eden Bar
Ensemble Lounge
Martini Bar & Crush
Michael's Club
Passport Bar
Pool & Mast Bar
Quasar
Rendezvous Lounge
Rooftop Terrace
Sky Observation Lounge
Slush
Sunset Bar
The Club
The Martini Bar
World Class Bar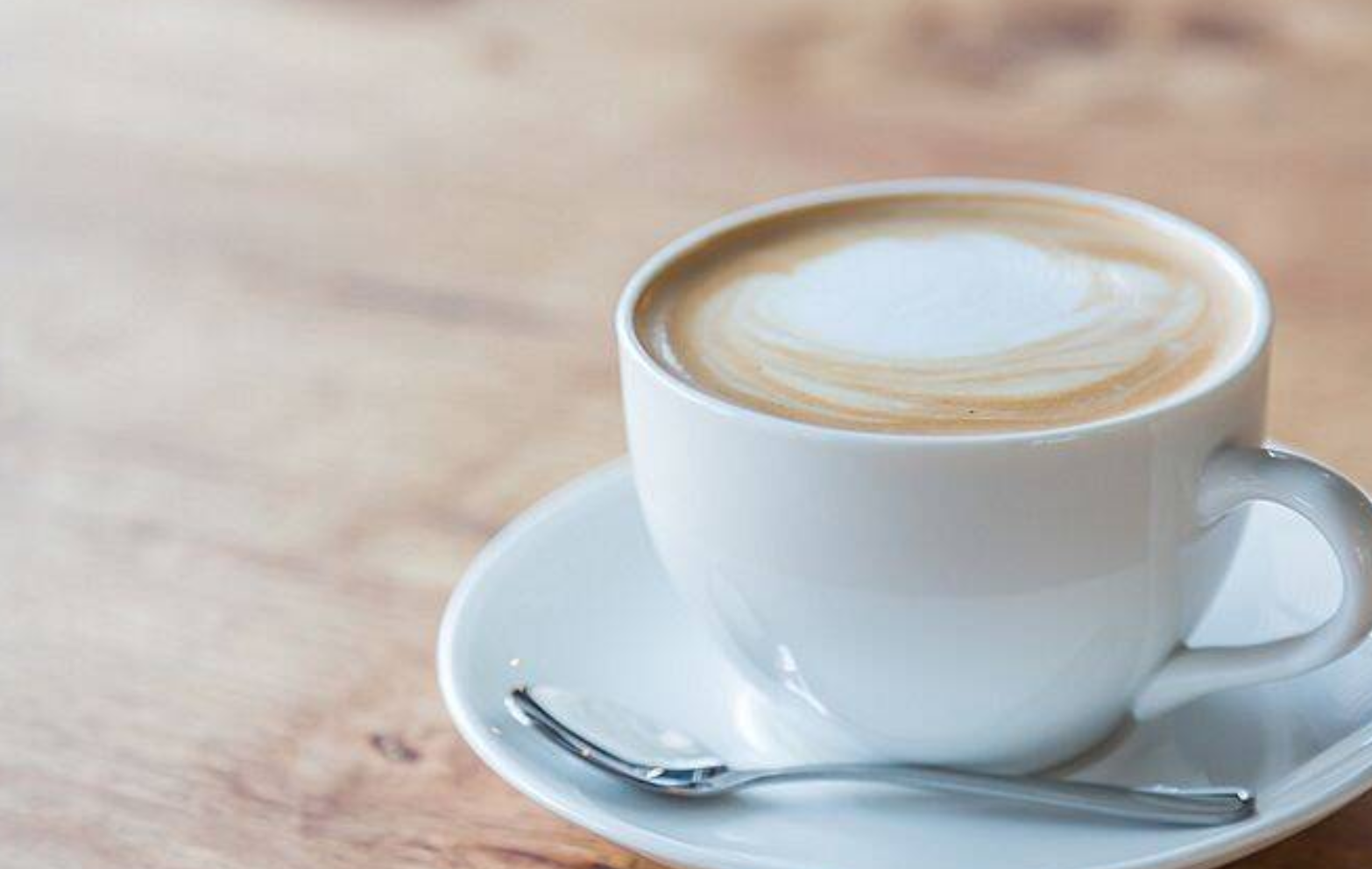 Most drinks, even non-alcoholic ones, cost extra on a Celebrity cruise. If you would prefer paying upfront for your drinks, you can purchase a beverage package ahead of time. You'll find packages to suit all tastes, even kids!
All beverage packages are priced per person, per day.
Classic Package: $59+
Beers, spirits, cocktails, liqueurs, and frozen drinks
Wines by the glass (up to $9 each)
15% discount on wines by the bottle
Premium Package: $69+
All Classic Package benefits
Specialty coffees and teas
Craft and artisan beers
Coca-Cola products
Premium bottled water
Wines by the glass up to $15 each
20% discount on wines by the bottle
Drinks & More Package: $85+ 
All benefits of Classic and Premium Beverage Packages
2 bottles of wine
$50 in free play at the casino
A wine tasting experience
Complimentary mini-bar (if both adults in the room have purchased the package)
Classic Non-Alcoholic Package: $18+
Coca-Cola products
Juices
Premium coffee and teas
Bottled water
Premium Non-Alcoholic Package: $22+
All benefits from Classic Non-Alcoholic Package
Premium bottled water
Specialty coffee
Red Bull Energy Drink
Coconut water
Vitamin Water products
Kid's Beverage Package: $15+
Smoothies and juices
Bottled water
Fountain sodas
Mocktail mixology class
Premium Bottled Water Package: $16+
Unlimited bottles of still or sparkling premium water
Soda Package: $9+
Bottom Line: Beverage packages are priced per person, per day and must be purchased for every day of your cruise. They can't be shared and they don't apply to beverages sold in gift shops, the mini-bar, or room service. A 20% service charge will be added to some packages. Not all beverage packages will be available on every ship.
Accommodations
Staterooms on a Celebrity cruise ship evoke a sense of modern luxury. In every stateroom, you'll find amenities like a flat-screen TV, exclusive Celebrity eXhale bedding, a Cashmere Mattress, custom-blended bath products, plush towels, and more.
Here are some of the highlights:
Single Inside Staterooms are perfect for the solo traveler. These rooms offer all the amenities of a double stateroom but are designed for just 1 person.
If you're trying to stick to a budget, but still want an awesome view, go for a Panoramic Ocean View Stateroom. These rooms are larger than the Standard Ocean View Staterooms and they come with floor-to-ceiling windows.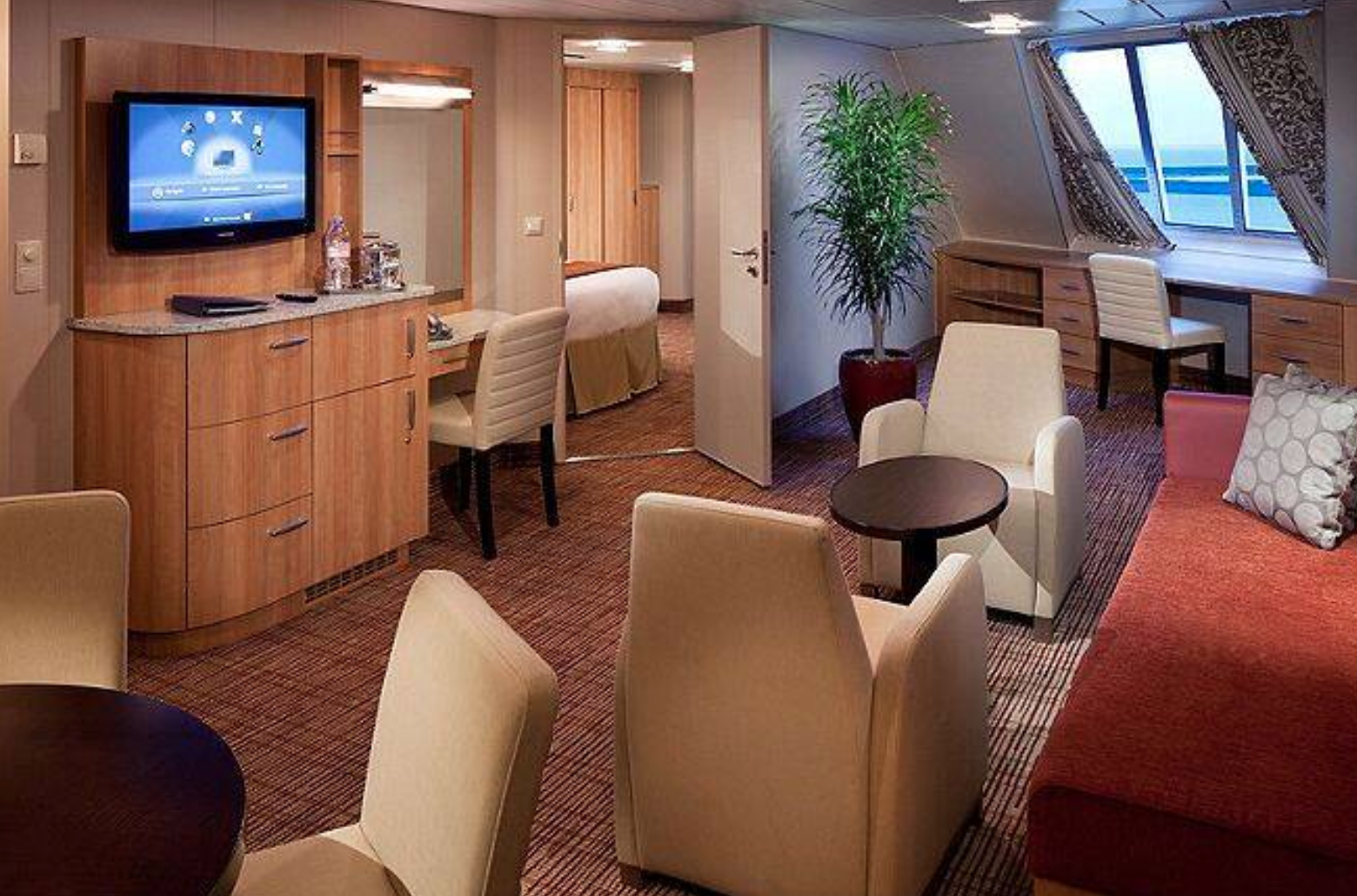 If you're traveling with lots of family (up to 5 people), check out the Family Veranda Stateroom. These are the largest veranda staterooms with plenty of space both inside and outside.
If total relaxation is what you're after, try out an Aqua Class Stateroom. These rooms are spa-inspired and come with extra perks like priority seating at Blu restaurant, access to the Relaxation Room and Persian garden, and a personal spa concierge.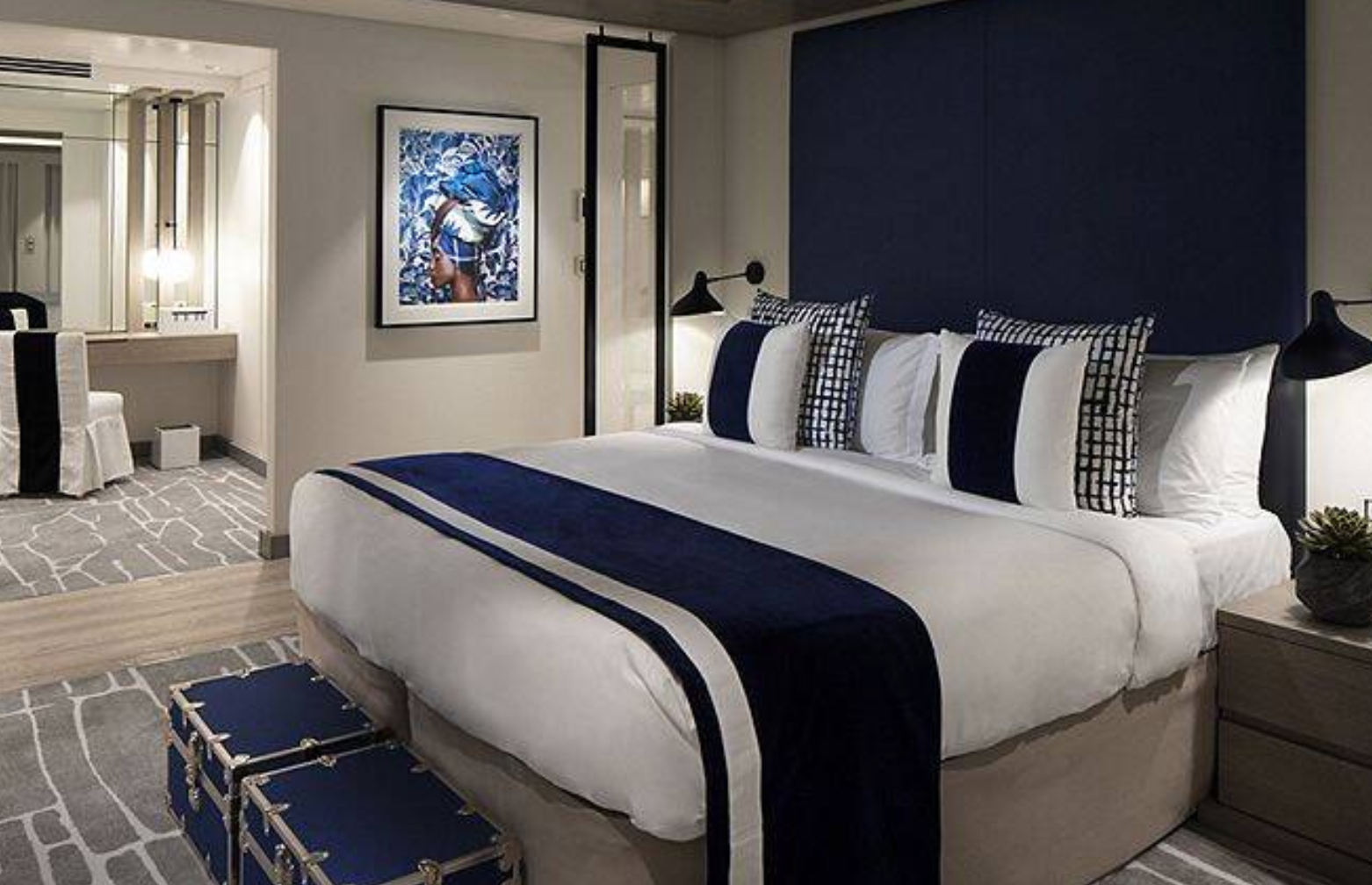 For the ultimate in luxury, book a suite on Celebrity Cruise Line. Every suite comes with a personal butler, private restaurant, private sundeck, and an exclusive lounge.
Penthouse Suites come with 2 bedrooms, 2 bathrooms, a living/dining area, a private terrace, and a private hot tub!
Iconic Suites are the largest available at over 2,500 square feet of indoor and outdoor living space. These luxury suites are situated over the bridge so you'll get gorgeous panoramic views.
Hot Tip: Wondering if you can use miles and points to book a cruise? We've got all the answers in our detailed guide to using miles and points to book cruises.
Captain's Club
When you join Captain's Club, you'll receive benefits and perks on every Celebrity cruise you take. Plus, each time you cruise, you'll earn even more points that will help you reach the next tier of the Captain's Club.
You'll earn Captain's Club points based on your stateroom level and the number of nights you sail.
Inside and Oceanview Staterooms: 2 Club Points per night
Veranda and Infinite Veranda Staterooms: 3 Club Points per night
Concierge Class and Aqua Class Staterooms: 5 Club Points per night
Sky Suite: 8 Club Points per night
Celebrity, Signature, Sunset, Royal Suite, and Edge Villa: 12 Club Points per night
Reflection, Penthouse, and Iconic Suite: 18 Club Points per night
| | | |
| --- | --- | --- |
| Membership Tier | Required Club Points | Benefits Highlights* |
| Preview | 0 | Access to Captain's Club Loyalty Desk service center and Captain's Club newsletter |
| Classic | 2-149 | Access to Captain's Club Celebration event |
| Select | 150-299 | Discounted internet and laundry service |
| Elite | 300-749 | Complimentary Captain's Club cocktail hour, complimentary internet and laundry service |
| Elite Plus | 750-2,999 | Discounts on beverages and specialty dining |
| Zenith | 3,000+ | Access to Michael's Club and The Retreat Lounge, complimentary premium beverage package, and unlimited internet |
*Each tier includes all of the previous tier's benefits.
Bottom Line: Celebrity's loyalty club, Captain's Club, offers perks based on your stateroom level and the number of nights you sail. You can expect some nice onboard benefits like complimentary internet, laundry, and beverage packages, but you won't find free or discounted cruises as a benefit. 
Final Thoughts
Celebrity is a luxury cruise line that sails to over 300 destinations on 14 ships.
Onboard you'll find unique activities like the Dueling DJs Silent Disco, a hot glass class, and A Taste of Film which is an outdoor movie and dining experience.
Staterooms on Celebrity cruise ships evoke a sense of modern luxury. Accommodations are available for single travelers as well as larger groups, including suites with 2 bedrooms and 2 bathrooms.
Traditional formal nights are replaced by Evening Chic nights, which should appeal to the modern-day cruiser who doesn't want to travel with formal wear.
Celebrity also offers many different themed cruises that will appeal to all different types of travelers. Plus, Celebrity strives to be inclusive of everyone, offering special accommodations and activities geared towards autistic passengers and the LGTBQ+ community.
If you're looking for more information on more cruises, explore our guides to Carnival, Princess, Norwegian, and Royal Caribbean.