18 Best Western Hotel Brands: Economy, Upscale, and Luxury Properties [In-Depth Guide]
Best Western, with over 4,200 hotel properties in more than 100 countries, is undoubtedly one of the most recognizable hotel brands in the business. Although most associate the Best Western brand with affordable lodging, this hospitality company offers accommodations across the entire spectrum of budgets.
Headquartered in Phoenix, Arizona, Best Western is a privately-held company, which is an interesting departure from publicly-listed competitors like Hilton, Marriott, Wyndham, and IHG.
As a fascinating twist, Best Western is also classified as a nonprofit organization. The company was founded in 1946, and it has more-or-less stayed consistent in corporate structure and governance since its founding.
Best Western Hotels & Resorts, legally known as BWH Hotel Group in the U.S., struck down an initiative in the summer of 2019 to transform the company from a nonprofit organization to a for-profit company. This had profound consequences, with the ultimate one being the inability to properly scale its portfolio against its competition like Hilton and Marriott.
Nonetheless, while the history of Best Western may be intriguing, this guide will be focused on diving into each of Best Western's brands. We'll be highlighting the characteristics of each brand, as well as classifying them into key tiers.
Let's begin!
Best Western Hotels Overview
Because Best Western is a privately-held company, there's a lot of information that it is not required to release publicly, like a financial annual report.
Unfortunately, this means that the number of properties in each brand is unknown, except to select employees at the company. Still, each brand can be categorized into tiers pretty objectively, so we've compiled a list of all of Best Western's brands, along with what tier they fall into.
As you can tell, these brands range from economy-level accommodations to luxury hotels and resorts. There are a total of 18 brands in BWH Hotel Group's portfolio, and each of them will appeal to a unique guest profile.
Best Western Rewards Credit Cards
Best Western has chosen First National Bank of Omaha, abbreviated FNBO, as its exclusive credit card issuer for members to use to earn Best Western Rewards points directly.
And while Best Western Rewards points aren't a major points currency included in our points and miles valuations, you'll find that the value of your points will hover around 0.5-0.6 cents per point.
There are 2 Best Western Rewards credit cards open to U.S. residents:
Best Western Rewards® Premium Mastercard® — $59 annual fee

Earn 20 points per $1 spent on Best Western stays
Automatic Best Western Rewards Platinum status
Earn a generous welcome bonus
Earn a yearly spending bonus

Best Western Rewards® Mastercard® — no annual fee

Earn 13 points per $1 spent on Best Western stays
Automatic Best Western Rewards Gold status
Earn a smaller welcome bonus after your first purchase
Earn another bonus after your first stay
With the Best Western Rewards Premium card, you'll have the chance to earn up to 7 more points per $1 spent, which translates to another 3.5% to 4.2% return on your spend.
Also, you'll enjoy Platinum status, which offers an additional 5% bonus points per stay. This is pretty much the only difference between Gold and Platinum status.
With the Best Western Rewards Premium card, a welcome bonus can be earned after a certain amount of spending, such as $3,000 within the first 3 months of card opening. You'll also earn a yearly spending bonus, such as another 20,000 points when you spend at least $5,000 during each 12 billing cycle period (approximately 1 year).
With the Best Western Rewards card, you'll earn a welcome bonus without having to meet a minimum spending requirement, such as 16,000 points after your first purchase. You'll also earn a 1-time bonus after your first Best Western stay, such as 16,000 points after your first stay.
Hot Tip: If you currently hold elite status with another hotel loyalty program, Best Western Rewards offers a "No Catch" status match and extends that status to the end of the program year. Find out more details in our ultimate guide to hotel loyalty program status matches and challenges.

Best Western Rewards Loyalty Program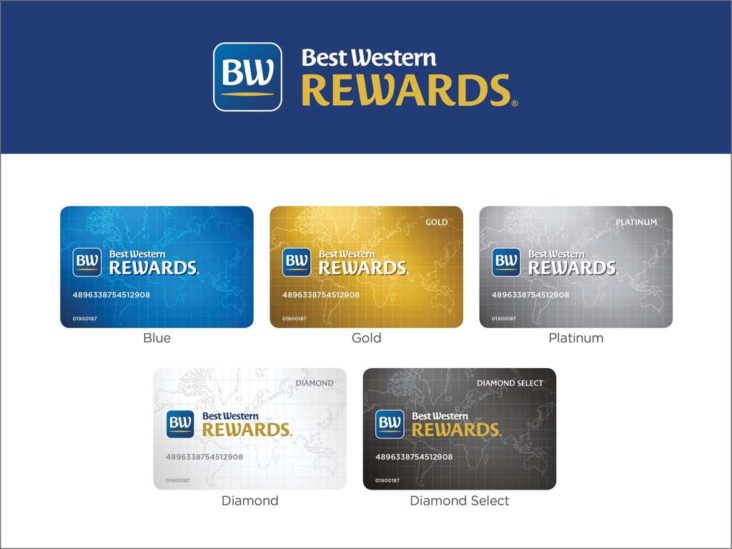 Best Western Rewards is the name of Best Western's loyalty program. This loyalty program also applies to other brands within BWH Hotel Group's portfolio, such as WorldHotels and SureStay.
Best Western Rewards' structure for booking reward nights with points is similar to Hilton's. The isn't a set price per night — instead, you will encounter variable award night pricing. As a general rule of thumb, the points rates are closely tied to the cash rates.
You'll redeem as little as 5,000 Best Western Rewards points per night for a lower-level stay, while you can redeem as much as 70,000 Best Western Rewards points per night for a stay in a more luxurious hotel or a more expensive location.
Additionally, award night pricing can change depending on when you search, fluctuations in bookings or cancellations, and much more, thanks to its dynamic structure. It's not currently possible to pay for a stay partially with Best Western points and the remainder with cash.
Best Western Rewards points never expire, which makes Best Western the top hotel brand with the best expiration policy.
Separately, WorldHotels Rewards allows guests staying at WorldHotels and Best Western-branded properties to earn points or airline partner miles for eligible stays. The points can be redeemed for free nights, dining, or shopping options.
Best Western Hotels Brands Breakdown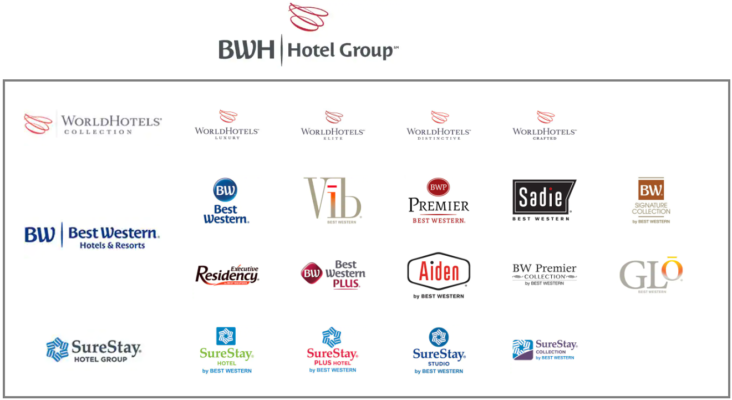 Best Western currently has a total of 18 brands. However, Best Western's parent company, BWH Hotel Group, actually has 3 separate companies for each umbrella:
Best Western
SureStay
WorldHotels
However, for all intents and purposes, we will be treating all 18 brands as falling under the parent company. These 18 brands range from some of the most no-frills, budget-focused accommodations to luxury, full-service properties.
Let's dive into each of the brands.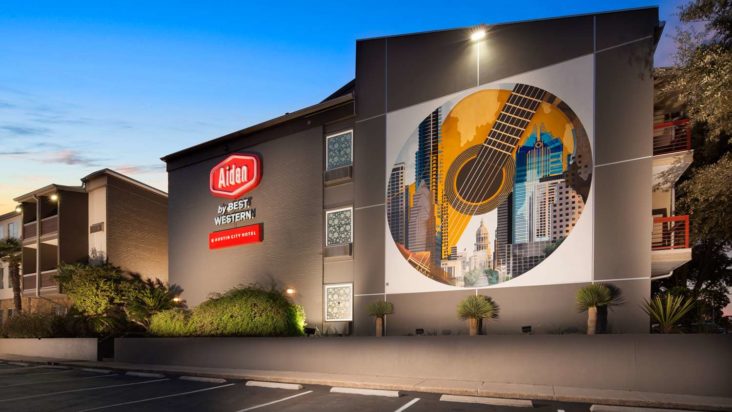 Aiden by Best Western is best described as a set of trendy, custom-designed boutique hotels catering to those with an adventurous lifestyle.
The brand focuse on secondary-market locations with all the necessary amenities for a casual and boutique experience.
At Aiden properties, you will enjoy complimentary hot breakfast, free Wi-Fi, on-site guest laundry or same-day dry cleaning services, a flat-screen Smart TV in all guest rooms, and in-room coffee and tea facilities, as well as quality bedding and bath amenities.
You can also access well-maintained gyms, as well as cocktail bars and social lobbies at all locations.
Aiden offers very efficient hotel stays coupled with a boutique, edgy experience that so many millennials and young travelers crave. Who would've thought Best Western could offer such trendy brands? There are many more to come!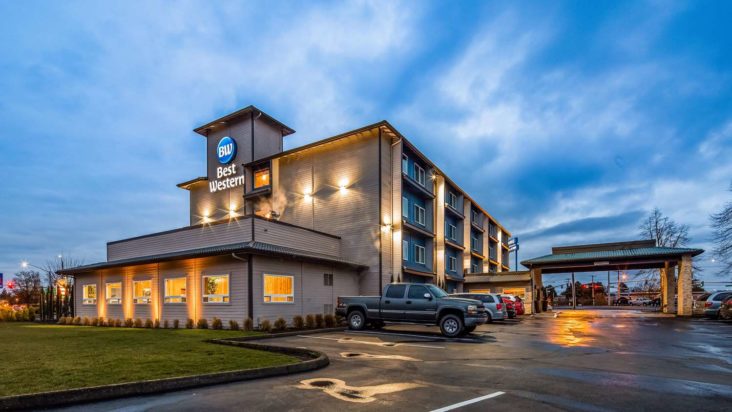 Best Western is the namesake hotel brand, offering exceptional value with a pedigree extending over 7 decades. The 3 cornerstones of the Best Western experience are contemporary style, comfortable accommodations, and convenient amenities.
The biggest selling point of Best Western properties is the complimentary hot breakfast. You'll also be able to access free high-speed Wi-Fi and local calls with long-distance access for a fee.
Within the property, there's almost always a business center, guest computer and printer in the lobby, and a modern fitness center. Each of the standard rooms typically measures around 323 to 366 square feet, which is impressive, considering how many Best Western properties are located in upmarket areas with expensive real estate like New York, Hong Kong, and Tokyo.
All in all, there are around 1,982 of these midscale properties globally with around 1,099 in North America.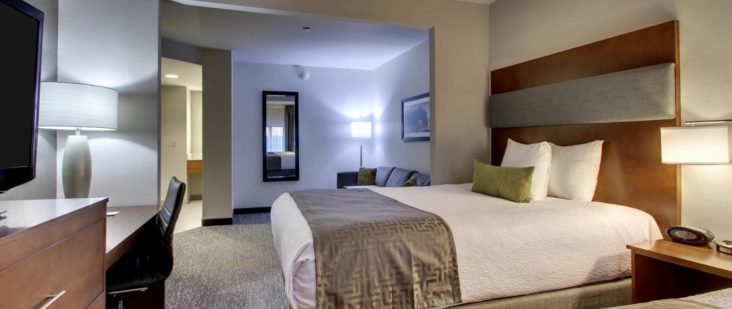 Best Western Plus is the hotel brand that is 1 notch above Best Western. As a result, Best Western Plus lands at an upper-midscale position. These new and improved properties offer affordable elegance to everyday travelers.
By breathing life into refined public areas and guest rooms, Best Western Plus offers a uniquely upgraded experience relative to Best Western properties. Key Best Western Plus amenities include a welcoming lobby and exterior, upgraded interiors, and an aesthetic dining area.
Each of your Best Western Plus stays includes a complimentary hot breakfast, an in-room mini-fridge, an in-room ergonomic work desk, free high-speed Wi-Fi, a contemporary fitness center, as well as a productivity-focused business center and on-site guest laundry and/or same-day dry-cleaning services!
In many instances, Best Western Plus properties are similar to Best Western properties, only with slightly better build quality, primarily in common areas but also within guest rooms.
There are around 1,224 Best Western Plus properties globally, with around 857 in North America.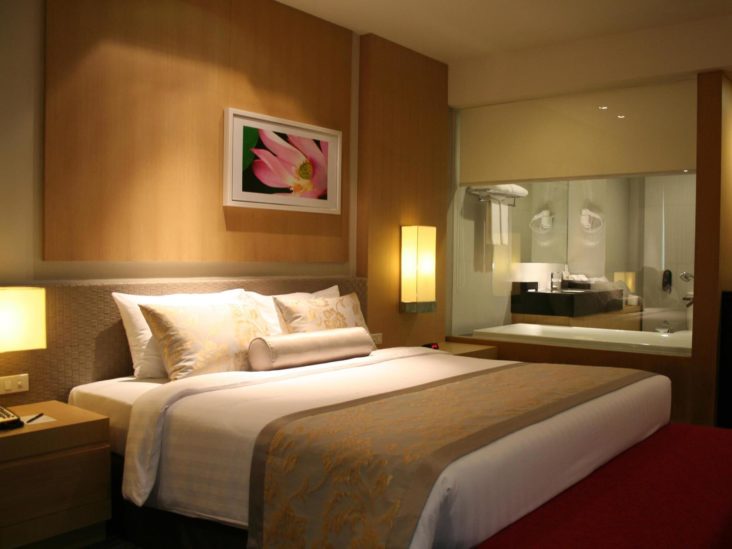 Best Western Premier, similar to how Best Western Plus is a notch above Best Western, is a notch above Best Western Plus. This upscale brand offers much more modern amenities and facilities than Best Western Plus properties.
Typically, Best Western Premier hotels are located in upscale cities around the world. Additionally, Best Western Premier is a full-service brand, which means that there is an on-site restaurant and cocktail bar available. This is typically where you will enjoy your complimentary hot breakfast.
The differences don't end there because each of the spacious guest rooms has premium bedding, free Wi-Fi, in-room coffee and tea facilities, and more.
There are also meeting rooms, event spaces, a full business center, a well-equipped gym, and even a pool at each Best Western Premier property.
Within your guest room, you'll also be able to make use of premium bath amenities, luxurious linens, the in-room safe, a microwave, a fridge, an LCD/plasma television, and free Wi-Fi.
There are around 127 Best Western Premier properties around the globe, with around 42 in North America.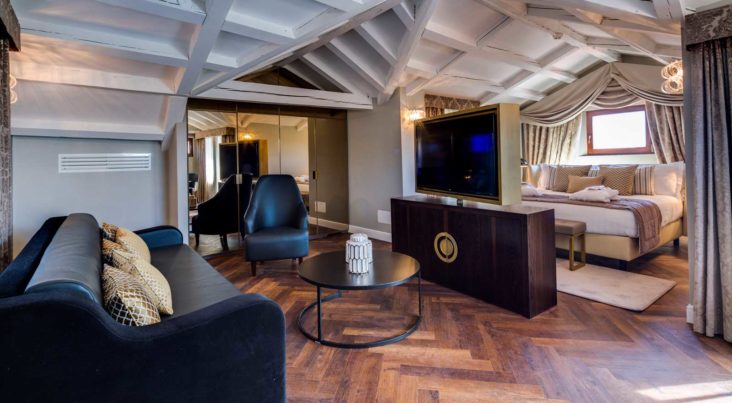 BW Premier Collection by Best Western is another one of Best Western's upscale brands. Although Best Western Premier falls into the upscale category as well, BW Premier Collection is probably 1 notch above Best Western Premier.
The brand consists of stylish upscale hotels offering personalized service and local character. Although BW Premier Collection is full-service property, these stays do not typically include complimentary breakfast.
On-site dining and cocktail bar service are offered, as well as free Wi-Fi. BW Premier Collection showcases stylish hotel designs with state-of-the-art facilities catering to both business travelers and leisure guests.
In-short, BW Premier Collection offers more of a luxurious feel to guests, focusing less on the "free stuff" and more on showcasing the highlights of its soft brand. There are 90 BW Premier Collection properties in the world, with around 35 in North America.

As one of Best Western's soft brands, BW Signature Collection consists of carefully hand-picked hotels, most of which used to be the highest-performing Best Western properties.
This group of properties offers a selection of distinguished upper-midscale hotels committed to providing guests with unique and local experiences around the world.
At most properties, complimentary hot breakfasts are served. However, at all properties, high-speed Wi-Fi is complimentary. On the premises, experience the refreshing pool or fully-equipped fitness center, as well as plentiful meeting space.
There are currently around 54 BW Signature Collection properties around the world, with 11 being located in North America.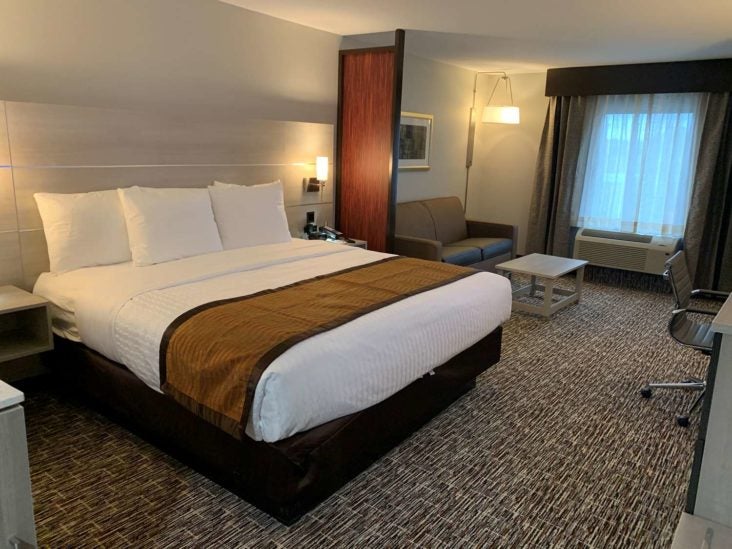 Executive Residency by Best Western is one of Best Western's primary extended-stay brands. By offering a hybrid experience combining elements from home and elements from a hotel, this property appeals to both leisure and business travelers.
The lobby is designed to showcase enhanced style and thoughtful, contemporary elements. There are public spaces for socialization, as well as a retail space for sundries.
Within the hotel, you'll have enhanced complimentary breakfast offerings as well as 3 green areas for relaxation, plus a pool. Executive Residency's all-suite rooms use "zones" to create separation between sleeping, dining, work, bathing, and relaxation. Every room has a kitchenette featuring a 2-burner cooktop, sink, microwave, and fridge.
Executive Residency currently has 6 properties around the world, 3 of which are in the U.S.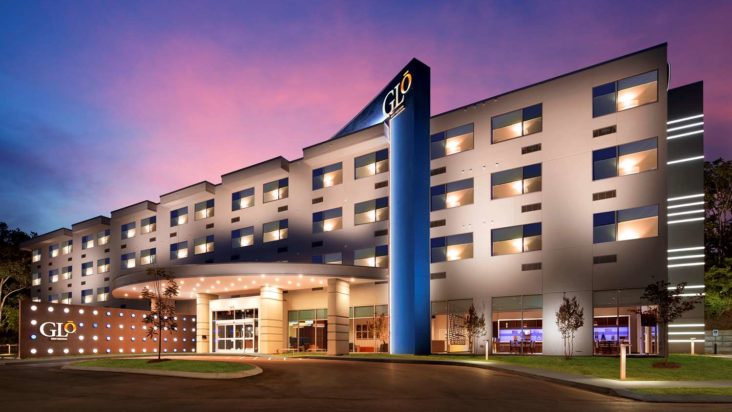 Glo, often stylized as GLō, is a set of upper-midscale boutique hotels designed for trendy travelers aiming to maximize relaxation as well as connectivity.
GLō offers connected technology, superior comforts, and modern design. With a social philosophy, GLō offers an upbeat, integrated guest experience with multifunctional spaces, LED lighting for impactful design, a boldly expressive lobby, a fitness center, and a stylish pool and spa at some properties.
The minimalistic design with GLō creates efficient use of space, but the sleek in-room elements such as the showers and vanities make for a luxe-like vibe. On top of this, each bed has a gel top mattress and premium bedding for maximum rest.
You can also enjoy a complimentary breakfast, on-suite guest laundry, same-day dry-cleaning, and refreshing bath amenities, all under 1 hip roof.
There are 9 GLō properties, all except 1 of which are in the U.S. The single non-U.S. GLō property is located in Ottawa, Ontario.

Sadie is Best Western's sister brand to Aiden. The difference is that Aiden is classified as an upper-midscale, while Sadie sits 1 notch above Aiden at upscale. Focusing on challenging the status quo, Sadie offers unique, lively experiences under the roof of a boutique hotel.
The brand's properties are meant to be bold, open, and energetic. This contemporary hotel offers same-day dry cleaning, a fitness center, on-site dining and cocktail bar options, free Wi-Fi and printing, a flat-screen Smart TV in each room, as well as high-end bedding.
Although there aren't any Sadie properties open yet, the first 2 properties are opening soon in Sofia, Bulgaria, and Tampa, Florida.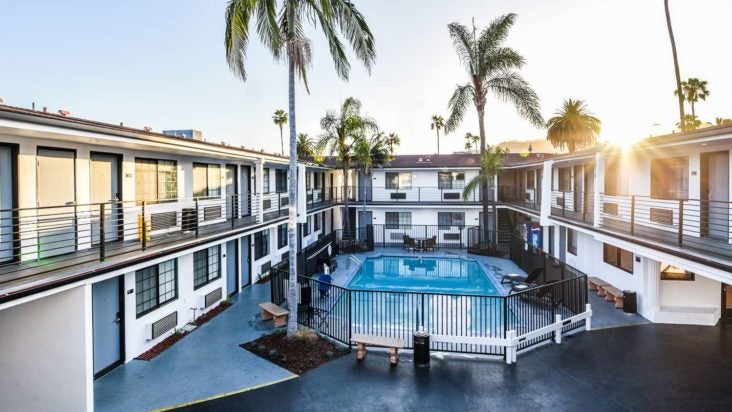 SureStay Collection by Best Western, also known as SureStay Signature Collection, is one of 3 brands within Best Western's SureStay portfolio. As the flagship brand, SureStay Collection by Best Western is a network of lower-midscale properties that cater to value-driven travelers who need a dependable stay.
Properties are carefully chosen full-service hotels delivering on a unique opportunity to retain local flair while optimizing Best Western's brand powerhouse. Each of the properties offer complimentary Wi-Fi, meeting space, complimentary hot breakfast, a pool, a fitness center, and a full-service restaurant.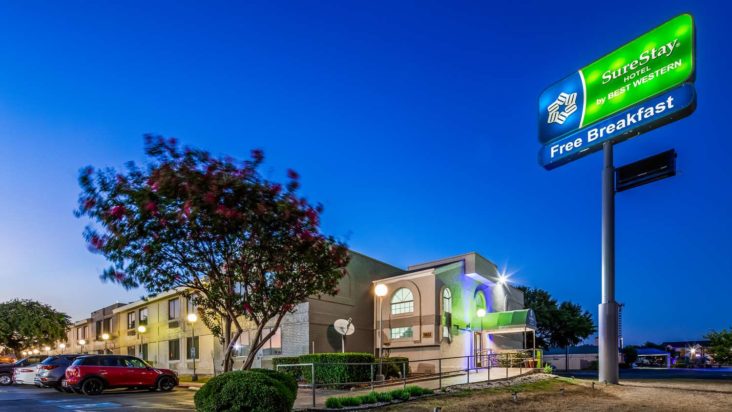 SureStay Hotel by Best Western is the lowest-tier sub-brand within the greater SureStay brand.
Categorized as an economy tier accommodation choice, SureStay strives to offer an exceptional value and provide the necessities, including free Wi-Fi, a well-appointed guest room, as well as a complimentary continental breakfast every day.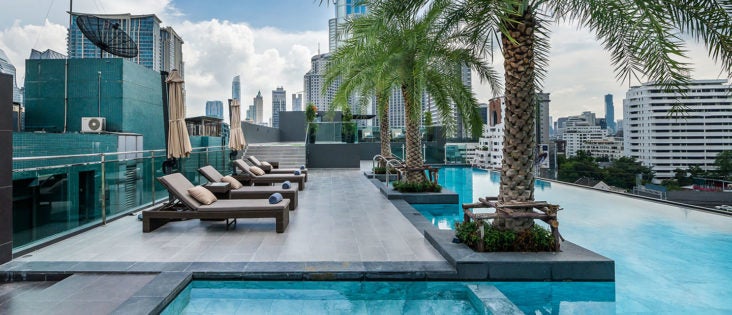 SureStay Plus by Best Western, also known as Sure Plus, falls into the upper-economy segment, which is a hybrid between SureStay Hotel by Best Western and SureStay Collection by Best Western.
In every property, you'll find a business center, free Wi-Fi, a fitness center or pool, an expanded and airy lobby, as well as upgraded finishes. Guests also enjoy a daily complimentary hot breakfast.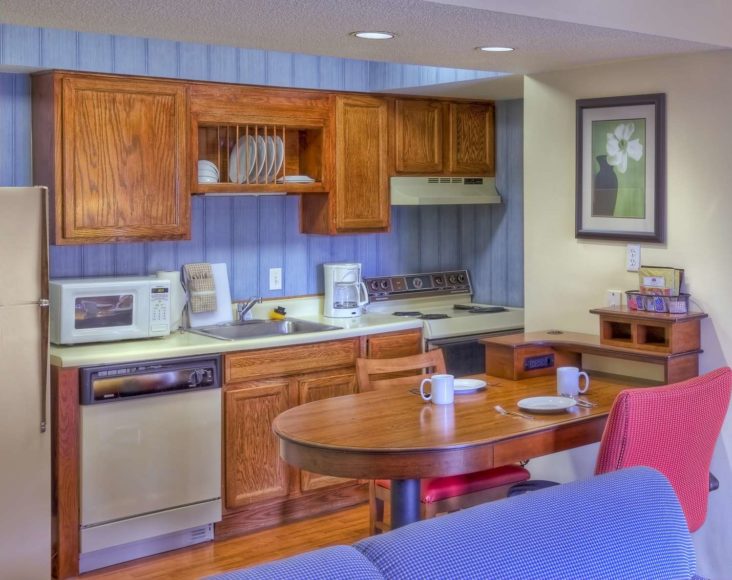 SureStay Studio by Best Western, also known as Sure Studio Hotels in some countries, is one of Best Western's fastest-growing brands and focuses on offering modern convenience and high standards. As an extended stay offering, SureStay Studio offers a warm welcome and comfort for long-term travelers.
Each of these properties provides a core set of in-room and shared amenities. Designed for travelers seeking privacy and security, SureStay Studio offers free Wi-Fi, a complimentary hot breakfast, and in-room furnishings such as a kitchenette with a fridge and microwave. You can check out the outdoor patio, barbecue, or modern gym.

Vib, also stylized as Vīb, is one of Best Western's unique city hotel brands. With a solidified spot in the upper-midscale tier, Vīb is similar in quality to GLō.
The exception is that GLō is much more lively, while Vīb is focused on connectivity, muted zen, and an overall refreshing tone. Vīb utilizes a combination of cost-efficient urban design and hyperconnected public spaces to deliver on the needs of today's connected traveler.
Planned for key urban locations throughout the world, Vīb has unique design specifications with a fit-for-purpose footprint, as well as unique amenities like premium upscale food and coffee outlets, a cozy lobby, and a chic rooftop bar. Same-day dry cleaning services are available, as well as gaming pods and wireless, secured printing in the common area.
Plus, each property has a gym, sundries market, free Wi-Fi, a fireplace or water feature in the sitting area, and space-efficient guest rooms. The guest rooms offer Smart TVs with eConcierge technology, and coffee and tea facilities. King guest rooms integrate a desk and storage areas with the bed, thereby maximizing space.
Within the bathroom, you'll see a glass wall shower, signature LED-lit rain showerhead as well as a handheld showerhead, and a backlit vanity mirror for maximum visibility. Plus, the premium bath amenities make for a comfortable stay.
Currently, there are 3 properties open in Antalya, Turkey, Springfield, Missouri, and Bangkok, Thailand.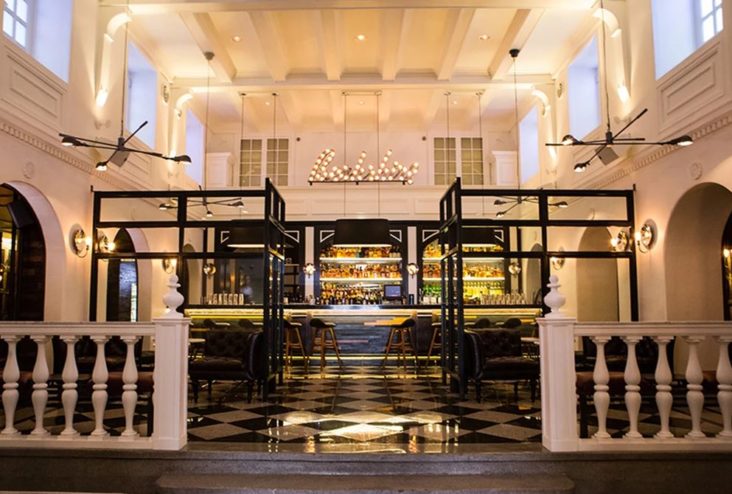 WorldHotels Crafted Collection is WorldHotels' most recently launched sub-brand. WorldHotels Crafted Collection, along with the rest of the other brands, offers unique luxury and a curated selection of the best independent hotels and resorts globally.
Local flavors are incorporated into the design and creativity of each property, delivering on the 3 key aspects of culture, experiences, and service.
There are minimal branding requirements here, so you'll be able to enjoy the locality of each property while enjoying the Best Western foundation. ACME Hotel Chicago (pictured above), actually was voted as the #1 Hotel in Chicago at the Condé Nast 2019 Readers' Choice Awards. This just underscores the high level of quality this upscale to upper-upscale brand offers to all guests.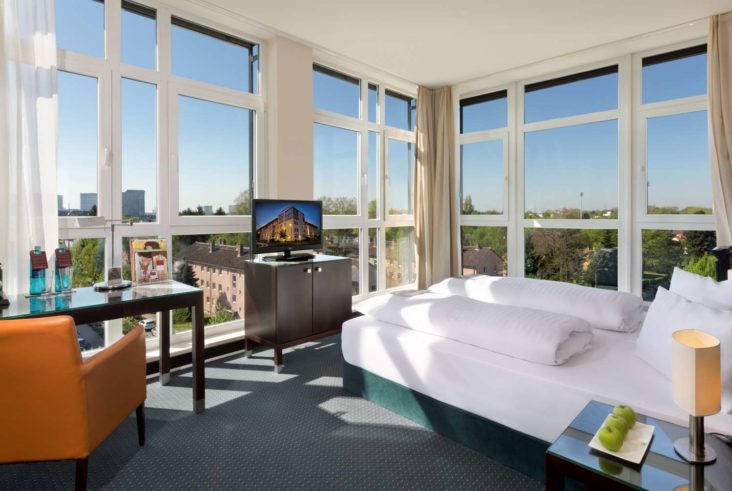 WorldHotels Distinctive is a welcome brand for the most discerning of travelers. It offers unique, upscale accommodations while still being inviting and friendly.
The brand focuses on affordable luxury and friendly service above all else.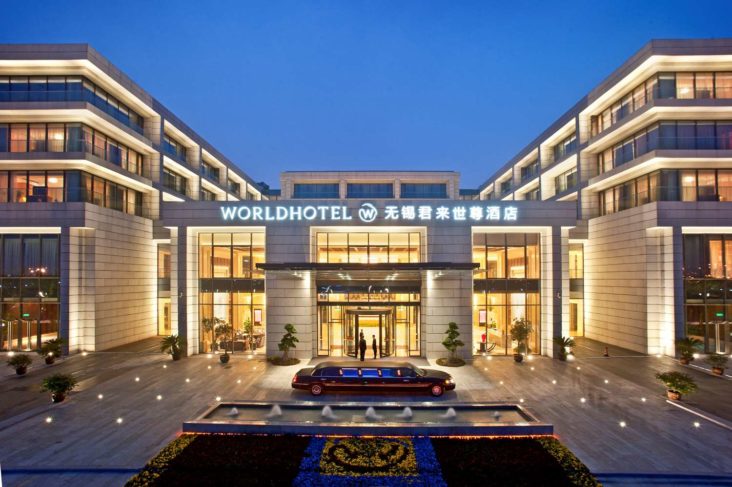 WorldHotels Elite is one of 2 luxury brands, with the other being WorldHotels Luxury (below).
Characterized by an elevated delivery of amenities, service, and style, these properties are aimed at making your stay as fun, memorable, relaxing, and luxurious as possible.
Each of the hand-picked properties emphasizes style, world-class cuisine, and overall sophistication.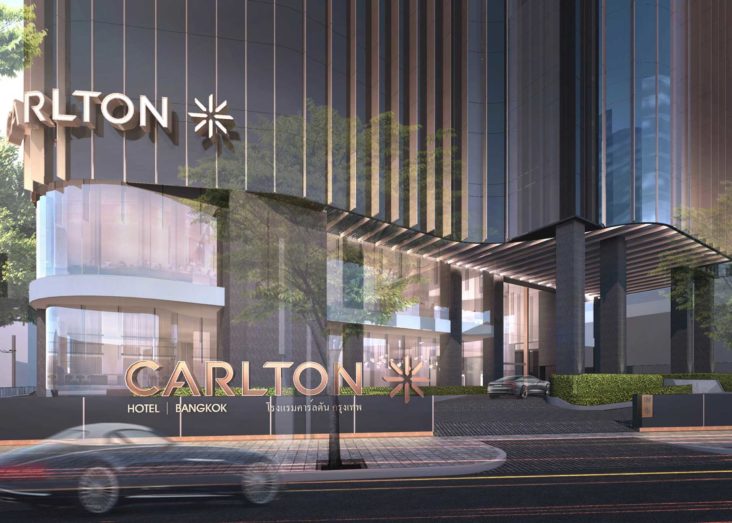 Envisioned as landmarks, the exemplary WorldHotels Luxury brand offers ultra-personalized service. Each of the properties themselves is considered to be local landmarks in their own right, representing the crowning achievements in the WorldHotels Collection.
Many of these properties are extremely intimate, sometimes with as little as 50 rooms in the entire property. Additionally, the rooms tend to be oversized and designed magnificently.
Many of these properties are technologically advanced, but there's also an added emphasis on enabling you to shut off and be present in the moment — wellness and mindfulness tend to be more important than connectivity. As a result, these properties are geared more towards leisure guests.
Final Thoughts
You may think that Best Western's sole brand is Best Western, but upon closer inspection, you'll find that Best Western has a jaw-dropping 18 hotel brands, including numerous boutique properties. Even more impressive, each one of BWH Hotel Group's 18 brands offers something unique that can't be found in any of the other brands.
One of the best parts of these 18 brands is the fact that they're united via a robust loyalty program and consistent name-brand recognition. Best Western's brands range from economy to midscale and even luxury across its entire portfolio of 4,200+ hotels.
If you're looking to investigate Best Western Rewards further, you can check out the credit cards offered by First National Bank of Omaha that will enable you to earn up to 20 points per $1 on Best Western stays and enjoy elite status benefits.
We hope you've found this Best Western brand guide useful and learned about some brands that you might not have known were owned by Best Western!