29 Benefits of the Capital One VentureOne Credit Card
Capital One likes to keep things simple. As a result, their collection of credit card offerings tend to fall short of being exciting.
Sure, if you have bad credit or no credit, you'll find cards that can help you build or rebuild your credit history. And if you're a foodie, you'll find they have a card that caters perfectly to your tastes.
But what you won't find with Capital One credit cards are luxury travel benefits or a long list of bonus earning categories. Simplicity has always been a priority for Capital One. That is, until now.
Capital One has recently improved earning and redemption options on their miles-earning credit cards.
With sweetened earnings on hotel purchases and the added ability to transfer miles to airline partners, Capital One has now created some modest excitement for their travel rewards cards.
Today we're going to focus on the Capital One® VentureOne® Rewards Credit Card and how it treads water respectively in a crowded sea of rewards-earning credit cards.
Initial Benefits
Sign-Up Bonus
Sign-up bonus offers vary depending on when you're approved, but one thing you can count on is a jump start in earnings that will contribute nicely to your travel fund!
Once you've been approved for the card, you'll need to complete the minimum spending requirement within the first 3 months from the date of card approval to qualify for the bonus.
Credit Card
Benefits & Info
Capital One VentureOne Rewards Credit Card


Learn More

(at our partner's secure site)

Earn 20,000 mile sign up bonus (worth $200) once you spend $500 on purchases within 3 months from account opening.
0% Intro APR on purchases for 12 months; 14.99% - 24.99% variable APR after that
Earn 1.25x Miles on every purchase
Annual Fee: $0


Must Reads: For more info on the VentureOne Card, see our thoughts on its benefits and our full review.
No Annual Fee
The VentureOne Card doesn't charge an annual fee.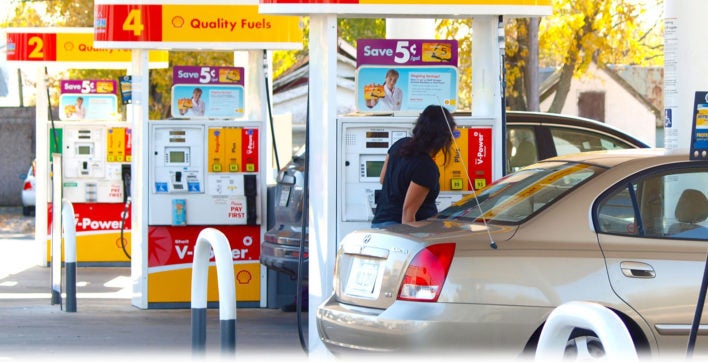 Earning Capital One Rewards
Earn Miles on Every Purchase
Every purchase you make on the VentureOne Card is going to earn 1.25 miles for every dollar spent. You'll want to keep the card in your wallet for those everyday expenses so the earnings can add up quickly.
Miles Don't Expire
As long as you have an open, active account, your miles will not expire. Should your account be closed, any miles that have not been redeemed will be forfeited.
No Limit on Earning
There's no limit to the amount of Capital One miles you can earn with the card.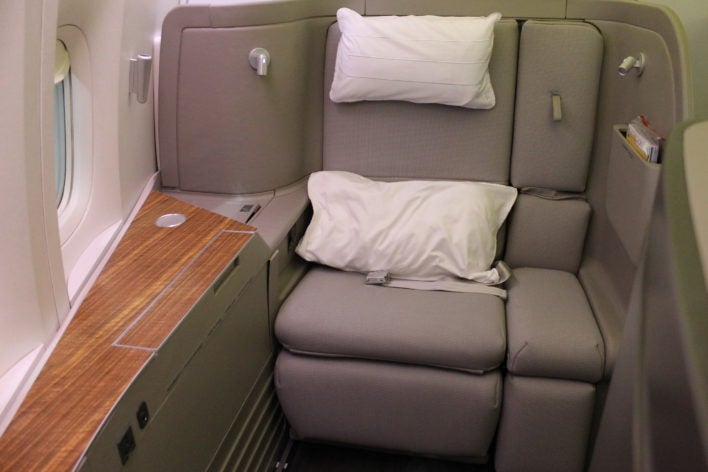 Redeeming Capital One Miles
Capital One has several flexible options for redeeming your miles.
The best value, in general, is to redeem your Capital One miles for travel, where you have several options. You can book travel with any hotel or airline you wish, book travel directly through Capital One, or utilize airline transfer partners.
You'll never have to worry about redeeming your Capital One miles for good value.
Erase Your Travel Purchase with a Statement Credit
Capital One offers the convenience of booking your travel with the travel provider of your choice. This means that redeeming your miles isn't limited to airfare. You can book cruises, experiences, rental cars, and more.
You can then request a statement credit by using Capital One's Purchase Eraser to wipe out that travel purchase. You have until 90 days after the date the travel purchase posts to your account to redeem miles through Purchase Eraser for a statement credit.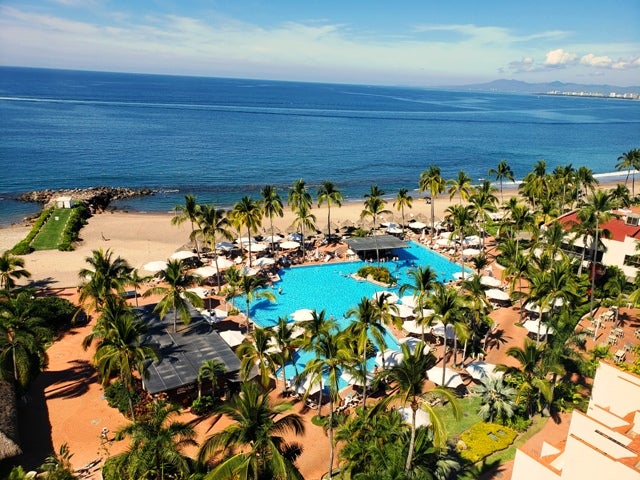 Book Travel Directly with Capital One
You can book travel via the Capital One website by logging in to your account and selecting "book a trip" from the redemption options. Your miles will be worth 1 cent when used for travel.
Be sure to compare prices with other travel providers to receive the best deal and to utilize other travel rewards programs.
For example, you might be able to earn additional perks on your travel purchase with online travel agencies such as Expedia or Orbitz.
Transfer Your Miles to Airline Partners
Capital One miles can easily be turned into airline miles. Airline miles can then be used to purchase award flights.
This option offers the possibility of greater value for your Capital One miles than the standard 1 cent per mile.
Currently, there are more than a dozen airline transfer partners, but more are being added.
If you're looking to book a trip with miles, be sure to read our guide: The Best Ways to Redeem Capital One Miles.
Redeem for Gift Cards
You can still receive 1 cent per mile in value (or better) when redeeming your Capital One miles for gift cards. Look for discounts and specials offered on the Capital One website.
Redeem for Cash
While transferring your Capital One miles to airline partners or redeeming for travel may give you the most value for your miles, there are other options.
You can redeem miles for previous purchases or a check. The value you receive will be poor, about one half of a cent per mile.
No Minimum Redemption Amount
No need to accumulate a certain level of miles, you can redeem as few or as many as you want, anytime you want.
Use Your Miles to Donate to Charity
Capital One has discontinued its charitable giving site. However, by transferring your Capital One miles to one of the airline partner programs, you're able to donate your miles from there.

0% Introductory APR Period for Purchases
Have a large purchase or multiple purchases coming up that you'd like to pay for over time? How about without interest?
Taking advantage of the 0% APR period on purchases can really help ensure that you don't overpay in fees and interest, and still allow you to buy those unexpected big purchases.
It may be one of the best reasons to consider the VentureOne Card.
It's important to pay off your balance before the end of the 12 month period to avoid incurring interest charges.
Transfer Miles to Other Accounts
There's no cost to transfer Capital One miles from one Capital One account to another. Both accounts must be in good standing and be miles-earning accounts.

Finding Your Capital One Offers
You can find out if you have Capital One credit card offers waiting for you by using these risk-free tools that don't affect your credit score.
See if You're Pre-Qualified
Capital One has a great tool for determining if you're already pre-qualified or pre-approved for one of their credit cards.
They've established a special website for you to enter your basic information and find out if you have credit card offers available.
If you do have Capital One personalized offers, it doesn't mean you are guaranteed to be approved for a credit card, but the tool does give you an idea of which cards are best suited for you. Applying for the cards that fit your lifestyle can raise your chances of being approved.
To learn more about pre-qualifying and getting pre-approved for credit cards, we've put together a complete pre-qualification guide to walk you through the process.
Capital One and the Card Match Tool
Capital One participates in the Card Match Tool.
The tool works similarly to the pre-qualification tool. Simply complete and submit some basic information to find if you have existing credit card offers.
Bottom Line: Neither the Card Match Tool nor Capital One pre-qualification can guarantee you'll be approved for a particular credit card. You will, however, have a much better idea of which cards you're likely to get approved for by using these no-risk tools. 
Visa Signature or Visa Platinum Benefits
In addition to the earning and redemption benefits of the VentureOne Card, you'll receive extended benefits offered through Visa.
When you apply for the VentureOne Card, you'll either receive a Visa Platinum or Visa Signature credit card based on your creditworthiness as determined by Capital One.
Each card offers slightly different benefits so you'll want to reference the specific benefits guide that comes with your card.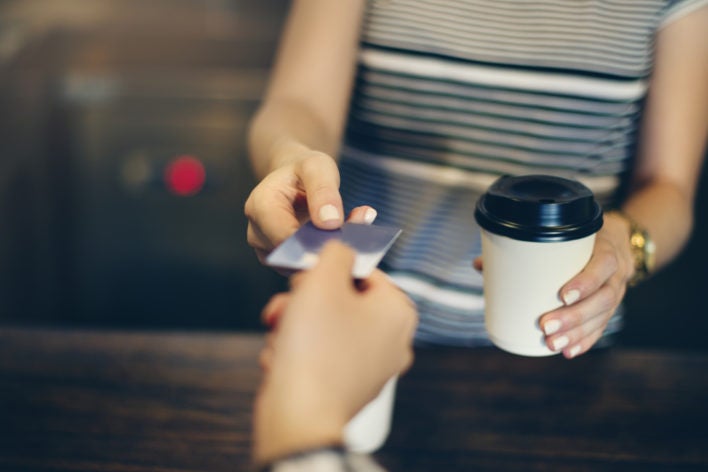 Travel Protection and Benefits
The VentureOne Card provides you with certain travel protections and benefits, making travel not only affordable but also easy.
No Foreign Transaction Fees
This card also serves you well while traveling overseas as no fees are charged on your foreign purchases.
Auto Rental Collision Damage Waiver
Use your VentureOne Card to reserve and pay for your rental and refuse the rental car agency's CDW coverage.
You will receive coverage for damage, theft, loss of use, and towing on your rental car for rentals 31 days or less outside your country of residence. Rentals of 15 days or less are covered within your country of residence.
Coverage is subject to terms and conditions found in your specific card's benefits guide.
Hot Tip: If car rental insurance is an important factor for you, see our post on the best cards that provide car rental protection and coverage.
Visa Signature Travel Benefits
Lost Luggage – Receive up to $3000 if your luggage is lost or stolen.
Visa Signature Concierge – 24/7 assistance and VIP event access whether at home or while traveling
The Luxury Hotel Collection – Receive premium benefits when staying at one of over 900 properties
Roadside Assistance – Emergency assistance that includes towing, lock-out service, fuel delivery, and more
Travel Accident Insurance
Provides payment for serious personal injuries when traveling via common carrier. The ticket must have been purchased with your VentureOne Card.
Travel Assistance Services
Receive 24/7 referral assistance for services such as an English speaking doctor, emergency transportation, and legal help.
The cardholder is responsible for the actual cost of the provided services.
Hot Tip: If you own a business, check out some of the business credit cards offered by Capital One.
Shopping Protections and Benefits
Extended Warranty
Purchase an eligible item with your card and receive an extension on the term of the manufacturer's warranty.
Purchase Security
Eligible items purchased with your Capital One card are covered for 90 days if damaged or stolen. This benefit is available with the Visa Signature version of the VentureOne Card.
Bottom Line: The actual benefits you receive with your VentureOne Card will depend on whether you're approved for the Visa Signature or Visa Platinum Card. The benefit guide for each card can be accessed here. 
Account Management and Security Features
Easy Authorized User Management
Add an additional user to your credit card and track their spending with the VentureOne Card
Customized Alerts
Set up personalized payment reminders and alerts to be notified of specific activity on your account.
Manage Your Account on the Go
Manage transactions, make a payment, or view your balance with the convenient Capital One Mobile App.
CreditWise®
Access and monitor your credit risk-free with the CreditWise® tool from Capital One. The tool is available free to non-cardholders as well.
Eno® Assistant
Eno® is your virtual assistant who watches over your account, alerts you to unusual activity, and answers your questions 24/7.
Final Thoughts
Capital One offers both the Capital One® Venture® Rewards Credit Card and the VentureOne Card. The two cards are similar in how they earn miles and how you can redeem those miles.
In their marketing materials, Capital One tells us that the Venture Card is the better value "if you spend $1056 or more per month on everyday purchases".
This is because, although the Venture Card has a $95 annual fee (waived for the first year), you will earn 2 miles per dollar spent versus the lesser 1.25 miles per dollar with the VentureOne Card.
Add in the fact that the sign-up bonus can be much higher on the Venture Card, and the card can end up delivering more value for the right consumer.
To learn more about the best credit cards for earning travel rewards, our guide provides the information you need to compare some of the best available options.
---
The information regarding the Capital One® VentureOne® Rewards Credit Card was independently collected by Upgraded Points and not provided nor reviewed by the issuer.