Capital One QuicksilverOne Cash Rewards Card — Full Review [2021]
"Cash-back While You Build Credit"
Unlimited 1.5% cash-back on all purchases while you work your way up to a higher credit line. Redeem rewards for any amount at any time.
You may have average credit, but you're building it higher every day. Just because your credit isn't excellent doesn't mean you don't deserve a card with fantastic cash-back potential!
That's one of the reasons why you applied for the Capital One QuicksilverOne Cash Rewards Credit Card. You can increase your credit line just by showing you pay your bill on time every month.
QuicksilverOne Card — Snapshot
Welcome Bonus & Info

(Partner Content)

Earn unlimited 1.5% cash back on every purchase, every day
Earn cash rewards without signing up for rotating categories
Be automatically considered for a higher credit line in as little as 6 months
Monitor your credit profile with the CreditWise® app, free for everyone
$0 fraud liability if your card is ever lost or stolen
No limit to how much cash back you can earn, and cash back doesn't expire for the life of the account
Help strengthen your credit for the future with responsible card use
Get customized alerts and manage your account with the Capital One mobile app

Card Categories:

Customer Service Number

800-227-4825

Login Link
The Ideal Cardholder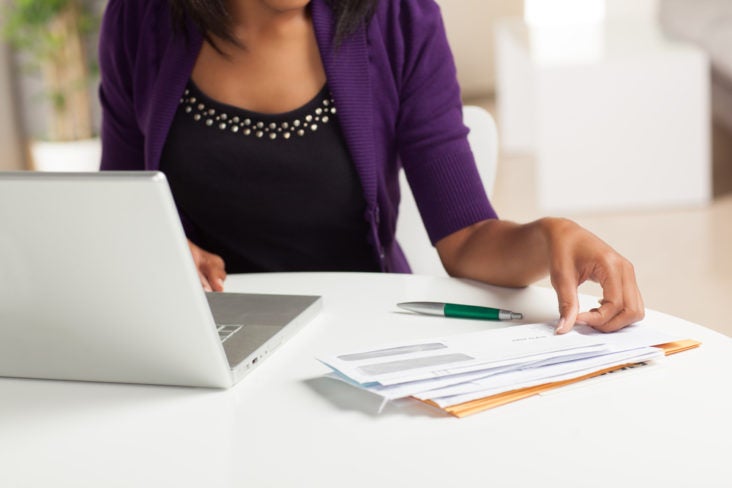 Sign-Up Bonus and Cash-Back Earning Rate
The QuicksilverOne card is for those who want to build their credit. It does not typically have a sign-up bonus.
You earn unlimited 1.5% cash-back on all purchases.
After making your first 5 monthly payments on time, you can receive access to a higher credit line.
Capital One and Platinum MasterCard Perks
The QuicksilverOne card comes with a ton of travel, shopping, and account management perks from Capital One and Platinum MasterCard.
For instance, receive 24-hour travel assistance, roadside assistance, and travel accident insurance when you use the card. Also, you can register for ID theft alerts and price protection.
Of course, these are just a few of the benefits available to cardholders. We will explore more of these in the Gritty Details section below.
Great Card If
You have average credit
You don't want to keep track of spending categories
Don't Get If
You have excellent credit
You want to earn travel rewards
QuicksilverOne Card — Fees
Annual Fee

Foreign Transaction Fees

None

Interest Rates

Late fees

Up to $40
Penalty APR: None

Balance Transfers

26.99% Variable
Fee: $0 at this Transfer APR

Cash Advance APR

26.99% Variable
Fee: 3% of the amount of the cash advance, but not less than $10
Best Way To Maximize Cash Rewards
Because it's a cash-back card, the more purchases you make with the QuicksilverOne card, the more value it will provide.
Beyond that, we also put together a list of some extra tips to help you get the most out of the card.
Quick Earning Tips
Tip #1: If you're just using this card, put as many expenses on it as possible.
On the other hand, if your strategy is to combine cards, use the Capital One card to earn 1.5% when your other options provide a lower earning percentage.
Tip #2: Don't leave cash-back on the table. Always pay your bill on time, or you risk losing your cash-back for that billing cycle. Plus, you may be able to increase your credit line when you make your first 5 payments on time.
Tip #3: You won't accrue any foreign transaction fees with the card. Take advantage of this benefit and use the card for all international travel.
An added perk? The card has an EMV chip, which will make your transactions abroad hassle-free.
Tip #4: In some cases, you can transfer Capital One cash-back rewards between accounts. Putting all of your cash-back on one card may be beneficial.
Best Way To Redeem Cash Rewards
You can request cash-back at any time, either as statement credit or in the form of a check. Additionally, you can even set a specific redemption threshold to receive your cash-back automatically when it reaches $25, $50, $100, or $200.
Another option is to select a date on the calendar to receive your cash-back. To set up a redemption schedule, go to capitalone.com or call the Rewards Center.
After setting these up, you'll still be able to request cash-back when you want to. If you want to change your automatic redemption schedule, you can of course do that too.
Other Redemptions
You can redeem cash-back earned with the QuicksilverOne card for merchandise or gift cards by visiting capitalone.com or calling the Redemption Center.
However, we don't recommend this because the value decreases considerably when you choose any redemption option other than cash-back.
Also, when your eligible card is linked to PayPal, you can checkout with PayPal and redeem your cash-back at a rate of $1 to $1.
Alternative Cards to the QuicksilverOne Card
Overall, earning and redeeming cash-back with the card could not be easier. It's a straight 1.5% cash-back on all purchases, so you don't have to keep track of spending categories.
However, you also can't get more than 1.5% cash-back for any purchases, which may not be ideal for every cardholder.
For example, with the Blue Cash Everyday® Card from American Express, you earn 3% cash-back on U.S. supermarket purchases up to $6,000, plus an unlimited 2% cash-back on U.S. gas station and U.S. department store purchases. Everything else will get you 1%.
So, it's a tradeoff. You have to keep track of categories and maximums, but you have more earning potential.
Another card that earns a straight 1.5% cash-back is the Chase Freedom Unlimited℠. It doesn't have an annual fee, and typically offers a sign-up bonus.
With this card, you can redeem cash-back for statement credit or purchases in the Chase Ultimate Rewards Portal.
The only issue with these alternatives is that you may need better than average credit to qualify. If that's not you quite yet, then the QuicksilverOne card provides an opportunity to build your credit by proving your creditworthiness one month at a time.
Bottom Line: The QuicksilverOne card earns straight 1.5% cash-back and can't be redeemed for anything greater than that. Try a higher earning cash-back credit card or a travel rewards credit card if you want more rewards!
The Gritty Details: Everything Else You Need To Know
You cannot earn cash-back on cash advances, checks used to access your account, or balance transfers.
Late payments disqualify cardmembers from earning rewards during that billing cycle.
Other Unique Benefits
Capital One cardmembers receive a variety of perks, including but not limited to the following:
Online banking – Manage your Capital One account online and from the Capital One apps on your mobile devices
24/7 customer service –  Representatives are available 24 hours a day
Security alerts – Receive personalized emails and texts regarding account security
Annual account summary – A yearly overview of payments and transactions organized by category
Financial education site – Get access to financial tools, tips, and resources to manage your credit
Capital One Wallet – Download the mobile payment app and enroll to receive immediate notifications regarding charges, account balances, available credit, and rewards earnings.
$0 fraud liability – There is no liability if your card is lost or stolen
Second Look from Capital One – This feature identifies unusual and duplicate charges on your account
Personalized payment – Choose your own billing due date and payment method with no fee
Autopay – Set up automatic monthly payments
Apple Pay – Use select Apple devices to make purchases with your Capital One card
24-hour travel assistance – Get emergency card replacement and a cash advance if the card is lost or stolen
Travel accident insurance – Pay for travel fare with the card and receive automatic insurance for loss of life or limb at no extra charge
Platinum Mastercard Benefits include the following and more:
Auto rental insurance – Coverage for damage due to collision or theft when you use the card
Extended warranty– Receive additional warranty protection on card purchases
Price protection – Find a lower price for a new item within 60 days of purchase and you may be reimbursed the difference
MasterCard ID theft protections – U.S. cardholders receive free services to help detect and resolve identity theft, such as expert resolution services, ID theft alerts, and emergency wallet replacement
MasterCard Global Service – Provides emergency assistance virtually anytime, anywhere, in any language to report a lost or stolen card, obtain an emergency card replacement, get a cash advance, find an ATM location, and answer account questions.
Frequently asked questions
Why should I sign up for the QuicksilverOne card?
This is a cash-back credit card targeted to those with average credit. It carries an annual fee of $39.
Additionally, the card provides a ton of Capital One and Platinum MasterCard shopping, travel, and insurance perks.
Also, make your first 5 payments on time and receive access to an increased credit line.
How do I earn cash-back with the QuicksilverOne card?
Earn 1.5% cash-back on all purchases you make with the card. There is no limit to the amount of cash-back you can earn.
Then, redeem cash-back for a check or statement credit. While you can also redeem for gift cards and merchandise, we don't recommend this due to the low value you receive.
When does my QuicksilverOne card cash-back expire?
Your rewards will never expire as long as your account is active.
What is the QuicksilverOne card annual fee?
The annual fee for the card is $39.
Who are the QuicksilverOne card partners?
There are no partners in the sense of most rewards cards.
Do I have to pay foreign transaction fees when I use the QuicksilverOne card?
No. There are no foreign transaction fees with the card.
Does the QuicksilverOne card have a 0% APR offer?
Wee the card summary table for information about the current offer.
Which is better, the QuicksilverOne card or the Capital One Quicksilver Cash Rewards Credit Card?
Travel prices are about to surge from pent-up demand.
Use this points strategy to lock in pennies-on-the-dollar pricing in 2021, all without being a frequent flyer...
How do I only pay $30 to go to Hawaii, $200 for business class to Asia or just $150 to Europe?
Discover the real-life strategies that anyone can use to enjoy limitless travel (even on a limited budget!)
Just sign up below and I'll send you the Limitless Travel Playbook instantly:
We respect your privacy. Please view our privacy policy here.