20 Valuable Benefits of the Ink Business Unlimited Credit Card
We've written many times about how valuable Chase Ultimate Rewards points are if you want to upgrade your travel. In general, the more Ultimate Rewards points you can earn, the better your travel options.
Chase recently introduced a new credit card that can help you earn Ultimate Rewards points for your everyday business spending. If you're familiar with Chase's other Ultimate Reward cards, you'll recognize how the new Ink Business Unlimited® Credit Card combines the best pieces from the Ink Business Cash® Credit Card and the Chase Freedom Unlimited®.
You get all of the business benefits of the Ink Business Cash, and the increased earning structure of 1.5% back on all purchases of the Freedom Unlimited.
Is this card right for you? It very well could be.
Ink Business Unlimited Card Benefits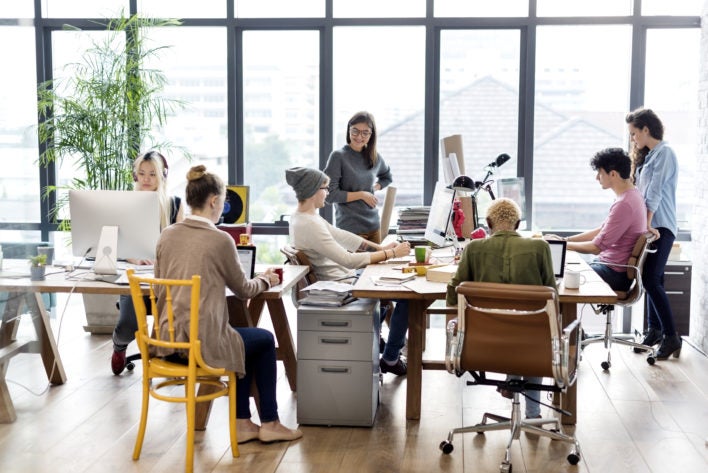 No Annual Fee
It's hard to find a good business card with no annual fee, but the Ink Business Unlimited Card delivers. As long as you hold the card, your annual fee will be $0.
Sign-up Bonus
The sign-up bonus on this card has been consistent at $500 (50,000 points) for $3,000 in spending. Of course, it could always go up or down with the public offer or targeted offers, so check the table below to see the current bonus.
With a fairly small minimum spend for your business, you can usually get a huge number of points right off the bat and get started earning free travel.
Credit Card
Benefits & Info
Ink Business Unlimited® Credit Card


Learn More

(at Chase's secure site)

Earn $750 bonus cash back after you spend $7,500 on purchases in the first 3 months from account opening.
Earn unlimited 1.5% Cash Back rewards on every purchase made for your business.
0% intro APR for 12 months from account opening on purchases. After that, 13.24% - 19.24% variable APR.
Good to Excellent Credit Recommendation (670-850)
Annual Fee: $0


Must Reads: For more info on the Ink Business Unlimited, see our guide on its benefits and our full review. This is one of several Chase business cards.
Hot Tip: The Ink Business Unlimited Card falls under the umbrella of Chase's 5/24 rule. If you've applied for more than 5 new credit cards in the past 24 months, you are highly unlikely to be approved for this card.
Introductory APR
The Ink Business Unlimited Card comes with a 0% intro APR for 12 months on purchases, then a variable APR of 13.24%-19.24%.
The introductory APR is excellent for larger business purchases that you may need a few months to pay off. (There are also several other credit cards that offer 0% APR for 12, 15, or even 18 months.)
Zero Liability Protection
Zero liability protection is just what it sounds like. If unauthorized charges are using your card or with your card information, you won't have any responsibility for those charges.
Hot Tip: Zero liability protection does not apply to charges made by employees of your company with employee cards.
Fraud Alerts
Real-time fraud monitoring will help you rest easier knowing that your account is safeguarded. Card transactions are constantly monitored to identify any signs of fraudulent or unauthorized activity. Make sure your email address and phone number are up to date on your online account so you'll receive fraud alerts right away.
Business Card Credit Status
The Ink Business Unlimited Card is a business credit card from Chase, not a personal card. You must be either the owner or a member of the executive leadership of a company to be approved for this card.
Whether you have a summer lemonade stand by the local bike trail or you're a CEO of a Fortune 500 company, Chase doesn't care. You can be a sole proprietor with just your Social Security number or a large corporation with an EIN.
You are eligible for a business card as long as you have a legitimate business. Accordingly, you should be prepared to answer questions about your business including gross sales and number of years in business when applying.
The good news is that as a business card, the Ink Business Unlimited Card will not appear on your personal credit report after you are approved.
Bottom Line: Every credit card on your personal credit report will affect both the age of accounts and the credit utilization ratio of your credit score. Because this is a business card, it will only appear on your business credit report after you're approved and you don't have to worry about it affecting your personal credit score.
Employee Cards
Adding employee cards helps you give employees as much responsibility as you want, while still controlling spending. With the Ink Business Unlimited Card, you can add employee cards at no additional cost.
By giving your employees their own cards, you reduce the need for reimbursements while at the same time earning you own rewards on all of their business spending.
Bottom Line: As your business changes over time, so can your employee cards. You can add or remove employee cards or adjust spending limits on each card at any time.
Rewards Earning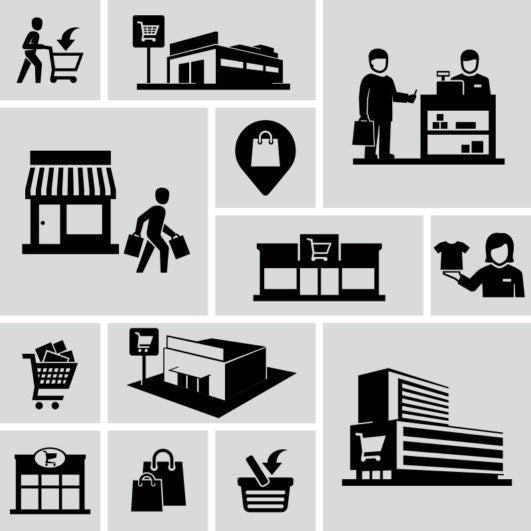 Cash-Back Points
When you earn cash-back rewards with the Ink Business Unlimited Card, they are calculated and stored as points. For each dollar you earn in cash-back, you'll receive 100 points. 
Although these points are called Ultimate Rewards points, they don't have the same high value as the Ultimate Rewards points that you earn with Chase's premium cards, which you can transfer to airline and hotel programs. Points earned with the Ink Business Unlimited Card are directly redeemable in several ways, all at a value of 1 cent per point, but they can't be transferred directly to airline or hotel programs.
Hot Tip: You can, however, convert the Ultimate Rewards points you earn with the Ink Business Unlimited Card to the more valuable version of Ultimate Rewards by moving them to another premium card in your Chase account. See our Redemptions Options section below for more information on how to do that.
Unlimited 1.5x
The Ink Business Unlimited Card earns 1.5 points per dollar on all eligible purchases made with the card. There are no bonus categories to worry about, and there is no limit to the amount of rewards you can earn.
Later' well explain how you can make this 1.5% back worth even more.
Hot Tip: If your business does a lot of spending at office supply stores or on internet, cable, and, phone services, take a look at the Ink Business Cash Card. Instead of the 1.5x you would earn with this card, you'll earn 5x in those categories on the first $25,000 you spend each year.
Rewards Don't Expire
Your rewards points don't expire as long as you keep your Ink Business Unlimited Card account open. If you want to save up for expensive award flights for your whole family, you don't have to worry about doing it before your points expire. They will be there when you're ready to use them.
Redemption Options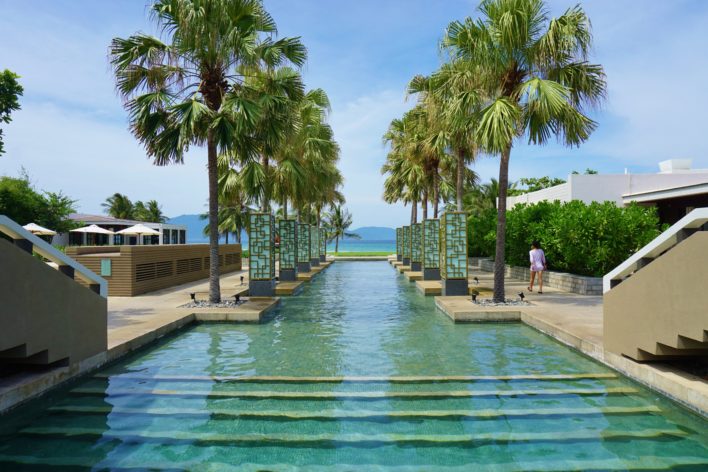 Ink Business Unlimited Card redemption options all have a value of a penny per point. But if you were to pair this card a premium Chase Ultimate Rewards cards, you'd be able to get a much higher redemption value for your points. We'll look at how to do this below.
Although we never recommend redeeming your points for the lower value of 1 cent per point, occasionally you may need to do. These are your redemption options.
True Cash-Back
If you want to use the Ink Business Unlimited Card as a true cash-back card, you will get a value of 1.5% cash-back on all of your purchases.
You have the following options available for straight cash-back:
Statement credit: You can redeem points for a statement credit at a value of 1 cent each.
Bank account deposit: Points can be directly deposited to most U.S. bank accounts at a value of 1 cent each.
Hot Tip: This card may not be the best option if you are looking for a true cash-back card. There are several business cards available that have better earning rates for cash-back on your purchases in certain business spending categories.
Travel Through Ultimate Rewards
You can use your points to book travel through the Chase Ultimate Rewards portal at a value of 1 cent each. There are no blackout dates or restrictions on travel booked through the Ultimate Rewards portal.
If you can find a flight or cruise, it will be available for booking. Your points can be redeemed for airfare, cruises, and premium travel packages. Most major airlines and cruise operators are available.
Hot Tip: Ink cardholders receive access to the Chase Dining hub via Ultimate Rewards online. This new program offers benefits like exclusive Chase Cardmember tables, virtual dining experiences with top chefs, curated meals to-go, and the ability to redeem Chase Ultimate Rewards Points for Tock app purchases through September 30, 2021.
Shop With Points on Amazon
When shopping at Amazon.com, you can redeem your points to instantly pay for all or part of your order, including any taxes or shipping charges. Points redeemed at Amazon are worth 1 cent each. You need to connect your Ink Business Unlimited Card account with your Amazon account to use points on Amazon.
Gift Cards
If you prefer to redeem the points from your Ink Business Unlimited Card for gift cards, that's an option. Gift cards from over 70 merchants are available in a variety of denominations. Points redeemed for gift cards are worth 1 cent each.
Pair With Other Ultimate Rewards Cards
The points you earn with the Ink Business Unlimited Card are not the more valuable transferable type of Ultimate Rewards points. But you can turn your lower-value points into the higher-value version of Ultimate Rewards to get the best value when redeeming your Ink Business Unlimited Card points. When redeemed in this way, values can reach 2, 3, 4, and even 10 cents per point or higher.
Hot Tip: All you need to do to increase the redemption value of your points is pair your Ink Business Unlimited Card with a premium Ultimate Rewards account. You can then move your points over to the premium account and they'll be transferable to the loyalty programs of any of Chase's 13 airline and hotel transfer partners.
According to Chase, you're allowed to combine your points with the following account types:
Another card account that is in your name.
A card account in the name of your spouse or domestic partner.
A card account in the name of one of your business partners.
Bottom Line: Make the Ultimate Rewards points you earn with your Ink Business Unlimited Card far more valuable by moving them over to the account of another premium Ultimate Rewards card within your portfolio. Then, you'll be able to transfer them to airlines and hotels to redeem for luxury travel at 5 times the value or more.
Travel Coverage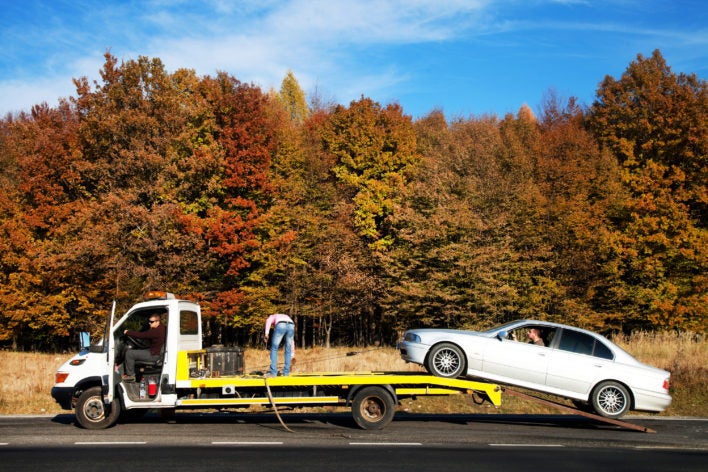 Auto Rental Collision Damage Waiver
When you rent a car for business purposes and pay for the entire rental with your Ink Business Unlimited Card, you will get primary theft and collision damage coverage.
You must decline the rental car company's collision insurance for the coverage from your card to apply. Coverage will be good for most rental vehicles in the U.S. and abroad.
Hot Tip: This is one area where Chase Ink cards are better than many competitors. Primary coverage means this coverage will pay out before your personal or corporate insurance policies if you have a claim. Most cards that provide rental coverage offer secondary coverage, which will pay out after other policies.
Travel and Emergency Assistance Services
The benefits administrator for your Ink Business Unlimited Card can provide legal or medical referrals or other travel and emergency services if you find yourself in trouble when you're away from home. After your referral, you'll be responsible for paying for goods or services provided by the individuals or companies referred.
Be sure to call local emergency services first if you're in immediate danger.
Roadside Dispatch
Call the number provided with your card if you have a roadside emergency, and they'll provide 24-hour dispatch services. When you call, you'll get a free quote for the services you need. If you accept, the fees will be charged to your Ink Business Unlimited Card.
Services available by dispatch include, but are not limited by, the following:
Towing
Jumpstart
Tire change
Lockout service
Winching
Gas delivery
Shopping Coverages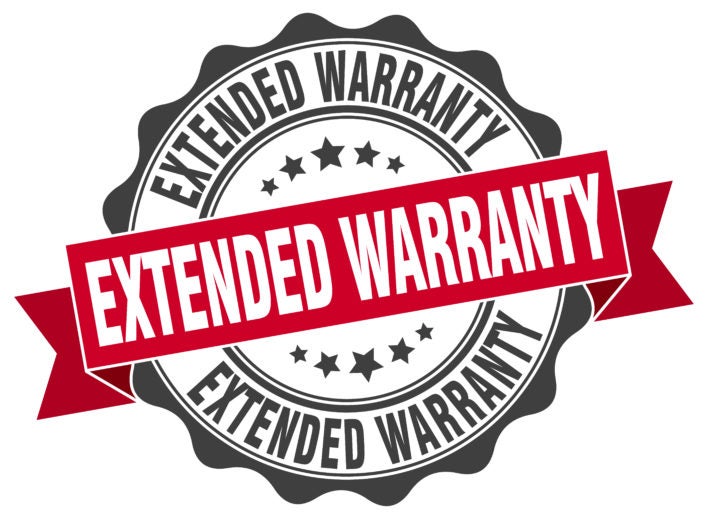 Purchase Protection
Any new goods purchased with your Ink Business Unlimited Card will be protected for 120 days from the date of purchase against damage or theft. Your card will cover you for up to $10,000 per claim and up to $50,000 per account.
Extended Warranty Protection
If you purchase an item with your Ink Business Unlimited Card and it comes with a U.S. manufacturer's warranty of 3 years or less, this benefit will extend the warranty by 1 year. Using this coverage is a good way to avoid purchasing extended warranties because you'll automatically get coverage from your card.
Final Thoughts
If your business spends a lot in bonus categories like travel or office supplies, there are better cards for you. Take a look at The Platinum Card® from American Express for 5x in travel and the Ink Business Cash Card for 5x at office supply stores.
If most of your spending is done outside the U.S., this is also not the card for you. The Ink Business Unlimited Card has a 3% foreign transaction fee, so you'll be subject to a 3% fee for all non-U.S. purchases.
Bottom Line: If your business makes a lot of purchases in categories that aren't bonus on other cards and you prefer travel rewards over flat cash-back, this is definitely a card you should consider. 1.5x points on all of your purchases without bonus categories or earning limits is a great deal.
Pair that earning with a premium Ultimate Rewards card, and the value of your points increases even more. Instead of the 1 point per dollar, worth a penny or two each you'd earn with most other cards on miscellaneous category spending, you'll earn at a higher rate (1.5x) and then redeem those points for 3, 4, or even 10+ cents each by transferring to airlines and hotels.
If you're ready to increase the rewards on your business spending, add the Ink Business Unlimited Card to your wallet today and you'll soon be on the way to the vacation of your dreams.