5 Best Ways To Keep Your Credit and Personal Information Safe
There were more than 23 million identity theft victims in 2018, or 9% of all U.S. residents 16 and older, according to the Bureau of Justice Statistics (BJS). Over the past few years, the number of identity theft victims has grown significantly.
So what exactly is identity theft? In its most broad sense, identity theft is the fraudulent acquisition of private information, usually for financial gain. But over the past few years, identity thieves have become much more sophisticated, and greedy, and they are obtaining information for a number of other reasons, too.
Today, it can be relatively easy for criminals to get your personal and financial information. This ease of access to your information can place you at a much higher risk of identity theft. With higher risk, it's essential to ensure your credit and personal information are kept safe.
How Scammers Can Use Your Personal and Credit Information
People are now at a much greater risk than ever before for becoming the victims of identity theft due in large part to technological advances and more online transactions. In fact, because of our highly digital world, our personal information is always at risk.
Even seemingly unimportant or ordinary details like your birth date, phone number, and email address can provide an identity thief with all they need because these individual pieces of information can be part of a much larger set of data.
For example, once a criminal has even just a few key pieces of your information, they may be able to sell it, open new accounts, or take out loans in your name. In some cases, they could even set up an entirely new life posing as you!
Bottom Line: If identity theft occurs, it may take months or years for you to notice that your data is compromised. By that time, a great deal of damage may have been done.
There are many ways being a victim of identity theft can impact you, including:
Damage to your credit score or credit report
Denial of credit or loans
Denial of medical care or prescription medications
Harassment by debt collectors or collection agencies
Time and expense spent on recovery
Lawsuits
Loss of employment
An arrest for crimes that you did not commit
The True Cost of Identity Theft
In 2018 alone, approximately $15.1 billion was stolen by identity thieves, per the BJS. These numbers represent an all-time high, and experts don't anticipate them going down any time soon.
One reason for increased identity theft crimes is the potential for profit and low cost of entry. Often, identity thieves can get started for less than $100 to obtain the needed software or devices. This type of crime can be difficult for victims to detect, which allows the criminals to do even more damage.
If you become a victim of identity theft, it can impact you in several ways, and the financial effect is just the start. Victims are often scarred emotionally, and inconvenienced by the time that it takes to untangle all of the damage.
Statistics from the Identity Theft Resource Center's "Identity Theft: The Aftermath" study showed that following an identity theft incident:
26% of respondents had to borrow money from family or friends
22% had to take time off work
15.3% of respondents sold possessions to pay expenses that were caused by their identity theft
6.7% obtained a payday loan to pay their bills
While being the victim of identity theft can undoubtedly come with a financial cost such as fraudulent credit card charges or money drained from a savings or checking account, the expense of this type of crime can go beyond financial concerns.
Victims typically must spend a great deal of time on the phone trying to resolve unauthorized transactions and obtain new account numbers on credit cards, bank statements, and other items.
The Aftermath study also found that identity theft took a heavy emotional toll on the majority of the victims surveyed. More than half of the respondents reported feeling a sense of helplessness or powerlessness when faced with an identity theft issue.
Other fears included personal financial safety, the financial security of family members, and even fear for personal safety. In some instances, individuals reported feeling depressed or suicidal.
Identity Theft vs. Identity Fraud: There Is a Difference
Although the names may be used interchangeably, there is a difference between identity theft and identity fraud. Identity theft is defined as unauthorized access to personal information. It can occur without identity fraud, such as through data breaches. Once the theft is used for illicit financial gain by the criminal, it is considered identity fraud.
Identity fraud is the unauthorized use of personal information for illicit financial gain. This type of fraud can range from using a stolen credit card number for an unauthorized purchase to opening up new accounts or even applying for loans in the victim's name.
How Being a Victim of Identity Theft Can Affect Your Credit Score
Unfortunately, being a victim of identity theft can affect your credit score, and not usually in a good way. Criminals will often open up accounts or make fraudulent charges using false information and then never make repayments.
Each missed payment, charged-off account, or account sent to collections, will greatly impact your score. Each instance could mean a 130 to 220 point drop, with an increased impact if there are multiple accounts.
Bottom Line: A large percentage of your credit score determination is based on timely payments, so not making payments can bring your score down even if you are not the one being delinquent.
What if Your Personal or Credit Information Gets Into the Wrong Hands?
Unlike the past, when racking up charges with a stolen credit card number was the primary type of identity theft, having your information compromised can be much more dangerous today. In some cases, it can become a matter of life or death.
According to the U.S. Federal Trade Commission, there are numerous forms that identity theft can take now, including:
Financial: When a criminal gets hold of your credit card or banking information, they can quickly run up your charge accounts, or even drain your checking and savings accounts. If this happens, not only can you end up losing a great deal of money, but it can also have a negative impact on your credit report or your credit score.
Character: If your personal information is stolen and used by a person who commits another crime, it is possible that your name could be given to the police, putting you at risk of being arrested for a crime that you did not commit.
Phone/Utility: With a phone or utility fraud, the criminal will use your personal information to open up a cell phone or utility account such as electric or cable television.
Tax: Another popular form of identity theft today is the fraudulent filing of tax returns. If an identity thief files a tax return in your name, it is possible they will receive a refund check from the IRS.
Employment: A identity thief could also use your personal information to apply for and get a new job. They may use your information because you have a more clean record or a higher credit score.
Loans/Leases: With a loan or lease fraud, the criminal will take out loans in your name with no intention of paying them back. This type of fraud can quickly lower your credit score. The thief may also sign a lease in your name, such as for an apartment, and then not pay any rent.
Government Benefits: A criminal could gain access to your information for access to government benefits such as Medicare or Social Security.
Medical: With medical identity theft, a criminal could use your information to obtain health care including basic check-ups and even major surgery. There are several dangerous avenues that this type of crime can take. Even though the scammer receives the care, it could still be up to you to pay for the insurance deductible or copayment. You may be unable to fill your prescriptions or have medical procedures performed, depending on exactly how your personal information has been violated. Your medical information, such as your blood type, could become mixed up with the criminal's information. This type of information mix-up could be life-threatening if you need emergency care or surgery and the wrong information is in your medical file.
Business: If you own a business, you can be at high risk for identity theft in a number of ways. Hackers could obtain and manipulate your company's credit information and secure loans or lines of credit in your business's name. For as little as just $10 or $15, a thief could file a change of business address and conduct fraudulent transactions in your company's name. Fraud could go on for months or even years without your knowledge.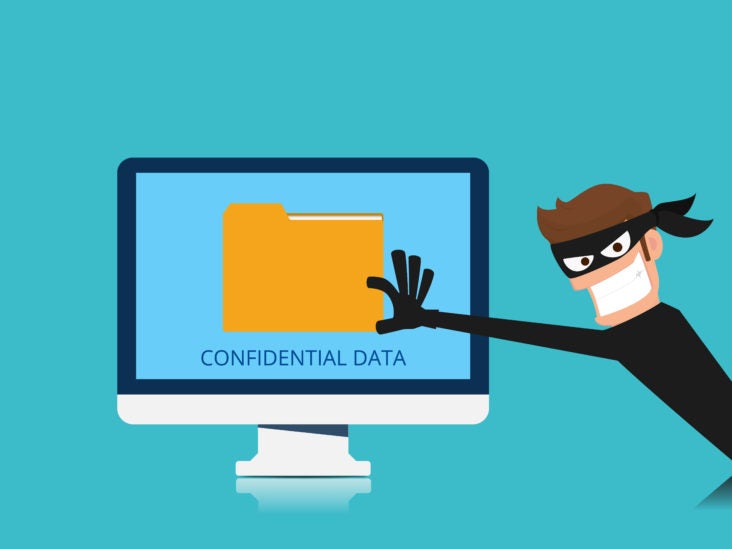 Bottom Line: With the many ways that identity theft can negatively affect your personal and financial life, it is essential that you keep your credit and your personal information safe to reduce your risk of becoming an identity theft victim. Read our article on how you can prevent credit card fraud.
Tips for Keeping Your Credit and Personal Information Safe
Because there is so much interconnection in the world today, it is not always easy to determine when or where identity theft will take place. In many cases, it is not necessarily a question of if, but rather when, an attack will occur.
Often, the only real defense that a consumer or a business has against becoming an identity theft victim is to ensure that adequate procedures are put in place. These procedures can help with reducing the chance of an attack occurring and mitigate the fallout if one does.
The good news is that there are some things that you can do to help ensure your protection from this type of crime. These include keeping your personal and your credit information safe.
Just some of the strategies for doing so include the following:
1. Keep Your Passwords and Other Account Details Secret
One of the best ways to keep your credit and personal information safe online is to make sure that your passwords and other details are secret and difficult for a thief to guess.
For example, using passwords that are not obvious like 1234 or your birth date can be much more secure. Many cybercriminals can quickly determine passwords by just finding out a little bit of information about their victims.
Information such as your street number, your mother's maiden name, or the name of your pet is typically the first thing that criminals will check because they're often used as online passwords.
Hot Tip: When choosing online passwords, be sure they are unique, ideally at least 6 characters long, and contain 1 capital letter, 1 number, and 1 special character such as an exclamation point or dollar sign.
Don't use the same password for all of your online accounts. Otherwise, a hacker who has gotten into one of your accounts can get into all of them. Consider changing all of your passwords frequently.
You shouldn't write down any of your account passwords, especially if you kept them in an area where an identity thief could access them. If you have to write down any of your passwords, be sure that you store your information in a secure location.
Take care when clicking links or attachments and opening emails. Don't arbitrarily click on links or attachments from unrecognized or suspicious emails.
When you receive an email from an address you don't recognize, don't open any attachments or links, as they could contain malicious programs designed to install spyware or harm your computer. These programs could even monitor your activity to reveal your passwords for bank accounts and other sensitive information.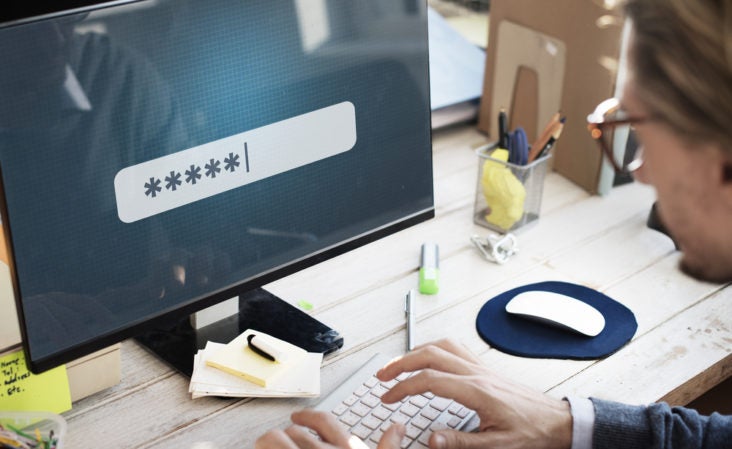 2. Regularly Check Your Accounts
By regularly checking your bank statements, credit card statements, and other accounts, you are more apt to notice any unauthorized transactions that may have occurred. If you find out sooner than later, you can prevent the situation from becoming worse.
Even if you have a zero balance, be sure that you carefully review all of your account statements on a regular basis. If there are any fraudulent charges, you can make a report right away, so you're less likely to be responsible for the unauthorized charges.
Make it a habit to check your credit report and credit score on a regular basis. Checking your credit can help you find any unusual or unauthorized activity that could harm your credit if not detected.
Bottom Line: According to a recent study, it's estimated roughly 13% of U.S. adults have never checked their credit report. This is a mistake for many reasons.
Your credit score is your grade for obtaining a new credit card, mortgage, other financial products, and more. Many entities will check your credit score before moving forward with a transaction. These can include cell phone providers, property management companies and landlords, and even employers.
Higher credit scores typically translate into lower interest rates and in turn, lower monthly payments and overall cost of borrowing. Lower credit scores usually mean you'll pay more for the money you borrow if you can qualify at all.
Hot Tip: Checking your credit report can be easy and free. Every year, you're entitled to 1 free credit report. You can get more information with our article on the best ways to monitor your credit score and credit report.
Once you've accessed your credit report (which shows your information from all 3 of the major credit bureaus Equifax, Experian, and TransUnion), be sure to look for any discrepancies. Watch for loans you didn't take out, credit cards you didn't apply for, and any other items that may seem iffy.
Although reading over your credit report can take some time, it can be well worth it if you can spot identity theft. If you notice any incorrect information, let the credit bureaus know immediately in writing.
3. Be Careful With Your Receipts
Being careful with your receipts is another way to make sure that your private information remains private. It's easy to toss transaction receipts from a restaurant or other establishment directly into the trash. But, receipts can often include your credit or debit card number, which is useful for an identity thief.
If you no longer need your receipts, a much safer alternative for getting rid of them is to use a paper shredder. That way, it is difficult, if not impossible, for a thief to piece the information back together again.
Even in the safest of neighborhoods, it's critical that you keep an eye on your mailbox. Don't leave incoming or outgoing mail attended for long periods of time. Thieves make a habit of stealing bills and other information that can provide them with personal and financial details. Avoid putting your trash at the curb too early. By doing so (especially overnight), you could be giving identity thieves access to your information.
Even though recycling is the green way to go, some items must be shredded to reduce the threat of identity theft. These items typically include bank and financial statements, billing statements, and other confidential information. Shred them, then recycle.
4. Secure Your Online Devices
Online devices are another consideration for keeping your information safe. Secure your computer and mobile devices, such as a tablet or smartphone.
When you use a device to access the Internet, be sure you have anti-virus and other security-related software installed. If you have children who use the computer, use software that can block unwanted and possibly dangerous websites from their use.
It's a good idea to back up all of your data just in case. If you have any important data or items that have sentimental value such as family photos on your computer, back up your data either on an external hard drive or through a cloud-based solution. With a backup, even if a hacker gets into your device, you will still have a chance of not losing everything.
Reducing or eliminating taking your laptop or other online devices out in public can help keep your information safe. If you don't need your devices, leave them at home. Leaving devices at home can reduce the chances of your device and sensitive information being lost or compromised.
Hot Tip: If you sell your old computer or mobile device, erase all of your data from the device before you do so. Erasing your data means more than placing documents in the virtual trash can. Perform a wipe of the device's hard drive. In most cases, laptops and other devices offer a way to restore the hard drive back to its original factory setting.
Reducing your digital footprint can be beneficial. Most people have more information floating around online than they realize, which can put you at a higher risk for identity theft. Be sure to remove information such as your resume from job hunting sites, and your profile from online dating sites.
5. Sign up for Credit Monitoring
Credit monitoring can make it much easier to stay on top of your information, particularly if there's any unauthorized activity taking place. This type of service will alert you when transactions take place on your credit cards and on your credit report. It can help you more quickly detect unauthorized or fraudulent transactions using your information.
Before you commit, keep in mind not all credit monitoring services are the same. Some are free, some are paid, and some only monitor certain credit reports and scores.
Even though credit monitoring can offer some viable benefits, don't get lulled into a false sense of security if you use this type of service. These services will often only alert you after you have become the victim of identity theft. While you may know about being victimized sooner than you would otherwise, credit monitoring won't prevent identity theft from occurring.
If you choose this type of service, be sure you select a credit monitoring service with daily monitoring of your information from all 3 of the big credit bureaus.
You may choose a credit monitoring service with added services. Some companies offer a credit score simulator or additional credit scores such as your insurance-based score for auto and homeowners coverage.
Placing fraud alerts on your credit reports can reduce the risk of identity theft before it happens. Likewise, you can set up alerts for other types of online accounts, such as your credit cards and bank accounts.
These types of alerts can notify you when changes occur, such as when a credit or debit transaction hits the account. Alerts can be helpful if a suspicious or unauthorized transaction takes place.
Bottom Line: With account alerts and credit monitoring, you won't have to wait for your regular statement to arrive before you notice any unauthorized activity. Alerts and monitoring can allow you to report fraudulent actions on a much more timely basis to your bank or creditors.
Bonus Tip: Use Credit Cards Instead of Debit Cards for Transactions
While many people use both debit and credit cards to make purchases, it can be beneficial to use credit rather than debit. Doing so can protect the safety of your information and limit losses associated with identity theft.
Even though using any card can still put you at risk of having your information compromised, using credit is less risky than using debit. If an identity thief obtains your banking information with your debit card, they could make cash withdrawals from your checking or savings account.
With fraudulent transactions on a debit card, you could be on the hook for fraudulent charges. You could end up losing money that you have in your checking or savings account.
With a credit card, you'll typically only be liable for up to $50 in fraudulent charges if you report the theft promptly.(1)
Even if you don't carry a debit card or use it for transactions, it can still be to your advantage to limit the cash balance in your checking or other bank accounts. Your checking account information is highly vulnerable because checking accounts may be used for making purchases and paying bills and this information may be shared with any number of other parties.
Limit the amount of money you keep in bank accounts to limit your liability in case of unauthorized transactions.
Should You Consider Identity Theft Insurance?
As identity-related crimes have become more prevalent, the purchase of identity theft insurance has emerged as a possible solution for monitoring your financial and credit activity and as a source of reimbursement and assistance if you become a victim.
An identity theft insurance policy may cover expenses such as lost wages, attorney fees, and phone bills if identity theft has compromised your identity or financial accounts.
Bottom Line: The cost of these policies is typically around $10 to $15 per month for individuals depending on the amount and type of coverage you purchase. Today, more businesses are buying identity theft and cybersecurity insurance.
There are some quality insurance carriers offering identity theft insurance today. These include Travelers, Allstate, Liberty Mutual, State Farm, and Nationwide Mutual Group.
What To Do Now To Ensure the Safety of Your Personal and Credit Data
It's essential to be vigilant with identity theft, just like any other type of crime. According to the FTC, there are some red flags that could indicate that you've become a victim, such as:
Withdrawals from your bank account that you (or another authorized user) did not make
Receiving bills or other mail that you don't recognize
Receiving mail addressed to someone else at your home or business
Getting bills for goods or services that you didn't purchase
Inquiries from debt collectors regarding a debt that you did not incur
Receiving a notice from the IRS that more than 1 tax return was filed in your name
Having a claim from your health insurance company rejected, stating that your benefits are maxed out (when you haven't maxed them out)
There is no sure-fire way to completely eliminate the threat of identity theft. But there are a number of things that you can do to reduce the likelihood of becoming a victim.
There are other actions you can take to secure your personal and credit data. Always be aware of your physical surroundings, because even though identity theft is prevalent online, it can also occur offline as well. A criminal can steal your ATM PIN or debit card number.
Always protect items including your credit cards, ATM card, driver's license, and Social Security card. Don't have loud conversations in public that could provide an identity thief with sensitive details, such as an upcoming vacation when your mailbox may be unattended.
Minimize the information you carry with you when going to the gym or other public places where you will be storing items in a locker. When you travel, don't leave important items such as your wallet or passport in the room when you're not there unless there's a safe.
Never leave your passport, wallet, laptop computer, or any other mobile device in baggage that you've checked on an airplane or train. Otherwise, you run the risk of these items being stolen or compromised. Even with your carry-on bags, it's important you know where your items are at all times.
Take precautions at home to reduce the likelihood of having your credit or your personal information stolen. Watch your mailbox closely, as identity thieves may steal bills or other information that can provide details about you.
While taking your trash out to the curb early can be convenient, the longer your trash sits out (especially overnight), the more time a criminal has to root through it and access items that contain personal and financial information.
Hot Tip: If you're discarding sensitive information such as an old bank or credit card statement, be sure it's shredded with a cross-cut shredder. With a cross-cut shredder, it can be more difficult for an identity thief to piece the information back together in a usable form.
What if You Become a Victim of Identity Theft?
If you become a victim of identity theft, it can be beneficial to have a plan in place beforehand. A plan can help you reduce both the financial and emotional damage that may be caused.
It can provide you with organized guidance, as well as the exact steps that you should take to recover and gain control of your financial life again. Ideally, your plan should include the following actions:
Document Your Financial Information: First, be sure that you have all of the proper documentation in place before you contact any of your affected creditors (and make sure that this information is kept in a safe place when not in use).
Dispute Unauthorized Charges: Any unauthorized charges should be reported as soon as possible to the affected creditors for investigation. Here, it is crucial that you keep in mind that the more quickly you report the fraud, the less likely you will be to have to pay for the fraudulent amounts.
Place a Fraud Alert on Your Credit Reports: Place a fraud alert on your credit report with all 3 of the big credit bureaus. Typically, when you place a fraud alert with one of these bureaus, the other 2 will also be notified to do the same.
File a Police Report: A police report may be required for presenting your case to the appropriate parties going forward.
Contact the U.S. Federal Trade Commission: It's recommended you contact the FTC and file an Identity Theft Affidavit. You can contact the FTC toll-free by calling 866-653-4261 or you can report identity theft-related incidents online.
Contact the Social Security Administration: Contacting the Social Security Administration is a must if your Social Security number has been compromised.
Contact the Post Office: If you are receiving suspicious mail, or you're not receiving any mail at all (and you should be), contact USPS.
It can also be helpful to know what your rights are as a consumer. There are many rules and regulations for the privacy of your personal and financial information.
One supportive piece of legislation is the Fair Credit Reporting Act, or FCRA. This legislation was enacted to promote the accuracy, fairness, and privacy of consumer information contained in the files of consumer reporting agencies.
Initially passed in 1970, the FCRA is intended to protect consumers from the willful or negligent inclusion of inaccurate information in their credit reports. This act regulates the collection, dissemination, and use of consumer information, including consumer credit information.(2)
Certain companies are required to provide privacy policies to show customers what they intend to do with the collected information. Be sure that you know your rights as a consumer, which includes the requirement of companies keeping your information safe.
Final Thoughts
Thieves' tactics for illegally obtaining information have progressed. They're using information for their personal gain, unfortunately to the detriment of millions of victims every year.
The more you know about the different types of identity theft and how you can protect yourself, the better off you will be in terms of lessening your chances of becoming a victim of this crime.
---
Like this post? Pin it on Pinterest!