How To Get a Free Credit Report [Experian, Equifax, TransUnion]
A credit report is a very important document — it can help you obtain a mortgage, a new car, or a student loan. It can also determine whether or not you get approved for a new travel rewards credit card and maybe even factor into your next job application. 
While you are probably aware of most items on your credit report, it is especially important to review your report regularly in case there was a mistake or a fraudulent account opened in your name. So how do you go about getting a free annual credit report? And how often can you check it? We'll cover all of this, and even let you know how to dispute an error and file a fraud claim.
What Is a Credit Report?
A credit report is a document prepared by a credit bureau that includes details about your credit history. Credit bureaus collect and compile this financial information about you so that potential lenders, employers, landlords, etc. can determine your creditworthiness. 
Here in the U.S., there are 3 major credit reporting bureaus — Equifax, Experian, and TransUnion. Each of these companies collects information, and while most of the information is similar, there can be small differences between the 3 reports.
When negative information shows up on your credit report, it can impact your financial future for years to come. Generally, credit reports retain negative information for 7 years, while some bankruptcy filings stay on credit reports for around 10 years.
We'll go into detail about what each section includes and important information to look for in a later section, but at a high level, all credit reports will include information such as:
Personal information

Credit accounts
Credit inquiries
Public records and collections
Eligibility for a Free Credit Report
There are a few ways you are entitled to a free credit report. First, the Fair and Accurate Credit Transactions Act of 2003 ensures that you are entitled to 1 free credit report from each of the 3 major bureaus annually. You can request all 3 reports at the same time or you can choose to spread them out throughout the year.
This means that if you order a report from Equifax on January 1, you can't get another free annual credit report from Equifax until January 2 of the next year. However, you are still able to request a report from Experian and TransUnion later in the same year.
Second, this act also allows people who have an "adverse action" (from insurance, or employer, or denial of credit, as well as any judgments or credit reports from collection agencies) to be provided a credit report from the bureau that was used in your credit decision detailing the reasoning for this decision. For example, if you apply for a new credit card with Chase and are denied a card based on a TransUnion report that Chase viewed, you are eligible to receive a copy of this TransUnion report.
Next, if you are a victim of identity theft, find evidence of fraud in your file, are a recipient of public welfare assistance, are unemployed and intend to apply for employment within 60 days from the date of your request, or otherwise qualify under state law, you are also eligible to receive free credit reports.
Hot Tip: You must request the free reports within 60 days from the date of the suspected wrongful action.
As part of the settlement from the Equifax data breach in 2017, everyone in the U.S. can get 6 additional free credit reports per year through 2026 by visiting the Equifax website or by calling 866-349-5191.
Finally, due to the COVID-19 pandemic, the 3 major credit bureaus are allowing all Americans to access their credit reports for free every week through April 2022 through AnnualCreditReport.com.
Where To Request a Free Report
So now that you know when you're eligible, how do you go about actually requesting your free credit report?
AnnualCreditReport.com

The best way to request your free credit report is by heading to AnnualCreditReport.com. This is the official site that is authorized by the federal government to get your free credit reports. You can submit your annual credit report request form from AnnualCreditReport.com online, via phone, or by mail.
Any way you choose to request your report, be prepared to confirm your identity. You may need to give information such as:
Your name
Your address (or previous address)
Social Security number
Date of birth
Unique identifying information (like monthly mortgage payment)
Hot Tip: Each credit bureau may ask you for different information because the information each has in your file may come from different sources.
Online
You can request your free annual credit report from AnnualCreditReport.com
You can fill out the online form for 1 to 3 credit bureaus
This is the fastest method since you usually can get your report immediately by ordering it
Phone
Call 877-322-8228
You can request to receive your report for 1 to 3 credit bureaus
You will go through a verification process over the phone
Mail
Download the request form for 1 to 3 credit bureaus
Print and complete the form(s)
Mail the completed form(s) to:

Annual Credit Report Request Service
P.O. Box 105281
Atlanta, GA 30348-5281
Bottom Line: If you use the phone or mail method, your credit report will be mailed to you within 15 days.
If you have a special circumstance, such as requesting a credit report for a minor or you are someone that has special needs, click here to access information regarding special accommodations.
Credit Card Bureaus
Going directly to the 3 credit bureau agency websites is an option as well. While you can get a free credit bureau report directly from both Experian's and Equifax's websites, you'll have to pay for this information with TransUnion.
Experian
Experian offers a service that provides you a free monthly credit report and FICO score once you create an account. You'll be notified when new inquiries, new accounts, fraud alerts, and personal information or public record updates are detected on your Experian credit report. 
Equifax
Equifax now offers monthly Equifax credit reports per year with myEquifax. You need to create an account to access these credit reports. It also offers expanded benefits, like account alerts, at a cost of $4.95 to $9.95 per month.
TransUnion
As we noted earlier, there is no free option to get credit reports directly from TransUnion. It requires you to sign up for a credit monitoring program for $24.95 per month which gives you unlimited access to your TransUnion credit report.
Credit Card Issuers
More and more card issuers are including credit reports (and credit scores) as an included benefit. For example, American Express utilizes TransUnion to provide your credit report as part of its MyCredit Guide.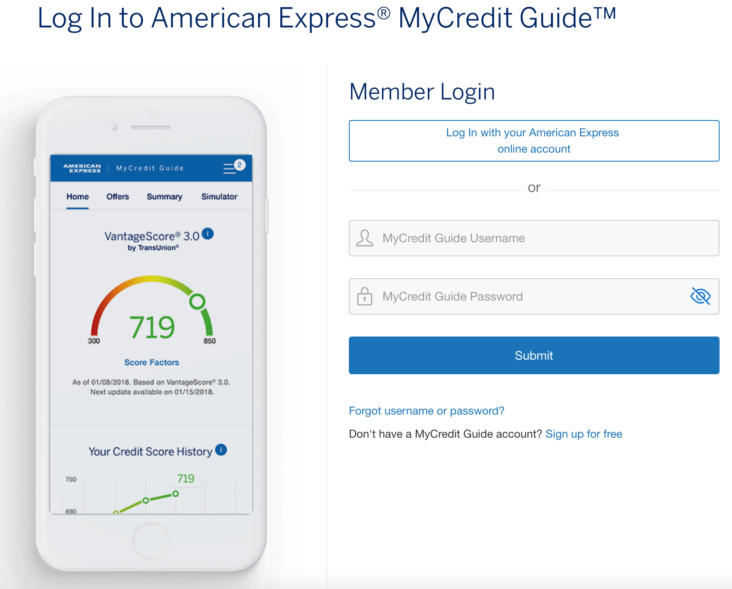 Most banks, like Chase, only provide a free credit score, though, so be sure to check your bank to see if this is something they offer!
Other Companies
Other companies like Bankrate, Credit Karma, Credit Sesame, and WalletHub offer free credit reports if you sign up for an account. Each will differ in terms of how many, which credit bureaus are used, and how often information is updated for your account.
How To Read Your Credit Report
Each credit bureau organizes its reports a bit differently, but all of your reports have the following sections:
Personal Information
In this personal information section, look out for any information you don't recognize, such as different addresses or phone numbers. This could indicate that someone has used your personal information to open fraudulent accounts and sent documents to their own address.
Name (including different variations of your name)

Current and past addresses

Current and past phone numbers

Social Security number

Date of birth

Employment history
Credit Accounts
In your accounts section, there are a couple of things to review for. First, make sure your payment history doesn't show any errors (such as a late payment when you have set up autopay). Next, you'll want to make sure your account limits are correct, as this can affect your credit score (by impacting your credit utilization ratio). Lastly, be sure that you recognize all account details:
Type of account (checking, loan, credit card, etc.)

Status of account (good standing or past due)

Account owner (individual, joint owner, or authorized user)
Credit limits or original installment loan amount
Payment history

Date account was opened
Hard and Soft Credit Inquiries
In this section, you'll see inquiries showing when you apply for new credit or credit limit increases, as well as ones related to things like housing or utility applications. You might also see things you don't recognize, like pre-qualifications for cards you haven't applied for. This is because there are 2 types of credit inquiries:
Hard inquiries, which will affect your credit score

Soft inquiries, which won't affect your credit score
You must give your approval for someone to conduct a hard credit inquiry. Soft credit inquiries can be done by many companies. Either way, both types of inquiries will fall off your report after 2 years.
Public Records and Collections
This is also known as the "negative information section." This section will list accounts that are in serious default, such as those sent to collections, as well as public records such as bankruptcies. You may not have anything in this section, which is great news!
If there is information, you'll want to make sure you recognize everything in this section. If you see incorrect or unfamiliar accounts or if something is being listed after it was supposed to have dropped off (due to time or completed payment), you should dispute the entries to get them removed from your report.
Bottom Line: Negative information generally stays on your credit report for 7 years, with the exception of Chapter 7 bankruptcy, which will show up on your report for 10 years.
How To Dispute Inaccurate Information on Your Credit Report
If there are any inaccuracies listed, there are 2 options to correct the inaccuracies:
Contact the creditor associated with the account — you can find the contact information for each of your creditors on this credit report
Contact each reporting agency that reports the error
Be sure to check out our article How To Fix (or Dispute) Errors and Mistakes on Your Credit Report where we go into this process in more detail.
Why Should You Review Your Credit Reports?
Here are the main reasons you might be interested in looking over your credit report:
Mistakes Happen
Unfortunately, it is not uncommon to find mistakes on your credit report. A Federal Trade Commission study found that 1 in 5 Americans has an error on a credit report.
Large or small, errors can have a major impact on your credit score and are worth taking the time to correct. Usually, this is a matter of sending proof of the error (i.e. showing evidence that payments were sent timely or that accounts were closed) directly to the credit bureau.
See our section above regarding the exact process you'll need to take to dispute errors.
Fraud
Identity theft is a serious problem and data leaks happen all the time. This just means it is more crucial to review your report periodically to ensure that no accounts were opened without your knowledge or consent. If you find fraud, taking immediate steps is key.
Report fraud to the authorities (credit bureaus, Federal Trade Commission (FTC), your bank, companies of accounts you don't recognize, local police)

Consider placing a security freeze on your account
Baseline Knowledge
If you are trying to improve your credit, you'll need to know where you're starting out. Your report can also give you information regarding things that are negatively impacting your credit, such as past-due accounts and accounts in collections. From here, you can develop a plan to tackle those negative items and start your path to improve!
How Often Should You Check Your Credit Report?
You are entitled to receive a free report once a year, but ideally, you would be checking your credit report more frequently. The FTC recommends doing this once a month, if possible.
Stagger Your Free Reports
If you are only interested in checking your report if it's free, we'd recommend staggering your 3 free reports. This means that you can apply for 1 report from each of the 3 bureaus every 4 months.
If you can, take maximum advantage of additional free offerings, such as those due to COVID-19 (free weekly through April 2022) or the Equifax breach (6 additional through 2026), to get more frequent credit reports.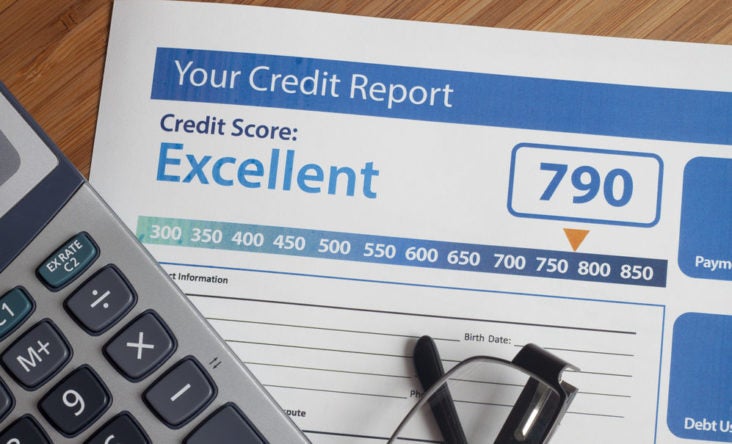 Identity Theft Victim
If you have been the victim of identity theft, you'll want to monitor your credit score more frequently. There are resources provided by the government for you to develop a plan to recover from this crime. Among other things like free credit freezes, the site also includes access to free credit reports, which you should definitely take advantage of to make sure no more fraud occurs.
Upcoming Purchase
If you are planning on making a big purchase within the next year, such as a new home or car, you may also want to know where you stand. In order to get the lowest-cost financing, you'll want to have the highest credit possible.
Checking in on your credit report now gives you time to dispute and correct errors, as well as taking steps to lessen or remove any negative information that might currently be on your report.
Free Alternative Credit Reports
TransUnion, Experian, and Equifax aren't the only credit reporting agencies that track your financial performance. Many other companies track things like rent and utility payments, medical and insurance claims, and more. 
You are also eligible for reports from specialty consumer reporting companies, like ChexSystems. You will need to request the reports individually from each of these companies using the information on the list. Many companies will provide 1 report for free every 12 months, however, be aware that you might be charged a fee for these supplemental reports.
How Can You Get a Free Credit Score?
Federal law does not require credit reporting companies to provide a free credit score. This means that your credit report will not typically include your credit score.
Similar to how each report may be slightly different based on different bureaus, you may also have multiple credit scores based upon who provided the score. This is because each company has a slightly different model for calculating your credit score.
So how do you get your free credit scores? Head over to our article How to View Your Credit Score for Free (for All 3 Credit Bureaus) for more details!
Final Thoughts
Errors and fraud can happen, and being aware of them early is key to keeping your credit healthy. The good news is that you are entitled to get your credit reports for free at least annually with each of the 3 bureaus. You can also choose to sign up for accounts with the credit bureaus or third-party providers to obtain free (or paid) services as well.
Regardless, any way you choose to monitor your credit report, checking it frequently is an important part of making sure you stay on top of your current credit position.