What Is ChexSystems? Everything You Need To Know [2021]
When you apply to open a new checking or savings account at your local bank or credit union, you might not realize that these companies will review something called a ChexSystems report. If you are approved, there is generally no reason you'd even know this was checked. However, if you're denied, you might be told that it was due to information found in your ChexSystems report.
At a high level, ChexSystems is a consumer-reporting agency that gathers information about problems you've had with checking and savings accounts. ChexSystems reports include information on things like bounced checks, outstanding late fees, or fraudulent activity that has occurred with your past accounts.
In this article, we'll help you navigate your ChexSystems report, including how to request and review your report, how to dispute any issues you might find, and how to open checking accounts — even if you have an unfavorable ChexSystems report.
What Is ChexSystems?
ChexSystems is a national consumer-reporting agency that keeps track of people with derogatory marks on their checking and savings accounts, including late fees, bounced checks, and fraudulent activity.
When you apply for a new account, the bank or credit union will likely review your ChexSystems report. This process is similar to pulling your credit report when you apply for a new credit card. Basically, it helps the bank or credit union decide how risky of a customer you are.
Banks and credit unions share your past financial information with ChexSystems — including reasons why your past accounts were closed. Using this information, the agency compiles your consumer history from all banks/credit unions and gives you a risk score and corresponding report for banks to use as they decide whether or not they want to grant you a new account.
How Does ChexSystems Work?
As we've noted, banks and credit unions will review your ChexSystems score and report when applying for a new account, but what are each of these?
Risk Score
ChexSystems Consumer Scores range from 100 to 899. The lower your score, the riskier of a customer you are considered. The bank uses this score to determine the likelihood that you would have your account "closed for cause" within 1 year.
Your risk score is developed using the information found in your report and varies by bank.
Report
The report, aka the "Consumer Disclosure," shows items in detail. It will start with identifying information like your name, Social Security number, and past addresses, and includes applications for other bank accounts and customer-initiated security freezes (see more detail on this below!).
In terms of negative information, per ChexSystems, here are some of the items that might appear on your report that may have lead to your account being "closed for cause":
Falsifying information on your bank account
Nonpayment of insufficient funds or overdraft fees
Fraudulent activity
Violation of banking rules and regulations
Account closures due to insufficient funds or failure to pay fees
Multiple overdrafts reported in a short period of time
Bounced checks
Bottom Line: The more you can avoid making negative bank account mistakes, the easier it is to improve your score and report with ChexSystems.
Common Banks That Use ChexSystems
More than 80% of banks and credit unions use consumer reports from agencies such as ChexSystems to help them decide whether to approve applicants for new checking and savings accounts, according to the National Consumer Law Center.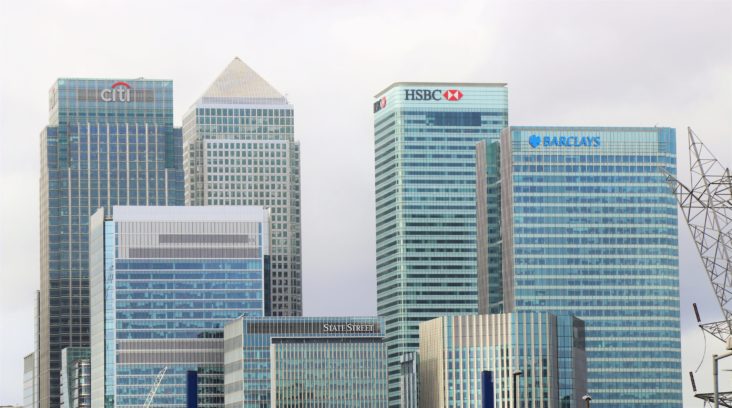 This includes banks such as:
National banks and federal branches of foreign banks

JP Morgan Chase & Co.
Bank of America Corp.
Citi Group Inc.
U.S. Bancorp

Savings associations or federally chartered savings banks
Federal credit unions
State-chartered banks
Federal Reserve System member banks
These include some of the largest banks in the U.S., so unfortunately this means that it's really difficult to outrun a bad ChexSystems score/report. The good news is that a large percentage of banks still require a branch manager to decide whether to approve or deny your request, according to the National Consumer Law Center.
Bottom Line: It's not an automatic disqualification to open a new bank account if you have negative items on your ChexSystems report because your application will likely be reviewed by someone who can look at the details of your past financial history.
How Your ChexSystems Report Relates To Your Credit Score
Your ChexSystems report doesn't directly impact your credit score, however, these can often go hand in hand. If you have a lower ChexSystems score, it may be a sign that you've had financial difficulties in the past that may also have an impact on your credit history and vice versa.
The exception to this is if you have a negative balance on your checking account which has been sent to a debt collection agency. This agency may choose to report the collection account to the national credit bureaus, which can hurt your credit score.
While monitoring your credit score won't help you get approved for a bank account, it will help you know where you stand overall and what you can do to improve your credit history and overall financial health.
How To Request a Free ChexSystems Score and Report
Similar to your credit report, the Fair Credit Reporting Act also requires ChexSystems to provide you with 1 free copy of your checking account report each year. In addition, if you've been denied a checking account, the bank or credit union will provide you an "adverse action" notice that will include the company they used to run your report — generally ChexSystems. You are entitled to review this report for free as well.
You can request your ChexSystems report in a few ways, and once requested, you'll generally receive the report by mail within 5 business days.
Online
Submit your online Consumer Request for Disclosure.
Phone
Customer service representatives are available at 800-428-9623 Monday to Friday between 8 a.m. and 7 p.m. CST to help request your report.
Mail
Download a form, complete it, and send it to:
ChexSystems Inc.
Attn: Consumer Relations
7805 Hudson Rd., Ste. 100
Woodbury, MN 55125
Fax
Download a form, complete it, and fax it to 602-659-2197.
Bottom Line: Remember — if there isn't much on your report, that's a good thing! Unlike credit reports, ChexSystems only includes negative account information.
How To Review Your ChexSystems Report
As we've noted above, you can either get your ChexSystems report by requesting it annually or because you received an "adverse action" notice from the bank or credit union that denied your account request.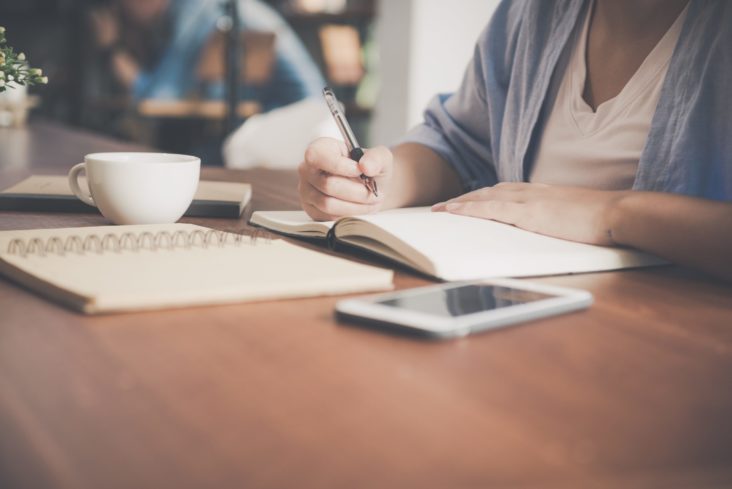 Once you receive your report in the mail, you should check it for negative items. Depending on what you find, there may be some opportunities to clean up your ChexSystems report:
Pay It — If there's a balance you didn't know was outstanding or are now in a position to pay, you can pay it directly to the creditor.
Negotiate Terms — You might be able to work with the creditor to negotiate terms that allow you to pay less than the full amount.
Dispute Items — If you find anything that's inaccurate on your report, you can dispute it with the bank and ChexSystems, which we'll discuss in more detail below.
Regardless, reviewing your report can help you understand where you're starting from and help you be more financially responsible in the future.
Why You Might Want To Request a ChexSystems Freeze
While you are reviewing your ChexSystems report, you might come across multiple items that appear to be fraudulent or that you are not familiar with. This might mean that you have been a victim of identity theft.
If this happens, you should consider placing a freeze on your ChexSystems account. This freeze helps to ensure that no new financial accounts are opened in your name without your authorization while the freeze is in place.
When you request a freeze, you will receive a personal identification number (or PIN) that you will need to lift your freeze. Make sure to keep this handy!
To request a freeze, you have a few options:
Online
Go to the ChexSystems website and follow the instructions.
Phone
Customer service representatives are available to process your ChexSystems freeze between 5 a.m. and 11:30 p.m. CST, 7 days a week at 800-887-7652.
Mail
Chex Systems, Inc.
Attn: Security Freeze Department
7805 Hudson Road, Suite 100
Woodbury, MN 55125
Fax
Fax your request to 414-341-7445.
How To Lift a Freeze
Should you wish to temporarily lift or permanently remove your security freeze, you may submit your security freeze lift request online or via phone, mail, or fax using the same information listed above.
How To Submit a ChexSystems Dispute Form
If you've been denied a checking account because of inaccurate information in your ChexSystems report, you should file disputes with both the bank that provided the inaccurate information and ChexSystems. Both will investigate your claim and correct any inaccuracies. Investigations are usually completed within 30 days and you will receive notification of the results by mail.
Dispute correspondence must include:
Full name
Social Security number
Current and mailing address
Consumer ID number, if available
Identify the information being disputed and provide the specific nature of your dispute
Copy of any supporting documentation (don't include originals!)
In order to file a dispute with ChexSystems, you can use the contact information provided in your "adverse action" notice or contact ChexSystems directly at 1 of the following:
Online
Go to the Chex Systems website, create an online account, and submit a dispute form.
Mail
Download the Request for Investigation form, complete it, and mail it to:
ChexSystems, Inc.
Attn: Consumer Relations
7805 Hudson Rd., Ste. 100
Woodbury, MN 55125
Fax
Download the Request for Investigation form, complete it, and fax it to 602-659-2197.
Hot Tip: Learn how to fix (or dispute) errors and mistakes on your credit report in our helpful guide.
How Long Do You Stay on Chex Systems?
If you don't make any payments or take any other action, the negative information on your ChexSystems reports will stay on your record for 5 years. Keep in mind that each financial institution has its own rules about how much time must pass after a negative incident before you can open a new bank account, so this doesn't necessarily mean you won't be able to open a checking account for 5 years.
You also have the option to pay off your debts as quickly as possible. In some cases, you can even negotiate with the bank or credit union to settle for less than you owe.
Once the debt is satisfied or negotiated, you can request that the bank, credit union, or collection agency update or remove the negative item from your ChexSystems report. You can request proof of payment and send it directly to ChexSystems to have your record updated as well.
What If I Was Denied an Account Based on ChexSystems?
If you've been denied a checking account due to information found in your ChexSystems report, you have a few options beyond just waiting 5 years for your negative items to drop off your report or paying off your debts.
1. Banks That Don't Use ChexSystems
You can apply for a checking account at other banks or credit unions that may have different requirements or don't use ChexSystems. Some of the most popular options include:
2. Second-Chance Checking Accounts
If you've been turned down for a standard checking account, a good option may be to apply for a second-chance checking account.
Some popular accounts include:
Unfortunately, these second-chance accounts usually come with higher fees and lack some of the features of standard checking accounts, like overdraft protection or debit cards. On the positive side, they can allow you to start building a better checking history.
Hot Tip: If you can avoid negative balances or fees, many second-chance checking accounts let you upgrade to a regular checking account within 6 months to a year.
3. Prepaid Debit Cards
Prepaid cards can work as another alternative to a checking account. You can use a prepaid card at most retailers, cash checks, and make cash deposits to refill your card's balance.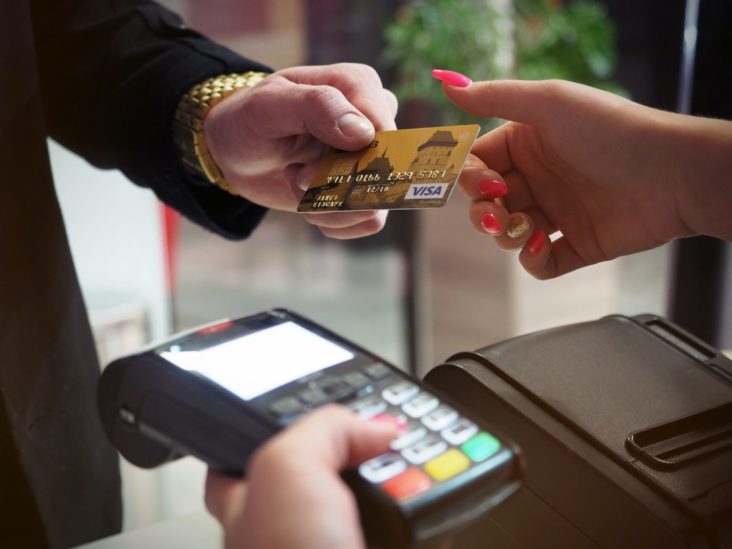 Like second-chance checking accounts, prepaid cards are likely to come with monthly fees, but some banks will waive fees if you have recurring direct deposits made to the account. Unfortunately, these accounts may also lack convenient features like online banking.
Final Thoughts
Getting denied a bank account based on your ChexSystems report can be frustrating. Start by reviewing your ChexSystems report on a regular basis to see if you can do anything to improve your chances of getting approved — including paying off any outstanding balances and reviewing for inaccurate information.
If you still can't get approved, try applying at a bank that doesn't rely on ChexSystems, or choose another option — like a second-chance bank account or a prepaid debit card. Be sure to use it responsibly to avoid any other negative items that could hurt your chances of getting a bank account in the future.