What It Means To Freeze Your Credit [and When It's a Good Idea]
Between all of the recent data breaches in the news and the ever-present threat of identify theft, it is very likely that many people have had some personal information stolen, including Social Security numbers and other financial data.
If your information has been stolen and then used to open accounts in your name, it can seem like you're the one that is suffering the consequences even though you didn't commit a crime. Getting your name cleared after this happens can take a lot of time, effort, and even money.
If you're looking to recover from (or avoid) this unfortunate situation, we'll help you understand what a credit freeze is and how it can be a great tool to utilize to help stop future damage to your credit.
What Is a Credit Freeze?
A credit freeze, or security freeze, blocks companies from making new inquiries to access your credit report. Your credit report contains information about your payment history that creditors and lenders use to make decisions about whether to grant you access to credit.
The 3 major credit bureaus that provide credit reports are Equifax, Experian, and TransUnion. You are entitled to at least 1 free copy of your credit report every 12 months from each of these companies.
There are also 40 other credit reporting agencies in the U.S. that banks, employers, landlords, and other consumer-facing businesses also use to gather information about you. Some of these agencies include ChexSystems, Innovis, CoreLogic, and Clarity Services.
Hot Tip: You can obtain your free credit reports for the 3 major bureaus by visiting AnnualCreditReport.com. You are also entitled to a free credit report from the smaller companies, but you will have to request it directly from the agency.
When you freeze your credit report, creditors and lenders can't pull your credit report or credit score. Since a credit check is a requirement for most lenders or creditors, applications for credit would almost certainly be denied. A credit freeze makes it much harder for potential thieves to open fraudulent accounts in your name.
You are able to freeze your credit report at all 3 major credit bureaus, as well as the smaller agencies, but each must be requested individually. We'll give detailed instructions on how to freeze your report with each of the credit bureaus below.
A credit freeze lasts indefinitely without needing to be renewed. A few states have rules that limit a credit freeze to 7 years, so it is worth it to check into your specific state's laws.
The Cost To Freeze Your Credit Report
As of September 2018, federal law requires credit bureaus, large and small, to allow you to place or lift a credit freeze for free. Typically you would freeze your credit at each of the 3 major credit bureaus.
Credit freezes can also be requested at smaller credit bureaus. It is still free to freeze and unfreeze your credit report at the smaller companies.
Before the law went into effect, each credit bureau was able to charge $10 to $15 to freeze or unfreeze your credit report — this used to mean up to $45+ each time you wanted to freeze or unfreeze your credit! We're definitely glad that this law was put in place in order to provide more opportunities for consumers to protect their credit.
Who Can Access My Frozen Credit Reports?
Although freezing your credit will make your report and score mostly unavailable to access, be aware that a few entities are still able to check your credit during a freeze:
You can still access your own records, including getting your free annual credit report
Companies that you have an existing relationship with
Certain governmental agencies for purposes of calculating taxes and child support
Credit monitoring services you've subscribed to
Debt collectors who are working on behalf of a previous creditor
Marketers for the purpose of sending you offers
What Freezing Your Credit Report Won't Do
When you freeze your credit, it doesn't prevent you from continuing to use the lines of credit you already have available to you. For example, you can continue to make purchases on your existing credit card and make payments on your mortgage.
In addition, freezing your credit won't affect your credit score. Any time an inquiry is made, it will simply be blocked and won't count as a "hard" or "soft" inquiry.
Unfortunately, freezing your credit report doesn't protect you from all types of fraud, like tax or insurance fraud. Thieves may also be able to access your existing accounts and use this information to take them over.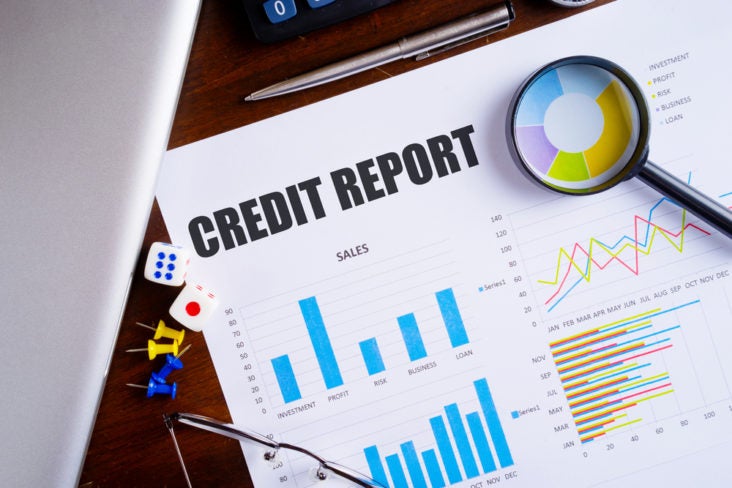 When Is Freezing Your Credit Report a Good Idea?
Freezing your credit report prevents the opening of new accounts and the use of your personal data, so if you know (or suspect) your information has been compromised, it might be a good idea to preemptively freeze your credit.
A credit freeze can also protect you from further damage and prevent new fraud from happening if you've already been an identity theft victim.
A credit freeze might be a good idea if:
You've been a victim of identity theft
If you've been notified that your personal or financial information was compromised in a data breach
Your credit card number has been stolen
Your mail has been tampered with or stolen
You want to protect yourself from identity theft
In addition to the items listed above, you should only freeze your credit if you don't foresee having any major financing needs in the immediate future — typically these include applying for a mortgage, car loan, or other lines of credit.
Hot Tip: Freezing your credit doesn't keep you completely safe from fraud as someone may still be able to change your password, email, and other account information, making it difficult for you to take back possession of this account. 
It can take some time and effort to freeze and unfreeze your credit, so only do this when you suspect that your account has been compromised. For example, each time you want to apply for a credit card loan, or even a job, you will have to contact each of the 3 credit bureaus to lift your freeze and wait for a period of time (usually 1 hour, but up to 3 days) for this to happen.
What Are the Downsides To Freezing Credit?
There are some negatives to making the decision to freeze your credit. Primarily, it can be inconvenient to remember to lift the freeze when you want to apply for credit. That inconvenience pales in comparison to having to deal with the aftereffects of fraud or identity theft, though!
Here are some other reasons you might decide not to use a credit freeze:
You're planning to buy a home or rent a new place. One of the first things lenders and landlords do when you apply for a mortgage is to check your credit. If you haven't lifted your credit freeze, this process could be delayed.
You are applying for a new job or promotion. Your employer may choose to run a background check on you. You can give consent for your employer to access your credit, however, it may delay the process.
You don't have emergency savings. You may need a credit card quickly to cover an unexpected expense, so having a credit freeze in place could put you in a bind.
If a credit freeze gives you a false sense of security, you might stop monitoring your monthly statements or credit scores. Fraudulent charges can still appear on an existing credit account, or health care or tax refund scams can happen involving your Social Security number.
In some cases, insurers can't access your frozen file and might not give you the discount that you are entitled to. Your insurance rate could increase as a result if your state uses credit information to set rates.
Credit Freeze Alternatives
A credit freeze isn't the only option when it comes to protecting and monitoring your credit. There are a few other options that don't require as much effort to put into place but also don't offer as many protections.
Fraud Alert
A fraud alert (also called a credit alert) is another security measure that can help you prevent identity theft, but it's not as strong as a credit freeze. To place a fraud alert, consumers need only contact 1 of the 3 credit bureaus, which in turn will notify the other 2 bureaus.
When you have a fraud alert tied to your credit, companies must take additional steps to verify your identity before accessing your credit report. This typically involves checking with you (calling you on the phone, for instance) before opening new accounts.
In addition, the new law we mentioned earlier extends the duration of a fraud alert from 90 days to 1 year. You can also renew it for another year once it expires. If you've been a victim of identity theft, you are entitled to a longer fraud alert lasting 7 years.
Credit Lock
Credit bureaus have come out with their own subscription features that are branded as having "lock/unlock" features. This credit lock is similar to a credit freeze, but it can be applied or removed almost instantly either online or through a mobile app offered by the credit bureaus.
This subscription shouldn't be confused with a credit freeze, though, since signing up for this service may actually provide you with less legal protection than you'd receive through a regular credit freeze.
Unlike a credit freeze, you may also be required to pay a monthly fee to use the service. Exact fees for these services vary by each credit bureau.
How To Freeze Your Credit Report
You can request your credit freeze through 3 avenues — online, by phone, or by mail. No matter which method you choose, you will be required to have certain information on hand.
Important items to compile before you proceed:
Your full name including your middle initial and suffix (e.g. Jr., II, etc.)
Current address and previous addresses for the past 2 years
Date of birth
Social Security number
Proof of identity (e.g. a photocopy of your valid driver's license, passport, state ID, military ID, or birth certificate)
Proof of address (e.g. a copy of a utility bill or a pay stub)
Hot Tip: If your request is made via mail, it is important to send copies (not originals) because the credit bureau most likely won't return your documents.
Once you have compiled all your information, you can then proceed with your preferred method of contact.
Unfortunately, you must freeze your credit report at each credit bureau individually since there's no way to freeze all 3 credit reports at once. We will provide contact information for the major bureaus in the next section, but here are some of the pros and cons of each method.
Online
The fastest way to freeze your credit report is online via the credit bureaus' websites. To complete the freeze, you'll first have to create an account with each of the credit bureaus.
Creating an account typically requires you to provide your name, address, all or a portion of your Social Security number, date of birth, and identity verification information. You will also credit a personal identification number (or PIN) that is necessary to lift your credit report freeze in the future.
While it is the quickest method, there is a major downside as well. Since you are filling out this request directly with the bureau, you will have to create multiple accounts — repeating the same information between sites.
By Phone
Alternatively, you can call to freeze your credit report. You might go this route if you don't want to provide your information over the internet, or if you'd prefer not to create accounts with the credit bureaus. It is also faster than waiting for your mailed request to be processed.
Hot Tip: Note that credit bureaus may experience high call volumes and web traffic after major data breaches and other widespread identity attacks. You may experience long phone wait times during these times.
If you request your credit freeze over the phone, you will get mailed a PIN to use when you want to unfreeze your account.
By Mail
You can mail your request via certified mail with the return receipt requested to each of the credit bureaus. The benefit of this method is that you might be able to fill out 1 request and make copies to send to each bureau.
This is the slowest method, so you may need to factor in the extra processing time. If you mail in a request, you will get mailed back a PIN to use when you want to unfreeze your account.
Credit Bureau Contact Information
Here is the credit bureau contact information you should use to submit your security freeze application and documentation. You can use the linked forms or use a standard form that you create and send to all 3 credit agencies.
Equifax Contact Information
Online link to start the credit freeze process.
Phone: 888-298-0045 (Available Monday to Friday 9 a.m. to 9 p.m. EST, Saturday to Sunday 9 a.m. to 6 p.m. EST)
Mail the credit freeze form to:
Equifax Information Services LLC
P.O. Box 105788
Atlanta, GA 30348-5788
Experian Contact Information
Online link to start the credit freeze process.
Phone: 888-397-3742
There is no standard form, but Experian recommends including:
Your full name including middle initial (and generation)
Social Security number
Complete addresses for the past 2 years
Date of birth
1 copy of a government-issued identification card, such as a driver's license, state ID card, etc.
1 copy of a utility bill, bank or insurance statement, etc.
Mail this written request and other information to:
Experian Security Freeze
P.O. Box 9554
Allen, TX 75013
TransUnion Contact Information
Online link to start the credit freeze process.
Phone: 888-909-8872
Mail a standard template to:
TransUnion LLC
P.O. Box 2000
Chester, PA 19022-2000
Alternative Credit Bureaus
Sometimes companies rely on these alternative credit reporting agencies in addition to the big 3 credit bureaus to see things that aren't reported to the regular credit bureaus. These include things like rent or utility payments, information about bank account openings and closings, and records of any bounced checks.
As it would be incredibly time-consuming to request a credit freeze (and later, unfreeze) with each of the companies, we don't usually recommend this unless you've experienced an issue with reports from any of these agencies in the past.
Freezing a Dependent's Credit Report
Credit bureaus have no way of verifying that a Social Security number actually belongs to the person using it. This, coupled with the fact that parents rarely have reason to check whether a credit record exists for their child, means that crimes using your dependent's credit can go undetected for years.
The new federal law we referenced above also applies to parents wanting to freeze the credit of their children who are under 16 (anyone older than 16 may request freezes themselves). In addition, guardians, conservators, and those with a valid power of attorney can get a free freeze for their dependents. All of this can still be done for free.
You will follow the same steps we've noted above, making sure that you contact each of the 3 credit bureaus. You must make the request to freeze credit for your dependents by mail.
In addition to the items noted above, you must also prove that you have the authority to make the request. This includes sending one of the following for yourself:
Birth certificate
A court order
Power of attorney
Foster care documentation
You must also send proof of your own identity by including one of the following:
A copy of your driver's license or other government-issued ID
Your Social Security number
Your birth certificate
If a credit file doesn't exist for your child, the credit bureau will create one and then freeze it. Make sure that you keep the PIN assigned to your child so that they are able to unfreeze their credit later on down the road when they are ready to apply for a credit card, car loan, or student loan.
What Happens Next?
After the credit bureau receives your request, it will respond with confirmation that your credit report has been frozen. If you didn't set a PIN during your account setup online, you will also receive a PIN or password to use whenever you need to temporarily unfreeze or permanently remove the freeze from your credit report.
According to the Federal Trade Commission (FTC), "whether consumers ask for a freeze online or by phone, the credit bureau must put the freeze in place within 1 business day. If consumers make these requests by mail, the agency must place or lift the freeze within 3 business days."
Hot Tip: The FTC has a great resource for those who have been a victim of identity theft at IdentityTheft.gov.
Reporting Problems With Your Credit Freeze
If you have requested a credit freeze and have not received the appropriate follow-up, first try to contact the credit bureaus again.
If you cannot resolve your issue directly, you can also contact the Consumer Financial Protection Bureau (CFPB). The CFPB is a U.S. government agency that makes sure banks, lenders, and other financial companies treat you fairly.
You can start your complaint online or by calling 855-411-2372.
Lifting and Unfreezing Your Credit Report
A credit freeze stays in place until you ask for it to be lifted. Without access to your credit report, you may run into problems when you apply for a loan, new apartment, or job.
Since you can't predict which of your credit report a business might check, you should contact all 3 bureaus to unfreeze your credit with all. When it comes to managing your credit freeze with these bureaus with a PIN, here are important items to remember:
You don't need your PIN to manage your credit freeze online with Equifax, Experian, and/or TransUnion as you will have already confirmed your identity by logging in to your account.
You do need your PIN to manage your credit freeze by phone or mail.
Hot Tip: If you've lost or misplaced your PIN, you may need to answer some challenge questions or request a replacement PIN to confirm your identity. It is important to keep your PIN in a safe place to avoid delays in unfreezing your credit.
When It Makes Sense To Unfreeze
Here are some common reasons to consider unfreezing your credit:
When you want to apply for a credit card, mortgage, or loan, you'll need to lift your freeze so that the lender can pull your credit report. The failed application won't hurt your credit since there was no hard inquiry on your credit; your account simply couldn't be accessed.
You plan on moving soon and whether you're renting or buying, you'll likely go through a credit check. Utility companies might also check your credit when you're establishing new services or require you to pay a large deposit.
If you're job hunting or up for promotion, you may be required to go through an employment credit check.
How Long It Takes To Lift a Credit Freeze
You can either temporarily leave your freeze for a specific amount of time, known as thawing, or you can permanently lift the credit freeze. If you choose to permanently lift your freeze, you will need to go through the entire process again if you want to put another freeze in place.
The quickest and easiest way to unfreeze your credit is online or via phone with each of the 3 credit bureaus. According to the FTC, "when consumers request to lift the freeze by phone or online, the credit bureaus must take that action within 1 hour."
You can also unfreeze by mail, but it may take up to 3 business days for the freeze to be lifted.
Bottom Line: If you want to freeze your credit again after any applications have processed, make sure you leave enough time for your credit reports to be pulled.
How To See If You're Credit Is Frozen
You might have frozen your credit for yourself or your child, but now you can't remember if you ever unfroze it. Or maybe you've been denied a credit card or loan as a result of non-existent credit history, but you know that you have many years of history. Well, that just means that your credit might still be frozen!
Here are some quick ways to check if your credit is still frozen:
Equifax
If you have an Equifax account online, you can check via logging in at myEquifax.com. There is a tile on the upper right of the dashboard that indicates your freeze status.
You can also call 888-298-0045 and follow the prompts to verify your identity. You will be given the option to unfreeze your credit if your account is frozen, or to freeze if the account is not frozen.
Experian
Similarly, you can check on Experian's website via their "Security Freeze Center" page. When you select "retrieve my personal identification number (PIN)," if there is a PIN available, it will be provided. If there is no PIN available, then that means there is no credit freeze in place.
You can also call 888-397-3742 and follow the prompts to verify your identity. You will be given the option to unfreeze your credit if your account is frozen, or to freeze if the account is not frozen.
TransUnion
Lastly, the TransUnion website is the fastest way to check if you have a credit freeze in place with this bureau. There is a tile on the top of the page that indicates your freeze status.
You can also call 833-395-6933 and follow the prompts to verify your identity. You will be given the option to unfreeze your credit if your account is frozen, or to freeze if the account is not frozen.
Final Thoughts
If you've been a victim of identity theft, you know just how hard it can be to rebound. A credit freeze can be useful in preventing more accounts from being opened in your name and damaging your credit further.
Now that these credit freezes are free and quick to put in place, we hope you taken advantage of this tool if you need to use it. When you need to apply for a loan, job, or other lines of credit, you can easily unfreeze your credit as needed.