The Best Ways To Monitor Your Credit Score & Credit Report
Making large purchases such as a vehicle or a home will often require you to borrow money. But before a lender or creditor will provide you a loan or credit, they typically want to know just how much risk they're taking on with you as a borrower. Prior to moving forward with approving you, they will usually review your credit report and credit score.
Having a good credit score can be beneficial in many ways. For instance, it will often open the door to lower interest rates on loans and credit cards that in turn equate to lower payments. A high credit score can also mean that you will look good in the eyes of other entities that review credit files, such as insurance companies, landlords and property managers, utility companies, cell phone providers, and even potential employers.
To make sure your credit report and credit score are accurate, it's a good idea to review this data on a regular basis. Doing so can also help you to spot any errors or missing information in your file.
How Often Should You Review Your Credit Report?
Many financial experts recommend that you review your credit report at least once per year. However, doing so more often can be beneficial, particularly since identity theft is on the rise.
Regularly checking this information can also help you spot any possible errors in your credit file, so monitoring your credit report regularly (monthly, for instance) can help you catch any unusual activity early.
When reviewing your credit information, it's important to verify personal details such as your name, address, and Social Security number. In addition, be sure to note whether all of your current and past loans are listed and that loans you have paid off are reported as such.
Hot Tip: All consumers are entitled to at least 1 free credit report every year from each of the 3 big credit bureaus: Equifax, Experian, and TransUnion. You can access your free credit report from all 3 bureaus by going to AnnualCreditReport.com.
You can also call or order your credit report via U.S. mail. Call toll-free 877-322-8228 or complete the Annual Credit Report Request Form and mail it to:
Annual Credit Report Request Service
P.O. Box 105281
Atlanta, GA 30348-5281
You can access your credit report and score free of charge from some other websites, too, such as Credit Karma, Credit Sesame, and Chase Credit Journey.
These websites will offer you additional information and recommendations on topics such as ways to improve your credit score and how to keep your personal and financial information safe.
Going directly to each of the 3 credit bureaus is yet another way to get your individual credit reports. However, the credit reporting companies will likely charge you for a copy of your report.
You can contact the credit bureaus through their respective websites or by phone: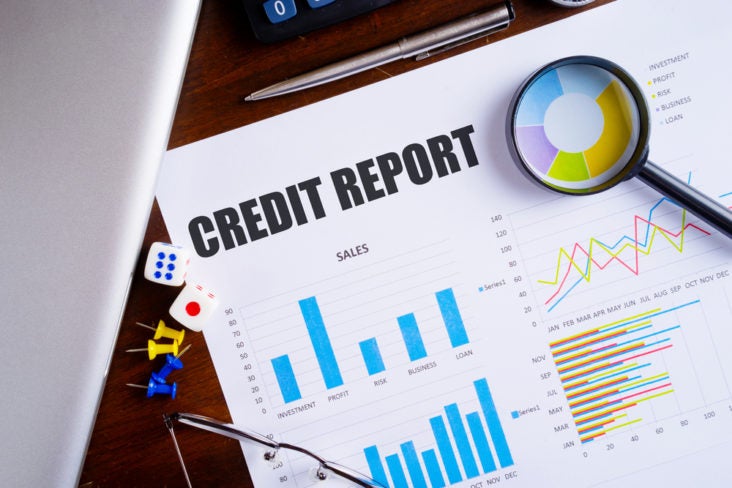 Once you have accessed your credit report(s), be sure to read through all of the information thoroughly, checking for any missing and/or inaccurate information.
CNBC estimates that 1 in 3 consumers has errors on their credit report, so finding inaccuracies is not uncommon. But incorrect information can have a negative impact on your ability to borrow and obtain credit.
With that in mind, if you do find any information that needs to be corrected, it is important that you take the necessary steps to fix it sooner rather than later.
How To Fix Errors in Your Credit File
To make sure that inaccurate or missing information on your credit report is corrected quickly, you should contact both the credit bureau that is showing (or missing) the information and the organization that initially provided that information.
According to the Fair Credit Reporting Act, both of these organizations have a responsibility to correct any inaccurate and/or incomplete information that is in a consumer's credit report.
Contact Your Reporting Agency
It's best to contact these entities in writing through a dispute letter. The United States Federal Trade Commission offers a sample dispute letter template on its website that can help ensure you include all the necessary information.
In your letter, be sure to identify each incorrect or incomplete item and explain why. Also, request that the information is corrected or deleted from your file.
Hot Tip: It's helpful to include a copy of your credit report with your dispute letter with the inaccurate information highlighted. That makes it easier for the recipient to quickly access the details you are referring to.
The credit bureaus are typically required to investigate your dispute within 30 days. With that in mind, we recommend sending your dispute letter and any accompanying information via certified mail (with a return receipt requested).
This will help you know when the information arrived, but be sure to keep copies of your letter and all enclosures for your personal file too.
Contact Your Creditor
In addition to contacting the credit bureau and the reporting entity, you should also write to the specific lender or creditor whose information you are disputing.
For example, if an unauthorized charge shows up on your credit card statement, you should contact the credit card issuer. Again, be sure to send copies of any supporting information with your dispute letter.
Check Your Report Again
When disputing information on your credit report, you'll be entitled to another free credit report from the credit bureau once your dispute has been registered. This is the case even if you've already received your free annual credit report from the 3 bureaus within the last 12 months.
When you receive this new report, verify whether or not the disputed information has been resolved.
If you do not see that the information has been updated, be sure to follow up with the creditor(s) and the credit bureau(s) again. Keep in mind that the entire process of investigating and updating your information can take between 30 to 90 days.
How To Keep Your Credit Information Safe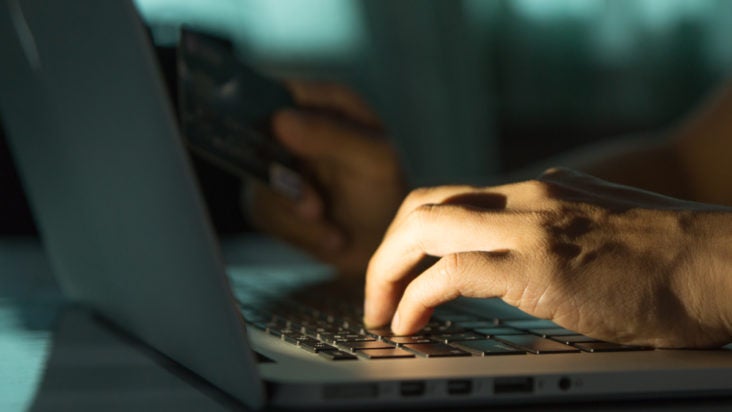 If your information has been compromised by an identity thief, you may start to receive collection notices on loans you didn't apply for, or calls from creditors demanding payment on debts you don't owe.
Some victims of identity theft can end up spending years unwinding their severely damaged credit report and/or trying to recoup lost funds from a compromised bank account. In other cases, a victim may even face the risk of going to jail for a crime they didn't commit.
While there is no way to completely eliminate the risk of identity theft, there are some ways to reduce your odds of becoming a victim.
Protect Your Data
First, minimizing your exposure is one of the best ways you can protect yourself from identity thieves. With so much information being transferred back and forth online, it's essential to use caution with even the most basic details.
You should also practice caution if you receive an email that requests personal or sensitive information. Before providing any personal or financial details, you need to ensure that the source is reputable and authentic.
One of the best ways to determine this is to find their contact information elsewhere (e.g., on the company website) and call them back directly instead of answering through the email you received.
If you make purchases online, allocating just 1 credit card with a low spending limit can help mitigate any damages if your card's information is stolen.
It's also important to protect yourself from identity theft in other ways too, such as:
Properly storing passwords (and changing them regularly)
Not sharing too much information via social media
Properly storing documents
Freezing your credit
Using security software on your computer (and keeping it up to date)
Not carrying any unnecessary personal information with you when you go out (e.g., passports, social security cards, etc.)
Not leaving personal items unsecured in a vehicle or other area where they could be stolen
Monitor Your Accounts
You should also monitor your credit card accounts on a regular basis, checking for any inappropriate activity and purchases that you didn't make. If anything suspicious comes up, report it immediately to your credit card issuer so they can cancel the card.
It's smart to monitor your other financial accounts on a regular basis, too. This includes regularly checking your credit score and report for any changes or transactions that you did not initiate.
Hot Tip: If you find that someone has been using your personal and financial information to make purchases, file taxes, or open accounts in your name, it is essential to act on it immediately.
Depending on what information has been stolen, you may need to take different steps to make corrections:
For bank account details, contact your bank immediately to close your current account and open a new one.

If you have any automatic payments set up through the account, be sure to update these with your new bank account information.

If your credit or debit card number has gotten into the wrong hands, contact your bank or card company to cancel the credit card and request a new one.
Bottom Line: Once you've rectified the situation, be sure to get an updated copy of your credit report and ensure your information is back on track. If not, go through the steps again for removing any inaccurate data.
Going forward, you may also want to consider using a credit monitoring service that regularly tracks any changes in your credit file from all 3 of the major credit bureaus.
Final Thoughts
Because your credit score can impact nearly all aspects of your financial life, it's essential to monitor your score and credit report regularly. You'll be in a much better position to catch any unauthorized transactions, as well as ensure all the details in your file are correct.
By spending just a short amount of time monitoring your credit information, you could end up saving yourself significant time and money keeping your information safe and accurate!