23 Valuable Benefits of the Citi Premier Card [For Travelers]
Perhaps you've been thinking of applying for a travel rewards credit card but you're not quite ready to pay the higher annual fee that can come with premium travel rewards cards.
Although premium travel rewards cards offer a lot of luxury travel perks and other benefits that can negate all or most of the annual fee, there's still that large fee that has to be paid every year.
If you're a frequent traveler and want an alternative to a premium travel rewards card, you might consider the Citi Premier℠ card. If most of your spending is on travel, gas, entertainment, and dining, you're going to find elevated earnings that will make it easy to accumulate rewards quickly. Your points will also be easy to redeem with several flexible options, including travel.
That's not the end of the benefits that come with the Citi Premier card; however, as there are so many other reasons to consider the card, so here's a long list of all the benefits of the Citi Premier card.
Lots of Ways to Earn ThankYou Rewards Points
The Citi Premier card is perfect for the traveler as bonus earning categories include common travel purchases.  Rewards are also valuable as they are earned in the form of ThankYou Points, which have several flexible redemption options.
1. A Generous Welcome Bonus
Earn a welcome bonus worth hundreds of dollars after meeting minimum spending requirements within the first 3 months after card approval.
Credit Card
Benefits & Info
Citi Premier® Card


Learn More

(at our partner's secure site)

Earn 80,000 bonus ThankYou® Points after you spend $4,000 in purchases within the first 3 months of account opening
Earn 3 Points per $1 spent at Restaurants and Supermarkets
Earn 3 Points per $1 spent at Gas Stations, Air Travel and Hotels
Earn 1 Point per $1 spent on all other purchases
Annual Hotel Savings Benefit
80,000 Points are redeemable for $800 in gift cards when redeemed at thankyou.com
No expiration and no limit to the amount of points you can earn with this card
Good to Excellent Credit Recommended (670-850)
No Foreign Transaction Fees on purchases
Annual Fee: $95
2. Earn on Travel Purchases
Points will add up quickly as you earn 3 ThankYou Points per dollar spent on airfare and hotels.
3. Earn When Dining Out
Whether it's a late-night hamburger, a high-end dining experience, or lunch at an outdoor café, you'll be earning 3 points for every dollar you spend on dining.
4. Earn on Gas
Do a lot of commuting? Use your Citi Premier card at gas stations and earn 3 points per dollar spent.
5. Earn on Supermarket purchases
If you're like most people, supermarket purchases make up a significant amount of your yearly expenses. So put those purchases on your Citi Premier card and earn 3 points per dollar spent.
6. Earn on Every Purchase
Every purchase you make with your Citi Premier card earns at least 1 ThankYou Point per dollar spent.
7. No Limit on the Number of ThankYou Points You Can Earn
Unlike some travel rewards cards that limit the amount of spending that earns elevated rewards in bonus categories, the Citi Premier has no such limit.
Bottom Line: Frequent travelers will find the Citi Premier card a good match as every travel purchase, including gas stations, earns 3 ThankYou Points per dollar spent and 2 ThankYou Points per dollar spent on dining and entertainment. 
8. Add an Authorized User to Earn Even More
There is no cost to add an authorized user to your Citi Premier card and their purchases earn ThankYou Points.
There are no fees to transfer ThankYou Points between accounts. Up to 100,000 points can be shared and 100,000 points received in a calendar year. Points expire 90 days after points are received.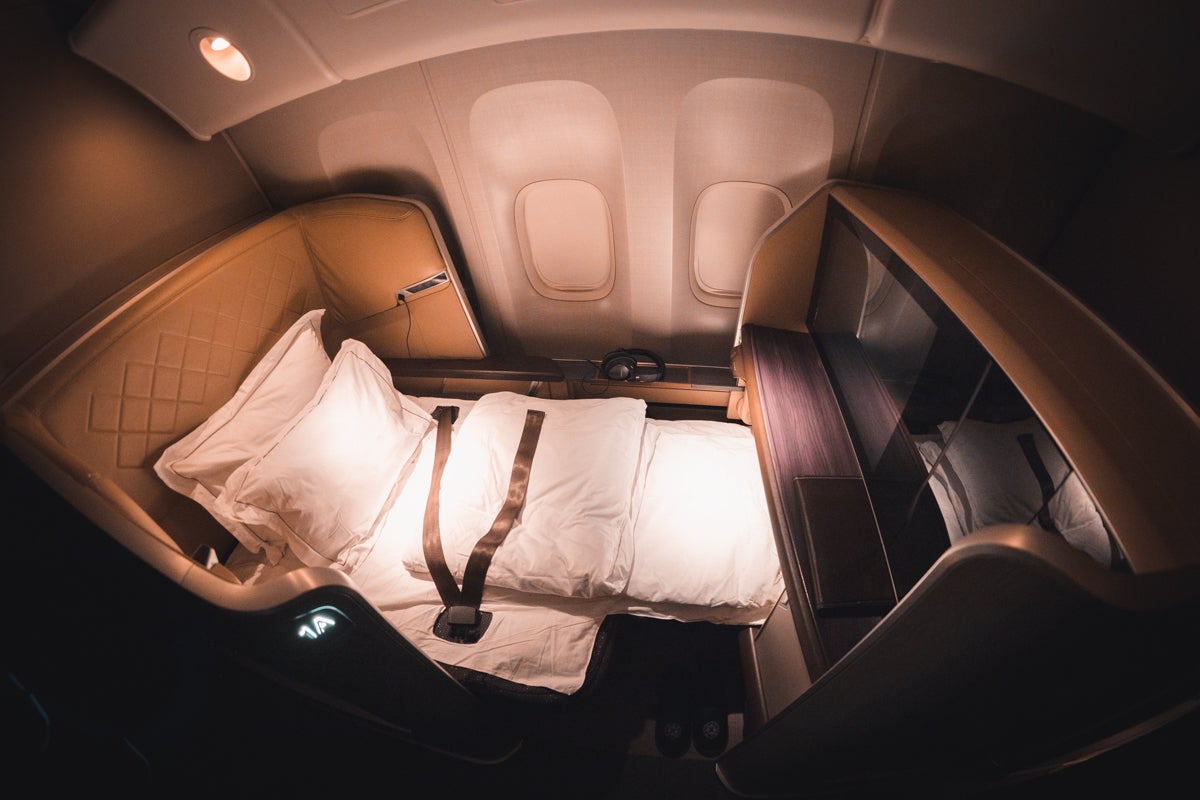 Redeeming Your ThankYou Point Rewards
One reason ThankYou Points are so valuable is because of their flexibility. They can be transferred to airline loyalty programs, used to purchase travel, redeemed for merchandise, gift cards, or even cash-back.
10. Transfer Points to Airline Loyalty Programs
Transferring points to airline frequent flyer programs can result in great value for your ThankYou Points. Simply log in to your online Citi Premier account, click on Rewards and Benefits, then "more ways to redeem". ThankYou Points transfer at the rate of 1 point to 1 mile.
Check out some of the best ideas for redeeming your ThankYou Points by transferring to airline partners.
11. Redeem for Travel via the Citi ThankYou Travel Portal
Your ThankYou Points can be worth 25% more when redeemed for flights through the ThankYou Rewards portal and 1 cent when redeemed towards travel.
12. Transfer to Sears Shop Your Way
Transferring your ThankYou Points to Sears Shop Your Way points is a decent option that gives you more than 1 cent in value for your ThankYou Points. A ThankYou Point is worth 12 Shop Your Way points. Since a Shop Your Way point is worth 1/10 of a cent, 1 ThankYou Point will equal 1.2 cents worth of Shop Your Way points.
13. Redeem for Gift Cards
Generally, your ThankYou Points are worth 1 cent per point when redeeming for gift cards, but occasionally there are specials where the value is greater. With the 1 center per point, that means 2,500 ThankYou Points will earn you $25 to one of the many retail partners. For a list of Citi's current gift card merchants, visit the ThankYou Rewards portal.
14. Redeem for Cash-Back or Shopping
While redeeming your points for cash-back or merchandise is not the best value for your points, at least it's an option if you need to do it. You'll receive less than 1 cent per point in value and in many cases just 1/2 cent per point. As of May 2019, there's a few retailers that were available:
15. Pay Your Mortgage or Student Loans
A really nice option, if you need to use it, is to use your ThankYou Points to pay your monthly mortgage or make student loan payments. You'll receive 1 cent per point in value when using this redemption option.
16. Make a Charitable Donation
Redeem your ThankYou Points for a charitable donation to the American Red Cross or Smile Train for a value of 1 cent per point.
Bottom Line: While the value you receive for your ThankYou Points may vary, the flexibility to select the best redemption for your situation has tremendous value.  
Recreation and Entertainment Benefits
17. Citi Concierge
With the Citi Premier card, you'll have access to an expert 24/7 with the Citi® Concierge dedicated phone line.  Get help with travel, shopping, entertainment, and dining out. The concierge staff can help with concert tickets, dinner reservations, or planning out that dream vacation with a simple phone call.
18. Citi Entertainment℠
Receive special access to events, exclusive invitations, dining perks, ticket pre-sale privileges, preferred pricing and more.
World Elite Mastercard Benefits
Some of the benefits covered below are actually World Elite Mastercard benefits that come complimentary with the Citi Premier card. The list of World Elite Mastercard benefits is lengthy, but here are some of the most notable:
19. Luxury Hotel and Resorts Benefits
Receive upgraded rooms, hotel amenities, credits to use during your stay, late checkout, complimentary breakfast, and more at over 2,000 luxury properties worldwide.
20. World Elite Air Program
Receive up to 25% discount on premium flights with several airlines.
21. Priceless Mastercard Golf Experiences
Receive special access to courses, even private courses, worldwide and be treated like a member. Enjoy select tee times, use of member facilities, discounted pricing, and more.
You'll find information on these and additional World Elite Mastercard benefits here plus you'll want to check out the best Mastercards for points and rewards.
Travel Protections and Benefits
Please be advised that Citi removed its travel benefits effective September 22, 2019. We are in the process of updating all of our articles with the updated information. 
22. No Foreign Transaction Fees
Take your card along when you travel as foreign purchases will not incur foreign transaction fees.
Hot Tip: Do you rent cars often? If so, you might find our article on the best credit cards for car rental insurance coverage helpful.
Shopping Protections and Benefits
23. Purchase Protection
Simply purchase an eligible item with your Citi Premier card and if the item should be damaged or stolen within 90 days of the purchase or delivery date, you could receive up to $10,000 per incident. There is a maximum limit of $50,000 per calendar year.
24. Extended Warranty
Why items seem to break down just after the manufacturer's warranty expires is still a universal mystery. This benefit extends the manufacturer's warranty on eligible items for 24 months. The benefit is valid on items with a manufacturer's warranty of 5 years or less. Coverage is limited to $10,000 per item.
Final Thoughts
The Citi Premier card with its lower annual fee, waived the first year, is a good alternative to the high-end travel rewards cards. You're not getting that complimentary lounge access or hotel elite status but you're not paying that higher annual fee, either.
The card delivers a nice combination of bonus rewards earning opportunities for purchases travelers make most and plenty of flexible options to redeem those points for good value.
Keep in mind that Citi does not provide the travel protections and benefits that other travel rewards card may offer.
With that said, when it comes to earning and redeeming points, the Citi Premier is a good choice.