Introducing the Norwegian Reward Credit Card [Details and Benefits]
Norwegian Air Shuttle is one of the largest low-cost carriers in the world, and is in fact the largest transatlantic carrier from New York's John F. Kennedy International Airport (JFK). To say Norwegian doesn't have a huge presence, let alone an impact on the market, would be a huge understatement. 
Starting today, Norwegian is releasing the Norwegian Reward Card, a no annual fee credit card designed for the Norwegian flyer.
Here's everything you need to know about the benefits of the card, when the card might make sense for you, and an exclusive interview on what Norwegian has to say about the card.
The Norwegian Reward Credit Card's Benefits
From Norwegian's press release, Kristin Møllerplass, head of Loyalty and Engagement, Norwegian Reward, had this to say about the new card:
"After years of driving organic membership for Norwegian Reward in the U.S., we're ready to take our acclaimed loyalty program to a new level with an experienced and trusted partner, Synchrony. With unique benefits and innovative ways to earn CashPoints, the Norwegian Reward Card will attract new customers to Norwegian Air and entice deeper loyalty from our existing members – allowing more Americans to travel to Europe faster."
Unlike other airline credit cards that earn miles for every dollar spent, Norwegian's card accrues on an almost cash-back basis where you can bank money to use on Norwegian flights.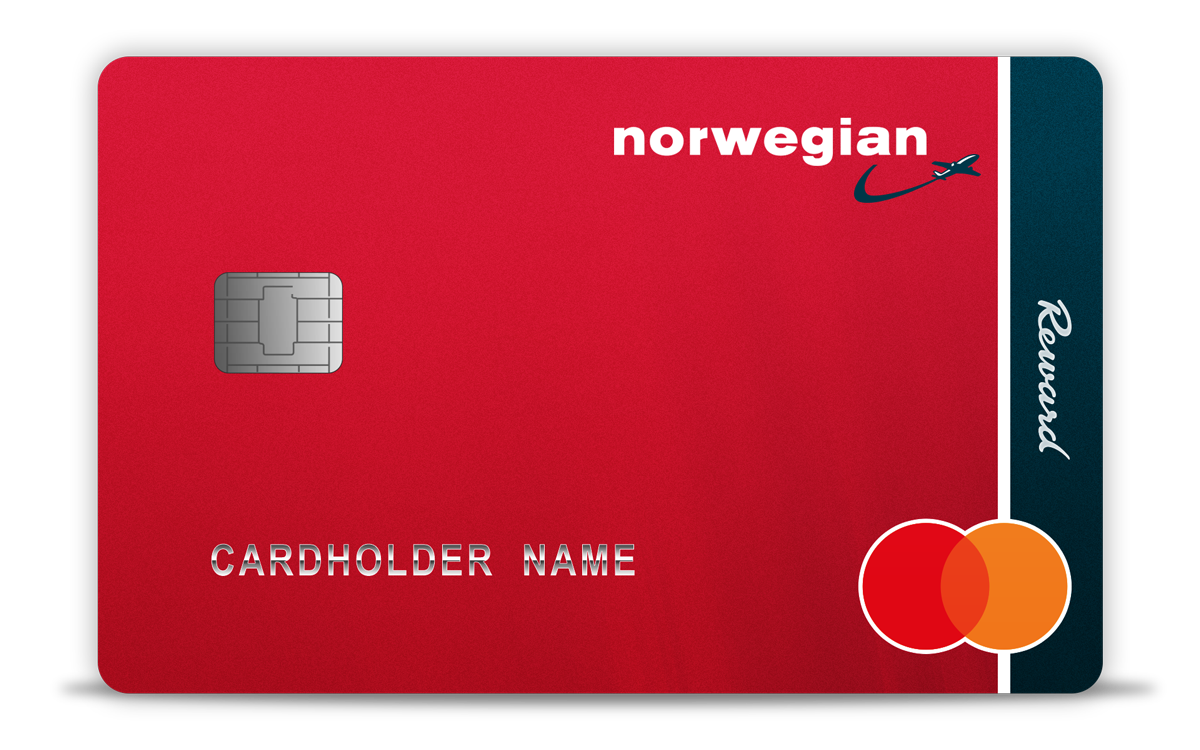 No Annual Fee
The card will offer no annual fee, so there's nothing you need to pay annually to keep the card or its benefits, which is a nice touch. Future iterations of the card may include a more premium, paid version, but that is yet to be seen.
Sign-Up Bonus
The Norwegian Reward card's sign-up bonus is quite weak compared to other credit cards on the market:
When you spend $500 or more within the first 90 days, you'll accrue $50 in CashPoints, which can be directly spent on a Norwegian flight.
Think of this like a flight voucher or gift card that you'd receive on any other airline.
Spending Bonus Categories
With the Norwegian Reward card, you'll earn 2% on top of any elite bonuses you may have, making this card incredibly useful for Norwegian frequent flyers.
Assuming you fly 48 segments or more a year, you will earn a 12% CashPoints bonus, according to Norwegian's loyalty program. Now, when you add in the credit card, those flyers will earn an additional 2% bonus, making it a whopping 14%. This means, for every $100 spent on Norwegian, you'd earn $14 in CashPoints to spend on a future Norwegian flight.
The card also earns 2% on dining and grocery. For all other purchases, you'll earn 1% cash back into your Norwegian air bank.
Bottom Line: The Norwegian Reward card earns 2% extra on Norwegian flights, 2% on dining and grocery, and 1% on all other purchases.
Anniversary Bonus
For every year you keep the card and spend $20,000 on it, you'll earn a $100 CashPoints bonus. This is an incredibly low return.
When you think about a traditional legacy U.S. airline rewards credit card, $20,000 in spend would get you approximately 20,000 miles. That amount of miles are generally enough for a round-trip ticket, a domestic first class ticket, or a one-way ticket to Europe, in many circumstances.
With Norwegian, you're only getting $100, which is an incredibly weak anniversary bonus.
No Blackout Dates
Like all cash-back cards, this card advertises no blackout dates, and that's simply because you're accruing cash instead of points. So as long as a seat is available, and you have enough cash to cover the cost of the flight, you can purchase that ticket.
Bottom Line: Since you redeem your rewards like cash, there are no blackout dates, so long as your desired flight still has seats for sale.
Priority Boarding
One of the tangible benefits of the card is the ability to board the aircraft with the first group of customers, after those seated in the premium economy class type seats. This is beneficial for folks who need to store their bags in the overhead lockers, and those who want to get settled first.
Priority boarding is available as a perk you can choose from if you fly Norwegian a lot, and if you have the card, you can choose another benefit to get the most from your status.
No Foreign Transaction Fees
No foreign transaction fees are important on this credit card, particular for U.S. flyers where Norwegian doesn't operate any U.S. domestic flights. So you can bet a traveler who uses this card will be traveling a fair amount internationally.
How to Apply for the Card
To apply for the card, simply head on over to NorwegianReward.com. From there, you can fill out the application and be among some of the first to hold this card in the United States.
Is This Card Right For You?
Could Be a Good Choice if You:
Travel Norwegian Air a lot
Live in a city where Norwegian flies
Other Cards Could Be Better For You If:
Live in a city not served by Norwegian
Don't fly Norwegian a lot
Fly on a variety of airlines, in addition to Norwegian
Value premium cabin redemptions
Exclusive Interview with the Head of Norwegian Reward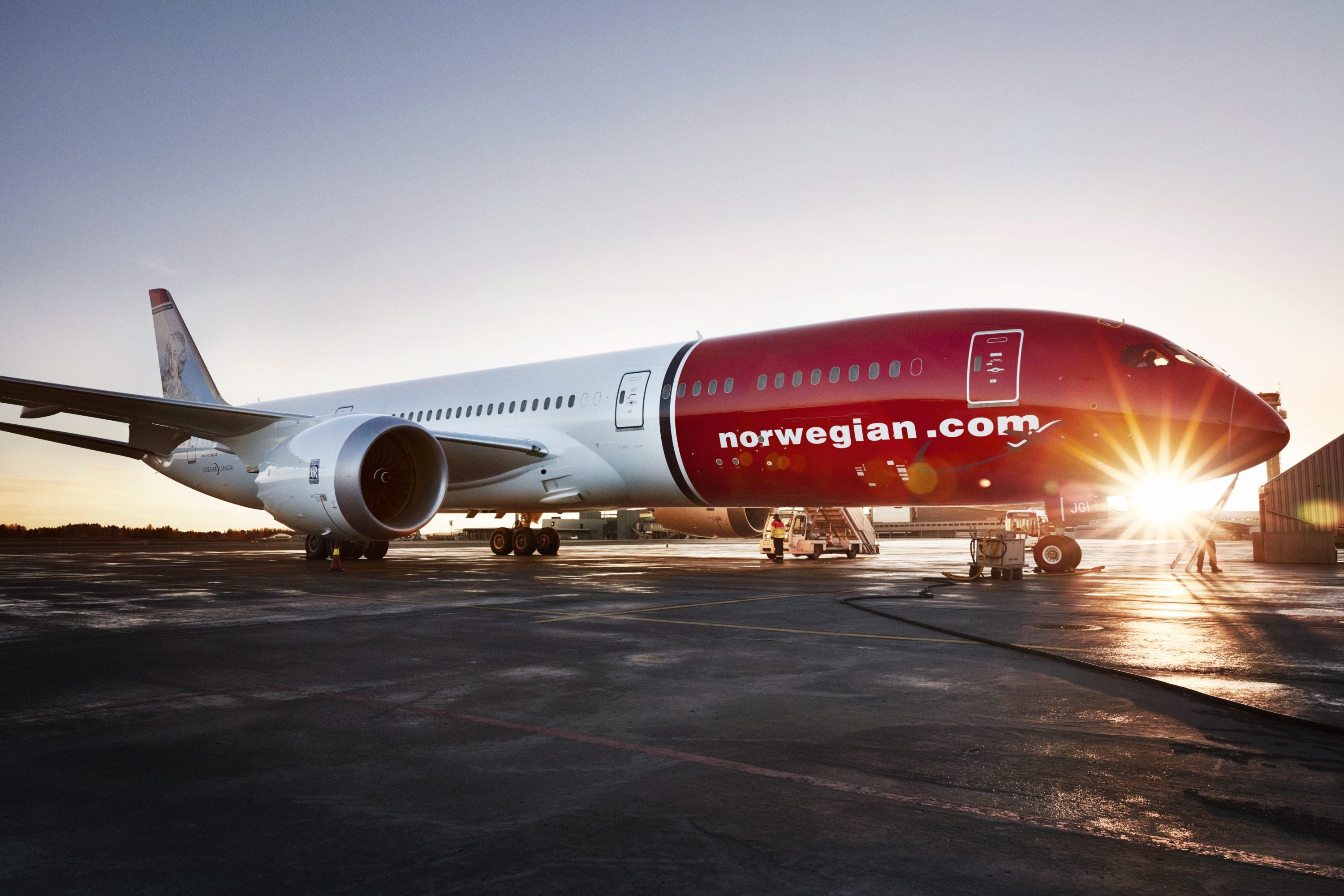 In an exclusive interview with Kristin Møllerplass, Head of Loyalty and Engagement at Norwegian, Upgraded Points was asked to key in on the U.S. interest of the card, potential expansion, and more. Here's what we found:
What's the Interest in the Card by U.S. Based Frequent Flyers?
Unlike other airlines, Norwegian Reward does not have any tiers. Norwegian has reached 1.4 million members in the U.S. in a reasonably short time, and in the Summer of 2019 alone, more than 500,000 U.S. members earned CashPoints.
Even more impressive is that Norwegian has more than doubled the number of U.S. based frequent flyers in the last couple of years, showing great interest in both Norwegian Air and Norwegian Reward.
Is the Card Beneficial for U.S. Flyers Who Don't Live Where Norwegian Flies?
Since this is a new card Norwegian is offering, the company is initially focusing on their existing member base and those who are aware of the brand and have traveled on Norwegian before. These members are primarily located on either U.S. coast, but the company is growing its presence in Austin, TX; Chicago, IL; and Denver, CO as well.
It's Norwegian's vision to provide affordable flights for all, and with this card, flying to Europe should be even more achievable than ever before bringing new travelers to consider Norwegian.
Møllerplass offered that Norwegian knows that the company has a lot of customers self-connecting at the moment, but is excited that an upcoming partnership with JetBlue will allow smooth connections with a number of cities within the United States.
Any Premium Cards Coming the Future? 
Norwegian wants to ensure the product is relevant and caters to different customer bases. The company is paying close attention to member feedback, as well monitoring the development within the member base. If the company sees that members would appreciate a fee-based card, Norwegian will try to offer products tailored to customer needs.
Why Synchrony Bank as the Partner?
Synchrony shares Norwegian's vision of creating a card that is truly rewarding for customers to use on everyday spend. With Synchrony and Mastercard, the company can offer a card that gives customers an annual round trip to Europe.
Furthermore, the team at Synchrony has a digital mindset with emphasis on a frictionless user experience, which is very much aligned with the Norwegian way of thinking and execution.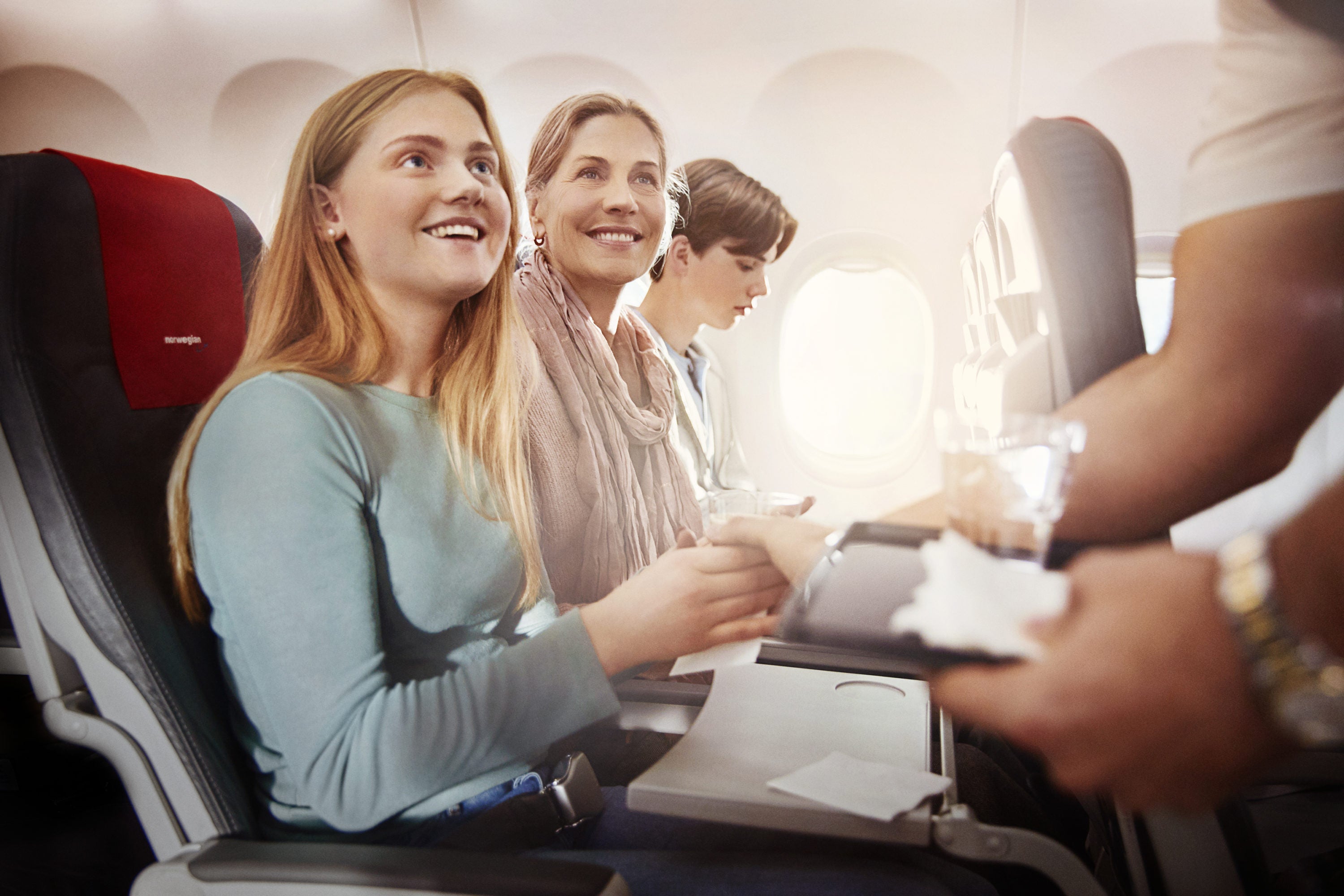 How Can This Card Compete with Premium Credit Cards?
Møllerplass points out that the Norwegian Reward card is a no annual fee card, so comparisons to premium cards are quite difficult since they are different product. 
The card focuses on aspirational travelers, who might not currently save money for their trips. However, by using the Norwegian Reward card, they can earn a trip to Europe every year by simply putting regular spend on the card. The card can also cater to frequent Norwegian U.S. travelers by providing them with even more benefits and greater earning potential.
Møllerplass notes that the company sees a lot of the business travelers who fly Norwegian, take their leisure trips on Norwegian using CashPoints. One major benefit of the Norwegian Reward card is that you can pay for your entire trip, including taxes and surcharges with Cashpoints. This is a very unique offering and could truly make a trip feel free. 
CashPoints are just as good as cash and of equal value as cash, which is also different from other loyalty programs.
Norwegian encourages customers to look into how far they actually can get without paying additional fees or taxes, if there are any blackout dates or minimum spend with other programs. Since Norwegian allows you to pay for your entire trip with CashPoints and doesn't have any blackout dates or minimum spend, the company is confident this could be a great fit for many travelers. 
Why Offer This Card Now?
Møllerplass stated, "Having reached 1.4 million members in the U.S., which is now also the airline's largest market by both revenue and growth, it is a natural step for Reward." The U.S. is also the 3rd largest market in terms of activity among Norwegian loyalty members.
As for the card's popularity, Norwegian has more than a million credit card holders across Norway, Sweden, Denmark and Finland, so the card is a very tried-and-tested product that is highly successful and popular.
After a year's process, Norwegian feels that it can now offer a card in the U.S. that truly gives back to the members as much as possible.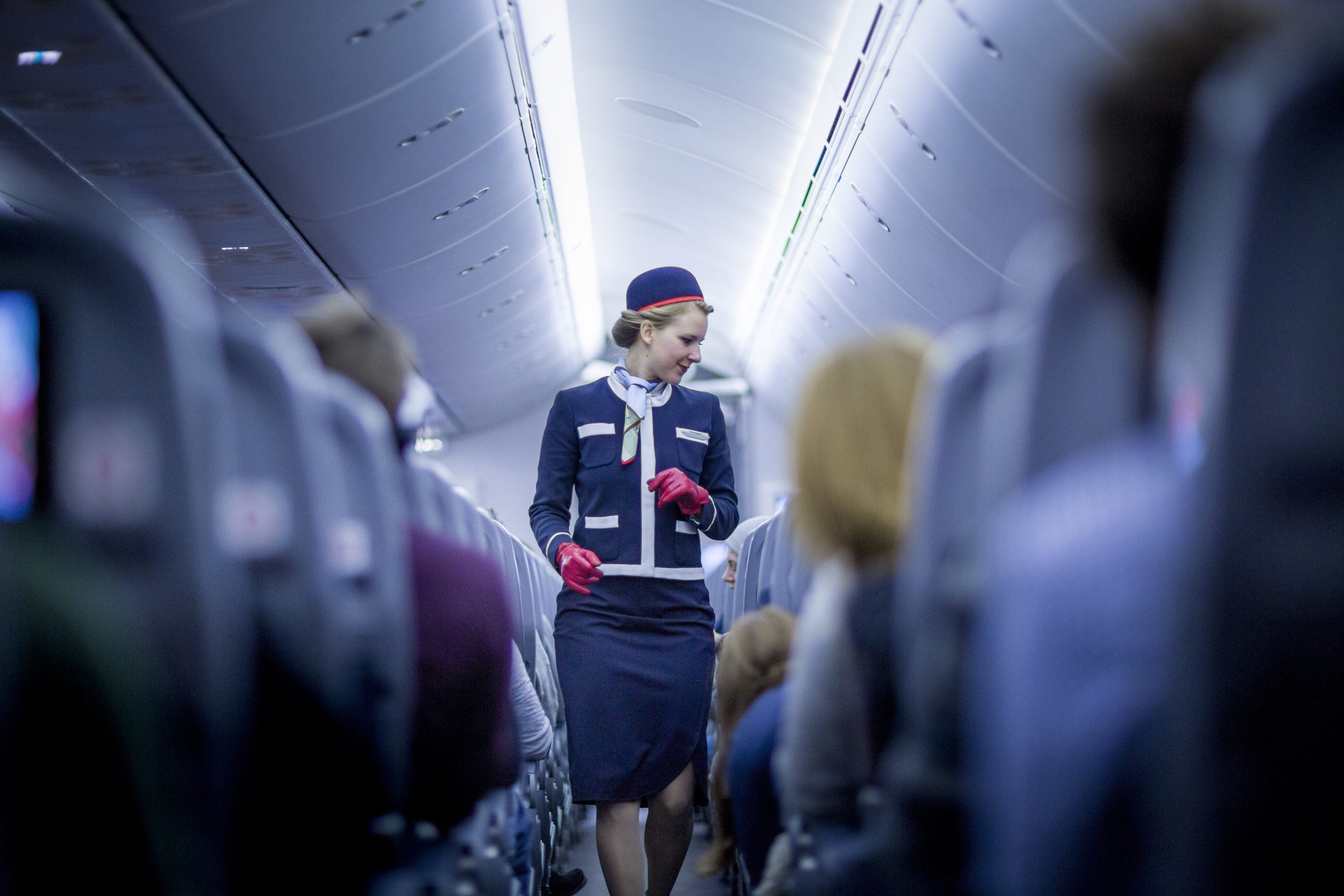 Any Plans for a Card in Other Countries?
Since this is Norwegian's first Reward card to be offered outside of the Nordics, that in itself is a major step for the company. As of November 2019, the company doesn't have any immediate plans for new markets, but since the industry is so dynamic, Norwegian is paying attention to any opportunities that may arise. 
What's Norwegian's Loyalty Strategy? How Does it Compare?
According to Møllerplass, "Norwegian Reward does not have any tiers, but gives members the option to select their preferred benefit as their frequency increase."
The company believes in rapid rewards and letting the customer tailor the benefits to suit them instead of trying to fit customers into specified tiers with rigid benefits. With flexible benefits and CashPoints, Norwegian provides a very flexible and transparent program that puts members first.
Concluding, Møllerplass offered, "Norwegian Reward is one of the most generous programs in the industry and has received Freddie Awards "Program of the Year" Europe and Africa 3 years in a row, voted by the members and frequent fliers of airline programs." 
Final Thoughts
For regular Norwegian flyers, the new credit card is sure to be a hit. If you live in New York City or another gateway city, it should be especially intriguing and worthwhile to apply for to help reduce the cost of flying across the Atlantic.
Combined with priority boarding, no transaction fees and an annual bonus, Norwegian loyalists will definitely find this to be a great way to rack up rewards.