Verizon Visa Card – Is it Worth It? [Review]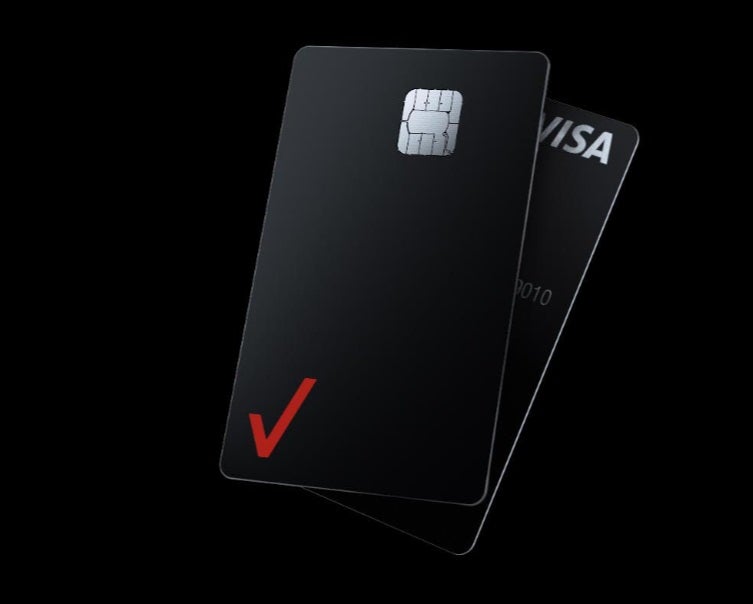 "A good option for a Verizon Wireless customer"
If you're a current or prospective Verizon wireless customer, you should continue reading, especially if you're looking for a way to save on your monthly wireless bill.
That's because the Verizon Visa® Card, now available exclusively to Verizon wireless customers, can earn Verizon dollars that can be used for Verizon purchases, travel, gift cards to your favorite stores, or even put them towards your wireless bill.
The Verizon Visa card, issued by Synchrony Bank, earns rewards you can use to help offset the cost of wireless services and towards the purchase a phone or other Verizon merchandise.
Let's look at who qualifies for the Verizon Visa card, how you earn Verizon dollars on the card, your redemption options, and any downside there might be to having the card.
Verizon Visa - Snapshot
Welcome Bonus & Info

(Partner Content)

Card holders earn 4% on grocery store & gas purchases
3% on dining purchases, including takeout and delivery
2% on Verizon purchases
1% on all other purchases everywhere Visa® Credit Cards are accepted
Verizon customers who enroll in Verizon's Auto Pay for the first time can get up to $10 per month off each eligible account or line, up to 10 lines max on select plans. New card holders can enroll using their card which is the only credit card approved for the discount. Please note: Auto pay discount is for first-time enrollees.
Card holders can use Verizon Dollars at our store – but they don't have to. They can use them on travel, or to get gift cards from their favorite brands. They can even put them toward their wireless bill.
No Annual Fee.
Redeem Verizon Dollars on that phone you've been wanting. Or those headphones. Or pretty much anything in our store. Or even put the rewards toward your Verizon Wireless bill.
Apply for the card with no annual fee and worth its weight in rewards. Exclusively offered to Verizon Wireless customers.
No Annual Fee/No Foreign Transaction Fee – For New Accounts: Variable Purchase APRs are 21.74% or 25.74% for Verizon Visa Credit Card or 18.74%, 21.74% or 25.74% for Verizon Visa Signature Credit Card. APRs are accurate as of 2/1/21 and will vary with the market based on Prime Rates (as defined in your credit card agreement). Minimum Interest Charge is $2.
Verizon Visa - Fees
Annual Fee

Foreign Transaction Fees

$0

Interest Rates

Verizon Visa Card: 21.74% or 25.74% Variable
Verizon Visa Signature Card: 18.74%, 21.74%, or 25.74% Variable
APRs are accurate as of 6/1/2021 and will vary with the market based on Prime Rates
APR is for New Accounts. Minimum Interest Charge is $2.
Travel prices are about to surge from pent-up demand.
Use this points strategy to lock in pennies-on-the-dollar pricing in 2021, all without being a frequent flyer...
How do I only pay $30 to go to Hawaii, $200 for business class to Asia or just $150 to Europe?
Discover the real-life strategies that anyone can use to enjoy limitless travel (even on a limited budget!)
Just sign up below and I'll send you the Limitless Travel Playbook instantly:
We respect your privacy. Please view our privacy policy here.