Amex Platinum Card Concierge Ends Email Service [Starting Aug. 18, 2021]
One excellent, but often overlooked, benefit of The Platinum Card® from American Express is the Platinum Card Concierge service that is available to cardholders. Platinum Card Concierge agents can help you reserve tables at exclusive restaurants, score tickets to a sold-out show or event, research destinations for you, or even assist with travel bookings. While these might not be services you need all the time, they can prove to be extremely helpful when you do.
Previously, Amex Platinum cardholders were able to contact a Platinum Card Concierge agent via email for assistance with any request they had, but soon that option will no longer be available.
No More Email Service for Platinum Card Concierge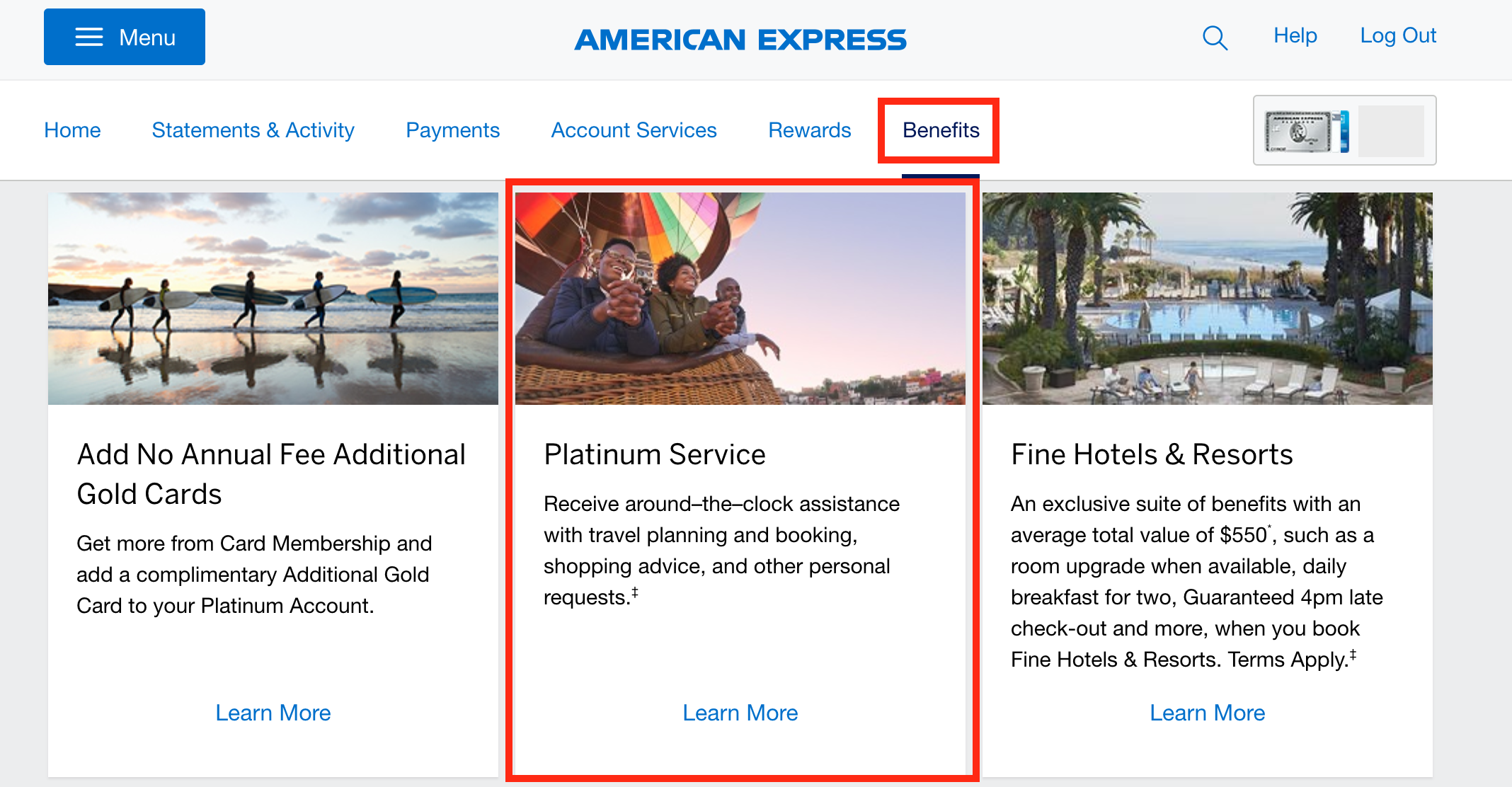 Starting August 18, 2021, American Express will no longer offer the option to contact the Platinum Card Concierge via email.
Moving forward, to contact the Platinum Card Concierge you'll just need to call the number on the back of your Amex Platinum card and request the concierge line. You should also be able to contact the Platinum Card Concierge line directly by dialing 800-525-3355.
Other Recent Changes to Amex Platinum Card
This concierge contact change comes right after American Express made some big changes to the Amex Platinum card in July 2021, including upping the annual fee and adding a handful of new benefits:
Up to $240 Digital Entertainment Credit — $20 per month useable towards Peacock, The New York Times, Audible, and/or SiriusXM; enrollment required through your American Express account
$200 Prepaid Hotel Credit — Valid for bookings through Amex's Fine Hotels & Resorts and The Hotel Collection
$179 Annual CLEAR Credit — CLEAR expedites you through the ID check at airports, allowing you to jump to the front of the TSA PreCheck line or general security line
Up to $300 Equinox Credit — $25 per month towards an Equinox membership or the fitness app Equinox+; enrollment required through your American Express account
While the increase to the annual fee is certainly steep at $695, the additional $900 in credits that have been added to the card could make it worth it for cardholders who use these services (see rates and fees).
Final Thoughts
Ultimately, unless you were regularly contacting the Platinum Card Concierge line via email, this change really shouldn't be a huge deal to you. While it is definitely better to have multiple contact options, in our experience, requests made via phone calls are usually handled much faster than those via email anyway. But for those who do prefer email, you'll still have until August 18, 2021, to utilize that option.
---
For rates and fees of The Platinum Card® from American Express, click here.