19 Benefits & Perks of the Amex Platinum Card [$4,500+ Value]
The Platinum Card® from American Express is arguably the most premium travel rewards card on the market. It grants you access to thousands of airport lounges worldwide, gives you $500+ in statement credits annually, and earns a whopping 5 points per dollar spent on flights! But on the flip side, the card has a fee that's nothing to scoff at.
However, even despite the large annual fee, the card still ranks at the top of our writers' favorite cards. This is largely because the card's amazing benefits more than outweigh the card's fee. The benefits aren't given an exact value by American Express, so it may be hard to gauge if the card actually gives you more than the annual fee in value.
Fear not! We've done the hard work and looked through all of the card's benefits, researched their respective value, and assigned each benefit a price tag. Then, we added it all up and assigned the entire card a value which we'll reveal at the end of the article.
We've split the article into 2 parts: Amex Platinum card-specific benefits and more general American Express benefits like purchase protection, and extended warranty.
So without further ado, let's dive into the value of the Amex Platinum card's benefits!
Amex Platinum Card Benefits
Let's start with the fun stuff first: Amex Platinum card-specific benefits. These include all of the awesome travel perks that are included with the card and is where the card's real value is seen. Think things like lounge access, hotel status, and more.
Here's a look:
1. A Huge Welcome Bonus (First Year) — [$1,200 – $2,400]
Amex Platinum cards have historically offered amazing welcome bonuses. We've seen these range from 50k to 100k Membership Rewards points after spending a set amount of money after receiving your Amex Platinum card. These offers change frequently, but you may qualify for a higher targeted offer using the CardMatch tool.
We value Membership Rewards points at 2.2 cents apiece. This means that your welcome bonus could be worth up to $2,400, covering your annual fee for over 4 years if you can find the well sought-after 100,000-point welcome bonus.
See below for the current welcome bonus and our valuation:
Amex Card
Benefits & Info

The Platinum Card® from American Express


Apply Now

(at Amex's secure site)

Earn 60,000 75,000 Membership Rewards® points after you use your new Card to make $5,000 in purchases in your first 6 months of Card Membership.
Earn 10x points on eligible purchases, in your first 6 months of Card Membership, on your new Card at U.S. Gas Stations and U.S. Supermarkets (on up to $15,000 in combined purchases).
Earn 5X Membership Rewards points on flights booked directly with airlines or with American Express Travel (up to $500,000 on these purchases per calendar year) plus earn 5X Membership Rewards points on prepaid hotels booked with American Express Travel.
Access 1,300+ airport lounges across 140 countries, including the amazing Centurion lounges. (This is our favorite lounge access card.)
Up to $200 Uber Savings Annually.
Up to $200 Airline Fee Credit.
Up to $100 fee credit for Global Entry or TSA PreCheck.
Up to $100 annual Saks Fifth Avenue credit.
Good to Excellent Credit Recommended (670-850)
Annual Fee: $550.
Terms Apply. For rates and fees of the Amex Platinum Card, click here.
$1,650


Must Reads: For more info on the Amex Platinum, see our thoughts on its benefits & perks, travel insurance coverage, and unbeatable airport lounge access. Take a look here for our full review. If you're a business owner, see our review of The Business Platinum Card from American Express.
2. Worldwide Airport Lounge Access — [$1,000+]
Airport lounge access is one of the main selling points of the Amex Platinum card. Cardholders have access to 8 different types of airport lounges including:
However, each of these lounges has different rules around entry which affects how we value said lounge access. We've outlined each of these access rules as well as some general info about each of these lounges below and assigned a value to each type of lounge.
Note that the values we've assigned to each lounge network are based on moderate usage. Obviously you'll get more value out of Delta Sky Clubs if you fly Delta frequently, but you may get little-to-no value if you only fly the airline once a year. With this in mind, you may want to assign your own subjective value to each lounge network.
Overall, we value the Amex Platinum card's lounge access at $1,000 given our valuations. Here's the breakdown:
Airspace Lounges ($50)
Airspace is a small lounge network with 1 location — San Diego (SAN). This lounge provide limited amenities, but have free Wi-Fi, house beverages, and basic snacks for free. Premium alcoholic beverages and food can be purchased for a fee, but you will receive a small gift card upon entry that can be used to purchase these.
We value this benefit at $50. You can bring up to 2 guests with you to the lounge, but with such a limited number of lounges, you'll be hard-pressed to use this benefit more than once or twice per year. However, those that live near or frequently travel to an airport with an Airspace Lounge will get significantly more value from the benefit.
The Centurion Lounge Network ($250)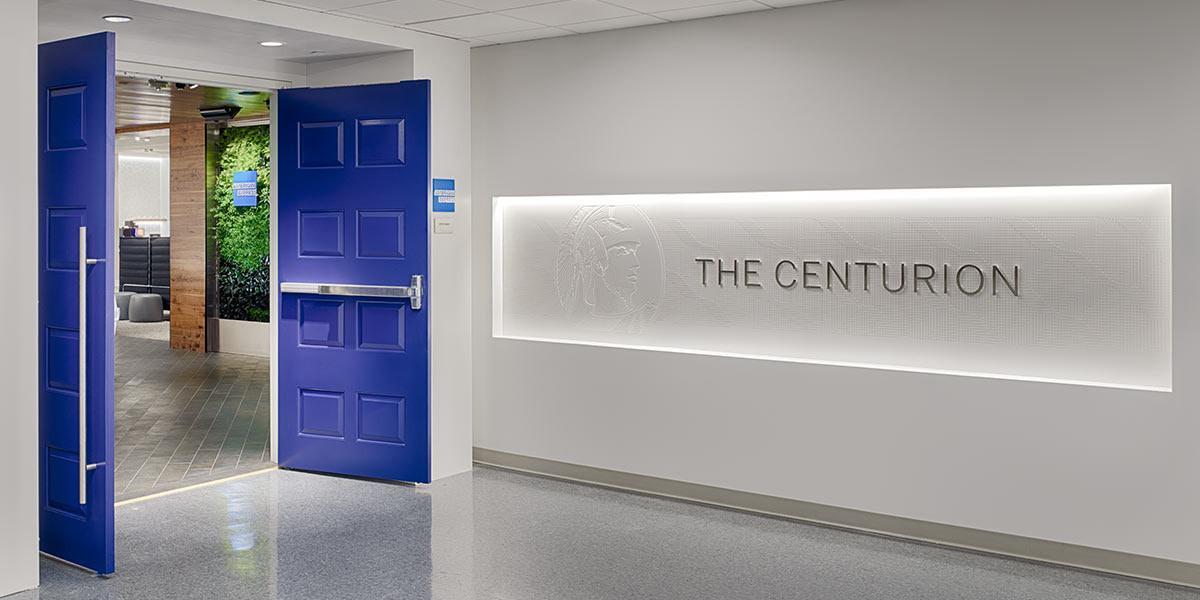 American Express has added Centurion Lounges to a variety of airports around the world, with a strong focus on the U.S. These lounges are meant to be a step above offerings from domestic airlines, offering chef-curated food, high-end cocktails, and posh furniture and aesthetic.
Each of these lounges curates its food and drink offerings around the city it's located in. For example, you might find local craft beers at the bar and a dish that the town is known for (think BBQ in Dallas) in the kitchen. This gives each Centurion Lounge a unique feel, so you'll undoubtedly want to see them all.
You're required to present your Amex Platinum card, government-issued ID, and valid boarding pass when entering a Centurion Lounge. You can arrive at the lounge up to 3 hours before your flight is scheduled to depart, or whenever you'd like if you're on a layover. Amex Platinum cardholders can bring up to 2 guests with them into the lounge.
We value Centurion Lounge access at $250 for anyone with moderate travel habits. Many U.S. hubs already have Centurion Lounges, and more are in the process of being built, so you'll have many opportunities to check them out during your travels. Plus, if you have a Centurion Lounge at your home airport, you may value this perk even more highly.
Delta Sky Club ($200)
Amex Platinum cardholders can access all Delta Sky Club locations when flying on a Delta-operated flight. There are more than 50 Sky Club locations worldwide, with international locations in Santiago (SCL) and Tokyo-Narita (NRT). At this time, cardholders cannot bring guests into the lounge for free; all guests are charged at a rate of $29 per person.
Hot Tip: Often fly with the same guest? Make them an authorized user on your Amex Platinum card — they can use the authorized user card to access the Delta Sky Club for free, too!
Each of these lounges offers complimentary food, beverages, alcohol, and Wi-Fi. Some even have showers, rooftop lounges, and premium drinks for purchase. These are great places to catch up on work before a long flight or grab a snack before you jet off to a meeting or vacation.
The value of this benefit largely depends on how often you fly Delta Air Lines. However, frequent Delta flyers will get lots of value from this perk — especially if flying solo for business. For moderate Delta flyers, though, we value this lounge access at a conservative $200.
Escape Lounges ($50)
Escape Lounges can be found in a variety of airports in the U.S. and U.K.
Amex Platinum cardholders receive unlimited access to all U.S. locations, which are generally found in smaller airports like Oakland (OAK), Ontario (ONT), and Providence (PVD). These lounges are pretty standard and offer free snacks, drinks, and alcoholic beverages.
Hot Tip:Amex Platinum cardholders can bring up to 2 guests with them to Escape Lounges. Consider using the Escape Lounge as an alternative to Delta Sky Clubs at Minneapolis (MSP) when traveling with a companion to avoid the $29 Sky Club companion fee.
We value this benefit at $50, but it can obviously be significantly more valuable if you live near an airport with an Escape Lounge. However, for the majority of travelers, having access to lounges at smaller airports is not of significant value.
Note that you'll need your Amex Platinum card, boarding pass for any carrier, and a government-issued ID to access Escape Lounges in the U.S.
The International American Express Lounges ($50)
Aside from the premier Centurion Lounges, American Express operates another set of in-house lounges called International American Express Lounges. You can find these lounges in the following countries:
Argentina (1)
Australia (2)
India (2)
Mexico (6)
These lounges have many of the same features as Centurion lounges, but are generally a bit less posh and have more basic food and drink offerings. You can access these lounges during open hours with a valid boarding pass, government-issued ID, and Amex Platinum card. According to American Express, guest access varies by lounge location.
We value this lounge access at a modest $50 per year, but it could be more or less depending on how often you use the lounges. Obviously those frequently flying to the listed countries will get the most use from these international American Express lounges.
Lufthansa Lounges ($50)
Amex Platinum cardholders receive complimentary access to Lufthansa business class lounges in Terminal 2 in Munich (MUC) and Terminal 1 in Frankfurt (FRA). If the cardholder is flying business class, they'll have access to the more premium Lufthansa Senator Lounges.
Like Sky Club access, you can only access these lounges if you're flying on a Lufthansa group flight. This includes flights on Austrian Airlines, Lufthansa, and SWISS. Further, since this perk only applies to a limited number of Lufthansa lounges and only "select locations" allow guest entry, we give it a valuation of $50 per year.
Also, note that Lufthansa lounge access is open until April 30, 2021, so be sure to check the current status of accessibility before you use the lounge in case the promotion was extended.
Plaza Premium Lounges ($100)
Plaza Premium is a Hong Kong-based lounge network with dozens of worldwide locations. These lounges are similar to the Centurion Lounges in that they have upgraded food and drink offerings, but stop short of having chef-curated food. However, these lounges are still an excellent place to stop before a long flight and grab a snack or full meal.
You can access any Plaza Premium lounge with a boarding pass and your Amex Platinum card. Plus, you can bring up to 1 guest with you, letting you share the pre-departure experience with a friend or family member.
With all of this in mind, we value access at $100 per year — while the lack of U.S. locations makes it hard to use, you'll undoubtedly find value in the Plaza Premium lounge when traveling abroad.
Priority Pass Select ($250)
Priority Pass is the world's largest airport lounge network with over 1,300 lounges in operation worldwide. This vast network of lounges has locations in the U.S. and abroad, with lounges in some of America's busiest airports like Atlanta (ATL), Los Angeles (LAX), and New York (JFK).
Amex Platinum cardholders have unlimited access to all of these lounges and can bring 1 guest with them at any time. Like accessing American Express' in-house lounges, you don't need to fly a specific airline to access these lounges, but you do need a same-day boarding pass.
Note that you need to manually enroll in Priority Pass Select before you can access these lounges. You can do this on the Benefits page of your Amex Platinum card's page on the American Express website. You'll be mailed a Priority Pass card after enrollment.
We value this Priority Pass Select membership at $250 for moderate use. When traveling abroad, you'll find Priority Pass lounges at most airports, so you'll almost always have a nice place to relax before a long flight.
3. Airline Incidental Fee Credit — [$200]
Amex Platinum card includes a $200 airline incidental fee credit towards fees incurred on an airline of your choice. This can be things like seat selection fees, lounge passes, and checked bag fees — but there are some other interesting uses, too.
Just select an airline on your card's Benefits page and charge the eligible purchase to your Amex Platinum card. Then, the charge will be credited back to your card in 4 weeks.
Because of the wide array of ways that you can use this fee credit, most frequent travelers shouldn't have an issue spending it down. Because of this, we value the benefit at its face value of $200 for most travelers.
4. Saks Fifth Avenue Credit — [$100]
American Express also includes a $100 annual Saks Fifth Avenue credit. $50 of this credit can be used January to June, and the other $50 can be used during the second half of the year.
Once you enroll in the benefit on the Benefits section of your Amex Platinum card's page on the American Express website, you can simply charge a Saks purchase to your Amex Platinum card and you'll be credited up to $50 back on your purchase.
Hot Tip: Use an airline or bank shopping portal to earn extra points on your Saks Fifth Avenue purchases.
Like the airline incidental fee credit, we value this benefit at face value ($100). Saks Fifth Avenue sells a range of clothing and home goods, so you'd be hard-pressed to not find something that you'll already purchase on its online store. It can also be helpful when purchasing holiday and birthday gifts.
5. Monthly Uber Credit — [$200]
Continuing down the line of credits, the Amex Platinum card includes up to $200 of annual Uber credit to all of its cardholders. These credits are dispersed at a rate of up to $15 per month, with up to $35 in credit being issued in December. This is added directly to your Uber account in the form of Uber Cash after you've linked your Amex Platinum card to your Uber account as a payment method.
You can use your monthly Uber credit towards any type of Uber ride or towards Uber Eats meal delivery. Because of this, we also value this benefit at its face value of $200. Uber is available in every major U.S. city, so you'll be able to use it as you travel for a discounted ride to your hotel, the airport, or home from a long trip.
6. Monthly PayPal Credits (6 of them) — [$180] (through June 30, 2021)
Add your Amex Platinum card to your PayPal Wallet and use it as the method of payment at checkout. You will receive a statement credit up to $30 each month through June 30, 2021.
7. Monthly Credits for On-Demand Virtual Fitness — [$225] (through June 30, 2021)
Cardholders can receive a $25 monthly credit to Variis by Equinox, valid up to 9 times, for on-demand virtual fitness. The cardholder will owe the balance of the $39.99 monthly membership fee, less the $25 credit.
8. Uber Eats Pass — [$120]
Receive a 12-month complimentary Eats Pass subscription when you enroll by December 31, 2021. Note that Uber Eats Pass will auto-bill starting 12 months from initial enrollment of this offer, at then-current monthly rate.
9. Earns 5 Points per Dollar on Flights — [$100+]
The Amex Platinum card earns a whopping 5 Membership Rewards points per dollar on airfare purchases made directly with the airline. So if you purchase a $500 flight, you'll earn 2,500 points. Note that starting January 1, 2021, you'll earn 5X points on up to $500,000 on these purchases per calendar year.
Based on our Membership Rewards valuation of 2.2 cents per point, you'd earn $55 in points back on your flight, for a total return of 11% back.
The value of this benefit solely depends on how much you spend on airfare every year. Those that travel frequently for work may get thousands of dollars worth of points from this benefit, while those that just spend a few hundred dollars a year on flights will see less value.
As a result, we're giving the 5x points benefit a conservative $100 valuation.
10. Annual Marriott and Hilton Status — [$200+]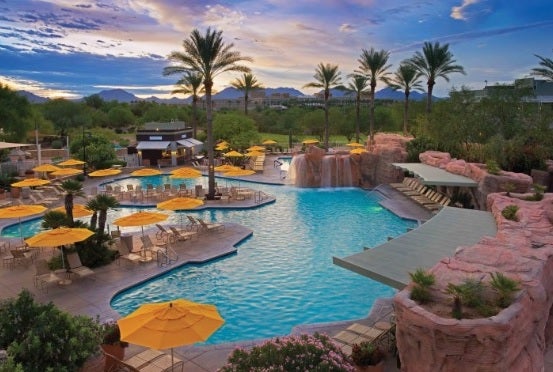 You get 2 mid-tier hotel statuses with your Amex Platinum card: Hilton Honors Gold and Marriott Bonvoy Gold Elite. Both of these statuses include premier benefits like upgrade eligibility and bonus points — here's a look at exactly what both of these hotel statuses include:
80% points bonus
Room upgrades (subject to availability)
Continental breakfast at most full-service properties
Marriott Bonvoy Gold Elite Benefits
25% points bonus
Welcome gift at check-in
Room upgrades (subject to availability)
Complimentary in-room internet, even when not booking directly with Marriott
Priority 2 p.m. late checkout
These benefits can make a real difference when you stay at Hilton and Marriott properties, especially if you're lucky enough to score a room upgrade. It also removes the stress of you having to meet stay requirements to gain status, so you can spread your loyalty between Hilton and Marriott and not lose any status perks.
We value this Amex Platinum card benefit at $200 for moderate use. However, if you stay at Hilton or Marriott properties more than a few times per year, you'll see even more benefit from these status perks.
11. American Express Fine Hotels and Resorts Access — [$150+]
American Express operates an in-house hotel program called Fine Hotels and Resorts. This program gives you special benefits when booking luxury hotel rooms around the world. These benefits are often Amex-exclusive or are similar to what you'd receive with top-tier hotel elite status.
You're entitled to the following when booking hotels through Fine Hotels and Resorts:
Complimentary Wi-Fi
Daily breakfast for 2 people
Guaranteed 4 p.m. late checkout
Noon check-in (subject to availability)
Room upgrade upon arrival (subject to availability)
A unique property amenity valued at $100
Additionally, you'll earn 5 Membership Rewards points per dollar spent when you book through Fine Hotels and Resorts. However, in most cases, you won't be eligible to use your hotel elite status perks on these stays or earn hotel points, so be sure to compare your elite benefits side-by-side with this program.
The real value of this benefit depends on how often you book Fine Hotels and Resorts rooms, but even using it once will yield a value of at least $150 when you consider the welcome amenity, free breakfast, and possible room upgrades.
Hot Tip: Wondering how the Amex Platinum card stacks up against The Business Platinum Card® from American Express? Look at our head-to-head comparison: Amex Business Platinum card vs. the Amex Platinum card. 
12. Rental Car Status (Avis, Hertz, National) — [$200+]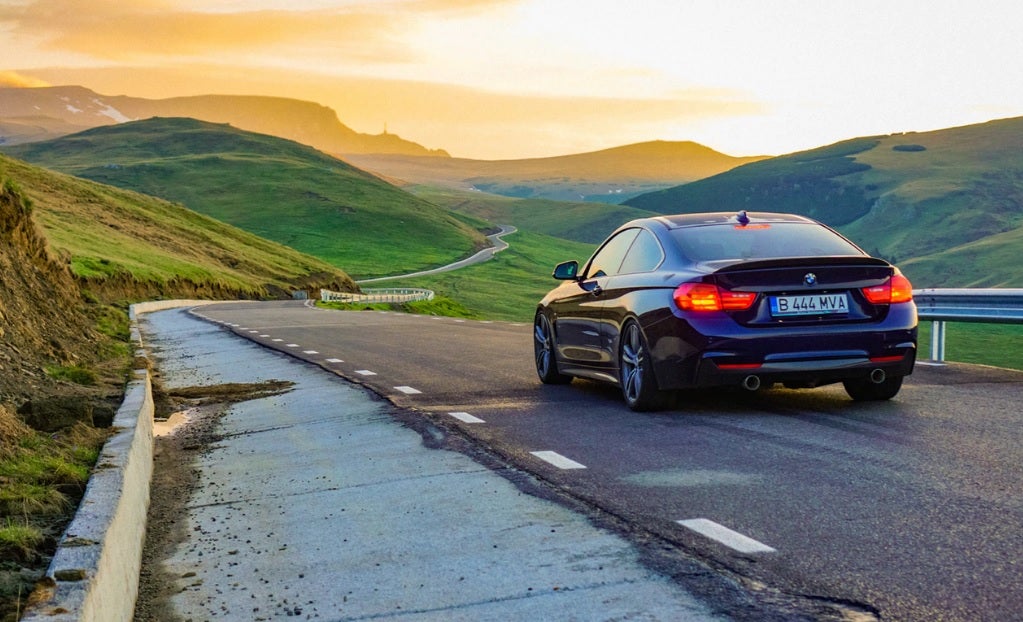 Amex Platinum cardholders are entitled to rental car benefits with Avis, Hertz, and National. Avis and Hertz offer special perks and pricing, while National will give you full-blown status with your membership. We've outlined each of these benefits below and broken down its value.
Executive Area Access — You can choose any car class (full-size and above) and only pay the mid-size rate.
Guaranteed Upgrades — You're guaranteed upgrades on mid-sized vehicle rentals in the U.S. and Canada.
No Second Driver Fees — Add a second driver for no additional charge.
Upgrades in Europe — Free 1-class upgrades at participating National locations in the U.K., Ireland, France, Spain, and Germany.
Special Pricing on Premier Selection Cars — Special pricing on upgrades to the Premier Selection cars at the rental lot.
Faster Free Rentals — Earn a free rental credit after 6 car rentals.
Complimentary 1-Car Class Upgrade — Use coupon code #UUNA007 when making a reservation and you'll receive a 1-class upgrade when available. Unfortunately, though, this is not a guaranteed benefit.
25% Off Base Rates — Book directly with Avis and use Avis Worldwide Discount (AWD) code #756900 for the discount.
20% Off Standard Rates — You must use code 633306 to take advantage of this discount and other benefits.
25% off Premier Rentals When a Saturday Night Is Included — Available for U.S., Canada, and European Hertz Premier rentals.
4-Hour Grace No-Charge Period — You can return a rental up to 4 hours late with no penalty in most countries; select countries — like UAE and China — offer a 2 hour grace period.
1-Car Class Upgrade — This benefit is based on availability, but it's not guaranteed.
These benefits can be extremely valuable if you frequently rent cars when you travel. To us, the most valuable is the National Emerald Club Executive status perk as it lets you rent any car on the lot for the price of a standard vehicle. This can be a life (and wallet) saver if you need to rent a mini-van, pickup truck, or another more premium vehicle for a specific use.
All in all, we value these rental car perks at $200. You may be able to reap this value in a single rental, too, especially when you consider the fact that you get more than 20% off standard rental rates at Avis and Hertz.
13. TSA PreCheck/Global Entry Reimbursement (Every 5 Years) [$100]
Like many premium credit cards, Amex Platinum card comes with Global Entry or TSA PreCheck application fee reimbursements every 5 years. Simply charge your application fee to your Amex Platinum card and it will be automatically reimbursed in the form of a statement credit to your account.
If you don't already have Global Entry, this perk is worth $100 every 5 years.
Hot Tip: We highly recommend applying for Global Entry over TSA PreCheck — this is because you'll receive both TSA PreCheck and expedited Global Entry border access with your membership.
14. Access the International Airline Program — [Wild Card]
Amex Platinum cardholders can access American Express' International Airline Program. This little-known program lets cardholders access special discount fares when booking international premium economy, business, and first class tickets on select carriers through Amex Travel.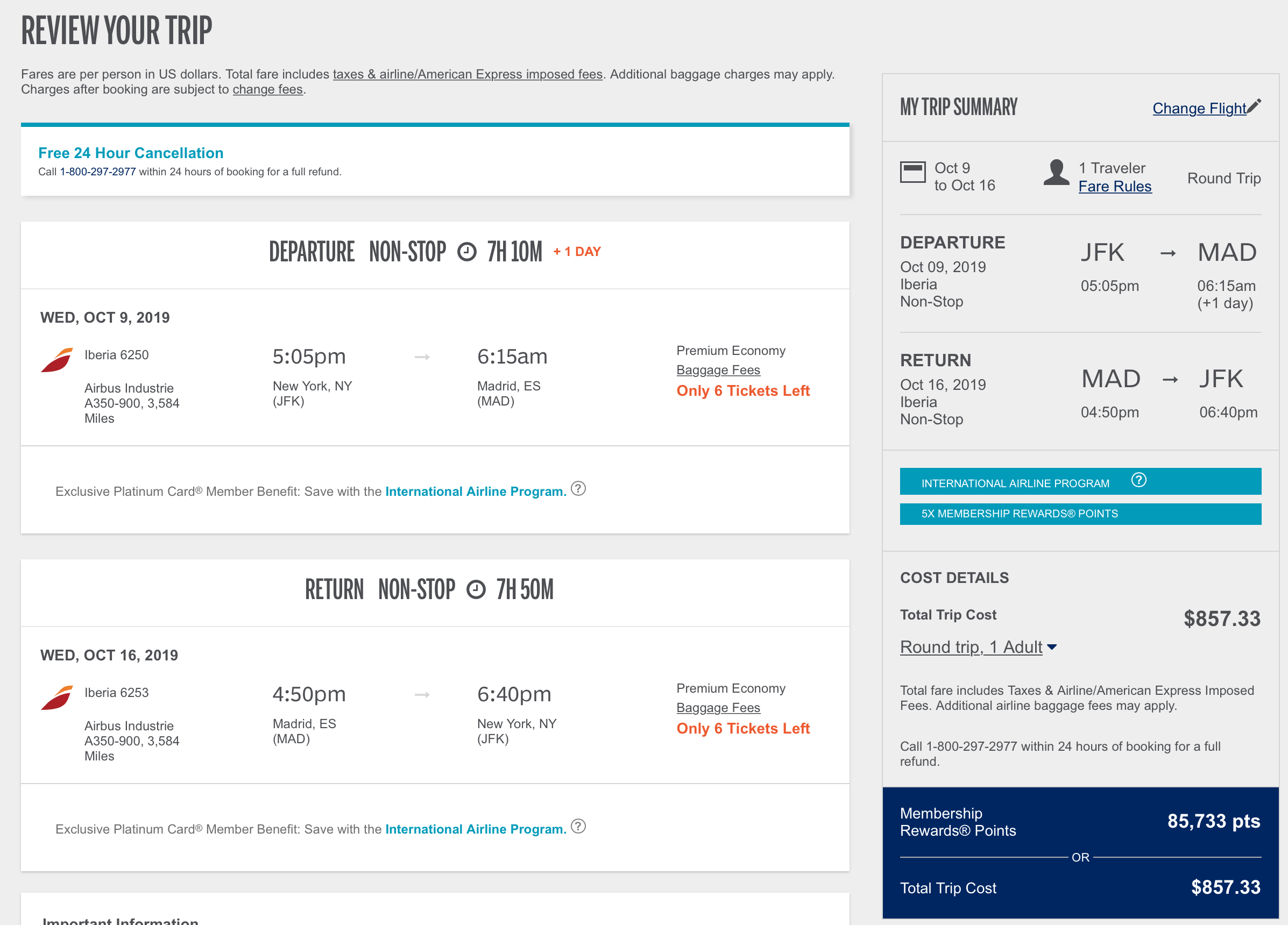 The discount you'll receive depends on the type of ticket you book. For our example search, we looked for a round-trip premium economy ticket from New York (JFK) to Madrid (MAD).
The non-stop option on Iberia costs $1,903 when booked through Google Flights, or just $857 when booked through the International Airline Program. This means the program saves Amex Platinum cardholders nearly 55% on their ticket, which is an absolutely incredible deal.
This is the most extreme example we were able to find though. We also looked for tickets from Newark (EWR) to London (LHR) in business class on the same dates. A nonstop flight on British Airways cost $5,215, while the International Airline Program had tickets for $4,227. This resulted in an $898—or a 17.5%—discount on the trip, which is still a very good deal.
The International Airline Program currently partners with the following airlines:
Aeromexico
Air China
Air France
Air New Zealand
Alitalia
Austrian
Brussels Airlines
China Airlines
Iberia
Japan Airlines
KLM Royal Dutch Airlines
LATAM
Qantas
South African Airways
Swiss Air Lines
The value of the International Airline Program benefit really boils down to how often you use it. If you frequently pay for premium tickets, then you could get thousands of dollars in value per year.
However, if you never pay for premium airfare, you'll get no value. So with that in mind, we'll leave it up to you to assign your own value to this benefit.
Amex Platinum Card Purchase Benefits
Beyond travel benefits, holding an Amex Platinum card entitles you to an array of purchase and travel protection benefits. All of the benefits we've outlined below apply to all of the purchases you make on your Amex Platinum card (unless specifically excluded in the terms and conditions).
Here's a look:
15. Extended Warranty — [$100+]
All purchases you make with your Amex Platinum card are eligible for an extended warranty from American Express. If the product you purchase has a standard warranty of 5 years or less, American Express will add a year of coverage on top of the standard warranty.
This warranty will cover up to $10,000 per item with a maximum of $50,000 in claims annually. This benefit can be extremely beneficial for big-ticket purchases like computers and TVs, so make sure that you charge these items to your Amex Platinum card to protect your purchase.
We'll value this benefit conservatively at $100 for the purpose of this article. This is because you're not super likely to actually have to use this benefit, but it can be a huge help when you do need it.
16. Return Protection — [$100+]
All purchases made with your Amex Platinum card are eligible for return within 90 days of purchase. If the store you make a purchase from won't accept your return, American Express will cover up to $300 per item for a total of $1,000 in reimbursements per calendar year. We value this benefit at $100 if used at least once.
17. Purchase Protection — [$100+]
We've all done it: you bought a new cell phone and dropped it 2 weeks after you took it out of the box. Now, you're liable for a $250 replacement screen. That is, if you didn't charge the purchase to your Amex Platinum card.
The Amex Platinum card protects eligible purchases from theft and accidental damage for 90 days from your original purchase date. This covers up to $10,000 per incident and up to $50,000 per calendar year, so it's perfect for portable electronics, music equipment, and sporting goods.
We value this benefit at $100 because — like the extended warranty — you're not likely to have to use it often. But if you do, it can quickly become a very valuable benefit.
18. Amex Car Rental Loss and Damage Insurance —

[$50]
American Express provides secondary rental car insurance on all rentals charged to your Amex Platinum card. Eligible rentals are covered for theft and damage up to $75,000 without increasing the cost of your car rental — just make sure to decline the damage waiver from the rental car company.
However — unlike the Chase Sapphire Preferred® Card that provides primary insurance — this card only provides secondary coverage, which means it kicks in after your own insurance. This means that you'll still have to pay your deductible, so consider using another credit card that offers primary insurance for your rentals instead. Because of the secondary coverage, we only value the benefit at $50.
19. Cell Phone Protection — [$100+]
Amex Platinum cardholders now receive up to $1,600 in cell phone protection (2 claims per year with up to $800 for each claim) against theft and damage, including cosmetic damage (like a cracked phone screen). Each claim has a $50 deductible and your monthly phone bill should be paid with your Amex Platinum card to receive coverage.
Final Thoughts
While it's no secret that the Amex Platinum card isn't for everybody, we do think it's worth it for those that travel with moderate frequency. If you utilize the benefits, we believe that you'll be able to get over $4,500 in value out of the card. And if you consider the welcome bonus, you'll come out even further ahead of the fee during your first year.
Sold on the Amex Platinum card? We've covered the requirements necessary to apply for the card, and then you can check out our full article on what to do when you first receive your Amex Platinum card. This guide will show you how to properly utilize all of the benefits included with your card, ensuring that you're not missing any vital steps.