Delta SkyMiles Platinum American Express Card — Full Review [2021]
"Bonuses and Benefits Galore!"
Frequent Delta travelers will enjoy this card's generous welcome offers, bonus categories and the ability to earn lots of miles when using the card to purchase Delta flights.
The Delta SkyMiles® Platinum American Express Card can be a great option for those who are seeking additional ways to obtain a higher loyalty status with the airline, as well as to maintain current status for the following year.
Key features of this card are the bonus MQM miles used in the Delta loyalty program, which can help in getting flights and other nice rewards.
This card allows you to get a lot of the same benefits as the Delta SkyMiles® Reserve American Express Card, but at a much lower annual fee.
Delta Platinum Card — Snapshot
Welcome Bonus & Info

(Partner Content)

Limited Time Offer: Earn 90,000 Bonus Miles and 10,000 Medallion® Qualification Miles (MQMs) after you spend $3,000 in purchases on your new Card in your first 3 months. Offer expires 11/10/2021.
Earn up to 20,000 Medallion® Qualification Miles (MQMs) with Status Boost® per year. After you spend $25,000 in purchases on your Card in a calendar year, you can earn 10,000 MQMs two times per year, getting you closer to Medallion® Status. MQMs are used to determine Medallion® Status and are different than miles you earn toward flights.
Earn 3X Miles on Delta purchases and purchases made directly with hotels.
Earn 2X Miles at restaurants worldwide, including takeout and delivery and at U.S. supermarkets.
Earn 1X Miles on all other eligible purchases.
Receive a Domestic Main Cabin round-trip companion certificate each year upon renewal of your Card.*Payment of the government imposed taxes and fees of no more than $75 for roundtrip domestic flights (for itineraries with up to four flight segments) is required. Baggage charges and other restrictions apply. See terms and conditions for details.
Enjoy your first checked bag free on Delta flights.
Fee Credit for Global Entry or TSA Pre✓®.
Enjoy an exclusive rate of $39 per person per visit to enter the Delta Sky Club® for you and up to two guests when traveling on a Delta flight.
No Foreign Transaction Fees.
$250 Annual Fee.
Terms Apply.

Card Categories:

Rewards Center

Customer Service Number

1-800-297-3276

Login Link

Related Articles
The Ideal Cardholder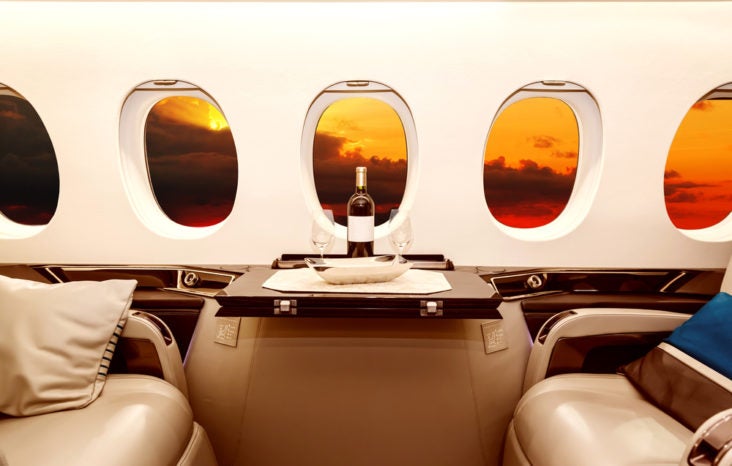 How to Really See Your SkyMiles Take Off
You will earn 3x miles per dollar on purchases made directly with Delta Air Lines and 3x on purchases made directly with hotel, 2x miles at restaurants, and at U.S. supermarkets, then 1x miles for all other purchases.
Start earning miles for purchases that you make with your card: from everyday items to monthly spending like your phone or utility bills.
There is no limit on the amount of miles that you can earn. This card does have an annual fee that will be charged to your account immediately upon account opening.
Bottom Line: Earn miles when you apply for the Delta Platinum card. The card earns 3x miles on purchases directly with Delta, 3x at hotels, 2x at restaurants and U.S. supermarkets, and 1x miles everywhere else.
Advantages of Being a Member: Top-Notch Travel Benefits
The Delta Platinum card can be an ideal card for anyone who regularly flies on Delta Air Lines. Without needing elite status, you can check your first bag for free on Delta flights.
You'll also get Main Cabin 1 priority boarding, discounted Delta Sky Club access, and a 20% discount on in-flight purchases of food, beverages, and entertainment.
The Sky Club discount gives you access to the club at at a discounted rate. Your tickets must be for same-day travel.
This differs from The Platinum Card® from American Express and The Business Platinum® Card from American Express.
Bottom Line: Enjoy many of the benefits of being a Medallion member (without having to earn it first) using the Delta Platinum card: a free checked bag, Main Cabin 1 boarding, discounted Sky Club and 20% off inflight purchases!
Enjoy a Big Spend Bonus and Companion Pass on the Delta Platinum Card
This card is also popular because of its big spend bonus: once you reach a set amount of spending, you'll earn bonus miles. This is similar to The JetBlue Plus Card.
Once you have spent $25,000 on purchases on your card in a calendar year, you'll earn 10,000 Medallion Qualification Miles (MQMs) and 10,000 bonus SkyMiles! You can earn the both up to 2 times per year.
Making things even better, the Medallion Qualification Dollars (MQD) requirements are waived when you are a cardholder and spend $25,000 on the card, so whenever you have enough MQMs you'll automatically earn the status.
Another great benefit of this card is the Companion Certificate. When you renew your card each year, you will receive a domestic main cabin round-trip companion certificate.
This is good for any domestic flight that the cardmember has a reservation for, and you just have to pay the taxes and fees.
Additional Delta Platinum Card Perks
Cardmembers get up to $15 back per month at U.S. restaurants, including dine-in and takeout, through December 31, 2021 (enroll through Amex Offers).
One last benefit that doesn't quite fit into the above categories is the Pay with Miles benefit available to cardmembers.
This allows you to utilize your miles in chunks of 5,000 at a $50 value. That's only a $0.01 per point value, so we don't recommend primarily using this method, but it is good if you have some rogue miles sitting around.
As a member, you can also travel more comfortably thanks to the many fringe benefits you get through your card, including baggage, rental car, and travel accident insurance plans.
You'll also have access to the roadside assistance and global assist hotlines, which are available when you have a travel emergency.
More perks include access to member-only entertainment events, an extended warranty, return and purchase protection, cell phone protection, and the ShopRunner benefit, which gives you free shipping on lots of online merchants.
Bottom Line: The Delta Platinum card is a benefits nexus: you get Pay with Miles (5,000/$50), a variety of travel and purchase insurances, roadside and global assist hotlines, ShopRunner, and entertainment access.
A Few Items to Consider
Prior to applying for the card, there are some things to consider. For example, the card does have an annual fee, so you will want to ensure the benefits will be worth it to you.
Our Card Math section below can help you in determining your costs.
Unlike many other American Express cards, the Delta Platinum card allows you to carry a balance.
While this can be convenient, it is important not to leave an unpaid balance, since the interest costs will greatly outweigh the value of any miles earned on the card!
Note that this card is positioned for those who travel with Delta frequently and also spend a lot of money on their credit card. If this isn't you, you would likely be better off with another airline credit card.
For instance, you could check out the Delta SkyMiles® Gold American Express Card, which is like a downgraded version of this card: it has a lower annual fee and has many of the same travel perks.
On other airlines, you've got The JetBlue Plus Card, which is another big spend bonus card. You could also check out the Chase Southwest Rapid Rewards® Plus Credit Card.
Bottom Line: The Delta Platinum card is geared toward frequent Delta flyers and big spenders. It also does not have a high earnings rate, and you may be better off with other cards if it doesn't fit your spending patterns.
How to Get the Absolute Most Out of Your Delta Platinum Card
While you can get rewards in several ways from the Delta Platinum card, certainly the focus of this particular card is travel with Delta.
Using the card on items that you purchase from Delta can help to rack up the miles. Purchases from Delta don't necessarily have to be flight-related, either.
For example, you could purchase a gift card and also earn miles.
Finally, don't overlook the value of the variety of different insurance coverages plus benefits like priority boarding and the reduced Delta Sky Club access.
By utilizing all the benefits, you'll really pull some value out of the card.
Bottom Line: The Delta Platinum card earnings rates are small, but any purchase with Delta earns 3x, directly at hotels earns 3x miles, at restaurants and U.S. supermarkets earns 2x. In addition, the big spend bonuses make up for low rates and the variety of benefits can provide a high value.
Great Card If
You are a frequent traveler who uses Delta Air Lines
You travel both within the U.S. and internationally
You plan to renew your card every year
Don't Get If
You do not travel frequently
You travel often, but you do not fly on Delta regularly
Delta Platinum Card — Fees
Annual Fee

Foreign Transaction Fees

None

Interest Rates

Late fees

Up to $40
Penalty APR: 29.99% Variable

Cash Advance APR

25.24% Variable
Fee: Either $10 or 5% of the amount of each cash advance, whichever is greater.

Additional Info
U.P. Pro Tips
It is always a good idea to purchase any Delta flights using your Delta Platinum card. If you really want to see the points grow, see whether you can purchase work-related travel using the card, too!
You might also want to weigh the cost of spending a lot of extra money at the airport on food versus enjoying the Sky Club lounge.
It offers free food and drinks as well as a quiet, luxury space for only an additional discounted cost. In the long-run, the lounge may come out to be cheaper!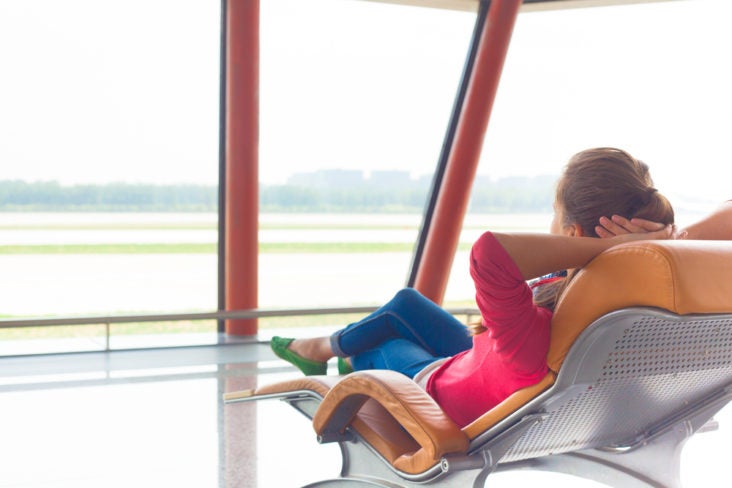 Best Way to Maximize Delta SkyMiles
As an airline card, your most valuable option with the Delta Platinum card will be to use it for purchasing flights.
However, there are some additional ways you can earn Delta miles.
Tip #1: Your purchases through Delta don't just have to be for flights. For example, you will earn 3x miles on other charges from Delta, such as gift cards, inflight service, and baggage fees. Don't forget that you also earn 3x on purchases made directly with hotels.
Tip #2: Even though you will only earn 1x mile on other purchases, the more you use your card, the more the miles can rack up – every dollar counts!
Tip #3: If you've just opened a new card, the easiest way to get a jump on your points is to bank your introductory bonus!
Just be sure to meet the minimum spend in the allotted time.
Tip #4: When you hit the big spend bonus and earn your bonus MQMs, you'll get closer to earning Silver Medallion status, which earns a 2x bonus on miles purchased through Delta.
This is on top of the normal 3x earning rate for Delta SkyMiles, the awards currency miles of Delta, for your normal flights. Just make sure you're signed up!
Tip #5: Note that because Delta Air Lines is a partner of American Express Membership Rewards, you can also earn Delta miles for any purchases with those cards.
Amex points transfer at a 1:1 ratio, so there is no loss in value.
Those miles will be stacking up in no time!
Tip #6: Use the Delta shopping portal or the SkyMiles Dining program to earn miles for things you were already going to be spending money on.
These programs, available for many different airlines and programs, are great ways to boost mileage!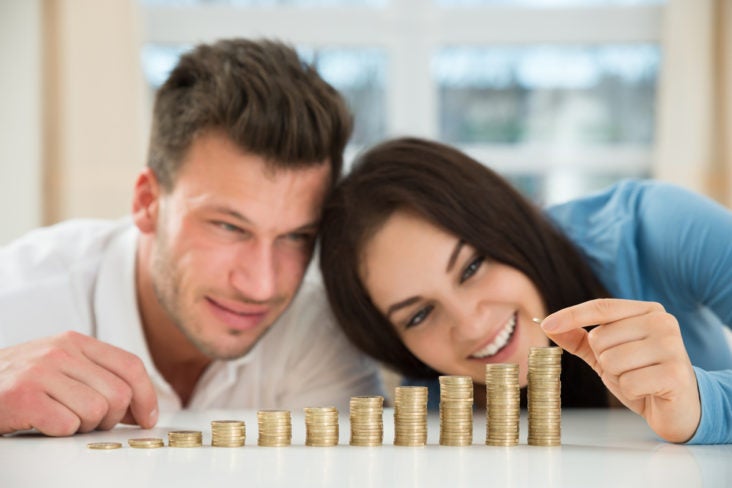 Best Way to Redeem Delta SkyMiles
Redeeming points can sometimes seem a bit overwhelming, and once you've earned enough miles on your Delta Platinum card to earn an award, you'll begin to wonder about the system.
Keep in mind that since this is a travel-related card, your most valuable options for redeeming points on this card will be on travel awards.
Most valuable option:  Your primary option for point redemption will be to turn in your SkyMiles for an awards flight where a certain amount of miles can be used in exchange for a flight.
The amount of the miles will depend on where you go, as well as the class of the ticket.
Your flights don't necessarily have to be booked on Delta Air Lines, but can also be used on any of the SkyTeam partners (see below for a list).
Awards redeemed in this way can garner a $0.02/point value or more, which you will get with business and first class redemptions.
An alternative option: You can, however, use your Delta SkyMiles for flights on Delta in order to help you offset some of the cost if you are paying for the flight in cash.
This can be done with the Pay with Miles option, where you can use your miles in chunks of 5,000 for $50 in value. This is only a $0.01 value, and therefore not recommended as your primary method of using points.
However, if you have some additional miles laying around after an award flight, you could use 5,000 extra miles to pay $50 in fees for an award ticket.
This would be a good option if you're not planning on continuing to earn miles with Delta and just want to close out what you have left of your account!
As a card member, you will have access to the SkyTeam, as well as numerous other airlines.
| | |
| --- | --- |
| Aeroflot | Garuda Indonesia |
| Aerolineas Argentinas | Kenya Airways |
| Aeromexico | KLM |
| Air Europa | Korean Air |
| Air France | Middle East Airlines |
| Alitalia | Saudia Airlines |
| Delta Air Lines | Tarom |
| China Airlines | Vietnam Airlines |
| China Eastern | Xiamen Airlines |
| Czech Airlines | |
Non-alliance partners include: Virgin Atlantic, Virgin Australia, GOL, Hawaiian Airlines, WestJet, Alaska Airlines, Great Lakes Airlines.
Platinum Delta SkyMiles cardholders also have access to hotel partners.
Delta hotel partners: Hilton, Marriott, IHG, Radisson, Accor Hotels, Hotel JAL City, Langham, Maritim, Millennium, New Otani, Nikko, Okura, Prince, Shangri-La, Taj, Worldhotels.
Additional partners can be found for car rentals and cruise lines, as well as for dining and household services. Your choices are almost unlimited!
The Gritty Details: Everything Else You Need To Know
Any time you move forward with an important financial transaction, it's important to have a good understanding of exactly what that will involve.
We think pursuing a credit card should be no different! So, here are some of the key Gritty Details you need to know about the card.
First, you will want to refer to your Cardmember Agreement for any expanded explanations, because American Express does reserve the right to change the program at any time.
Note that your Companion Certificate is earned each year and is good for domestic and lower 48 states only. However, you can fly from Hawaii or Alaska to the continental U.S.
While it is a "free" pass, you will still pay taxes and fees on the ticket, which are usually less than $25.
MQMs are the qualifying miles that help you earn elite status only, and are not available to be used for awards flights.
SkyMiles are the bonus miles earned for flights, and are the miles you earn through the bonus categories on the card.
Other Unique Features of the Delta Platinum Card
The Delta Platinum card offers numerous travel advantages that can bring peace of mind whether you're in the air or on the road. These include:
Baggage insurance plan – With the baggage insurance plan, your luggage is covered whether it is lost, stolen, or damaged. Coverage for checked bags is $500, and for carry-on luggage is up to $1,250.
Roadside assistance hotline – As a cardmember, if your car has a flat or needs a battery charge, help is just a phone call away thanks to the roadside assistance hotline.
Car rental loss and damage insurance – When you use your card to reserve and pay for a rental car, you've got coverage if the vehicle is stolen or damaged.
Global assist hotline – Traveling more than 100 miles from home? If you have an emergency (legal, medical, financial, or otherwise), the global assist hotline can help. That's what being a cardmember can do for you!
Travel accident insurance – Travel accident insurance offered by American Express can provide coverage for accidental death and dismemberment while traveling on a common carrier if you've paid for your fare with your card.
This card also makes travel more economical while at the same time allowing you additional conveniences. For example, just by being a member, you can enjoy:
20% savings on inflight purchases – Once you've used your card on eligible Delta inflight purchases of food, beverages, movies, television, video games, and/or audio headsets, you will receive a 20% savings in the form of a statement credit.
Reduced-price Delta Sky Club access – As a cardmember, you and 2 traveling companions can enjoy complimentary snacks, beverages, Wi-Fi access, TV, private restrooms, and more for a reduced fee.
Annual Companion Certificate – You'll receive one Companion Certificate every year good for domestic travel within the continental U.S. at just the cost of taxes and fees. You must be traveling with your companion for them to use the certificate.
Pay with Miles – You can use extra miles in 5,000-mile chunks at a value of $50 each to pay for part of a cash ticket, award fees, and so on.
ShopRunner – You'll get complimentary access to the ShopRunner program, which offers free online shipping at a number of online merchants.
Priority boarding – You can also enjoy early boarding on Delta flights as a benefit of your card membership, allowing you more room for your carry on bag and time to settle into your seat sooner.
Extended warranty – When you use your AMEX card for eligible purchases, you can get up to one year added to the original manufacturer's warranty.
Purchase protection – If something you buy is stolen or breaks, Purchase protection will give you a refund within 90 days from the date of original purchase.
Return protection – For up to 90 days, you can also get return protection in case you can't return your item to your original vendor.
---
For rates and fees of the Delta SkyMiles® Platinum American Express Card, click here.
---
Featured Image Credit: American Express
Frequently asked questions
Is the Delta Platinum Card worth it?
For those who are frequent travelers on Delta Air Lines, then the card can be well worth it, even with its annual fee.
Each year when you renew the card, you can receive a domestic main cabin round-trip companion certificate. Plus, when you fly on Delta, you can check your first bag free, along with saving up to $50 on a round-trip flight.
Simply having the card in your wallet can help make travel more convenient. Thanks to the additional benefits and coverage it provides, you'll get peace of mind as well:
Priority boarding
Roadside assistance hotline
Baggage insurance plan
Car rental loss and damage insurance
Travel accident insurance
Plus, you can save money when you travel by receiving a 20% savings on inflight purchases of food, beverages, movies and more. As a member, you and 2 traveling companions can enjoy reduced-price Delta Sky Club access for a discounted rate.
You can access this benefit with a same-day ticket on any airline!
Does the Delta Platinum Card have an annual fee?
Yes; see the summary table above.
Do the points on the Delta Platinum Card ever expire or go away?
Unlike points earned within Membership Rewards, the miles earned on the card don't depend on your card status.
Instead, these miles all get deposited into your Delta account, and Delta has a no expiration policy on their miles.
How does the Delta Platinum Card compare to the Gold Delta SkyMiles® Credit Card from American Express?
Both cards earn at the same rate and have a similar benefits structure (free checked bag, discounted lounge access), but the Delta Platinum card adds in big spend bonuses.
What is the Delta Platinum Card login?
Log in to AmericanExpress.com in order to manage the spending on your credit card and see if your transactions counted in your bonus categories.
Manage your Delta SkyMiles from your account on Delta.com.
Is there a foreign transaction fee on the Delta Platinum Card?
See the summary table above for info.
How do you get more MQM miles on Delta Air Lines?
While many airlines require you to fly segments to earn elite status qualifying miles, with Delta you can earn Medallion Qualification Miles when using the Delta Platinum card.
Travel prices are about to surge from pent-up demand.
Use this points strategy to lock in pennies-on-the-dollar pricing in 2021, all without being a frequent flyer...
How do I only pay $30 to go to Hawaii, $200 for business class to Asia or just $150 to Europe?
Discover the real-life strategies that anyone can use to enjoy limitless travel (even on a limited budget!)
Just sign up below and I'll send you the Limitless Travel Playbook instantly:
We respect your privacy. Please view our privacy policy here.