The Best Credit Cards for the CLEAR Expedited Airport Security Program
One of the downsides of travel can be navigating through airport security. The process often involves waiting in long lines to have your ID checked, removing items from your luggage, taking items off of your body, and reassembling yourself and your belongings when you're done.
With Global Entry and TSA PreCheck, the process of entering and departing via the airport has become faster and less stressful. The addition of CLEAR expedited airport security membership can also help you bypass airport and other prominent venue security lines.
While the service can be expensive, CLEAR can be a real time-saver for the frequent traveler.
It would be beneficial if such a valuable service for travelers could be secured complimentary or at a discount — but is that even possible? Yes; let's explore the ways to secure CLEAR membership complimentary or at a discounted price.
What Is CLEAR?
The CLEAR Program
The CLEAR program is a security clearance process available to U.S. citizens and legal permanent residents 18 years or older. CLEAR membership expedites security screening by accessing your pre-stored personal biometric information, allowing you to bypass normal TSA security and even TSA PreCheck lines.
The primary function of the CLEAR program is to expedite you through the ID process at airport security. You do not get to skip TSA security entirely — the service simply expedites the ID portion of security screening and eliminates waiting in those lines.
Additional uses are being added all the time, including using CLEAR to access sports stadiums for events, enter airport lounges, for alcohol purchases, and to fast-track rental car pickups without waiting in line.
Bottom Line: CLEAR does not come with Global Entry or TSA PreCheck. For the best possible travel experience, check out the best cards that offer complimentary Global Entry and TSA PreCheck, then enroll in CLEAR separately.
The Cost of CLEAR
A full annual CLEAR membership, which includes expedited airport security, is $179 per year. You can add up to 3 family members for an additional $50 each per year.
There is no cost for an annual CLEAR Sports membership, which gives you access to select stadiums throughout the country.
Hot Tip: The CLEAR Sports member can also bring 1 guest with them through the CLEAR lane at stadiums.
Best Credit Cards for Complimentary CLEAR Membership
At this time, there are 3 cards with the promise of complimentary CLEAR membership.
Let's look at additional opportunities for free or discounted CLEAR membership.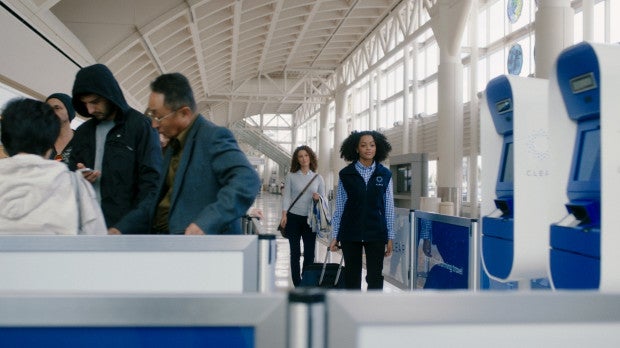 The Best Credit Cards for Discounted CLEAR Membership
There are several ways to avoid paying the full $179 annual CLEAR membership fee.
Let's start by taking a look at which credit cards offer a discount on the cost of CLEAR membership.
Delta Air Lines-Branded Credit Cards
Delta has created a strong partnership with CLEAR and offers discounted memberships through its Delta-branded credit cards.
Normally CLEAR membership costs $179 per year. However, cardholders of any of these Delta branded credit cards will pay a discounted price of $109 per year:
You can sign up for qualifying Delta discounted CLEAR membership here.
American Express® Green Card
If you hold the Amex Green card you can receive $100 statement credit each calendar year when you use the card to pay for your CLEAR membership.
United Airlines-Branded Credit Cards
United-branded credit cardholders also receive discounted membership. Instead of the $179 annual membership fee, United cardholders pay just $109.
Some examples of United branded cards that offer this discount:
United Club℠ Business Card
To enroll in CLEAR as a United cardholder, use this link.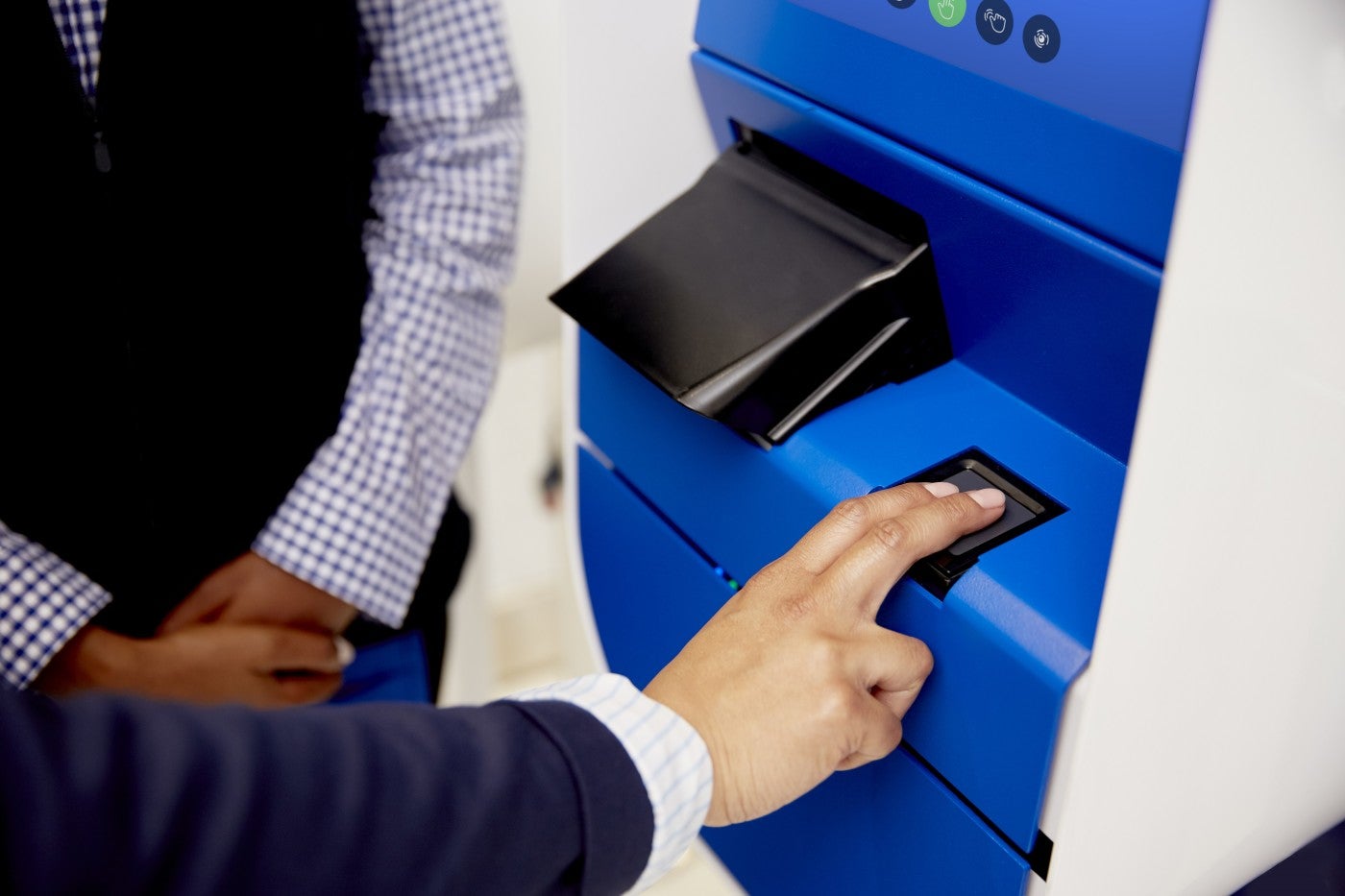 Additional Ways To Secure Complimentary or Discounted CLEAR Membership
Complimentary CLEAR Membership
Delta Air Lines SkyMiles Medallion Elite Status
For those frequent Delta SkyMiles travelers who have Diamond Medallion elite status, CLEAR membership is complimentary.
United Airlines MileagePlus Premier Elite Status
United MileagePlus Premier 1K and Global Services elite status members also receive a complimentary CLEAR membership.
Refer a Friend
If you have an existing CLEAR membership, you can refer a friend for a free trial membership and in return receive additional free months on your membership.
Even if you have a complimentary membership, you may also receive offers to refer friends to receive as many as 6 free trial months.
Free 2-Month Family Trial
Receive 2 months of CLEAR free for your entire family via this link.
Discounted CLEAR Membership
Frequent Flyer Elite Status
Both Delta and United offer discounted CLEAR membership to their elite members.
Instead of the $179 annual membership Delta Silver, Gold, and Platinum Medallion members can purchase the same membership for a discounted price of $109.
United Premier Silver, Gold, Platinum elite status members can also qualify for the same $109 discounted membership.
Frequent Flyer Program Member
Even if you don't have elite status with a frequent flyer program, if you are simply a member you can qualify for discounted CLEAR membership.
Sign up for a Delta SkyMiles or United MileagePlus frequent flyer program account or use your current account number if you're already a member and pay just $119 per year for CLEAR.
Student Membership
Have a valid school email address and student ID and you can save big on your CLEAR membership. Remember, CLEAR gets you into stadiums across the country as well as through airport security. CLEAR student membership costs $50 per year for up to 4 years if you qualify.
Combining Discounts and Statement Credits
If you qualify for certain discounted CLEAR membership, such as Delta or United elite status, for example, you could also use your Amex Green card to pay for your membership and receive the $100 statement credit.
This combination would drop the price of your membership to a net $19 each year.
Final Thoughts
Having a CLEAR membership can be a real advantage for helping you get through security quickly. However, you should never have to pay full price for CLEAR.
Through credit card discounts, statement credits, frequent flyer programs, referrals, and student discounts, it's possible to secure CLEAR affordably if it's a benefit you can utilize to make your travel more efficient.
---
The information regarding the Centurion® Card from American Express, American Express® Green Card, and United Club℠ Business Card was independently collected by Upgraded Points and not provided nor reviewed by the issuer.