What Is the Value of Delta Diamond Medallion Status? [2021]
Diamond Medallion is the highest frequent flyer tier in the Delta SkyMiles program, above Platinum, Gold, and Silver. Requiring the most amount of money spent and the most amount of miles flown for Delta elite status, the benefits are plentiful and very beneficial.
Diamond Medallion passengers are given the best treatment among any of Delta's frequent flyers (except for the elusive Delta 360 status, which is by invitation only).
Diamond Medallion benefits include fee waivers, SkyTeam Elite Plus, Global Upgrades, the highest priority for complimentary upgrades and much, more.
While the requirements to earn Delta Diamond Medallion are the hardest amongst all the tiers, it can certainly be worth it for those that travel for business or those that appreciate extra comfort throughout their air travels.
How To Earn Delta Diamond Medallion

 
Earning Diamond isn't easy. It's the hardest to earn of the 4 elite tiers that Delta has, and is actually harder than several competing frequent flyer programs.
To earn Delta Diamond you must fly 125,000 miles a year (known as Medallion Qualifying Miles) or fly 140 segments a year (known as Medallion Qualifying Segments), and then also spend either $15,000 a year (known as Medallion Qualification Dollars) or participate in a waiver. Unlike most other domestic airlines in 2021, Delta is not waiving any elite earning requirements or reducing the flying you need to do to reach Diamond (instead, you can earn bonuses depending on the tickets you purchase).
If this is a lot to digest, you're not alone.
Medallion Qualification Miles are miles you earn by flying — literal amounts flown. So, a trip with a flight length of 672 miles would net you 672 Medallion Qualification Miles, or MQMs.
Medallion Qualification Segments are segments you earn by flying — each takeoff and landing. A trip with 1 connection would be 2 flight segments.
Diamonds need to complete their qualification requirements by December 31 of each year. If they don't, they won't earn Diamond for the following year.
Choice Benefits (up to $2,000 Value)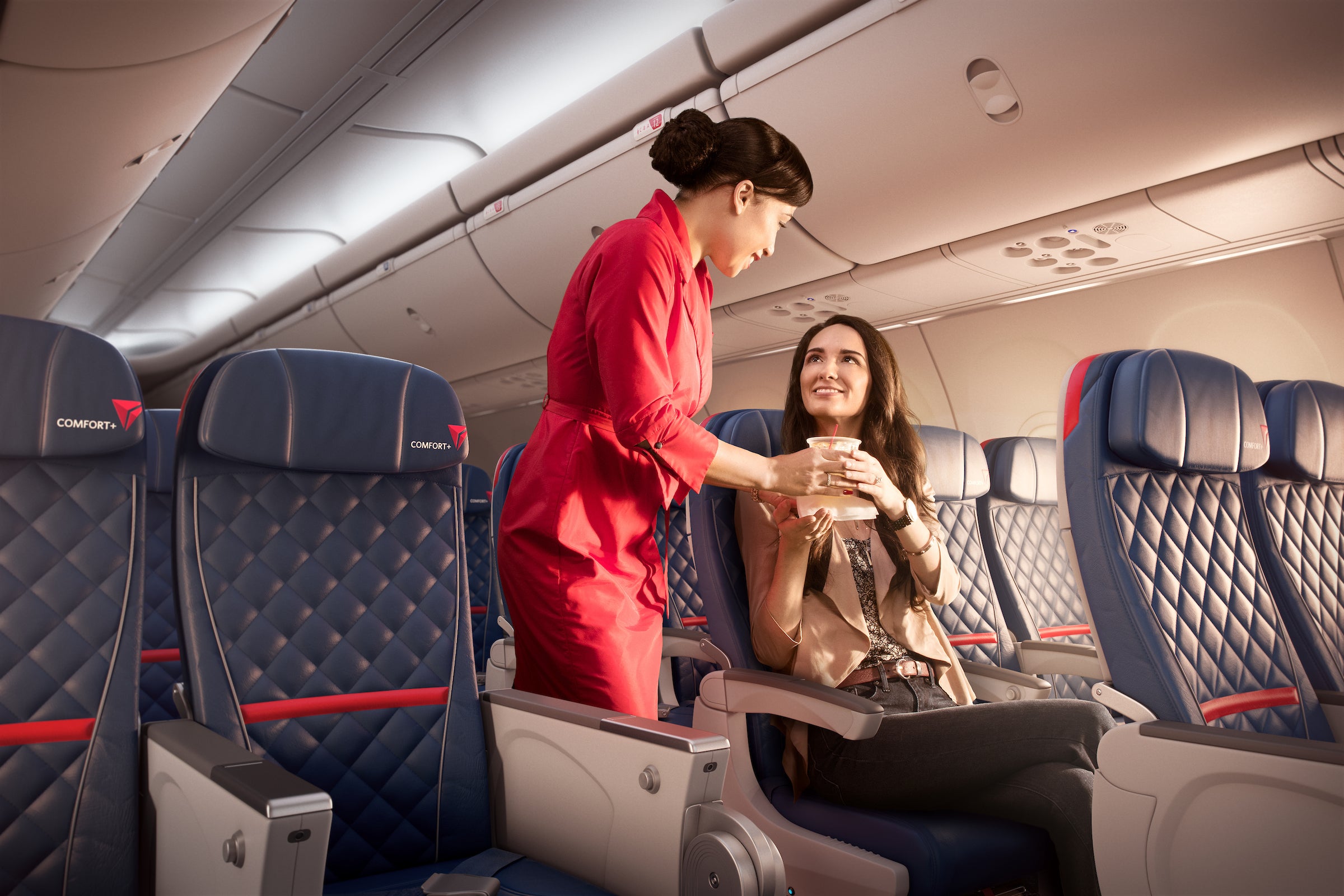 Diamond Medallion members get to choose 3 benefits from a Choice Benefits pool, allowing them to tailor the benefits that matter most to them.
The choices are:
4 Global Upgrades
8 Regional Upgrades
2 Global and 4 Regional Upgrades
Delta Sky Club Individual Membership

 

1 Executive Sky Club Membership (requires 2 Choice Benefits)
1 Delta Sky Club guest pass
25,000 Bonus SkyMiles
1 $200 Delta travel voucher or 1 $200 Tiffany & Co. gift card
Gifting of Delta Gold Medallion
Let's take a look at each of these in more detail:
4 Global Upgrades allows you to secure an upgrade in advance on any cash or award ticket in Main Cabin, Comfort+, or Premium Select fare, excluding basic economy. If there's upgrade inventory, you can upgrade. These upgrades are most valuable for long-haul routes, such as to Sydney, London, or Johannesburg.

 

8 Regional Upgrades can be used for cash or award tickets to secure an upgrade in advance on any route where you would ordinarily be able to upgrade via the traditional Medallion Complimentary Upgrade process, including to Delta One.

 

2 Global and 4 Regional Upgrades combine the best of both long-haul and regional travel. For those elites that only maybe travel internationally once a year (cash or award ticket), they can use the Global Upgrades and then use the Regional Upgrades for domestic travel.
Delta Sky Club Individual Membership normally can be purchased outright, or you can get it using the Delta SkyMiles® Reserve American Express Card. If you don't want to pay for it through another channel, this is certainly a great way to get it for free.
Delta Sky Club Executive Membership allows for you to access the Sky Club for yourself and 2 other guests, but comes at a premium as you need to use 2 Choice Benefits.
Delta Sky Club Guest Passes are good for those that have normal Sky Club membership through a credit card and want to allow a guest to enter on every visit.
25,000 bonus miles are traditionally good for a one-way domestic first class ticket, or a few one-way economy class tickets, however, the number of miles will vary since Delta employs dynamic award pricing.
The $200 Delta travel voucher is good for those that want to reduce the amount of personal spend on Delta travel but comes as one of the least valuable benefits. The same goes for the Tiffany & Co. gift card.
Finally, gifting Delta Gold Medallion status, which comes with SkyTeam Elite Plus, can be useful, but only if the person receiving the status would ordinarily fly enough to make use of the benefits.

 
It's worth noting that if you selected upgrades as part of your Choice Benefits package, these were extended through 2021 thanks to the COVID-19 pandemic.
Unlimited Complimentary Upgrades ($1,500 Value)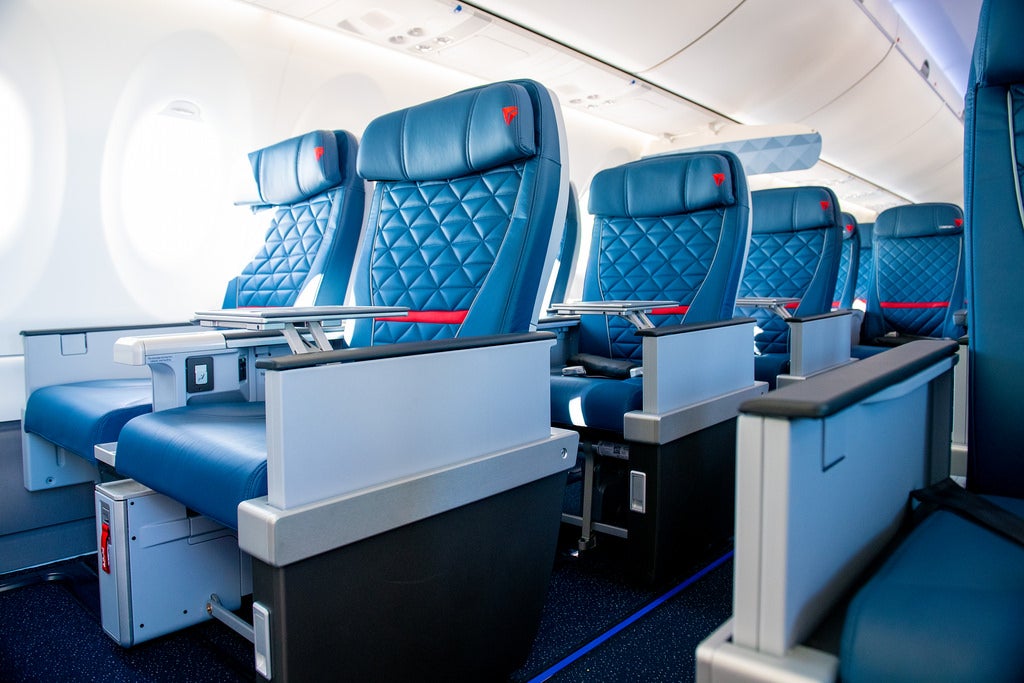 Delta Diamond receives complimentary upgrades on all routes within the U.S. and select international destinations, such as the Caribbean, Mexico, and Canada.
Diamonds are always at the top of the upgrade order, so you can know that as a Diamond, you'll always be among the first to get upgraded.
In all upgrade cases, you must be on a paid ticket (except E fares), an award ticket, a Miles + Cash ticket, or a Pay with Miles ticket. You can never be on a basic economy fare, as these types of tickets do not receive upgrade privileges.
Here's an easy to understand chart from Delta on how and when you can receive complimentary upgrades:
| | |
| --- | --- |
| Type of Upgrade | When the Upgrade May Clear |
| Unlimited complimentary U.S. 50 Delta One upgrades | Day of departure |
| Unlimited complimentary first class upgrades | Begins 120 hours (5 days) prior to departure with priority |
| Unlimited complimentary Delta Comfort+ upgrades | Shortly after ticketing |
| Unlimited complimentary U.S. 50 Delta One, first class, and Delta Comfort+ upgrades for a companion (includes paid tickets as previously mentioned and SkyMiles companion certificates) | Yes |
| Unlimited complimentary Clase Premier upgrades on select Aeromexico-operated flights | Begins 120 hours (5 days) prior to departure |
| Complimentary preferred seats | Yes |
For upgrade order, it's a fairly easy process to understand:
Your Delta Diamond Medallion status will be the most important deciding factor — Diamonds get upgrades before all other tiers
If all else is equal between 2 Diamonds, the 1 with the higher fare class will get upgraded
If all else is equal, a Diamond with a Delta Reserve card will get upgraded
If all else is equal, the Delta Corporate Traveler will get the upgrade
If all else is equal, if you spend over $25,000 on a Delta co-branded American Express card, you'll get the upgrade
If all else is equal, finally, the upgrade will go to the person who requested the upgrade earlier
Delta Diamonds are the first people to receive upgrades on any flight, and from past conversations with these travelers, they are in the forward cabin a majority of the time, though that percentage is starting to decline as Delta begins to more heavily upsell its premium cabins. As a consolation, a Delta Diamond will be upgraded to Comfort+ right after they purchase their ticket, so at the very least, they can sit in the extra legroom seats scattered throughout the cabin.
Earning More Points ($500 Value)
As a Diamond Medallion, you earn 11 miles for every dollar spent — the highest amount of any elite tier. So, a minimum spend of $15,000 would result in 165,000 miles earned annually.
Diamond Medallions can also roll over miles. If you fly more than the 125,000 required for status, the overage will count toward the following year's status earning. For example, if you earn 150,000 MQMs in a year, you can roll over the excess 25,000 MQMs earned beyond the 125,000 MQM requirement to next year's balance — a great jump start to earning next year's status!
Delta uses a dynamic system of pricing out awards and has removed its award charts, so it is difficult to actually estimate what the 165,000 miles earned with Diamond may be redeemed for. In general, this would roughly be worth 1 round-trip business class to Europe, if redeemed for maximum value. Because these miles are accumulated over time and award availability may be limited, the value can't be compared to what an actual ticket may cost.
Complimentary CLEAR Membership ($179 Value)
Diamond Medallions receive a free membership to CLEAR, the fee-based program that allows you to breeze through the identification and boarding pass scan process before security. Normally, this membership costs $179 a year, however, Diamond Medallions receive it for free.
CLEAR requires members to enroll by scanning their fingerprint and/or iris, and then as they come to the airport for flights, they simply scan their boarding pass and fingerprints and then proceed directly to the metal detectors and bag scanners. This avoids Diamond Medallions having to wait in line to have their information checked and will help expedite them getting through into the terminal and to the gate or club.
Highest Priority Boarding ($150 Value)
Delta Diamond Medallions receive the highest boarding priority, just after pre-boarding (for folks who need more time getting onto the plane) and active-duty military personnel. Diamonds board with Delta One customers. 
Here is the boarding order, from Delta:
Boarding Order
Eligibility
Pre-boarding

Customers needing assistance or additional time to board
Active-duty U.S. military personnel with ID

Delta One

Delta One customers
Diamond Medallion members

First class or Delta Premium Select

Delta Premium Select customers
First class customers
Diamond Medallion members (if aircraft does not have a Delta One cabin)

Early boarding for customers traveling with car seats and strollers
Delta Comfort+
SkyPriority

Platinum Medallion members
Gold Medallion members
Flying Blue Platinum and Gold members
Virgin Atlantic Flying Club Gold members
Virgin Australia Platinum and Gold members
GOL Smiles Diamond members
SkyTeam Elite Plus members

Main Cabin 1

Silver Medallion members
Delta Corporate Travelers
Priority Boarding Trip Extra customers
Cardholders of:
Flying Blue Silver members
Virgin Atlantic Flying Club Silver members
Virgin Australia Velocity Silver members
GOL Smiles Gold members
SkyTeam

E

lite members

Main Cabin 2
Main cabin customers
Main Cabin 3
Main cabin customers booked in T, X, and V fares
Basic Economy
Basic economy customers (E)
SkyPriority (Included in SkyTeam Elite Plus Value)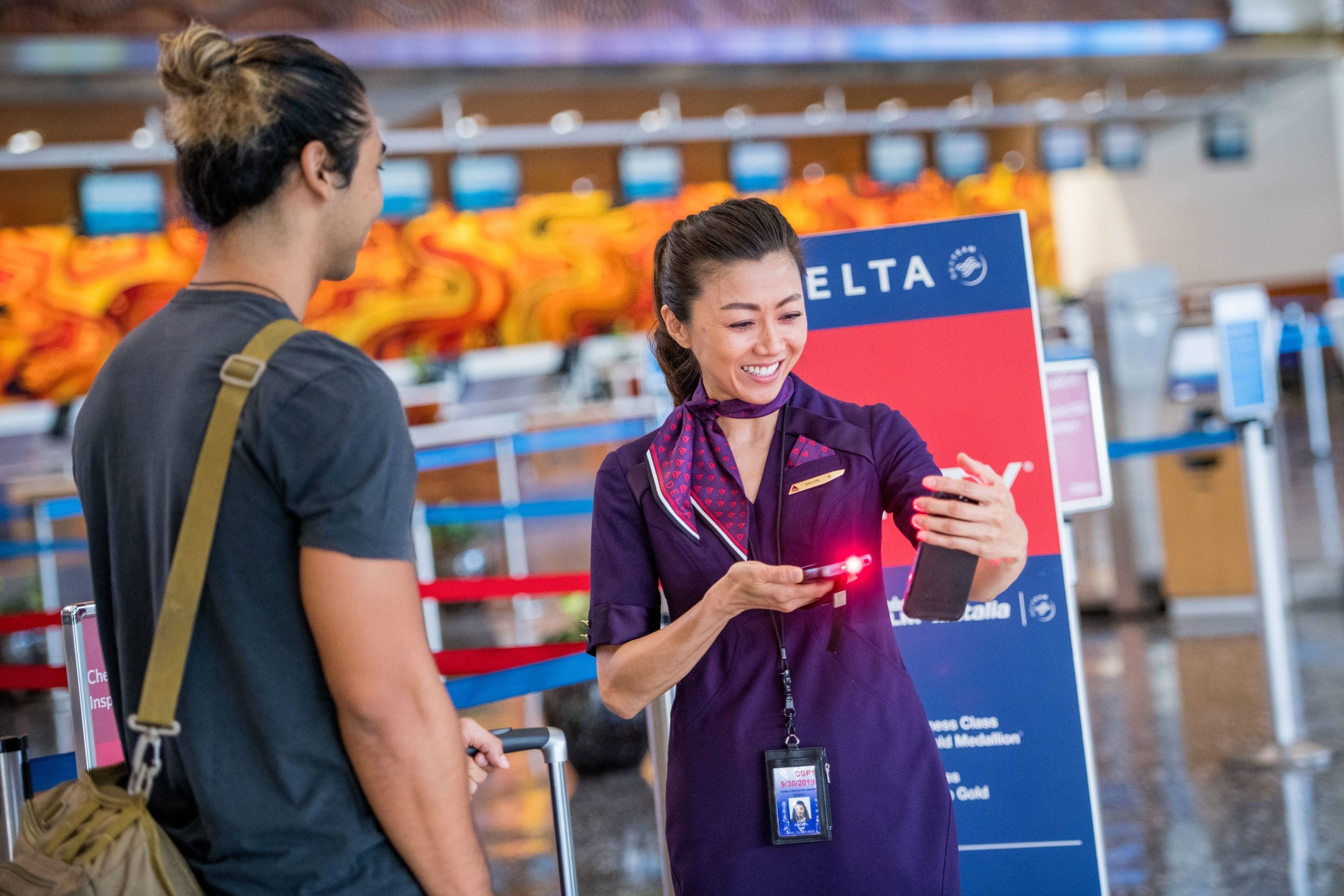 As part of Diamond, you also receive SkyPriority, allowing you to get through the various aspects of travel within airports faster. It's worth noting that Gold and Platinum also receive this benefit, so there's nothing necessarily differentiating the Diamond level.
SkyPriority includes:
Priority check-in, where you can speak to an agent from a separate queue

Check a bag faster, check-in for your flight faster, and seek agent assistance faster during irregular operations — a huge benefit compared to those that need to wait in the standard lines that may be long

Priority security in select airports, usually those that are hubs and/or major cities

At these airports, you don't have to stand in the regular lanes and can instead use the priority lanes for faster access; these lanes are separate from TSA PreCheck and CLEAR, so if you have access to one of those services, you'll want to use those respective channels

Expedited baggage service

Your bags will be tagged with a priority tag at check-in and be among the first bags to come off of the aircraft at your arrival
Free Checked Bag ($350 Value)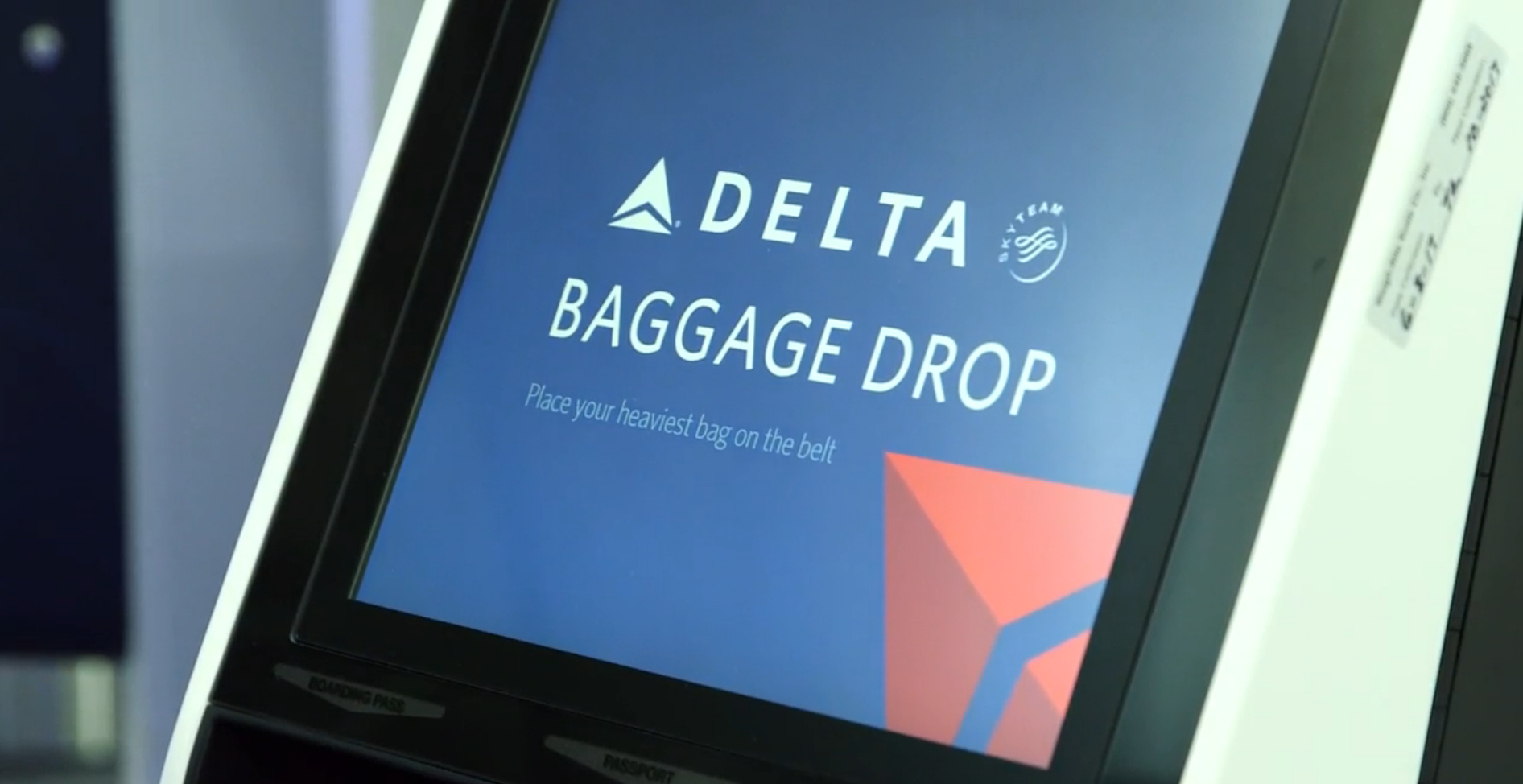 You receive your first checked bag free on all Delta and partner flights as a Diamond Medallion perk. The free checked baggage benefit also extends to 8 of your traveling companions, which can be several hundred dollars saved depending on the itinerary and how many bags you may be checking.
Waived Same-Day Confirmed Fees ($400 Value)
Like both the Gold and Platinum Medallion tiers, Diamonds get free same-day confirmed changes, where they can confirm on to an earlier or later flight, so long as it is on the same day. The way this works is pretty simple — if the same fare class is available on the new flight, the Diamond can move to it at no additional charge. The only caveats are that you can't switch airports (i.e. you can't switch from LGA to JFK) and you can't move from a connecting flight to a nonstop flight, which traditionally comes at a premium.
Bottom Line: When you do a same-day confirmed change, you're confirming onto the new flight and will have a seat in your name — it is not to be confused with standby, where you don't have a confirmed seat.
Waived Same-Day Standby Fees ($300 Value)
Standby is available for Diamonds, free of charge, allowing them to go on an earlier or later same-day flight if they can't otherwise confirm onto the flight. If you want to move to a particular flight and your specific fare class is not available, standby lets you list onto the flight; if a seat should become available, you can receive it at the gate.
Bottom Line: Diamond Medallions get the huge benefit of being at the top of the waitlist, meaning they'll get an available seat for standby free of charge before any Platinums, Golds, or Silvers.
Dedicated Phone Line ($250 Value)
When you need to speak with a human, you want to do it quickly — chances are, there's an issue with your reservation, a flight cancellation, or severe weather approaching. As a Diamond, you get first priority in speaking with a Medallion agent. Your calls are answered before other elite tiers, allowing you to get your ticketing problems sorted quickly.
A "hidden" benefit of the Delta Diamond line is that sometimes these agents may be willing to bend rules, waive fees, or do other favors. While this isn't written down or policy, many Diamond members report receiving above and beyond customer service from these agents.
Hot Tip: Diamond Medallions should call 800-323-2323 for their elite service desk.
Priority Waitlist ($150 Value)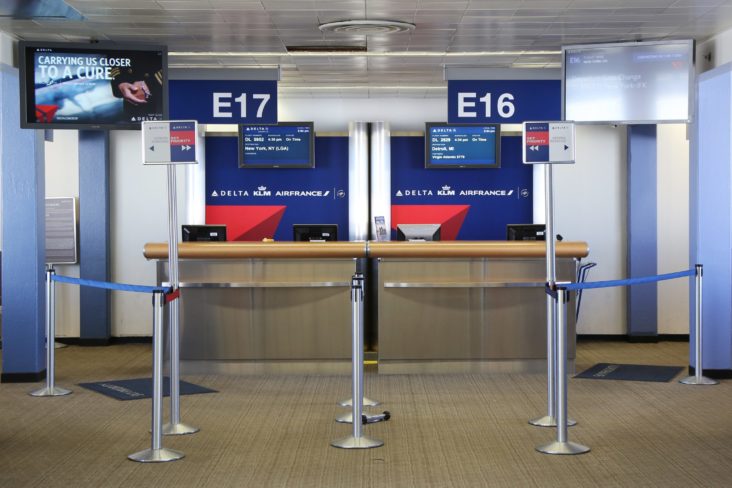 In cases where a Diamond Medallion can't purchase a specific fare, they can waitlist so that if a seat should open up, they can book it. Diamonds get priority over all other elite levels when utilizing waitlists.
SkyTeam Elite Plus ($500 Value)
SkyTeam Plus is the highest alliance-wide status that SkyTeam has, similar to Star Alliance Gold or Oneworld Emerald. 
Among the benefits you'll receive are:
Priority baggage handling, where your bag will be among the first bags to be delivered off of the plane

SkyTeam Elite Plus bags are tagged with a priority tag when you check them in, allowing handlers to know to deliver your bags first

Lounge access to any lounge worldwide of any SkyTeam carrier

For example, Aeroflot's lounges in Moscow, Aeromexico's lounges in Mexico, and any SkyTeam lounge or Delta Sky Club in the U.S., so long as you're on a qualifying international ticket

Free baggage on all SkyTeam airlines — save on baggage fees no matter where you travel
Hot Tip: Lounge access is one of the most valuable benefits of SkyTeam Elite Plus status, as lounge access can refresh you before or after a flight. Unfortunately, SkyTeam Elite Plus lounge benefits aren't valid on flights solely within the U.S., so if you want access there, you'll need a Sky Club membership.
Hertz President's Circle Status ($200 Value)
If you're a heavy flyer, you're probably someone who also rents rental cars a lot. Thanks to Delta's partnership with Hertz, Diamond and Platinum members will receive complimentary President's Club status, allowing you to earn more Hertz points and free upgrades.
President's Circle
Qualification
20 rentals or $4,000
Upgrades
Guaranteed
Earning Points
$1 = 1.5 points
Ultimate Choice
Widest selection
Free CLEAR Airport Trial
4 months
Reward Redemptions
Additional exclusive benefits and rewards
Transfer Points to Select Traveler Partners
✓
Dedicated Hertz Rewards Line
✓
Free Additional Driver
✓
Delta Vacations Savings (Value Depends on How Much You Purchase)
No matter which Medallion elite level you hold, you can get minor savings on Delta Vacations.
$50 savings on vacations of $1,250 to $2,499
$100 savings on vacations of $2,500 to $3,999
$150 savings on vacations of $4,000 to $6,999
$350 savings on vacations of $7,000 or more
When you purchase a Delta Vacations package of a certain amount or higher, you'll get a specific discount. This is the same discount across all elite levels.
Luggage Tags ($10 Value)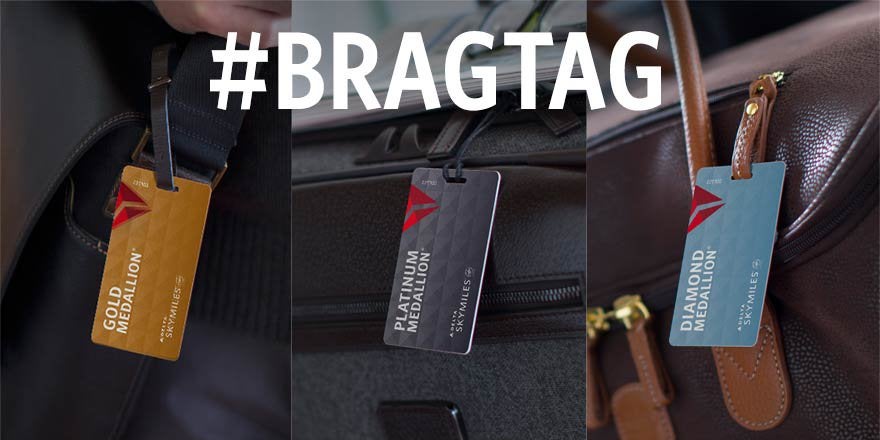 If you're a Delta Diamond, and you've worked that hard for status and spent more than $15,000, you've got to show it off. Like all Medallion tiers, you'll receive a complimentary luggage tag to strut your stuff in the terminal.
Reclaim My Status ($400 Value)
This benefit is available to all Medallion tiers and is 1 way the SkyMiles program is great for busy travelers. Life happens — and even the busiest of travelers can have interruptions. It could be a job change, surgery, the birth of a child, or perhaps a severe financial situation. Whatever the case, Delta allows you to get that status back with a fairly simple process.
After you feel like you can fly again, once you finish your life event, you can reclaim your status by contacting Delta and providing proof of the interruption that caused you not to fly Delta. Assuming it gets approved, you'll be granted a temporary status that you must then complete a challenge to keep through the remainder of the year.
For Diamonds, that means you must either fly 31,250 MQMs or 35 MQSs and $3,750 MQDs (or an MQD waiver) within 3 months. If you finish this challenge, you'll be granted Diamond Medallion through the following year, allowing you to get back on track to earning Delta status for years to come.
Final Thoughts
When you add up all the benefits together, accounting for maximization of each benefit, you're looking at approximately $6,689 worth of value each year — a decent return if you plan on spending the $15,000 annually for status.
A flyer who doesn't use many benefits can expect around a $5,000 valuation each year, while a flyer who over-utilizes benefits can expect north of $10,000 of valuation each year.
Delta Diamond is at the top of the elite tiers and definitely comes with some serious perks, including global upgrades, free same-day changes, a chance for free Sky Club access, and more. It's certainly a status to consider if you live in a Delta hub and are loyal to the SkyTeam alliance!