What Is the Value of Delta Gold Medallion Status? [2021]
Gold Medallion status is the level above entry-level Silver Medallion status in the SkyMiles elite status program. At Gold status, you start to experience many mid-tier frequent flyer benefits, and it is a huge jump from the lower Silver level.
Gold Medallion is the second-largest tier in the Delta program, and it's where many road warriors and business people have their membership. Gold Medallion is the first status level in the program to come with SkyTeam Elite Plus, the SkyTeam top-tier level that allows enhanced airport experiences, including worldwide lounge access no matter the class of service you are traveling in. It falls below Platinum and Diamond Medallion status.
In this post, we're going to look at:
The benefits of Gold Medallion status
The value of each benefit
How you may be able to maximize Gold Medallion status
How To Earn Gold Medallion Status
There are 2 ways you can earn Gold Medallion status:
Fly 50,000 Medallion Qualifying Miles OR fly 60 Medallion Qualifying Segments AND spend $6,000 Medallion Qualifying Dollars
Fly 50,000 Medallion Qualifying Miles OR fly 60 Medallion Qualifying Segments AND receive a Medallion Qualifying Dollar Waiver from spending $25,000 or more on a co-branded Delta American Express credit card
Medallion Qualifying Miles (MQMs) are the actual miles flown on a plane. So, if a flight between City A and City B is 532 miles then you earn 532 MQMs towards status.
Medallion Qualifying Segments (MQS) are individual flights you may fly. So, if you fly from Detroit to Atlanta to Miami, that would be 2 Medallion Qualifying Segments. It's usually much harder to qualify on segments than flown miles.
Medallion Qualifying Dollars (MQDs) is the amount of money you spend on Delta or its partners. This includes everything except taxes, which, depending on the market, can be a considerable portion of the ticket price.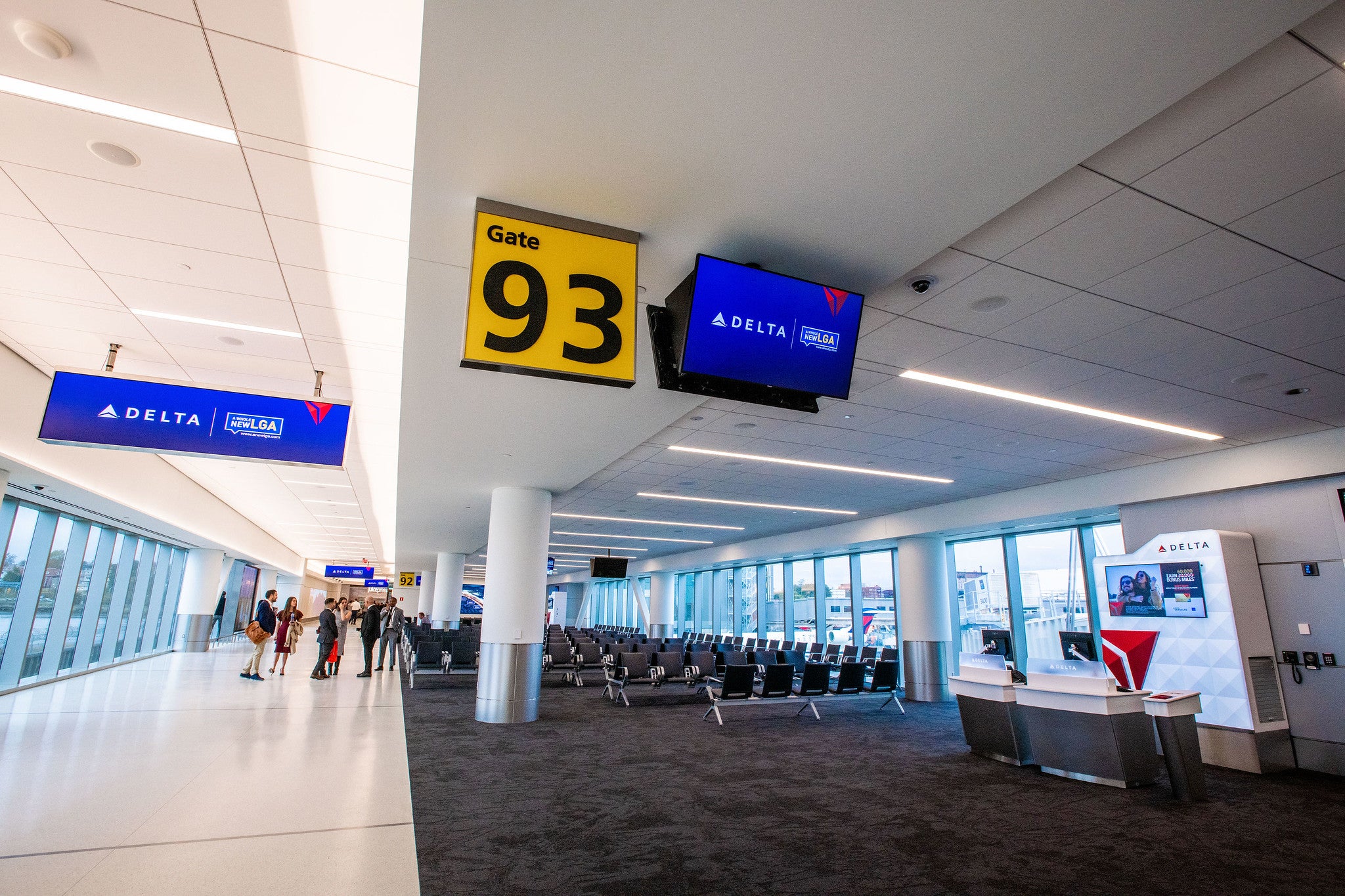 It's worth noting that for 2021, instead of lowering or reducing elite qualifying requirements, Delta has introduced a 2022 Medallion Status Accelerator promotion whereby you can earn up at least 50% more additional elite qualifying miles, dollars, and segments for all trips taken after April 1, 2021.
The Benefits of Gold Medallion
Increased Mileage Earning ($300 Value)
Gold Medallions earn 8 miles per dollar, excluding the taxes on each ticket. If your ticket is $100, and $10 of that is taxes, you'd earn miles only on the $90, which in this case would be 720 SkyMiles.
If you look at the amount of money that's required to be spent to earn Gold, which is $6,000, this would mean that one would earn 48,000 SkyMiles a year by spending the minimum amount. Looking at this, that's roughly 4 one-way economy class tickets or 1 round-trip domestic first class ticket, but that's a very rough estimate since Delta now has a dynamic pricing system where users can no longer refer to an award chart.
All Medallions, including Golds, receive a Rollover MQM benefit, which is unique to Delta. 
Here's an example that Delta has provided:
"You reach Gold Medallion Status by earning 60,000 MQMs and $9,000 MQDs during the 2021 calendar year – giving you Status from the day you earn it through January 31, 2023. You only needed 50,000 MQMs to reach Gold and had enough MQDs for Platinum, but didn't quite hit the 75,000 MQMs needed to reach Platinum. With Rollover MQMs, you'll be able to rollover the 10,000 MQMs you earned above and beyond the Gold requirement, to your next year's balance giving you a head start toward earning Status again for 2022. We'll automatically rollover your MQMs by the end of January each year."
So, if you earn more than what Gold status would normally require, the difference in miles that you fly between Gold (50,000) and Platinum (75,000) will be rolled over to the next year to help you on achieving an elite status tier.
Hot Tip: One of the best perks of Medallion status is Rollover MQMs. If you're close to the next Medallion tier, but won't quite make it, don't worry. The miles you fly above the previous tier will roll into the next Medallion qualification year and give you a head start on earning status.
Unlimited Complimentary Upgrades ($400 Value)
Just like United and Alaska, all elites on Delta receive the opportunity for unlimited domestic and local international upgrades, according to their status and type of ticket.
In general, you receive upgrades on all paid tickets (except E fares, which is basic economy), award tickets, Miles + Cash, and Pay with Miles tickets.
Delta One is Delta's most coveted upgrade opportunity — these are lie-flat seats, typically to premium destinations such as New York (JFK) to Los Angeles (LAX) or San Fransisco (SFO), or certain cities to Hawaii. Gold Medallions can receive these upgrades on the day of departure only, which means you'll need to wait until you're at the airport to see if you've cleared.
For domestic upgrades into first class, Golds can receive these beginning 72 hours (3 days) before departure. Typically, these upgrades would be for routes that aren't hub to hub, or on off-days, such as mid-week or during weekends.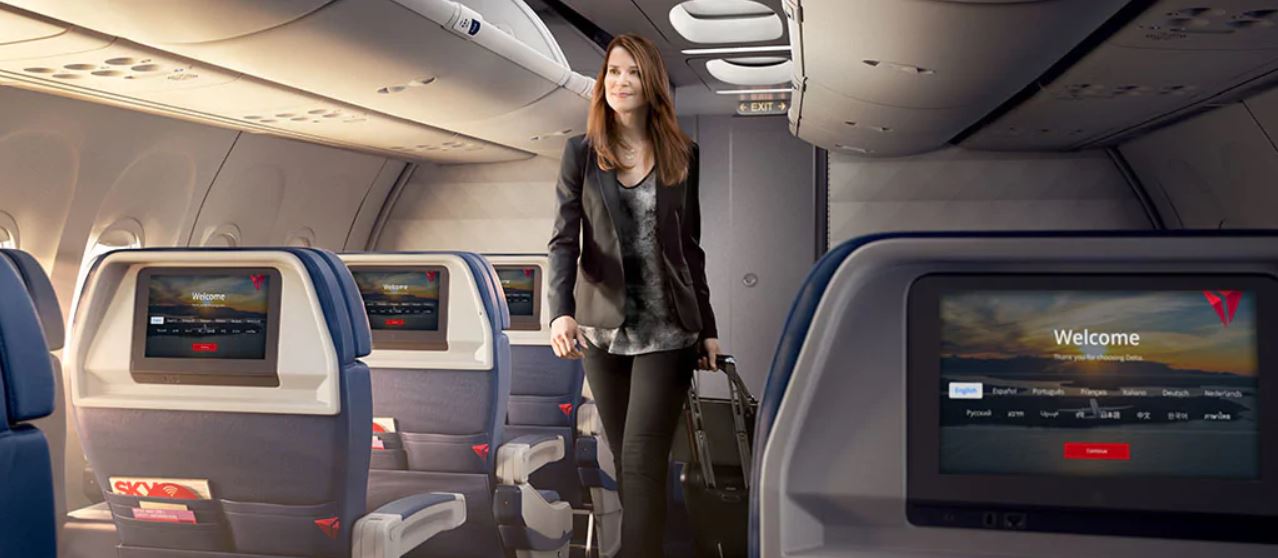 For complimentary Delta Comfort+ upgrades, Golds receive these days in advance of the flight, like first class upgrades. Comfort+ seats are those with extra legroom and come with complimentary drinks and snacks, so you can enjoy yourself a little more.
Since you cannot select a Comfort+ seat when you purchase your ticket, it is very important to rely on the 72-hour upgrade window to move into one of these extra-legroom economy seats, especially if it is looking like your upgrade will not clear. Keep an eye out, as some higher elites may get upgraded during the 72-hour window, in which case you may be able to move into one of their seats if you happen to see it open.
Companion upgrades are processed very similarly to other upgrades and follow the same upgrade windows, respective of the type of cabin you're upgrading into. You may attempt to upgrade 1 other companion, and depending on the number of seats remaining, you may find this task quite difficult, especially on very high-profile routes, like Washington, D.C. (DCA) to Los Angeles (LAX).
Unique to Delta, you can also receive complimentary upgrades on its geographically closest partner airline, AeroMexico. This process clears the same as normal upgrades, so in this case at the earliest, 72 hours before the flight. Simply attach your SkyMiles number to the reservation and the system will do the rest. AeroMexico's premium cabin is known as Clase Premier, which is essentially the same as Delta's domestic first class product.
Here is a consolidated version of Delta's upgrade chart, from Delta:
"As a Gold Medallion Member, you and a companion are eligible for Unlimited Complimentary Upgrades to First Class and Delta Comfort+, beginning 72 hours (3 days) prior to departure and to the domestic Delta One experience on the day of departure."
Type of Upgrade
When the Upgrade May Clear
Unlimited complimentary U.S. 50 Delta One upgrades:
All paid tickets (except E fares), award tickets, Miles + Cash, and Pay with Miles tickets

Day of departure

Unlimited complimentary first class and Delta Comfort+ upgrades:
All paid tickets (except E fares), award tickets, Miles + Cash, and Pay with Miles tickets

Begins 72 hours (3 days) prior to departure

Unlimited complimentary U.S. 50 Delta One, First Class and Delta Comfort+ upgrades for a companion:
All paid tickets (except E fares), award tickets, Miles + Cash, Pay with Miles tickets, and SkyMiles companion certificates

✓

Unlimited complimentary Clase Premier upgrades on select Aeromexico-operated flights

Begins 72 hours (3 days) prior to departure

Complimentary preferred seats

✓
As a reminder, here's how Delta prioritizes upgrades:
By Medallion status, the first and most important differentiator.

 

By fare class, with costlier fare classes receiving priority over cheaper fares.
By cardholders of the Delta SkyMiles® Reserve American Express Card, with cardholders receiving priority over non-cardholders.
By Delta Corporate Travelers, when you include the Corporate Ticket Designator on the ticket.
By SkyMiles members who complete the $25,000 spending in a year to waive the Medallion Qualification Dollars component to status.
By the date and time of the upgrade request, the last and least important indicator.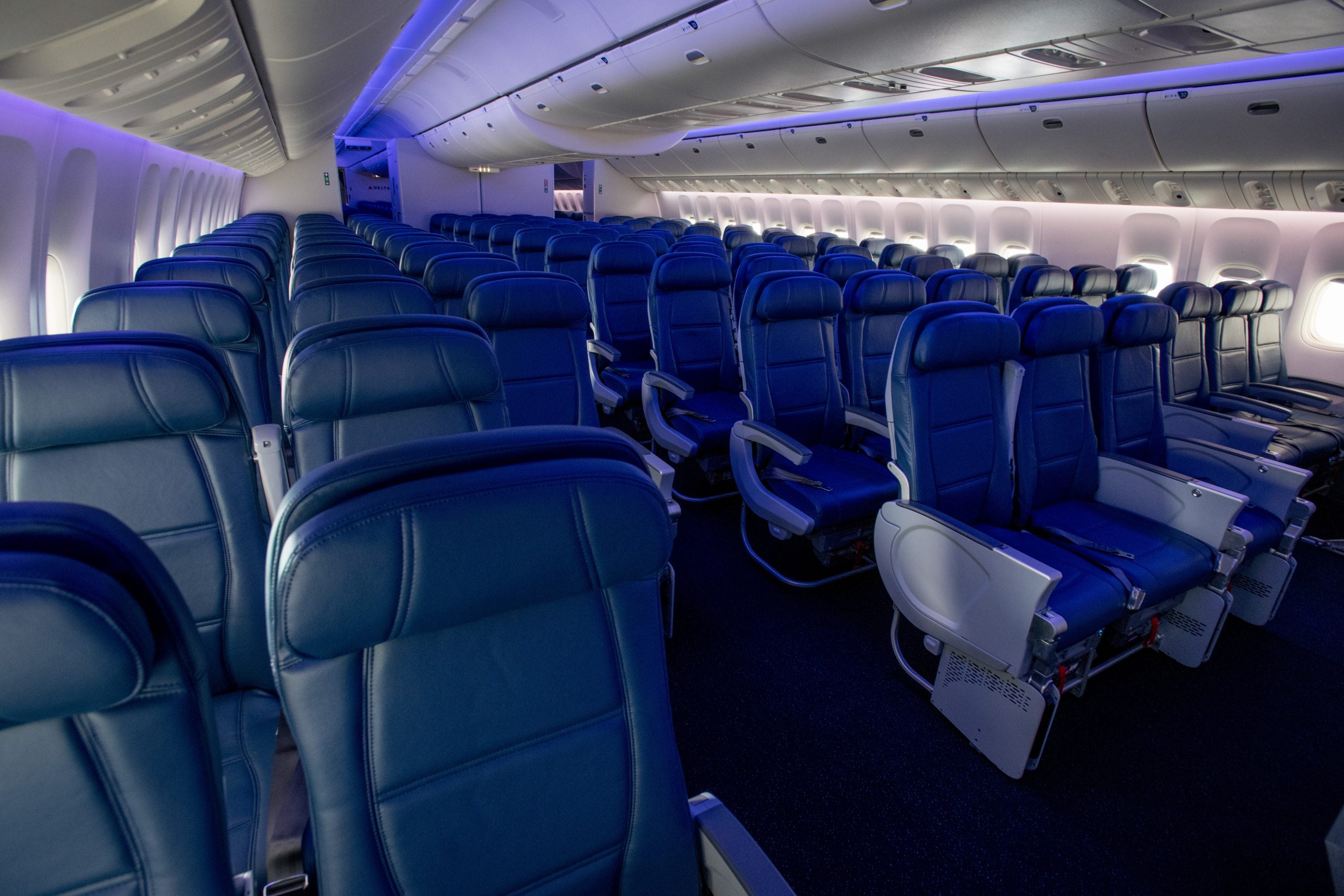 You can help yourself when trying to upgrade:
Choose your travel day wisely, so you're not trying to upgrade alongside Platinum and Diamond Medallions. Avoid Mondays and Fridays, as these are typically when consultants travel.
If you have a choice, try to fly out of a non-major city, perhaps choose South Bend (SBN) instead of Chicago (ORD), or Baltimore (BWI) instead of Washington, D.C. (DCA or IAD). Most high-tier elites and those that spend a lot will be flying out of major cities.
When choosing your flights, try and select the flight that has more first class seats. Though this may seem intuitive, many travelers just look at the schedule, but if you have a choice between a narrow-body plane and a wide-body plane with more premium cabin seats, you've, of course, got a much better such at upgrading with the larger plane.
Bottom Line: As a Gold flyer, you'll come ahead of Silver Medallions when flying, but you still have to compete with Platinum and Diamond Medallions. Many flyers report Gold status being a good middle ground for status and upgrades — receiving enough upgrades to make the status level worthwhile.
Waived Checked Baggage Fees ($150 Value)
You and up to 8 companions on the same reservation can receive 1 complimentary checked bag per person. When you add up the fees, this could be a tremendous saving, especially when traveling as a group. 
Checked bag fees start at $30, so when you multiply that by 8, you can save $240, just for being a Gold Medallion on a larger reservation. Assuming you fly 5 times and utilize these benefits, we estimate this benefit at $150, but you could get much more given that companions are covered.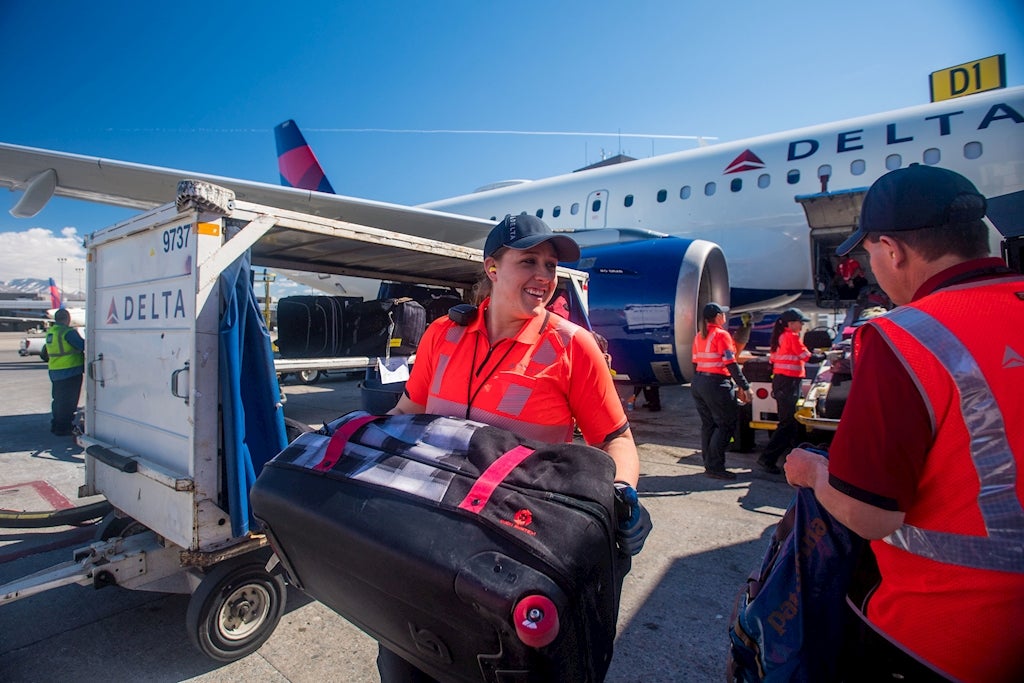 Waived Same-Day Confirmed Fees ($200 Value)
Same-Day Confirmed allows you to change your ticket on the same day of travel to another flight, either arriving before or after your original flight.
This is perfect for business travelers who get out of a meeting early, or vacationers who want a few more hours of sun.
On Delta, it's fairly easy to same-day change, which normally costs $75 per person. When you're looking for same-day change opportunities, all you need is the same class of service fare code as your original ticket on your new flight. So, if you purchased an N-class ticket originally, you'd need N on the new flights to move.
There are a few important notes when doing a same-day change:
You can't move from a connecting flight to a non-stop flight but can change connecting cities. Usually, nonstop flights are more expensive, so that's why this restriction is in place.
You can't change your origin and destination, and can't change to a co-terminal airport, such as from Washington, D.C. (DCA) to Washington, D.C. (IAD).
While you can't change to a higher cabin if you're holding an economy ticket, you can change to a lower cabin if you're holding a premium cabin ticket — so when possible, and when you see the need for a same-day change, premium tickets really do give you a lot of flexibility.
Keep in mind that if you can't same-day change your ticket, you can rebook on your desired flights and pay the fare difference, thanks to Delta eliminating change fees on tickets.
Bottom Line: To same-day change to another flight, the same fare class must be available, and you must be flying from the same origin to the same destination.
Waived Same-Day Standby Fees ($100 Value)
Similar to Same-Day Confirmed, you can standby on any flight throughout the day, and if an open seat is there, it could be yours so long as no higher elites are also standing by.
Interestingly, one of the differences between Silver Medallion and Gold Medallion is the fact that a Silver can only standby for a flight earlier than the original one booked, whereas a Gold can standby for any flight, even if it's after the original one.
Like Same-Day Confirmed, you can't standby on basic economy fares, or use a co-terminal airport. It's also only valid within the U.S., the U.S. Virgin Islands, and Puerto Rico.
SkyPriority (Included in SkyTeam Elite Plus Value)
Gold Medallions get full SkyPriority benefits, giving members access to priority check-in, security lines with less wait, bags coming out faster on the carousel, and to be among the first passengers to board the aircraft.
These benefits can be very useful. For example, by using the SkyPriority check-in, you don't have to wait as long as those in the regular lanes. Similarly, with the priority boarding benefits, you'll be among some of the first few groups to board, which allows you to get settled faster and stow your bags before others.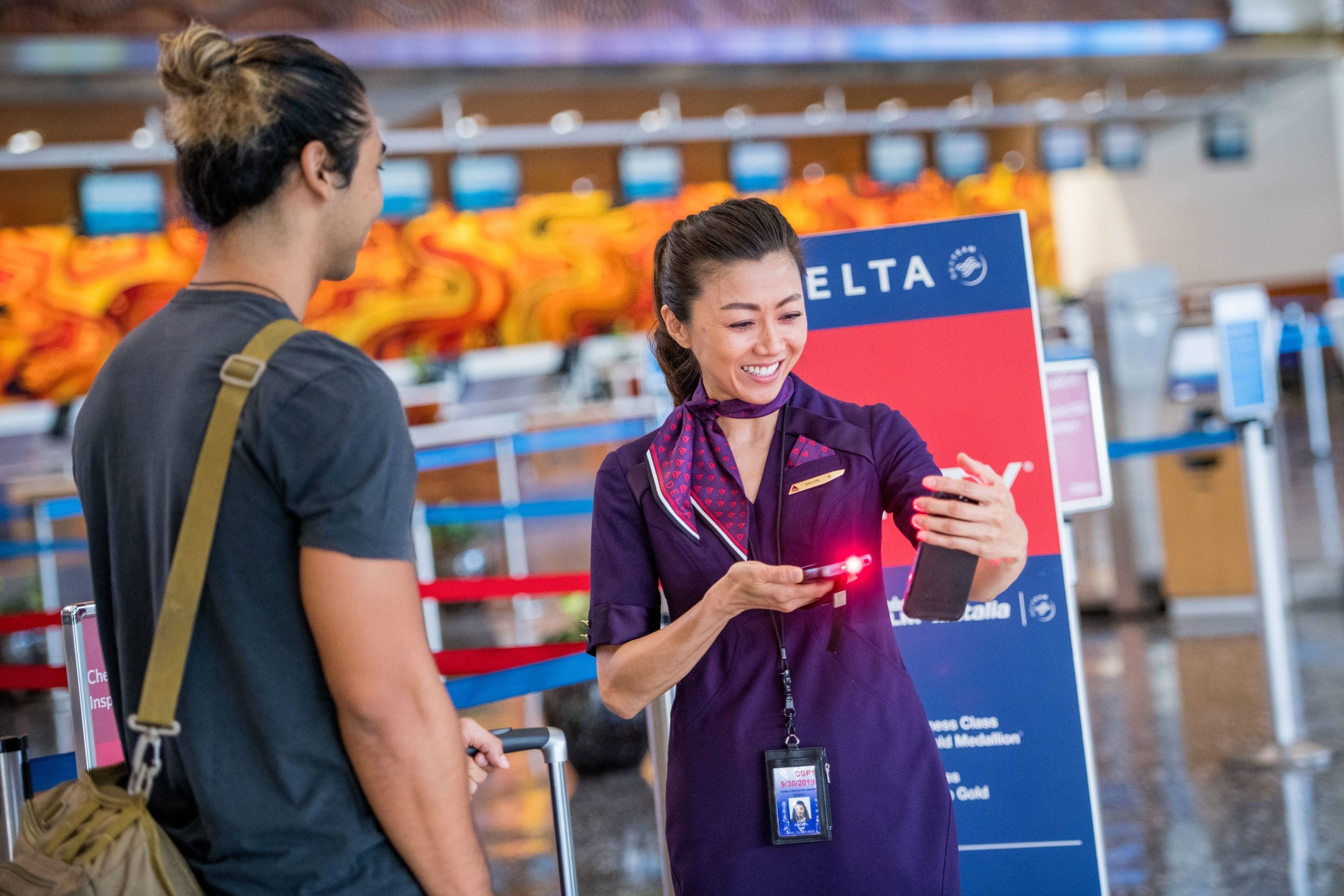 Discounted CLEAR Membership (Value Varies Depending on If You Purchase)
CLEAR is an expedited form of an identification check before you head into the normal security lanes. Using biometrics, your boarding pass and fingerprints are scanned, verifying your ID and allowing you to bypass the initial TSA ID check. From there, you proceed directly into the security queue.
Gold Medallions can sign up for CLEAR for only $109 annually, which is a savings of $70.
Hot Tip: CLEAR is well worth it if you live in a large airport with lengthy security lines. It can help you speed through the identification and boarding pass check process faster than even having TSA PreCheck alone!
Priority Waitlist ($50 Value)
As Delta describes it, "If the class of service preferred is not available when making a reservation, you'll receive priority waitlist status on paid tickets."
This can be a somewhat convoluted benefit, but if you want to sit in a premium cabin, for example, and it is sold out, you can be placed on a premium cabin waitlist where if a seat opens, you can pay to move up.
SkyTeam Elite Plus Status ($250)
SkyTeam Elite Plus is SkyTeam's highest alliance-wide status. Routine benefits include priority baggage handling, priority security, priority check-in, and waitlisting. 
Also, one of the most popular benefits is lounge access where you can use any partner lounge (even when flying economy) on an international ticket.
So, let's say you're flying Air France from Washington, D.C. to Paris in economy class. As a SkyTeam Elite Plus, you can use the Air France Lounge at Washington, D.C. (IAD) before your flight, even though you're traveling in economy class.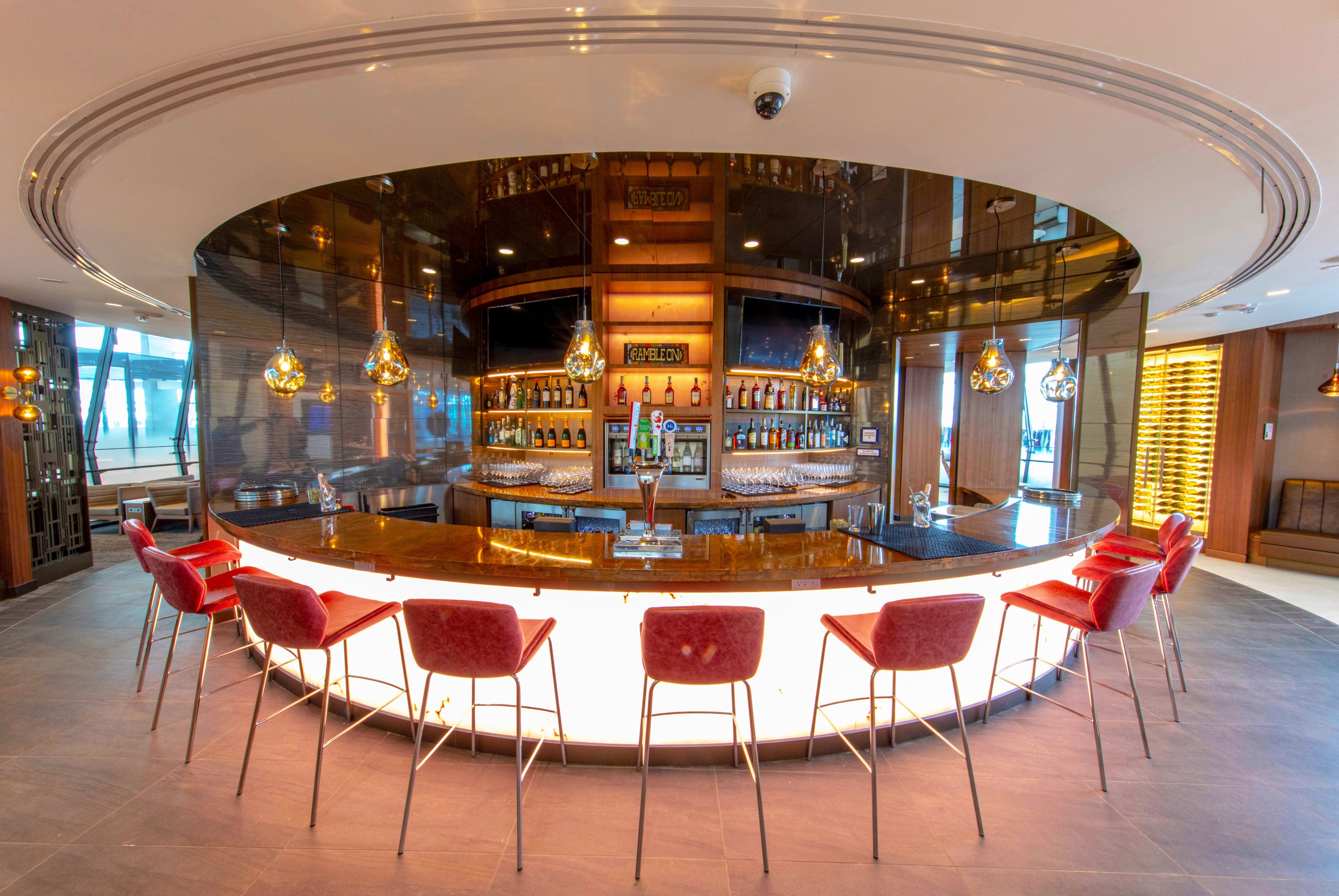 Dedicated Phone Line ($100 Value)
Gold Medallions receive a dedicated phone number they can call for reservation assistance. Unfortunately, Platinum and Diamond Medallions still get priority, though Golds do get to have their call answered before Silver Medallions and regular SkyMiles members who don't have status.
This is especially helpful if a flight should become canceled or delayed, as having access to an agent quicker than other passengers could help with faster rebooking options. 
Benefits With Hertz ($100 Value)
As a very frequent flyer, you're likely to rent cars quite often. As a Gold Medallion, you receive Hertz Five Star status in the Hertz Rewards program.
It's completely free and all you have to do is link your accounts once you achieve Gold status. Here are the benefits from Hertz:
Five Star Status
Qualification
12 rentals or $2,400
Upgrades
As available
Earning Points
$1 = 1.25 points
Ultimate Choice
Wider selection
Free CLEAR Airport Trial
2 months
Reward Redemptions
Use points for free day rentals and online rewards
Transfer Points to Select Traveler Partners
✓
Dedicated Hertz Rewards Line
✓
Free Additional Driver
✓
Tier Benefit Experience
President's Circle status for a day
Delta Vacations Savings (Value Varies, Depending on If You Purchase)
Delta runs a vacation program where you can purchase your flight, hotel, and some attractions at all the same time for fairly significant savings. Since you're purchasing everything at once, Delta can negotiate higher discounts.
For Gold Medallions, Delta says you can, "Save up to $300 per booking with Delta Vacations, even when booking with miles. And remember, you can earn up to 7,500 bonus miles per person with a flight and hotel package."
The additional savings for Golds aren't that much, but any discount helps:
$50 savings on vacations of $1,250 to $2,499
$100 savings on vacations of $2,500 to $3,999
$150 savings on vacations of $4,000 to $6,999
$350 savings on vacations of $7,000 or more
Hot Tip: The Delta Vacations savings is the same no matter which Medallion tier you are, so Gold flyers get no more of a benefit than any other tier.
Luggage Tags ($10)
Sometimes known as "brag tags," luggage tags are a coveted item by any frequent flyer. These pieces of plastic attached to bags of all sizes are a way of telling the world you earned elite status, and Delta Golds are no exception. Golds receive these luggage tags annually upon renewal of status.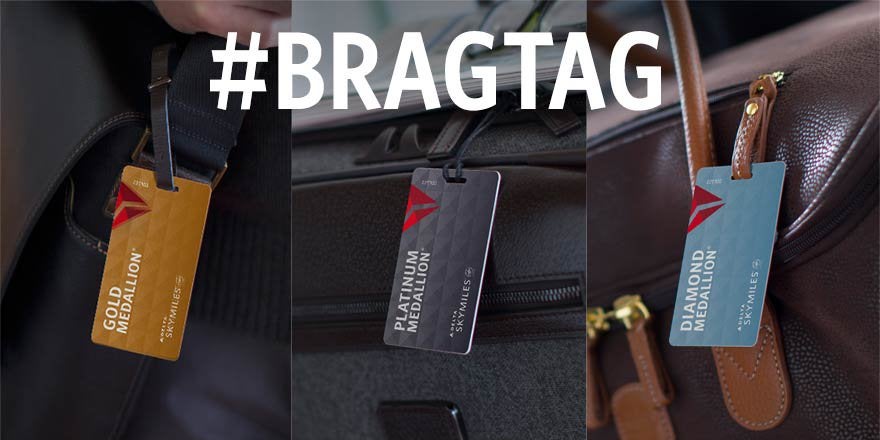 Reclaiming Status ($300 Value)
You won't use this benefit every day, and for many, you may not even use it at all. At Delta, you can recover your lost Medallion status due to a significant life event.
Working to get elite status is hard, especially in the upper ranks of an airline's frequent flyer program. If there's a death in your family, you become pregnant, have a job change, move, or have another significant life event, Delta will let you have the status you previously held back without too many restrictions. 
Here are the basics of how this works:
Year 1: You held Gold status.
Year 2: You experience a significant life event where you either lose Medallion status entirely or drop down to Silver.
Year 3: You attempt to reclaim your status.
You must have "documentation to verify a life event occurred which reduced your ability to travel (all life events will be considered)." So, this isn't a way for people to game the system to earn elite status easier.
When you're ready to reclaim your status, you should be prepared to fly — so don't reclaim your status if you're still experiencing your life event or anticipate something else slowing you down. Delta will grant you 3 months of complimentary Gold status and then ask you to fly and spend a required amount to continue keeping Gold status.
Gold status requires you to:
Fly: 12,500 Medallion Qualifying Miles OR 15 Medallion Qualifying Segments
Spend: $1,500 Medallion Qualifying Dollars, or participate in the Medallion Qualifying Dollar Waiver by spending $25,000 on an eligible American Express co-branded credit card
Like earning elite status the first time, you need to both fly and spend to continue to earn status. Flying without the spend will not allow you to earn status.
Timing is everything, so you'll want to time when you initiate your claim. According to Delta, "Enroll before December 31 to have your status for 1 year and 1 month, extending to January 31 the following year."
Final Thoughts
Gold Medallion is where you really start to see value in Delta status — upgrades will become noticeably more frequent, you'll have the opportunity for better seat selection sooner, and there are fee waivers at opportune times, not to mention the alliance-wide benefits like SkyPriority. 
Throughout the year, you're looking at approximately $1,690 of value if you utilize all the benefits.
Gold is noticeably better than Silver, so if the opportunity presents itself, it is much better to try and go for Gold than remain at Silver, and it might be worth flying a few extra miles at the end of the year to try and earn Gold.