What Is the Value of Delta Silver Medallion Status? [2021]
Delta Silver Medallion status is the lowest of the SkyMiles Medallion elite status tiers. Delta offers Silver, Gold, Platinum, and Diamond Medallion, and Silver provides entry-level benefits to the basic frequent traveler.
Most Delta elites are Silver Medallion, with fewer and fewer people achieving the upward ranks. Because of this, it's important to look at the Silver Medallion benefits and help to place a value on each perk — that way you better understand if you should fly more to earn this beginner level and how you should value higher tiers.
In this post, you'll find out what Silver Medallion is and how you can earn it, as well as what each of the Silver Medallion benefits is and their value.
How To Earn Silver Medallion Status
Silver is by far the easiest rank to earn and is very achievable with even just a little bit of flying. 
To earn Silver status, you must fly at least 25,000 miles or 30 segments. For example, a flight from Atlanta (ATL) to Salt Lake City (SLC) to Los Angeles (LAX) is 2 segments.
In addition to miles, Silver Medallion status requires $3,000 spent with Delta, or you receive a waiver for spending $25,000 in eligible purchases on an American Express co-branded credit card.
For even the smallest of business flyers, flying 25,000 miles and spending $3,000 isn't too terribly difficult.
Increased Mileage Earning ($200)
Each Medallion tier progressively earns more miles based on the fare of your ticket. In a Silver Medallion's case, they earn 7 miles per dollar spent on flights, which is 2 more miles compared to the non-status SkyMiles earning rate.
This means that a ticket that is $100, excluding taxes and fees, would earn 700 miles. Assuming one would spend the required $3,000 per year to earn Silver, that's a minimum of 21,000 miles — nearly enough for a one-way first class ticket at a low mileage rate, or a round-trip coach ticket at a low mileage rate.
Because Delta uses a dynamic pricing system, it's tough to specifically place a value on each mile earned, but for the most part, you can expect at least a one-way journey to be earned.
Complimentary Medallion Upgrades ($250)
One of the most coveted benefits of being a Medallion member is the opportunity to receive unlimited complimentary upgrades to Delta first class or Delta One within the U.S. and nearby international destinations.
Silver Medallions are eligible for upgrades beginning 24 hours from the flight, so they're the last to be upgraded after Diamond, Platinum, and Gold Medallions.
You can receive upgrades on all paid tickets, with the exception of E fares (which are basic economy), all award tickets, Miles + Cash tickets (when you use a combination of cash and miles to cover the total of a ticket), and Pay with Miles tickets (when you use miles to cover the cash cost of a ticket).
Depending on the upgrade, you can be moved up at different times:
For Delta One upgrades, such as New York (JFK) to Los Angeles (LAX), you can receive an upgrade as early as the day of departure. Remember, you'll be behind all Diamond, Platinum, and Gold Medallions.
For first class upgrades, you can receive an upgrade as early as 24 hours from departure.
For Delta Comfort+ Upgrades (Delta's version of an extra-legroom economy class seating), you can upgrade starting 24 hours from the flight.
You won't receive a Comfort+ seat at the time of booking, but may be able to move into such a seat within 24 hours of the flight, which is important as these seats are more comfortable than regular economy class seats. Moving into one of these seats gets you additional legroom, but also allows you to continue to upgrade to the first class cabin, which has even better seats.
For Clase Premier (first class) upgrades on select Aeromexico-operated flights, you can upgrade as early as 24 hours from departure. To be upgraded on Aeromexico, you must have your SkyMiles number in your reservation and you'll automatically be added to the upgrade list.

If you don't clear in advance, you can request to be added to the airport list at check-in with an agent. No Medallion members are allowed to upgrade to AeroMexico Plus, its extra-legroom economy class seating.

You can also upgrade a companion on any flight where you are seeking to upgrade to Delta One, first class or Delta Comfort+. In these cases, it costs no extra miles or money to upgrade a companion, though due to the availability of seats, it may be more difficult to upgrade 2 people over 1.

You're allowed to upgrade a companion on all paid tickets, except basic economy, award tickets, Miles + Cash tickets, Pay with Miles tickets, and SkyMiles companion certificates.
You cannot receive a complimentary upgrade to Delta Premium Select or Delta One products outside of the U.S.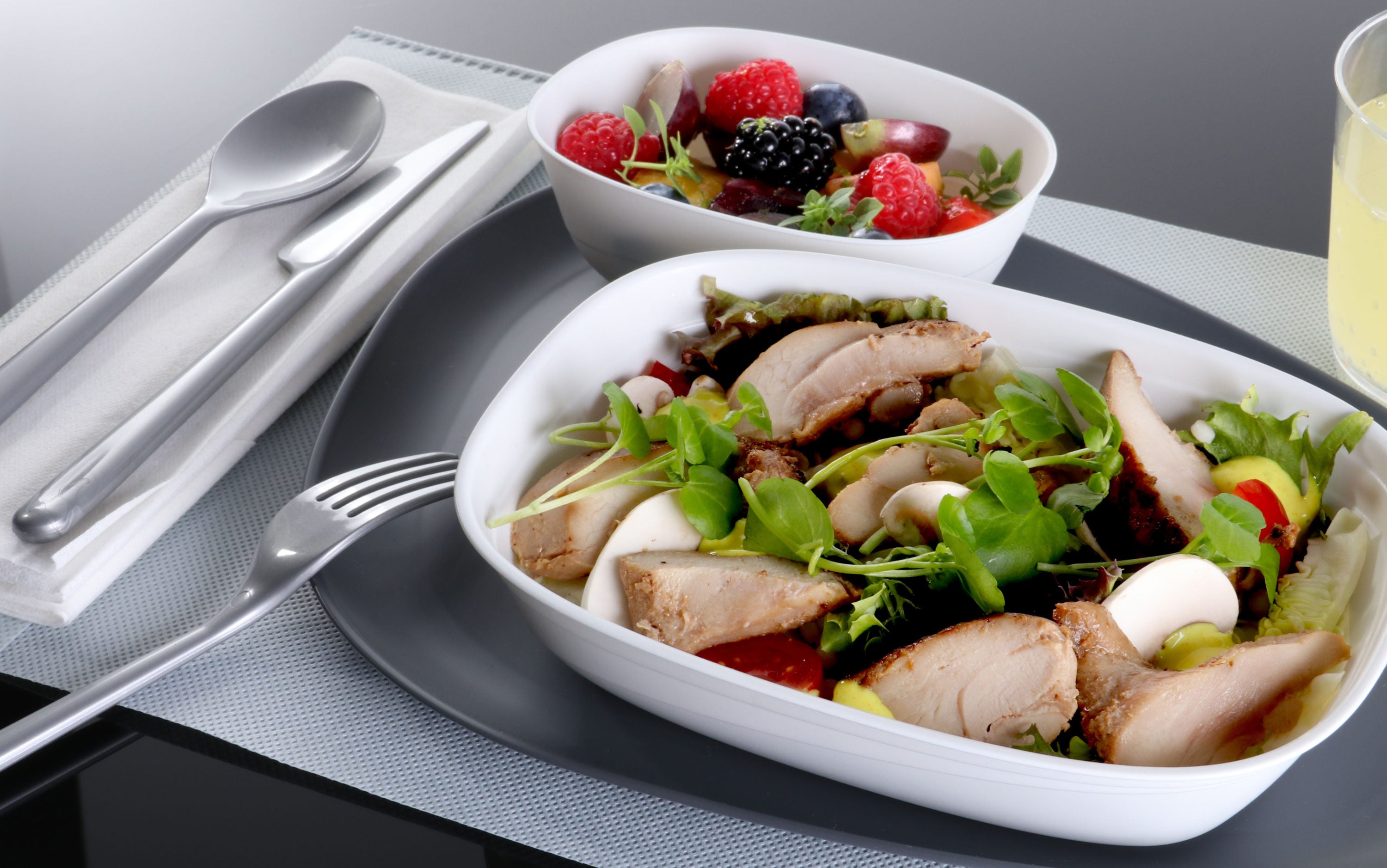 Here's how Delta prioritizes upgrades:
By Medallion status, the first and most important differentiator.

 

By fare class, with costlier fare classes receiving priority over cheaper fares.
By Delta SkyMiles® Reserve American Express Card cardholders, with cardholders receiving priority over non-cardholders.
By Delta corporate travelers, when you include the corporate ticket designator on the ticket.
By SkyMiles members who complete the $25,000 spending in a year to waive the Medallion Qualification Dollars component to status.
By the date and time of the upgrade request, the last and least important indicator.
Using this logic, here are a few common upgrade scenarios:
A Diamond Medallion on a lower fare will always receive an upgrade over a Platinum on a higher fare.
A Silver Medallion with a pricier ticket will receive an upgrade over another Silver Medallion with a cheaper ticket will receive the upgrade first.
A Silver Medallion who completes the $25,000 of spending in a year to waive the Medallion Qualification Dollars component will receive priority over a Silver Medallion who doesn't, assuming the fare class of the ticket is the same, and both are or aren't Delta Reserve cardholders.
While Silver Medallions will be at the bottom for upgrades, they can possibly receive a seat up front, especially on not-so-popular routes, and less preferred times of the week. 
Some simple tips for increasing your odds of receiving an upgrade are:
Flying when others are not flying. Avoid peak travel days where a lot of business travelers are flying and you're competing for upgrades.
Usually, an upgrade out of a hub is much more difficult than an upgrade to a hub, depending on the city. Keep this in mind as you book travel.
Having the Delta Reserve card increases your chances of an upgrade when both your Medallion status and ticket fare class are the same.
Choose larger planes, when possible. It's easier to receive an upgrade on a 767 from ATL to LAX than a 737, which has a smaller premium cabin.
Keep in mind that Delta's program is much different than some other carriers. On Delta, every elite status passenger is eligible for an upgrade, and there's no need to request an upgrade or purchase upgrades like American Airlines, for example.
Because every elite is eligible for an upgrade, and therefore every Silver member will be vying for the same upgrades, there's much more competition for seats, and, in general, it is harder to secure an upgrade on Delta.
Hot Tip: You should also be aware that Delta prices its first class cabins very competitively, and in many cases, the price difference between its economy class and first class product may be only a few dollars.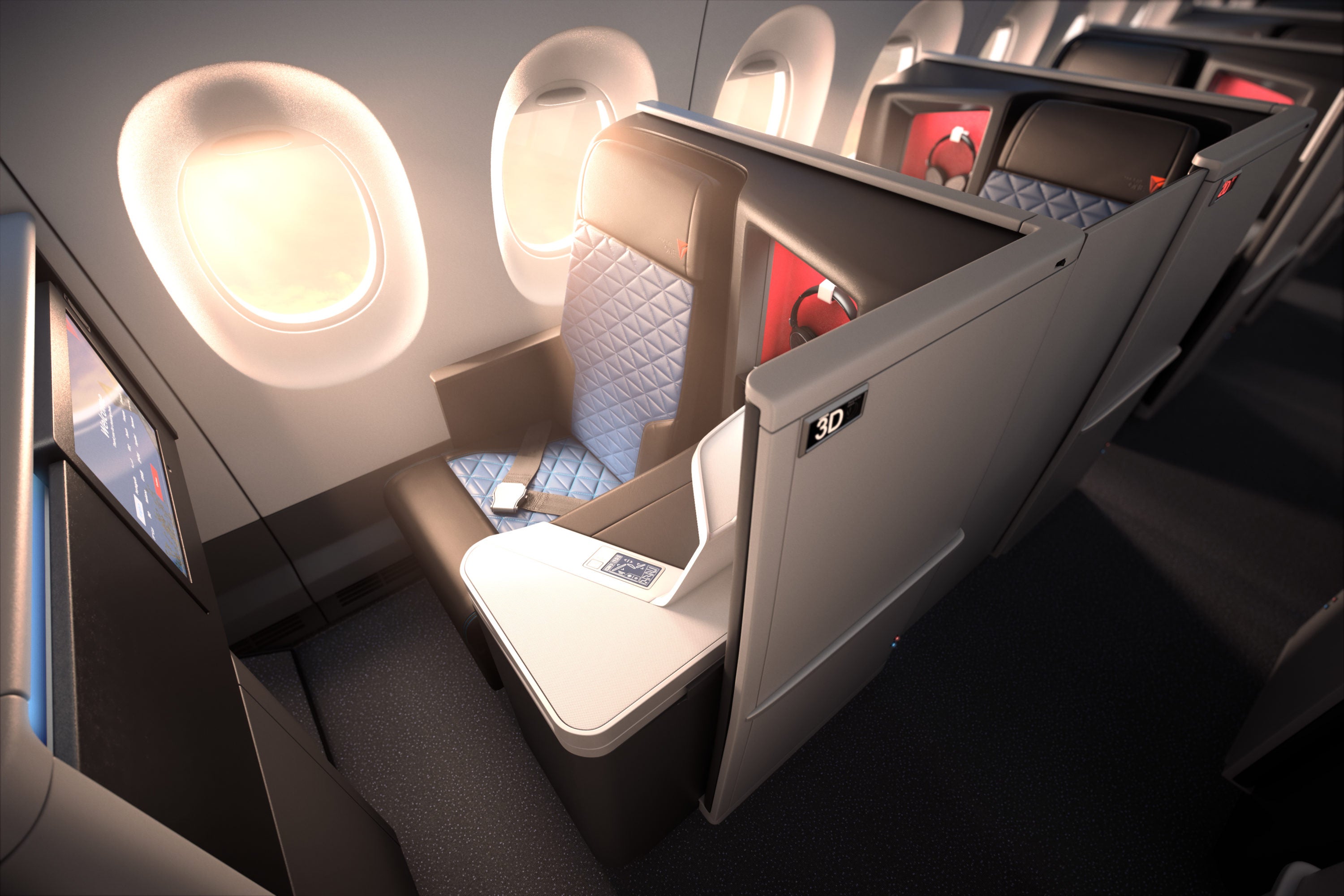 Free Checked Bags ($100)
One of the more expensive costs of travel is checked bag fees. As a Silver Medallion, you will get your first checked bag free "when traveling on a Delta or airline partner flight," according to Delta.
This is good for yourself and up to 8 travel companions, which can be significant savings depending on where you're traveling to. This is good for all flights, both domestic and internationally.
Your carry-on luggage is free, but a first checked bag under 50 pounds on Delta is $30 and a second checked bag will cost you $40.
So, for a group of 8 people traveling, that's a $240 cost to check 8 bags when a Silver can get these for free.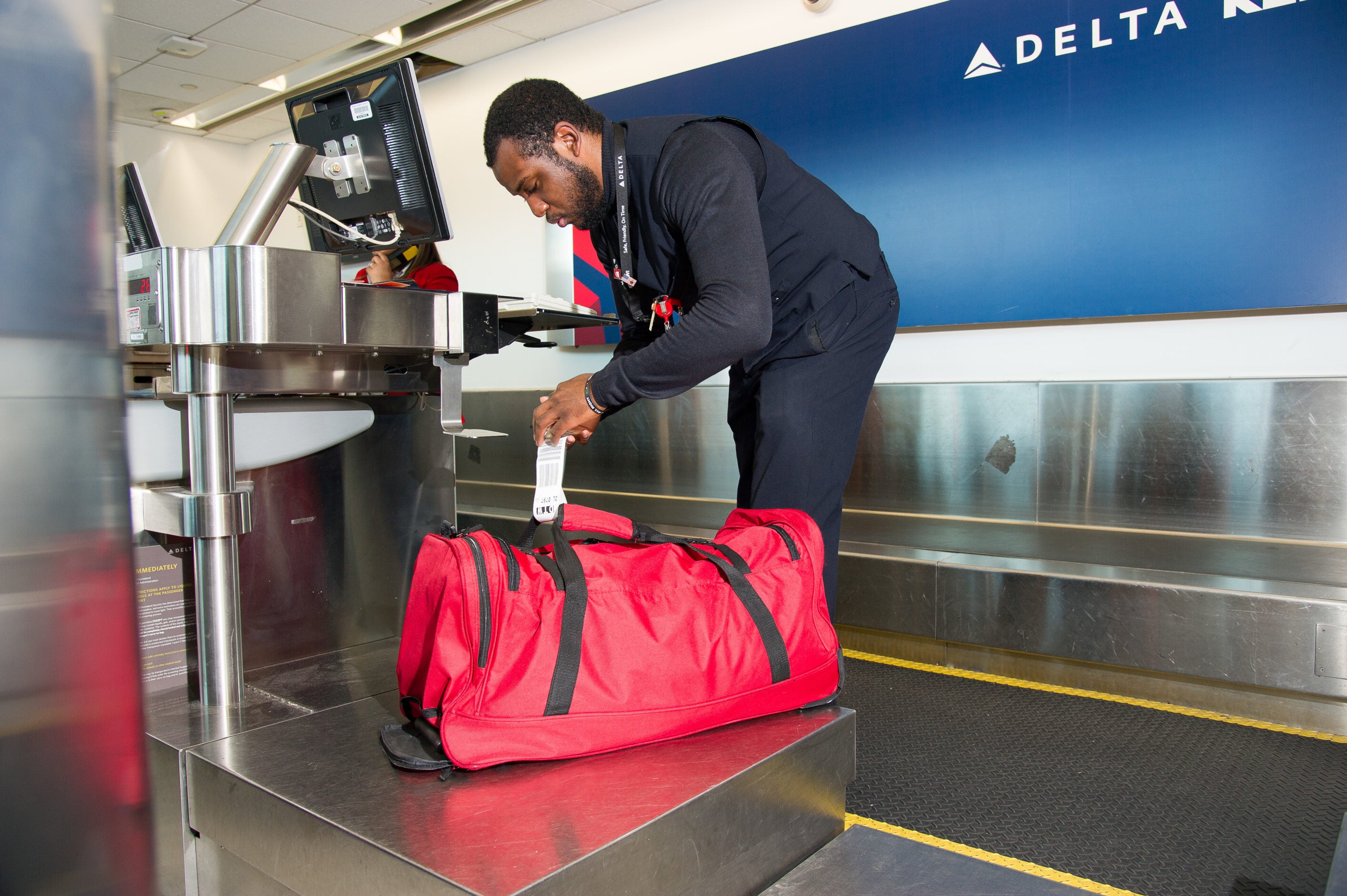 Baggage should be among the first to come out as these bags are tagged with a special tag at check-in to indicate to the ground handlers that the bags should take priority.
Delta generally does a good job of getting these bags out on time. Also, Delta offers a 20-minute bag guarantee where if your bag isn't on the claim belt within 20 minutes you can choose between SkyMiles or a voucher as a form of compensation.
Hot Tip: If you're looking for more information about baggage fees, explore our in-depth guide on Delta's baggage fees. 
Priority Check-In ($50)
When you're at the airport, you'll have access to dedicated priority queues to help check you in faster.
It all depends on the type of airport you're in:
In most hub airports, there are lines specifically dedicated to Silver Medallions, separate from a SkyPriority lane.
In many non-hub airports, there are SkyPriority lanes that also specifically list Silver Medallion. While Silver Medallions aren't usually entitled to SkyPriority benefits, in some smaller airports, due to limited traffic, all premium type passengers are combined into 1 lane.
Preferred Pricing on a CLEAR Membership (Varies, if You Purchase It)
CLEAR is a program that allows you to speed through the ID and boarding pass verification process before entering the metal detectors at U.S. airports. 
Essentially, instead of standing in line to present your ID and boarding pass to a TSA agent, you instead enter a CLEAR lane where your fingerprints or iris are scanned, along with your boarding pass.
This is a much quicker option than having to speak with a TSA agent at a podium. Assuming your details check out, you can then proceed to the metal detectors for screening.
Silver Medallion members can get CLEAR for $109 for the year, which is a $70 savings off of the full-price membership.
Bottom Line: CLEAR operates in many Delta airports and can well be worth the $70 savings a year when you can access your gate faster by speeding through security. 
Priority Boarding ($25)
Silver Medallion members receive priority boarding privileges. However, it's worth noting that they are far from the first to board the aircraft.
Per Delta, here is the boarding order:
Boarding Order
Eligibility
Pre-Boarding

Customers needing assistance or additional time to board
Active-duty U.S. military personnel with ID

Delta One
First Class or Delta Premium Select

Delta Premium Select customers
First class customers
Diamond Medallion members (if aircraft does not have a Delta One cabin)

Early boarding for customers traveling with car seats and strollers
Delta Comfort+
SkyPriority
Main Cabin 1

Silver Medallion members
Delta Corporate Travelers
Priority Boarding Trip Extra customers
Cardholders of:
Flying Blue Silver members
Virgin Atlantic Flying Club Silver members
Virgin Australia Velocity Silver members
GOL Smiles Gold members
SkyTeam

E

lite members

Main Cabin 2
Main cabin customers
Main Cabin 3
Main cabin customers booked in T, X, and V fares
Basic Economy
Basic economy customers (E)
Note from Delta's boarding chart: Silver Medallion members will not have a dedicated Priority Boarding zone on Delta flights departing Amsterdam (AMS) and Paris (CDG) due to Air France-KLM boarding policies.
Delta Silver Medallion members are the first main cabin group to board, behind all other elite customers and those seated in the premium cabin. They are ahead, however, of those seated in Main Cabin 2 and 3.
It isn't surprising on many hub-to-hub flights that Silver Medallions need to board midway through the boarding process due to a large amount of higher elite customers onboard.
Hertz Car Rental Bonus Miles ($25)
This is a very minor benefit, but as a Silver Medallion, when you rent with Hertz you earn 1,000 bonus SkyMiles for every qualified rental. 
Most flight rewards start at a minimum of 5,000 miles, and generally, these are off-peak days with not-so-popular flights. So, to even receive 1 of these free flights, you'd need to rent 5 times from Hertz. This said, free points are better than no points!
Priority Waitlist ($25)
If you're trying to purchase a ticket on a particular flight, whether it be in economy or first class, and that particular class of service is not available, as a Silver Medallion, you can receive a priority waitlist.
This waitlist is ordered by status, and like most things, Diamonds come first, followed by Platinum and Gold Medallions. In most cases, there won't be too many people trying to waitlist for a sold-out class of service on a paid ticket.
Bottom Line: Essentially what happens is that if a seat becomes available in the class of service you are desiring, it is offered to you first as a Medallion member before being released back into the general booking pool.
SkyTeam Elite Status ($100)
The SkyTeam alliance has 2 alliance-wide status levels: SkyTeam Elite and SkyTeam Elite Plus. Both levels offer benefits across all SkyTeam carriers, no matter which class of service you're flying.
SkyTeam Elite is the lower of the 2 levels and offers the most basic benefits. 
These include:
A priority reservation waitlist, where you can standby for a sold-out flight and receive priority over other passengers for a seat that may become available.
Preferred seating, which will be different depending on the carrier. Some SkyTeam airlines offer extra legroom seats free of charge, others simply offer better-located seats (without extra legroom), while others simply offer a free seat selection but no premium seating options.
Priority check-in counters, which usually mean access to business class or similar lanes. This is great because it means customers can bypass the long queue of economy class passengers, and be able to check-in or check a bag much faster.
Priority boarding lanes, which usually mean you're among the first to board the aircraft, though typically this is after premium cabin seating and also SkyTeam Elite Plus passengers. Usually, this also means you can board at your leisure, so if you get to the gate after boarding has been called, you can still speed through the process in a separate priority lane.
Extra baggage allowance, which varies by airline. Typically, you can always check at least 1 bag for free no matter the SkyTeam airline, however, some airlines allow more.
Hot Tip: SkyTeam Elite status does not come with lounge access, so to access, you must have SkyTeam Elite Plus status. There are a number of credit cards that come with lounge access if that's important to you.
Phone Line Priority

($50)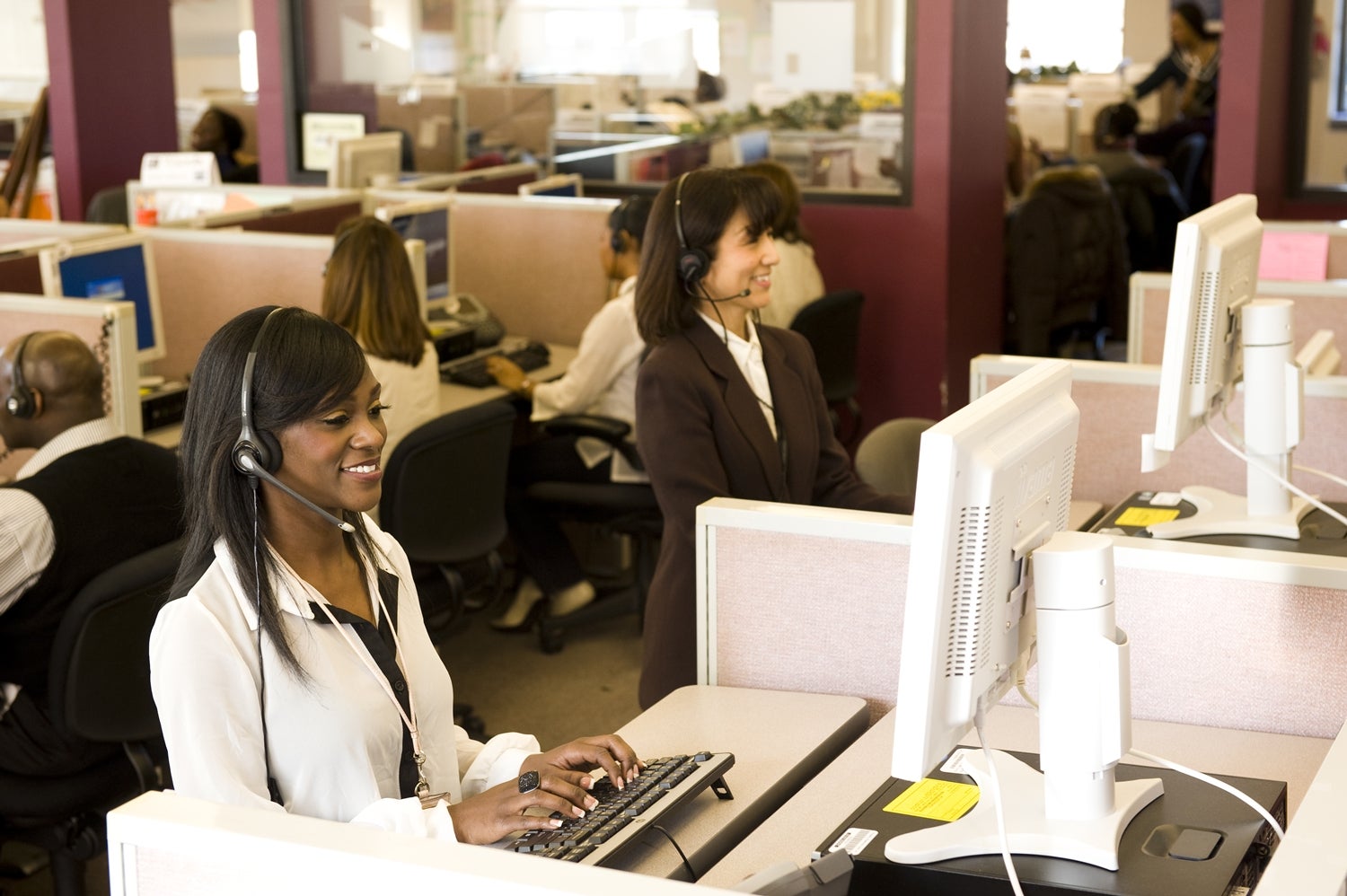 When you call Delta, as a Silver Medallion, you can speak with an agent much faster than if you were a regular SkyMiles member.
This is especially useful for times where there are significant irregular operations, such as storms, where you need to be able to speak with an agent as fast as possible to get rebooked.
It's worth noting that these agents typically do not have the power to bend any rules or assist with "breaking" policies — at the Silver Medallion level, it's all about having access to an agent much quicker than if you weren't a Silver Medallion.
Hot Tip: The Silver Medallion phone number is 800-323-2323.
Delta Vacations Savings (Varies, if You Take Advantage of It)
This appears to be a standard benefit among all Medallion tiers, but because it is listed as an official benefit, it's worthwhile to briefly mention it here.
According to Delta, "Save up to $300 per booking with Delta Vacations, even when booking with miles. And remember, you can earn up to 7,500 bonus miles per person with a flight and hotel package."
Here is the schedule of savings, according to Delta:
$50 savings on vacations of $1,250 to $2,499
$100 savings on vacations of $2,500 to $3,999
$150 savings on vacations of $4,000 to $6,999
$300 savings on vacations of $7,000 or more
Again, this isn't entirely that useful of a benefit but it does have some marginal savings should you decide to book through Delta Vacations, simply because you're a Medallion member.
Luggage Tags ($10)
Sometimes known as "brag tags," Delta briefly discontinued the distribution of luggage tags to some Medallion members a few years ago, but they're coming back now!
You'll receive your Silver Medallion luggage tags in the mail, which you can proudly wear on your luggage, backpack, or anything else you travel with!
This is a great marketing move by Delta and hardly costs them anything to do. With some of Delta's most frequent flyers circumnavigating the world near-daily, they can display luggage tags on their bags for other travelers to see.
As other folks see them receiving benefits such as free upgrades or priority boarding, they'll be curious as to how they received them, and the luggage tags help spread good Delta will.
Reclaiming Status After a Life Event ($250)
This is a really cool Medallion benefit, and while it won't provide perks every day, it provides an invaluable benefit at a time when you probably need it the most.
The "Reclaim My Status" is only available to Medallion members, so as a Silver Medallion, you can certainly partake. 
Let's say you have an extraordinary life event — perhaps the birth of a child, a death in the family, having to change jobs, or something else that severely limits your travel. Delta will let you have your status back should you lose it due to an impacting life event.
There are a few important things to keep in mind. According to Delta, to be eligible, "You had Medallion Status during the previous Medallion year, but either lost it completely or moved to a lower Tier of Status." This means that if you're a Silver, you would have had Silver status 1 year, then had an impacting life event, and then lost Silver status the following year. The Reclaim My Status benefit would help you get Silver status back.
To do this, you need to have "documentation to verify a life event occurred which reduced your ability to travel (all life events will be considered)." This could be anything from a birth certificate, death certificate, new job contract, or some other proving paperwork.
When you submit your Reclaim My Status request, you should do so at a time where you're in a position to fly as much or more than the status you previously held. You're going to be granted a 3-month period of the status you previously held, no strings attached, but will need to keep up certain requirements to have that status extended for the remainder of the year.
As a Silver Medallion, you must complete both a "fly" and "spend" portion to reclaim status:
Fly 6,250 Medallion Qualifying Miles OR 8 Medallion Qualifying Segments
Spend $750 Medallion Qualifying Dollars, or participate in the Medallion Qualifying Dollar Waiver by spending $25,000 on an eligible American Express co-branded credit card
There are some important dates you should keep in mind, however. According to Delta, if you enroll in Reclaim My Status between January 1, 2021, and December 31, 2021, and you meet the thresholds, your Medallion Status will be extended through January 31, 2023
Hot Tip: Reclaiming your status as a Silver Medallion probably isn't worth it since it requires the least amount of flying and also comes with the least amount of benefits.
Final Thoughts
Delta Silver Medallion status is certainly a good entry-level status and comes with a variety of perks for the occasional leisure traveler or business traveler. Throughout the course of the year, you're looking at approximately $1,085 in value if you use each benefit.
Silver Medallions will get to experience complimentary upgrades, access to reservations agents before general members, and priority check-in privileges, among other benefits, making it very useful for enhancing the travel experience.