Delta 360° Status – Perks, Maximizing Benefits & More [2021]
Delta's exclusive Delta 360° program is for frequent flyers who spend the most on Delta Air Lines. This invitation-only tier is above the traditional SkyMiles Medallion ranks and comes with a suite of benefits that enhance the daily travel of 360° members.
Think of Delta 360° as the best possible elite status ranking at Delta. If you can attain it, you're set to fly in style no matter where you go.
In this post, we're going to look at what Delta 360° status is, how you can earn it, and the perks that come with it. We'll also review how you can maximize the benefits and explain how the Delta 360° benefits differ from other Medallion tiers.
What Is Delta 360° Status?
Delta 360° status is a tier above and beyond the Diamond Medallion tier, which is Delta's traditionally highest Medallion level.
By comparison, both United and American, the 2 biggest other legacy carriers in the U.S., have invitation-only programs, too. United uses the Global Services rank, an official elite tier above Premier 1K, while American utilizes the ConciergeKey program that comes with traditional Executive Platinum perks, as well as additional benefits.
Many online blogs and communities report Delta's 360° program to not be as beneficial as both American's and United's offerings, and in many cases, that is true. Delta's program includes several worthwhile perks, but when compared to United or American, they just don't hold the same weight.
How Do You Earn Delta 360° Status?
Unfortunately, there are no published requirements, so trying to interpret what might be needed to secure this elite level is somewhat a guessing game.
According to Delta, "Delta 360° is an annual, invitation-only program for our top SkyMiles Members, offering an exclusive suite of benefits and services even beyond Diamond Medallion Status. An invitation into Delta 360° is based on your overall investment with Delta. If you're selected to join, we'll contact you directly."
Hot Tip: If you had Delta 360° in 2020, your status has been extended through 2022 due to the COVID-19 pandemic, according to Delta.
There are a few parts to that statement that are important, whether you're a current 360° member, or looking to earn it.
The program is annual. Your membership in Delta 360° will be reevaluated annually, so it is very possible you could earn it 1 year and then not be eligible for it the next, even if you spend and fly the same amount the year you earned the status.
The program is based on your investment with Delta. Simply put, this means that the program is based on your annual spend with Delta, and not how much you fly. Delta clearly values a flyer who pays more for their ticket vs. a traveler who simply flies more often or for a longer distance.
You can't ask for the status. In all cases, Delta will approach you about becoming a Delta 360°, and you cannot ask to earn it. Delta does this to create some mystique and allure to protect the benefits offered.
Here are some things we do know, putting together the pieces of the puzzle from various reports online:
Earning Delta 360° in a hub market is harder than earning it from an outstation. This one is somewhat common sense, but to earn Delta 360° from Salt Lake City (SLC), Minneapolis-St. Paul (MSP), or Atlanta (ATL), for example, requires a lot more spending than someone in Pittsburgh (PIT), let's say. Simply stated, flyers in key hub markets are competing with more flyers from the same city, so Delta has to choose those passengers who mean the most to them and spend the most on airfare. Living in a non-hub city probably increases your chance of earning Delta 360° status.
The more control you have, the better. Delta wants access to not only individuals who spend a lot with Delta, but also people who have influence over others to spend a lot with Delta. The more control you have over other people's travels, the more likely you are to get Delta 360° status as a means to encourage you to bring in additional business. Many times, corporate travel managers for large companies or corporate accounts will be rewarded with invitation-only status in order to encourage those managers to choose a particular airline to put their employees on when they fly.
The more you spend on full fare or premium cabin tickets, the better. Not just looking at a total dollar amount, but if you tend to buy full-fare tickets or tickets in business or first class, that may increase your odds of receiving Delta 360° status.
While not a sole determining factor, it may be beneficial to spend a lot on a Delta co-branded credit card which will let Delta known you are a serious spender. More than likely this needs to come in conjunction with a lot of spending on Delta tickets, and not just on the card itself.
The more international flying, the better. Keeping in tune with the theme that you should buy expensive tickets when you fly, the more you fly internationally and in business class, the more Delta believes you may have a larger influence over travel and are worth more to the company.
Flying does matter, though it certainly doesn't matter as much as spending. Delta wants to see repeat business, so just because you spend a lot on a single ticket doesn't mean you're going to qualify for Delta 360°, even if that ticket price is extraordinarily high. You traditionally need to meet the requirements for Diamond Medallion, which are 125,000 miles flown annually and $15,000 spent on the airline to even start to be considered for Delta 360°.
Bottom Line: There aren't any published requirements for Delta 360°, and even spending a lot of money isn't necessarily a guarantee to earn this coveted tier.
The Perks
A Direct Dial Phone Number for Assistance
Unlike regular Medallion members who have to dial into their membership line to wait in a queue depending on the hold times, Delta 360° members have essentially a direct-line phone number to agents, who answer near immediately, without having to jump through a phone tree.
These agents are available 24/7/365 and are reported to be some of the best in the company, often able to get 360° members out of jams quicker than other agents. You may find these agents more willing to bend a rule or provide a favor, though this isn't a guaranteed or stated perk.
Typically, Delta treats its Diamond medallion members very well, so since Delta 360° is a tier above this, you can expect some of the best reservations treatment Delta has to offer.
Complimentary Delta Sky Club Executive Membership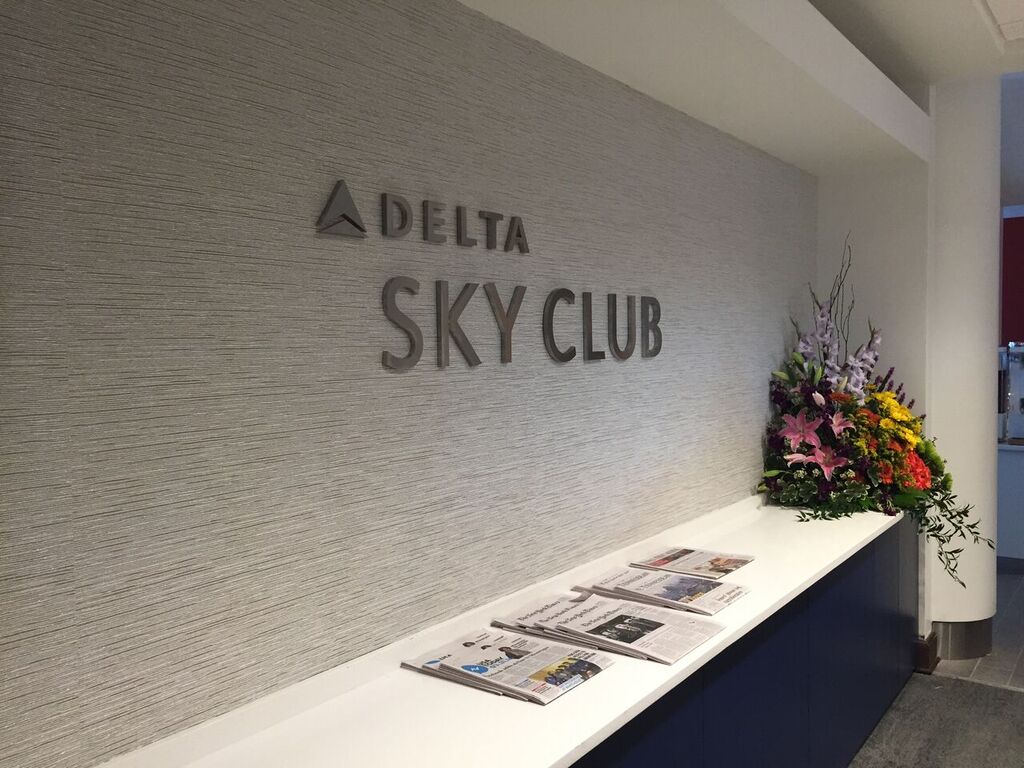 This is quite a valuable perk, especially since as a Delta 360° you'll probably be traveling more than the average flyer.
Executive membership includes access for you as the primary member, plus 2 guests on every visit — a $39 per person (per visit) value.
Normally this membership would cost $845 (or $75 monthly) or 84,500 SkyMiles (which we strongly advise not choosing).
To put this into perspective, you can purchase an individual membership for $545 ($50 monthly), or 54,500 SkyMiles, so this is a $300 jump, essentially just for the privilege of bringing in guests with you.
The 2 guests you choose to bring in can be anyone — family, friends, colleagues, or even random strangers you find in the airport. 
Benefits at the Sky Club Include:
Assistance with your flights from dedicated Delta representatives, helpful during times of irregular operations (like weather or mechanical issues) to when agents can rebook you onto other flights much faster than you having to stand in line in the terminal
A substantial array of complimentary food, including sandwiches, salads, desserts, snacks, and more (these items could substitute any meal during the day in a pinch)
Complimentary Wi-Fi to help you get work done, check emails, or simply surf the web
A bar featuring complimentary well drinks or premium liquor for purchase
Televisions and newspapers to help you keep on top of the latest news and happenings
Relaxing seating options where you can charge your devices, work on a laptop, or take a power nap
In some Sky Clubs, you can freshen up in a shower room stocked with towels, soaps, and other amenities
Potential Private Transfer Between Gates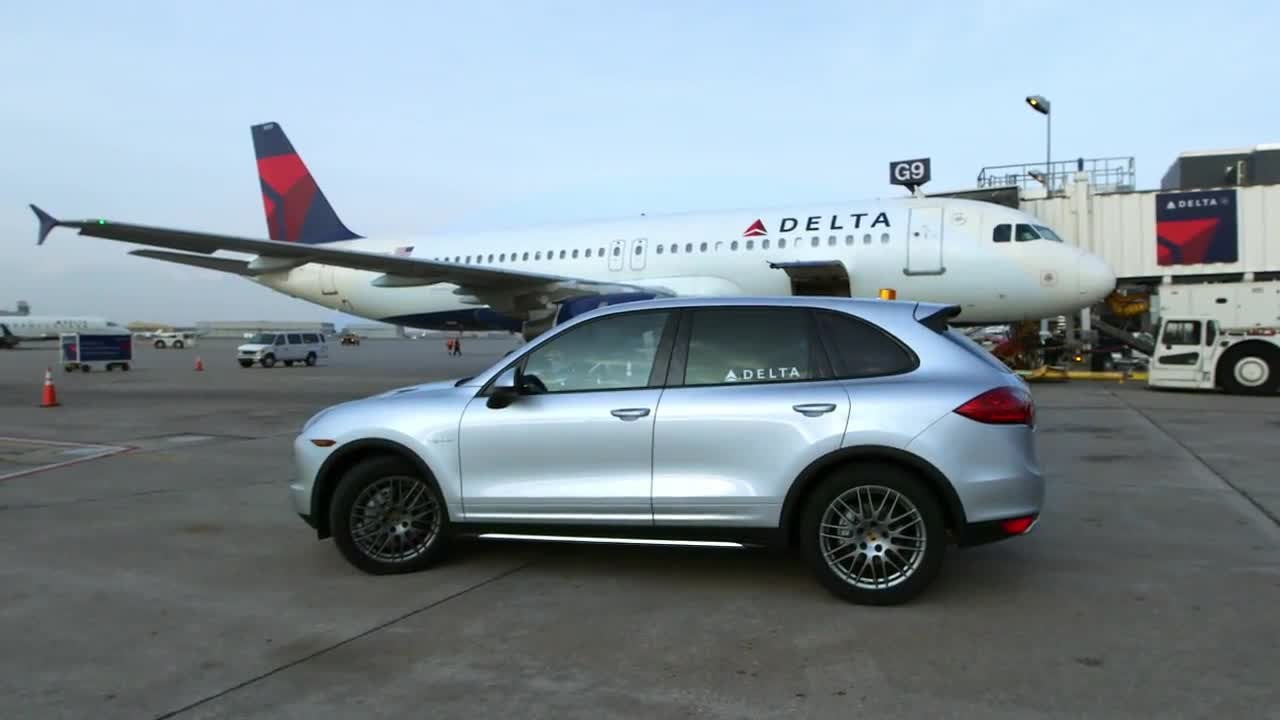 We've all been there — your plane lands late, and you're at risk of missing your onward connection. Short of a miracle, it might be nearly impossible for you to make your flight. If you're one of the lucky few, however, a private transfer may be available, ready to whisk you between gates and onto further flights.
As Delta explains, "Since 2012, Delta and Porsche have partnered to transport some of Delta's best customers from gate-to-gate in Porsche Cayennes and Panameras when connecting at Delta's hubs in Atlanta, Detroit, Los Angeles, Minneapolis-St. Paul, New York-JFK, New York-LaGuardia, Salt Lake City, and Seattle. The service cannot be requested or reserved but is provided to Delta customers based on connection times between flights and SkyMiles Medallion status."
Typically, these Porsche transfers are reserved for Delta's highest elites, and as a Delta 360° member, you have the best possible chance of being offered a ride.
Typically what happens is a Delta representative drives the Porsche vehicle to your incoming gate, and as you exit the plane, an agent is standing by with a sign with your name on it, indicating that you should follow them. They'll personally escort you down the stairs onto the tarmac and help you stow your bags in the vehicle.
Hot Tip: Delta's Porsche transfer service is mostly random — there's no way to guarantee a transfer, but the likelihood is pretty high for Delta 360° members.
They'll then drive to your connecting gate, allowing you to bypass all of the chaos in the terminal, and dramatically improve the chance you'll make your connection. Once at the new gate, the representative will help get your bags out of the car and escort you onto the jet bridge where you'll directly board your flight.
Sometimes this service is offered for passengers with known tight connections, and at other times it's offered as a "surprise and delight" — not necessarily for a delay, but perhaps because there are no needs for the vehicle elsewhere and they want to generate goodwill amongst the passengers.
Bag Tags
If you're the type of traveler who loves to show off, this one is for you. All Delta 360° members will receive custom luggage tags that can be placed on their bags to easily identify their frequent flyer status.
Potential Upgrade Priority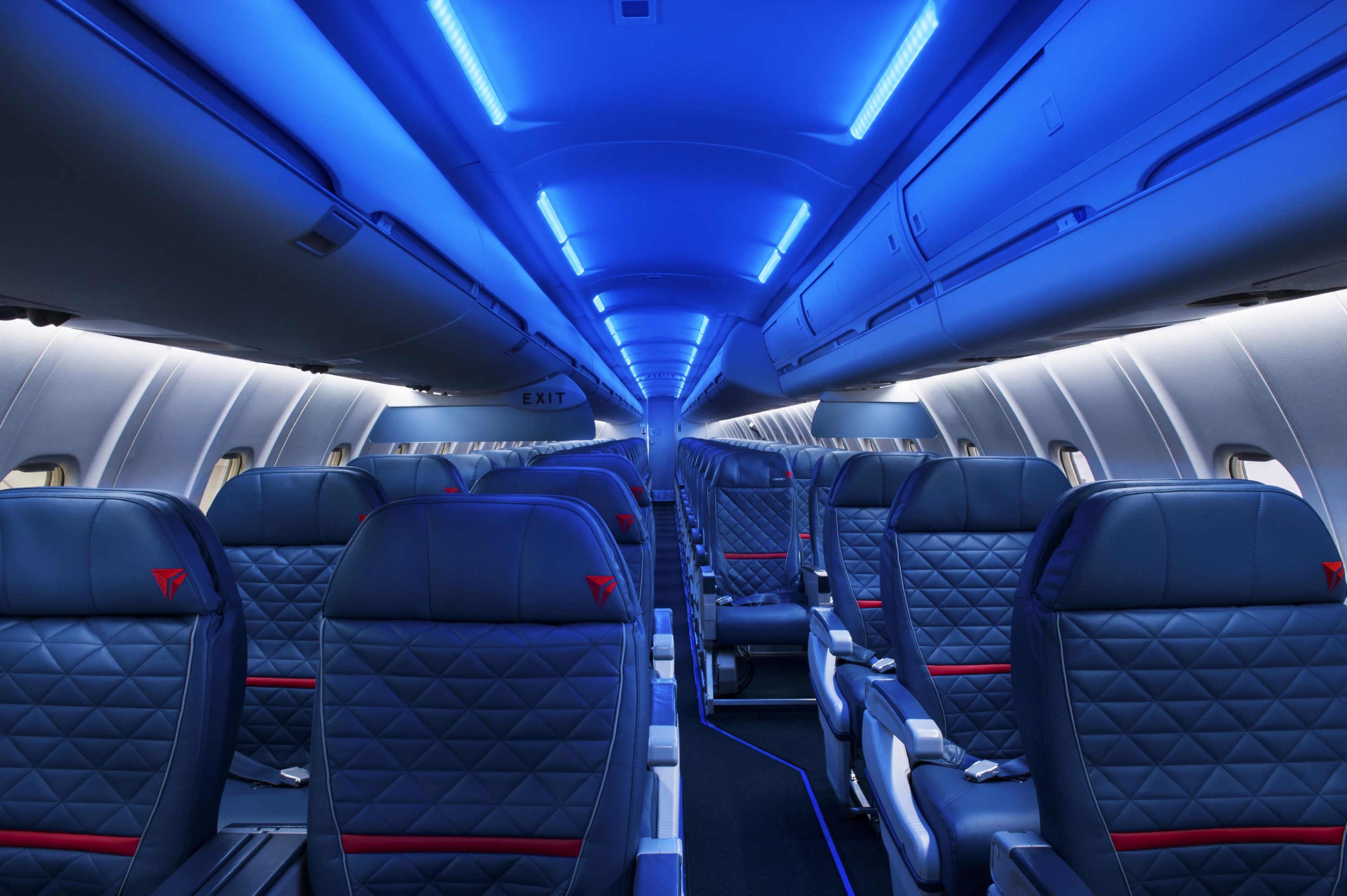 A lot of what makes the Delta 360° experience isn't published, so in order to put together the pieces of the puzzle on what is included, you need to sift through hundreds of forums and personal anecdotes. Knowing this, the upgrade priority benefit on Delta is very unknown, but here's what we do know and can surmise…
Unlike American ConciergeKey and United Global Services, Delta 360° flyers do not get a published higher priority than other elites. Because of this, the benefits of upgrading are a bit "hit or miss." Some Delta 360° members find they are upgraded before other Diamond Medallion members on the day of departure and others have received upgrades prior to the normal upgrade window.
Both United and American have published criteria as to who is supposed to receive the upgrade first, but the Delta 360° program does appear to be more manual than other airlines — where employees see the status and are given an opportunity to bend the rules or be more flexible.
So, if you're a Delta 360° member and also a Diamond Medallion, your upgrades are believed to be based on your normal Diamond Medallion policies and qualifications, though you may find opportunities in addition to this where you're given priority or advanced upgrade.
It's rare, though, that you might have a Delta 360° member who isn't Diamond. If they're Platinum, for example, they'd follow the Platinum procedures, which do fall behind Diamond Medallions. This is in a perfect "technical" world and would be the most extreme of extreme scenarios.
For international upgrades, traditionally Delta 360° members are also Diamond Medallions who can choose 4 global upgrades from their Choice Benefits. When using these upgrades, agents may be able to open up inventory in order to be able to confirm the upgrades, or even upgrade without a certificate. At the airport, it's expected that a Delta 360° member would take priority over Diamond and lower Medallion tiers.
Both American's and United's programs actually qualify their invite-only tiers as a separate level with increased upgrade priority. Don't fret too much, however, since many Delta 360° members outright purchase the premium cabin, so upgrade importance usually isn't high on their radar.
Bottom Line: Delta doesn't publish any upgrade benefits for Delta 360°, unlike other airlines, though gate agents might have some leeway and discretion to treat these customers well.
Better Status
Delta 360° does not come with a corresponding Medallion status, so you are not guaranteed to also earn Delta Diamond Medallion, which comes with perks such as free same-day change and standby. Oddly enough, if you hold a Medallion status that doesn't have those perks (and more), Delta 360° status won't help you, since those benefits are based on your earned Medallion level.
This said, as mentioned above, most Delta 360° members are Diamond Medallions, so they'll receive complimentary extra legroom seats, free award ticket redeposits, etc. as normal.
Which Invite-Only Tier Is Best for You?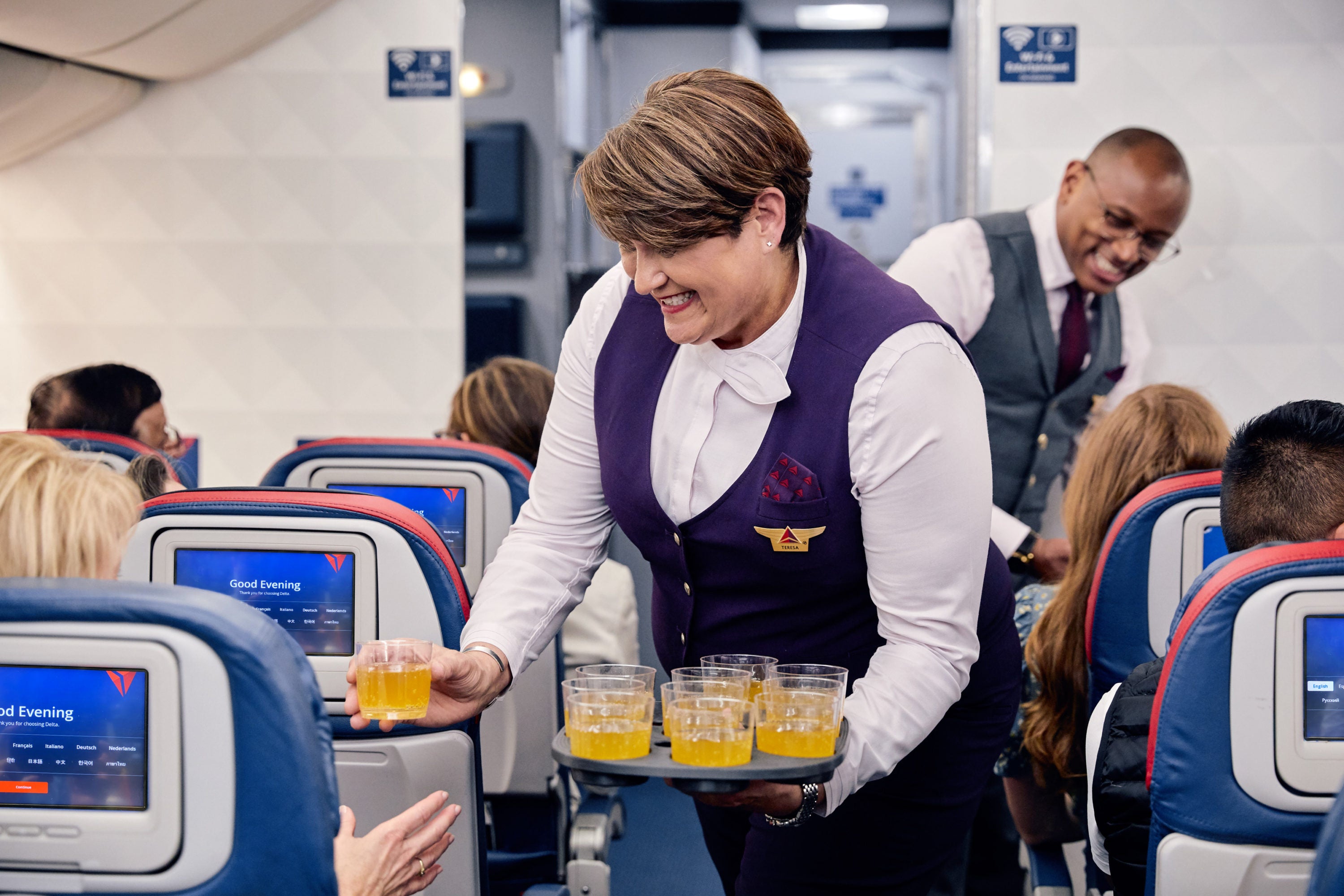 You might be trying to decide which invite-only tier is best for you amongst the 3 largest legacy carriers: American, United, and Delta.
It's a pretty resounding answer amongst reports online that Delta 360° is not the top invite-only tier, and, in a majority of cases, would fall to the bottom of the list, behind American and United.
In most cases, United will be the best invite-only tier for someone who wants the best and most frequent benefits. United Global Services members have the ability to open upgrade and award inventory, take extreme priority over upgrades, and have a dedicated team to assist in case of irregular operations.
American's ConciergeKey program is a scaled-down version of Global Services, with additional agent support and international upgrade certificates, among several benefits. Delta, however, doesn't have nearly the published benefits that American and United do — in fact, their program appears to be the most "secretive," with not a ton of information on how the program works or what is offered.
The most valuable perk in Delta's program is its Sky Club membership that allows guest access and also the potential for higher priority upgrades. The Sky Club benefit alone is worth several hundred dollars annually in savings, though you can purchase a similar membership for much less than the cost on other airlines.
Final Thoughts
The Delta 360° program certainly provides an enhanced travel experience to top-spenders on Delta. Between Sky Club access, being able to speak with an agent faster, and potentially being able to upgrade more often, it's a must-have for corporate travelers.
It's important to see if Delta 360° makes sense for you, though keep in mind you won't be able to ask for the status and there are no published criteria to earn it. If you do give it a shot, you may risk it all for nothing!