American Airlines' ConciergeKey Top-Tier Status [Complete Guide]
American Airlines' ConciergeKey (often misspelled as "Concierge Key") status is the coveted holy grail for any AA flyer. It is the top tier in its AAdvantage program, given89 only to those who truly spend more money than almost any consumer.
The perks are exclusive, the hype is real, and what's known really isn't published — so let's do a deep dive into this exclusive club.
Trust us when we say there are a lot of folks who salivate over the benefits of this coveted tier, so the more you understand about what's included, the better you'll be able to see if it's worth trying to earn ConciergeKey.
Here's what we're going to explore:
What is American Airlines' ConciergeKey status?
What are the benefits?
How to better your chances to receive ConciergeKey
How ConciergeKey compares to other top-tier programs
How to leverage ConciergeKey for your benefit
What Is American Airlines ConciergeKey Status?
American has 4 published tiers: Gold, Platinum, Platinum Pro, and Executive Platinum. Each tier has a specific amount of dollars that need to be spent on the airline (EQDs) and a designated amount of miles (EQMs) or segments (EQSs) that need to be flown.
To be an Executive Platinum (the top public tier), for example, in 2021 you'd need to fly 80,000 miles or 95 segments and spend $12,000 on airfare, not including taxes and fees. Anyone can earn this status with the right spending and mileage flown.
Above Executive Platinum is ConciergeKey, an invitation-only tier that is not open the general public. While Executive Platinum has published requirements, ConciergeKey does not. It is primarily meant for those who have primary decision-making ability for large corporate travel accounts, or influencers who American feels can sway travel toward the brand.
In addition, those who hit VERY high spending levels on travel may be offered ConciergeKey, but it's worth noting that the amount spent with the airline varies.

Who Can Get ConciergeKey?
Anyone can get ConciergeKey, but primarily you need to have a large sphere of influence over travel at major corporations.
If you're trying to attain ConciergeKey as a single traveler, you're likely looking to spend north of $50,000 a year and fly more than 200,000 miles. The more premium cabin travel you book, and the more you fly true American Airlines metal, the better shot you have.
In addition, American also ranks passengers within individual hubs — so you may be compared based on your spending and miles flown within the particular hub city you live in, such as Washington, D.C. or Dallas, for example.
Bottom Line: Want ConciergeKey? You shouldn't even consider earning it until you spend at least $50,000 a year with American Airlines per year!
What Are the Benefits of ConciergeKey Status?
Membership Benefits Through Executive Platinum
Complimentary Executive Platinum status that includes up to 4 yearly systemwide upgrades as part of a choice benefits offering, upgrades on award tickets, and free re-deposits of AAdvantage miles, to name a few. Systemwide upgrades are valid on any class of service from Basic Economy, Main Cabin, or Premium Economy to Business.
Complimentary 500-mile upgrades for use in and around the continental U.S., Alaska, Hawaii, Canada, Mexico, and the Caribbean. ConciergeKey members receive priority over all other lower elite status levels.
120% mileage bonus on all tickets. Interestingly, ConciergeKey members do not receive any additional mileage bonus over Executive Platinum members.
Up to 3 complimentary checked bags. This is the same number of checked bags as an Executive Platinum.
Complimentary same-day standby is available, and ConciergeKey members receive priority.
Complimentary same-day flight changes are available, and ConciergeKey members receive priority.
Complimentary preferred and Main Cabin Extra seats. ConciergeKey members do not get any more preferences than this and will be competing against Platinum, Platinum Pro, and Executive Platinum members for these seats.
Guaranteed availability to purchase tickets in the Main Cabin. Flights outside of 72 hours that are sold out are still open for booking, albeit at very premium prices.
Hot Tip: Platinum Pro and Executive Platinum members can expect even more rewards to chose from in 2021, like Admirals Club day passes, bonus miles, and merchandise.
Onboard Service
Complimentary food and beverage items when in the Main Cabin. This is the same benefit afforded to Executive Platinums and AAirpass members. It's worth noting that the policy only dictates 1 free fresh food or dry food item plus 1 free alcoholic beverage and that this is not valid for any companions. However, most flight attendants seem willing to oblige and offer something to companions — though this is not policy by any means.

Bookings
Dedicated phone line for any bookings or questions, and an email address for any reservation inquiries. Generally, these lines are staffed with the more senior agents, and many ConciergeKey agents dual as Executive Platinum agents — so if you aren't quite a ConciergeKey, you can still experience some of the same service.
Upgrades
Priority on all upgrade lists, priority lists, standby lists, and more. ConciergeKey members on a domestic itinerary using a complimentary upgrade will trump an Executive Platinum using a systemwide upgrade. ConciergeKey uses the "1" designator for all priority lists — so VIP1 for a ConciergeKey using a systemwide upgrade, or UPG1 for a ConciergeKey using a complimentary upgrade. Upgrades for ConciergeKey members clear up to 120 hours prior to departure.
2 additional systemwide upgrades, for a total of 6. This is before they cross into any additional thresholds of 150,000 flown miles or 200,000 miles and assumes you choose the systemwide upgrades as part of the choice benefits program. However, it's worth noting that previously Executive Platinum members received 8 at the start of the year, so no matter which way you look at it, this is down from previous years when AAdvantage was more generous.
Copays are waived on all upgrades. If a ConciergeKey chooses to use American Airlines miles to upgrade a ticket, they won't have to pay the usual cash component. This savings can be substantial on international tickets especially where mileage costs can be in the 25,000 range with $350 copays. Not having to pay that $350 is a terrific perk. Keep in mind that using a miles and cash copay or a systemwide will carry the same upgrade priority, and a ConciergeKey using a complimentary upgrade will always come before a lower elite using an instrument. This is an incredible perk that could save thousands of dollars per year.
At the Airport
Next flight guarantee protection. If a member's original flight cancels, they can be protected on the next flight, even if that flight is sold out. If there is a delay or cancellation, ConciergeKey gets first dibs on the next chance out. American calculates this risk — they may be willing to involuntary deny boarding to someone from the general public in favor of keeping the business of an important, high-spending ConciergeKey.
Complimentary Admirals Club membership, allowing them to access American's network of airport lounges before and after flights. This is a savings of at least $450 per year since ConciergeKeys don't need to purchase a separate membership. Members can bring in their 2 complimentary guests, as well.
Via Executive Platinum benefits, ConciergeKey members are considered as Oneworld Emerald, with all of the priority access perks, international first and business class perks, and reciprocal lounge and check-in access.
Can use Flagship check-in, regardless of class of service flown or route. There's usually no line, and the check-in area dumps out into the head of the security line, giving anyone who has access to this area an expedited experience going through security. An attendant will check your credentials before proceeding; Flagship check-in is only available at major hubs such as New York, Los Angeles, and Miami.
Access to Flagship lounges (when available) on all itineraries. American Airlines Flagship Lounges are located in major hubs such as Miami, Los Angeles, New York, and Dallas. This is a huge benefit, as these clubs are more upscale than the traditional Admirals Club and include plentiful buffet food options, premium liquor, showers, and more personalized assistance. These same Flagship lounges can also be accessed by any American Airlines Oneworld Sapphire or Emerald on an international itinerary, or any other Oneworld airline Sapphire to Emerald, regardless of destination.
Personalized assistance during irregular operations. Often you'll find airport agents calling or texting members directly, or meeting them on the ramp as they disembark flights. In times of severe weather, mechanical cancellations, or other periods of delay, this benefit can come in handy. Members can expect to be protected on other flights (even if oversold), moved to other airlines, or whatever is necessary to keep them happy and moving — after all, they represent a considerable sum of money for American.
Airport escorts, including tarmac transfers. If there's a fight connection or terminal change, you may receive a Cadillac transfer from an airline representative who meets you at your flight. This is incredibly useful in case of a delayed or tight connection. If your inbound plane is late and there's a risk of you missing your onward flight, the escort will pick you up and take you directly to your next gate, either airside or inside the terminal. This is only offered at major hubs.
Priority boarding on all flights, prior to group 1. ConciergeKeys can board the aircraft prior to everyone else so they can store bags in overhead bins and get settled even before first class passengers. This process is sometimes chaotic, as some ConciergeKeys get lost in the shuffle with group 1 getting called shortly thereafter.
Other Benefits
Select ConciergeKey members can gift Executive Platinum status to someone else (spouse, family member, friend, colleague, etc.) Keep in mind that if this designated Executive Platinum doesn't spend as much as other Executive Platinums, they'll always be behind them on any upgrade lists, priority lists, etc., since those are categorized by rolling Elite Qualifying Dollar spend.
Bottom Line: Probably the most valuable ConciergeKey perk is being at the top of the upgrade list every time, and being able to be confirmed on oversold flights.
In addition to many of these benefits, members also receive some "surprise and delight" gifts such as events with company executives, gifts mailed each year, and even complimentary status to designate out to a family or friend.
In the past few years, members received a package of high-end chocolates symbolizing locations around the world, as well as luggage tags made out of metal from retired MD-80 jets (which used to be the workhorse of the American fleet).

How Can You Improve Your Chances of Getting ConciergeKey?
As mentioned above, securing ConciergeKey is mostly a private affair — one that you'll need a lot of money or some major connections to obtain.
The first "relatively easy" way to get ConciergeKey is to purchase an AAirpass at prices hovering in the $50,000 range. AAirpass allows travelers to pre-purchase travel and fly on last-minute flights at essentially fixed or secured pricing.
It's only useful for folks who can drop a large sum of money at once. But general consensus is that purchasing a high-enough package upfront can mean ConciergeKey is included as one of the benefits.
As of this writing, a $30,000 package is required for Executive Platinum, so you'd need to spend an extra $20,000 to make the jump to the first level where ConciergeKey might be offered.
Bottom Line: AirPass is a prepaid travel program that allows you to pay all of your travel on American upfront instead of as you go.
The second way is to become a travel manager of a large corporate account that has agreements with American Airlines. Depending on the size of the account, how many corporate travelers there are, and the prospective or signed spending, ConciergeKey may be assigned to the travel manager (or several may be offered for designation).
Think top companies with millions of dollars to spend here — places like IBM, Apple, Deloitte, etc. The more control you have to suggest that your company move their business to American (or the more business you can truly bring to American), the more likely it is that you'll be awarded ConciergeKey.
Bottom Line: Travel managers who have a lot of pull to have their employees fly American have a good shot at becoming ConciergeKey.
The third way is the hardest — and will have the most financial impact on the single person. Individuals may increase their odds of being nominated to ConciergeKey by doing the following:
Spend north of $50,000 with American Airlines
Fly a large number of miles (above Executive Platinum requirements)
Fly a large amount of full-fare, premium cabin products on American (not partners)
Again, this is by no means a sure deal. And the risk is that you spend and fly so much only to still not be nominated… thus possibly wasting that time and effort. By no means is this an exact science, so we wouldn't recommend shifting money immediately toward American in an attempt to earn this.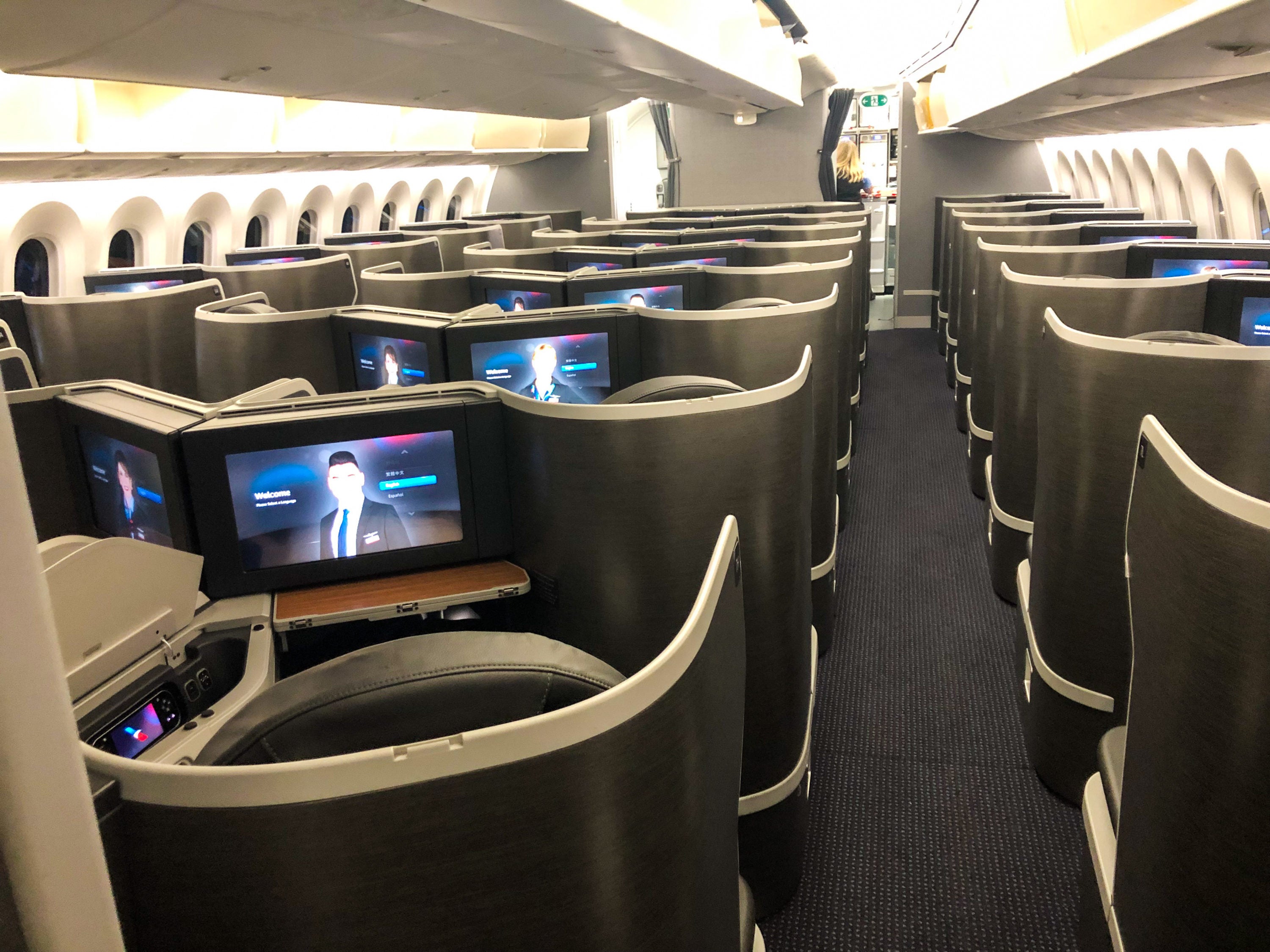 The fourth way is probably the "easiest," but also one that greatly depends on luck. If you're an influencer with a large audience, you may be nominated for ConciergeKey depending on how many people you can theoretically convince to fly with American.
For example, YouTube star Casey Neistat — who has millions of subscribers on YouTube — had ConciergeKey from American that was later taken away due to lack of spending.
We'd categorize this as luck, to be honest — there's really no way to control this, aside from probably being very positive toward American and truly shifting a large readership or viewership to actually fly with them (and having the measurable results to prove it).
Most readers probably won't start a YouTube channel dedicated to this effort, so consider this point purely informational. Even if you were to earn ConciergeKey this way, some of the top influencers have had their status taken away — so again, this definitely isn't a sure-fire bet.
Bottom Line: While you can fast-track to airline status with the right credit cards, ConciergeKey can't be earned with just a credit card.
Is ConciergeKey Worth It?
We honestly don't believe that spending an additional $35,000+ to receive priority waitlist access, transfers, and next flight guarantees is worth it — if you're outright trying to pay for it on your own.
However, if you're getting it through a corporate agreement or another freebie, we'd most certainly accept — but spending a large amount of money to still receive many of the same perks as public elite status in most cases does not make sense.
While ConciergeKey is certainly a flashy program — and we wouldn't turn it down for a second if offered — the spending jump to get between the public and private tiers does seem sort of insane.
And while most of us will never become ConciergeKey, we think you'll find many of the perks aspirational, which may encourage you to fly just a bit more than you're doing now.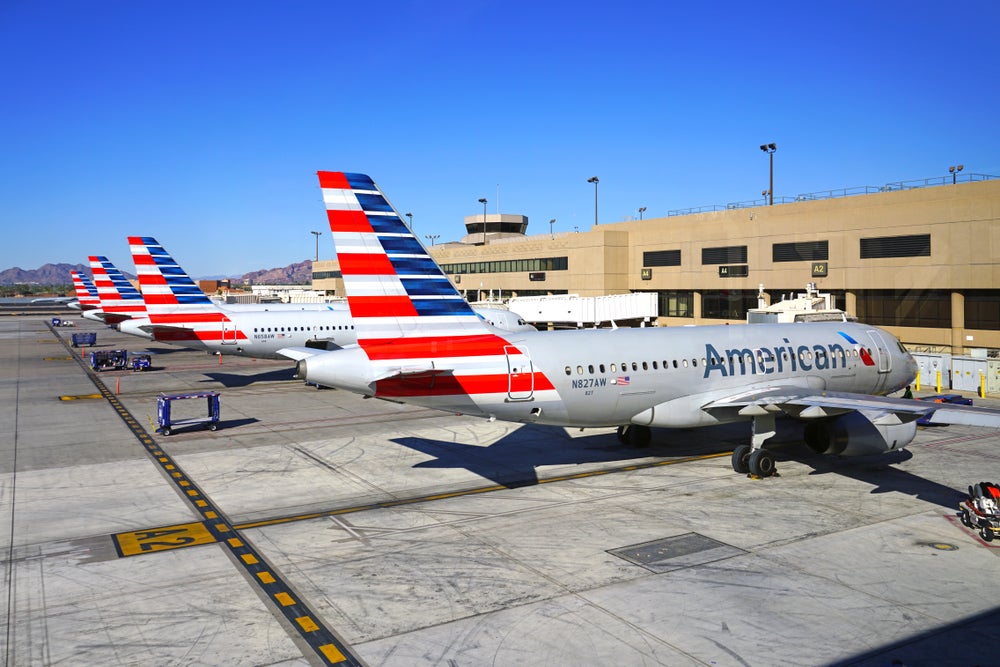 How Does ConciergeKey Compare to Other Airlines' Invitation-Only Status?
Both Delta and United have their own invitation-only status programs, too: Delta's program is known as Delta 360 and United's is known as Global Services.
United Global Services
When it comes to United, Global Services is truly a designated tier at the top of the ladder, with many distinctive perks. United MileagePlus members often report that Global Services members will fill the top several spots on an upgrade list between hubs, and that upgrades for Premier 1K members are nearly non-existent.
While ConciergeKey members still top the list at American, you'll usually only find maybe 1 or 2 on any given flight — and upgrades are still available beyond this to Executive Platinums.
Global Services members also have access to special confirmed upgrade inventory, allowing them to confirm into a forward cabin well ahead of any other member. Want to use your miles as a Global Services elite? There's increased award availability, too. If there are at least 2 premium seats available on the plane, a Global Services member can turn one of those seats into a mileage ticket at no cost.
United's Global Services is the only top invitation level that can be earned…after a whopping 4 million "butt in seat" miles flown directly on United or United Express aircraft (no partners allowed!). If you fly that much on a United aircraft, we guess we have no qualms with them giving away such a coveted status. Of course, if you spend a large amount with them, or have a corporate account, you have a shot at Global Services, too.
Some basic Global Services benefits include:
Opening your own award inventory, so long as there is T and R inventory available
Access to a Global Services help desk (similar benefit among all legacy carriers)
Priority boarding (similar to other carriers)
Onboard meals are served first (along with Premier 1K members)
Upgrades ahead of other elites at 120 hours
Tarmac transfers when available at major hub cities such as Newark or Houston
Expanded upgraded inventory into PN fare class
"Surprise" upgrades into P inventory if PN fare class is not available
Companions can be upgraded if the Global Services member is on a purchased business class ticket
Access to remaining Global First Lounges on business class tickets
Bottom Line: One major area where Global Services is better than ConciergeKey is with upgrade inventory. Global Services members can open award inventory on flights without it.
Delta 360
Delta 360 is an interesting tier — while not an "official" Medallion tier, it's an extra service tier that can be thought of just like the ConciergeKey and Global Services levels at American and United, respectively.
You'll receive unexpected tarmac transfers in the case of delays, as well as premium handling on the ground and within the airport. Think of Delta 360 as more of a consistent American Airlines 5 Star program more than anything — but still valuable for sure. Delta 360 tends to go to very large corporate accounts.
Major perks of Delta 360 include:
Tarmac transfers in hub cities such as Detroit, Atlanta, or Los Angeles
A dedicated contact line (similar to most major legacy carriers for their invitation-only status holders)
Surprise gifts such as jewelry or Champagne throughout the year
If you were going to choose an invitation status to go for, we'd definitely seek Global Services first, then ConciergeKey, and then Delta 360, in that order.
Final Thoughts
While the requirements to earn ConciergeKey are unpublished, the perks are definitely top-notch. Unfortunately, it's very hard to guess what will earn you ConciergeKey with any degree of certainty, so for most people, ConciergeKey will be out of reach.
The upgrades, lounge access perks, airport transfer rides, and better service certainly do make this coveted elite status appealing. If you're in a position to earn or receive ConciergeKey, it's definitely the best way to enjoy flying on American Airlines.