What Is the Value of American's Platinum Pro Status? At the Airport, Fees & Alliance Benefits
In this second post of the 2-part series on the value of Platinum Pro status, we're going to analyze the value of perks you can use at the airport, fees and waivers, as well as alliance-wide benefits.
This will include benefits related to ticketing and the Oneworld alliance. By understanding what each benefit is worth, you can better gauge whether flying and spending the required amounts is appropriate for you. We previously discussed the Platinum Pro benefits for upgrades and seating options in a separate post.
Here, we'll take a look at the specifics of each benefit and how we value them based on a range of usage. We review the ways many people underutilize benefits and how to maximize perks. We'll compare Platinum Pro status and Executive Platinum status and talk about when it makes sense to reach for a higher level. We'll also discuss what Platinum Pro status means for those who wish to earn lifetime elite status.
Let's get started!
Benefits of AAdvantage Platinum Pro Status
1. Elite Mileage Bonus ($840)
As a Platinum Pro member, you'll get an 80% elite mileage bonus on all spending with the airline — equating to 9 miles per dollar spent. For example, if you spend $1,000 on a ticket (not including taxes and fees), you'll net 8,000 redeemable miles for use on any award tickets.
If you spend the required $7,000 per year to earn Platinum Pro status and then multiply that by 8 (for your 80% bonus), you'll get 56,000 miles per year. Assuming a redemption value of ~1.5 cents per mile, this is roughly $840 in value (1.5 cents multiplied by 56,000 miles, which is the minimum you'd earn in 1 year to keep your status).
For comparison, a one-way business class ticket to Europe only costs 57,500 miles, or 80,000 can get you to Australia. So depending on how much you value these tickets, you can certainly get a fair amount of value from your elite bonus.
2. Minimum Elite Qualifying Mile Guarantee ($75)
All elite levels receive a minimum of 500 elite qualifying miles for all flights under 500 miles in length, which helps folks flying shorter segments. Assuming you fly several shorter segments a year, this minimum mileage guarantee can certainly help you reach Platinum Pro status faster. We'll value this at around $25 a flight for 3 flights, for a total of $75.
Shorter hops like New York (JFK) to Baltimore (BWI) or Washington, D.C. (DCA) to Philadelphia (PHL) are well under 500 miles. But even with an actual flight distance under 500 miles, this benefit means you'll still earn a minimum of 500 miles that count toward elite status (remember these are separate from miles that can be used for award ticket redemptions).
For flyers who frequent shorter segments, this is a welcome benefit — trying to fly the 75,000 qualifying miles needed for Platinum Pro based on only 250-mile flights would be quite difficult!
Hot Tip: Having the right credit card in your wallet can help you fast-track to Platinum Pro status. Read more in our guide to the best credit cards for airline elite status.
3. Priority Check-In, Security, and Boarding ($175)
This is one of those benefits with a value that really varies depending on the flyer.
At check-in, Platinum Pro members are allowed to use any priority lane or business class check-in. This is beneficial for those checking bags who need to see an agent, or for those with ticketing issues where they may need to speak to someone in person.
In addition, select airports have priority security queues for elite status passengers. You'll usually find this in most airports that aren't a regional/smaller operation. Generally, these priority security lanes funnel into traditional security lanes — so you may be better off using CLEAR or TSA PreCheck lanes that include expedited processing.
Many airports also use priority security lanes for multiple airlines, so you may have elites from United, Delta, Southwest, etc. all using a single queue. And if you're departing from an airport such as Dallas (DFW) with a high concentration of elite customers, priority lanes may be very busy.
Hot Tip: We suggest looking at both the regular, elite, and PreCheck/CLEAR lanes to see which one is fastest and then choosing from there — don't necessarily go in the elite line just because you have status.
Priority boarding is another benefit that can be useful for Platinum Pro flyers, depending on what flight you're on. As a reminder, the boarding order for elites is as follows:
ConciergeKey members pre-board
Executive Platinum members board with Group 1
Platinum Pro members board with Group 2
Platinum members board with Group 3
Gold members board with Group 4
All other passengers board in Groups 5 to 8
Basic Economy boards with Group 9
As you can see, Platinum Pro and Platinum members no longer board at the same time, hopefully creating a less overwhelming experience on hub-to-hub routes such as Dallas (DFW) to Chicago (ORD). On these types of flights (especially on larger aircraft), it's not unusual to see 50+ people board in Group 3, since it also includes Oneworld Sapphire members from other airlines.
It's obviously much better than boarding with non-priority groups or Group 5+, but we still recommend staying near the boarding lanes if you want your bag close to you inflight. The majority of Group 3 will be seated in Main Cabin Extra seats — since these are included for free with status — so you'll likely be jostling for the same overhead bins.
Based on using the priority check-in, security queue, and boarding process more frequently than a Gold or Platinum elite, we'll value this benefit around $150. The most useful aspect is probably being among the first to board so you can get seated and have room for your overhead bags — so a majority of that valuation comes from the priority boarding access.
4. Checked Bag Fee Waived ($180)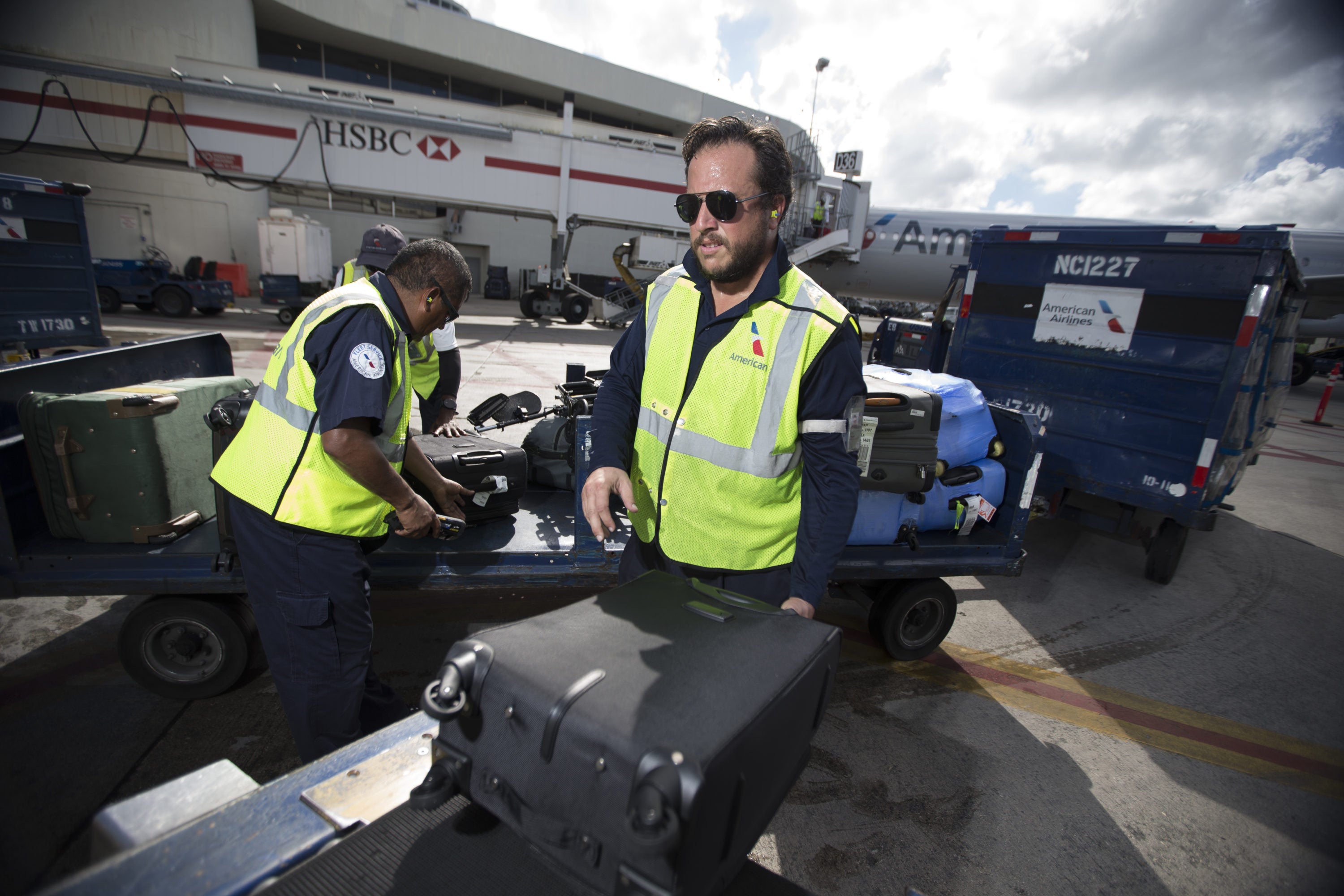 Platinum Pro elites get 2 free checked bags on all itineraries, regardless of destination. This is different than the free checked bags that come with American Airlines credit cards — those bags are restricted to U.S. itineraries and aren't valid on all routes.
Keep in mind that this benefit is good for up to 8 companions on the same itinerary! So if you're traveling with a large group and you're all booked on the same reservation, you can receive plenty of free checked bags for your flights. This is especially useful for vacation destinations where people tend to check more bags, like golfing or ski locations that require equipment.
Hot Tip: To check in your bags using the fee waiver, we recommend lining up at the priority check-in counter (which you have access to) so an agent can tag everything under your name and record. This is much simpler than using one of the self-service kiosks.
For this value, we'll assume you check at least 6 bags over the course of your membership year at a savings of $30 a bag. Of course, if you check more bags than this or tend to have more people on your bookings who check bags, the value of this benefit will definitely be higher.
5. Priority Bag Delivery ($50)
Since you're a Platinum Pro, all bags you check will be marked with an orange priority tag, indicating that the bag should be among the first to come out when you get to the baggage carousel.
In reality, it doesn't always work this way — we find that many times these priority bags come out last, so this benefit is really only worthwhile when it works.
Keep in mind that on wide-body flights with lots of seats, you'll have tons of passengers with free checked bags, many of whom will have the priority designation… so your "priority" bag may be just one of many.
As with the checked bag benefit, all bags checked under your reservation receive the priority designation, so your traveling companions can also receive priority service if they're checking in with you.
Because of the inconsistency with this benefit, we'll value it at around $50, though that savings certainly could improve if American was more reliable in getting priority-labeled bags out first.
6. Complimentary Same-Day Standby ($150)
As a Platinum Pro, you receive complimentary standby on domestic itineraries if you wish to take an earlier or later flight that doesn't have space to fully confirm the change.
It's worth noting that all passengers can standby for a flight before their original departure time within the U.S., Puerto Rico, and the U.S. Virgin Islands before for free, but only elite status members can standby for a flight after this time. The $150 value based on this benefit comes from the priority you receive ahead of other members, and the ability to standby for a flight later in the day.
Hot Tip: If you're standing by for a later flight, you need to call the Platinum Pro desk to advise them of this so you're not marked as a no-show on the original flight.
When standing by, you're placed in order of elite tier on the airport list. The "RV" designator stands for "revenue voluntary," meaning that you're a revenue (paid) passenger standing by voluntarily for another flight.
RV1: ConciergeKey
RV2: Executive Platinum
RV3: Platinum Pro
RV4: Platinum
RV5: Gold
So, as a Platinum Pro, you'll be third in line for any remaining seats behind ConciergeKey and Executive Platinum members.
Standby is especially valuable during irregular operations — a mechanical cancellation or severe weather delay, for example. If you need to try and get on another flight that is sold out, you'll receive a higher position on the standby list and will be more likely to get a seat because you're a Platinum Pro.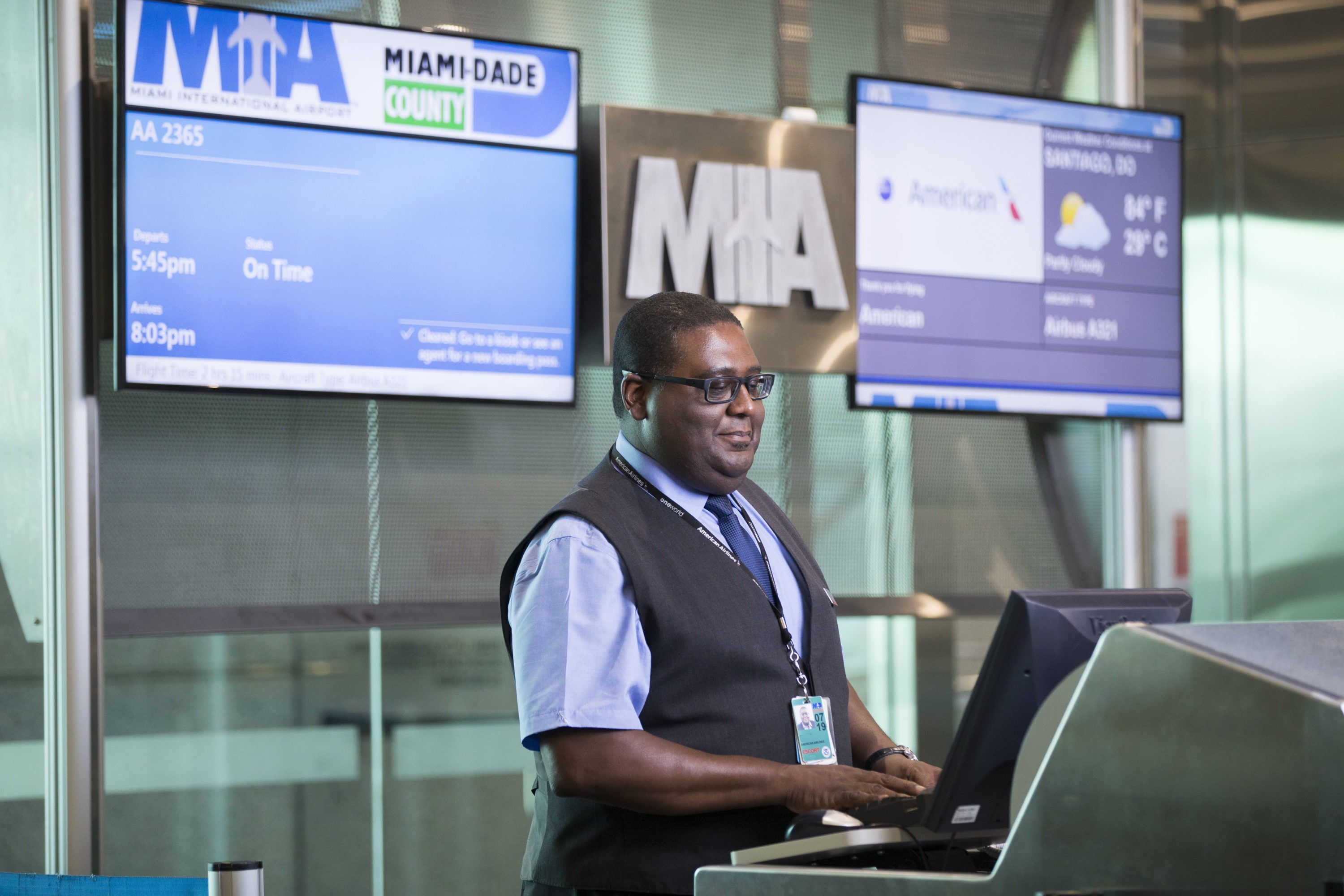 To standby for a flight, your departure must contain the same amount of segments as your original itinerary, connect in the same exact cities, and be in the same class of service.
So if you were flying Los Angeles (LAX) to Miami (MIA) via Dallas (DFW), you cannot standby for the Los Angeles (LAX) to Miami (MIA) nonstop flight. If you were flying Denver (DEN) to Charlotte (CLT) and connecting in Dallas (DFW), you would not be able to standby for the Denver (DEN) to Chicago (ORD) to Charlotte (CLT) flight, as this would change the connecting city.
Interestingly, you'll also receive a higher position if you show up late to your flight. Let's say you miss your flight due to your own fault (traffic getting to the airport, etc.). You'll be listed in priority order for the next flight. This uses the RL designator, which stands for "revenue late."
RL1: ConciergeKey
RL2: Executive Platinum
RL3: Platinum Pro
RL4: Platinum
RL5: Gold
Revenue late customers fall at the very, very bottom of the airport list (behind both customers voluntarily changing their flight and customers who were affected by irregular operations). This is mainly because you showed up late for a flight, which was completely within your control. As such, you basically come after all other customers are accommodated (but before non-revenue employees). Depending on the flight, you may not get on as an RL.
Some travelers will try to standby for other flights in an attempt to save money. You're technically allowed to standby as an RL for another flight only within 2 hours of your original flight (this is sometimes known as the flat tire rule).
Let's say the 8 a.m. flight is $100, and the 9 a.m. flight is $200, and you want to be on the 9 a.m. flight. One tactic among travelers trying to save money is to "RL" onto the later flight, thus saving $100.
So passengers will book the earlier cheaper flight, purposely miss it, and try and standby for the later more expensive flight to save money. The problem with this is that it's not guaranteed you'll make it onto this later flight. If you no-show to the original flight anticipating to get onto the later one, you may be out of luck if it's full… and never actually get to your final destination. It's not a risk worth taking.
If you're standing by for a flight because another flight canceled or got delayed (essentially, a scenario where it is not your fault), you receive a similar priority ranking as the other lists, but using the RI code, which stands for "revenue involuntary."
RI1: ConciergeKey
RI2: Executive Platinum
RI3: Platinum Pro
RI4: Platinum
RI5: Gold
Revenue involuntary customers take priority over revenue voluntary customers, which sounds like common sense: 1 group is involuntarily standing by (not because of their own fault) and another group is voluntarily standing by completely at their choice.
If you were displaced because of something out of your control, you'd certainly want to take priority over someone simply trying to get on a different flight.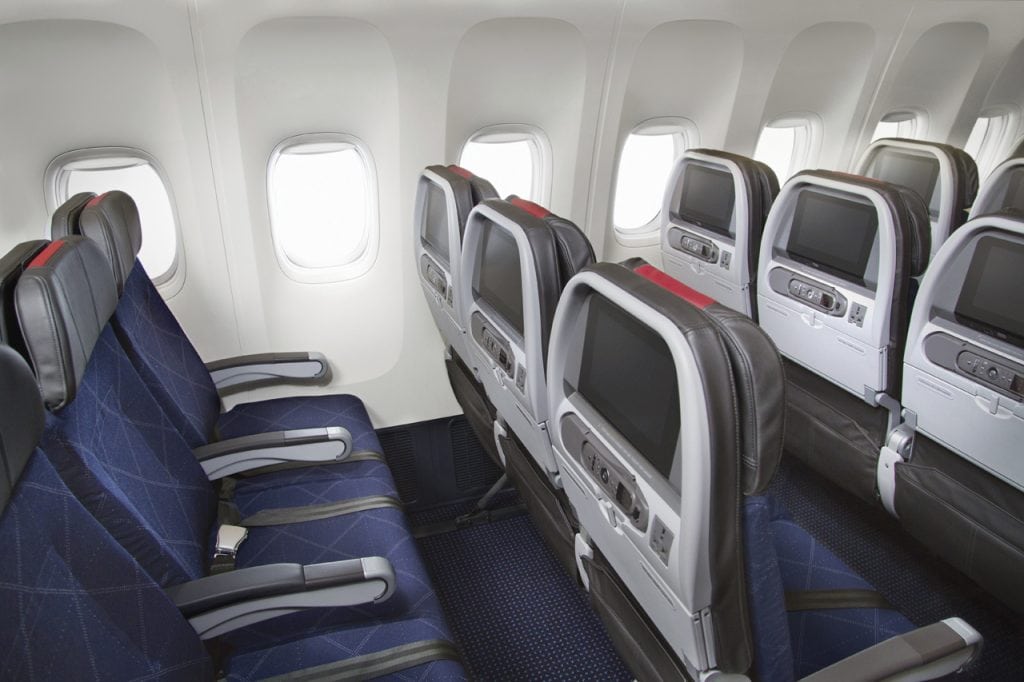 Here's one little-known aspect of flying standby as an elite. If you're on a first class ticket (booked in J, I, or D fare classes) but are seated in coach due to operational reasons (e.g., that was the only seat available in an irregular operations scenario), you can still request to sit in first class using the "desire" code DSR.
DSR1: ConciergeKey
DSR2: Executive Platinum
DSR3: Platinum Pro
DSR4: Platinum
DSR5: Gold
This by no means guarantees your seating in first class, but it actually places you ahead of other passengers on the normal complimentary upgrade list since you technically hold a first class ticket. It's a cool little "trick" that not many passengers know about (and, frankly, one that not many agents will offer).
This "DSR" code can be a bit deceiving though. Because you can only show on the airport list once, and because American only displays the upgrades portion of the list on the public app, it is very possible that you may see someone get upgraded via DSR who isn't on the displayed upgrade list at the gate or app.
In this case, the DSR customer is actually on the list, but they're displayed in a different location not visible to the public and carry priority over a normal upgrader. So, if you're a Platinum Pro on a first class ticket who is confirmed in economy, and you decide to standby for a flight as a DSR3, you may not see your name listed on the app — don't be concerned; this is completely normal.
As a Platinum Pro, you have a better shot at standing by for a flight all around — whether by your own decision or due to irregular operations. Based on this, we value this benefit at around $150, assuming you use it twice per year at a $75 savings each time (the normal cost to non-elites every time they standby).
Unfortunately, American's standby rules are a bit archaic and prevent a fair amount of usefulness of the benefit.
Bottom Line: You have a good shot at standing by for a flight as a Platinum Pro — you'll fall behind Executive Platinum members, but above Platinum and Gold.
7. Complimentary Same-Day Flight Change ($425)
Here's one of the most useful perks of being a Platinum Pro — same-day flight changes. This allows you to confirm a change to an earlier or later flight on the same day along the same routing.
If you are on an LGA-DFW-LAX flight and want to make a same-day change, you must change to another LGA-DFW-LAX on the same day; you cannot change to any other routing. If you're on a nonstop route, you must stay with a nonstop route: JFK-LAX can only be changed to a different JFK-LAX.
Confirmed flight changes are booked into "E" inventory — here's how that works and what you need to do:
Wait until 24 hours before the flight you want to move to. If you're booked on the 7 a.m. flight but want to change to the 5 p.m. flight, you must wait until 5 p.m. the day before to make any move. This is 24 hours prior to the flight you wish to change to.
Check to see if there's "E" inventory on the flight you want to move to. You can do so through a third-party service such as ExpertFlyer or by calling American Airlines.
If there is E availability, call the Platinum Pro desk and they can move you to the new flight. You will then be confirmed on the new flight and have a seat assignment.
After the change, wait at least a half-hour to check-in for that new flight, or else your upgrade request may not be processed correctly (this is a known flaw in the system). Remember, as a Platinum Pro, you're entitled to complimentary upgrades on all domestic routes, so the system will automatically request the upgrade for you after checking in.
Hot Tip: If you were upgraded on your original flight, you must ask the agent to downgrade you back to coach, make the change to the new flight, and then re-request an upgrade to be added on the waitlist. Many agents are not informed of this, and it is a workaround to an issue where same-day changes cannot be completed once a passenger's upgrade has been confirmed. This is a scenario many Platinum Pros will encounter since they may get upgraded frequently.
Moving to another flight is an incredible benefit — instead of hoping you'll get on that new flight through standby, you'll have a confirmed seat on that flight and be added to the upgrade list.
With this benefit, you could theoretically book the cheapest flight of the day hoping you can move to a better, more expensive flight for free. But sometimes this comes at a risk: if the more expensive flights fill up, you won't have any same-day change space to move to.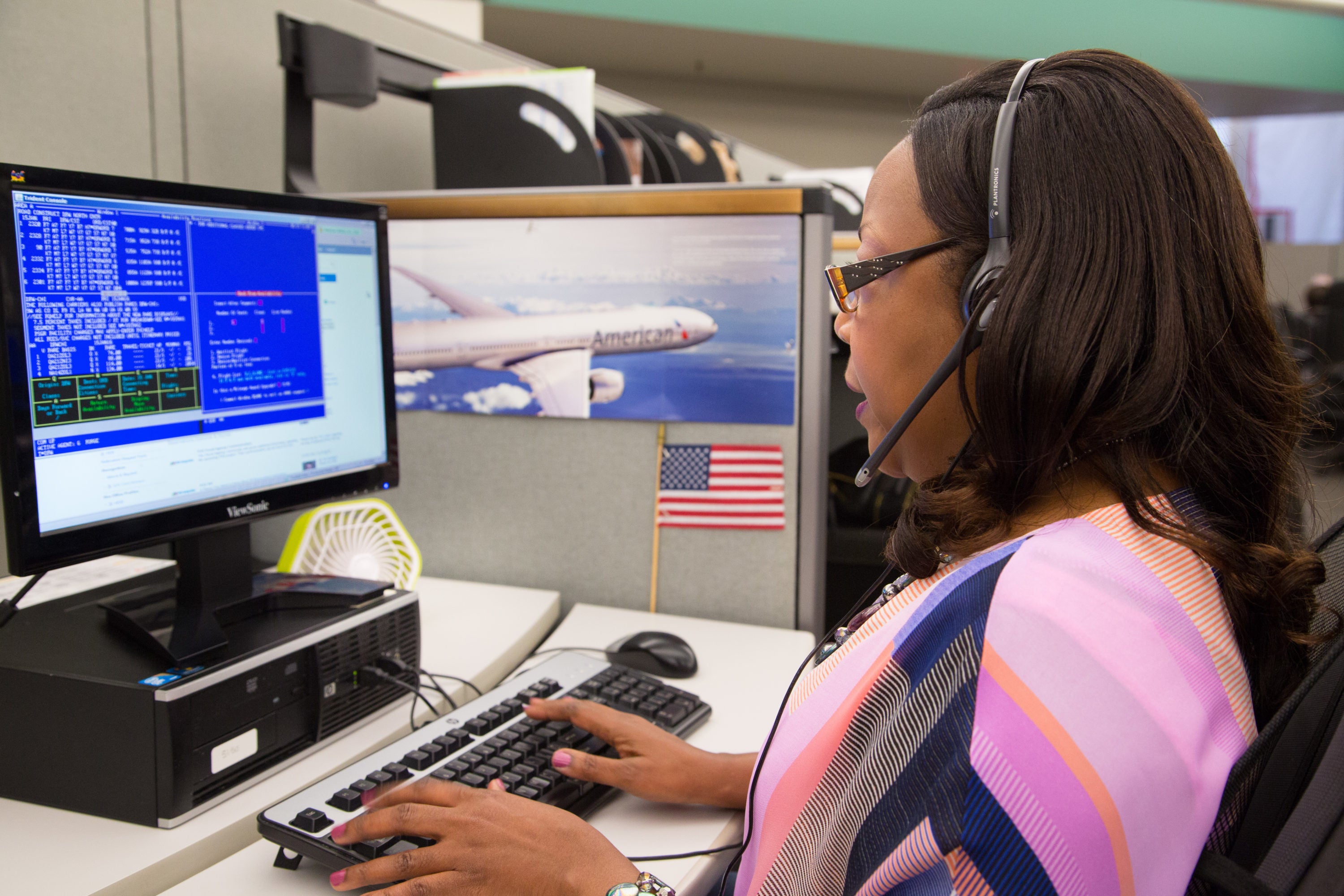 To use a confirmed same-day change on a first class ticket (booked into J, D, or I fare codes), you need to follow the same procedure above and call in 24 hours prior to the flight you want to move to. The same inventory you originally booked must be available on the flight you want to move to. If you booked J, D, or I, that respective letter code needs to be available on the new flight you want — if it is, you can move for free.
Interestingly, if you're on a confirmed first class ticket, you cannot same-day change to another flight in economy class. If that sounds incredibly odd, it is — just another quirk of American's ticketing rules.
To come up with a value here, we'll assume you do a same-day change at least 5 times over the course of your membership year. At $75 savings each trip (which is the cost of a same-day change for non-elites), we'll conservatively value this benefit at around $425 — even more savings could be had by trying to optimize same-day changes and book cheaper flights.
Hot Tip: One important thing to note is that all passengers can now receive free changes on most tickets, but you will always need to pay any difference in fare between flights. If there is no same-day-change space available, you could pay the difference in price between flights without any change fee.
8. Discounted Admirals Club Membership ($75)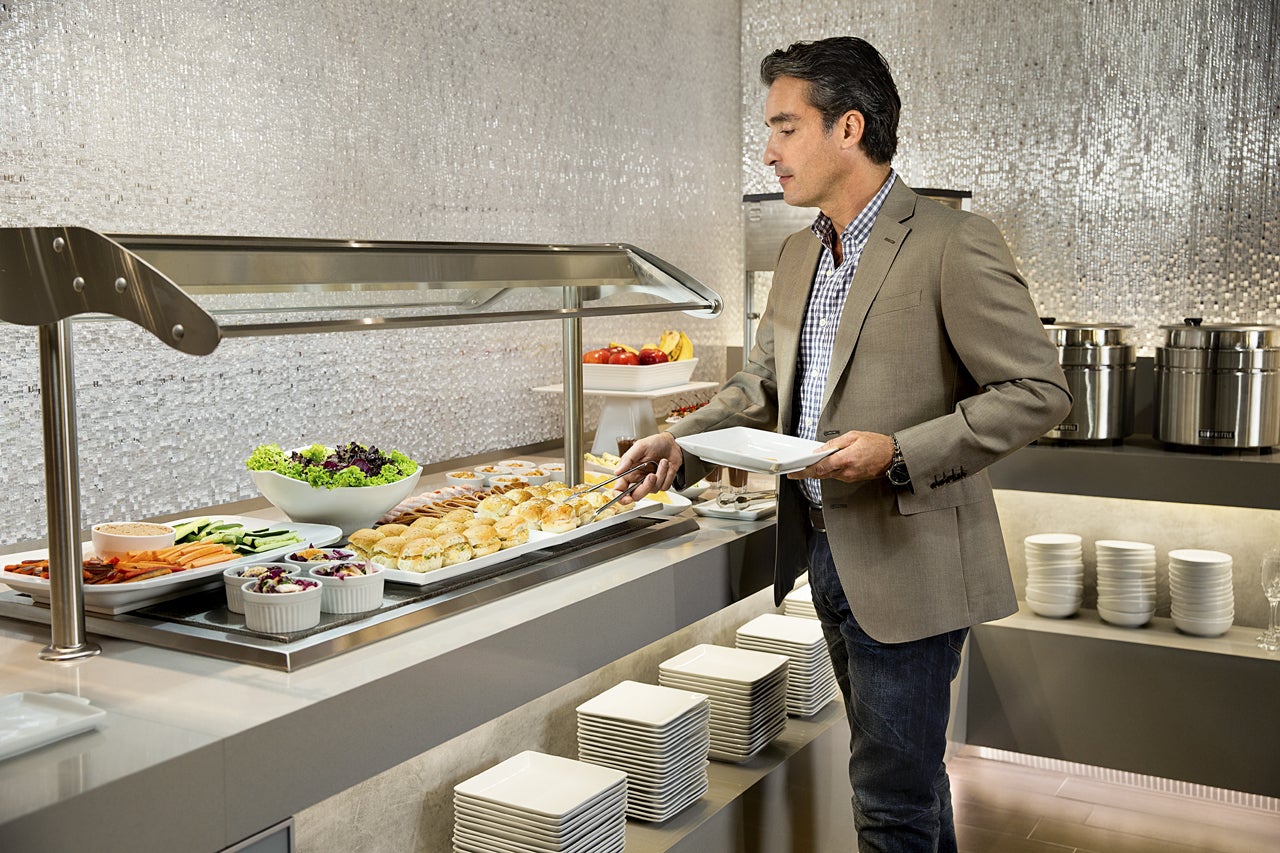 This benefit is difficult to place a value on since you can obtain an Admirals Club membership through several different forms — including paying for it outright, using miles, using Business Extra points, or using a co-branded credit card. But the cost savings from being a Platinum Pro is at minimum $75 off of the regular AAdvantage member price, so we'll start there.
While it's not a huge benefit, it's nice to know you'll get a bit of a discount on your Admirals Club membership.
Here are the pricing details for Platinum Pro members:
New membership: $575 annually or 57,500 miles
Renewal membership: $525 annually or 52,500 miles
Hot Tip: You'll likely be better off obtaining Admirals Club access through the Citi®/AAdvantage® Executive World Elite™ Mastercard® that comes with unlimited authorized users.
Whatever method you choose to access the Admirals Club, you should know that it's extremely valuable as a Platinum Pro flyer simply based on the amount you'll be flying.
Access includes:
Complimentary beverages at the bar
Complimentary snacks such as cheese, crackers, olives, hummus dip, vegetables, soups, etc.
Clean restrooms (with showers in some clubs)
Televisions and reading material
A quiet place to work and charge devices
The most valuable Admirals Club benefit is having access to agents who can help with ticketing issues, especially in the case of irregular operations. If a flight is canceled, you'll see customers running to the customer service counters in the main terminal. Lines often stretch down the hall, and it could be hours before you get to speak with an agent.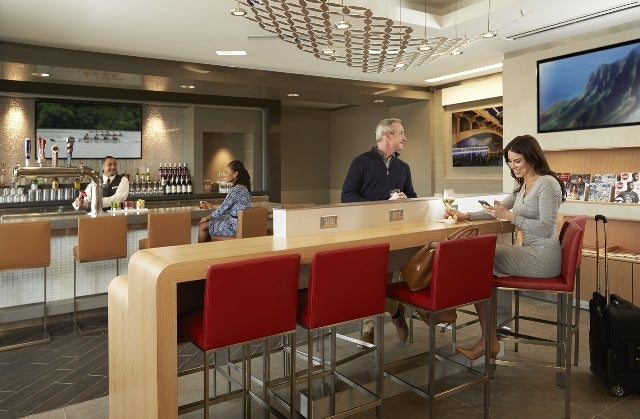 But in the Admirals Club, you can speak to an agent without much of a wait, since the premium services representatives in the club only serve those with club access. They can help with anything: seating assignments, upgrades, re-ticketing, moving passengers to other flights, standby requests, etc. — they're just as empowered as a normal agent within the terminal, but with a much shorter wait.
Bottom Line: As a Platinum Pro flying 75,000 miles a year, you're bound to encounter a few delayed or canceled flights where Admirals Club access would make for a much more pleasant experience. We suggest finding the best way of obtaining a membership (whether it's via your credit card or elite status) and taking advantage of it.
9. Exclusive Service Desk ($75)
As a Platinum Pro, you'll receive access to the Platinum Pro service desk, which basically entitles you to faster phone service to speak with an agent for any ticketing assistance. The phone agent fee won't be waived, but these agents are trained to help with basic requests and ticketing issues. Keep in mind that they are not empowered to bend any rules, make favors, grant "1-time exceptions," etc.
The real benefit of having an exclusive service desk comes when there are irregular operations and you need to speak to someone soon. In those cases, you can expect quicker access to an agent who can help you. Especially when there's limited availability on flights and you may need someone to snag those seats, every second counts. We'll value this benefit at around $75 since you're flying enough to likely encounter a need for this type of assistance, and more likely to call in for help.
Keep in mind that the exclusive service desk isn't completely free from wait times. During severe storms in Dallas and Chicago, it's not uncommon to see wait times to speak with an agent creep into the 2+ hour mark, sometimes much longer. While there are fewer Platinum Pros than Platinums and Golds, there's still a large portion of the AAdvantage membership needing assistance during bad weather events.
Hot Tip: For the fastest service, try tweeting @americanair. The social media team can often resolve issues with your reservation during irregular operations much faster than the phone teams.
10. Oneworld Benefits ($300)
AAdvantage Platinum members receive Oneworld Emerald status which is the alliance's highest-tier recognition (the same level Executive Platinum members receive).
Emerald does come with some useful benefits, so this may be a particular reason you want to earn Platinum Pro vs. the lower Platinum level. But keep in mind that you're earning the same Oneworld benefits as an AAdvantage Executive Platinum member normally who needs to fly 100,000 miles in a normal year and spend $15,000 a year. So it's not worth going for Executive Platinum status just to incur any additional Oneworld status benefits.
Oneworld Emerald members get access to priority first class check-in with any Oneworld airline, and also receive priority standby when standing by for another flight for any variety of reasons.
You'll also receive priority boarding, usually with first class passengers. On a 3-class aircraft, this will typically be with first class passengers, though some airlines may have elites who are seated in economy board after premium cabins. Regardless, you'll be among the first economy passengers to board, allowing you to get settled earlier and stow any necessary bags.
At select airports, you'll also have access to priority security queues (typically in large hub cities or medium-sized airports). This can help you get through security quicker instead of being stuck in a long line in the regular lanes.
Finally, onto the biggest perk for Oneworld Sapphire: lounge access. You'll have access to all of the partner Oneworld first and business class lounges around the world when flying on an international itinerary. The only exceptions are when you're flying within the U.S., or if you're flying from the U.S. to Canada, Mexico, or the Caribbean.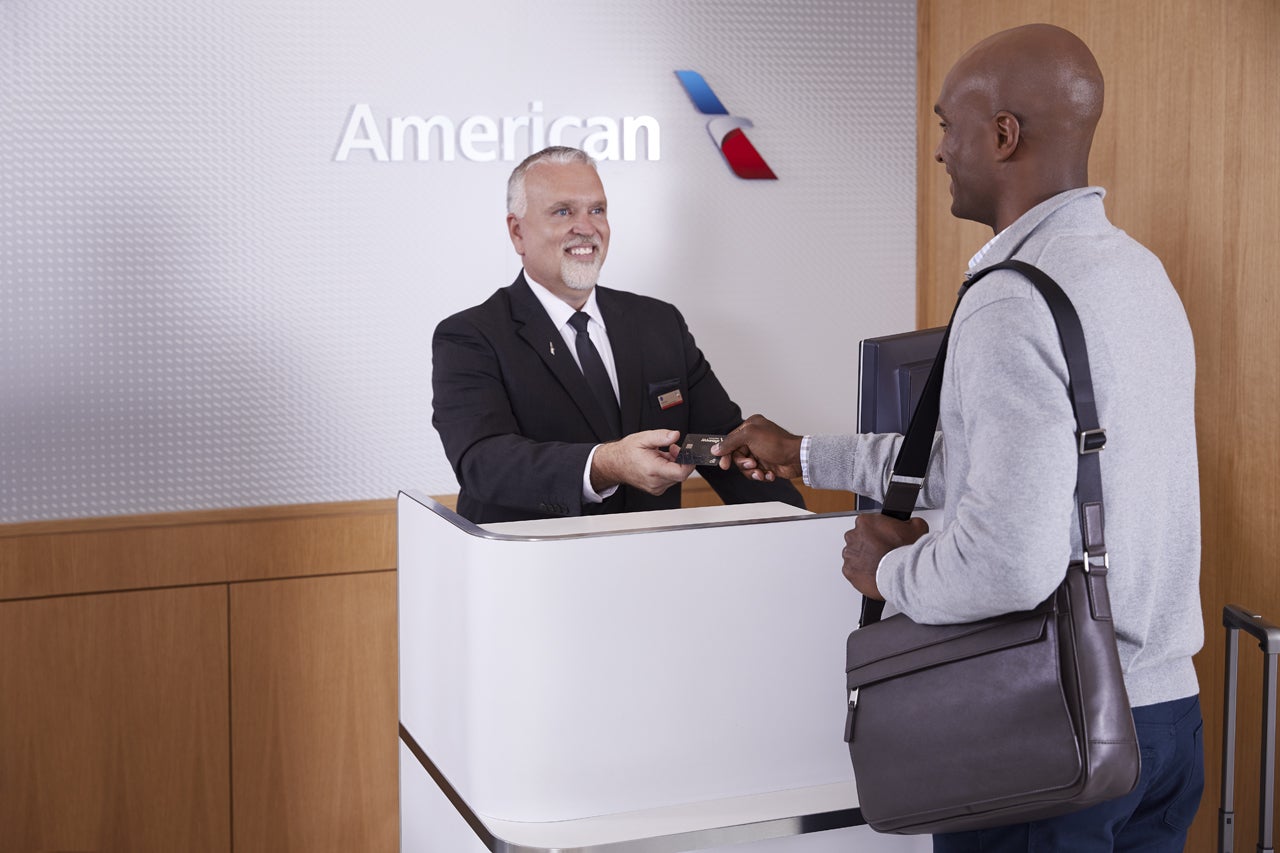 Basically, if you're leaving the U.S. for another country or flying between other countries (or within other countries, such as Australia), you can take advantage of lounge access perks.
Some airlines like British Airways may offer specific first class and business class lounges — you'd have access to both, no matter which class you're flying in. In the U.S., when there's both an Admirals Club and Flagship Lounge — you'd have access to the Flagship if you're on a qualifying international itinerary.
Typically these lounges have showers, an upgraded buffet or table service, a premium bar, premium coffee, and personalized ticketing assistance, which can be a tremendous value depending on how many times you utilize this benefit. If you value a lounge visit at approximately $50, you can see this is an incredible perk.
Some of the best Oneworld Emerald lounges include:
One of the downsides of having Platinum Pro is that you don't have access to domestic lounges when flying within the U.S.
For example, flying Miami (MIA) to Chicago (ORD) won't get you access to either the Admirals Club or Flagship Lounge on either end (unless you have a membership otherwise). Similarly, flying Los Angeles (LAX) to Denver (DEN) won't get you access to the Oneworld lounges in Los Angeles.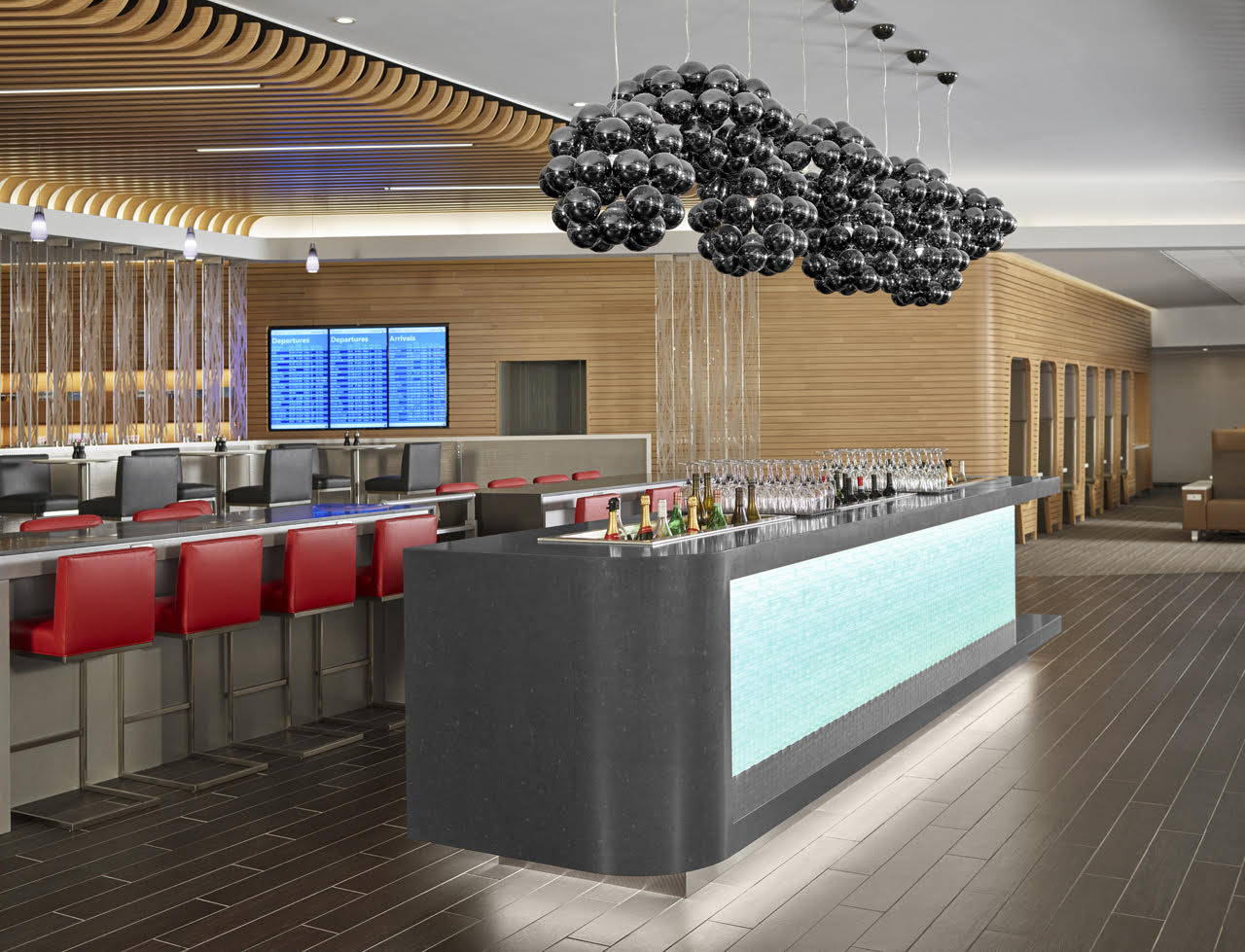 11. Admirals Club Access on Select International Itineraries ($100)
Platinum Pro elites can access the American Airlines Admirals Club on itineraries departing the U.S. to Canada, Mexico, the Caribbean, and Central America.
Lifetime Elite Status
It's important to know how Platinum Pro compares to other elite levels so you can decide if it's worth going for the status or not. However, unlike Gold and Platinum, which you can earn with 1 million or 2 million lifetime miles respectively, it's not possible to earn Platinum Pro status for life, no matter how much you fly.
One of the things flyers need to consider is what to do if they pass 2 million flown miles. If you've already earned lifetime Gold at 1 million and Platinum at 2 million, there's nowhere to go above that. You'll be left with a couple of choices:
Continue to earn Platinum Pro every year for $9,000 in spending and 75,000 miles flown (or 90 segments) and take advantage of Platinum Pro benefits. Should you not make it 1 year, you'll drop down to your lifetime Platinum level.
Move business away from American to another airline and earn lifetime elite status there to have a wider variety of choices when flying. For example, with 4 million miles flown, you can earn United Global Services — so once you pass the 2 million mark on American, you may want to attempt earning lifetime status elsewhere.
This is an important decision to consider when valuing Platinum Pro status for someone who has already reached the maximum lifetime status on American. If the Platinum Pro benefits aren't valuable enough to renew year over year, you may get more long-term value by switching your business away from American at that point.
How Does AAdvantage Platinum Pro Compare to Other Elite Levels?
In valuing elite status, it's important to put it up against the other levels to see where things stand. If the status isn't as valuable to you, you may consider falling back a level. If you need more perks and you're in reach of the next tier, you may consider spending just a bit more or flying 1 more round-trip in order to attain that higher level.
When comparing Platinum Pro against Gold and Platinum, one of the biggest differentiators is with upgrades. While the lower levels use earned or purchased coupons, Platinum Pro gets unlimited upgrades. If upgrades are important to you, reach for Platinum Pro status.
That said, one of the biggest differentiators between Platinum Pro and Executive Platinum is systemwide upgrades (an optional selection) — Executive Platinums can get up to 4 of these upgrades a year (5 if they also select the 1 systemwide upgrade as the Platinum Pro elite choice reward). If you're a person who enjoys unlimited complimentary upgrades and also likes upgrades confirmed in advanced (especially on international long-haul routes), Executive Platinum is the tier to shoot for.
For upgrade priority, Platinum Pros only have a 24-hour disadvantage compared to Executive Platinum as far as when upgrades can clear. If it's a high-traffic route like Miami to New York, a Platinum Pro isn't likely to clear anyway, so this benefit has somewhat marginal value depending on the route you're flying.
Bottom Line: Whether you consider it worth it to earn the next status tier likely depends on whether the routes you fly are competitive enough that 24 hours would make a major difference in having your upgrades clear.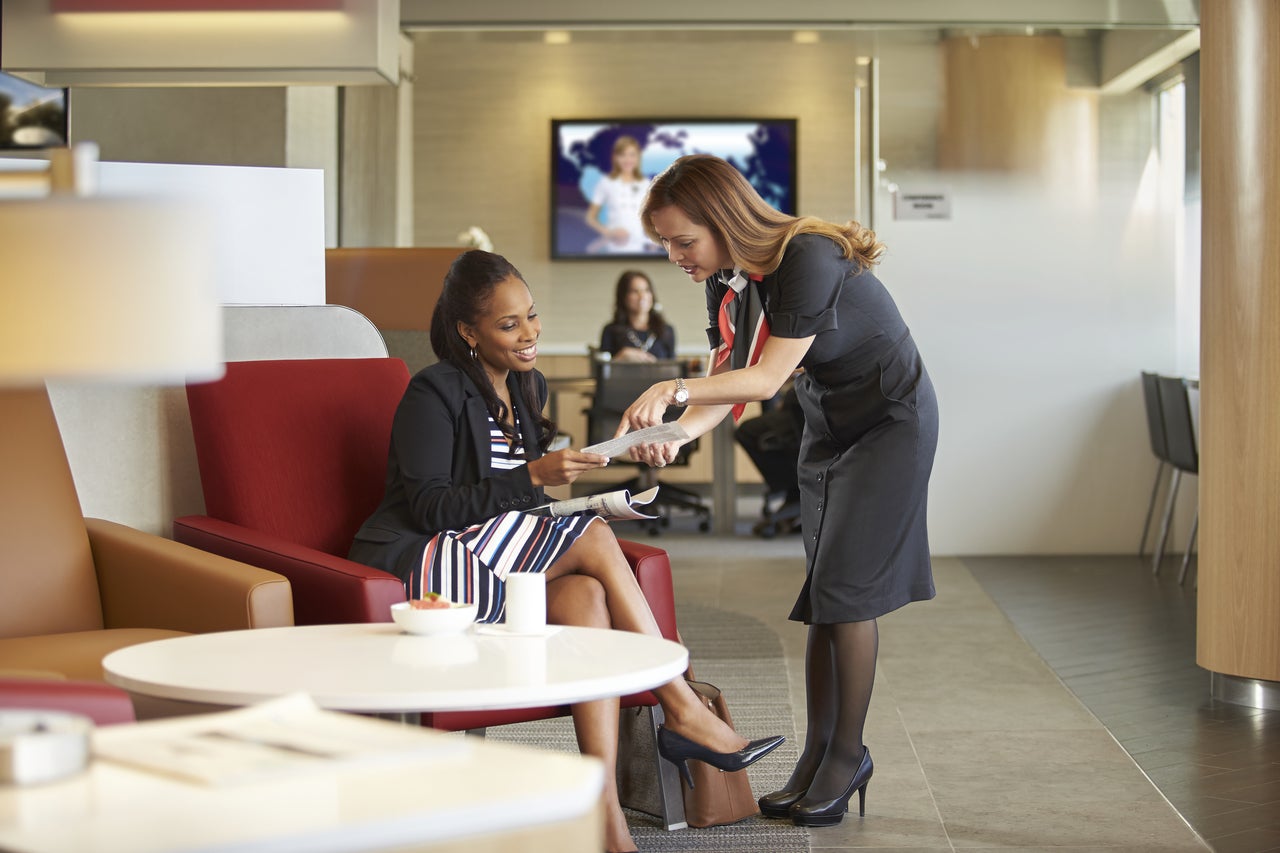 Elite mileage bonuses do not follow a sequential pattern:
Gold members get a 40% bonus
Platinum gets 60%
Platinum Pro gets 80%
Executive Platinum gets 120%
If you find AAdvantage miles useful and believe award availability on American and partners to be decent, you may see this additional 40% mileage bonus as worth it to reach the Executive Platinum tier.
Interestingly, Platinum Pro and Executive Platinum receive the same Oneworld benefits — both tiers are categorized at the Oneworld Emerald level.
As far as international lounge access is concerned, both tiers have the same level of access. If you're looking for business class and first class lounge access, Platinum Pro will get you that — no problem.
Baggage is a bit different — both Platinum and Platinum Pro members get 2 free checked bags per person on 1 reservation. If you only ever need 1 bag, Gold has this benefit — but if you need 3 bags, it may be worth spending up to Executive Platinum.
Outside of these benefits, most of the other perks are fairly similar.
Bottom Line: Platinum Pro is an important tier to understand. There are many benefits you can also get at the Platinum level without having to spend or fly up, but there are also a number of benefits you will only have as an Executive Platinum — so in certain cases it makes sense to reach for that.
A Note About Systemwide Upgrades
Probably the biggest differentiator between Platinum Pro status and Executive Platinum status is the coveted systemwide upgrades, a choice in each status level with the elite choice rewards program.
It is important to quickly explain these upgrades and place a value on them to help you decide on whether or not it is worth it to make the $6,000 jump in spending to Executive Platinum (requiring an annual total spend of $12,000 during the 2021 program year).
Platinum Pro members normally do not have any confirmed upgrade instruments outside of those publicly available to all other elite tiers: essentially, miles and cash copay upgrades and the use of Business Extra upgrade certificates. They can choose, however, 1 systemwide upgrade as part of an annual elite choice benefits offering.
Executive Platinum members earn 4 systemwide upgrades upon re-qualification (requiring 80,000 miles flown and $12,000 spent), and then an additional 2 systemwide upgrades at every 50,000 miles flown above the base requirement as part of the elite choice benefits package.
These systemwide upgrades can be used on any route in the American Airlines or American Eagle network, as long as the flight is marketed and operated by one of those carriers.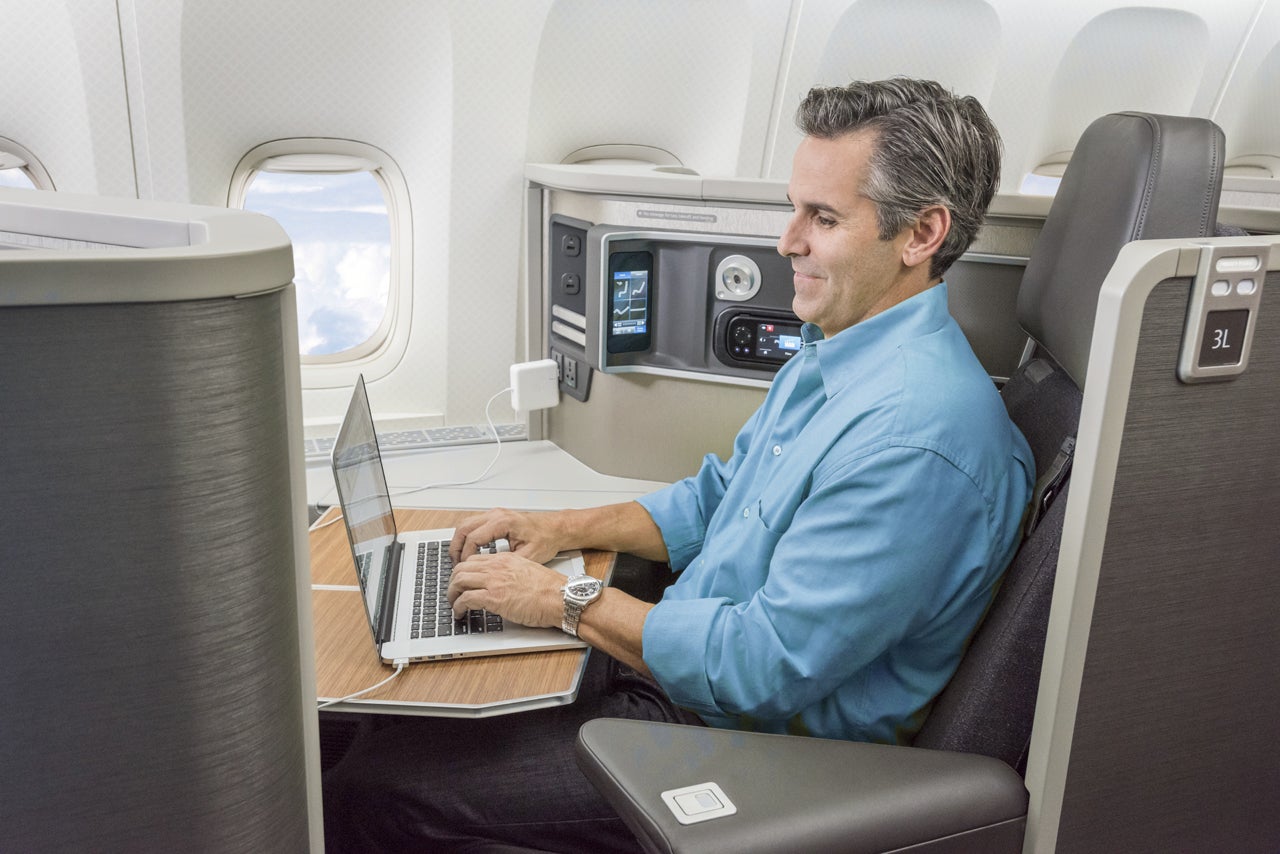 These instruments can upgrade from basic economy, economy, or premium economy (where available) to business class, or from business class to first class on 3-class planes.
The valuable thing is that they can be used to upgrade from any fare class. On routes such as New York (JFK) to London (LHR), for example, it's very possible to find sub-$600 fares round-trip, and you can then apply an upgrade in each direction.
In addition, each certificate is good for 1 direction on up to 3 segments. So you could theoretically fly from London (LHR) to New York (JFK) to Los Angeles (LAX) and then Sydney (SYD) all on 1 systemwide upgrade (an extreme value assuming the upgrade cleared for all 3 segments!). Of course, you could also use it on a short domestic hop, like Miami (MIA) to Orlando (MCO), though that reduces the value tremendously.
Here are things to account for when valuing a systemwide upgrade:
What route you use it on (the longer, the better)
How many segments you apply it on (the more, the better)
What aircraft you apply it on (lie-flat beds are better than traditional domestic recliner seats)
In general, systemwide upgrades are usually valued at around $500 apiece, or more if you can clear a high-profile route like Los Angeles (LAX) to Sydney (SYD). Since an Executive Platinum can choose 4 of these upgrades upon requalification, that is approximately $2,000 of value.
You may very well find this benefit useful and worth the jump in status, but that is a personal decision. As a Platinum Pro member, you could elect to receive 1 of these systemwide upgrades and then choose an additional 4 at the Executive Platinum level, for a total of 5.
There are many other benefits, such as a higher percentage of upgrades, but most folks want to know the difference between Platinum Pro and Executive Platinum when it comes to systemwide upgrades, so we thought it important to address that.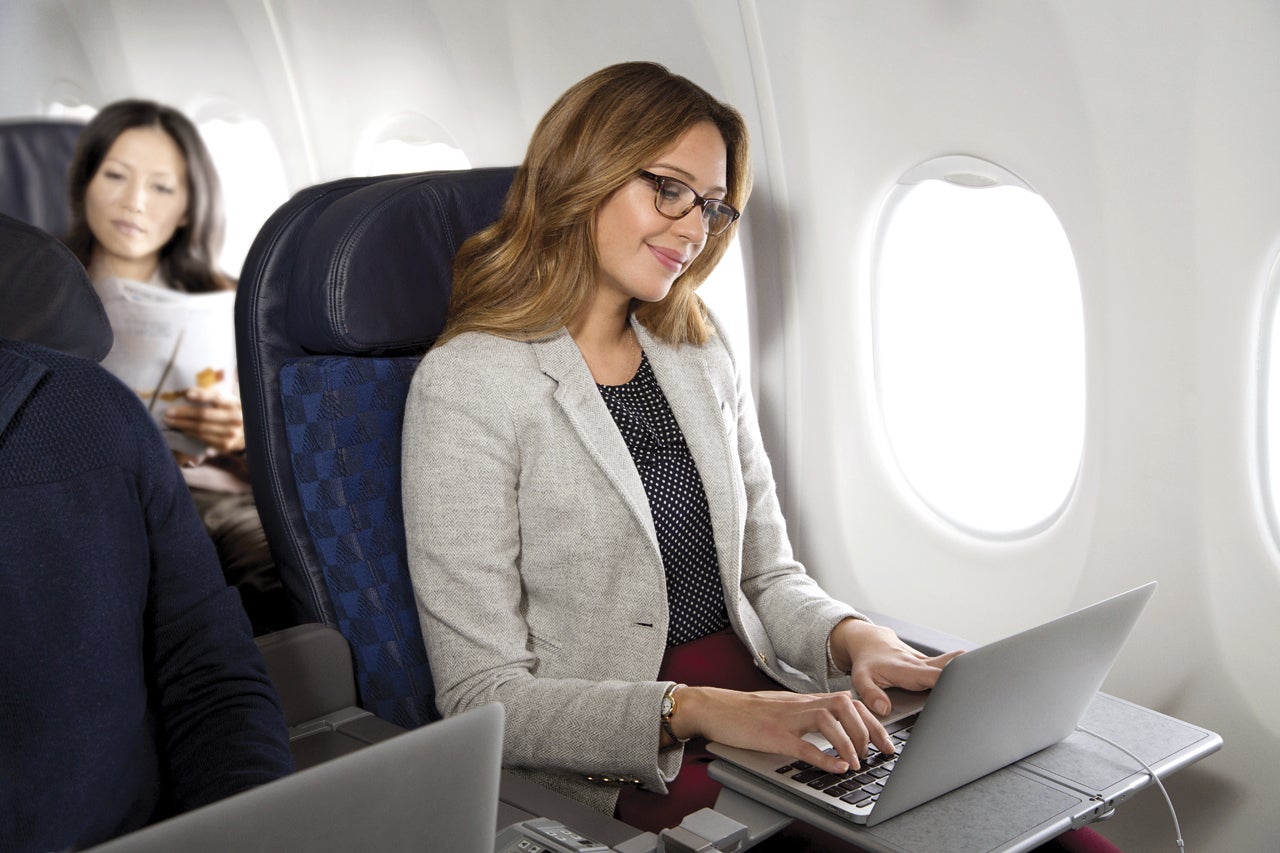 Final Thoughts
If you're taking advantage of all the Platinum Pro benefits as described above and in our article covering the value of upgrades and seating, you're looking at over $5,200 in value over the course of the year.
With Platinum Pro requiring $7,000 in spending a year (due to the 2021 reduced requirements), this shows you can easily make up most of that spending in benefits, which makes reaching Platinum Pro an easier decision for frequent flyers.
Still, there is some variation in the valuation depending on how you use your status:
If you don't take advantage of your benefits as much, you're probably looking at around $5,000 in value
If you take advantage of most of the benefits, you'll see closer to $6,000 in value
If you take advantage of every benefit to the fullest, have a higher-than-average upgrade percentage, and redeem your miles for expensive business class tickets, you're looking at $7,000+ in value
With unlimited complimentary upgrades and complimentary same-day changes, Platinum Pro is definitely one of the more useful AAdvantage tiers for frequent flyers and businesspeople, and the changes over Platinum status are certainly noticeable.