What Is American Airlines Platinum Pro Status Really Worth? [Upgrades & Seating]
Platinum Pro is the second-highest public tier in the American Airlines AAdvantage loyalty program. Executive Platinum is higher and Platinum and Gold are the lower levels.
Because there are so many Platinum Pro benefits, we're going to take a look at this in 2 parts: 1 on upgrades and seating options, and another on ticketing, airport, and alliance benefits. This post will serve as the first in the 2-part series.
Here, we'll discuss the Platinum Pro benefits related to upgrades and seating, noting what each benefit is worth so you can better understand the tier — and see whether flying and spending the required amounts to earn it is right for you.
We'll take a look at:
What each benefit is and the value we place on that benefit under ordinary circumstances
What elite status can be valued at for those who both underutilize or maximize their suite of available benefits
How To Earn AAdvantage Platinum Pro Status
To earn AAdvantage Platinum Pro status, American Airlines has also reduced qualification thresholds for 2021 by 20% to 33% from the pre-pandemic requirements.
2021            Qualifying Metric
Gold
Oneworld Ruby
Platinum
Oneworld Sapphire
Platinum Pro
Oneworld Emerald
Executive Platinum
Oneworld Emerald
EQDs
$2,000
$4,500
$7,000
$12,000
EQMs
20,000
40,000
60,000
80,000
EQSs
20
45
70
95
To clarify, you'll really be spending over the EQD amount to earn status, since the dollars required do not include any taxes or government-imposed fees (which a majority of tickets have). If you're flying out of London (LHR) often, you can expect these taxes to be even more. However, you will still earn EQD's on any carrier-imposed fees that are not levied through the government. 
Here's a little bit of backstory to help you understand the Platinum Pro status tier. Prior to the American Airlines and US Airways merger, there were 3 tiers at American: Executive Platinum, Platinum, and Gold. US Airways had 4 tiers, with the additional tier falling between American's Platinum and Executive Platinum level.
As the companies merged, they originally kept the 3-tier system but found many elites were flying in the 75,000-mile range (the normally required flying amount during a non-pandemic year). Since they would likely not reach Executive Platinum, these flyers stopped short of trying to earn any higher status.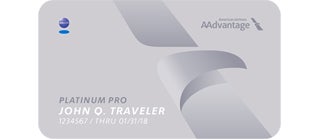 Platinum Pro status was added a year after the merger, and with it, benefits were added that created a happy medium between the existing middle and top tiers. Because of this, you'll find many Platinum benefits to be the same as Platinum Pro — and the question still arises about whether it's worth it to go up to Platinum Pro (or even Executive Platinum). We'll discuss this shortly.
Hot Tip: Find out how having the right credit card can help you earn airline elite status.
The Benefits of AAdvantage Platinum Pro Status
There are lots of benefits behind Platinum Pro status, many of which are worth striving for — so let's take a deep dive into each one.
Complimentary Upgrades on Flights 500 Miles or Less ($400)
As a Platinum Pro, you're more than likely taking longer flights to reach your minimum 60,000-mile threshold each year. That said, plenty of travelers can qualify on segments alone — mostly on short hops under 500 miles.
For any flights you do have under 500 miles, you'll receive a complimentary upgrade. In fact, you'll be eligible to receive complimentary upgrades on all flights, regardless of length — but because American breaks this out as a separate benefit, we wanted to list it as such.
If you fly a number of shorter routes, you'll certainly get more value from this specific benefit. For this, it's assumed you fly 10 flights a year under 500 miles, at a value of $50 a flight.
Hot Tip: In 2021, Platinum Pro members can also expect to choose 1 elite choice reward from several options, including a systemwide upgrade, Admirals Club day passes, bonus miles, and merchandise.
Unlimited, Auto-Requested Complimentary Upgrades on Flights Over 500 Miles ($1,200)
As a reminder, AAdvantage Gold and Platinum elites use 500-mile "stickers" to upgrade to the premium cabin on domestic flights longer than 500 miles.
For a flight that's 1,005 miles, for example, a Gold or Platinum uses 3 vouchers for 500-mile upgrades that can either be earned (4 stickers for every 12,500 miles flown) or purchased ($35 to $50 per voucher, depending on where you purchase it).
A Platinum Pro, however, doesn't need to bother with these sticker upgrades — instead, you'll receive unlimited, auto-requested upgrades on all flights over 500 miles. This was previously only a benefit for the Executive Platinum tier, but when a fourth tier was created within the AAdvantage program, this upgrade benefit was extended to the new tier.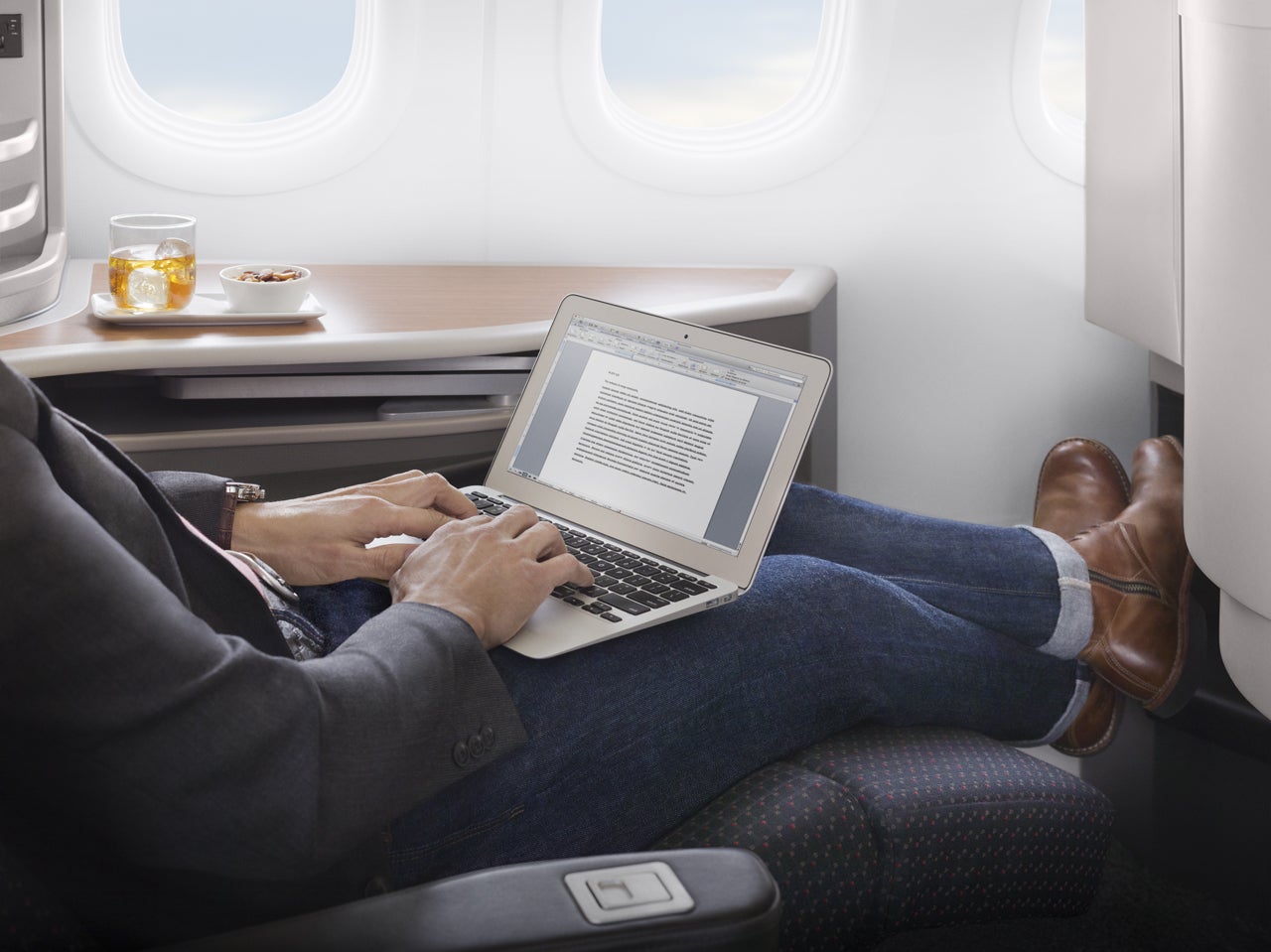 Let's take a look at this benefit in parts so we can better understand the value.
You can receive as many of these upgrades as possible — hence the "unlimited" portion. You'll never have to bother purchasing or earning these upgrades — you'll receive as many of them as you need to cover as many flights as you will be attempting to upgrade on.
This isn't something you need to think about either — you'll simply receive an upgrade if there's space, in order of elite status. Your upgrades will auto-request for eligible flights, which is a unique benefit to the Platinum Pro and Executive Platinum levels. Since you receive an unlimited amount of upgrades, it's assumed you'll want to use these on every trip.
When you purchase a trip on AA.com or over the phone, the system will automatically request the upgrade for you. To un-request it (let's say you're traveling with your family and you all want to sit together in coach), simply call up the Platinum Pro service desk and they can remove the request for you.
Hot Tip: These complimentary upgrades will not be preserved in the case of irregular operations — so if your flight is moved or canceled, you'll be re-added to the upgrade list. If, however, you choose to confirm your upgrade in advance using a miles and co-pay award, these upgrades are protected in the premium cabin. You'll spend 15,000 AAdvantage miles and at minimum $75 to confirm a first class seat for up to 3 segments if there is "C" inventory available.

Now, let's take a look at how these upgrades work so you can better understand the value.
Upgrades at American are prioritized by status, followed by the type of upgrade, and then spending within that type of upgrade.
Assuming you're trying to list on the PALL (the airport standby and upgrade list) for a complimentary upgrade (a UPG), the list would be presented as follows:
AAdvantage ConciergeKey: UPG1
AAdvantage Executive Platinum: UPG2
AAdvantage Platinum Pro: UPG3
AAdvantage Platinum: UPG4
AAdvantage Gold: UPG5
This means you'll be behind both ConciergeKey members (who get upgraded at 120 hours before takeoff) and Executive Platinum members (who get upgraded at 100 hours out).
As the second-highest public tier, you'll have a nice chance at an upgrade a good chunk of the time, except for some key transcontinental routes like New York (JFK) to Los Angeles (LAX) (or hub-to-hub during peak times). The earliest a Platinum Pro will get upgraded is 72 hours out from the flight, which is still fairly generous.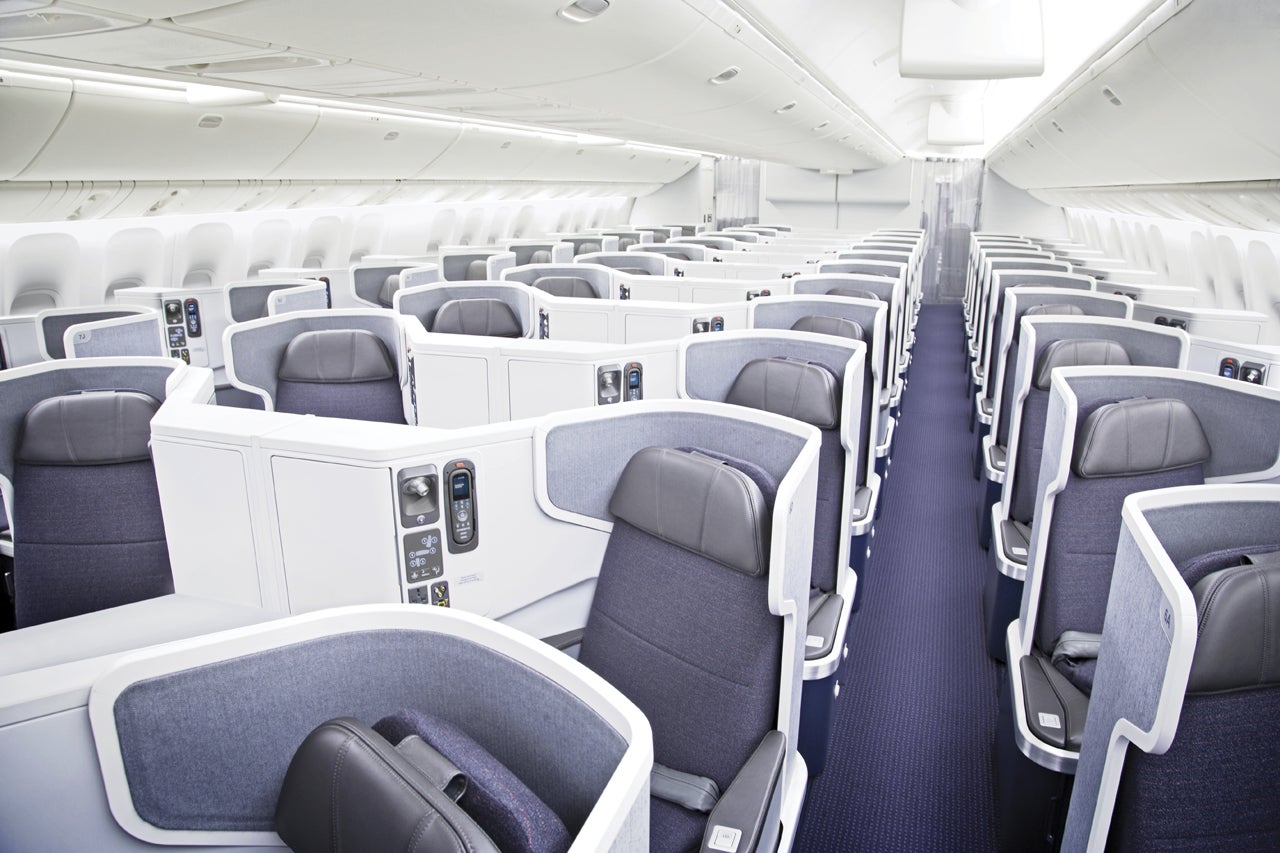 As a Platinum Pro, you can also upgrade 1 companion with you using the 500-mile upgrade stickers. However, since these can't be earned with Platinum Pro status, you must purchase them through American. Companion upgrades can be hit or miss as a Platinum Pro, so you may not want to rely on this benefit a ton — but it's still useful to have for your low-traffic routes.
Here's why we don't put a lot of stock in companion upgrades. If only 1 upgrade seat gets released at a time, and you are listed with your companion, the upgrade will skip down the list to the next solo traveler. For upgrades to be released in pairs, the flight really has to have a lot of space on it, making this benefit harder to use.
Hot Tip: Remember that all upgrades are valid to the next class of service: coach to business for the Caribbean/Canada/Mexico or upper South America and 3-class domestic planes, or coach to first in the case of most domestic 2-class flights. Upgrades are not valid on flights outside these geographic areas.
Probably the most valuable complimentary upgrade a Platinum Pro can receive is between New York (JFK) and Los Angeles (LAX) or New York (JFK) and San Francisco (SFO). Each of these routes features American's A321T aircraft with lie-flat seats in business class in a 2-2 seating arrangement.
For a 5+ hour flight, this is truly one of the best ways to fly coast to coast. While upgrades on this route can be difficult, you can also be strategic with how you book. For example, there are several late-evening New York (JFK) departures to the West Coast that are traditionally easier to upgrade on.
The same goes for super early West Coast departures back to the East Coast or very late redeye flights from Los Angeles (LOS) or San Francisco (SFO) back to New York (JFK). If you tend to book these flights and get upgraded on them, you'll see much more value from your Platinum Pro status.
Because many flights don't have any ConciergeKey or Executive Platinum members on board, you'll often be at the top of the upgrade list.
We conservatively value this benefit at around $2,000, assuming you clear the upgrade on at least 20 flights for a value of $100 each. Many Platinum Pro members clear upgrades much more often than this, so you'll find this valuation higher in most circumstances.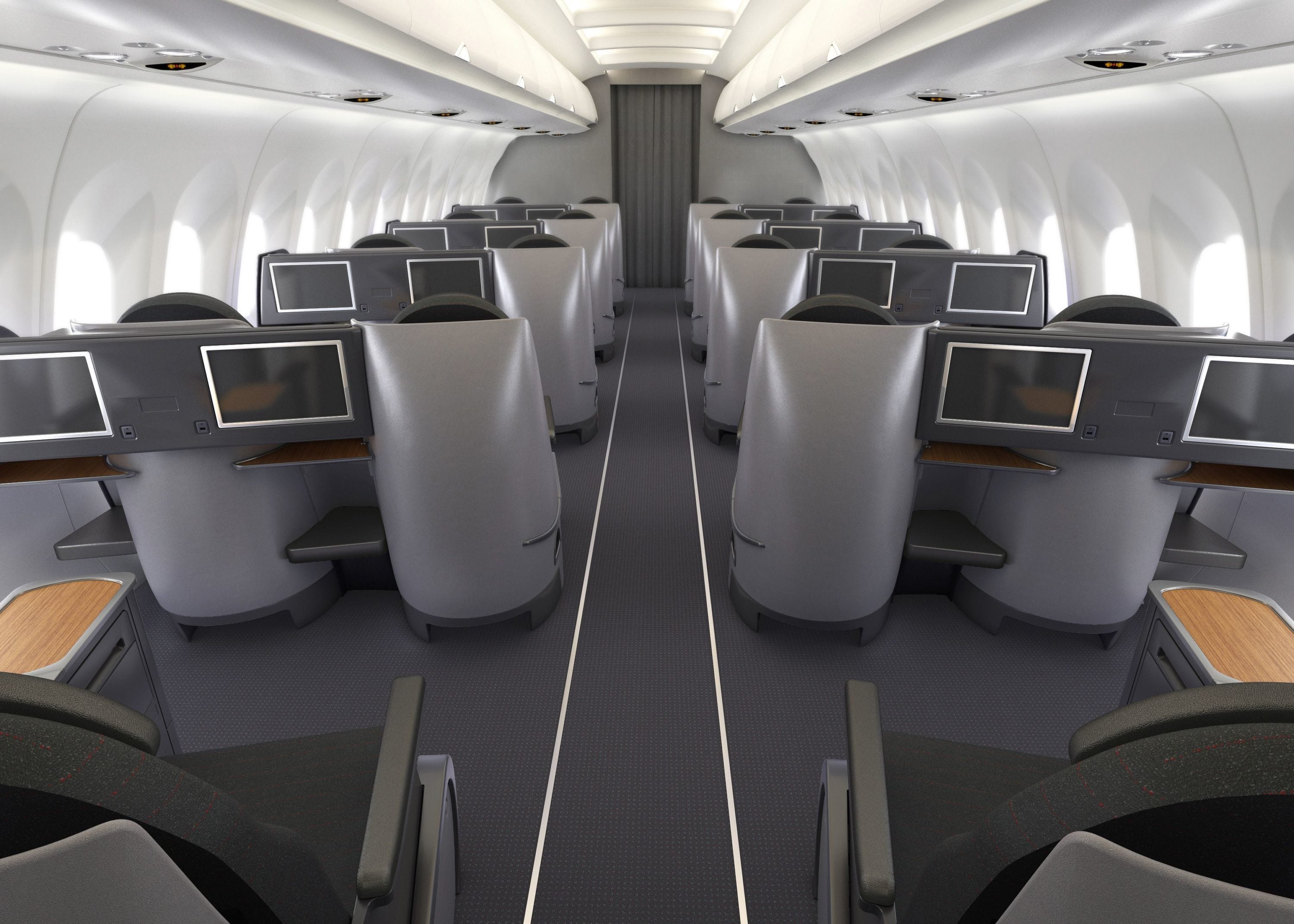 Upgrade 1 Companion Traveling With You on the Same Flight With 500-Mile Upgrades (Depends)
Platinum Pro members can attempt to upgrade 1 companion with them on each domestic or qualifying local international flight. To do this, the companion would use 500-mile purchased upgrades from American, which costs between $35 and $50 depending on how you buy them. The companion would clear with the Platinum Pro at their upgrade window of 72 hours if there is space.
Because upgrading requires purchasing the upgrade certificates, the value is placed on the cost of the certificates and how many you use throughout the year.
Complimentary Preferred Seats ($150)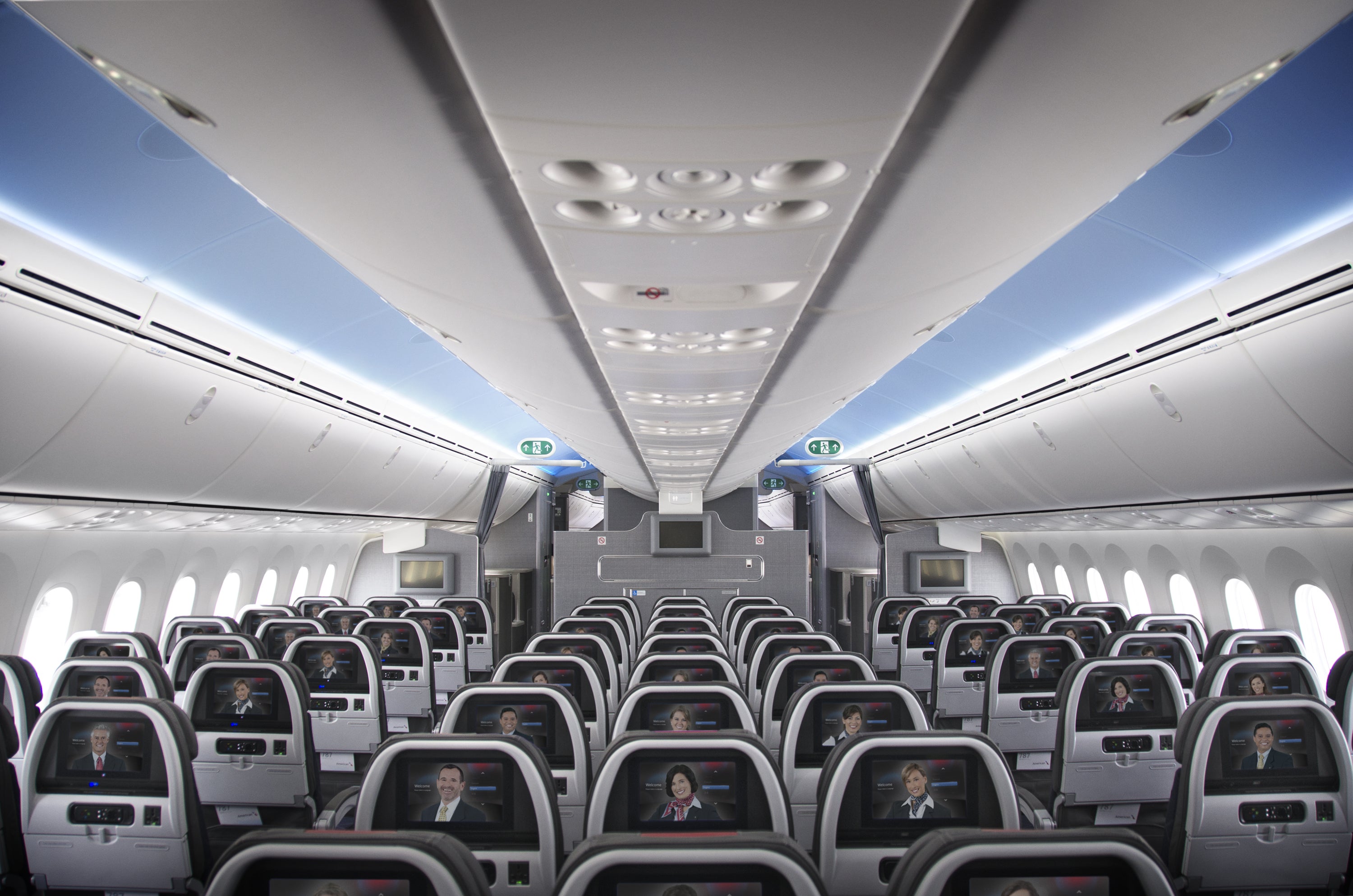 Preferred seats are generally aisle and window seats in the middle part of the aircraft that don't have any extra legroom. These are better-located seats but without any extra amenities. As a Platinum Pro, you can select these seats for free.
Still, you'd likely choose a Main Cabin Extra seat first — though there could certainly be times where none of those seats are available, and you're left with a "preferred" seat (or you're rerouted or placed on a different flight with only preferred seats left).
Because of all these "ifs" surrounding whether you'd use this benefit often, we estimate it to be worth around $150 in value.
Hot Tip: If you're in a preferred seat but want Main Cabin Extra, remember to constantly monitor your flight. People may drop off the flight prior to departure due to ticket cancellations or irregular operations; as they do, you might start to see Main Cabin Extra seats open up. To learn more about these 2 seating options, check out this post looking at the differences between Main Cabin Extra and preferred seating.
To snag Main Cabin Extra instead of preferred seats, keep an eye on the upgrade list for a particular flight. If there are first class seats available and at least a few people will clear, ask the gate agent where those people are seated. Likely, they're in prime Main Cabin Extra seats.
As the agent clears upgrades, those seats will free up, and you may be able to request to move into them because of your Platinum Pro status.
Complimentary Main Cabin Extra Seats ($700)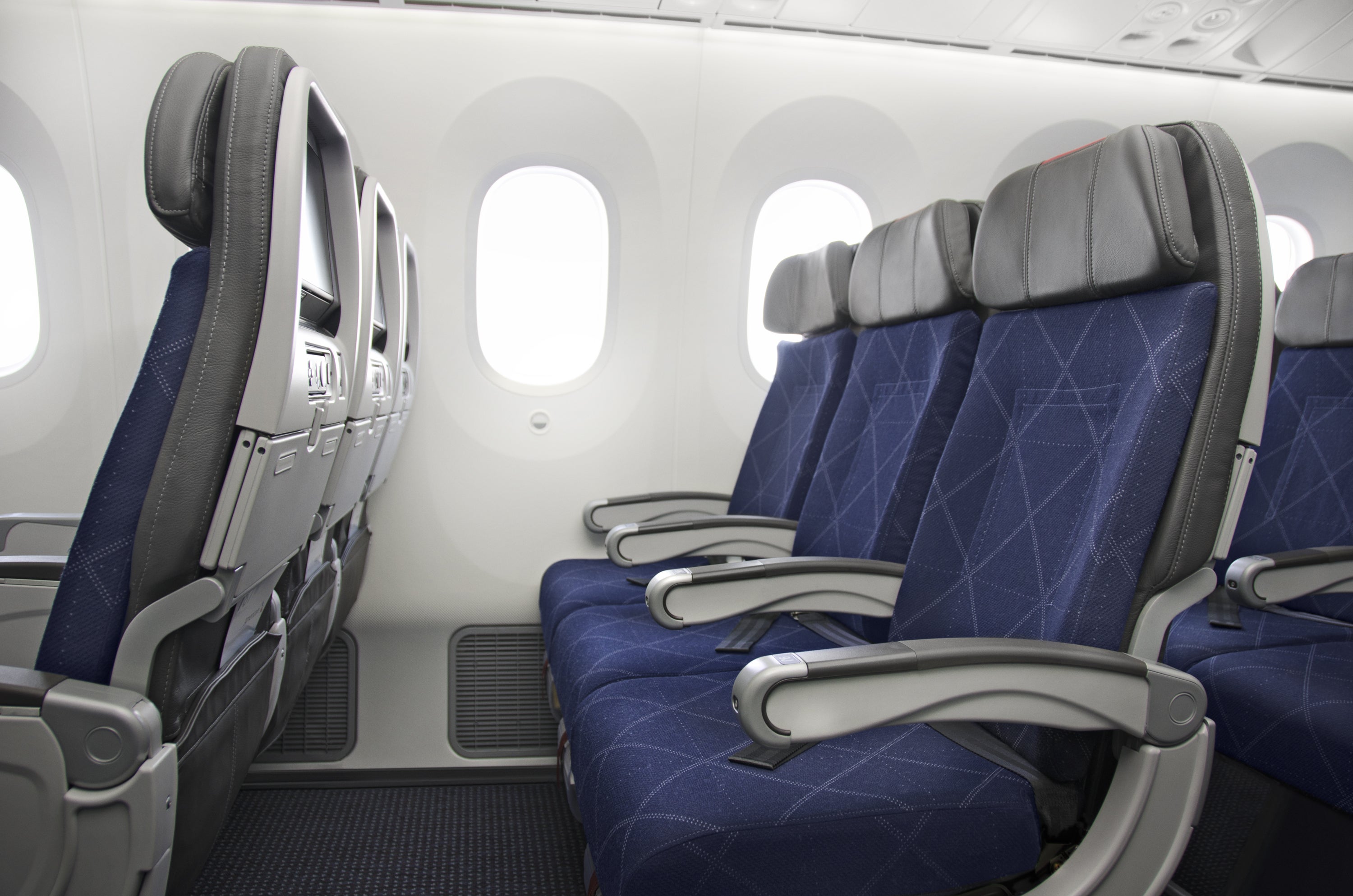 A huge value for Platinum, Platinum Pro, and Executive Platinum members is the ability to select free Main Cabin Extra seats with more legroom (on both award and revenue tickets). These are usually in the forward part of the aircraft, though the exit rows and some rows behind are also included depending on their location.
These are the seats you definitely want to sit in if you have a choice. As a Platinum Pro, you have access to these seats for free at the time of booking, on all flights, to all destinations.
Depending on the aircraft type and routing, these seats can range anywhere from around $30 extra to more than $150 extra if you had to pay for them. An average one-way transcontinental flight prices these seats at over $80, and on a flight to Sydney, choosing Main Cabin Extra could add in another $180 on top of your base ticket price.
For this benefit, we'll assume you're taking advantage of at least $800 in value from selecting Main Cabin Extra seats: at least 4 longer flights at over $100 a leg, and then multiple shorter legs where seats could be around $50 a segment.
In addition to the better legroom (and usually better seat location), you'll also receive complimentary alcoholic beverages when seated in Main Cabin Extra on a domestic flight. This benefit is normally reserved for Executive Platinum and ConciergeKey members in any seat, so snagging extra legroom plus an alcoholic beverage is a big plus for a Platinum Pro.
To really take advantage of this benefit, bring your friends and family along on your itinerary. You can receive complimentary Main Cabin Extra for up to 8 other passengers in the same record as you, which can make for a very comfortable long-haul flight!
Hot Tip: When traveling domestically with a group, if you intend on requesting an upgrade and it looks like you may clear, select a middle seat for yourself in Main Cabin Extra. When you get upgraded, there's a chance that seat may remain free, making for a more pleasant journey for your companions.

Elite Choice Reward ($400)
New for earning status in 2021 is the ability to earn 1 choice benefit from a selection among several options. If you qualify for Platinum Pro, you can select 1 of the following items:
20,000 AAdvantage bonus miles (AAdvantage credit card members receive an additional 5,000 bonus miles for a total of 25,000 miles)
6 Admirals Club 1-day passes
$200 American Airlines flight discount
Carbon emissions offset
$200 donation to your choice of 1 of 10 partner charities
One-time 15% off award discount (rebate post-travel)
It's really nice to have a selection of these benefits, as each traveler travels differently — some may enjoy upgrades, some may enjoy club passes, and some may even enjoy offsetting their environmental impact.
Final Thoughts
As you can see, upgrades, seating, and the new elite choice reward benefit can provide close to $3,000 in value for Platinum Pro members. Visit our follow-up to this article to see how you can take advantage of an additional $2,400+ in value for ticketing, airport, and alliance benefits. These benefits are definitely one of the primary reasons you want to seek out this higher-end tier.
Platinum Pro is definitely a sweet spot for those who want upper-end benefits, without paying the full price of top-tier status. It's a happy medium that most travelers will be okay with, and the perks are certainly worth taking into account if you fly American Airlines with any frequency.