What Is the Value of American Airlines Executive Platinum? An Overview of Status, Upgrades & Seating
The American Airlines AAdvantage program is the largest frequent flyer program in the world and has 4 public elite status tiers: Gold, Platinum, Platinum Pro, and Executive Platinum.
The most benefits come with the Executive Platinum level, which is regarded as one of the best airline elite levels worldwide.
In this post, we'll be doing a deep-dive look into the top public tier Executive Platinum level, the benefits, and what this status is worth so you can make a sound decision on whether to pursue this tier.
Specifically, we'll focus on upgrades and seating options, and a second post will look at benefits at the airport and alliance-wide perks.
We'll be looking at what benefits are associated with Executive Platinum, their value, and how to maximize each benefit to receive the most value. We'll discuss whether to pursue Executive Platinum status based on the worthiness and value of each perk, as well as how to earn the status.
How To Earn AAdvantage Executive Platinum Status
To figure out what a benefit is worth, one must first look at the overall requirements for status.
Executive Platinum is American's top public tier, and as such, it comes with the heftiest of requirements, though American Airlines has reduced qualification thresholds for 2021 by 20% to 33% from the pre-pandemic requirements.
2021            Qualifying Metric
Gold
Oneworld Ruby
Platinum
Oneworld Sapphire
Platinum Pro
Oneworld Sapphire
Executive Platinum
Oneworld Emerald
EQDs
$2,000
$4,500
$7,000
$12,000
EQMs
20,000
40,000
60,000
80,000
EQSs
20
45
70
95
Hot Tip: As of January 1, 2021, AAdvantage elites no longer earn elite-qualifying miles, segments, or dollars on Basic Economy fares.
The Benefits of AAdvantage Executive Platinum Status
Let's take a look at each of the status perks, starting with upgrades.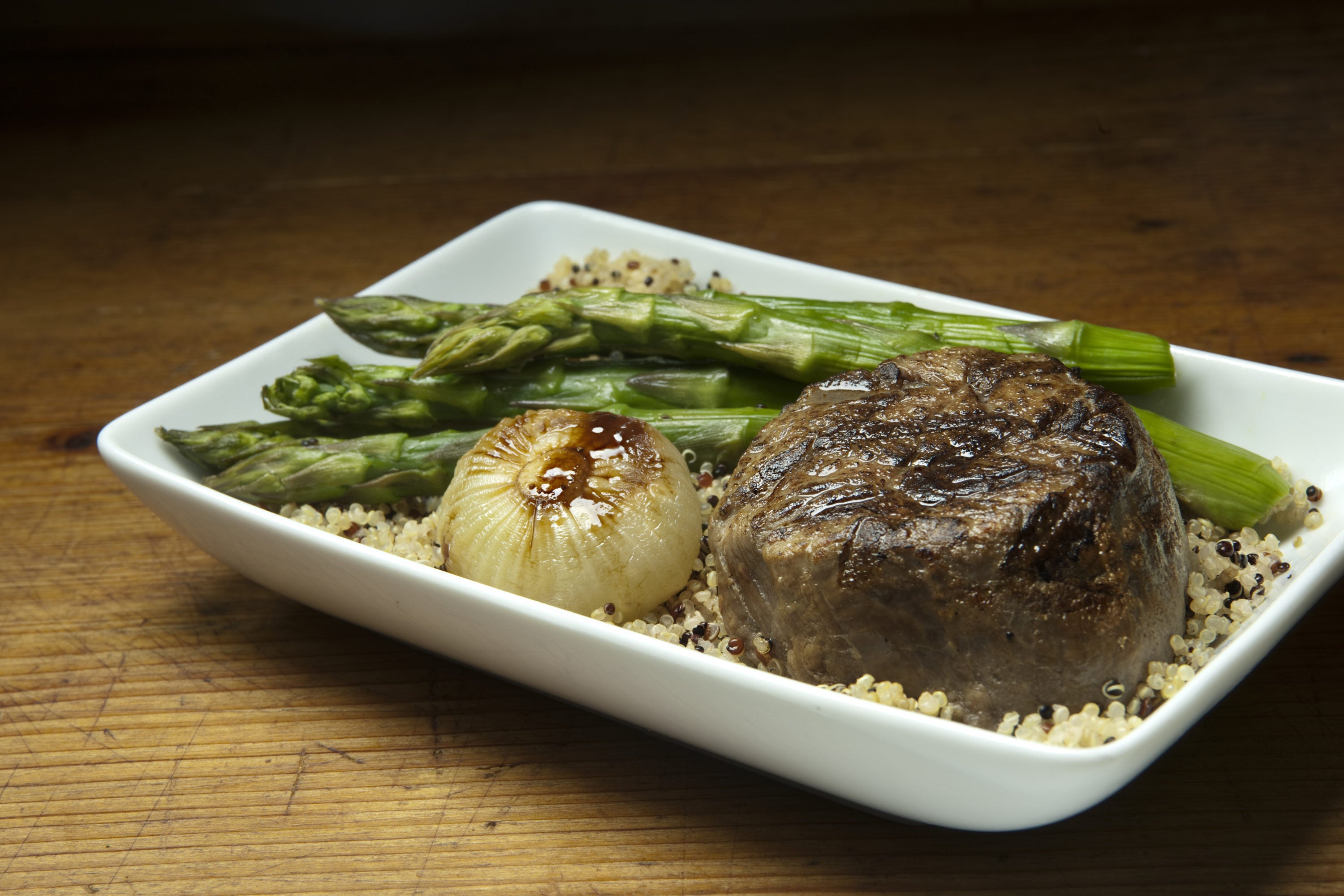 Flights 500 Miles or Less: Unlimited Auto-Requested Upgrades ($600)
On any flight 500 miles or less, all elite tiers receive unlimited auto-requested complimentary upgrades. It's assumed that you'll want an upgrade as an elite, so anytime you purchase a flight under 500 miles, the system will automatically request the upgrade for you.
More on this in a bit, but for an Executive Platinum, there's no limit to the number of upgrades they can receive in a year, and each upgrade, no matter flight length, will be auto-requested.
In fact, an Executive Platinum must actually request not to have an upgrade requested if they choose to want to not be eligible — this could be for many reasons, including sitting with family, not liking the particular aircraft, etc.
This value is determined since it's assumed you'll fly at least 12 flights a year under 500 miles and each flight is valued at $50.
Unlimited, Auto-Requested Complimentary Upgrades ($2,150)
As an Executive Platinum, upgrades within the U.S., Mexico, Canada, and the Caribbean are complimentary and, unlike the Platinum and Gold tiers, do not require the purchasing or earning of any 500-mile certificates. Executive Platinum members earn and use an unlimited amount of 500-mile upgrades, no matter the trip length.
Let's say you're flying from Washington, D.C. (IAD) to Los Angeles (LAX), which normally requires 5 500-mile certificates. Executive Platinum members upgrades are automatically requested and, if cleared, members move into a first class seat without having to worry about earning or redeeming any certificates. 
This is a monumental benefit. Not only will they be amongst the highest to potentially receive an upgrade, but Executive Platinums have traditionally reported some of the highest upgrade percentages across any elite tier in any elite program across any airline, which is a real testament to the value of this status.
When requesting an upgrade for an eligible trip, here is how the upgrade displays according to the airport priority list (PALL):
UPG1: ConciergeKey
UPG2: Executive Platinum
UPG3: Platinum Pro
UPG4: Platinum
UPG5: Gold
Executive Platinums only fall directly behind ConciergeKey members, of which there is assumed to be just several thousand of them, so upgrade chances are very decent.
Unlike United's and Delta's programs, American elites are eligible to upgrade on practically every domestic route, including premium transcontinental services and long-haul Hawaii routes such as:
Boston (BOS) to Los Angeles (LAX) aboard the A321T, which is American's premium transcontinental plane
Dallas (DFW) to Honolulu (HNL) aboard a 777 that contains lie-flat seats
Miami (MIA) to Los Angeles (LAX) aboard a 777
New York (JFK) to Los Angeles (LAX) aboard the A321T
New York (JFK) to San Francisco (SFO) abroad the A321T
Hot Tip: If you're flying from New York (JFK) to Los Angeles (LAX), choose a late-night flight for the best upgrade odds.
As you can see, many of American's premium-type routes are operated by aircraft with flat-bed seats — and upgrading to these seats doesn't require any additional certificates or purchasing requirements, which adds to the value of this benefit.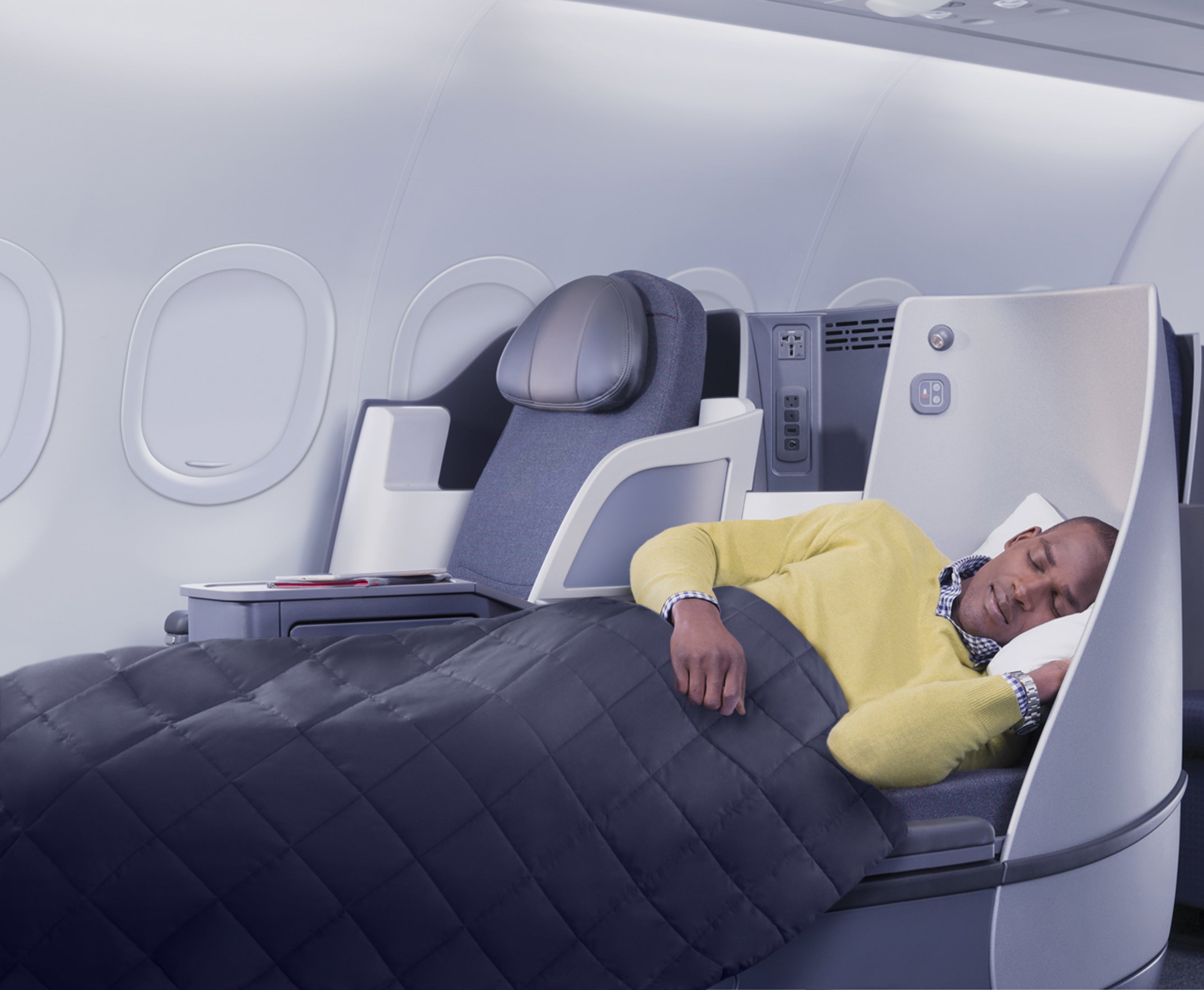 When an upgrade clears into the premium cabin on an eligible route, it clears into "R" class, which is the complimentary upgrade fare bucket.
A fare bucket is the letter code that your ticket is assigned, depending on the cost of the ticket and associated rules regarding refundability, changes, etc. Some fare codes, such as "R," are assigned a specific purpose and aren't available for purchase — in this case, "R" signals to the computer that the passenger has received a complimentary upgrade.
This "R" fare bucket is not protected, meaning that if there are irregular operations and one needs to take a different flight, the passenger is then placed back on the upgrade list (the upgrade does not carry over from flight to flight) and isn't guaranteed to remain in the premium cabin.
Some airlines will attempt to sell first class seats to non-elite status passengers before offering those seats for upgrading via the loyalty program. It really depends on the routes and time of day as to whether an Executive Platinum gets upgraded, but overall, the chances are much better than other airlines since American does not upsell premium cabin seats from under elite passengers attempting to upgrade.
In fact, if any elite is requesting an upgrade, American's policy is to not offer a day of departure load factor-based upgrade (an upgrade assuming there will otherwise be empty seats that will go out on the flight) for purchase to any non-status passenger — the system is that good.
There will be hit or miss routes — such as New York (LGA) to Dallas (DFW), or Washington, D.C. (DCA) to Dallas (DFW) that may seem impossible to clear, and rightly so. But if you think strategically — perhaps flying from New York (JFK) to Dallas (DFW) or Washington, D.C. (IAD) to Dallas (DFW), the upgrades can be plentiful.
Watch your aircraft, too — the premium New York (JFK) to Los Angeles (LAX) market is on a flatbed-equipped A321T (T stands for transcontinental). This is a very, very elite-heavy route, with many Executive Platinums outright purchasing first or business class. Since this plane is eligible for complimentary upgrades, many elites know this and try to book this aircraft on purpose in the hopes of receiving a flatbed seat across the country, and it's not uncommon for there to be 20+ Executive Platinums on these types of flights.
Bottom Line: American Airlines Executive Platinum members receive an unlimited amount of complimentary domestic upgrades, which are also valid on routes to Hawaii, as well as premium transcontinental routes.
It's assumed you'll more than likely fly 55+ segments a year (at minimum) and about 75% of those flights will be upgraded, for a total of about 43 segments. This is valued at approximately $50 per segment, taking into account both shorter segments that won't be worth as much and longer segments that will be worth much more.
Upgrades on Alaska Airlines
Executive Platinum members are eligible for complimentary upgrades on all Alaska Airlines flights. These upgrades can clear at 120 hours prior to the flight and will occur after any Alaska Airlines MVP 75K members have been upgraded.
This is a perk unique to Executive Platinum members — Platinum Pro and lower members do not get reciprocal upgrade privileges on Alaska.
Complimentary Upgrades on Award Tickets ($50)
A perk just for Executive Platinums is complimentary upgrades on award tickets on qualifying routes. Essentially, any route that ordinarily gets you a complimentary upgrade on a paid ticket also gets you an automatically requested upgrade on an award ticket.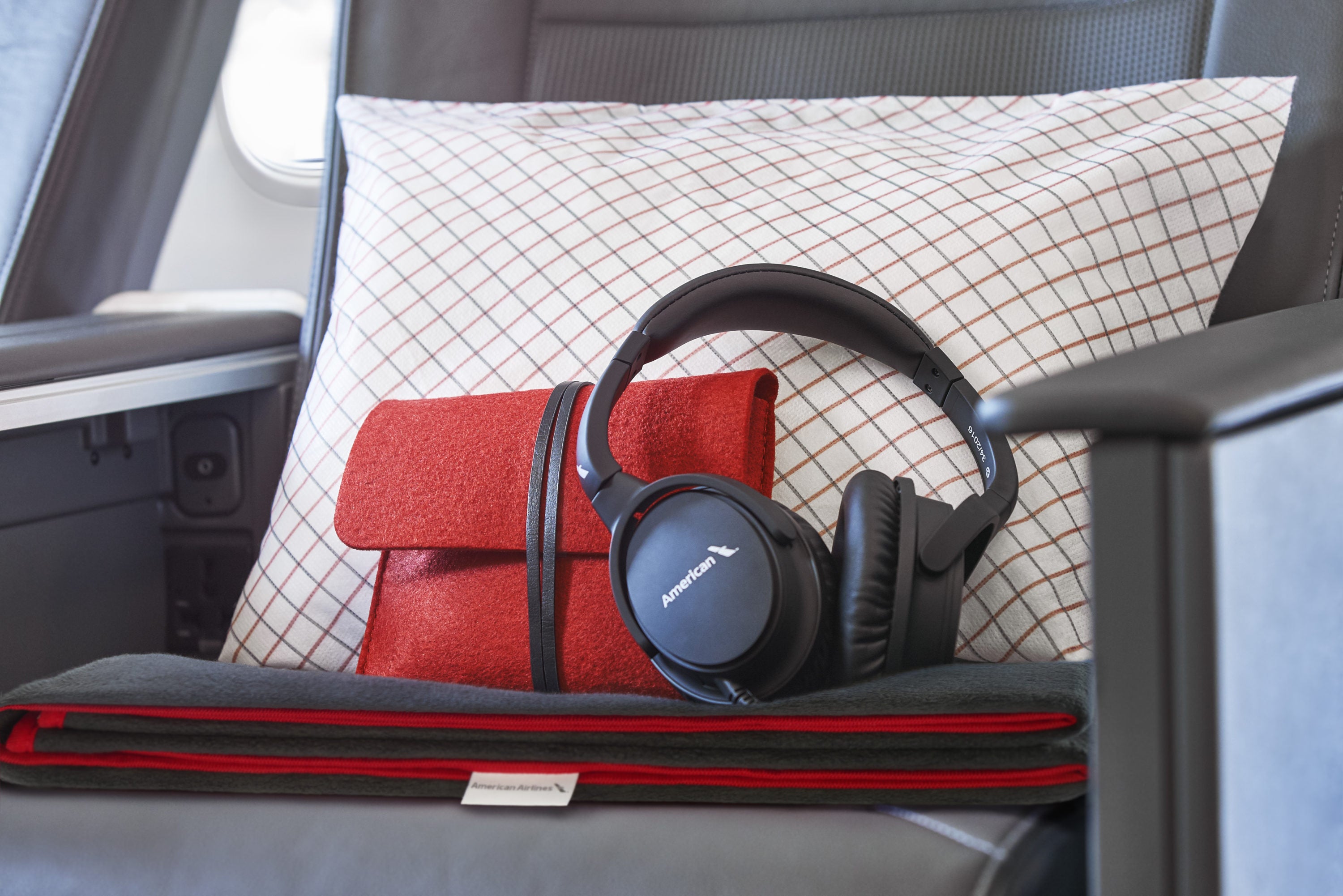 This said, when you request an upgrade on an award ticket, you're actually placed behind all other Executive Platinums that are on paid (cash) tickets.
In the case of Executive Platinums, there are normally 4 upgrade designations that can happen (in order of preference):
VIP2 (using a systemwide upgrade)
MLG2 (using a mileage upgrade)
UPG2 (using a complimentary upgrade)
UPGA2 (using a complimentary upgrade on an award ticket)
As you can see, all other upgrades within the Executive Platinum ranks will clear first before any passenger on an award ticket. On elite-heavy routes, especially those hub to hub, no matter your rolling EQD spend for the past 12 months, you'll still be placed behind cash-paying passengers within the Executive Platinum level but will have priority over other elites, regardless of how they are upgrading.
An economy class award ticket is any ticket ticketed in "T" class. This is the class you must be booked in to request an upgrade to a higher cabin. Like upgrades on paid tickets, it is only good for 1 class of service upgrade on qualifying routes.
Hot Tip: Per the AAdvantage terms and conditions, you can only upgrade an economy class award ticket when you use AAdvantage miles to book the ticket and no other airline miles. 
For example, technically if you use British Airways Avios on an award ticket, you aren't allowed to replace your British Airways Executive Club number with your AAdvantage number. However, several Oneworld airline websites will let you do this, and when the American system recognizes your number, you'll be placed on the upgrade queue just like American-booked tickets.
No other elite tier receives these benefits of upgrading on award tickets, so if you redeem miles often, this could certainly be a valuable perk.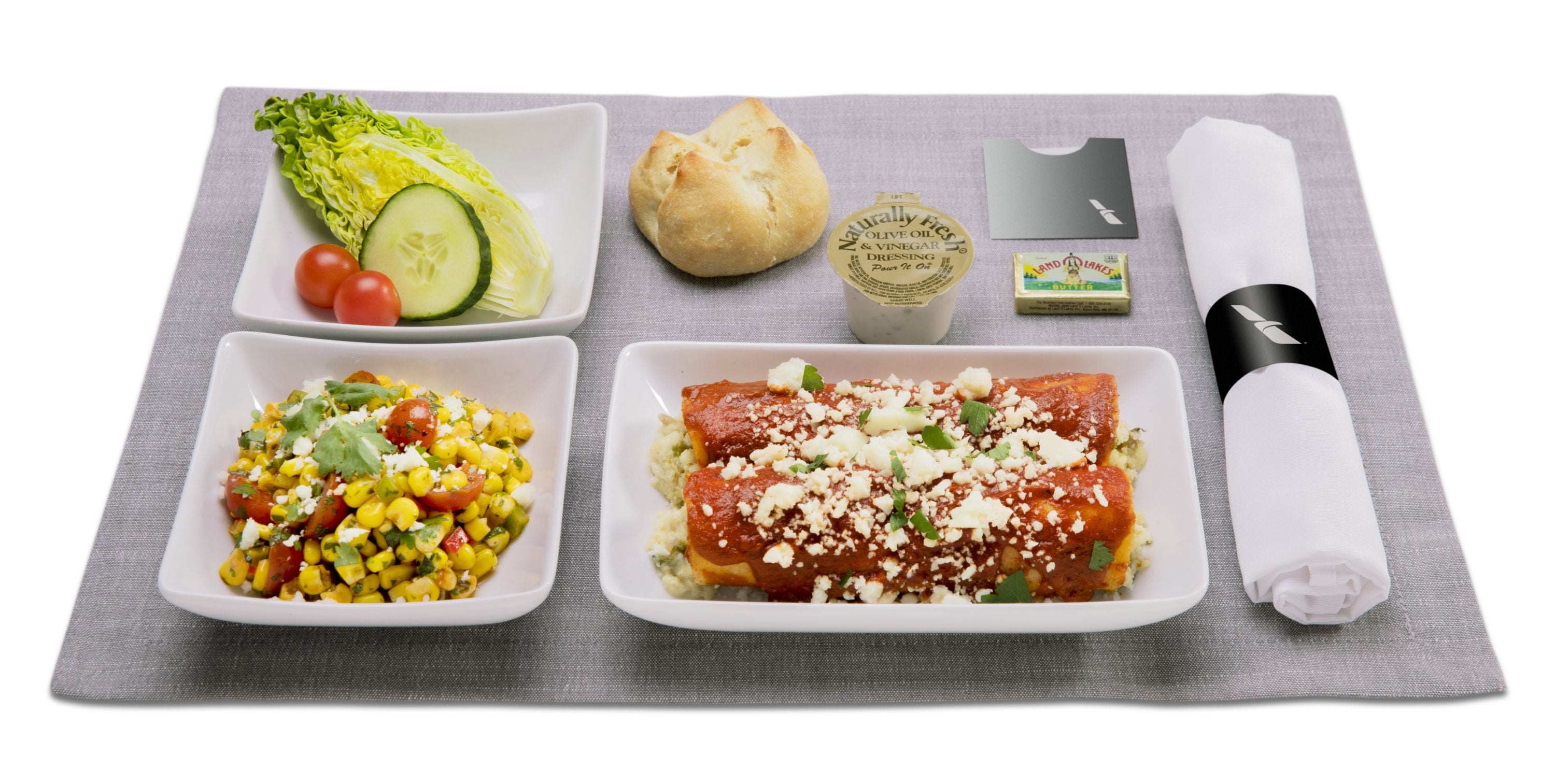 There won't be many award tickets an Executive Platinum will be flying on during a year that will be eligible for upgrades since it needs to be a flight within the U.S. and select local international routes. For valuation purposes, it's assumed as 1 segment a year upgraded at $50 of value.
Upgrade 1 Companion Traveling With You on the Same Flight With 500-Mile Upgrades (Value Varies)
Like all tiers, you can request an upgrade for yourself and 1 traveling companion who must be traveling on the same exact flight as you.
When this person gets upgrades, they will use 500-mile sticker upgrade certificates that can be purchased from American. Because Executive Platinum members receive an unlimited amount of these for themselves, they'll either have to use certificates earned while as a Platinum or Gold (which remains in their account even after earning Executive Platinum status), or purchase them separately — 1 for every 500 miles of travel.
These would only be for the companion since the Executive Platinum still gets upgraded for free, and of course, these are only valid on normal routes where complimentary upgrades are allowed.
When you book a reservation and have 2 people on the same record, you can either request to "split" or "no split" the reservation. If you chose to split the reservation and only 1 upgrade seat opens up, 1 person will receive the upgrade and the other person will remain on the list. If you chose "no split" and an upgrade becomes available, both people chose not to split up and the upgrade moves to the next solo traveler on the upgrade list.
Normally, you want to split the reservations, so at least 1 person can upgrade and the person who doesn't clear can remain on the list. When traveling with a companion, the companion carries the Executive Platinum UPG2 designator throughout the process (the same weight as if they were an Executive Platinum themselves). 
The companion's name actually doesn't need to be in the same reservation for you to be able to upgrade them — it can actually be listed separately in a completely different reservation made at a completely separate time. If this is the case, prior to travel you'll want to "link" these 2 reservations together by calling American. You can't merge them into 1, but any reservations agent can associate them together for upgrade purposes.
As a friendly tip, if the companion's upgrade does not clear prior to the airport and that companion has elite status of their own (presumed to be lower than the EP), and it goes to the gate waitlist, have an agent remove the companion's frequent flyer number from the reservation and input the Executive Platinum membership number of the primary traveler (as odd as this sounds).
This will prevent the companion traveler from being listed separately on the waitlist according to his/her status level and will ensure that they are brought up to the level of the Executive Platinum.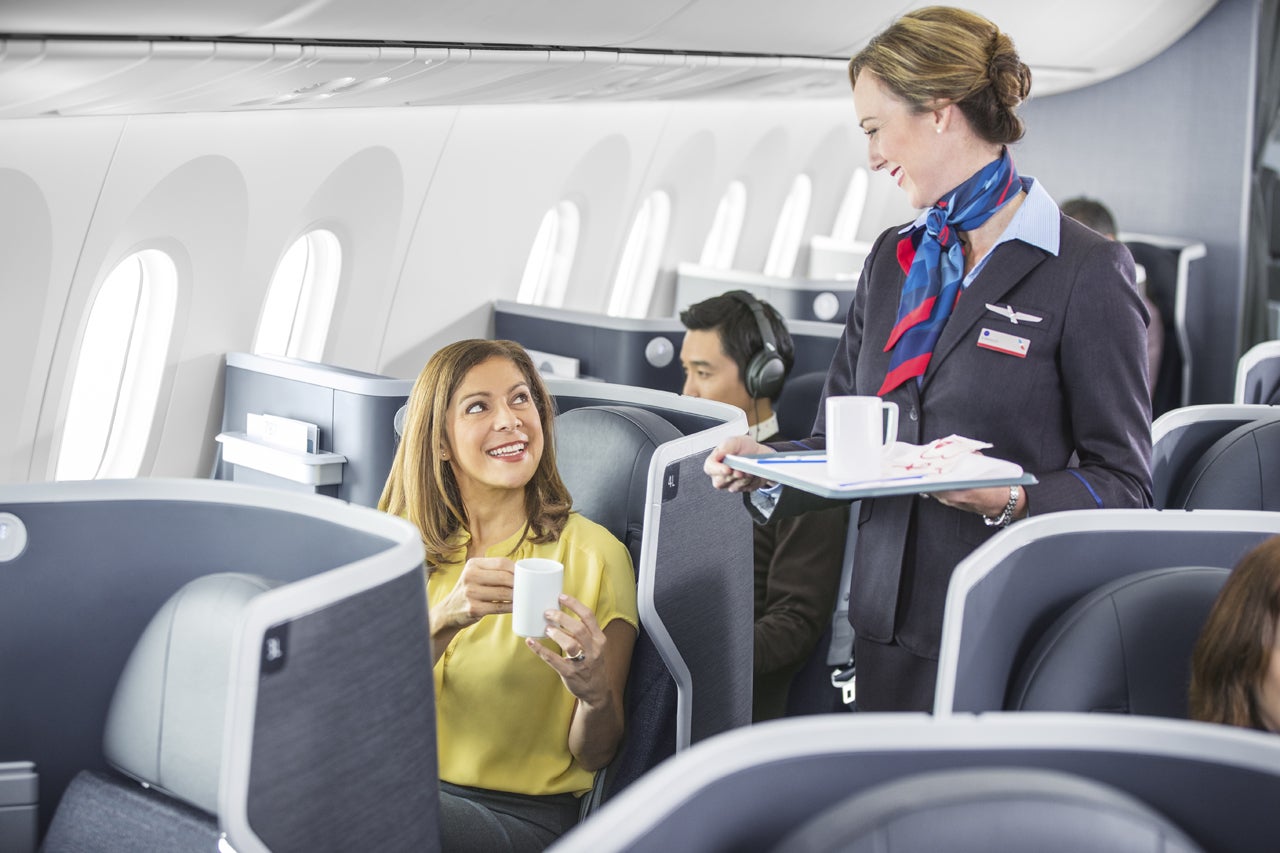 The chances of a companion upgrade clearing vary depending on the route — there have been many times that a Monday morning Miami (MIA) to Washington, D.C. (IAD) flight has cleared for companions when the next later flight is full, so it's tough to place a value on this solely based upon the flights you anticipate the upgrades clearing on. In general, assuming upgrades clear prior to the waitlist going to airport control, there is a fairly decent chance both you and your companion will clear.
Now, depending on when you clear, you may be placed in the only remaining seats in the cabin, which may not be together, so you may need to play a game of musical chairs, if possible, to be able to sit together.
Bottom Line: Companion upgrades are a benefit of Executive Platinum status. If only 1 upgrade is released at a time, 2 companions will not receive the upgrade in advance, so it is important to split the reservations if you want at least 1 person to get upgraded.
Executive Platinum members get their complimentary upgrades cleared as early as 100 hours prior to departure, down from the 120 hours that a ConciergeKey member sees their upgrades start to process.
Upgrades are released as "R" inventory is released — generally, the more seats for sale, the more "R" inventory that will be released for upgrades.
This said, even some flights that are nearly sold out will have elites upgraded in order to open up more space in the economy cabin for oversold passengers.
For the most part, Executive Platinum upgrades clear somewhere in the neighborhood of 80 to 100 hours, and then from there, the remainder clear somewhere around the 24-hour mark. In some rare cases, upgrades may clear even in advance of 100 hours, though this technically shouldn't happen and shouldn't be expected.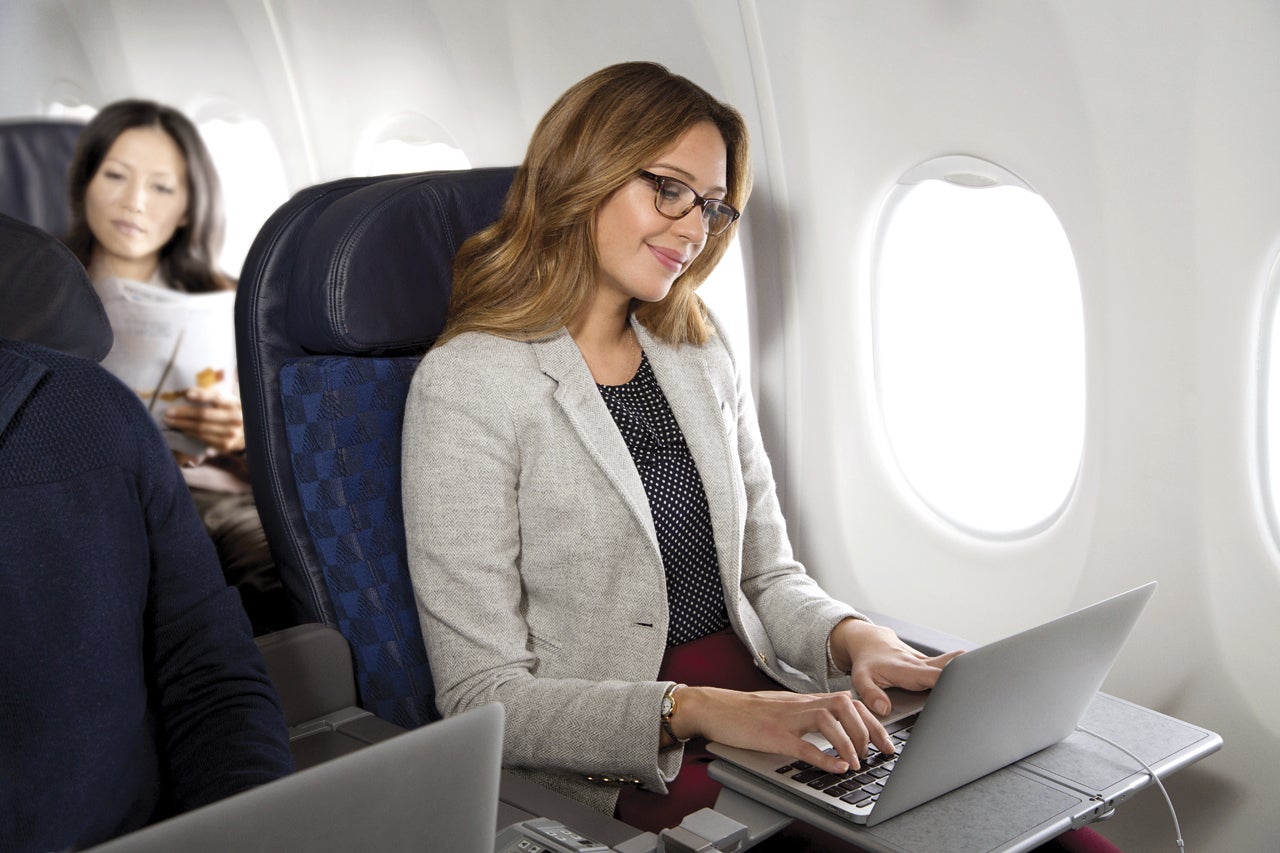 This value varies greatly depending on if the Executive Platinum flies with companions. Since companions still need to pay the price of each 500-mile upgrade certificate, we'll leave the value placed at the cost of the certificates, which is dependent on how long the flight is.
Elite Choice Rewards ($3,000)
New for 2021 is the ability for Executive Platinum members to select from a list of benefits to help make their membership more tailored to them.
Once the Executive Platinum member passes over the Platinum Pro threshold ($7,000 and 60,000 miles flown), they can select 1 of the following:
1 systemwide upgrade
20,000 AAdvantage bonus miles (AAdvantage credit cardmembers receive an additional 5,000 bonus miles for a total of 25,000 miles)
6 Admirals Club one-day passes
$200 American Airlines flight discount
Carbon emissions offset
$200 donation to your choice of 1 of 10 partner charities
One-time 15% off award discount (rebate post-travel)
Once the Executive Platinum passes over the Executive Platinum threshold, they can select 2 of the following:
2 systemwide upgrades (you can use 2 of your choices to receive 4 systemwide upgrades)
25,000 AAdvantage bonus miles (AAdvantage credit cardmembers receive an additional 5,000 bonus miles for a total of 30,000 miles)
Admirals Club individual membership (requires 2 of your choices)
$200 American Airlines flight discount
Carbon emissions offset
$200 donation to your choice of 1 of 10 partner charities
10,000 bonus EQMs (can only select this once)
Gift of AAdvantage Gold status
Choice of 1 Bang & Olufsen premium product
This means that during a single program year, an Executive Platinum could earn up to 5 systemwide upgrades — probably the most beneficial item on the list.
Choosing and Using the Systemwide Upgrades
Perhaps one of the most coveted benefits of Executive Platinum status is the 5 one-way systemwide upgrades that can be selected on the choice benefits list. These are treated like gold to any high-tier elite and can provide some of the most value in elite status.
The upgrades are valid for one-way, up to 3 segments: perhaps one of the greatest features of any systemwide upgrade and generating the most value. Upgrades are good for as many as 3 segments (an individual flight that may be part of a larger itinerary), in any 1 direction of travel. For example, Dallas (DFW) to Los Angeles (LAX) to Sydney (SYD) contains 2 segments.
In this case, you're really only using the upgrade for 1 true international, long-haul segment — the sector where you normally get the most value. If you think about it, however, there are some true gems that you may be missing out on — what if you traveled London (LHR) to New York (JFK) to Los Angeles (LAX) to Sydney (SYD), all on 1 systemwide upgrade? If you add several international segments, you can really get the most from these upgrade certificates.
The upgrades are also valid on any flight marketed and operated by American. When you use a systemwide upgrade, you can only use it on flights where it says "American" on the side of the plane. The ticket also must be purchased with the flight being marketed and operated by American — meaning that when you purchase, the flight must have an AA flight number.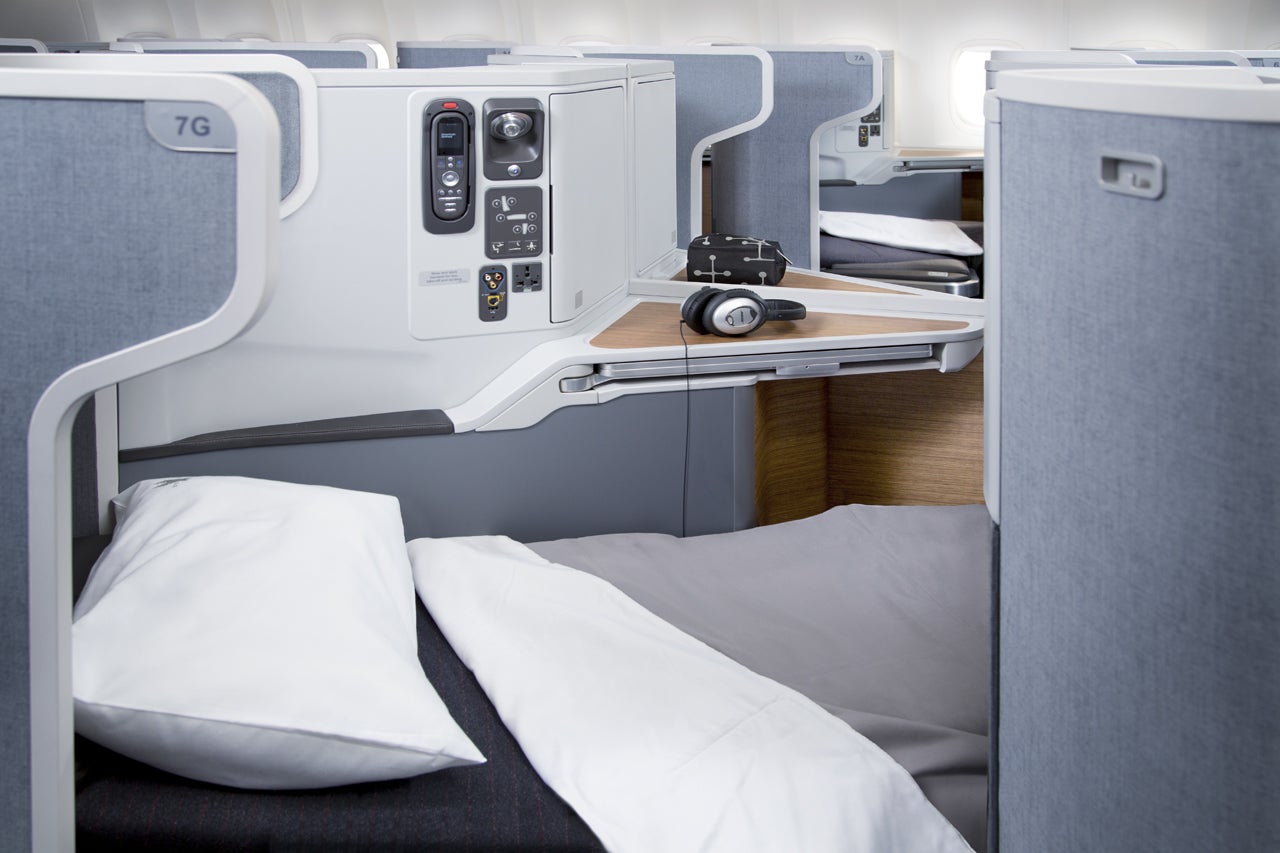 Unlike United and other airlines that require fare restrictions, the upgrades are valid on any fare (including Basic Economy), to upgrade 1 class of service. If you apply a systemwide upgrade and don't clear, you won't feel like you've wasted money up-faring a ticket for no reason.
You can use a systemwide upgrade to:
Upgrade from Basic Economy/Main Cabin/Premium Economy to business on a 3-class plane
Upgrade from business to first on a 3-class plane
Upgrade from Basic Economy/Main Cabin/Premium Economy to business on a 2-class plane
Upgrade from Basic Economy/Main Cabin to first on a 2-class domestic plane
Main Cabin and Premium Economy are treated the same for this purpose, so you can't use an upgrade to travel from Main Cabin to Premium Economy, for example. Since these are treated as the same cabin, your next upgrade class would be business class, which on international long-haul flights means all flatbeds (where the real value lies).
You can gift a systemwide upgrade to any person, even if you're not traveling with them, though when they're traveling alone they'll upgrade based upon their individual status, if any.
On the airport priority list, here's how the upgrades are listed for using a systemwide upgrade:
VIP1: ConciergeKey
VIP2: Executive Platinum
VIP3: Platinum Pro
VIP4: Platinum
VIP5: Gold
VIP: non-status member
For education, the same system is used for passengers upgrading with a miles and cash co-pay award:
MLG1: ConciergeKey
MLG2: Executive Platinum
MLG3: Platinum Pro
MLG4: Platinum
MLG5: Gold
MLG: non-status member
Hot Tip: Systemwide upgrades and miles and cash co-pay cannot be used on award tickets.
You'll find that towards the end of the year, in the December and January timeframe, many Executive Platinums realize they won't be using all of their systemwide upgrades and want to give them away to others. So, if you're not an Executive Platinum, you may find a nice person willing to give you their upgrade for free (as a reminder, the AAdvantage program explicitly prohibits selling or bartering for upgrades).
When looking for an upgrade, you're looking for 1 of 2 upgrade fare buckets, which are visible using a service such as ExpertFlyer, or by calling American's reservations team:
"C" is used to upgrade to domestic first class or international 2-class/3-class business class
"A" is used to upgrade to first class from international 3-class business class or a 3-class transcontinental A321T
The "C" fare bucket can be hard to come by (since this would allow someone to confirm an upgrade at the time of booking), so many Executive Platinums report difficulty in applying and using their systemwide upgrades — but there are several things you can do to help improve your chances.
Use a service like ExpertFlyer that can search a wide variety of dates easily for "C" inventory and then alert you if or when that inventory opens up. If you set an alert and then get an email when that inventory opens, you can call American to manually process the upgrade and clear you into the premium cabin.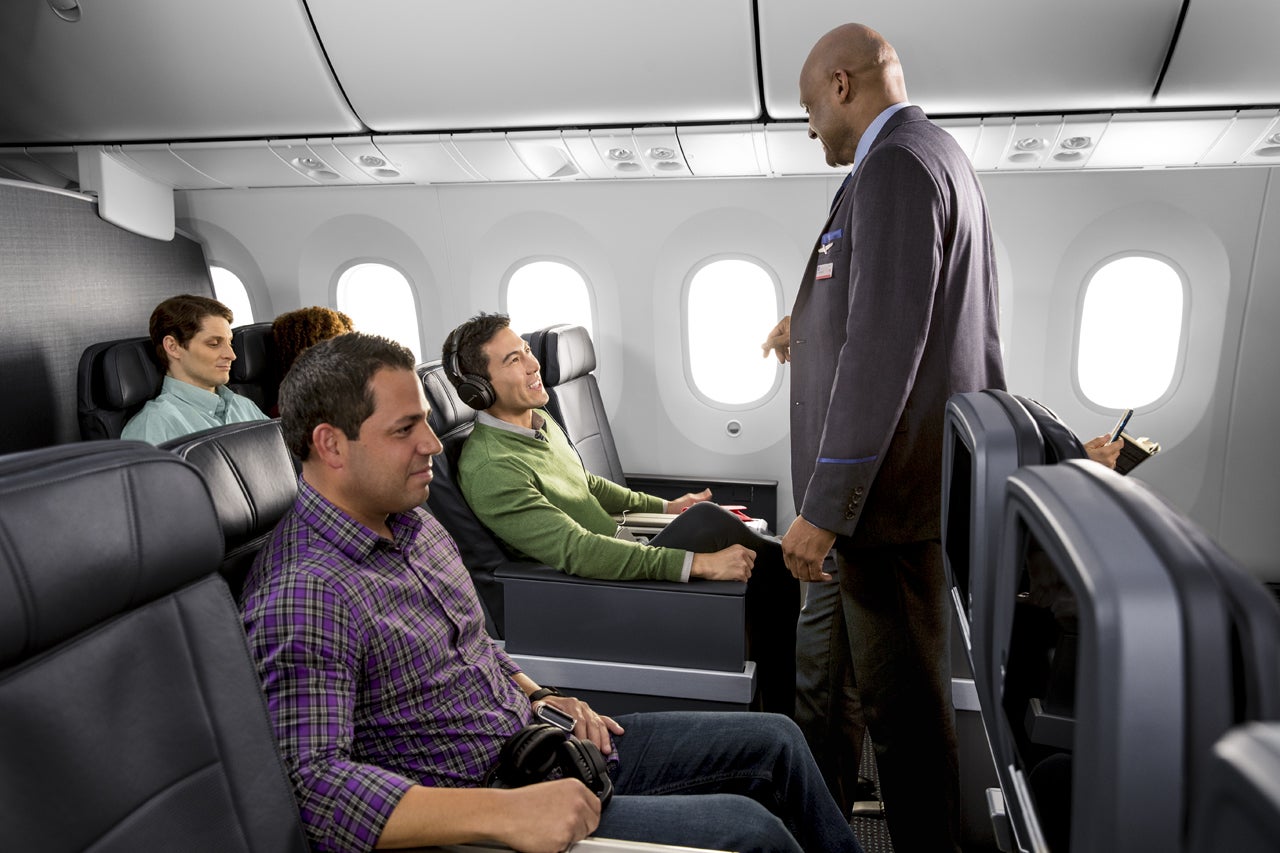 Watch your routes. It's well-known that Los Angeles (LAX) to Hong Kong (HKG) is a far easier upgrade than Dallas (DFW) to Hong Kong (HKG), for example. The same can be said for New York (JFK) to London (LHR) flights in the daytime, or the reverse departing in the late evening.
If you watch the route and the time of day, you can almost be sure that there will be upgrade inventory available.
If you're upgrading from business class to first class, there's almost always upgrade inventory available since you're already seated in a premium cabin and American doesn't tend to sell every first class seat on every 3-class flight. "A" inventory is pretty regularly available on eligible flights since it is both a revenue fare bucket (one that you can purchase as a discounted first class seat) and an award fare bucket (the ability to upgrade into first class using a systemwide upgrade, for example). 
What most people don't know is that when any passenger uses a systemwide upgrade (or miles and cash co-pay), they are protected in the premium cabin should something go wrong, so long as the ticket is reissued.
For example, let's assume you're flying Dallas (DFW) to Hong Kong (HKG) and your systemwide upgrade has cleared on the route 10 days prior to departure and the ticket was reissued.
Should the flight get canceled on the day of departure due to a mechanical issue, you're re-protected in business class (or first, if you upgraded from business to first) on American and select Oneworld partners with a joint venture agreement to get you to your final destination. This could mean routing from Dallas (DFW) to Los Angeles (LAX) to Hong Kong (HKG) on American's flight, protected in business class.
If you're flying New York (JFK) to London (LHR), for example, and your flight gets canceled or significantly delayed, you will be protected in business class on British Airways or Iberia, since both are Oneworld partners. For full clarification, you don't need award availability or some type of upgrade availability to be protected on another flight — if the flight you then need to change to due to irregular operations has at least 1 business class seat for sale, American will protect you in it. 
Bottom Line: This is an absolute golden benefit and significantly increases the value of systemwide upgrades. Unlike other airlines where you'll need to go back on the upgrade list should a flight be canceled or delayed, on American, it's as if you had a premium cabin ticket booked to begin with — you will retain the premium cabin on any new flight you are moved to. Note that this isn't available for complimentary upgrades, but only when using an upgrade certificate. 
As another example, let's say your upgrade clears at the gate. If the flight then becomes canceled and you need to move to another flight, you are not protected because your ticket at that point is not reissued (gate upgrades aren't reissued). In a scenario like this, you would need to speak with an agent to have your ticket manually reissued before investigating options for further protection and rerouting.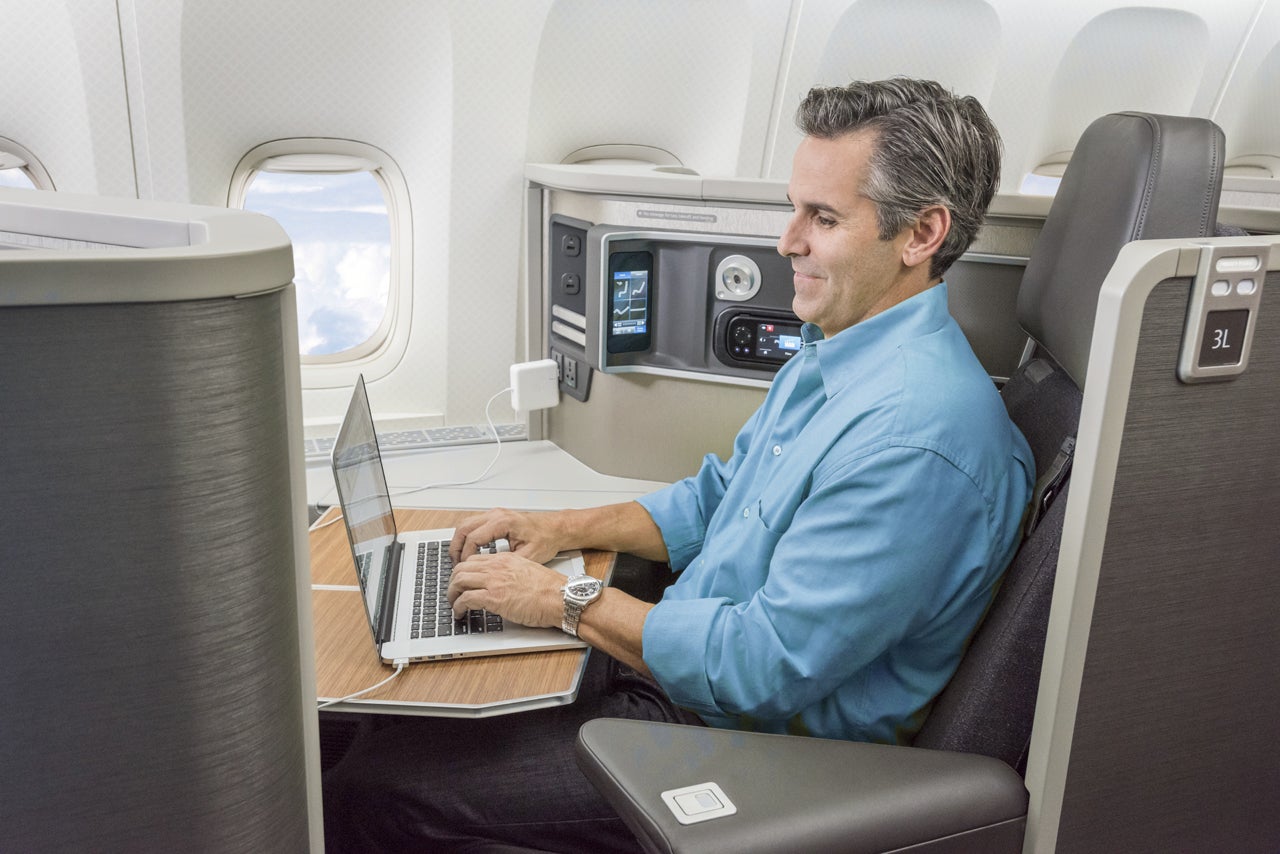 For this benefit, we'll assume $600 per one-way upgrade certificate, though the value of each upgrade may change depending on where it is used. If it is used for a domestic flight only, the value will be much less. If it is used on a long-haul international flight, it can run to about $600 of value, which is the approximate rough cost differential between many economy class and business class fares.
Complimentary Preferred Seats ($200)
Preferred seats are seats in American's Main Cabin (economy class) that have a desirable location, but not necessarily any additional legroom. For example, this might be an aisle or window seat, or certain seats with special configurations, such as 2-seater honeymoon style seats on wide-body aircraft. Because these seats are more desirable than seats in the rear of the aircraft or middle seats, there is normally a charge for non-elite passengers to select these.
Executive Platinum members can select these seats free of charge for themselves and up to 8 companions on the same reservation.
Complimentary Main Cabin Extra Seats ($1,000)
Main Cabin Extra seats are extra legroom seats on American aircraft. These seats can include aisle, middle, or window locations, but each has several more inches of legroom than the seats in the rear of the aircraft, allowing for a more enjoyable flight experience. In addition to these seats being primarily located in the front part of the economy cabin, you'll also find them in the desirable exit rows.
Hot Tip: Executive Platinum members get to select Main Cabin Extra seating for themselves and 8 companions free of charge at the time of booking — by far one of the most valuable perks of this status level.
These seats can be very expensive, even as much as $50+ for a short 1-hour hop. If you plan on taking a transcontinental flight, you may be paying over $100, and if you're headed over the ocean, it could be in the $200+ range.
Executive Platinum members can always select these seats for free, so for the most part, even if you're stuck in economy, you're still able to enjoy your trip to an extent knowing you won't always be relegated to a middle seat in the rear.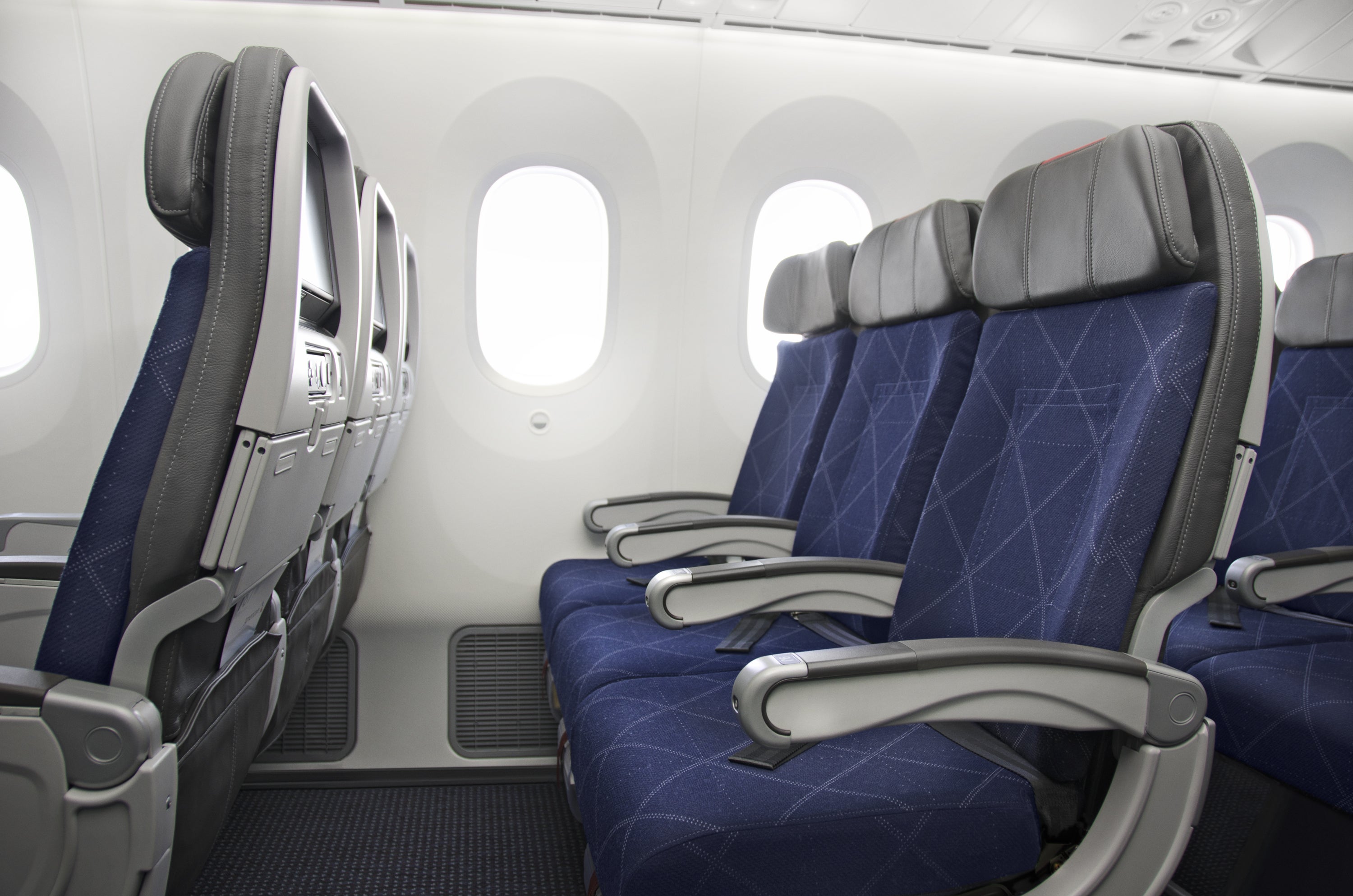 Final Thoughts
Upgrades and enhanced seating options are some of the most valuable perks on American, and included with Executive Platinum status are some of the best parts of these perks. To look at the full list of valuations, and other benefits for travel prior to the airport, including ticketing, please see our Part II to this article.
Alone, the systemwide upgrades represent a majority of the value, and the complimentary upgrade percentage is among the best of the legacy carriers. Attaining Executive Platinum simply for these benefits can be well worth it and should definitely be considered when thinking about pursuing this highest tier status.