American Revamps Elite Status Qualification, Introduces Loyalty Points [Massive Changes!]
American Airlines has rocked the points-and-miles world.
The airline has shared that its AAdvantage program will be ditching its current set of elite-status requirements, which consist of Elite Qualifying Miles (EQMs), Elite Qualifying Segments (EQS), and Elite Qualifying Dollars (EQDs), in favor of a new way to achieve elite status: Loyalty Points.
Here's everything you need to know about the upcoming change, including how you can earn status with Loyalty Points, what's changing about the AAdvantage program, and some number crunching to help you determine if continuing to chase status is worth it for you.
You'll Soon Achieve AAdvantage Elite Status by Earning Loyalty Points
Starting in 2022, AAdvantage elite status will be earned through the accumulation of Loyalty Points. American is also changing the status qualification calendar from January 1 through December 31, to March 1 through February 28.
Here's a look at how many Loyalty Points you'll need to earn to reach or retain each level of AAdvantage elite status:
How To Earn Loyalty Points
Going forward, you'll earn Loyalty Points for the following activities:
Earn Loyalty Points by Flying
American flyers are used to earning redeemable miles based on their elite level and the price they paid for their ticket. After the change next year, you'll earn Loyalty Points at the same rate.
| | |
| --- | --- |
| Status Level  | Miles/Points Earned |
| General Member | 5 miles/points per $1 |
| Gold | 7 miles/points per $1 |
| Platinum | 8 miles/points per $1 |
| Platinum Pro | 9 miles/points per $1 |
| Executive Platinum | 11 miles/points per $1 |
So if you purchase a $200 (before taxes and fees) Main Cabin ticket with American, you'll earn 1,000 redeemable miles or 1,000 Loyalty Points if you're a General Member, and up to 2,200 redeemable miles or Loyalty Points if you're an Executive Platinum member.
For flights with partner airlines, each airline will continue to have its own earnings chart based on its respective fare classes, and the number of redeemable miles you earn will also count towards your Loyalty Point balance.
For instance, if you're a Platinum Pro member who books a Qatar Airways business class ticket from New York (JFK) to Doha (DOH) in a J, C, or D fare class, you'd earn 6,689 Loyalty Points for the flight distance, plus a 25% cabin bonus of 1,672 Loyalty Points, plus an 80% bonus of 5,351 Loyalty Points for your Platinum Pro status, for a total of 13,712 Loyalty Points.
Earning Loyalty Points From Credit Card Spend
Perhaps one of the most surprising aspects of the announcement is that you'll be able to earn Loyalty Points from spend on the co-branded AAdvantage cards issued by Barclays and Citi.
That's right, moving forward you'll be able to spend your way to AAdvantage elite status without ever stepping foot on an American plane, though it would be prohibitively expensive to do so.
Cardholders will earn 1 Loyalty Point per $1 spent on their AA credit card. Welcome bonuses you receive will not count towards Loyalty Points, nor will bonus categories. This means that if the card earns 3x miles per $1 spent on American flights, you'll still earn 3x redeemable miles per $1, but only 1x Loyalty Point per $1.
Earning Loyalty Points From Partner Activity
Those who are fans of earning American miles through the AAdvantage shopping and dining portal, along with SimplyMiles, will be happy to learn that any base miles earned from these programs will also count towards your Loyalty Point balance.
Loyalty Point Exclusions
The following items will not earn any Loyalty Points:
Government taxes and fees on purchased tickets
Welcome bonuses from AAdvantage credit cards or bonus multipliers
Transferring miles from another currency to AAdvantage
Purchasing, gifting, or transferring miles from another person
Hot Tip: Any eligible qualifying activity you have in January and February of 2022 will now count towards earning status for both 2022 and 2023 – you'll get an extra 2 months to earn status for both years!
Upgrade Priority Now Based on Loyalty Points
Previously, American gave upgrades on a 12-month rolling elite-qualifying dollar (EQD) balance to break the tie between 2 elites who are at the same status level and are using the same type of upgrade certificate. But, starting in March 2022, EQD tie-breakers will be replaced by your 12-month rolling Loyalty Point balance.
New Loyalty Choice Rewards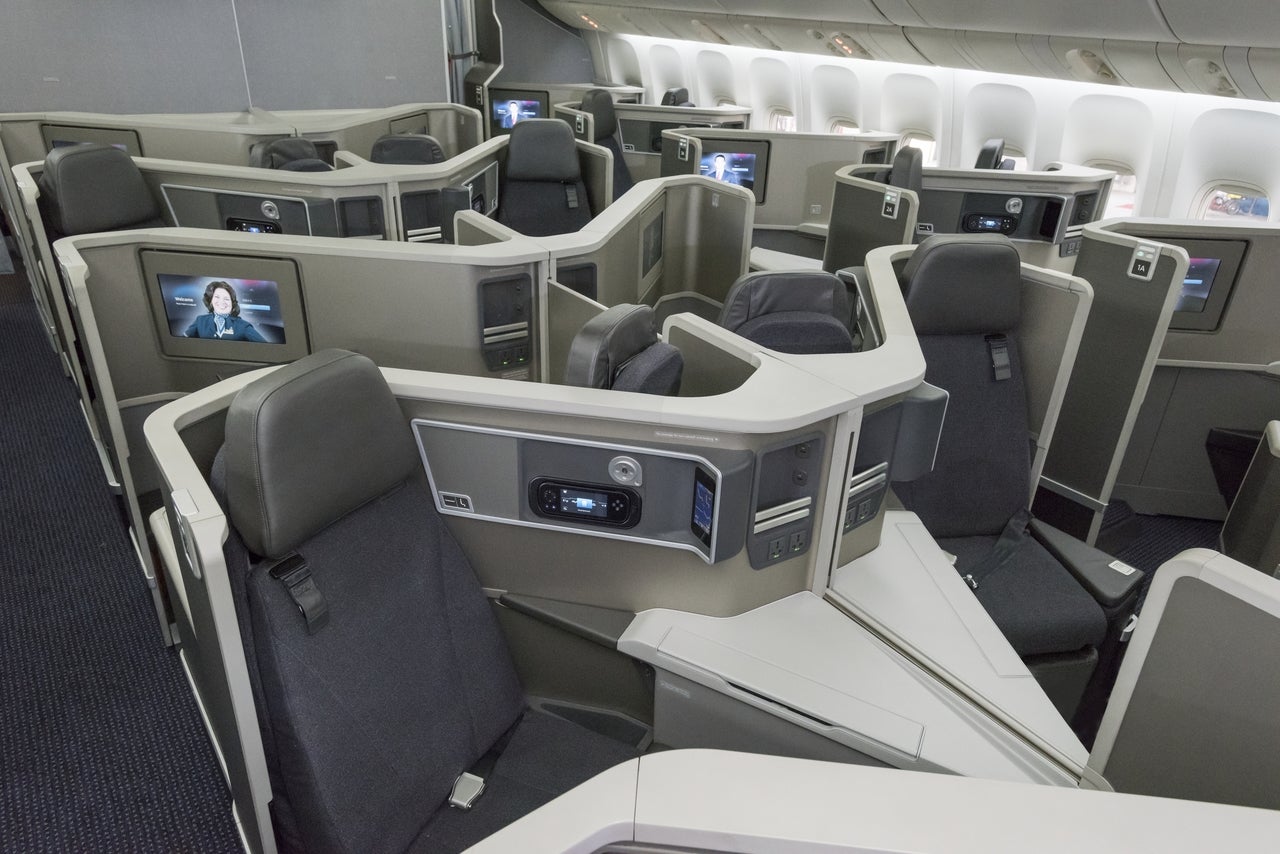 Currently, those who achieve Platinum Pro and Executive Platinum are able to select a Choice Reward, which includes perks like Systemwide Upgrades or bonus AAdvantage miles. Now, that program is being rebranded to Loyalty Choice Rewards, and there's 1 major caveat. In order to earn Loyalty Choice Rewards, you'll need to fly 30 qualifying segments with American or one of its partner airlines during the membership year.
In other words, if you're a big spender, but not a frequent flyer, you won't receive any Loyalty Choice Rewards, no matter how much you spend.
You'll receive Loyalty Choice Rewards perks at the following tiers:
Level 1 (Platinum Pro) — 125,000 Loyalty Points
Level 2 (Executive Platinum) — 200,000 Loyalty Points
Level 3 — 350,000 Loyalty Points
Level 4 — 550,000 Loyalty Points
Level 5 — 750,000 Loyalty Points
Platinum Pro Loyalty Choice Rewards
Here's the list of Loyalty Choice Rewards for Platinum Pro members, who are permitted to select 1 reward upon qualifying:
1 systemwide upgrade
20,000 AAdvantage bonus miles (25,000 for AAdvantage co-branded credit cardholders)
One-time 15% AAdvantage award savings
$200 American Airlines travel voucher
6 Admirals Club one-day passes
Carbon emissions offset
$200 donation to 1 of 10 partner charities
Executive Platinum Loyalty Choice Rewards
This list of rewards for Executive Platinum flyers also remains unchanged, with those who qualify able to select 2 of the following benefits:
2 systemwide upgrades
25,000 AAdvantage bonus miles (30,000 for AAdvantage co-branded credit cardholders)
Gift of AAdvantage Gold status
Admirals Club membership (requires both of your 2 choices)
Choice of Bang & Olufsen products
Carbon emissions offset
$200 donation to 1 of 10 partner charities
$200 American Airlines travel voucher
We've not received word yet as to what the Loyalty Choice Rewards will be for those who qualify for Levels 3 to 5, or how many rewards you'll be able to select, but we will update this post as soon as that information is shared.
What's Staying the Same
If your head is spinning at this point, it's totally understandable. This is certainly a lot to take in.
Despite all the changes announced, there are some things staying the same — let's take a look.
Elite Benefits
While how you qualify for elite status with American is being turned on its head, the actual benefits you receive at each status level are staying exactly the same. So if you're someone who already has status and enjoys the benefits you receive, this is certainly good news.
Award Redemptions
Perhaps the best news for points-and-miles travelers is that American is not currently making any changes to its award chart!
Recently, other carriers have been moving to dynamic pricing models, along with devaluing or removing partner award charts entirely. So the fact that all of the best American partner "sweet spot" awards are staying intact — at least for now — is a massive win in our book.
Hot Tip: Check out some of our favorite ways to redeem American Airlines miles for huge value.
Running the Numbers — Should You Stay Loyal?
Come next year, how much will you need to spend to qualify, or requalify, for AAdvantage status, and does it even make sense to do so?
Keep in mind that these figures are rough estimates and will vary based on other factors like fare class, partner earnings, credit card spend, and more. So make sure to use whatever calculations make the most sense for you.
Qualifying From Flying
Qualifying From Flying and Credit Card Spend (50/50 Split)
Qualifying From Credit Card Spend
Old Requirement
Elite Status Level 
Requalifying
Starting From Scratch
Requalifying
Starting From Scratch
Gold
(30,000 Loyalty Points)
$4,286
$6,000
$2,143 on flights + $15,000 in credit card spend
$3,000 on flights + $15,000 in credit card spend
$30,000
25,000 EQMs or 30 EQS plus $3,000 EQDs
Platinum
(75,000 Loyalty Points)
$9,375
$12,429
$4,688 on flights + $37,500 in credit card spend
$6,215 on flights + $37,500 in credit card spend
$75,000
50,000 EQMs or 60 EQS plus $6,000 EQDs
Platinum Pro
(125,000 Loyalty Points)
$13,889
$18,679
$7,466 on flights + $62,500 in credit card spend
$9,250 on flights + $62,500 in credit card spend
$125,000
75,000 EQMs or 90 EQS plus $9,000 EQDs
Executive Platinum
(200,000 Loyalty Points)
$18,182
$27,013
$10,875 on flights + $100,000 in credit card spend
$13,417 on flights + $100,000 in credit card spend
$200,000
100,000 EQMs or 120 EQS plus $15,000 EQDs
So what's to be made of all of this? Well, as you can see from the chart above, earning status from flying alone will require quite a bit more spending compared to the previous EQD requirements for each status level. But, you'll no longer need to worry about flying a certain number of miles or segments each year to qualify.
It is worth noting, however, that unlocking Loyalty Choice Rewards will require flying at least 30 segments on American and eligible partners.
One interesting aspect is that the amount of spending you'll need to make on flights themselves actually drops rather significantly, especially for Executive Platinums, but only if you also supplement this with a rather large amount of spend on AAdvantage co-branded credit cards. That might be feasible for some, but certainly not for others.
Of course, it's also interesting that you'll be able to earn elite status purely from spending on credit cards. Though this would hardly make sense if you don't already fly often with American.
So, is American status still worth shooting for? Maybe yes, maybe no.
If your travel and spending habits already coincide with the levels you need to reach a certain level of American elite status, or are close to it, then by all means go for it. If not, then should you go out of your way to earn status? Probably not, but, as they say, your mileage may vary!
Final Thoughts
Overall, these changes, while creative, are definitely par for the course as more and more airlines revamp their elite programs to prioritize dollars spent over actual flying. Unless you can spend big on an AAdvantage co-branded credit card, earning elite status will American is getting significantly more expensive come 2022, though it will be "easier" when it comes to the number of miles you'll need to fly.
These changes are obviously a pro for some and a big con for others. For one, you have more non-flying options to earn status than ever. On the other hand, is it worth pursuing these if you aren't already flying AA often to begin with?
So whether you like or hate these changes to the AAdvantage program, at least we all can agree that the award charts, specifically partner award charts, are coming out of these changes unscathed, and that is a massive win in our book!