What Is the Value of American Airlines Executive Platinum Status? [Ticketing, at the Airport & Alliance Benefits]
The American Airlines frequent flyer program is called AAdvantage and has 4 tiers that you can earn — Gold, Platinum, Platinum Pro, and Executive Platinum levels — with each tier having more benefits than the preceding one.
In this post, you'll find information on the Executive Platinum perks and benefits associated with ticketing, at the airport, and with the Oneworld alliance for American's highest public tier.
You'll also learn their value and how to decide if it is worth pursuing Executive Platinum status. If you're interested in information about Executive Platinum upgrades and seating benefits, head over to our other post.
As a reminder, to earn Executive Platinum status, you must fly 100,000 miles in a calendar year, or fly 120 segments, and also spend $15,000, not including taxes and fees (reduced to 80,000 miles or 95 segments and $12,000 in 2021).
Executive Platinum Milestone Rewards (Value Varies)
New to the program are Executive Platinum milestone rewards that encourage flying beyond the 100,000-mile threshold.
Reach 120,000 Elite Qualifying Miles (EQMs) in 2021 and choose 1 of the following:
2 systemwide upgrades
40,000 bonus miles
Gift of AAdvantage Gold status*
Reach 160,000 EQMs in 2021 and choose 1 of the following:
2 systemwide upgrades
40,000 bonus miles
Gift of AAdvantage Platinum status*
Fly an additional 50,000 EQMS, totaling 200,000 EQMs in 2021, and choose 1 of the following:
2 systemwide upgrades
40,000 bonus miles
Gift of AAdvantage Platinum status*
*This is a gift of status to someone else. For example, if you cross the threshold in October, the person that you give status to receives it for the remainder of that year AND the next year. The value is maximized the earlier in the year you can earn and gift it!
Since this requires overachieving for status (since you're flying beyond the minimum requirements), it's difficult to place a value on this since it would only apply to certain people, but it's worth mentioning regardless so you can understand the complete valuation of status according to the benefits offered.
For those who may be flying enough to achieve one of these milestones, generally, you'll find the most value in taking the 40,000 bonus miles since these will be good so long as you have account activity every 18 months and can help build up to a larger award balance to use towards a trip in a premium cabin.
If you choose to take the systemwide upgrades, these will expire the following membership year, so there is a hard expiration with little chance for extension beyond this date.
Many Executive Platinums also report issues having these upgrades clear in advance, so if you have had problems in the past with this, you probably won't want to continue to amass a bank of unusable upgrade certificates. For the status benefit, you really don't want to select this option unless you find no value in both the upgrades and bonus miles.
Hot Tip: If you don't know which benefit to choose, select the bonus miles since they have the most versatility. There are even more elite choices rewards for Executive Platinums to choose from in 2021, like Admirals Club day passes, bonus miles, and merchandise.

The value of this benefit can really only determined for those flyers that fly more than 150,000 miles. For this reason, and because this isn't part of the minimum requirements for Executive Platinum, a separate valuation won't be determined.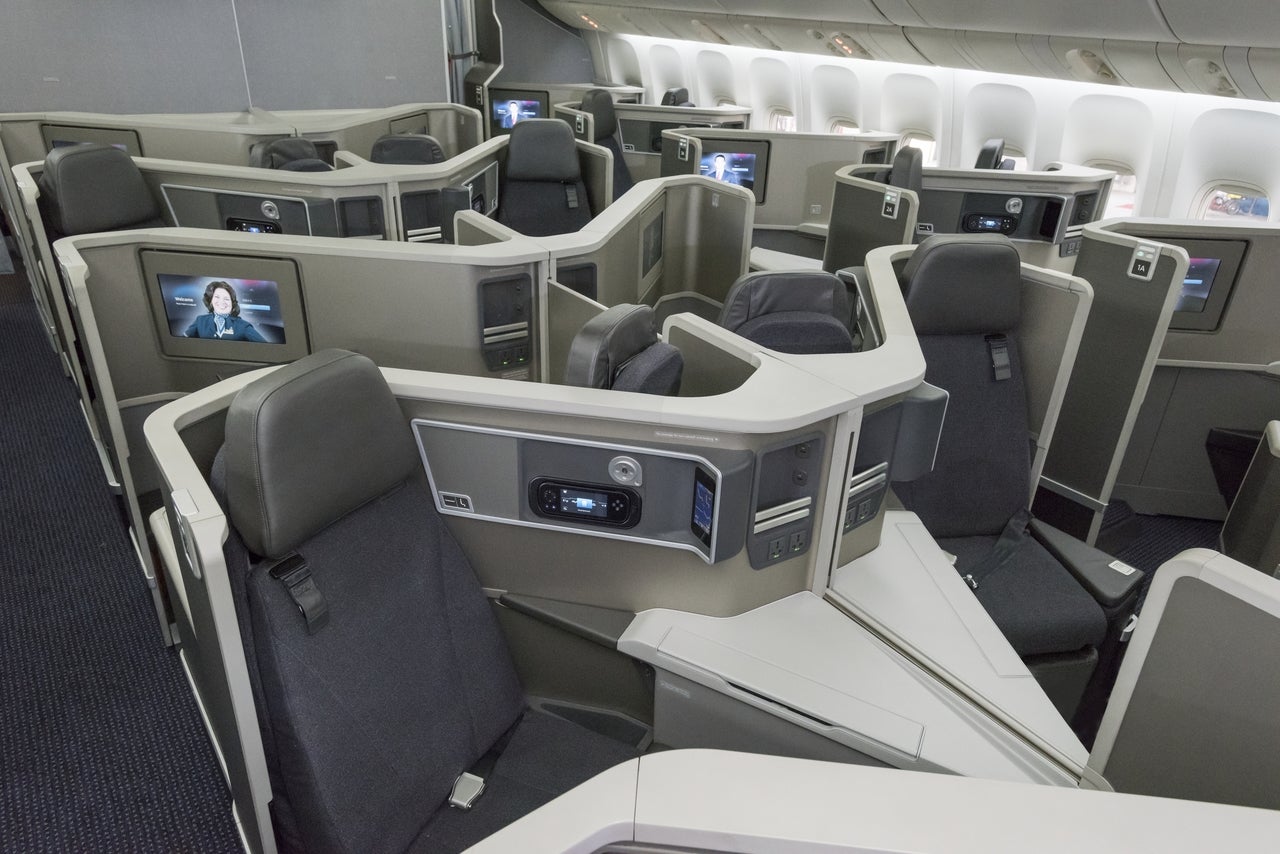 Elite Mileage Bonus ($1,980)
Executive Platinums earn a 120% bonus on most paid American tickets or 11 miles for every dollar spent on American.
The $12,000 minimum spend requirement for the status level in 2021 would mean a minimum of 132,000 miles (12,000 x 11) earned before taxes and fees.
Roughly, 132,000 miles could be redeemed for 1 of these great trips:
2 one-way trips to Europe in business class
1-way to the South Pacific (Australia or New Zealand) in business class
10 one-way economy class flights within the U.S.
5 one-way first class flights within the U.S.
1 one-way first class flights to Japan
Is it worth $12,000 simply to earn 132,000 miles? Absolutely not. However, if you're going to earn status anyways, it is certainly a nice benefit.
Hot Tip: When you use your miles, you'll get the most value when you fly business class or a premium cabin. 
Using our approximate valuation of 1.5 cents per mile, we multiplied 132,000 miles by 1.5 cents to come up with a valuation of approximately $1,980.
Minimum Elite Qualifying Mile Guarantee ($100)
Elites who fly on a flight that is less than 500 miles, regardless of flight length, will continue to earn a minimum of 500 EQMs towards status. This benefit is primarily for those travelers that are located within markets where there is a lot of short-distance flying, such as Chicago, Los Angeles, New York, Philadelphia, or Washington, D.C.
Priority Through the Airport at Check-In, Security, and Boarding ($200)
Executive Platinum members may check-in using any first class lanes on any Oneworld carrier. 
Examples include:
On American, this may include Flagship First check-in
On British Airways, this may be in the dedicated First Wing
On Qantas, this may be in the dedicated first class seating area
On Cathay Pacific, this may be in the exclusive first class marble enclosure
Many Oneworld airlines have private first class check-in areas with no lines, comfortable seating, extra agents for expedited processing, and private entrances into security lanes, which are very helpful.
Hot Tip: Having access to first class check-in locations allow you to get your boarding pass, present your credentials, and get through security much faster than waiting in the traditional lines.
Executive Platinums leaving on any international itinerary can use the dedicated Flagship check-in areas at:
Chicago O'Hare International (ORD) — Terminal 3 Checkpoint 8
London Heathrow (LHR) — Terminal 3, Zone B
Los Angeles International (LAX) — Terminal 4, outside entrance
Miami International (MIA) — North Terminal, Concourse D
John F. Kennedy-New York (JFK) — Departure Level, near the AirTrain access
This private wing allows you to speed right to security and bypass the sometimes long lines in the priority and regular lanes outside.
At select airports, primarily hubs, and key airports, Executive Platinums can use priority security queues to get through security checkpoints faster. It's worth noting that this is not an expected security processing, but rather a shorter line in most instances to actually reach the security checkpoint.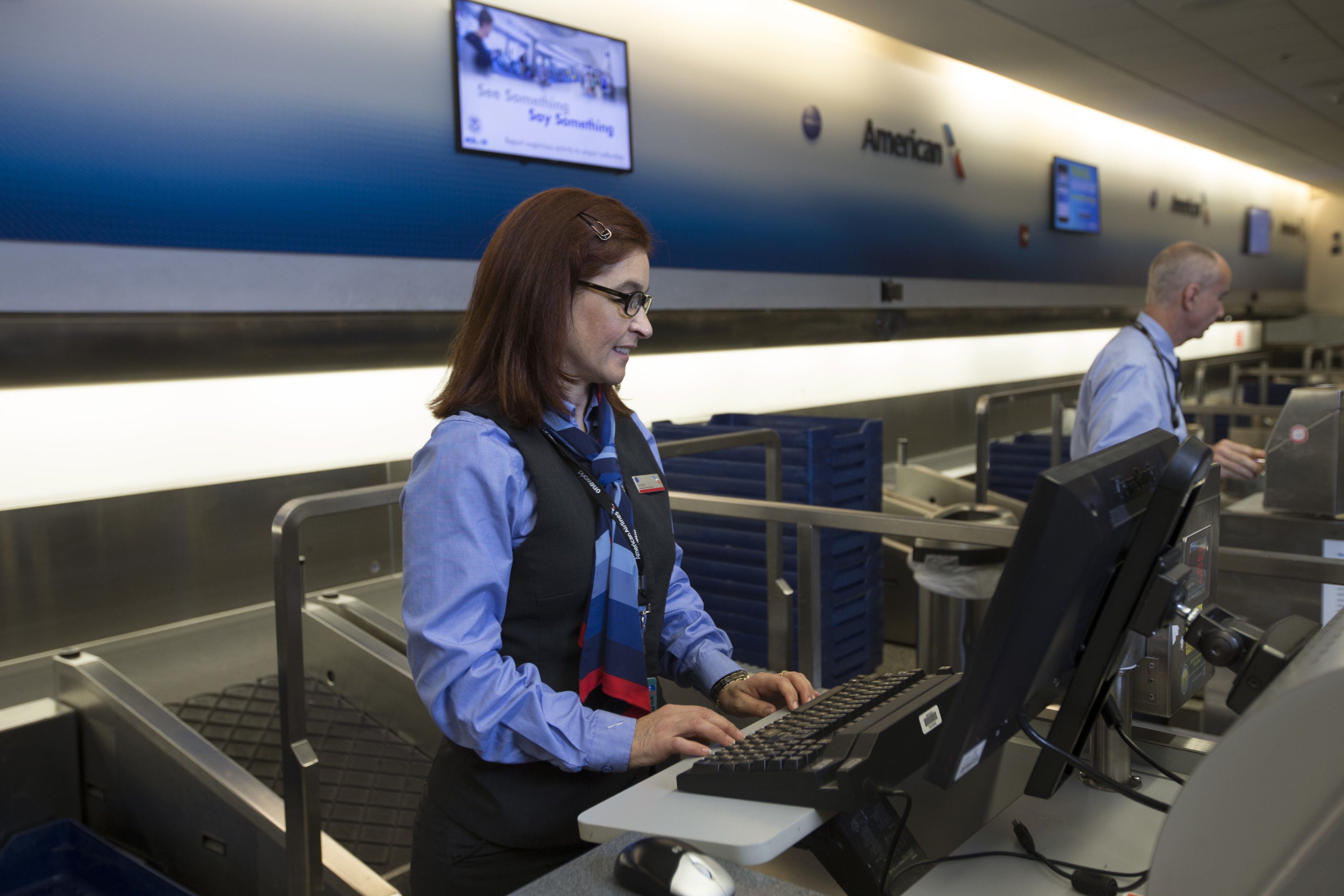 Executive Platinums Receive Priority Boarding
Boarding groups on American are as follows:
ConciergeKey is allowed to pre-board
Group 1: first class and U.S. military personnel

 

and Executive Platinums
Group 2: business class (on 3-class planes) and Platinum Pro
Group 3: Platinums
Group 4: Golds
Group 5 to 8: Main Cabin
Group 9: Basic Economy
Group 1 boarding generally isn't crowded, outside of flights with a heavy concentration of elite passengers. On wide-body or transcontinental 3-class planes that are equipped with first class, these passengers also board along with Executive Platinums, but overall, the wait to board shouldn't be extreme.
Hot Tip:Even if an Executive Platinum purchases a Basic Economy ticket, they'll still be allowed to board with Group 1.
Checked Bag Fee Waived ($300)
Executive Platinum members are allowed to check 3 bags on any American- or American Eagle-operated route for the member and up to 8 passengers traveling in the same itinerary — a huge savings depending on how many travelers are in the same record locator.
For the most part, first checked bag fees are $30, second checked bag fees are $40, and third checked bag fees are $150. So, for a simple one-way domestic flight, that would be $220 in baggage fees savings right off the top, assuming an Executive Platinum checks 3 bags.
Of course, with more people on the same reservation, counting their free bags, the savings could be several hundreds of dollars for a simple domestic itinerary. 
For Executive Platinum members who haven't cleared an upgrade into the premium cabin, or outright haven't purchased business or first class, the weight of each checked bag would need to be under 50 pounds. For passengers who have cleared the upgrade or purchased first class, that baggage allowance increases to 70 pounds per bag.
Since the cost is $30 a bag, we assumed 10 checked bags a year for a value of $300 a year.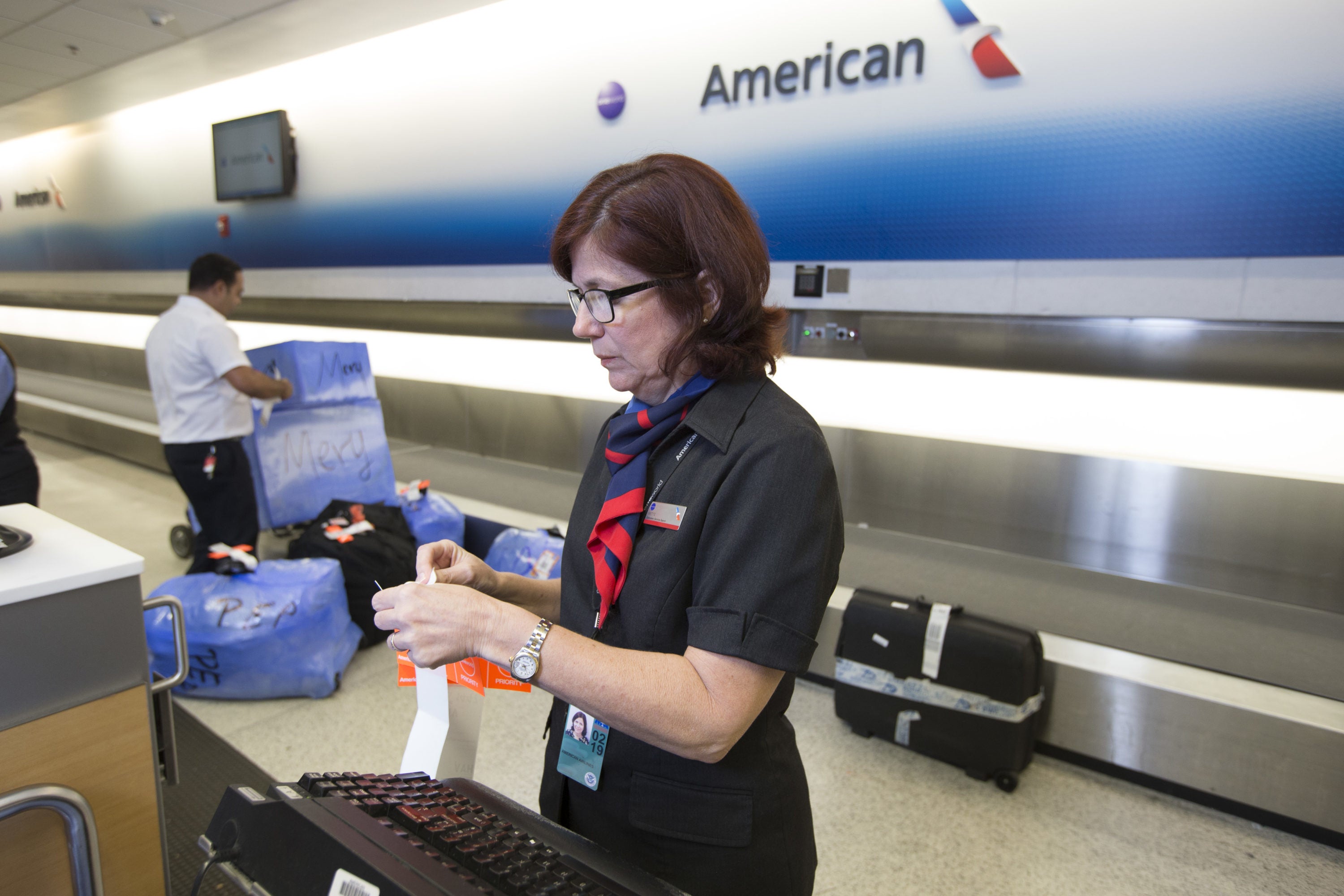 Priority Bag Delivery ($50)
This Executive Platinum benefit may not be as valuable as you might think — to be honest, it's very hit or miss.
When you check a bag, it should be tagged with an orange priority tag, indicating it should be among the first few bags to come out on the carousel when you land. This is not always the case and many times these bags end up in the last batch of bags to come out. Some airports are particularly good about ensuring that priority-tagged bags are among the first to come out, while others aren't, so the benefit really varies depending on the airport you're flying to.
Since this benefit is great on paper but doesn't work in practice, we'll place a value of $50 on it.
Bottom Line: Priority bag delivery is a very hit or miss benefit — sometimes the bags come out first, sometimes they come out last. This isn't a benefit that you should place a lot of value in.
Complimentary Same-Day Standby ($150)
For Executive Platinums wishing to standby for an earlier or later flight the same day, there's no charge.
Keep in mind:
The starting and ending city must be the same
The routing must be the same
You cannot change from a non-stop to a connection and vice versa
If you're standing by for a later flight after your original flight, you must call American so you aren't marked as a no-show for your original flight. If you're standing by for an earlier flight, you can request the same-day standby for no charge through the app or by calling the Executive Platinum desk. One thing to remember is that non-elite passengers can now standby for an earlier flight at no charge.
On the standby list, here's how you'll be listed against all elites.
RV1 is a ConciergeKey standing by
RV2 is an Executive Platinum standing by
RV3 is a Platinum Pro standing by
RV4 is a Platinum standing by
RV5 is a Gold standing by
In all of these cases, the RV stands for "revenue voluntary" — the fact that you're a revenue (paying) passenger voluntarily standing by (at your own decision).
When you need to standby for a flight, not at your discretion (for example, weather disrupted an earlier flight or your flight canceled due to a mechanical reason), you're placed on the list as a Revenue Involuntary (RI).
RI1 is a ConciergeKey standing by
RI2 is an Executive Platinum standing by
RI3 is a Platinum Pro standing by
RI4 is a Platinum standing by
RI5 is a Gold standing by
Depending on weather delays or other cancellations, the amount of ConciergeKey members standing by for other flights may be high. That said, you're still towards the top of the list, and because there are only a couple thousand ConciergeKey members, you have a high chance of being among the first to standby.
When you are booked in first class (paid), but confirmed in the Main Cabin (because let's say, that's the only seat available, especially in a case where you attempt to get on another flight and only economy class has open seats), you are shown on the airport list as a DSR — literally meaning "desiring."
The DSR designator is for a passenger confirmed in coach, but desiring first class due to a first class ticket
DSR1: ConciergeKey
DSR2: Executive Platinum
DSR3: Platinum Pro
DSR4: Platinum
DSR5: Gold
This is valued at $175 since we'll assume you standby and successfully clear on 3 flights per year with an ordinary standby fee of $225.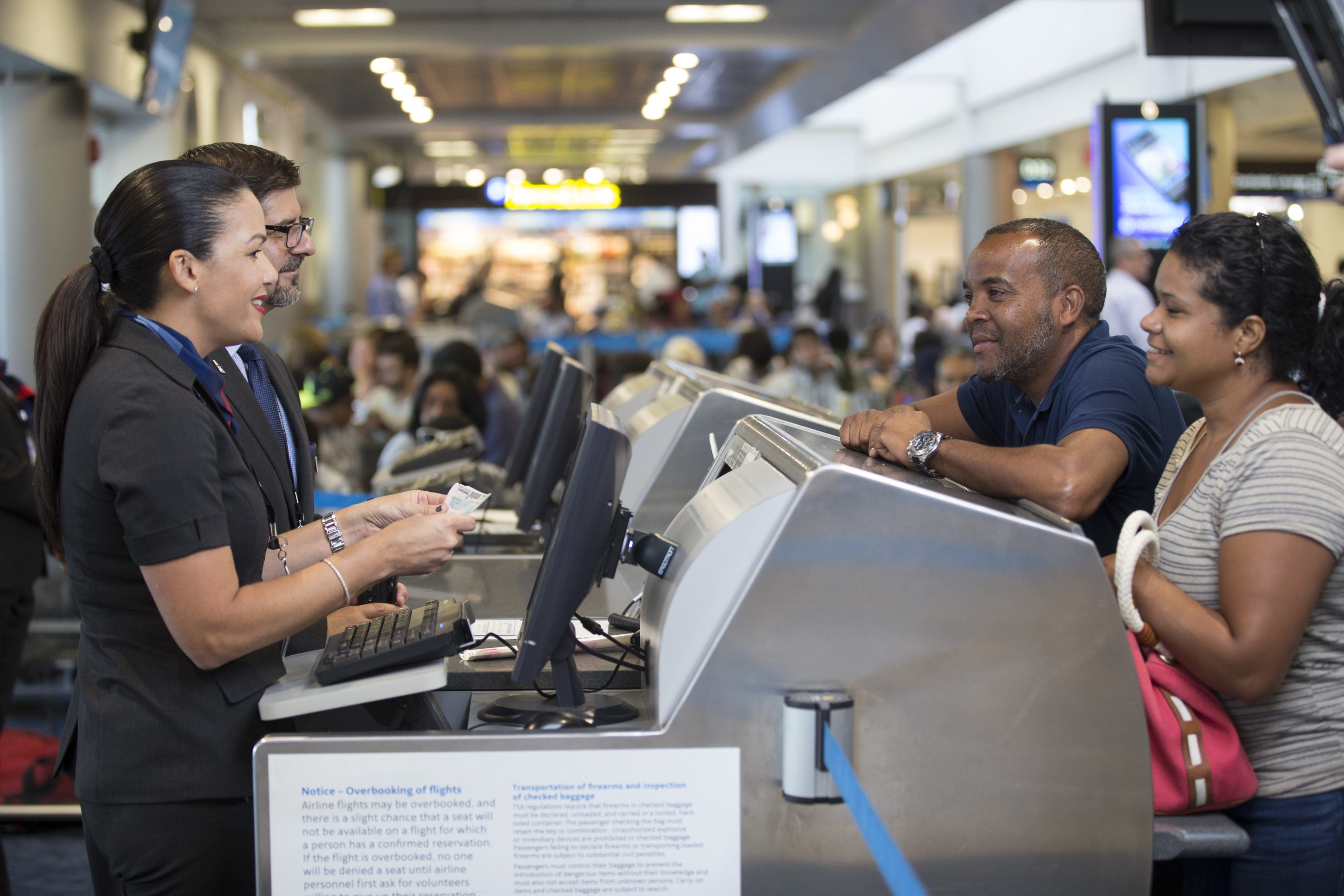 Complimentary Same-Day Flight Change ($225)
This is one of the biggest perks of being an Executive Platinum member and is only shared with the Platinum Pro tier (and invitation-only ConciergeKey level). Normally, same-day changes cost $75, but this is waived for Executive Platinums.
The basic premise of the same-day change is that you can confirm a change to a different flight on the same day as your original flight, either putting you in earlier or later to your final destination. For example, if you're flying from Boston (BOS) to Washington, D.C. (DCA) at 5 p.m., but your meeting gets out earlier than anticipated and you want to confirm onto the 3 p.m. flight — you can confirm on that flight using the same-day change system (rather than risk standby where you may not get on).
To same-day change to another flight, you must look for "E" inventory. This is available using software such as ExpertFlyer or by calling the Executive Platinum desk to see what same-day change options are available.
Hot Tip: Same-day changes are available on all flights in the domestic U.S., to Canada, Mexico, and select Caribbean destinations, as well as flights between New York-JFK and London, and vice versa.
To same-day change a flight, you can either do so online, in the app, or over the phone. There's a huge caveat to this: if your complimentary upgrade has already cleared, you must call in to do a same-day change (you cannot use the app). The agent will have to manually downgrade your ticket to economy class, make the change, and then put you back on the upgrade list for the new flight.
If your upgrade has not yet cleared, or you are on a 1-class plane (with no first class), then you should be able to change flights within the app without any problem.
To do a same-day change you need to choose flights that have the:
Same day of departure leave on the same day as your original flight
Same routing (i.e. if you are flying LAX-ORD-DCA, then you can only change to a flight that is LAX-ORD-DCA)
Same number of connecting points; you cannot change from a 1-stop flight to a non-stop flight
Same airports; you cannot change an LGA-DCA flight to depart from JFK, even though JFK is a co-terminal
Same-day change is very hit or miss, but it also can be a huge money saver. In theory, you could book the cheapest flight of the day and then move to what would have been a more expensive flight using the same-day change system, however, this doesn't always work.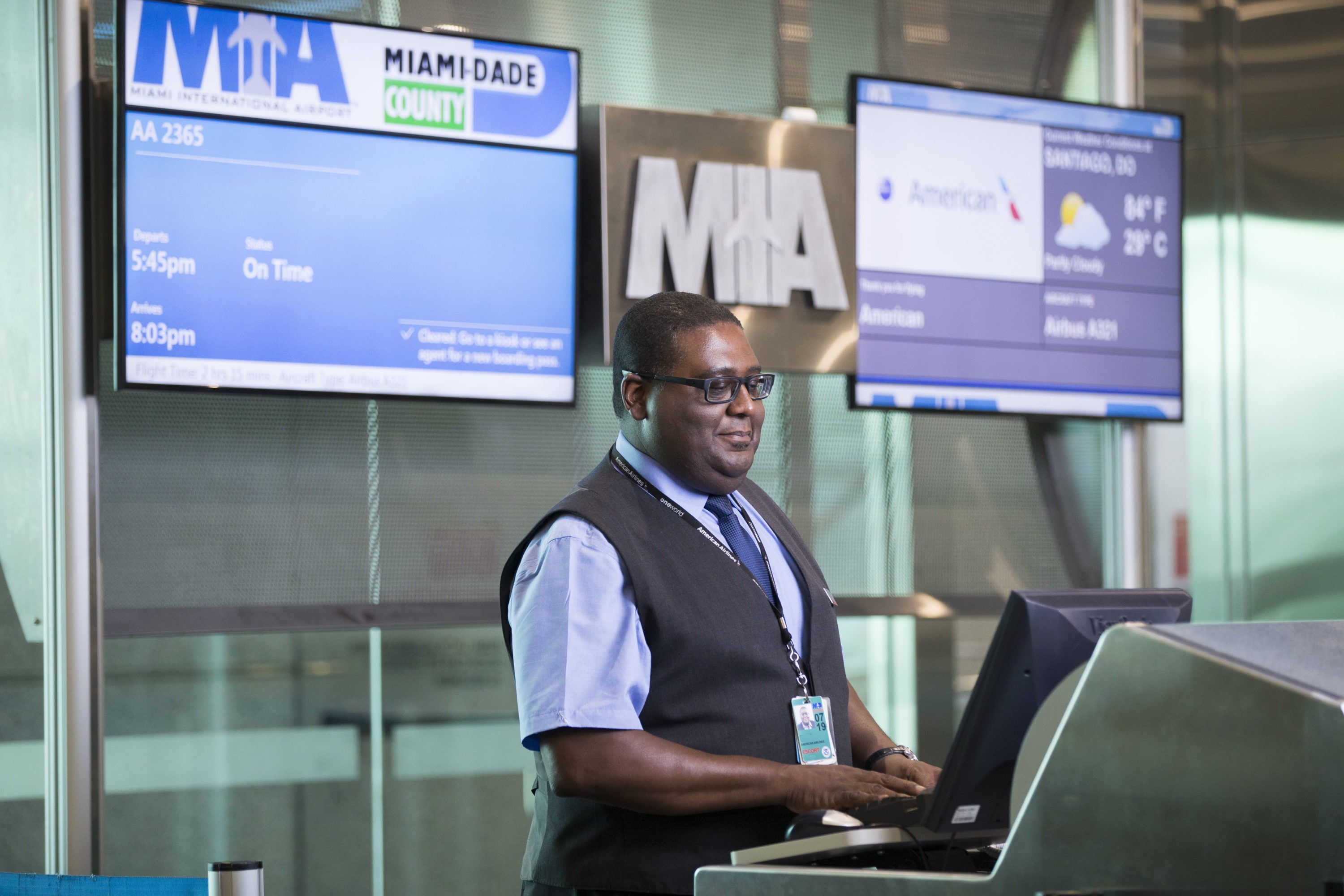 First, you can't always guarantee that the flight you want to move to has same-day change space available. There could be storms or other factors causing irregular operations that would impact the loads on other flights and restrict the number of people conducting such a change.
Second, you may not get upgraded on the new flight you move to — granted most people would be willing to give up such an upgrade in favor of getting home earlier or later, but it's certainly something to consider, especially on a longer set of flights. 
We'll assume you make 3 same-day changes a year, valued at $75 per change.
Hot Tip: Same-day change options on American are some of the most restrictive of legacy carriers in the U.S., so if you place a lot of value in same-day change possibilities, you may want to consider another carrier to get more value from.
Admirals Club Membership Discount ($100)
Having access to the Admirals Club is essential for any frequent flyer, especially someone that flies north of 100,000 miles a year.
Unlike Delta that provides free Sky Club access to Diamond Medallions, American simply provides a discount to Executive Platinums to enroll. It's worth noting that ConciergeKey members do get free access, but since the requirements for attaining ConciergeKey are not published it is very hard to try and strive for this fairly ambiguous level.
For an Executive Platinum member purchasing an individual membership, costs are:
$550 to enroll as a new member, a savings of $100 from the base level
$500 to renew membership, a savings of $100 from the base level
55,000 AAdvantage miles to enroll as a new member, a savings of 10,000 miles from the base membership
50,000 AAdvantage miles to renew as a member, a savings of 10,000 miles from the base membership
For an Executive Platinum member purchasing a household membership, costs are:
$1,150 to enroll as a new member, a savings of $100 from the base level
$1,100 to renew membership, a savings of $100 from the base level
85,000 AAdvantage miles to enroll as a new member, a savings of 10,000 miles from the base membership
75,000 AAdvantage miles to renew as a member, a savings of 10,000 miles from the base membership
The biggest benefit of an Admirals Club membership is access to knowledgeable agents who can help in the case of delays or cancellations. Should there be weather or a mechanical issue, they can quickly rebook you onto other flights without you having to stand in a very long customer service line.
It's so worth it to be an Admirals Club member as an Executive Platinum — there's no doubt about it. You can also obtain your membership through a Citi® / AAdvantage® Executive World Elite™ Mastercard® that comes with a $450 annual fee and complimentary access for all authorized users.
Admirals Club Access on Select Itineraries ($150)
New in 2021 is the ability for Executive Platinum members to access the Admirals Club on any itinerary departing to/from Mexico, Canada, the Caribbean, and Central America. You can access the Admirals Club either before or after your flight, and membership isn't required.
Exclusive Service Desk ($200)
Executive Platinum members have access to an exclusive call handling center that handles calls just for top-tier customers. These call centers are located in Winston-Salem, Raleigh, or Dallas and are staffed by agents specially equipped to handle Executive Platinums. Sometimes, these agents also service ConciergeKey customers and then handle overflow Executive Platinum calls, so you can tell you're getting some of the most senior or knowledgeable agents in the airline.
They won't be able to pull too many favors for you, however, so if you're calling to ask for a fee waiver, chances are it will get denied. As time has gone on, these agents have become more and more restrictive as to what they can successfully do.
This said, there are things agents are empowered to do, such as protect customers on alternate flights. If, for example, you're at risk of misconnecting on a flight, but it isn't fully confirmed yet, you can have the Executive Platinum desk back you up on another set of flights. This means you'll still have a confirmed seat to your final destination before other people swoop in and grab those seats.
When it comes to bad weather delays, for example, there's a lot that can go wrong — and many people will be vying for the same seats you are, but you can have some of those seats held specifically for you, which is a nice touch.
Hot Tip: Phone times are usually much shorter at the Executive Platinum desk than other elite desks — so if you call and you receive an automated warning of a wait, chances are it won't be too long and you can remain on hold to have an agent answer within just a few moments. Don't believe the system if it says there is a long wait.
This is valued at $200 since the Executive Platinum desk generally has a shorter wait time than the regular 1-800 phone number, and we'll place a $25 value on each call for a total of 8 uses per year, which is on the lower end.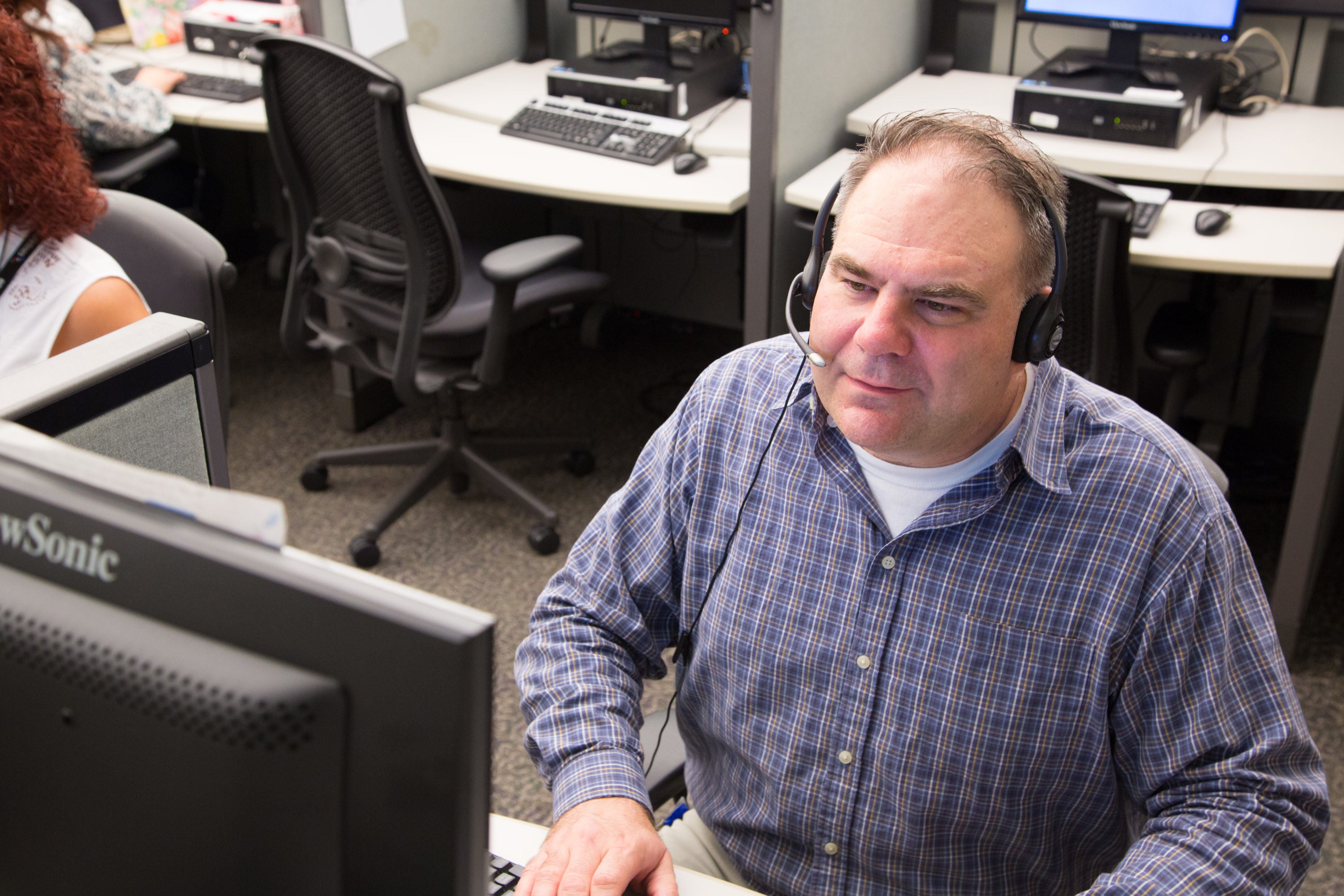 Expanded Award Seat Inventory on American Airlines ($50)
This benefit is very hit or miss, but in some cases, it does provide some extra value. 
Award inventory on American is processed in several separate buckets:
T is MileSAAver Main Cabin
U is MileSAAver first class domestic or international business
Z is MileSAAver first class international or transcontinental
J is AAnytime first class domestic or international business
F is AAnytime first class international or transcontinental
Y is AAnytime Main Cabin
In most cases, you'd want to search for MileSAAver awards, since these save you the most amount of miles and are the cheapest to obtain.
Normally, you could go to AA.com and search your awards, or use a third-party service such as ExpertFlyer, but with American's expanded award availability just for Executive Platinums, these additional awards will not be visible there. To see these extra seats at the MileSAAver level, you must call the reservations desk and they will inform you of what is available — you cannot see it online or through any other public channel.
The expanded availability is always at the MileSAAver level, and most of the time involves extra Main Cabin awards, though you may see a sprinkle of premium cabin awards thrown in.
Most of all, this expanded availability helps to complete larger awards. Let's say you're flying from Los Angeles to Sydney, but live in Washington, D.C. and need an award from Washington, D.C. to Los Angeles. There may not be anything available on AA.com, but over the phone, agents may be able to see additional space reserved for Executive Platinum members.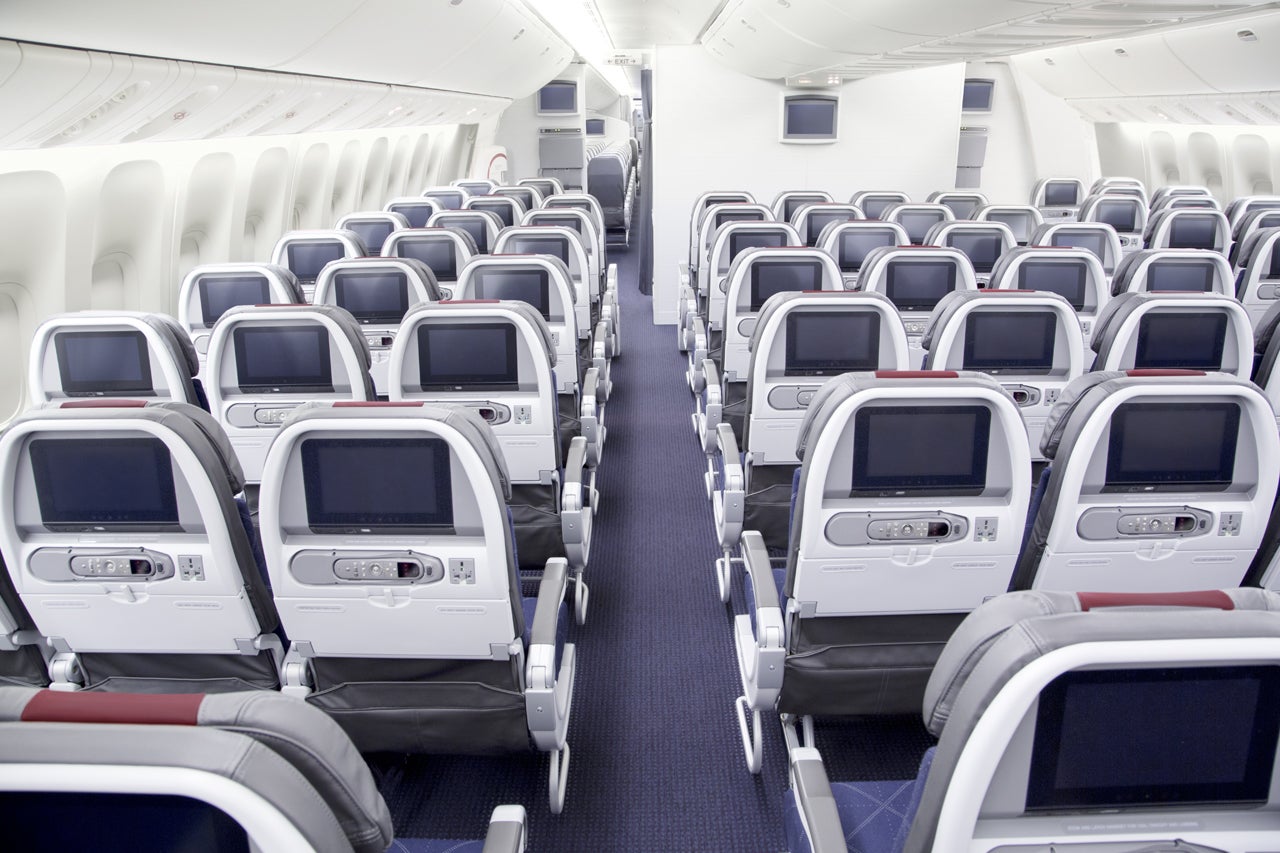 Oneworld Benefits ($1,000)
As part of the Oneworld alliance, Executive Platinum members receive Oneworld Emerald status, the highest tier in the Oneworld elite system.
Oneworld Priority Check-In and Standby — As part of these benefits, Executive Platinum members can always use the priority check-in lanes with any Oneworld member airline, up to and including the first class lanes. For example, even if you're flying in economy class from Sydney to Los Angeles, you can still use the dedicated Qantas First check-in area available. If you need to standby for an earlier or later flight, ticket rules permitting, you will receive priority standby benefits, ahead of non-Oneworld elites.
Oneworld Priority Boarding — As a Oneworld Emerald, you'll be among the first to board, traditionally with either first class or business class passengers.
Oneworld Priority Security — In select airports, you'll receive a shorter security queue.

 

Oneworld Partner Lounge Access — As a Oneworld Emerald, you'll receive both first class and business class lounge access. The differentiating factor here is that Oneworld Emerald's receive first class lounge access, where other tiers don't. These lounges are incredible and represent some of the finest in the world. For example, the Qantas First lounge in Los Angeles is considered one of the best domestic lounges in the U.S., and the Qantas First Lounge in Sydney is considered one of the best first class worldwide lounges. Keep in mind that you can use these lounges even on the lowest of economy class fares.
Oneworld Extra Bag Allowance — As a Oneworld Emerald, you'll receive a total of 3 bags checked on American and select Oneworld partner airlines.
Hot Tip: If there's 1 Oneworld lounge you should visit as an Emerald, it's definitely the Qantas First Lounge in either Sydney or Melbourne, Australia. Both lounges offer showers, spa facilities, and great food.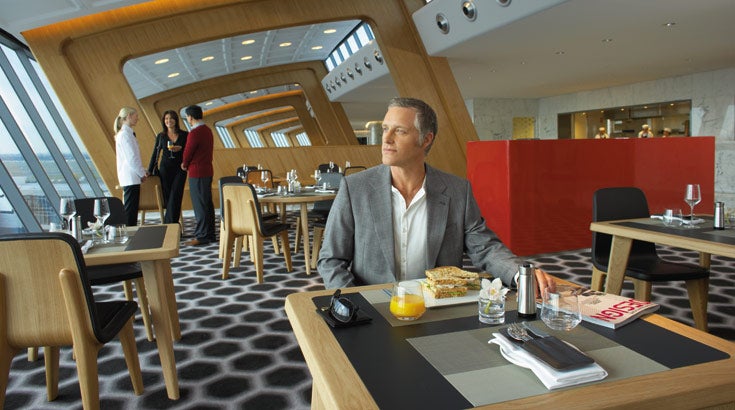 Final Thoughts
American's Executive Platinum status is considered one of the most valuable top-tier, public elite statuses of a domestic U.S. airline program. With its very valuable benefits, including unlimited complimentary upgrades and systemwide upgrades, the total value can amount to several thousands of dollars and is a status to certainly seek out if you travel enough.
If you add up all of the benefit valuations, Executive Platinum status is worth nearly $12,000 if you use the benefits on a normal basis.
If you don't use the perks as much as most people, you may receive a valuation closer to $10,000, and for those passengers that receive outsize value, with nearly every upgrade clearing, many same-day changes in a year, etc., the value could be upwards of $15,000.
It's clear that if you fly enough on American, it is very possible to get as much value as you spend towards the airline, for a potential break-even scenario. American's status levels can be very lucrative, and Executive Platinum is no exception — it should definitely be a status tier to pursue for those who enjoy upgrades and great Oneworld partners.