15 Things To Do When You Get the Amex Platinum Card [2021]
It's an exciting day. The Platinum Card® from American Express has arrived, and you're ready to make that first purchase.
You can go ahead and remove the card from its packaging, but then we're going to ask you to take a deep breath, sit down, and read on.
We're here to share some important tips on what you should do when you first receive your card.
We want to make sure you don't miss out on any of your Platinum Card benefits so we'll walk you through registering your card, enrolling in loyalty programs, and learning more about the benefits that come with your new card.
Let's get started because you've got a lot of perks waiting for you.
1. Activate Your Platinum Card
Step one, of course, will be to activate your card online or by calling the number posted on the sticker attached to the front of your card.
Sign the back of the card, and you're ready to start using it.
2. Find Your 3-Month Spending Requirement
In order to receive your welcome bonus, which is worth hundreds of travel dollars, you must complete a minimum spending requirement in the first 3 months after card approval.
Make a note of the exact date you were approved for the card and of the deadline for completing your purchases. Remember, the annual fee doesn't count toward this requirement.
You'll also want to allow enough time for a purchase to post on your statement. If the purchase is still pending on the final day, it won't count toward your spending total.
You can get an accurate tally of your spending by accessing your account and going to "Statements and Activity," then input the dates of your 3-month period.
Don't forget to exclude the annual fee and any merchandise returns from your total.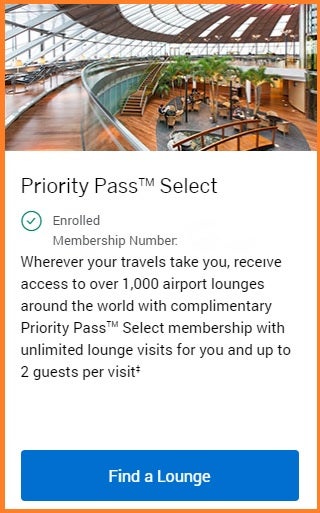 3. Enroll in Priority Pass Select
Your Amex Platinum Card comes with worldwide access to over 1,300 airport lounges in the American Express Global Lounge Collection.
You just need to present your Platinum Card for access (except for Priority Pass lounges).
To enroll in Priority Pass Select, access your Platinum Card online account. You'll find the enrollment form under the "Benefits" tab.
You'll need to wait for your Priority Pass membership card to be sent to you, which will take 10-14 business days, so make sure to plan ahead.
There are over 1,000 Priority Pass properties worldwide, and you can bring up to 2 guests for no charge.
Note: Priority Pass memberships from US-issued American Express cards no longer include restaurants ('non-lounge airport experiences').
4. Add an Authorized User
Authorized users on your Platinum Card receive many of the same benefits you enjoy.
You can add up to 3 additional users for just $175 per year.
Those users receive the same worldwide lounge access, hotel elite status, and more.
Hot Tip: Worldwide lounge access is one of the most valuable Platinum Card benefits. By adding authorized users, an entire family can have complimentary lounge access. The primary cardholder, and each authorized user, can bring in 2 additional guests. 
5. Select Your Airline
With the Amex Platinum Card, you can receive up to $200 in statement credits each calendar year for incidental fees paid to an airline.
The caveats: you must pick your airline in advance, and you must charge the spending to your Platinum Card.
To select your airline, log in to your card account and look under "Benefits" for the "$200 Airline Fee Credit" box. You'll then be able to select a qualifying airline from the drop-down menu.
You can change your selected airline in January of each year.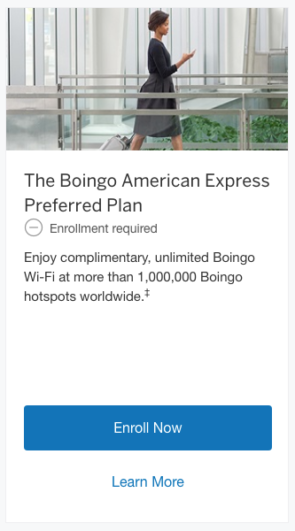 6. Add Your Card to Your Uber Account
With your Platinum Card, you receive access to the Uber VIP program which qualifies you for special discounts and perks.
The card also comes with up to $200 in Uber credits. Each month you'll receive up to $15 in credits deposited into your Uber Cash account. In December, your credit is up to $35.
You can use your credits towards Uber and Uber Eats purchases.
Log in to your online Platinum Card account and under the "Benefits" tab, select the "$200 Uber Credit" banner.
Bottom Line: Don't forget to activate your Uber credits and free worldwide unlimited Boingo access. Together they deliver nearly $680 in value each year. 
7. Register for Car Rental Program Elite Status
Your Platinum Card comes with several elite status benefits when renting through National, Hertz, or Avis car rental agencies. Benefits can include discounts, car upgrades, priority pick up and return, and accelerated earnings.
With National Rental Car, you're provided with actual elevated National Emerald Club Executive status. To take advantage of this perk, you must register via your online Platinum Card account under "Benefits."
Hot Tip: For more information on this specific benefit, check out our guide: The Amex Platinum: Maximizing Car Rental Insurance & Benefits.
8. Register for Hilton Honors Gold Status
You won't receive your Hilton Honors Gold Elite hotel program status automatically. However, it's simple to enroll under the "Benefits" tab in your online account.
You'll soon be enjoying free breakfast, upgraded rooms, free Wi-Fi, elevated earnings, and more elite perks.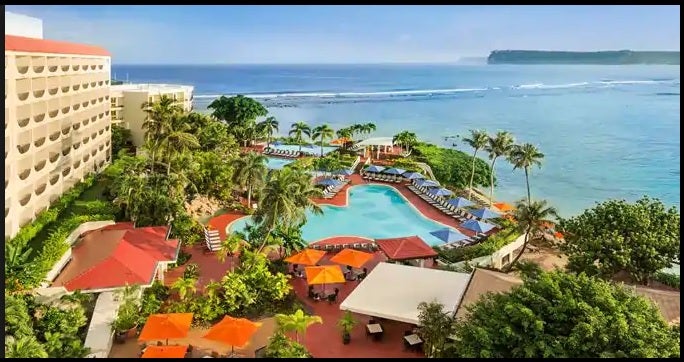 9. Register for Marriott Bonvoy Gold Elite Status
Marriott Gold Elite members receive upgraded rooms, elevated points earning, late checkout, free Wi-Fi, and more.
Bottom Line: Don't miss out on all the perks that come with Hilton Honors Gold and Marriott Bonvoy Gold Elite Status. You can enroll easily by signing in to your Platinum Card online account, click on the "Benefits" tab and select the Hilton Honors Gold Elite Status and the Marriott Bonvoy Gold Elite Status banners. For more information, check out our complete guide to Platinum Card hotel and car rental status benefits.
10. Sign up for Global Entry or Pay for Your Renewal
You'll receive a $100 statement credit when you pay for Global Entry with your Platinum Card. TSA PreCheck is included when you sign up for Global Entry.
If you wish to just sign up for TSA PreCheck instead of Global Entry, your statement credit will be $85.
Statement credits are available once every 4 years. Sign up for Global Entry here.


Hot Tip: Have questions about this perk? Don't miss our piece on the Top 21 FAQ for Global Entry and check out all of the best credit cards for complimentary Global Entry or TSA PreCheck.
11. Check Out Your Amex Offers
Once you log in to your online account, you'll scroll down the page until you see "Amex Offers and Benefits." You can realize a ton of savings when using Amex Offers.
Just add the offer you want to your card by clicking on the "add to card" button and then use your card for the purchase.
You'll receive a statement credit or additional Membership Rewards Points after the purchases post to your account.
Bottom Line: Amex Offers can offer extreme value. Making a habit of checking these offers on a regular basis can save you hundreds of dollars each year. 
12. Sign up for Your Saks Fifth Avenue Shopping Credits
To sign up for Saks Fifth Avenue shopping credits, simply enroll here and start shopping.
Use your Platinum Card for your purchase and receive a $50 statement credit for shopping July through December and another $50 credit January through June.
That's a $100 shopping benefit you won't want to ignore. Purchases qualify whether made in-store or online.
13. Sign up With ShopRunner
Speaking of shopping, you won't want to miss out on 2-day free shipping and free returns with the premier shopping site, ShopRunner.
You can sign up here.

14. Enroll in The Travel Collection
Platinum Card holders receive travel discounts, property amenities, cruise cabin credits, and more when booking through The Travel Collection.
Annual membership normally costs $295 but is complimentary with your Platinum Card.
As with many other Platinum Card benefits, you can enroll after logging in to your online account and accessing the benefits section.

15. Subscribe to Uber Eats
Cardholders get a 12-month complimentary Eats Pass subscription when you enroll by December 31, 2021. Note that Uber Eats Pass will auto-bill starting 12 months from initial enrollment of this offer, at then-current monthly rate.
Final Thoughts
The Amex Platinum comes loaded with benefits; perhaps more than any other travel rewards card.
Many of the benefits are not applied automatically, however, so you'll need to register your card or enroll through a provided link.
Fortunately, logging in to your online Platinum Card account and accessing the home page or Benefits section will provide the access you need to accomplish this.
Now you're ready to start enjoying all the benefits that come with your Amex Platinum Card.