Earn Emirates Skywards Miles for VAT Refunds With New Utu Card
There's a new way to earn Emirates Skywards Miles without having to fly with the airline, or transferring your Capital One miles, Chase Ultimate Rewards points, or Amex Membership Rewards points.
As a traveler, you're entitled to VAT (value-added tax) refunds when making purchases on goods abroad because as a non-citizen, you're not required to pay tax in whichever foreign country you may be in.
Enter utu and its new virtual utu Tax Free Card that provides a simpler way to process your tax refunds on purchases you make abroad, or, better still, convert them into Emirates Skywards Miles.
Here's what you need to know.
What Utu Can Do for You
Utu takes the hassle out of getting the VAT back on your overseas purchases. In just a few easy steps, you could be on your way to your next Emirates redemption!
First of all, you'll need to register (click the Sign Up Now button). Then, while you're at the airport filling out your tax refund forms, input your utu Tax Free Card number (you'll get one as soon as you register for the program) in the credit card refund field.
As long as you complete your forms correctly, your refund will be processed. Utu will notify you when it's been completed and when you'll receive your bonus refund.
Tax refunds on goods purchased in about 50 countries are accepted. The list includes destinations such as Argentina, Bahamas, Croatia, France, Greece, Iceland, Ireland, Morocco, Portugal, Singapore, Thailand, and the UAE. Notable exceptions are the U.K. and U.S.
Hot Tip: The FAQ section of utu's website suggests that the company has plans to partner with additional airlines — for now, though, it's just Emirates.
Signing up Is Easy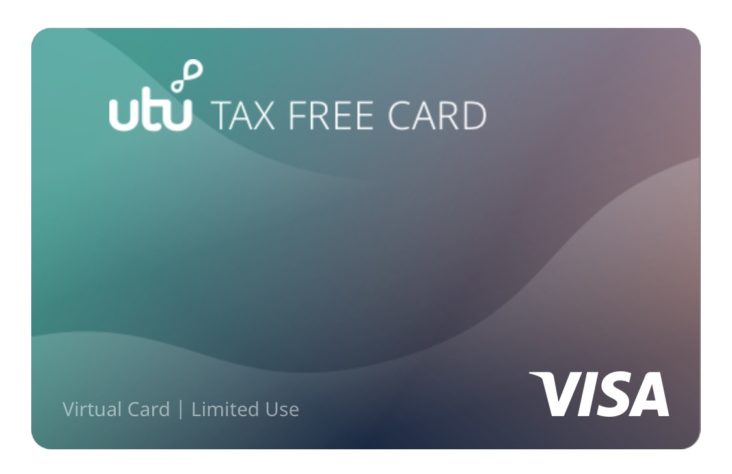 The first step to getting your tax refunds in the form of Emirates Skywards Miles is to download the utu Tax Free app (iOS, Android) to your phone.
Once downloaded, you'll be prompted to register for an account. You'll be asked to enter your country of residence, your name, email address, and a password.
The next step is activating your utu Tax Free Card. There's no physical card, however, you will receive a card number that you'll use for your future rebates.
You'll need to take a picture of your physical passport document, take a selfie, and then choose your refund method. This is when you decide whether you'd rather earn Emirates Skywards Miles or receive the rebate back on to a Visa or Mastercard of your choice.
When opting for the Skywards Miles, you'll need to link your utu account and Emirates Skywards account. It only takes a few seconds and can be done directly within the app.
The final step is activating the card. This requires a small fee of €1.99 ($2.30) that will be reimbursed with the first tax rebate transaction that you make.
Unfortunately, utu doesn't allow American Express credit cards to be used for this fee, or to receive rebate funds.
How Many Skywards Could I Earn?
When you convert your tax rebate into Skywards miles, you'll receive a 25% bonus from utu.
For every $100 of rebates you receive, you'll earn 1,000 utu miles that would then convert into 4,167 Skywards Miles. You can expect to receive your Skywards Miles around 10 days after the rebate is processed.
On the face of it, exchanging $100 worth of rebates for $100 cash might seem more tempting than exchanging for 4,167 Skywards Miles (worth about $46 per our valuation). However, you also have to consider how much those Skywards Miles could save you on the cost of a flight — possibly as much as few thousand dollars.
Hot Tip: As a promotional offer to celebrate the launch of the partnership, users can earn 5,001 Skywards Miles (worth about $55) for every $100 spent on tax-free shopping through March 31, 2022. 
Is Converting My Tax Refund to Emirates Miles Worth It?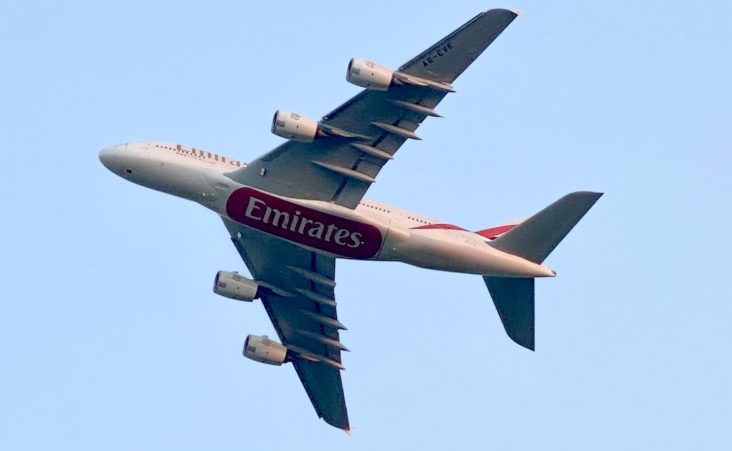 Getting your tax back from your foreign purchases through utu is without a doubt worth it. Just think of all the travel you have done over the years and not claimed your tax back on goods. It could run into hundreds or thousands of dollars.
Whether you choose the cash or the Skywards Miles depends on your situation. If you don't plan on ever flying Emirates then you should probably go for the cash. However, if you're dying to check out what Emirates has to offer, then it would be beneficial to get your tax returns converted into Skywards Miles.
Final Thoughts
There's a new way to earn Emirates Skywards Miles without stepping foot on an Emirates jet. Thanks to utu's ease of use and 25% bonus on converting tax rebates to Skywards Miles, there's an even better reason for you to keep track of your receipts while shopping abroad to make the most of the foreign goods tax exemption.
---
The information regarding utu was independently collected by Upgraded Points and not provided nor reviewed by the issuer.