Discover It® Miles Card — Full Review [2021]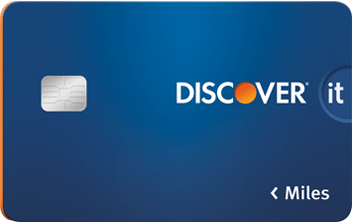 "Your Mega Bonus Card!"
If you're a Discover fan, then you'll like this card: 1.5x miles on all purchases with no sign-ups and doubled miles the first year.
It's a busy week. You're taking your kids to soccer practice, after which you need to go grocery shopping and pick up a few bottles of red. A few more stops follow.
When you get home, you have some time to start planning your family vacation to Yellowstone National Park, which you've been excited to work on for the last few months.
Luckily, you've used your Discover It® Miles Card faithfully on all your purchases so far, and you plan to continue doing so over the next six months so you can get your sign-up bonus!
Discover Miles Card — Snapshot
Welcome Bonus & Info

(Partner Content)

Double all the miles earned your first 12 months (NO limit)
0% intro APR for the first 14 months
1.5 pts/$1 (no restrictions)
No blackout dates (miles redeemed as account credit)
$30 of in-flight WiFi credits each year
Freeze It account security feature
Discover card benefits include price and purchase protection insurance

Card Categories:

Rewards Center

Redeem miles through your Discover account center.

Customer Service Number

1-800-347-2683 (Available 24/7)

Login Link

Related Articles
The Ideal Cardholder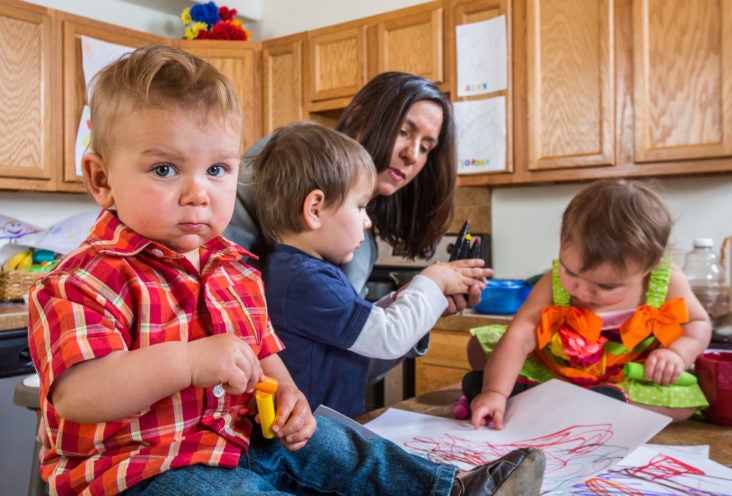 Sign-Up Bonus and Earning Miles
Why would that busy parent be concerned with using the card all year? Because after your first year ends, you get your coveted sign-up bonus offer credited to your account: all miles earned are doubled, with no limit!
The typical user may differ from the above picture, but anyone too busy to track a dozen or so credit cards who still enjoys traveling with their family will enjoy the card.
This card's normal rate is 1.5x on all purchases, making it an easy all-around card. But the first year double miles bonus really sweetens the deal!
Essentially, you're getting 3x points for each dollar spent as long as you keep your Discover Miles card for the whole year.
That shouldn't be too tough to do, since there's no annual fee ($0) or any other restrictions.
Additionally, you typically get an intro APR on the card. Useful if you want to free up some cash for something else!
Bottom Line: The Discover Miles card comes with an intro APR and earns the equivalent of 3x points for the full first year due to its double miles sign-up bonus! The card has no annual fee.
Card Drawbacks: Weak Second+ Year and No Partners
But, drawbacks do exist. After your first year, you'll simply continue to earn 1.5x points for everything you spend from that point on; lots of other cards can beat this earning rate.
Also, while Discover positions the card as a miles earner, it actually acts more like a cash-back card.
In fact, one option for redeeming your "miles" is to just get straight cash deposited into your bank account. We don't suggest you do this for tax purposes, however.
Additionally, the "miles" are actually just credits to your statement for anything travel related. Miles cannot be transferred to any frequent flier programs and cannot be used in any other way.
Bottom Line: After the first year, you will earn 1.5x miles for all of your purchases on the Discover Miles card. However, these act much more like cash-back since the miles cannot be transferred to airline partners.
Some Additional Benefits of the Discover Miles Card

On the plus side, you do get a little love from the $30 WiFi credit per year. That should cover a trip or two's worth of internet access while flying at 30,000ft.
With no annual fee, there's really no harm in having the card around. They'll waive your first late fee payment if you don't pay off your balance for some reason, and you won't incur a penalty APR for doing so.
Another fringe benefit of having Discover credit cards is that you get free access to your FICO score, which is tracked in a monthly graph for you (see the picture).
This is a very useful tool when developing your points strategy, so you can see how your credit score is being affected by your activities.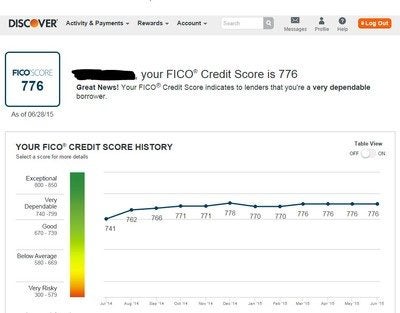 Bottom Line: The Discover Miles card comes with a $30 WiFi credit each year and also has free credit score tracking.
Useful for the Family Shopper
Are there other advantages of having a Discover card? Discover has often been the rogue provider that is not accepted at all merchants, though that has been changing.
However, one unique partnership, Sam's Club, is no longer exclusive and now accepts all card providers. In January of 2016, Sam's started accepting Visa.
But warehouse clubs are the outcasts of the points world and do not have many partnerships, so you'll usually only earn 1x points there. However, the Chase Freedom® has been running a 5% bonus for the last two quarters!
Use your Discover Miles card to your heart's content at your local Sam's or Costco to quickly rack up points and fill the gap in your points strategy when you can't use any other card.
One alternate card for wholesale stores is the Costco Anywhere Visa Card by Citi, which earns 2% cash-back at Costco, but also 4% in gas at Costco (up to $7,000, then earn 1%) and 3% in dining and eligible travel.
Bottom Line: The Discover Miles card is great for those places where you won't earn bonus miles otherwise, such as at Sam's Club or Costco (or even Costco Travel!).
International Travelers: Discover How Difficult It Is
Although no foreign transaction fees are imposed, using your card overseas can be tough since many international merchants do not accept Discover.
Perhaps that will change with the addition of chip technology, but you'd be better off using your Chase Sapphire Preferred® Card or another overseas travel card.
Also, after your first year, the card only earns 1.5x points to the dollar, which is the same as the Capital One Quicksilver Cash Rewards Credit Card but lower than the Citi Double Cash Card.
As we said, the card essentially boils down to a cash-back card that can only be redeemed for travel, so other cards may be more profitable once you've collected the first-year bonus.
Bottom Line: The Discover Miles card is essentially a cash-back card like the Capital One Quicksilver Cash Rewards Credit Card or the Citi Double Cash Card. Note that Discover is difficult to use overseas due to limited international presence.
How To Redeem Awards With the Card
When redeeming miles for your rewards, there's no minimum limit. Redeeming 1 mile for 1 cent can be done any time with no restrictions. Discover typically likes to keep things easy, and this is no exception.
Also, there's no minimum spend you must make to activate your rewards. Pretty generous offer!
Your miles won't expire unless your account is turned off, and they may potentially get disabled if you're not active on your card for 18 months or more.
Finally, if you're worried about airline mileage devaluation, this card can help hedge your bets since you don't actually deal with any of the airline loyalty programs.
Hidden Benefit: the Double Dip
Here's a somewhat "hidden" benefit of using the Discover Miles card: when you're using the card to make travel purchases with the "miles," you're actually still accruing points in those loyalty programs, which is then reimbursed by Discover.
In a typical redemption, you won't earn miles for your travels because you can't redeem and earn points at the same time. Another double bonus!
If nothing else, the card is great during its first year and for a newbie to the points strategy world.
Bottom Line: The "double dip" increases the value of the miles earned on the Discover Miles card slightly, since you can both pay for a travel purchase with the card to earn miles and pay off the balance with those "miles" as cash-back.
Great Card If
You have a high yearly spend and can put it all on this card
You cringe at the thought of managing dozens of rewards programs
You don't fancy the upgrades and status benefits you could get with loyalty points
You shop at places where you can't use your other points cards (like Sam's Club) and you need a gap-filler card
Don't Get If
You want to maximize synergy with specific loyalty programs like AAdvantage or Marriott Bonvoy programs (there is no transfer option)
You want to earn the maximum possible points (many other cards will offer more value/dollar than this card over time)
You travel overseas a lot (Discover is not as widely accepted as other card providers)
You'd like to get as many upgrades and status benefits as possible to travel in style
Discover Miles Card — Fees
Annual Fee

Foreign Transaction Fees

None

Interest Rates

?

0% intro APR for 14 months
11.49%-23.49% Variable APR after that

Late fees

?

$0 for your first late payment
Up to $37 after (no penalty APRs are applied)

Balance Transfers

10.99% intro APR for 14 months
11.49%-23.49% Variable APR after that
3% fee of the amount of each transfer

Cash Advance APR

$10 or 5% of the amount (whichever is greater)
25.49% APR
Best Way To Maximize Discover Miles
There aren't too many "tricks" with the Discover Miles card; it's a simple spend and earn card.
To maximize, use your card for everything in year 1 so that when your anniversary comes around you get double the miles!
A Few Points Earning Ideas
Idea #1: Because this double miles deal essentially makes your first year earnings 3x, you can put bills on your card that you might not otherwise, such as your rent.
Most rental properties charge a 2-3% fee to use your credit card, but since you are earning the equivalent of 3% it will balance out while allowing you to earn all the additional points for your apartment bill.
For instance, at $1,200 rent and 3% fee, you would pay $36 per month in fees, but gain 1,854 points immediately (doubling that is equal to 3,708).
Over the first year, this comes out to 44,496 extra points, which is equal to $444.96. The total in fees is only $432, so you'd profit by over $12, which isn't much but it's something.
If your apartment charges a smaller fee or no fee at all, you'll be making much more!
Idea #2: One potential trick you could use would be to pre-purchase a ton of gift cards within the first 12 months that you'll save to use afterward.
Of course, you should only do this if you have the spare cash (although the no interest for 12 months will certainly help), but you can essentially "pre-pay" for things to get 3x points.
In general, just put anything you can on the card to earn all the points you can muster!
Hot Tip: You do not get miles for any cash you might get back at checkout, so don't waste your time pulling lots of cash!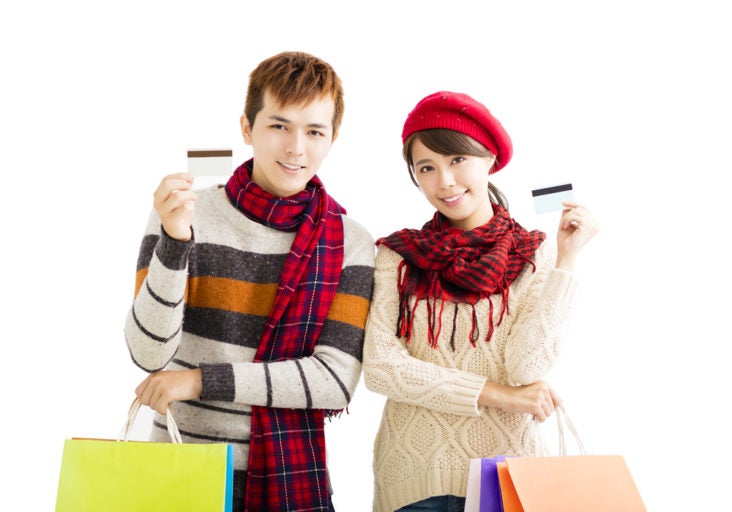 Best Way To Redeem Discover Miles
In true Discover fashion, redeeming miles from the Discover Miles card is simple.
Go into your account and select the redeem option. You will see the number of miles you have available to spend on travel, gas, or restaurant purchases.
The purchases must have been made within the last 180 days, which is a fair amount of time to plan. And there is a note that if you use NFC to pay, the purchase might not be eligible (we're not sure why).
So, figure out what you're going to be doing, rack up points, and apply them toward those purchases on your card within 180 days.
A Non-Recommended Second Redemption Option
You can redeem your points as a bank credit as well if you'd rather have the cash for something else. There will be an option to do this, and you just need to fill in your bank account details.
Again, however, there is a possibility you will have to consider this as income and it could affect your taxes, so we find it easier to simply use the credit towards offsetting travel, gas, or restaurant purchases.
You cannot transfer miles to other programs with this card.
However, Discover is a partner of Diner's Club International, JCB, and China Union Pay, which are networks built to help you use your Discover cards overseas.
The Gritty Details: Everything Else You Need To Know
Your double miles get credited to your account after your one year anniversary, and it may take a few weeks to get the deposit.
While we discuss the value of the card being 3x, you won't actually see your extra points until then.
Everything else about this card is straightforward, and there are no real tricks or tips to discuss.
Below are the rest of the benefits you get as a card holder. You don't get some of the insurances you might see with other cards, but that's OK as long as you spend smart and plan well.
Other Unique Features
With these benefits, Discover makes no guarantee that they will be available continuously and they may pull them at any time. That being said, we don't see that happen often.
Free FICO credit score – In your account, there will be a section dedicated to your FICO score. This is only one of the 3 credit bureaus and the others may differ, but knowing your credit score for free is a pretty solid benefit.
Use it to track when you should get new card and determine what cards you might be able to get. You will only be able to see the last 12 months.
$30 in-flight WiFi credit – Each year, you will be able to get credit to your account when using WiFi services on airplanes. This is automatically applied, which is nice.
Freeze It – This is a new tool offered via an app to turn your account on and off.
If your card is lost or stolen, you can immediately go into the app and turn your account off to prevent any charges being made until you find it or decide you need a new card.
If you find it, simply switch your account back on for instantaneous reinstatement.
No first late fee, no penalty APR – If you forget to make that first payment (maybe you forgot to set up your autopay…we've all done it), you won't get charged a fee for the first time.
You will get charged interest if it's outside of your interest-free period.
In fact, there isn't language specifically stating that your interest-free period will be waived if you forget to make the payment, although we'd still caution against it.
Free overnight card replacement – If you do need a new card, Discover will priority ship you a new one anywhere in the U.S., excluding PO box addresses.
Price protection – All Discover cards are able to get a price reimbursement for any item up to $500 purchased on the card.
Purchase protection – All Discover cards have purchase protection, which gives you up to $500 if the item is damaged or stolen.
Frequently asked questions
Is the Discover Miles card worth it?
It is a great beginner card for those who want an easy card that earns points across all categories. It's also a card with no annual fee, so there is no downside of owning it even if you don't use it.
With this card, you'll earn 1.5x points per dollar, and after the first 12 months all the points you've earned will be doubled.
This means that essentially, your first year you are earning 3x points per dollar! That's higher than most cards when you can spend them on anything.
In addition, the rewards you redeem ("miles" which accrue into an account for use like cash-back toward travel, gas, or restaurant purchases) have no blackout dates. Also, you get $30 of in-flight WiFi credits each year.
It's a fairly basic card with no partnered rewards portal, but if you need something easy, it's a very good beginning card.
What is the Discover Miles card annual fee?
Is the Discover Miles card a 0% APR card?
Yes. The card has a 14 month 0% APR. After that, the APR goes to the normal rates shown in the card summary table above.
Does the Discover Miles card have any travel partners?
No. The card accrues "miles," which work like cash-back, onto the card account. Once you want to redeem, you simply redeem for travel, gas, or restaurant-related expenses on your card.
What are the benefits on the Discover Miles card?
You will earn 1.5x points for every dollar spent in all categories. All miles accrued over the first year are doubled. Accrued miles can be used for any travel purchase you make with no minimum redemption.
You'll also get $30 in in-flight WiFi credits each year. Simply pay for the service with your card and it will be credited back.
Next, you get access to the "Freeze It" account feature that allows you to turn your card off immediately via smartphone if you lose it, and then turn it back on if you find it.
Finally, the card offers a free monthly FICO credit score tracker.
What is the Discover Miles card login?
What's the difference between the Discover Miles card vs Chase Sapphire Preferred® Card?
While they both accrue rewards points in one form or another, there is one big difference between the two cards.
Discover Miles card rewards can only be used for statement credit on travel purchases directly on the card, whereas the Chase Sapphire Preferred® Card accrues points in Chase Ultimate Rewards to be used in a number of ways.
The Discover card has no other partners, but Ultimate Rewards gets you access to a number of shopping portals, the 20% Chase travel portal discount, and the ability to transfer your points into loyalty accounts of travel partners.
How does the Discover Miles card work?
Once you start making purchases, you will begin to accumulate "miles" in your account at 1.5x per dollar.
After making a travel, gas, or restaurant purchase, you can go into your account and click on the button to redeem your miles. Then you apply those toward those purchases in order to offset the cost.
In essence, the miles are like cash-back that can be applied as statement credit. There is no minimum limit to the redemptions, so any time you want to offset your balance, just go into your account and redeem your miles.
What is the Discover Miles card foreign transaction fee?
0%, there is no foreign transaction fee for this card.
What is the Discover Miles card conversion? How much is a mile worth in dollars?
Travel prices are about to surge from pent-up demand.
Use this points strategy to lock in pennies-on-the-dollar pricing in 2021, all without being a frequent flyer...
How do I only pay $30 to go to Hawaii, $200 for business class to Asia or just $150 to Europe?
Discover the real-life strategies that anyone can use to enjoy limitless travel (even on a limited budget!)
Just sign up below and I'll send you the Limitless Travel Playbook instantly:
We respect your privacy. Please view our privacy policy here.