The Ultimate Guide to Season Ski Passes Around the World
As seasons change, those in the northern hemisphere have thoughts turning to the fluffy white gold that will soon fall from the skies and turn our beloved alpine areas into winter wonderlands.
But for those of us in the southern hemisphere, we still have countless more crisp bluebird days and spectacular spring skiing as our season extends into mid-October thanks to significant snowfalls.
Introduction
The southern hemisphere ski season is somewhat perplexing and pretty much unheard of to many international travelers. As an Aussie snowboarder, when I travel overseas and tell people that I live in Sydney and can be on powder in 4.5 hours from my front door they are most often completely discombobulated. Their minds are blown even more when I then tell them that Australia is also home to the largest ski resort in the southern hemisphere — Perisher.

It was no surprise, then, in 2015 when Vail Resorts announced that Perisher was its first international mountain acquisition. For the very modest sum of AU$176.6 million (~$136 million), Vail Resorts became the only mountain resort company at the time to operate ski resorts on 2 continents.
Instantly, season pass holders at Perisher could access Vail's already extensive network of resorts in the United States and vice versa.
Bottom Line: This acquisition changed the game. Essentially 1 ticket could buy you a year's worth of skiing in both hemispheres — and so the 365-day ski season was born.
With a pre-existing love of both local snow and overseas pow, Australian skiers and snowboarders embraced this new ability to escape our long, sweltering summer and could shred the gnar at Northstar, hit the terrain park at Park City or enjoy après in Afton Alps. Ask any local and they'll tell you why Whistler is also affectionately known as "Whistralia."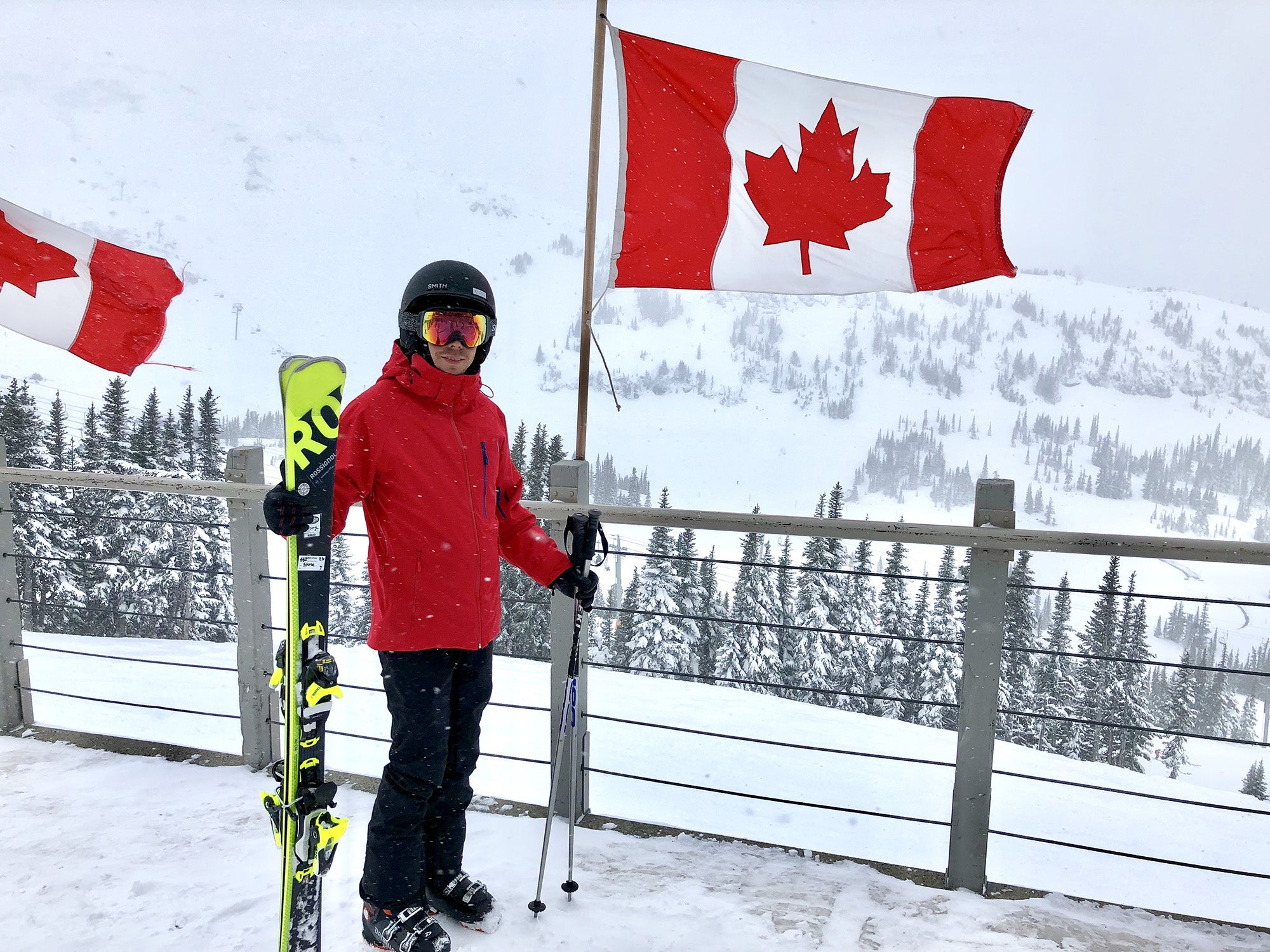 But Vail Resorts didn't stop at Perisher. Like a crazed, cashed-up contestant on Supermarket Sweep, the organization continued to acquire ski resorts, both internationally and at home. In July 2019, Vail went shopping again and added another 17 resorts to its portfolio with the acquisition of Peak Resorts. This was in addition to the purchase of another 2 Australian ski fields in February — Falls Creek and Hotham.
The collection of mountains now owned and operated by Vail Resorts is extensive, but not everyone wants to ski at Breckenridge or Keystone. Some people prefer the feel of Japanese powder under their skis, or the sweet sensation of Swiss snow as they ski under the watchful gaze of the majestic Matterhorn. After all, the Swiss did invent mountains! It's totally true, look it up!
Fortunately, snow lovers are spoiled for choice when it comes to choosing a pass that will let them access their favorite ski resorts and multiple mountains on almost every continent. But not all ski passes are created equally, and savvy skiers need to ensure they are aware of pass limitations, such as blackout dates, maximum day usage and even the timing of when they purchase them (more on this later).
Before we clip-in and start traversing the terrain that is the big 3 multi-resort ski passes, it's worth pausing and considering if you actually need one. If you and your family are only planning a single trip, perhaps a weekend away at your local resort, then a pass isn't necessarily for you.
Bottom Line: When you consider that a single-day lift ticket at Vail can cost more than $200 per person, a trip of longer than 4 days makes it much more viable to buy a season pass. 
There are a plethora of other benefits that come with each pass that we'll dissect below to help you make the most informed decision about your next alpine escape.
The Epic Pass
They don't call it Epic for nothing. The Epic Pass bills itself as the most all-inclusive season pass on the market, but is it necessarily the best? Let's find out…
The Epic Pass from Vail Resorts is available in 3 options, depending on where you want to ski/ride and how often.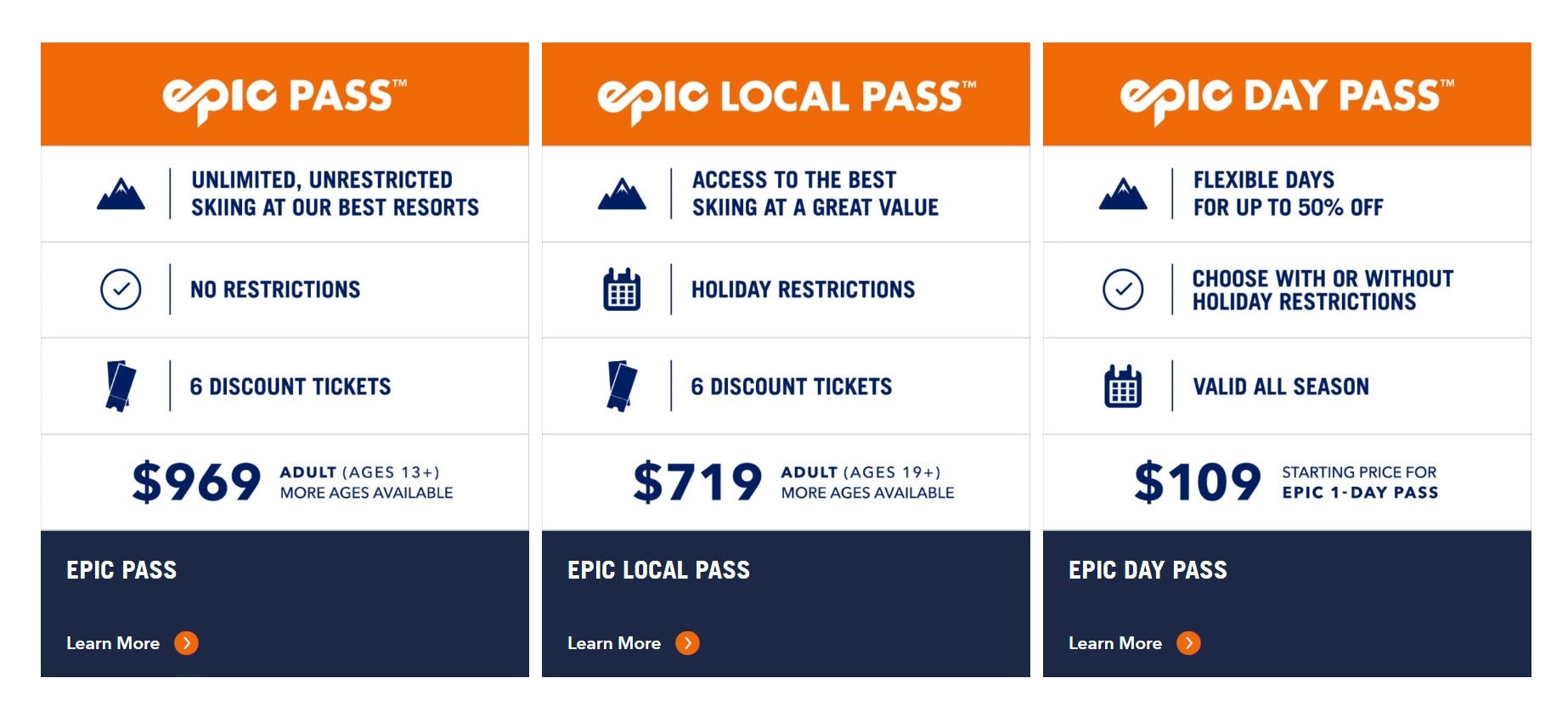 Starting from approximately $969 (depending on when you purchase) and $509 for kids aged between 5-12, the Epic Pass will give you unlimited, unrestricted skiing at Vail's own resorts and a whole swathe of other resorts in the United States, Europe, Japan, and Australia.
Primary Resorts Covered by the Epic Pass

Afton Alps, MN

Heavenly, CA/NV

Mt. Brighton, MI

Stevens Pass, WA

Beaver Creek, CO

Hotham, Australia

Northstar, CO

Stowe, VT

Breckenridge, CO

Keystone, CO

Okemo, VT

Vail, CO

Crested Butte, CO

Kirkwood, CA

Park City, UT

Whistler Blackcomb, BC

Falls Creek, Australia

Mount Sunapee, NH

Perisher, Australia

Wilmot, WI
The Epic Pass also gives you 7 days access to Telluride, CO, Snowbasin, UT, Sun Valley, ID and 6 resorts in the Canadian Rockies with no blackout dates. If you use up the 7-day access at these resorts, you can use your pass to purchase additional lift tickets at 50% of the regular price.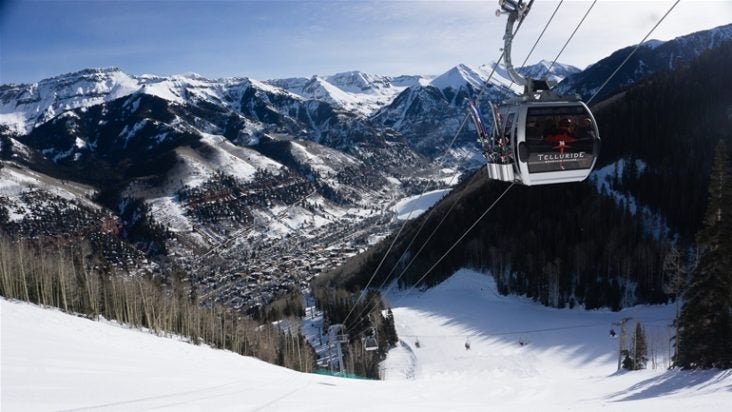 If your preference is for Japanese pow, the Epic Pass also allows you to ski for 5 days at Hakuba Valley and Rusutsu, which means you can choose from the following 11 resorts.
Japan Resorts Covered by the Epic Pass
Hakuba 47 Winter Sports Park
Hakuba Iwatake Snow Resort
Kashimayari Ski Resort
Hakuba Cortina Snow Resort
Hakuba Norikuna Onsen Snow Resort
Rusutsu
Hakuba Goryu Snow Resort
Hakuba Sanosaka Snow Resort
Tsugaike Kogen Snow Resort
Hakuba Happo-One Snow Resor.
Jiigate Snow Resort
If you want your ski vacation to have a European feel to it, the Epic Pass also gives you access to 19 resorts in France, Italy, and Switzerland, but this is where things start to get complicated.
For example, if you wanted to visit Verbier in Switzerland and ski the amazing 4 Vallées you will need to purchase your Epic Pass from Vail's primary U.S. website and also book your accommodation at one of the participating hotels/lodges on the mountain.
Only after you have shown both proof of a valid accommodation booking and a valid Epic Pass will your free lift tickets be issued. Epic Pass holders are entitled to 1 free day of skiing for each consecutive day of accommodation that is booked in a valid hotel/lodge.
To complicate matters further, only Epic Passes purchased via Vail's primary U.S. website are eligible for the 5 days access. So for example, my Epic Australia Pass, which grants me access to the majority of Vail's resorts in the U.S., Canada, and Japan, does not allow me to ski the 4 Vallées.
Hot Tip: It pays to always read the fine print and observe the holiday restrictions and blackout dates. You'll also want to pay attention to which year your pass gives your onward access to — but more on that later.
As mentioned previously, during Vail's most recent shopping spree, it snapped up Peak Resorts, which subject to regulatory review and final approval, will also be added to the Epic Pass, adding another 17 U.S. resorts to the collective.
Access to multiple resorts around the globe is only the first benefit of the Epic Pass. Those holding one also receive 6 Ski-With-A-Friend (SWAF) tickets (or Bring-A-Mate tickets as they are called in Australia) loaded onto the pass that you can email to your friends so that they can receive discounted lift tickets.
Taking multiple trips to the snow each year, these tickets are awesome, and my partner and I use all of ours without fail each year to save our mates money, sometimes several hundred dollars per person, per trip. Skiing is, after all, not a cheap sport and every dollar you can save both on and off the mountain helps.
On the mountain, tapping your Epic Pass at participating retail outlets and restaurants will provide you with a percentage discount off your purchase, and every little bit helps. Because let's face it, who hasn't paid $20 for a very average hot dog at a ski resort before and felt violated by the experience?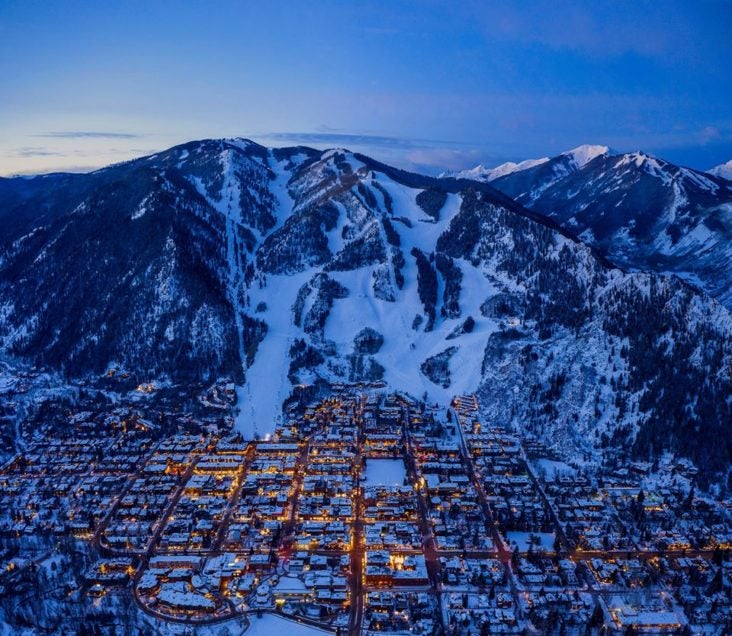 If you don't have your own ski gear, or would like to book a lesson to improve your skiing or riding, some Epic Pass variants (such as the Epic Australia Pass) also let you hire equipment and book private and group lessons and save up to 25% on the usual price.
Planning when you purchase your pass can be just as important as which pass you actually choose. I learned this the hard way recently when I assumed that committing to an Epic Australia Pass for the 2018 season would grant me access to Whistler Blackcomb in the same year — not the case. Yes, the pass I purchased would grant me access to Whistler Blackcomb, but in January 2019 (not January 2018 when I wanted to visit).
So in this instance, it would have worked out more beneficial for me to purchase via the U.S. website, access Whistler Blackcomb, and then use the U.S. pass to access the Australian resorts later in the year. Lesson learned.
If you feel that the majority of your skiing/riding will be done at U.S.-based resorts, Vail also offers the Epic Local Pass. Starting at approximately $719 (again depending on when you purchase) the Epic Local Pass will give you unlimited, unrestricted access to 9 resorts.
Epic Local Pass Resorts
Afton Alps, MN
Keystone, CO
Okemo, VT
Breckenridge, CO
Mount Sunapee, NH
Stevens Pass, WA
Crested Butte, CO
Mt. Brighton, MI
Wilmot, WI
Hot Tip: Following the completion of the Peak Resorts acquisition, their 17 resorts will also be available for unlimited, unrestricted skiing and riding with the Epic Local Pass.
Access to other resorts is also provided as part of the Epic Local Pass, but these all come with holiday restrictions and blackout dates or a cap on the total number of consecutive days you can access the resorts using the pass.
What is interesting about the Epic Local Pass is that it includes 5 consecutive days access to the resorts at Hakuba Valley and Rusutsu in Japan. So whilst being predominantly a U.S.-centric pass, it does provide access to these international resorts if you're chasing down some of that heavenly Japanese pow.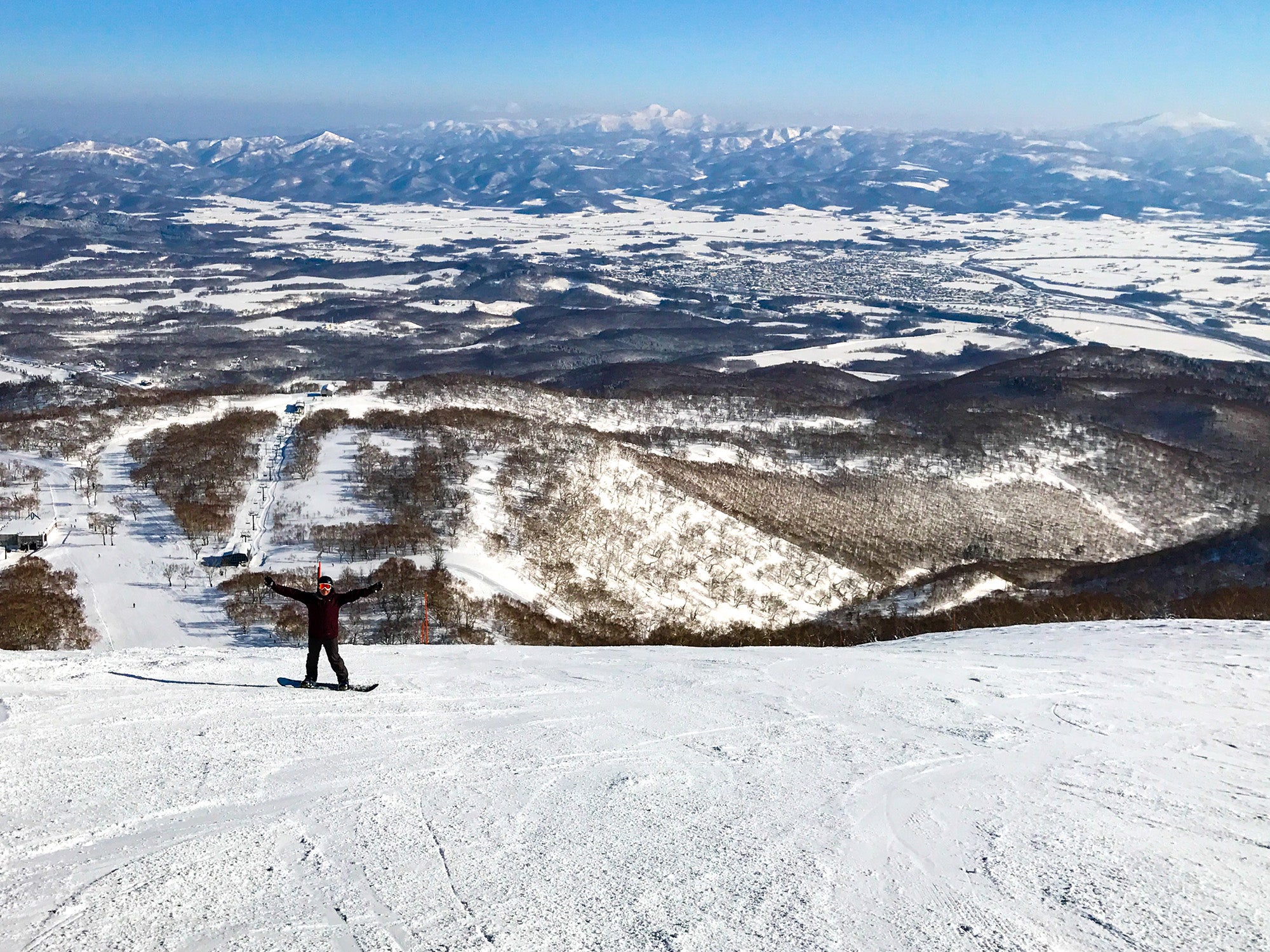 Lastly, Vail also offers an Epic Day Pass. Not to be confused with a lift ticket, the Epic Day Pass is still technically a season pass, customized to the exact number of days that you choose. So, if you're super organized and know that you're only going to be skiing or riding for say 5 days during the season, then an Epic Day Pass can save you up to 50% off of window lift ticket prices.
A key feature of the Epic Day Pass is that you can choose, for an additional cost, to include the holiday restriction/blackout dates as part of your pass. For example, a 5-day pass outside of the holidays will cost you $485 per adult, but if you know you're going to be skiing during some of the holiday/blackout dates then you can simply pay an extra $85 to remove this restriction.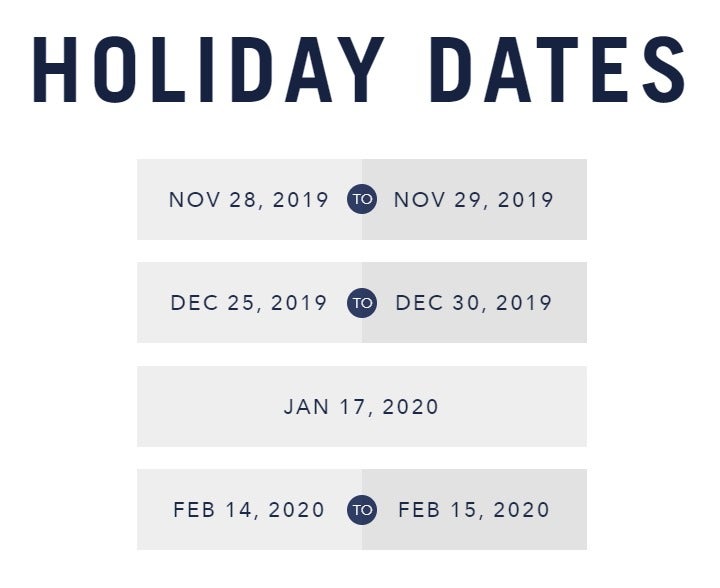 The Epic Day Pass also gives you the freedom to visit multiple resorts in the U.S., as well as Whistler Blackcomb in Canada.
Bottom Line: At the time of writing, Vail's Epic passes collectively provide access to a whopping 76 ski resorts around the globe and this figure will only increase with Vail continuing to snap up ski resorts quicker than a crazy cat lady.
The IKON Pass
Not to be outdone by Vail Resort's portfolio of resorts accessible via its Epic Passes, the IKON Pass also boasts access to an impressive 41 destinations around the globe.
This pass comes in 2 variations, the IKON Pass and IKON Base Pass. The main difference between the 2 is the holiday restrictions/blackout dates that apply to the cheaper IKON Base Pass.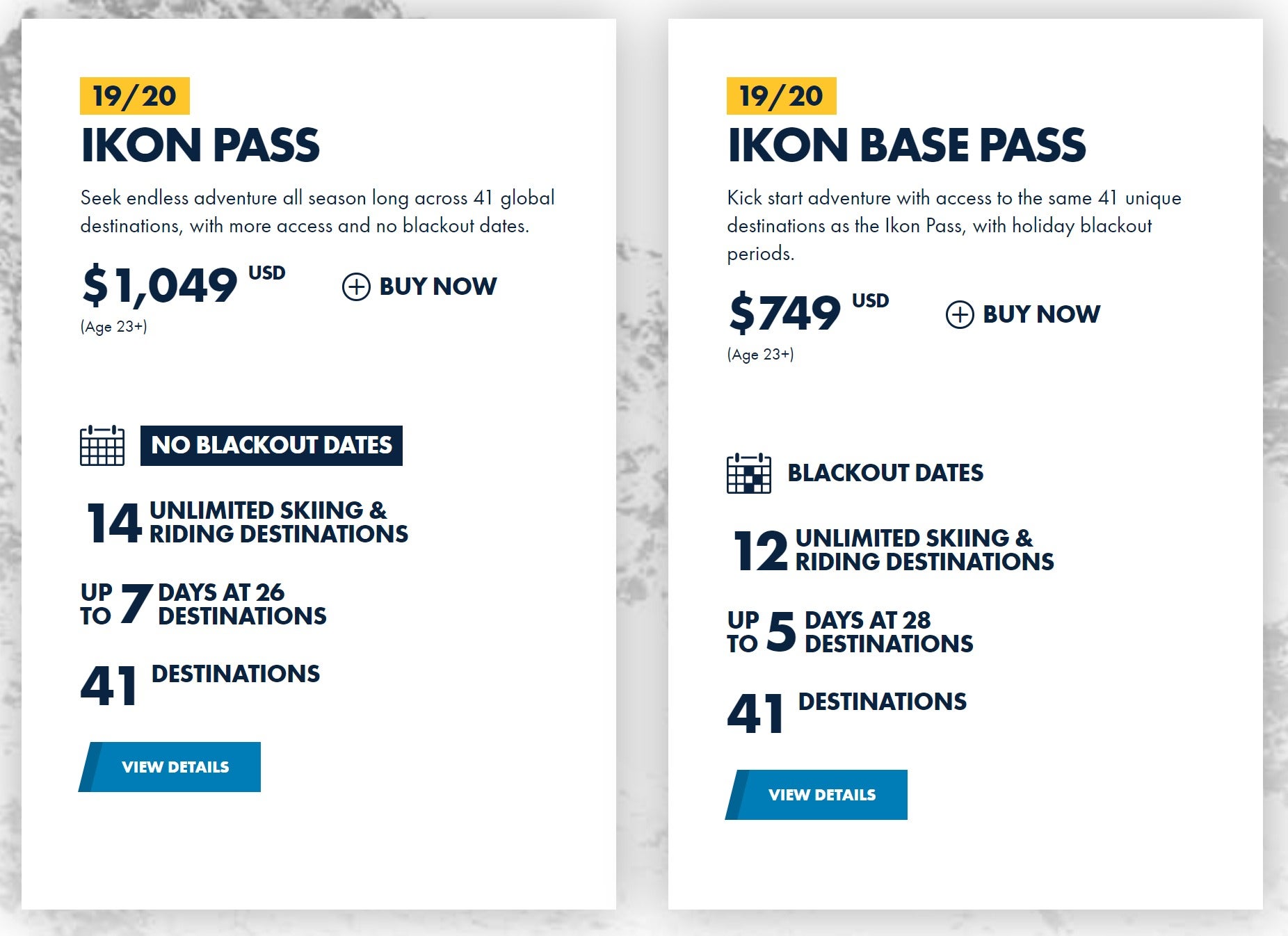 The IKON Pass

$1,049 for adults over 23 years.
$779 for young adults aged between 13-22 years.
$399 for children aged 5-12 years.
$49 for infants and toddlers between 0-4 years.

The IKON Base Pass

$749 for adults over 23 years.
$559 for young adults aged between 13-22 years.
$359 for children aged 5-12 years.
$49 for infants and toddlers between 0-4 years.
With the IKON Pass you can enjoy unlimited access to the following resorts:
IKON Pass Unlimited Access Resorts
Big Bear Mountain, CA
Eldora Mountain Resort, CO
Solitude, UT
Tremblant QC
Blue Mountain, ON
June Mountain, CA
Squaw Valley Alpine Meadows, CA
Winter Park Resort, CO
Copper Mountain Resort, CO
Mammoth Mountain, CA
Steamboat, CO
Crystal Mountain, WA
Snowshoe, WV
Stratton, VT
Keeping it a lot more straightforward in structure compared to Vail's complicated variations in the number of access dates, the IKON Pass gives you a simple 7 days access to its local and international partner resorts. These include:
IKON Pass 7 Days Access Resorts
Altasnowbird, UT
Coronet Peak, New Zealand
Mt. Hutt, New Zealand
Taos, NM
Arapahoe Basin Ski Area, CO
Cypress, BC
Niseko United, Japan
The Remarkables, New Zealand
Aspen Snowmass, CO
Deer Valley Resort, UT
Revelstoke Mountain Resort, BC
The Summit at Snoqualmie, WA
Big Sky Resort, MT
Jackson Hole Mountain Resort, WY
SkiBig3, AB
Thredbo, Australia
Boyne Highlands, MI
Killington-Pico, VT
Sugarbush Resort, VT
Valle Nevado, Chile
Boyne Mountain, MI
Loon Mountain, NH
Sugarloaf, ME
Zermatt Matterhorn, Switzerland
Brighton, UT
Mt. Buller, Australia
Sunday River, ME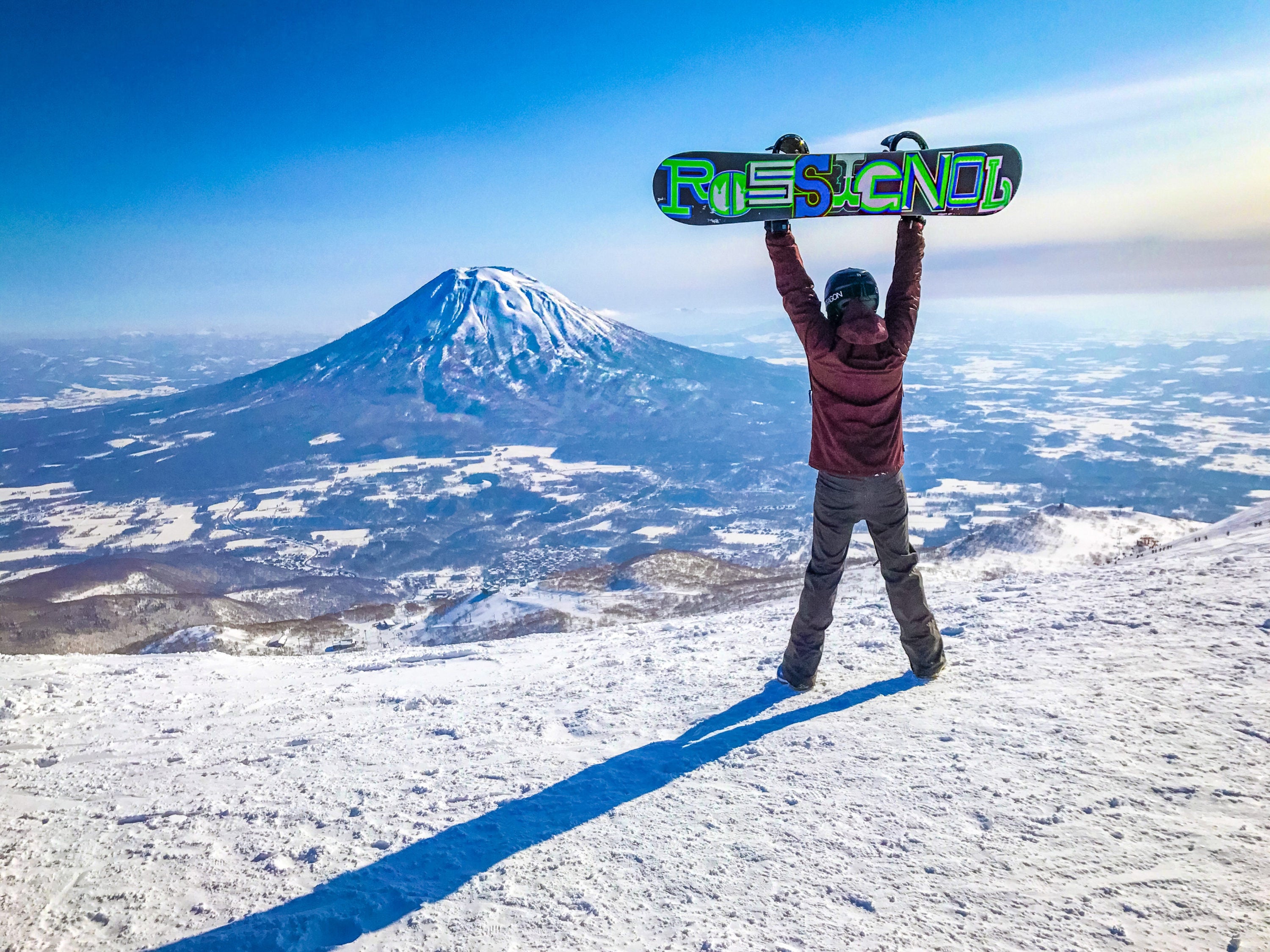 Interestingly, the IKON Pass website specifically calls out when you can use your pass in southern hemisphere locations. So I'm obviously not the only person to be caught out purchasing a pass that I thought could be used in the other hemisphere only to find out that it was for the wrong season.
With the IKON Pass you'll also receive 10 family and friend discount tickets with each season pass purchase (compared to 6 with the Epic Pass). These tickets can save your family or mates up to 25% off the cost of a lift ticket, but remember the old saying, there are "no friends on a powder day!"
Much like the Epic Passes, carrying an IKON Pass in your pocket will get you discounted retail purchases and a reduction in the cost of expensive on-mountain food and beverages at participating outlets.
Hot Tip: An interesting addition to the IKON Pass is access to a variety of events throughout the year, including football fixtures, craft beef festivals, and ski expos.
When the snow melts, and if you choose not to chase the powder in one of the IKON Pass' southern hemisphere locations (which you totally should because they are awesome), you can use your pass to access 13 U.S. mountains and take advantage of free scenic chairlift and gondola rides.
If you're swapping your skis and board for a mountain bike during the summer months, your IKON Pass will also give you a variety of discounts off of lift tickets and season passes to pacify your 2-wheeled, downhill passion.
IKON's second variation is the IKON Base Pass. The 2 main differences between the IKON Pass and the IKON Base Pass are the inclusion of holiday restriction/blackout dates, which in the northern hemisphere are:
December 26-31, 2019.
January 18-19, 2020.
February 15-16, 2020.
And in the southern hemisphere:
July 4-19, 2020 (Thredbo only).
With the IKON Bass Pass, you also don't get unlimited access to Steamboat, CO or Stratton, VT but these 2 resorts are included on the list of other destinations which you get up to 5 days' access to each, putting the IKON Base Pass on par with the Epic Pass which offers the same amount of access to its European and Japanese destinations.
Hot Tip: Are you a last-minute or anxious packer? Our Ultimate Ski and Snowboard Trip Packing List and Best Tips will help you out. 
The Mountain Collective
The third ski pass that you might like to consider, especially if you plan to do a lot of resort hopping during the season, is the Mountain Collective. At only $489 per person, and $199 for kids 12-years and under, the Mountain Collective pass is definitely cheaper compared to the Epic and IKON passes and gives you 2 free days of skiing or riding at each of its 18 destinations.
Included resorts are:
The Mountain Collective Resorts
Alta Ski Area, UT
Coronet Peak, New Zealand
Niseko United, Japan
The Remarkables, New Zealand
Arapahoe Basin Ski Area, CO
Jackson Hole Mountain Resort, WY
Revelstoke Mountain Resort, BC
Thredbo, Australia
Aspen Snowmass, CO
Lake Louise Ski Resort, AB
Snowbird, UT
Taos Ski Valley, NM
Banff Sunshine, Canada
Mammoth Mountain, CA
Squaw Valley Alpine Meadows, CA
Valle Nevado, Chile
Big Sky Resort, MT
Mt. Buller, Australia
Sugarbush Resort, ME
If you were to ski or ride at each of the Mountain Collective's destinations, you could, technically, clock up 36 days on the snow using your season pass, which works out to be approximately $13.50 per day.
Assuming however that you will be spending more than 2 days at a particular resort, simply use your pass to receive 50% off the price of all additional lift tickets that your purchase at any of the Mountain Collective destinations.
One interesting aspect of the Mountain Collective pass is that they are issued in limited quantities. At the time of writing, its website says that there is "limited stock" available but doesn't specify the exact number of tickets remaining.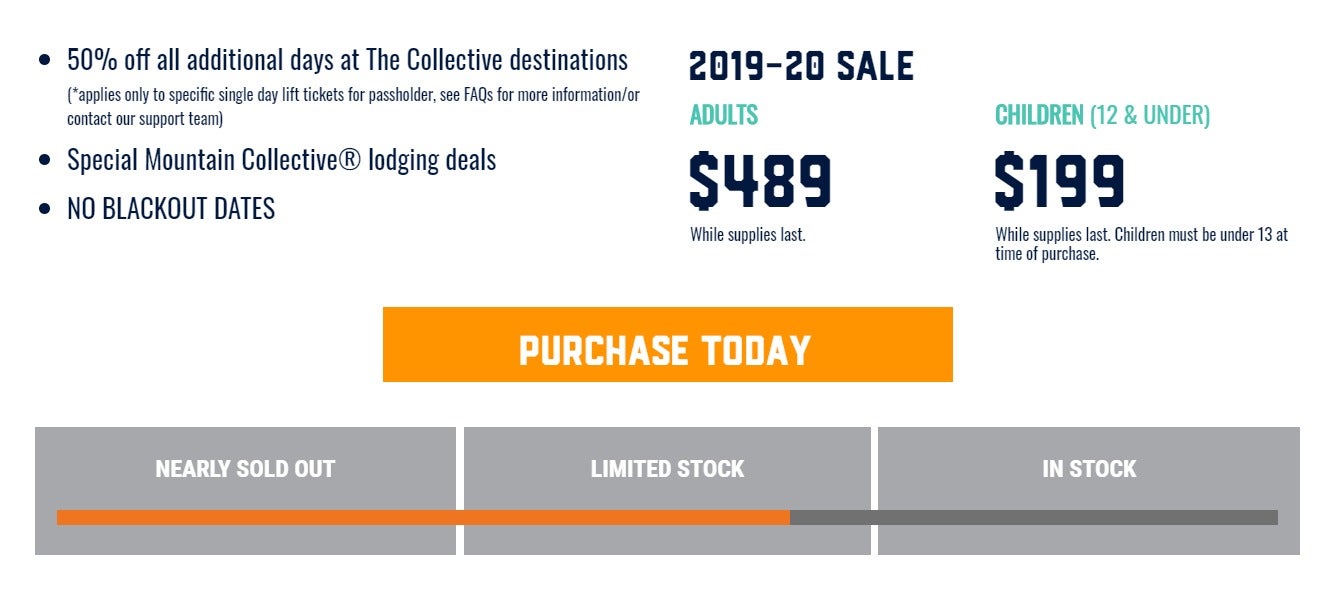 Whilst there are no blackout dates for skiing or riding on any of the mountains, holders of this pass will encounter them when trying to take advantage of the up to 25% discount on accommodation and lodging, so make sure you keep this in mind when booking.
Which Annual Ski Pass Is Best?
If you want to be spoilt for choice when choosing where you ski this season, with the option to add on amazing international destinations in both hemispheres, you really can't go past Vail Resorts' Epic Pass.
Hot Tip: With more destinations across the U.S., Europe, Australia, and Japan, the Epic Pass pays for itself if you are planning to ski more than 4 days in the season, so it is a no-brainer when it comes to value.
If your alpine escapes are going to be in the U.S., but you'd like the option to ski internationally and you have some rug-rats in tow, then seriously consider the IKON Base Pass. The price is comparable with the Epic Local Pass, but the tiered pricing structure for young adults, children, and infants makes it an attractive option for families. Just watch out for those blackout dates when booking.
If you are planning a nomadic season and plan to explore multiple resorts, then definitely take a look at Mountain Collective pass. I would personally love to hear from someone who takes up the challenge to ski all 18 locations available on this pass bringing their daily lift ticket down to $13.50!
Hot Tip: Check out how much flying with your gear will cost you in our piece outlining 70+ airline skii/snowboard baggage policies. 
Final Thoughts
An alpine holiday is a bit like a ski boot. There is no one-size-fits-all option that works for everyone, and the same is true when considering which season pass best suits you and your family.
I recommend planning which mountain, or mountains, you intend to visit and work backward from there, keeping in mind that some of the passes cover multiple mountains and all have different benefits. Also always remember to read the fine print when it comes to holiday restrictions, blackout periods, usage limits, and timings.
Then, once you commit to your pass, make sure you use it! Life is short and if you are anything like me, the mountain is my happy place. When you are carving down that mountain on your skis or board, you literally can't think of anything else but your next turn. And when you get to the point in the season when you've visited the mountain enough that your pass has paid for itself, there's no better feeling than knowing that you are essentially skiing for free.
Lastly, and as an Aussie snowboarder writing for a U.S. publication, I know that you are spoilt for choice when it comes to ski resorts in your home country, but I encourage you to use your season pass to full advantage and book a trip to the southern hemisphere and come and enjoy some awesome Australian snow, or visit our cousins in New Zealand and carve up some Kiwi powder.
After all, we live in a world of a 365-day ski season and endless winter — you just have to chase it.