The 20+ Best Black Friday Travel Deals [2021]
As Black Friday 2020 comes around the corner and travel desires build to an intolerable level, the opportunity to take advantage of fantastic travel deals has, perhaps, never been bigger.
With travel companies needing to get revenue on their books fast, they've unveiled unbelievable deals at a breakneck pace!
Today, there are tons of opportunities to get travel deals at a massive discount. In this guide, we'll be walking you through our best choices for top Black Friday travel deals!
Update: Many of these deals were exclusive to Black Friday 2020 — please bookmark our page for a future update of the best 2021 Black Friday deals!
Why You Should Be Looking at Black Friday Travel Deals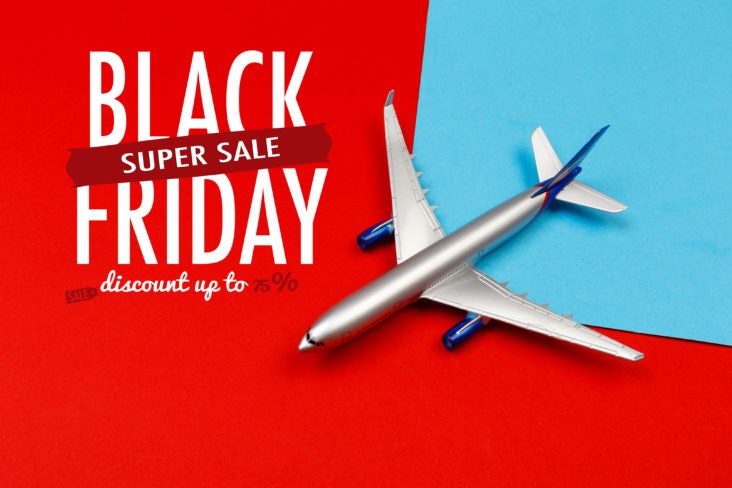 Traditionally, Black Friday is known as an opportunity to buy goods like clothing and electronics at a cheap price. But you're probably wondering when you'll have the opportunity to travel next.
Travel prices are so incredibly low right now that scoring a deal on Black Friday can be irresistible. There are 2 main reasons why you'd want to consider Black Friday travel deals:
Phenomenal pricing
The most flexible travel deals in recent history
Even if you get your travel booked at a massive discount, you'll also find that these deals have insanely flexible cancellation policies, so there's very little risk to you!
We'll continue updating this list as deals come and go, so you'll definitely want to save this page!
Let's get into our best Black Friday travel deals!
The Best Overall Black Friday Travel Deals in 2020
1. Visit Thailand for 5 Nights for Less Than $600 (up to 63% Off)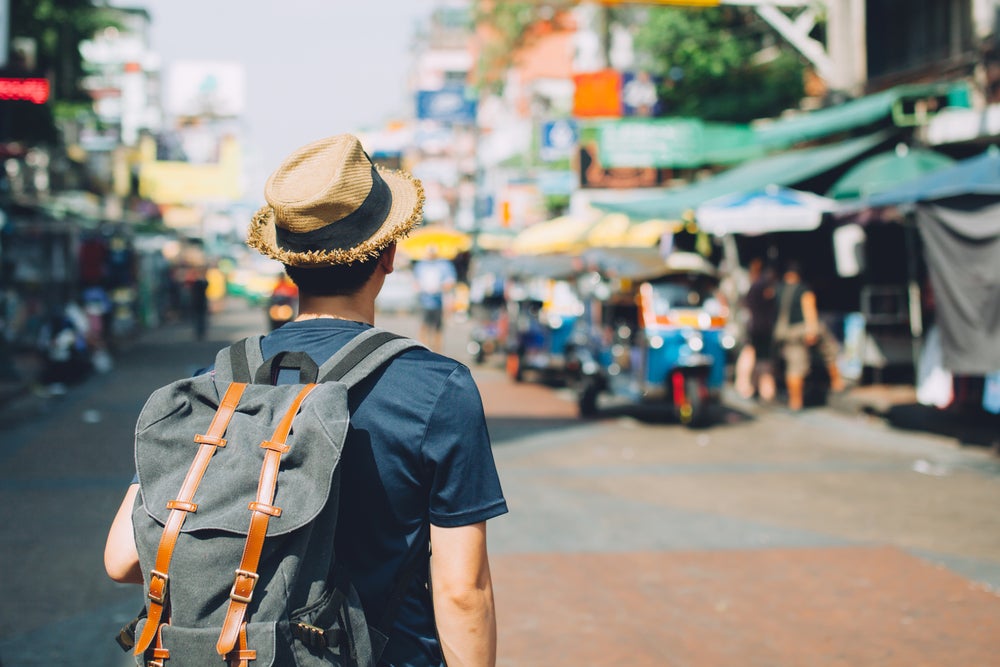 If you're looking for an amazing deal to Thailand, you can book an incredible 4-star travel package for up to 63% off.
This package includes:
2 nights in Pattaya
3 nights in Bangkok
Tours with an expert English-speaking guide
International flights from the U.S. to Bangkok
This package can be booked for as little as $599 per person!
This deal is valid for departures in October 2021, February 2022, or October 2022 from New York (JFK), Los Angeles (LAX), or San Francisco (SFO).
Surrounding departures are also available for $50 more, in addition to alternate departure cities from $300-$500 more per person.
You can change without fees, but you'll need to do so at least 150 days before departure. Also, if you choose to cancel, you will receive a credit for a future trip with the same company.
Book Today: Up to 63% off (Travelzoo Exclusive)
2. Experience the Galapagos and the Amazon for Less Than $1,700 (Save 60%)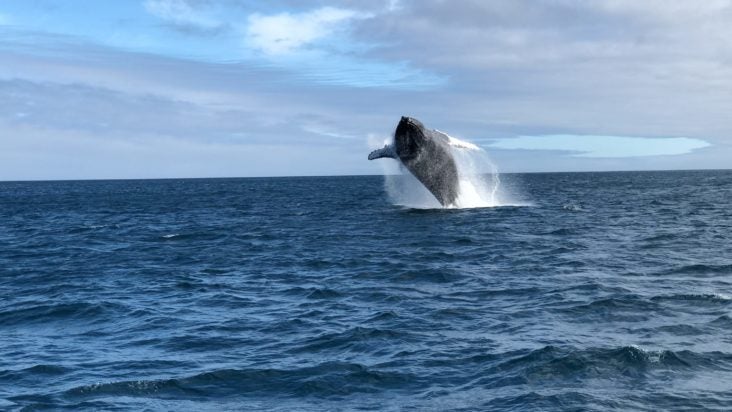 Want to spend a week in one of the world's most naturally diverse places? Well, you can get a taste of Ecuador and the Galapagos for less than $$1,700 per person on this trip! You'll save around 60% off of your trip!
Here's what's included:
International flights from the U.S.
Intra-Ecuador flights
10-nights accommodations
Daily breakfast and full board during the Amazon stay
Small groups of no more than 16 people
Entrance fees and guided tours
Airport transfers and ground transportation
There are departures available throughout 2021 and 2022, and this package includes free cancellations at least 60 days before departure if you change your mind.
Book Today: Save $2,600 (Travelzoo Exclusive)
3. Take Advantage of Orlando Hotel Stays From $33 per Night
Traveling to Orlando has traditionally been expensive, not because of flight costs (there are plenty of flight options and competition overall), but because of lodging costs.
In this day and age, staying in Orlando is so incredibly affordable that if getting out to the area is at the top of your travel priorities, you should definitely consider booking some hotel stays for as little as $33 per night!
Book Today: Book Orlando hotel stays from $33 per night
4. Book an 8-Night Private Tour of Thailand Including Air From $1,399 per Person
Thailand is one of the best all-around countries to visit. With cultural icons, excellent food, and lots of vacation options, Thailand is currently a dream destination for those interested in future travel.
With this deal, you can book an 8-night tour of Thailand including air, 4 nights in Bangkok, and 4 nights in Phuket.
You can book dates from March 2021 to May 2021, plus surrounding dates for as little as $100 more.
Book Today: Book your private tour to Thailand now!
5. Book Fantastic Caribbean All-Inclusive Vacations Up to 70% Off
CheapCaribbean is one of the go-to travel options for those interested in heading to the Caribbean or the nearby vicinity.
Because of its awesome deals, you can get up to 70% off on your all-inclusive vacations here.
Book Today: Find the best CheapCaribbean deals!
6. Book A Value-Packed Balinese Luxury Vacation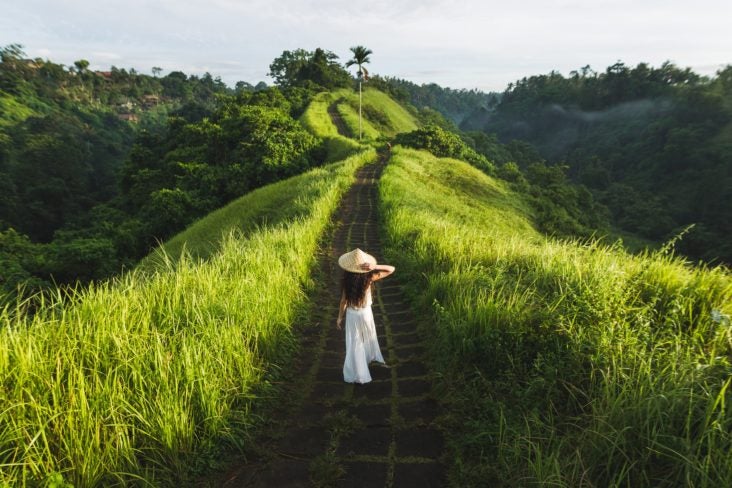 Bali is one of the most picturesque beach destinations in the world — and one of the most romantic. Normally, romantic beach holidays are eye-popping expensive. Places like the Maldives, Bora Bora, and Fiji immediately come to mind.
However, we've uncovered an incredible deal where you can stay 8 nights in Bali, including flights and hotels, for as little as $1,399!
This package includes:
Round-trip international flights
Round-trip airport transfers
Air-conditioned shared coach transfer between Ubud and Kuta
A half-day sightseeing tour in Ubud
8 nights in luxe hotels
8 buffet breakfasts at the hotels
You can cancel without fees up to 60 days before departure. Also, you can change without fees up to 30 days before departure.
Book Today: Reserve your luxe Balinese getaway for less than $1,400 here!
The Best Black Friday Flight Deals
Now that we've discussed our best overall deals, let's look at the best deals dedicated to flights only.
1. Fly Business Class Round-Trip to Europe From $1,019
Our top flight deal at the moment is to get up to 77% off your round-trip business class tickets to Europe!
There are lots of options, including Iceland, Switzerland, France, Finland, Germany, etc.
Book Today: Reserve your future Europe business class trip for up to 77% off!
2. Fly to Hawaii Round-Trip From $195
Skyscanner is offering some amazing flight deals to Hawaii right now. Although your cheapest tickets will be from the West Coast, the prices are very attractive across the U.S.
Book Today: Round-trip tickets to Hawaii from $195
3. Fly from the U.S. East Coast to Lebanon Round-Trip From $571
Lebanon is one of the most beautiful countries in the world. If you're considering a trip in the first half of 2021, you can snag tickets for as little as $571 round-trip!
The best tickets are booked from New York, Boston, or Washington, D.C. on Air Canada and Middle East Airlines (the flag carrier of Lebanon) via Montreal and Geneva.
Book Today: East Coast U.S. flights to Lebanon from $571 roundtrip
4. Fly Business Class Round-Trip to the Middle East/North Africa From $1,989
One of our best flight deals is to reserve a luxurious business class flight to the Middle East for as little as $1,989 round-trip!
Cities included are Morocco, Turkey, Israel, and more!
Book Today: Fly comfortably to the Middle East/North Africa for less than $2,000!
5. Fly from New York to Puerto Rico Round-Trip From $67
Don't want to travel too far? You can feel like you're in a new oasis for $67 round-trip! These nonstop flights are from Newark (EWR) to San Juan (SJU), which are available from December 2020 to February 2021.
You'll be flying aboard JetBlue, United Airlines, or Spirit for this fabulous deal!
Book Today: Get Away to Puerto Rico From $67!
The Best Black Friday Hotel Deals
One of the largest components of your travel is hotel costs. Check out our best hotel deals available!
1. Sandals All-Inclusive Adults-Only Resorts for up to 65% Off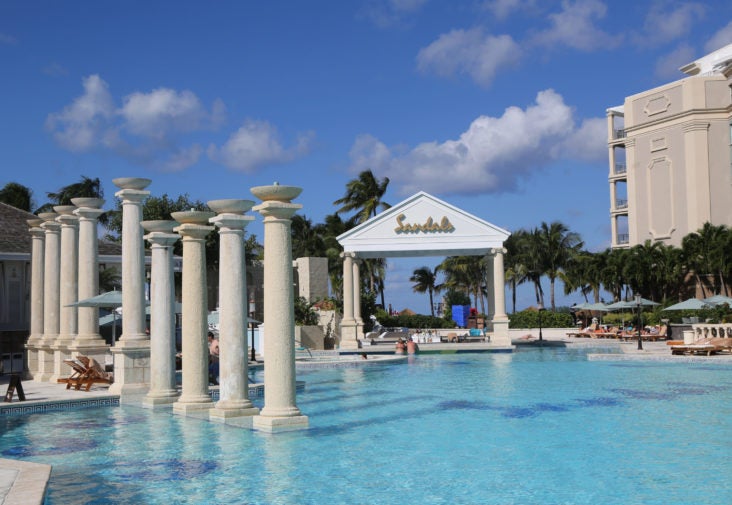 Sandals Resorts is a chain of 15 award-winning 5-star all-inclusive luxury resorts in the Caribbean, and it is offering up to 65% off on many resort stays.
Book Today: Get up to 65% off Sandals adults-only all-inclusive stays!
2. Get Sunday Nights up to 50% off on Hilton's Long Weekender Package
Hilton is offering a Long Weekender package whereby you can save up to half off on Sunday night stays. And with staycations and local travel growing so much, it can make a lot of sense to take weekend trips.
Book Today: Save up to 50% on Sunday nights with Hilton
3. Book AccorHotel Stays for up to 30% Off
At select AccorHotels brands, you can get up to 30% off if you book by December 31, 2020, for stays until March 31, 2021.
You can even enjoy an additional 10% discount by enrolling in ALL (Accor Live Limitless)!
Book Today: Save up to 30% off AccorHotel stays
4. Enjoy Stays at Banyan Tree for up to 35% Off
One of the famous luxury hotel brands in the world is Banyan Tree. You can save up to 35% on your hotel stay and enjoy an improved cancellation policy!
Book Today: Save up to 35% off Banyan Tree stays
5. Book a Bucket List Hotel at Atlantis, The Palm in Dubai for 2 Guests for as Little as $167 per Night!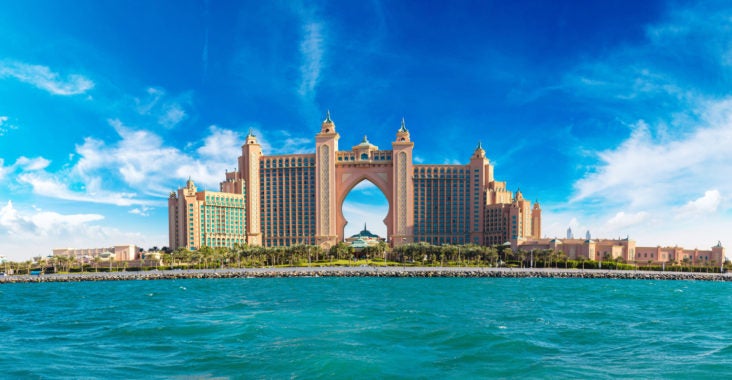 Atlantis, The Palm Dubai is one of the most aspirational hotels you can book. This opulent property is a sprawling, award-winning resort complex that you can book today for as little as $499 for a 3-night stay!
You'll save around 40% off, and you'll stay in a room with a king bed or 2 queen beds and a view of Palm Island, the Dubai skyline, and Palm Fountain.
This deal is valid for stays from May 2021 through December 25, 2021, as long as you make your reservation by April 30, 2021. Also, you can cancel this trip up to 7 days before arrival for a full refund, too!
Book Today: Book Atlantis, The Palm in Dubai from $167 per night
6. Book a Fairmont Ski Experience for 20% off Plus a $200 Food and Beverage Credit
Fairmont is offering an exceptional deal at the Fairmont Chateau Whistle whereby you can save 20% off and get a $200 food and beverage credit per stay on reservations of at least 5 nights.
Book Today: Get the ultimate Whistler ski experience for a big discount!
7. Book a 2-Story, 2-Bedroom Villa in Santorini From $299 per Night
This next deal is incredible because you can stay in Santorini in an incredible 2-story, 2-bedroom villa for a whopping 60% off!
You can grab this refundable deal now and pick your travel dates later, up until 2022! You can cancel up to 7 days in advance, which is a very generous cancellation window.
Book Today: Enjoy 60% your luxury Santorini villa
8. Book Miami Beach Stays for Less Than $100 per Night
Staying in Miami Beach can be extremely expensive. Booking.com offers incredible deals with benefits like free breakfast, free cancellations, no prepayment, and more.
You can secure your booking rate before prices shoot back up again!
Book Today: Lock in your Miami Beach vacation
The Best Black Friday Travel Package Deals
We've gone through flights and hotels so far, but what about travel/tour package deals? Luckily, these offers are some of the best you'll find in the business! As you can imagine, consolidating all of the activities together can end up saving you a lot of money.
Let's get into our best Black Friday travel package deals!
1. Book an Exotic 14-Night South African Safari Adventure Package With Hotels From $4,699

How would you like to spend 2 weeks on a luxurious Africa safari package with posh accommodations and awesome amenities?
You can get this bucket list trip booked for just over $4,699 per person, and it includes all accommodations, transfers, activities, and some meals.
Specifically, you'll enjoy 14 breakfasts, 5 lunches, 7 dinners with beer or wine, 10 sightseeing tours, 3 game drives, a private deluxe motor coach, 1 on-tour flight, an expert tour director, and local guides.
The tour touches Kruger National Park, Cape Town, Port Elizabeth, and more!
This trip has departures until December 2022, so you'll have plenty of time to prepare for your safari getaway. Plus, you can cancel up until February 1, 2021.
Book Today: Save now and travel later to experience Africa's beauty!
2. Get up to 50% Off Tour Package Deals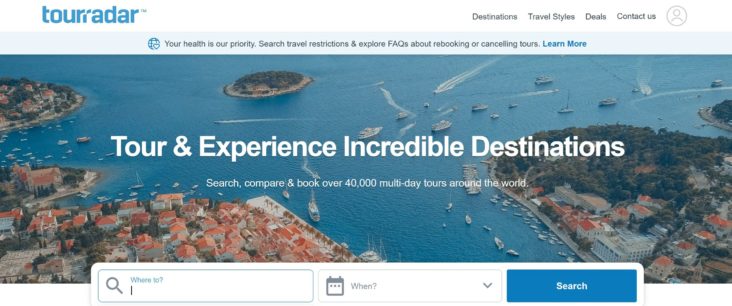 TourRadar is one of the best travel websites, with deals focusing on multi-day tour packages. By taking advantage of its deals, you can get up to 50% off of your vacation.
Countries you can travel to include Egypt, Italy, Greece, and even the U.S.!
Book Today: Check out TourRadar's best deals
3. Book a 7-Night Azores Tour Package Including Air From $599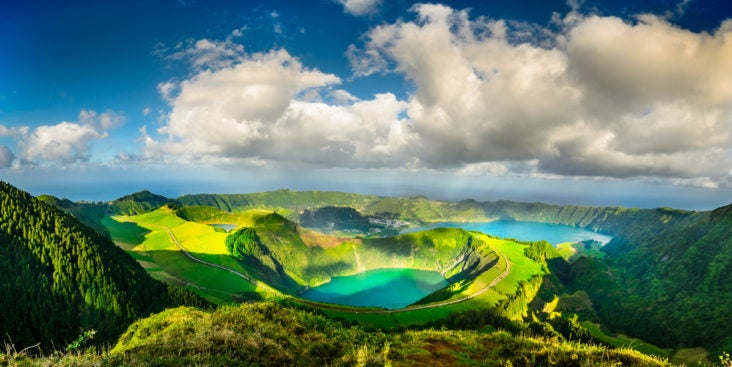 Itching to go to Portugal's Azores islands? You can book an awesome 7-night tour package to explore this exotic archipelago for departure all the way until December 2021.
The package includes departures from all flights and connections, all accommodations, a van tour, round-trip airport-hotel transfers, all taxes and fees, and an expert trip manager/local guide.
You can enjoy free cancellations up until 45 days before departure.
Book Today: Explore exotic Azores from $599
Final Thoughts
Some of the best travel deals are being circulated today. And with travel at much lower levels, you can bet that these deals will continue to pop up.
Whether you're looking at reserving a flexible vacation, booking affordable flights, staying in all-inclusive hotels, or just booking a tour package, there are lots of options for you.
Bookmark this page because we'll be updating this guide with more deals as they come and go!
For more deals, see our articles on the Best Black Friday Luggage Deals and Best Black Friday Travel Backpack Deals.