The 30 Best Things To Do in Los Angeles [Free, Kid-Friendly Activities, Museums]
There are not many places where you can spend the morning basking on the beach and be hiking in the mountains in the afternoon — and the great outdoors is just the start of how diverse Los Angeles really is.
Various regions offer a different experience, from the luxurious boutiques of Beverly Hills to the beautiful beaches of Santa Monica. As the entertainment capital of the world, you can tour a working film studio in Hollywood, or you may even spot a movie star grabbing a cup of coffee along Rodeo Drive.
We've rounded up some of the best things to do in Los Angeles, including the city's fabulous museums, theme parks, and sporting and music events.
Hot Tip: If you're flying into Los Angeles for your vacation, take a look at our guide to Los Angeles International Airport (LAX). 
Best Free Things To Do in Los Angeles
1. Stargaze Through Telescopes at the Griffith Observatory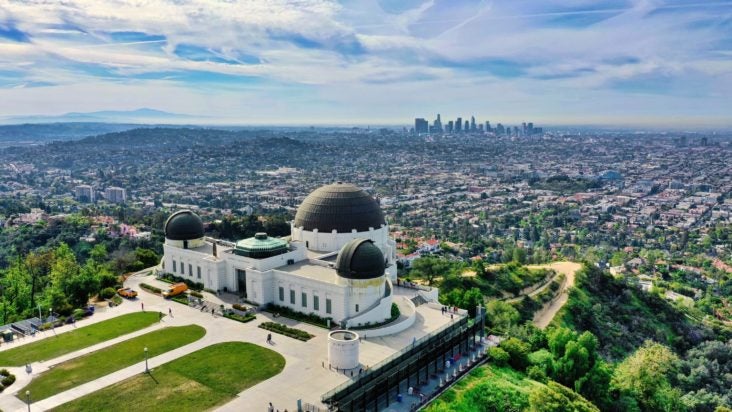 Turn your attention from the stars on the Hollywood Walk of Fame to the stars in the sky at the Griffith Observatory. Perched high above the city in Griffith Park, the observatory offers incredible views of the Los Angeles basin and nearby Hollywood Sign. Admission to the facility is free for telescope viewings, access to various exhibits, and talks led by experts, with tickets available to purchase for shows at the planetarium.
Take a guided hike to the Griffith Observatory and admire spectacular views of the Hollywood sign along the way.
2. People Watch at Venice Beach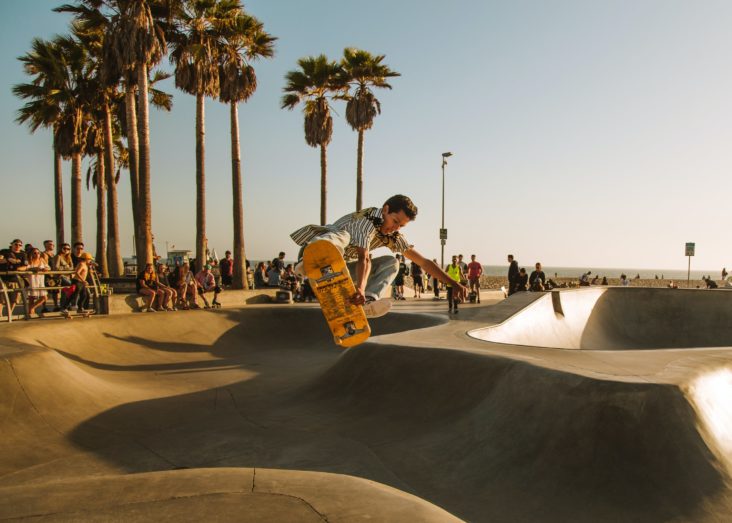 Head to vibrant Venice Beach, where the boardwalk is alive with street performers, artists, bustling souvenir shops, and restaurants. Watch the surfers at Venice Breakwater or join the drum circle that forms every Saturday and Sunday to listen to improvised drumming, chanting, and dancing. There are hours of people-watching on offer at Venice Beach, from those doing tricks in the skatepark to bodybuilders pumping iron at Muscle Beach.
Hot Tip: After exploring all the action, whip out your beach towel or blanket and take some time to relax on the glorious beach. 
3. Admire Medieval & Modern Artwork at the Getty Center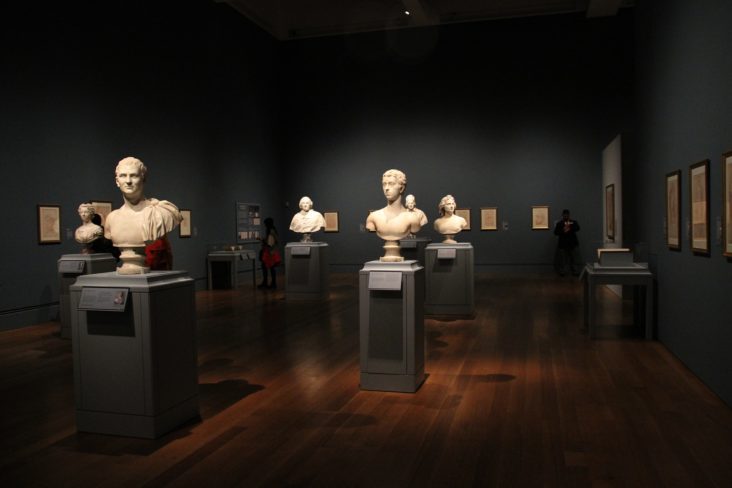 If you're looking for a free activity in LA, head to the Getty Center where you can appreciate works of art, modern architecture, and beautiful gardens. Perched high on a hilltop in the Santa Monica Mountains, visitors get spectacular views of the city, ocean, and San Gabriel Mountains and can relax in the tranquil surroundings of Robert Irwin's Central Garden. Artwork ranges from medieval to modern and is displayed across 4 pavilions that are architecturally a sight to behold.
4. See the Bubbling La Brea Tar Pits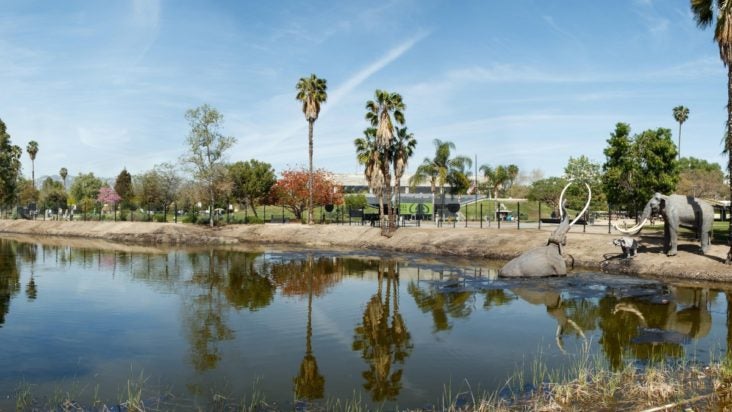 The La Brea Tar Pits have preserved millions of fossils of prehistoric animals, plants, and insects that became trapped in the sticky asphalt pits within the last 50,000 years. Dire wolves, saber-toothed cats, and woolly mammoths are just a few of the fossilized species that have been excavated here, and you can see a recreation of a mammoth becoming trapped in the bubbling pits.
Hot Tip: It's free to enter Hancock Park, where the La Brea Tar Pits are located, but there is an admission fee to visit the museum.
5. Grab a Bite at Grand Central Market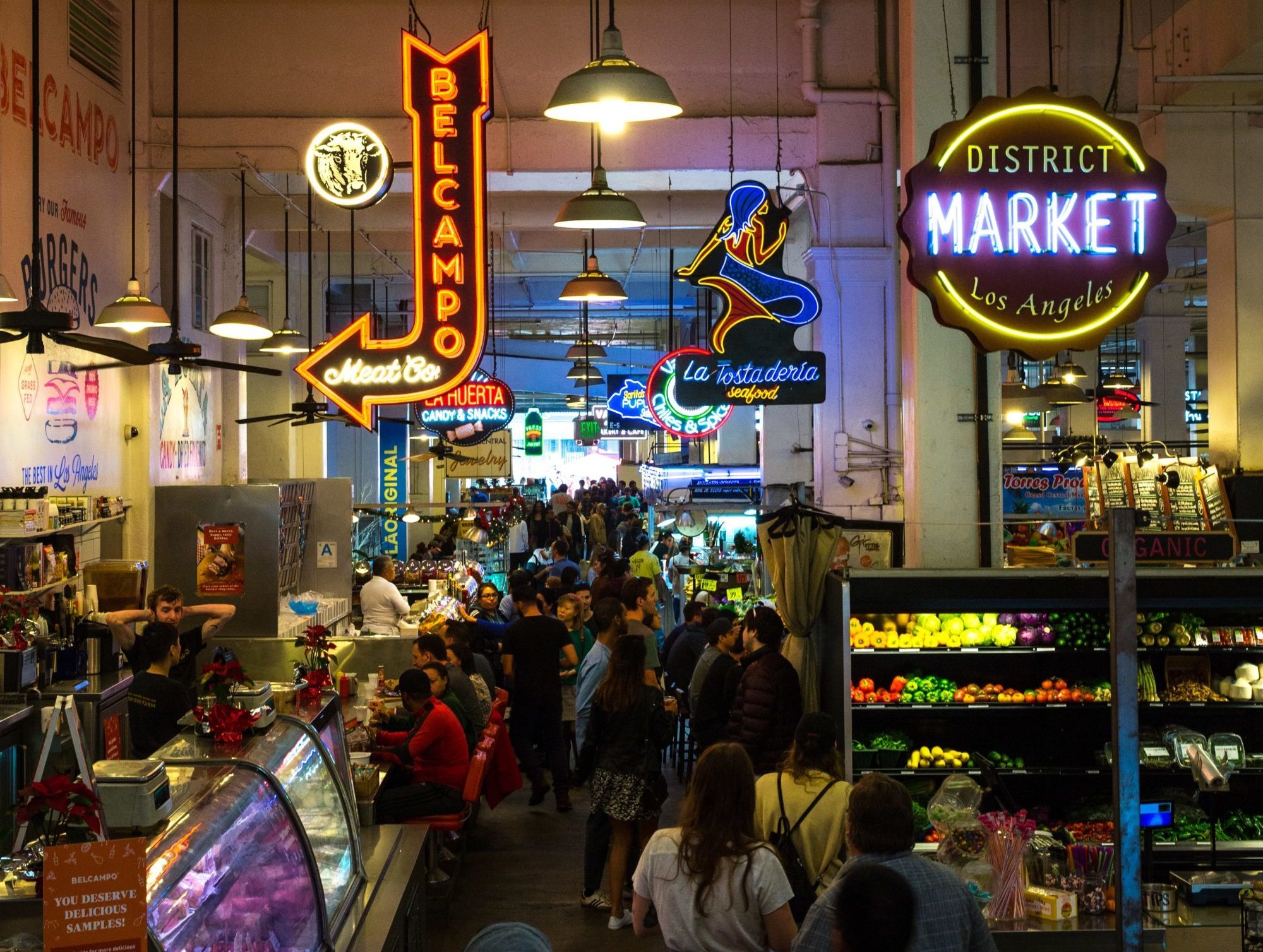 Not completely free, as you'll likely be tempted by one of the delicious food stalls, but Grand Central Market is a great spot for a reasonably-priced bite to eat. Vendors offer everything from wood-fired pizzas to fresh strawberry donuts and oysters to the best bacon and egg sandwich. The market dates back over 100 years, so you'll be getting a taste of downtown history as well as a tasty meal. Avoid the lunchtime rush and visit mid-morning and at night when it's quietest.
Best Day Trips From Los Angeles
6. Admire Mid-Century Architecture at Palm Springs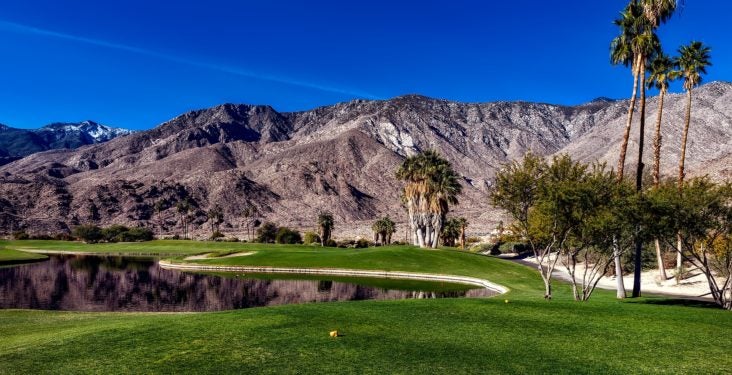 Under a 2-hour drive from Los Angeles, Palm Springs was once home to Hollywood's rich and famous, providing quick access to and from the city. This desert oasis is popular for its art scene and mid-century architecture, which can be admired across its hotels and homes.
With soaring summer temperatures exceeding 100 degrees, relax and sip cocktails around a swimming pool or take in an early morning round of golf. Ride the Palm Springs rotating aerial tramway through Chino Canyon for spectacular views of the valley — you'll find the temperatures at the summit can be 30 to 40 degrees cooler than at the desert floor.
Hot Tip: If you're looking to rent a car for the entire vacation or to take a day trip, have a look at how to book cheap car rentals in Los Angeles.
7. Sail Across to Santa Catalina Island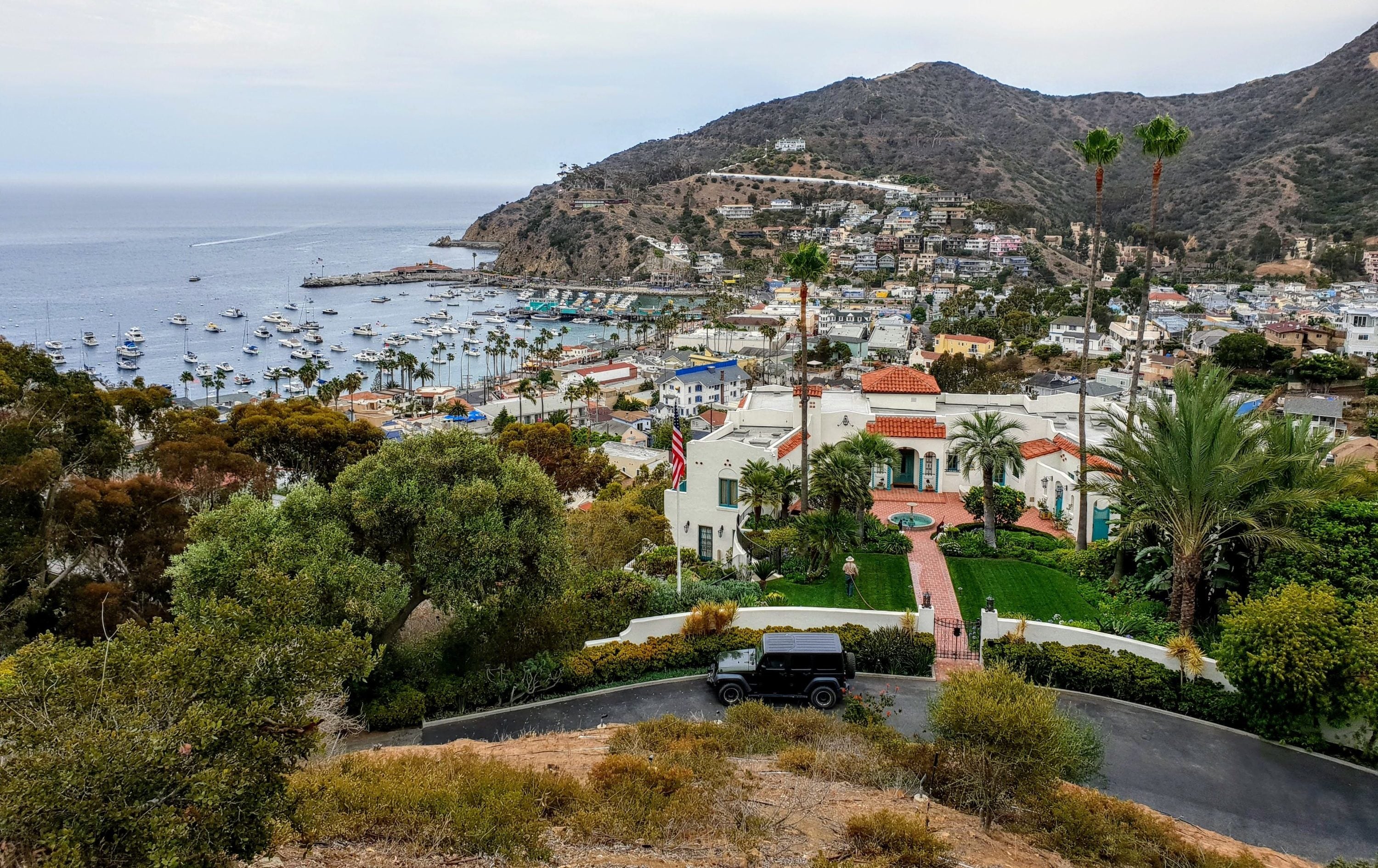 Santa Catalina Island is located around 22 miles off the Southern California coastline with ferry access from Long Beach, San Pedro, Dana Point, and Newport Beach. 88% of the island is a nature preserve with rugged canyons, sweeping ridges, and secluded coves waiting to be explored. Hike all or part of the 37-mile Trans-Catalina Trail and keep a lookout for the resident bison brought to the island in the 1920s for a film shoot.
There are plenty of family-friendly activities such as semi-submarine cruises and ziplining, and couples can enjoy the romance that inspired the Four Preps' classic song "26 Miles (Santa Catalina)."
8. Hike Through the Angeles National Forest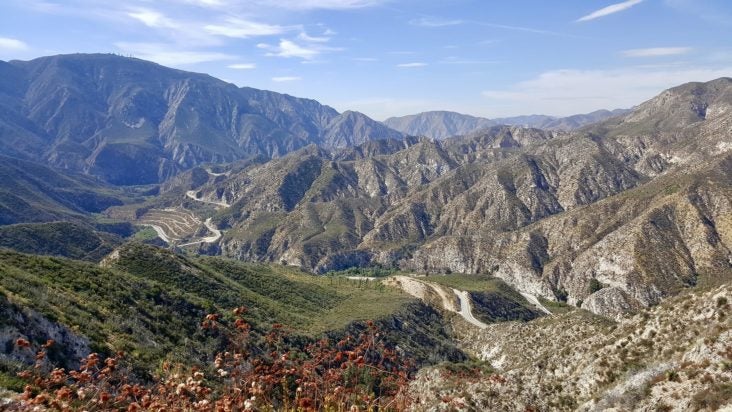 The Angeles National Forest is under an hour's drive from Los Angeles in the San Gabriel Mountains and is an outdoor adventure playground. You won't be short of hiking trails with over 550 miles of them across the national forest, ranging from moderate to difficult terrain. You'll need to purchase an Adventure Pass if you plan to drive into the national forest, and there are several campsites available if you're looking to spend a night under the stars.
Hot Tip: Make sure you've got a good day pack to hold everything you need for your hiking trip. 
9. Sample Fine Wines in Santa Barbara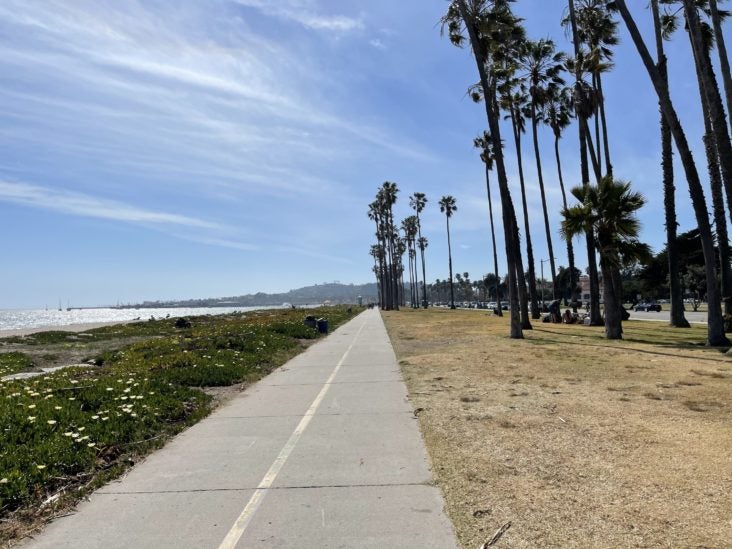 Around an hour and a half from Los Angeles, Santa Barbara is a great day trip, or stopover, when driving the Pacific Coast Highway. Known as the American Riveria, this coastal city shares its love of waterside views, fine wine, and art with its Mediterranean counterparts. Recharge your batteries relaxing on the glorious beaches, or explore the harbor by bicycle. To sample some of the finest wines in the region, visit one of the wineries dotted around the foothills of the Santa Ynez Mountains or follow the city's Urban Wine Trail across 2 downtown neighborhoods.
10. Discover Abandoned Mines at Joshua Tree National Park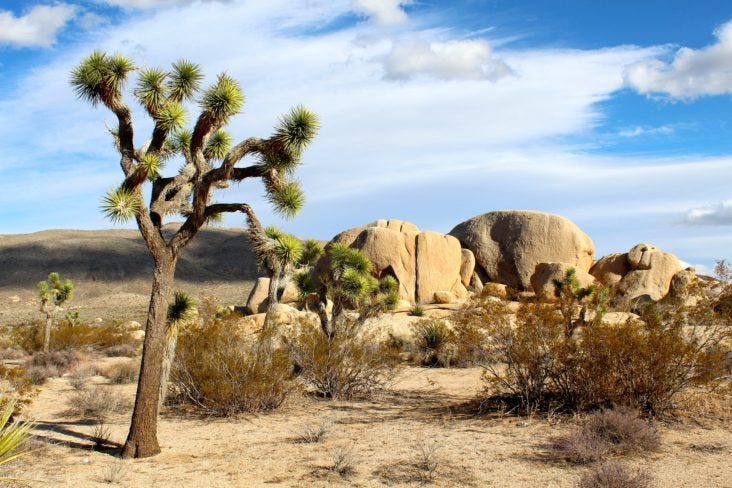 The Mojave and Colorado Deserts' contrasting elevations create incredible and diverse scenery across Joshua Tree National Park. Vast desert plains littered with creosote bushes span the eastern side of the national park while the more vegetated western side features the distinctive giant Joshua trees and interesting rock formations popular for rock climbing. Hike one of the many available trails, and you may come across an abandoned gold mine or a dense forest of cholla cactus.
Best Hollywood Experiences in Los Angeles
11. Star Gaze Along the Hollywood Walk of Fame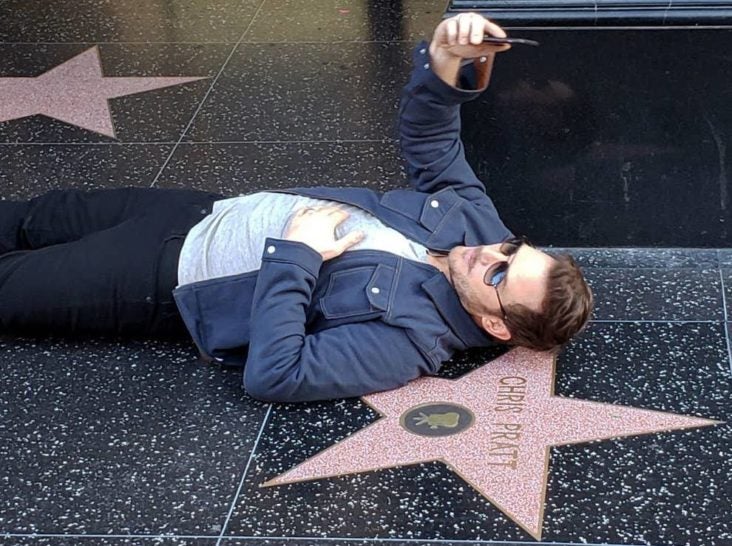 The Hollywood Walk of Fame honors over 2,600 celebrities across the movie, TV, music, radio, and theater industries. This free attraction draws around 10 million visitors a year to both sides of Hollywood Boulevard and Vine Street, where the stars are located. Find the star for your favorite celebrity by using the star directory and look out for a Walk of Fame Star Ceremony to catch a glimpse of a new addition attended by the celebrity themselves.
While you're in the area, pop down to the TCL Chinese Theatre — a historic Hollywood landmark that has hosted many a movie premiere.
Hot Tip:Have your travel camera at the ready as you never know which celebrity you might encounter when exploring Los Angeles. 
12. Go Behind the Scenes With a Warner Bros. Studio Tour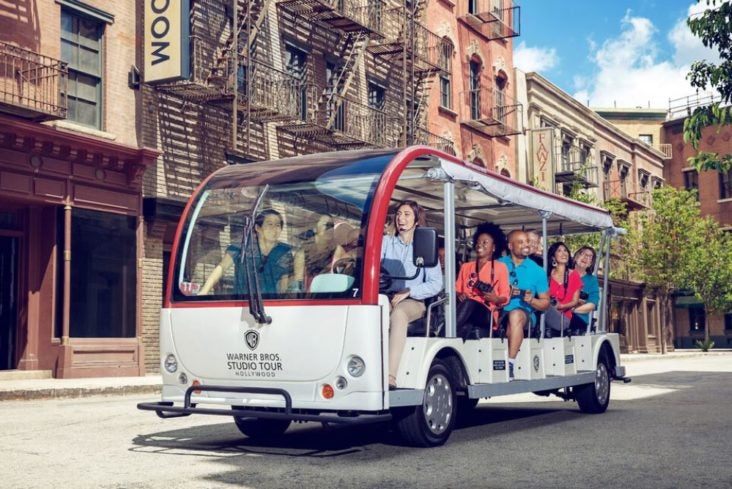 Enjoy a tour of the real working Warner Bros. Studio where you can visit the sets of iconic sitcoms, such as "Friends" and "The Big Bang Theory." Go behind the scenes as your tour guide tells you all about the inner workings of the studios and shows you original costumes and props from the DC Universe and "Harry Potter." You'll get a once-in-a-lifetime photo opportunity riding onboard a bat-pod through Gotham City using green screen technology or recreating a scene in Central Perk — the famous cafe that featured in "Friends."
13. Admire Luxury Mansions on a Celebrity Homes Tour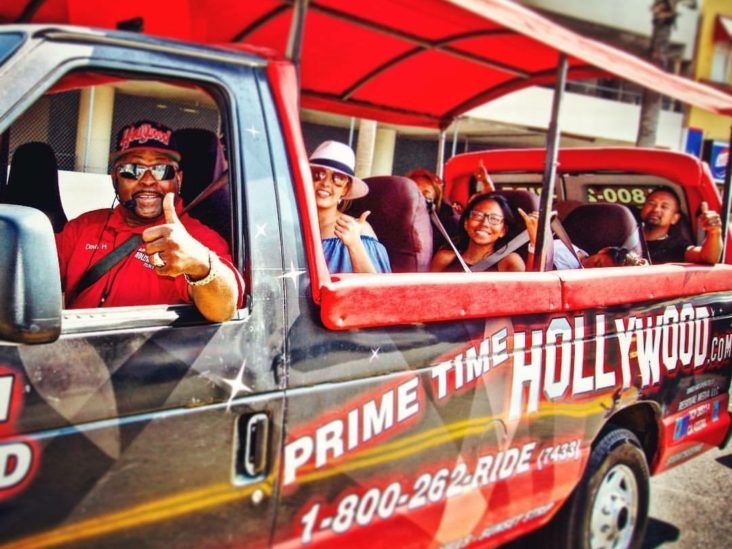 Los Angeles is home to the rich and famous, many of which reside in the famous Hollywood Hills with spectacular views of the city. Take a 2-hour celebrity homes tour to drive up to the front gates of luxury mansions and villas and visit movie shoot locations and iconic landmarks. You'll get to see Beverly Hills, Rodeo Drive, the Hollywood Sign, and much more on this narrated tour.
Hot Tip: If you're searching for accommodations, take a look at the best hotels in Los Angeles to book with points.
14. See Live Film Crews at Paramount Pictures Studios Tour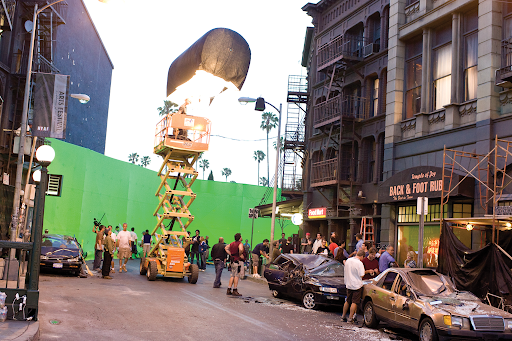 Paramount Studios has been the production site for thousands of movies and TV shows, including "Ghost," "Glee," and "Frasier." Still a working studio to this day, you can take a behind-the-scenes tour to visit a New York Street backlot that resembles neighborhoods like SoHo and Brooklyn, and if the shooting schedule allows, you may get to see inside a soundstage. Learn about the studios' history in the Tour Center and see the film crew (and sometimes celebrities) on shoot days.
15. Pay Your Respects to the Stars at the Hollywood Forever Cemetery

Hollywood Forever Cemetery is the final resting place for many Hollywood legends, including Judy Garland, Rudolph Valentino, and Mickey Rooney. Within the cemetery, you'll find a collection of beautiful monuments, statues, and mausoleums — one of which is set on an island for philanthropist William Andrews Clark Jr. Pick-up a map from the main gate to explore the cemetery and visit during the summer for cemetery film screenings in true Hollywood style.
Best Things To Do in Los Angeles With Kids
16. Ride Roller Coasters at Disneyland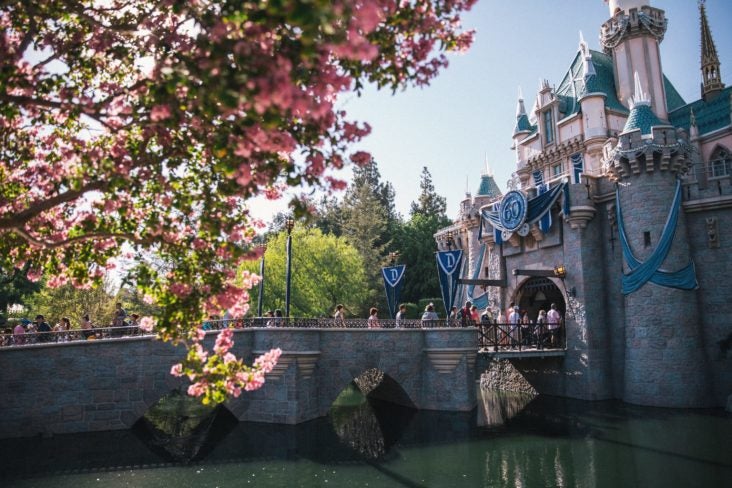 Disneyland Resort consists of 2 separate theme parks — the original Disneyland Park with themed areas such as Frontierland, Critter Country, and New Orleans Square, and the Disney California Adventure Park, featuring Hollywood Land and a range of thrilling rides. Purchase a Park Hopper ticket to access both parks at your leisure and jump on board the Disneyland Railroad, dare to enter the Haunted Mansion, and hold on tight riding the Incredicoaster. Both parks are located around a 30-minute drive from Los Angeles in Anaheim.
Hot Tip: Admission to theme parks is anything but cheap, so make sure you're using the best credit card for Disney vacations to earn those valuable points. 
17. See Movie Magic Come to Life at Universal Studios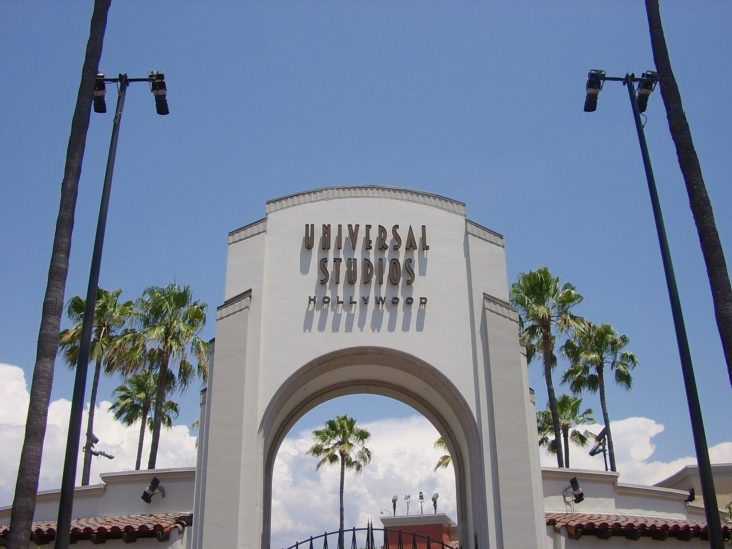 Movie fanatics will enjoy a trip to Universal Studios Hollywood to see the soundstages of this working studio as well as props and scenes from well-known films, such as "War of the Worlds" and "Psycho." You'll see all of this and more onboard the 1-hour Studio Tour and experience some of your own special effects as you encounter a Jaws attack, earthquake, and 3D King Kong. Come face-to-face with dinosaurs on the Jurrasic Park water ride, visit the Wizarding World of Harry Potter, or watch movie magic come to life in the Special Effects Show.
18. Watch a Baseball Game at Dodger Stadium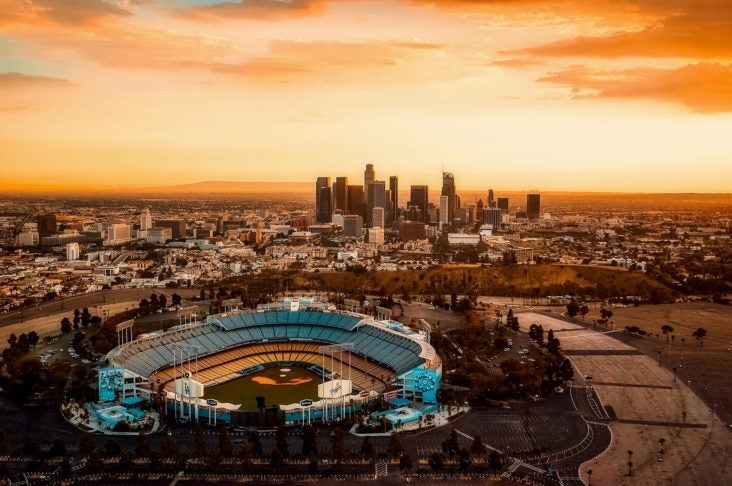 Dodger Stadium
is located north of downtown Los Angeles in the Chavez Ravine. Book a ticket to take in the incredible atmosphere of watching the home team, the LA Dodgers, take on one of its rivals.
Baseball fans can also enjoy a guided tour of the stadium
to hear about the team's history and to visit the locker rooms, dugout, commentary box, and more. Stand down at the field and imagine what it must be like to have 56,000 spectators' eyes on you.
19. Play Arcade Games at Santa Monica Pier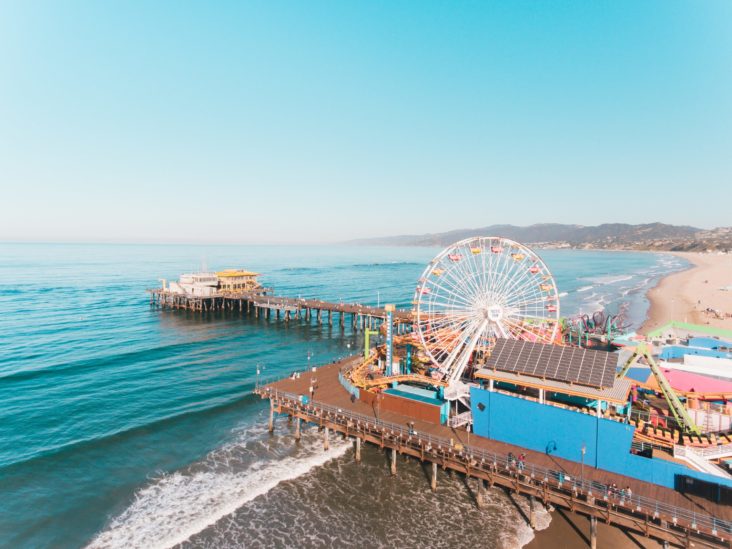 Santa Monica Pier is a popular spot for family fun, with an amusement park that offers everything from roller coasters to bumper cars. Kids will love laughing at the street performers and playing endless games at the arcade. Buy a keepsake from a souvenir shop to remember the good times and sit down for a delicious family meal at a restaurant. Once you've exhausted the entertainment, head down to the beach where you can rent chairs and umbrellas for the day.
Hot Tip: We've shared our tips for amazing family travel with your kids to avoid the stress and have more fun on your vacation.
20. Ride the Historic Angels Flight Railway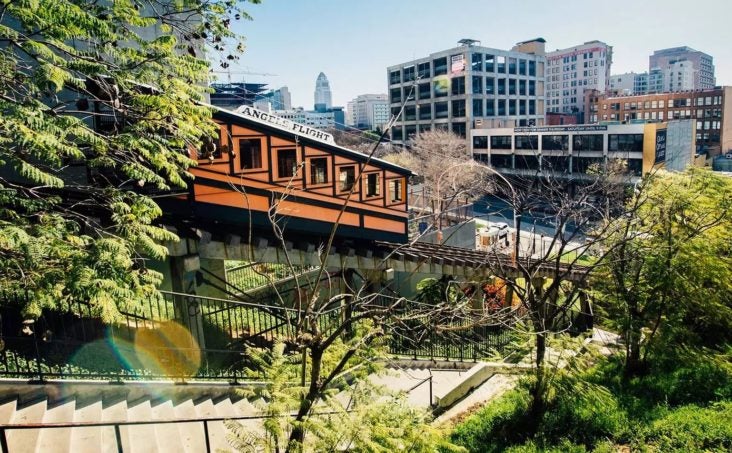 Angels Flight Railway is a century-old funicular transporting passengers between Hill Street and Grand Avenue on Bunker Hill. After being closed for a few years of renovations and restoration, visitors can once again ride the world's shortest railway featured in many films, such as "La La Land" and "The Muppets." Ride this historic landmark for just a dollar and tie in your visit with a stop at the nearby Grand Central Market.
Best Museums in Los Angeles
21. Marvel at the Los Angeles County Museum of Art Collection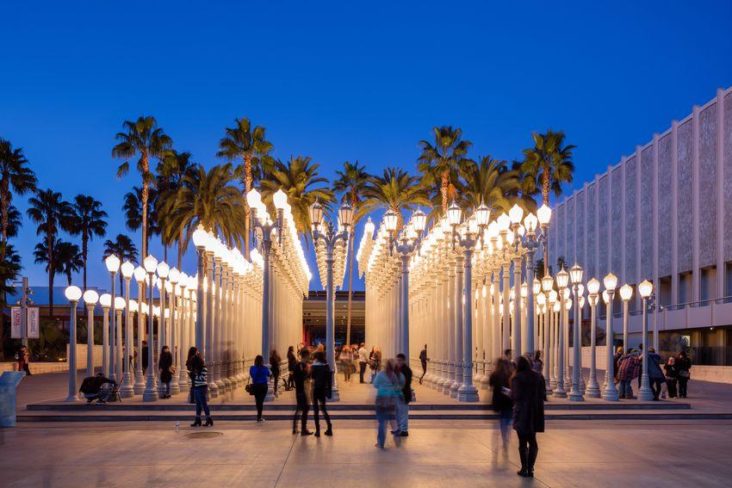 Los Angeles County Museum of Art (LACMA) is the largest West Coast art museum, housing over 140,000 pieces spanning 6,000 years of history. Its permanent collection ranges from Latin American contemporary art to Greek ceramics and Spanish colonial pieces to Islamic art. Temporary exhibits showcase traveling artwork and installations, and visitors can join a lecture or gallery talk with artists and curators to learn more about particular pieces.
Hot Tip: Take a virtual tour of LACMA's collections in our guide to the best virtual museum tours around the world.
22. Learn About Space Exploration at California Science Center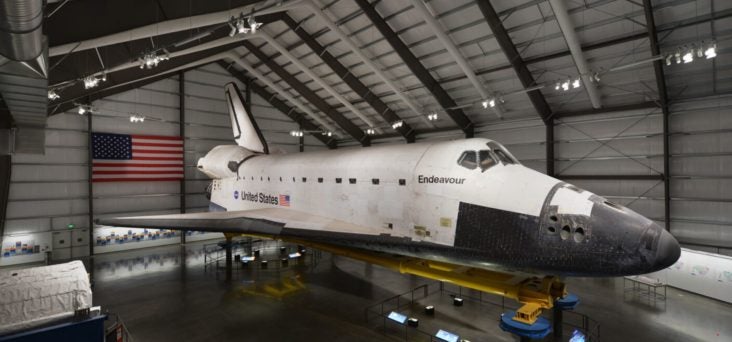 California Science Center is a great museum for curious minds and offers free admission to its permanent exhibits. Explore different environments, from deserts to kelp forests and rivers to the poles, to discover how wildlife adapts across the world's varied ecosystems. See the real-life space shuttle, Endeavor, and learn about space exploration in the Humans in Space exhibit. Young budding scientists will enjoy the Discovery Rooms designed for children ages 7 and under.
23. Stroll Around the Botanical Gardens of the Huntington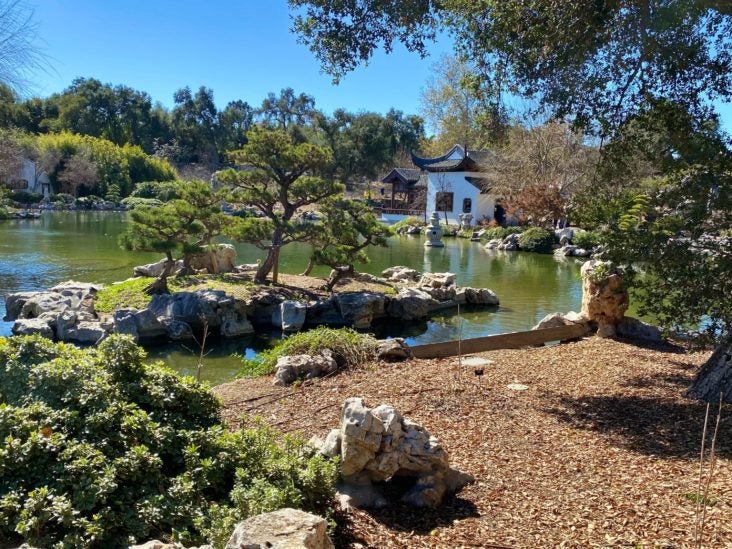 The Huntington is a 130-acre urban oasis located around 10 miles northeast of downtown Los Angeles, boasting 16 specialized gardens. Inside the Chinese Garden, you'll find ornate pavilions and limestone rocks typical of Suzhou gardens and English plants mentioned within famous plays and sonnets flourish in the Shakespeare Garden.
Step inside the Library Exhibition Hall to marvel at rare literature, including a Gutenberg Bible and first editions of Newton's Principia, and admire 15th- to 20th-century American and European art in the exquisite art galleries.
24. Admire Supercars at the Petersen Automotive Museum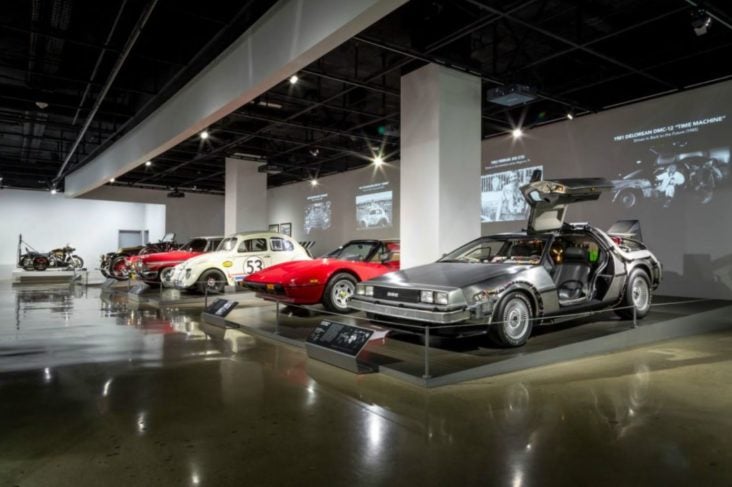 Los Angeles is a city known for its love of cars, and the Petersen Automotive Museum does not disappoint, featuring vintage cars through to supercars of the future. Delve into the mechanics behind these automotive wonders and admire the artistry behind iconic cars, such as James Hetfield's Aquarius and the Buick Skylark Skyscraper. In true Hollywood style, you can also check out the dream machines featured in popular science fiction and fantasy movies, including the famous Batmobile and time-traveling DeLorean from "Back to the Future."
Book your ticket in advance with 24-hour cancellation.
Hot Tip: If you're getting about by car, try to avoid driving around at rush hour as traffic can be bumper-to-bumper on the freeways.
25. Examine Fossils at the Natural History Museum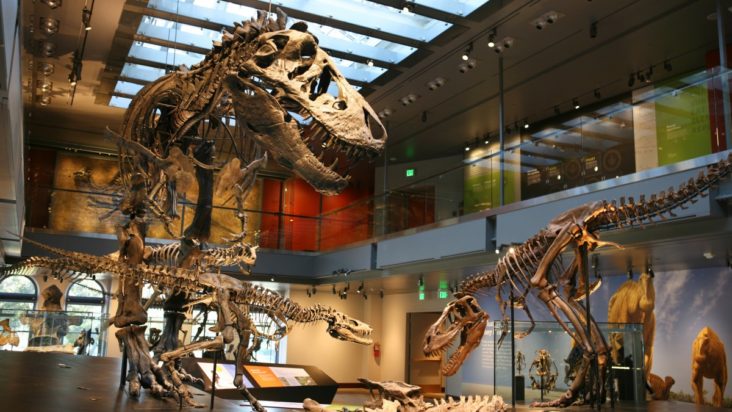 The Natural History Museum houses millions of objects that account for billions of years worth of history, with a particular focus on Los Angeles and Southern California. Discover the natural world, past and present, in a series of interactive exhibits, including the seasonal Butterfly Pavilion, the Hall of Birds, and Gem and Mineral Hall. Examine fossils and mounted dinosaur skeletons in the Dinosaur Hall where you can touch a real 65-million-year-old triceratops fossil.
Best Events in Los Angeles
26. Shop Handcrafted Gifts at Abbot Kinney Festival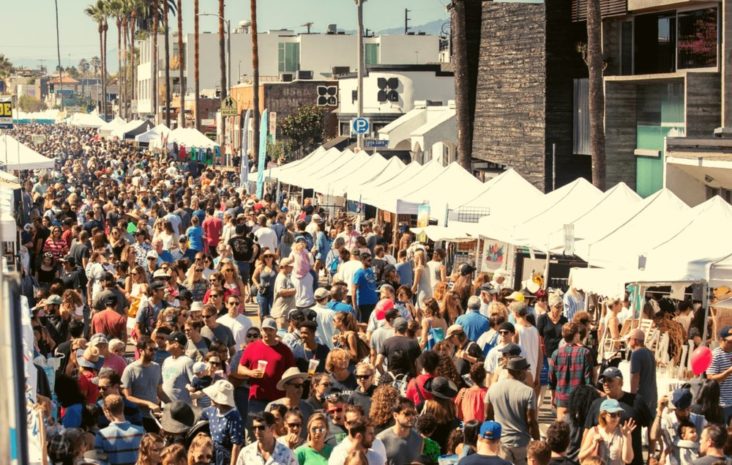 The Abbot Kinney Festival is a street fair on a mile-long stretch of Venice's trendy Abbot Kinney Boulevard. Taking place annually in September, artisans line the street selling hand-crafted jewelry, ceramics, clothing, toiletries, and more. There are also plenty of independent food trucks, kids' entertainment, and 4 stages featuring live music.
Hot Tip: Keep your valuables safe in a crowd with these handy money belts. 
27. Listen to Music Under the Stars at the Hollywood Bowl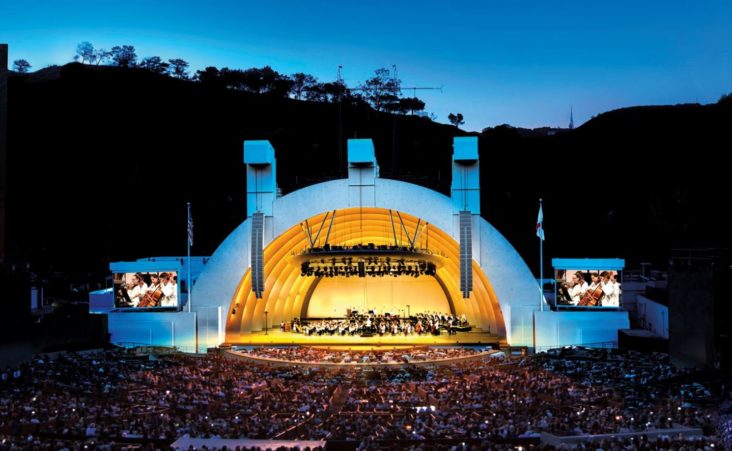 Seeing a summer concert at the Hollywood Bowl is an experience you'll never forget. Having hosted performances since 1922, the amphitheater is almost as much of an LA icon as those that have graced its stage, including the likes of Bob Dylan, Prince, and The Beatles. Catch the summer concert season from June to September, featuring regular classical music from the LA Philharmonic Orchestra and other scheduled performances. Book one of the boxes with a table and you can dine under the stars with your own picnic or a meal ordered from the available vendors.
28. Ride Fairground Rides at the LA County Fair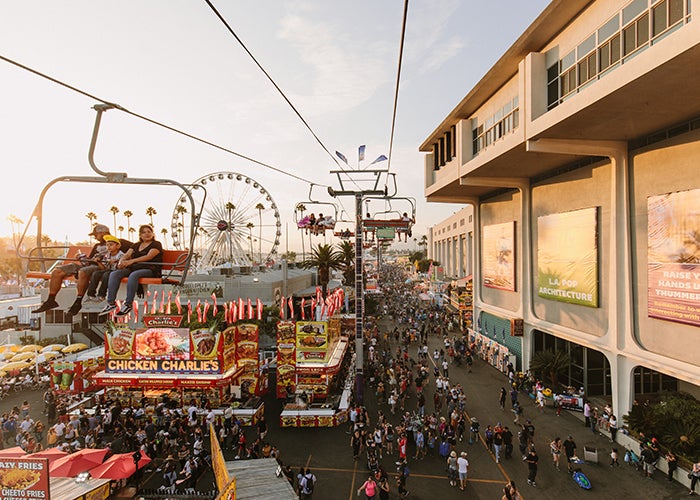 The LA County Fair takes place annually for a few weeks in September and October at the Fairplex in Pomona. Originally a small agriculture expo in the early 1920s, the fair has grown to be one of the largest county fairs in the U.S., attracting over a million visitors each year. From fairground rides to food stalls and educational exhibits to live music, there's so much to see and do for all ages.
29. See Giant Balloon Characters at the Hollywood Christmas Parade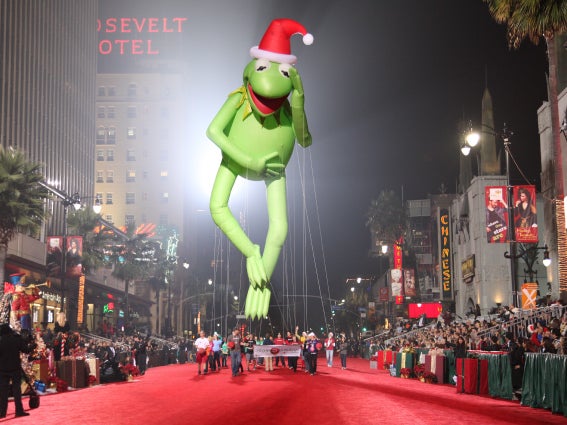 The Hollywood Christmas Parade is a festive tradition in the Los Angeles annual calendar, which sees giant inflatable balloon characters and marching bands parading down Hollywood and Sunset Boulevards. The parade usually features an array of celebrities, including a celebrity grand marshal, with the role previously occupied by Stevie Wonder, Penn & Teller, and Buzz Aldrin. More than 1 million spectators take to the streets the Sunday after Thanksgiving to join the festivities.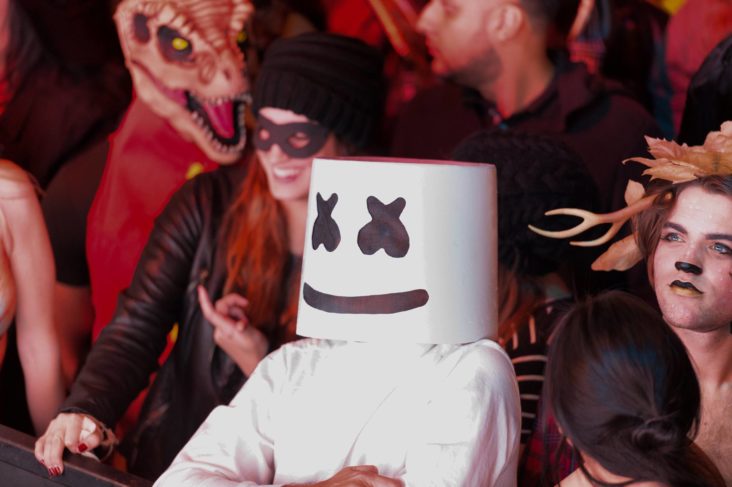 Like many U.S. cities, Halloween is celebrated in a big way in Los Angeles. Many of the half a million visitors that attend the West Hollywood Halloween Carnaval wear fancy dress and parade down Santa Monica Boulevard on Halloween night. Live music is performed on street stages, and for those that want to continue the party into the early hours of the morning, there are countless Halloween parties in the surrounding bars and clubs.
Final Thoughts
Los Angeles is an excellent choice for a vacation, whether you're visiting solo or with friends, family, or your significant other. If you're just in town for a short period, you'll likely want to visit the main tourist attractions around Hollywood, Beverly Hills, and Santa Monica, but we recommended allowing more time to explore further afield.