The Chase Sapphire Preferred vs. the Chase Sapphire Reserve Card
Chase has some of the most sought-after travel rewards credit cards on the market and always enjoys making a big impression during the initial release of their exclusive travel rewards cards.
The Chase Sapphire Preferred® Card became known for its unique metal design years before it became the trend, while the Chase Sapphire Reserve® made a splash with a huge 100,000-point sign-up bonus as an introductory offer when it was first released.
Now that the buzz has settled, it's time to take a closer look at these 2 top travel rewards credit cards.
The Side-by-Side Comparison
Both of these Chase cards can help you earn lots of Chase Ultimate Rewards points, but that's not all they offer. Let's see what they both have in common and where they differ so you can decide which one is right for you.
Sign-up Bonus
Currently, the Sapphire Preferred is offering 60,000 Ultimate Rewards points as a sign-up bonus for making $4,000 in purchases during the first 3 months after your account opening date.
After initially offering a 100,000-point sign-up bonus, the Sapphire Reserve has held at a 50,000 level for the same spending requirements ($4,000 in purchases during your first 3 months).
Annual Fee and Credits
This is where we see a major difference between the 2 cards.
The Sapphire Reserve comes with a $550, which is not waived the first year, making this card somewhat of an investment with the initial fee hitting upfront. However, there are many valuable benefits that often make this card worth the cost (we'll mention some below).
The Sapphire Preferred comes with a $95 annual fee that is also not waived the first year.
Another benefit that sets these 2 cards apart is that the Sapphire Reserve comes with a $300 annual travel credit that can help reduce the cost of carrying this card in your wallet.
Each cardmember year, you will receive a $300 travel credit that automatically reimburses you for a wide range of travel expenses, including Uber (and gas and grocery purchases through June 30, 2021). There's also an included $60 DoorDash credit that will automatically reimburse your first $60 in DoorDash purchases each year.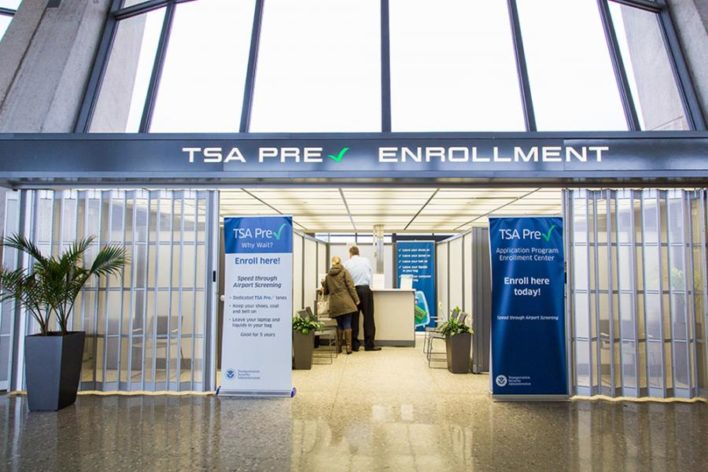 Cardmembers will also receive a statement credit for a Global Entry or TSA PreCheck application fee of $100 or $85, respectively, every 5 years. These travel credits alone can provide up to $400 in credits during your first year with the card.
Bottom Line: The Sapphire Preferred is a great starter card, but the Sapphire Reserve comes with a lot of credits — such as a $300 annual travel credit and a $60 DoorDash credit – that can help offset that upfront $550.
Earning and Value
Both of these cards are ideal for people who regularly dine out and travel since those are the 2 main bonus categories. They do, however, come with slightly different earning rates.
(Remember that the travel category doesn't just include hotels and flights, though. Travel also includes Uber, taxis, train tickets, and more.)
These 2 cards are also very similar when redeeming through the Chase travel portal.
The Sapphire Preferred earns 2x points for each dollar spent on all dining and travel and 1x on all other purchases. Plus, the card earns 5 points per dollar on Lyft purchases.
Points redeemed for travel through the Chase Travel Portal with this card get a 25% bump, making the 60,000-point sign-up bonus worth $750 for travel redemptions that include airfare, hotels, car rentals, and more.
The Sapphire Reserve earns 3x points for each dollar spent on all dining and travel purchases (and up to $1,000 in monthly grocery store purchases from November 1, 2020, to April 30, 2021) and 1x for all other purchases. The card also earns a whopping 10 points per dollar on Lyft purchases.
Points redeemed that are connected to this card for travel through the Chase Travel Portal get a 50% bump, making its 50,000-point sign-up bonus worth up to $750.
Both of these cards earn Ultimate Rewards points, a valuable points currency that is extremely flexible when you are looking to redeem them. You can book any flight at any time with your points directly through the Chase Travel portal, where your points have a fixed value of 1.25 or 1.5 cents per point for travel redemptions.
Both cards also offer the ability to transfer your points to a number of airline and hotel loyalty programs at a rate of 1:1 almost instantly, providing you with an opportunity to really maximize the value of your points — if used wisely!
We've outlined some of the best ways to redeem your Ultimate Rewards points for max value if you're looking for ideas!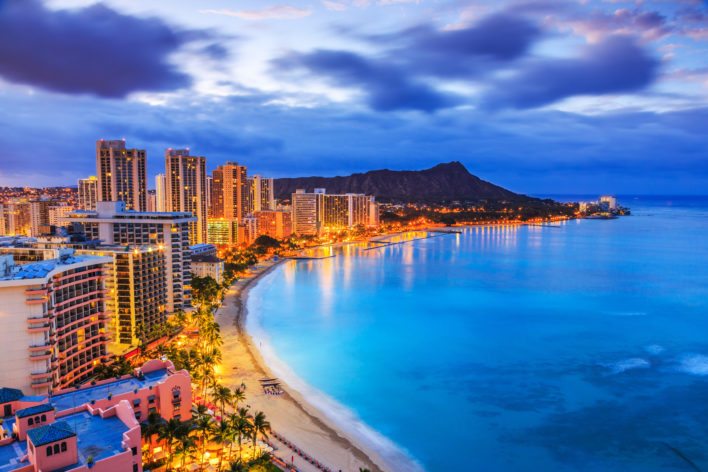 Travelers will find it easy to use their Ultimate Reward points with the variety of different travel partners and flexibility of booking directly through Chase.
Hot Tip: If you have other Chase credit cards that earn Ultimate Rewards, you can combine them with either of these cards.
Travel Benefits and Protection
Each of these cards comes with a wide variety of travel benefits: like many others card there are no foreign transaction fees, plus additional insurance will protect your trips and purchases with some of the best travel coverage available.
While some of the levels of the travel protections are similar, let's highlight the main differences:
One of the best travel benefits of the Sapphire Reserve is the access to 1,000+ airport lounges with a complimentary membership to Priority Pass, helping frequent flyers travel in comfort and style while in airports all over the world.
Likewise, the Sapphire Reserve card includes a free 1-year Lyft Pink membership for primary cardholders. This subscription usually costs $19.99 per month, and includes excellent benefits like a 15% discount on Lyft rides, relaxed cancellation fees, free Lyft bike and scooter rides, and more. A new partnership also offers members a complimentary membership with Grubhub+/Seamless+, offering free delivery on orders over $12 and special deals at nearly 200,000 restaurants.
Both cards offer primary car rental insurance, which insures your car rental before going through your personal car insurance. Any differences here are minor, and wouldn't be noticed by the normal traveler.
Hot Tip: The main difference, when it comes to car rental insurance, is that the Sapphire Preferred doesn't cover expensive or "exotic" cars — and the Sapphire Reserve offers additional coverage with up to $75,000 reimbursement for theft of collision.
(For more information on the top cards for coverage, check out our piece: The Best Credit Cards for Car Rental Insurance Coverage and for additional car rental specifics for the Sapphire Preferred option, check out: Maximizing Car Rental Insurance & Coverage Benefits with the Sapphire Preferred Card)
Both cards also offer roadside assistance, but the Sapphire Preferred charges $59.95 per service call, while the Sapphire Reserve offers 4 free service calls valued up to $50 each per year.
Purchase protection adds additional insurance to purchases made with your card. Both offer up to $50,000 in claims per year, but the Sapphire Reserve protects up to $10,000 per claim while the Sapphire Preferred offers $500 per claim.
Travel protections that cover lost or delayed luggage and trip cancellation are identical, while the trip delay coverage and travel accident coverage comes with slightly enhanced benefits on the Sapphire Reserve.
Bottom Line: Both cards offer significant travel protections for the average traveler and solid purchase protections. The Sapphire Reserve is ideal for those who will benefit from the enhanced perks and 3x bonus categories.
Authorized Users
The Sapphire Preferred no longer offers bonus points when you add an authorized user to your account. But there is also no fee for adding an authorized user, and it's a great way to earn more points from their spending!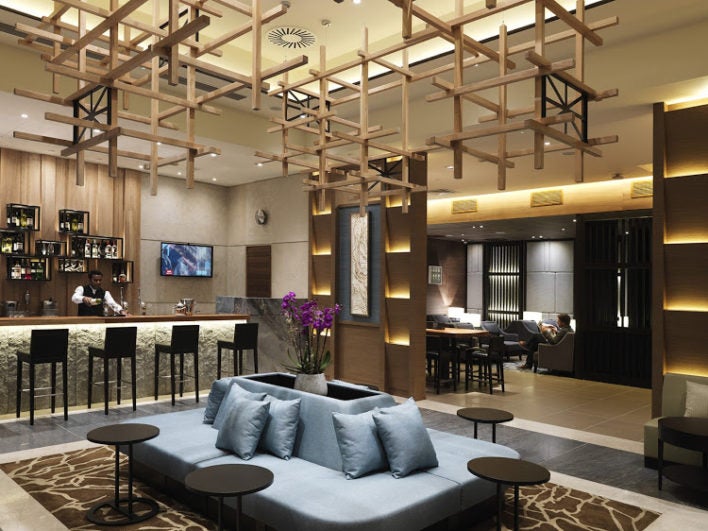 The Sapphire Reserve charges $75 for each authorized user added to your account and also doesn't offer a bonus for doing so. However, it does offer an additional Priority Pass Select card, which provides lounge access to those authorized users.
Final Thoughts
Both of these cards offer incredible benefits and travel protections while offering a flexible rewards program with fantastic value and earning potential for almost everyone.
The Sapphire Preferred is the perfect card for anyone looking for their first travel rewards credit card. With a $0 introductory fee and 2x points per $1 spent on all travel and dining, it should give you an idea of what travel rewards credit cards can do for you.
This is also a great card for someone who may not have immediate travel plans but wants to start saving a valuable and flexible rewards points currency. With a lower annual fee, keeping this card long-term is not as much of an investment, and it will keep your points from expiring as long as you keep the card open.
The Sapphire Reserve is the perfect card for the frequent traveler who will take full advantage of all the travel credits (remember, Uber counts as travel too!), enhanced travel benefits, and protections.
Frequent travelers will also be able to take greater advantage of the increased earning potential with the 3x points for all travel and dining purchases.
The bottom line is that the Sapphire Preferred is a great place to start. If you get the card (or already have it) and notice that you could benefit from an increase to 3x points on travel and dining or some perks that would make your travel better, then you can apply for a Sapphire Reserve.
Just remember, both of these cards do fall under the 5/24 rule from Chase, which is just another incentive to make these top travel rewards credit cards top priorities in your card portfolio!