26 Benefits of the Capital One Quicksilver Card
If you're looking for the simplicity of a cash-back credit card but still aren't sold on paying an annual credit card fee, you may find value in the Capital One® Quicksilver® card.
The card doesn't come with fancy benefits or an earning structure that takes a CPA to figure out. You'll just be earning ongoing cash-back rewards on every purchase and a quick cash sign-up bonus to jump start the process.
You may find additional value in being a cardholder if you're planning a large purchase or you have high-interest credit card debt you'd like to pay off.
This is because the card offers the significant benefit of 0% introductory APR on purchases and balance transfers for 15 months, then 15.74% – 25.74% variable thereafter.
We'll explain how the card works and cover all the benefits of the Quicksilver card!
Initial Benefits
No Annual Fee
If you have an aversion to paying an annual credit card fee, you'll be happy to learn that the Quicksilver card has no annual fee!
Sign-Up Bonus
While sign-up bonuses can fluctuate, there's usually a nice cash bonus for meeting a low minimum spending requirement within the first 3 months after card approval. It's a great way to jump start your earnings!
Credit Card
Benefits & Info
Capital One Quicksilver Cash Rewards Credit Card



One-time $200 cash bonus after you spend $500 on purchases within 3 months from account opening.
Earn unlimited 1.5% cash back on every purchase, every day.
No rotating categories or sign-ups needed to earn cash rewards; plus, cash back won't expire for the life of the account and there's no limit to how much you can earn
0% intro APR on purchases for 15 months; 14.99%-24.99% variable APR after that
No Foreign Transaction Fees
Annual Fee: $0
Earning Rewards
Cash-back on Every Purchase
There are no complicated bonus earning categories to remember as you'll be earning a flat 1.5% cash-back on every purchase you make.
Unlimited Earnings
There's no limit as to how much cash-back you can earn on the Quicksilver card.
Rewards Do Not Expire
As long as you have an active Capital One credit card account, your rewards don't expire. If your account were closed for any reason, you would forfeit any cash-back that hasn't been redeemed.

Redeeming Rewards
Redeeming rewards with the Quicksilver card card is a breeze and just as simple as earning rewards.
Redeem for Cash-Back
You can redeem your rewards at any time for a statement credit or a check.
You can also link your card to PayPal and checkout with PayPal to redeem your cash-back at a rate of $1 to $1.
Automatic Redemption Option
You can elect to have your rewards automatically redeemed at a set time each calendar year, which is perfect for that annual vacation.
Alternatively, you can elect to have your rewards redeemed automatically when they reach a certain dollar threshold ($25, $100, $250).
Redeem for Previous Purchases or Gift Cards
You have the option to redeem your rewards as a credit towards previous purchases or for gift cards.
No Minimum Redemption Amount
You can redeem as little or as much of your cash back as you want at any time.
Hot Tip: Let your cash-back rewards accumulate in your account and use the funds towards that annual family vacation, or for that weekend getaway you've been wanting to take.

0% APR Benefits
One of the most valuable benefits of the Quicksilver card is 0% APR financing on both purchases and balance transfers for 15 months, then 15.74% – 25.74% variable thereafter.
0% APR on Purchases
For the first 15 months from the date your account is opened, you won't be charged interest on new purchases. This benefit can save you hundreds of dollars in interest charges if, for example, you have a large purchase you want to repay over time.
Normally when your balance is not paid off each statement period, you could incur as much as a 25% APR. But with the 0% APR period, if you pay off the entire balance before the 15-month period ends, you won't be charged any interest.
0% APR on Balance Transfers
Do you have high-interest credit card debt you'd like to pay off over a 15 month period? The Quicksilver card features a full 15 month 0% APR period for balance transfers.
This means your balances can be transferred from high-interest credit cards to the Quicksilver card and you won't be charged any interest for the entire period.
While the savings could be substantial, you'll want to make sure the balance is paid in full prior to the expiration of the 15-month period. After that, normal interest rates (which can exceed 25% APR) will be applied.
There is also a 3% balance transfer fee that is charged on the amount transferred, but the savings can still be substantial.
Hot Tip: See how the Quicksilver card stacks up to other Capital One cards in Quicksilver card vs. Capital One Venture Rewards card and Quicksilver card vs. Capital One Platinum Credit Card.
Find Out If You're Pre-Qualified — Without Risk
Capital One Pre-Qualification Tool
Applying for a credit card and getting denied is frustrating. Capital One takes the risk and the frustration out of the process with its pre-qualification/pre-approval tool.
Just complete and submit some basic information, and you'll find out if you have Capital One offers available. To find out more about pre-qualification and how the process works, our in-depth guide tells all.
Card Match Tool
Capital One also participates in Card Match, an excellent tool for finding your own collection of existing credit card offers.
The pre-qualification tool and the Card Match tool cannot guarantee you'll be approved for a specific credit card offer, but they can help you determine which credit cards you're more likely to be approved for.
Hot Tip: Neither the Capital One tool or the Card Match tool affect your credit so you can find out in advance, without risk, if you have personal credit card offers pending.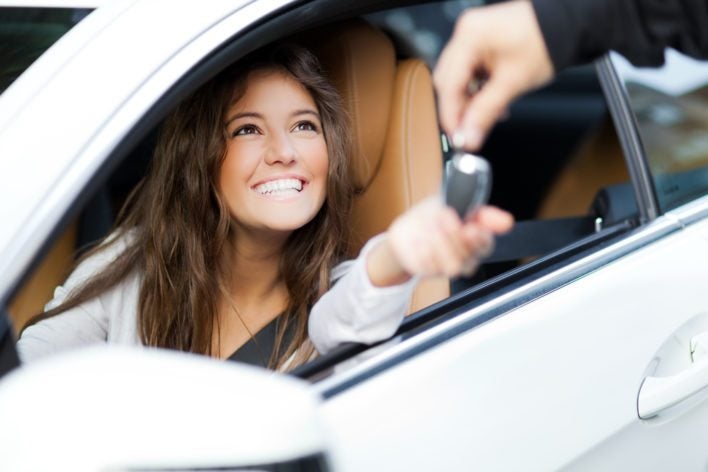 Travel Protection and Benefits
Rental Car Collision Damage Waiver
It's always good to know you have coverage for damage or theft if something happens to your rental car.
Charge the entire rental to your Quicksilver card, decline the rental agency's CDW coverage, and use the coverage provided by your credit card. You'll have secondary coverage in your country of residence and primary in your non-residence country.
Terms apply, of course, and coverage varies depending on where you're renting the vehicle from and if you have current car insurance domestically.
No Foreign Transaction Fees
Take the Quicksilver card with you when you travel as you won't be charged any foreign transaction fees.
Travel Accident Insurance
You'll have coverage for serious personal injury on a common carrier when the entire ticket has been charged to your Quicksilver card.
Travel Assistance Services
No need to worry when things go wrong during your travels. You'll have 24/7 assistance at no charge with the Quicksilver card.
Travel assistance can include help finding an English-speaking doctor, assistance with passport replacement, or emergency transportation. Note that the actual cost of any subsequently provided services is the responsibility of the cardholder.
Hot Tip: If you're a business owner, you might want to check out these Capital One business credit cards as well.
Shopping Protections and Benefits
Price Protection
Looking to buy something but worried it might drop in price later? With your Quicksilver card, you'll receive a refund of the price difference for products purchased which later drop in price. For example, if you buy a laptop for $1,000, and it later becomes available for $800, you will receive a $200 refund.
Your Price Protection is good for 120 days from the date of your purchase, and your purchase must be made with your Quicksilver card. You're limited to a maximum of 4 claims per 12 month period, and a maximum of $250 per claim.
Extended Warranty
Each eligible purchase you make with your card can qualify for an extended warranty benefit.
When the original manufacturer's warranty on a product you purchase is 3 years or less, the warranty is doubled (for Visa Signature Benefits). One additional year is added for Visa Platinum.
For example, if you purchase headphones with a 2-year manufacturer's warranty, it will be extended to 4 years with the card benefit (3 years for Visa Platinum). Exclusions and terms apply.
Bottom Line: Protections and Benefits vary depending on whether you are issued a Visa Signature or Visa Platinum. Your benefits guide will be included with your new card, but you can review each one here. 
Account Management and Security Features
No Penalty APR
When you make a late payment, credit card companies can increase your APR. While Capital One does charge a late fee, your APR will stay the same and not be increased due to the late payment.
CreditWise® Tool
Monitor your credit score with free access via the CreditWise tool. CreditWise is available to you even if you do not have a Capital One credit card.
Set up Custom Alerts
Keep an eye on your account transactions by setting up alerts for any large purchases, payment reminders, or other activity you want to track.
Add an Authorized User
You can add an additional user to your account simply by calling Capital One.
Zero Fraud Liability
You're not responsible for unauthorized charges made on your account or if your card is lost or stolen.
Eno® Virtual Assistant
Eno® monitors your account 24/7 and alerts you to suspicious activity, answers questions about your account, and can deliver the information by text, email, or via your online account.
Capital One Mobile App
Manage your account from anywhere with the Capital One mobile app.
Make a payment, track your transactions, or lock your card with Card Lock® if you misplace it.
Final Thoughts
The Quicksilver card is simple and straightforward. You earn 1.5% on every purchase and redemptions are easy.
The real value of the card, especially with no annual fee, could be maximized if you had a large purchase coming up. You could pay it back over the 15 month 0% APR period with no interest charges.
You could also save interest charges by transferring a balance from your high-interest credit cards. You'll still incur the 3% transfer fee, however.
Since the Quicksilver card requires excellent credit, you might consider comparing other cash-back and travel rewards credit cards that might be a better fit.
Great credit equals greater choices when it comes to rewards-earning credit cards.