Indigo® Unsecured Mastercard® — Review [2021]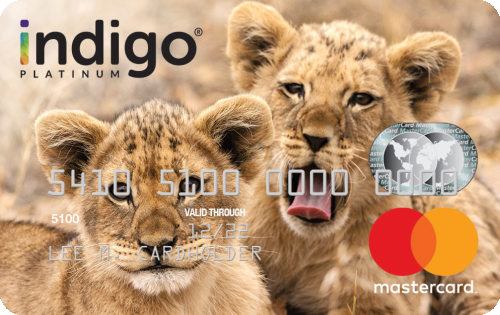 "Designed for those with less than perfect credit."
Indigo® Unsecured Mastercard® — Snapshot
Welcome Bonus & Info

(Partner Content)

No security deposit required
Card designs to fit your personality at no extra charge
Less than perfect credit histories can qualify, even with prior bankruptcy!
Account history is reported to the three major credit bureaus in the U.S.
Pre-qualify for a card today and it will not impact your credit score
Accepted nationwide wherever Mastercard is accepted
Fast and easy decision on your application
Protection from fraud, if your card happens to be lost or stolen
Indigo® Unsecured Mastercard® — Fees
Annual Fee

Interest Rates
---
Featured Image Credit: Celtic Bank
Travel prices are about to surge from pent-up demand.
Use this points strategy to lock in pennies-on-the-dollar pricing in 2021, all without being a frequent flyer...
How do I only pay $30 to go to Hawaii, $200 for business class to Asia or just $150 to Europe?
Discover the real-life strategies that anyone can use to enjoy limitless travel (even on a limited budget!)
Just sign up below and I'll send you the Limitless Travel Playbook instantly:
We respect your privacy. Please view our privacy policy here.