Barclaycard Arrival® Plus World Elite Mastercard® — Full Review [2021]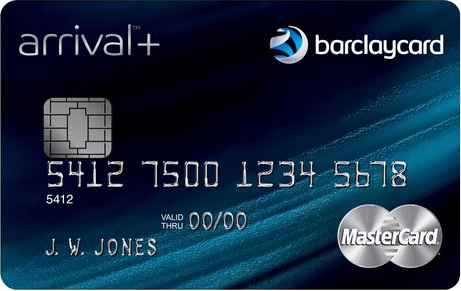 "Consistent Earning and 5% Rebate Rewards"
With steady accumulation of points, a rewards rebate every time you redeem, and luxury travel benefits, this card will be a traveler's dream.
The Barclaycard Arrival® Plus World Elite Mastercard® is no longer offered by Barclay's and the information below was not provided nor reviewed by the issuer. 
You're new to the points world, and you want a great card that makes it easy to understand and earn points while you untangle all the other "hacks." Perhaps you want to travel the world for cheap while writing your blog and gaining new experiences.
This is the perfect starter card, and is among the most popular rewards credit cards.
Arrival Plus Card — Snapshot
Welcome Bonus & Info

(Partner Content)

Enjoy 70,000 bonus miles after spending $5,000 on purchases in the first 90 days
Earn unlimited 2X miles on every purchase
New – Control Your Card – Instantly secure your accounts by locking your cards with Barclays SecurHold™, plus set transaction limits and block certain purchase categories for you or your authorized users. Available only on the Barclays mobile app.
Book travel your way-no airline, seat or hotel restrictions-and redeem your miles for travel statement credits
Get 5% miles back to use toward your next redemption, every time you redeem
No foreign transaction fees
International Chip and PIN for use at self-service chip terminals around the world
Miles don't expire as long as your account is open, active and in good standing

Rewards Center

Redeem miles as statement credit in your account page

Customer Service Number

1-877-408-8866 (Available 24/7)

Login Link
The Ideal Cardholder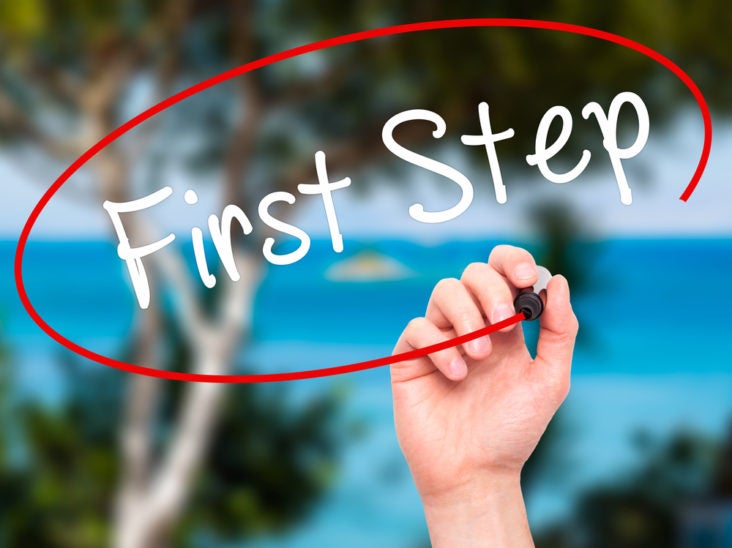 Sign-Up Bonus and Earning Rate
Beginning with a sign up bonus after your standard purchase amount within the required months (see above), you'll be well on your way with travel credit ready to be redeemed.
The rewards rate on this card is a solid 2 points per $1 spent, with no limits and no restricted categories.
Other cards cap out the rewards at a certain dollar amount per category, or restrict the categories in which you can earn the higher rewards rate. But here, you get a nice 2x deal everywhere!
Bottom Line:  The Arrival Plus card earns 2x points for all purchases and costs $89 per year.
Card Benefits and Value
This is a travel rewards card, meaning you'll earn the points as account credit you can apply towards travel related purchases.
Once you have enough, simply go into your account and apply the credit to your statement.
This card also gives you a 5% rebate for all redeemed points, making the value of the rewards rate equal out to 2.1 points per dollar.
Unlike some other cards, it allows you to earn miles while making your travel purchase and then apply those earned miles right back to your statement, while additionally earning a 5% rebate.
Value Compared to Other Cards
Contrast this to an airline or hotel card which deposits earned miles into the appropriate loyalty program account: when redeeming, you are taking points out but none are going back in.
Here, your redemptions are worth $0.01 per mile when redeeming for travel. This is a very standard evaluation that isn't the worst you will find, but it also isn't the best.
Great for Flexible Travelers
A world traveler likes flexibility, and you'll get that with this card.
First, it has no foreign transaction fees and includes chip technology. So no matter where you are, your card will likely be accepted and continue to bring home points.
If you're in Hong Kong and you want to travel to Thailand on a budget, you can look around for the best deals and book them all through your Arrival Plus card.
Then, redeem the miles back as statement credit, collect your rebate points, and keep going.
You won't have to deal directly with specific airlines or hotels, but if you're going to book through a third party it may be worth a call to confirm this will count as reimbursable.
Travel Reimbursement for Hotels, Airlines, and More…With a Caveat
Your redemption options don't stop at airfare or hotels, either. There is a long list of items you can use your rewards for, including timeshares, cruises, discount travel sites, and most public transportation options.
Be warned though: you have to redeem for a minimum of $100 and can only apply against a purchase once, so we recommend applying your credit toward larger purchases. As always, planning is the key.
If you just aren't traveling or using the card anymore, you do have the option to redeem for other statement credit or gift cards, but doing so cuts the value of the points in half (5000 points for $25), so we don't recommend doing this.
Other Card Benefits

If you need a balance transfer, you can transfer to this card and enjoy 12 months of interest-free balance after the fee.
You won't earn any points for this, so it's not highly recommended unless you know you'll be able to pay it off after the 12 months. Other low-interest credit cards also offer 0% APR on purchases, but no such luck with the Arrival Plus card.
Next, let's talk about the Luxury Travel Benefits. These are actually MasterCard benefits made available to certain cardmembers.
They offer basic benefits, "World" benefits, and finally this card's "World Elite" benefits. It basically includes all the other travel benefits in addition to some extras.
These include:
Free business class upgrades on participating airlines with purchase of a full-price economy ticket
Hotel room upgrades with SPG and other hotel partners
Airline discounts up to 30%
A complimentary companion ticket with a full-fare business class purchase
Cruise discounts up to $500
And many more!
Still Collect Your Loyalty Points From Your Travel Partners
It's worth explicitly noting that you can still be a member of all the different loyalty programs and try to focus your travel on specific partners to further maximize your travel benefits.
You'll continually be paying for everything with this card and earning card miles, but points earned through the loyalty programs still accrue into those accounts to be used later as well.
This can be an even more powerful strategy if you want to move past the beginner stage!
Great Card If
Traveling is your main goal and you're going to do it often (including internationally)
You like simple rewards and earning options and don't want to manage a bunch of cards
You love to shop around for deals and have no specific airline, hotel or other travel company loyalty
You want to take advantage of the vast array of Luxury Travel Benefits available to card holders
Don't Get If
You're not much of a traveler
You intend to redeem for many smaller purchases rather than a few bigger ones ($100 minimum redemption option)
You want to use this card for business (Barclays restricts earning for business expenses)
Arrival Plus Card — Fees
Annual Fee

Foreign Transaction Fees

0% of each transaction in U.S. dollars

Interest Rates

?

18.24%, 22.24% or 25.24% variable based on your creditworthiness

Late fees

?

Balance Transfers

0% for first 12 billing cycles following each balance transfer that posts to your account within 45 days of account opening
After that: 18.24%, 22.24% or 25.24% variable based on your creditworthiness
Fee: Either $5 or 3% of the amount of each transfer, whichever is greater

Cash Advance APR

27.49% Variable
Fee: Either $10 or 5% of the amount of each cash advance, whichever is greater
Best Way To Maximize Arrival Plus Rewards
Earning miles is fairly straightforward with this rewards card: buy everything on the card. Anything you could possibly pay for, try to purchase with your card as long as there are no fees!
You'll get 2x points for everything plus the 5% redemption bonus back, equating to 2.1x.
Below are examples of things you could put on your card:
Groceries
Utilities and bills
Restaurants, drinks, and entertainment
Doctors visits
Supplements
Insurance
Business expenses (if you don't have a higher earning card)
Memberships (gym, etc.)
Haircuts
Rent*
When earning points, plan ahead to make sure you get to a minimum 10,000 points: this is the absolute minimum value ($100) you can redeem at once. You can always redeem anything above this amount, however.
Another way you could rack up more points is to get additional cards if you have a child or spouse who spends separately. You essentially just expand your ability to earn points but get no additional benefits.
---
*Note: Depending on your living situation, you may be able to pay rent on a credit card without incurring extra fees. If this is the case, absolutely use your credit card to pay for your rent!
If you do have a fee, then it may or may not be worth it. Typical fees range 2-3%. Let's look at the math:
Say you pay $1,200 per month in rent. If you take a 3% fee for using a credit card, but get to accrue all those points, then you would pay $1,236 for rent and get 2.1x points for it.
This is assuming the fee isn't somehow charged separately and just rolls into your rent (fees don't earn points, and there are many other restrictions as well).
That's worth 31,147 points (at 2.1x) total! For that amount, you can redeem a $311 travel credit.
But wait! How much did you pay in fees?
Well, at this rate, $36 for 12 months is equal to $432. So you're actually losing value by using your credit card.
At a lower fee, you could potentially break even, and it turns out that sweet spot is 2.14% for this rent amount. But will you make enough for it to be worth the hassle?
With $2,000 rent and 2% fee, you would come out ahead $34. Any higher of a fee, and it's not worth it, but if you increase rent you will make a bit more. Anyone who is able to get less than a 2% fee will likely see benefit, but make sure to do your own math for your situation.
Final Note: This only applies if the fee gets charged as rent and whole thing gets counted as a retail purchase. We have not tested this, and the scenario is all in theory!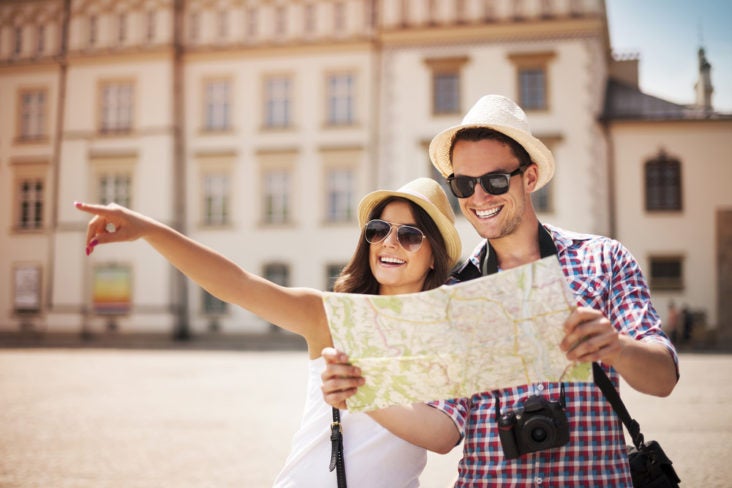 Best Way to Redeem Arrival Plus Rewards
To redeem points earned with this card, simply go into your account, navigate to Manage Rewards, and choose to redeem points for travel purchases.
We suggest planning to do this immediately after you make your travel purchase, but it must be within 120 days (so plan accordingly!).
Also, since you can only redeem for a minimum of $100, you'll likely get one or two good redemptions per year out of your points earned.
We'd suggest saving up to pay for one larger purchase all at once, just so you don't have to worry about the minimum spend every time.
Know that you'll only get your 5% points back when you redeem, so you'll have to keep on earning and redeeming to make this card worth it.
You can use your card to redeem for gift cards and other merchandise through the Barclays portal, but doing so cuts the value of your points in half ($0.005), so we don't recommend it!
There are no direct partnerships with this card like you would see with other cards. However, the beauty of this arrangement is the flexibility of choosing whatever travel partner you want.
Again, you can still be a member of any loyalty program you want. This card doesn't add to those loyalty accounts, but that shouldn't stop you from accruing any extra rewards there as well – it's all free!
Instead, this card offers users the Luxury Travel network from MasterCard, which includes a multitude of partners.
The only trouble is finding out who the partners really are, so you'll likely just have to call their customer service and talk about the benefits with them.
Authorized Categories for Redeeming Miles
With regards to travel, only certain categories count as travel for the redemptions. Here is the list of approved travel categories to make redemptions against ($100 min):
Airlines, hotels, motels, timeshares, campgrounds, car rental agencies, cruise lines, travel agencies, discount travel sites, trains, buses, taxis, limousines, ferries
Your annual fee also counts as redeemable, but we do NOT recommend doing this.
Because this amount is less than $100 and the minimum mile redemption is 10,000, you would have to spend that many points and waste the value of some of your points!
Alternatives to the Arrival Plus Card
The Discover it Miles Card is very similar. It also earns travel rewards that are accrued on the card just like cash-back.
But which one is better? For your first year, the Discover it Miles card is better since it earns the equivalent of 3x points which can be applied to your travel purchases.
After this first year, though, the Arrival Plus card is much more valuable, because it earns at an equivalent rate of 2.1x at all times.
That earning rate is better than other cash-back cards like the Capital One Quicksilver Cash Rewards Credit Card or the Citi Double Cash Card. The Capital One Quicksilver Cash Rewards Credit Card only earns 1.5% cash-back, while the Citi Double Cash Card earns 2% (1% at purchase with another 1% when you pay your bill).
However, this Barclays card comes with an $89 annual fee (waived the first year), so there is a minimum amount you would have to spend in order to make up for this difference in cost.
Bottom Line:  The Arrival Plus card has the best-earning rate from similar travel rewards and cash-back cards, but it has an $89 annual fee (waived the first year). This value must be accounted for when determining its worth.
The Gritty Details: Everything Else You Need To Know
One thing to note off the bat is specifically for business owners: Barclays' policy says you will not earn miles if you are making purchases for a business.
It's also important to note that the sign-up bonus may only be available to new cardmembers with Barclays, and there are other restrictions (as with most cards), so be sure to check the full Terms and Conditions.
We always recommend checking the new cardmember clause and the exclusion of certain states/territories clause.
The 120-Day Redemption Restriction
Remember that you have only 120 days to redeem your rewards for travel credit. Also, you can only redeem for one item, so you can't aggregate multiple expenses into a bigger reward.
This means that you'll likely be using your points to pay off one big expense, like a plane ticket or a hotel visit.
If you are prepaying for something you know you want to use rewards on, be sure you already have the points to pay for it, because you won't be able to pay it off after 120 days.
Of course, there may always be another travel purchase in the future, but it's worth it to do a little planning.
Balance Transfers and Points Expiration
For balance transfers, you have 45 days from the time your account opens to post them to your account and take advantage of the 0% introductory APR for 12 months. After that, a variable APR of 18.24%, 22.24% or 25.24% will apply.
Note that your balance transfer fee of $5 or 3% (whichever is greater) will still apply. This is certainly a better deal than paying 15%+ interest, but still comes at a price. Finally, know that you won't accrue points for the balance transferred.
Your miles, like most cards, don't expire as long as your account is still open and in good standing. Unlike many cards, though, Barclays actually considers your card closed if you haven't used it in 6 months.
It's inadvisable to just have a card sitting around if you're not going to use it and it carries an annual fee after the first year, but in this case, they'll actively close you up!
If you do want to close the account, make sure to use the miles before that. Note that while we discuss the value being 2.1x, the actual case is that you get 5% back each time you redeem.
So if you redeemed for 10,000, you'd get 500 miles back in your account to put towards your next purchase. If you redeem 30,000, that's worth 1,500.
If you eventually want to close off your account, you're going to have unused miles simply because you get the rebate each time you redeem.
To minimize this loss, try to make your last redemption right at 10,000 points so you'll have the least possible amount of miles left in the account.
Earning Miles Details and Autopay
When you earn miles, any amount less than a dollar is actually rounded. If it is $0.50 or greater, it is rounded up, and $0.49 or less is rounded down.
So a purchase of $43.50 will count as $44 and earn you 88 points. A purchase of $43.49 will count as $43 and earn you 86 points. Consider this when leaving tips at restaurants!
Also, Barclays has a very strict policy on earning and redeeming miles. For example, if you ever forget to pay your bill by the due date, you may not earn miles for any purchases from that month.
You also might not be able to redeem miles. So be sure to put on that bill on autopay!
Other Unique Features
Below is a list of additional benefits you'll get if you sign up to this rewards credit card. These are pulled from their benefits explanation document.
Express delivery – If you're really excited for your card to come, you can actually request it to be next-day delivered; be sure to check this option when you are signing up. A signature will be required, so you'd have to be at home to receive it.
Complimentary FICO credit score – Always know your credit score by tracking it through your account. You get a free FICO score that will give you access to your score over time.
This is cheaper than paying $5-$15 for credit tracking services, although you will only get the one score rather than all three.
MasterCard World Elite Concierge – Someone is available 24/7 to help you with your travel or everyday needs.
You will be given your own profile so that whenever someone helps you they'll have access to your preferences and be able to assist you more thoroughly.
Barclays gives the example of using the service to find a local expert to provide on-site assistance when you're having something delivered and can't be there. They also suggest you can get into unique dining and entertainment venues through them.
There is no mention of price anywhere here, so may as well call and see what you can get through the service (1-888-963-7036)!
Luxury Travel – This program ensures you have access to some great travel options when you're ready. Give them a call 24/7 and you get a free travel agent to help you plan and book your vacation packages.
The World Elite Hotels and Resorts Portfolio includes Starwood, Hyatt, and many more. The World Elite Air Program includes Aer Lingus, Lufthansa, and more.
Actually, the air program has some pretty valuable benefits. First, it can give you a complimentary upgrade to business class if you book a full fare economy class ticket.
Second, if you book a full-value business class ticket, you can get a free ticket or up to 50% off on a ticket, depending on the airline.
For the business traveler, that means you could bring your spouse with you on your trip! Finally, the program has savings across the board on international travel.
If you're a private jet charterer (who isn't??), then you can get some good deals as well. Some of these include $500 off, 5% off, and complimentary meals.
Barclays also partners with cruise operators such as Royal Caribbean, Avalon, and Regent. This can get you a potential savings of up to $500 per cabin if you like to take cruises.
Finally, they are partnered with tour companies, rental car agencies, and chauffeurs to bring you additional savings on your travel in style.
You can get complimentary status with any rental car agency so you can enjoy better cars while on the road, although anecdotally this doesn't always work.
Price protection coverage – You can get refunded for finding a better price on an item within 120 days of purchase at up to $250 per item and $1,000 per year. Simply send in your receipt and the newly-found price to receive the difference.
It needs to include all the details of the offer in order to be eligible, and unfortunately, they don't accept internet advertisements. Also, there is a list of exceptions like cars, boats, and more.
Purchase security – For up to 90 days after the purchase of an item, you may be able to get replacement, repair, or reimbursement. The maximum here is $1,000 per item and $50,000 per year.
This covers things like fires, vandalism, weather, spacecraft (we've all had that happen!), and theft. Again, there are exceptions.
Return protection – Similarly, for up to 90 days you can get reimbursement for items that can't be returned to the vendor. The maximums are $1,000 per year and $500 per item.
Extended protection – Their extended warranty program doubles your warranty (up to one year maximum). The original warranty must be three years or less.
MasterCard Global Service – This is a 24/7 service for lost and stolen cards, emergency card replacement, and cash advances. Various numbers are listed in the benefits document and differ per country.
Auto rental collision damage waiver – Deny the rental agency's protection and get the value of the car covered in case of damage.
Travel assistance services – Similar to a AAA service, they will help you out in a pickle on your travels. Call 1-800-MC-ASSIST and you will have free use of the service, although you may incur charges for things like towing or whatever third party help you need.
Travel accident insurance – You are covered for up to $250,000 for travel accidents, baggage delays, and trip cancellation. The baggage portion of your Barclays travel insurance gives out $100 per day for up to three days of missing bags.
However, this payment is limited to essential items needed during the emergency. Trip cancellation covers you for up to $1,500 of cancelled or interrupted trips.
Frequently asked questions
Is the card worth it?
This will depend on your situation, but it is a solid card for the type of person who wants a card that's easy to use and has good rewards.
You'll earn 2x points for all purchases, meaning you don't have to worry about what category you're spending in.
The card is free the first year, then costs $89/yr. So if you are spending enough to make up for this, then the card could be considered "worth it."
One of the great benefits of this card is that for every redemption you make, you'll get 5% of the miles spent back. This essentially means the card earns 2.1x points as long as you keep redeeming.
Additionally, you can make your travel purchases with the card to earn more points and then use those earned points to pay it off.
Other benefits include a free FICO score, access to the World Elite Concierge and Luxury Travel, as well as an array of travel and other insurances.
If these things are valuable to you, then the card is most definitely worth it.
What is the Arrival Plus card travel insurance?
Barclays travel insurance covers a few different items. First, you get rental car collision insurance. Decline the agency policy and you will be covered for the value of the car if you use your card to make the purchase.
Next, you have Travel Assistance Services. This is a concierge-type service that helps you out during travel issues. While the main service is free, any third party service must be paid for.
Finally, you also get travel accident insurance. If paying on the card, you'll get up to $250,000 in case of accidents, baggage delays, and trip cancellation.
If your baggage is delayed, you can get $100 per day for up to three days while waiting for it, but this only covers essential items. Trip cancellation covers up to $1,500 of cancelled or interrupted trips.
What is the Arrival Plus card login?
What are the Arrival Plus card benefits?
First, you earn points at 2x per dollar spent on all categories. Combined with the 5% rebate earned when you redeem those points, you essentially earn 2.1x per dollar.
You have to redeem a minimum of $100 at a time, and this can only be applied against a purchase one time.
Next, you get a complimentary FICO score, World Elite Concierge, Luxury Travel benefits, price protection, purchase security, return protection, and extended warranty protection.
Finally, you get car rental and travel insurance including travel accidents, baggage delays, and trip cancellation.
What is the difference in the Barclays Arrival World Elite MasterCard (expired) vs. Arrival Plus card?
Mainly, the difference is that the Arrival Plus card has a yearly fee and earns 2x points everywhere.
The Barclays Arrival World Elite MasterCard (expired) has no annual fee and only earns 2x points on travel and dining purchases, with 1x everywhere else.
You'll also get World Elite benefits such as the concierge and Luxury Travel program with the Barclays.
Note that the Barclays Arrival World Elite MasterCard (expired) is no longer available for new applications.
Does the Arrival Plus card have rental car insurance?
Yes, the car rental insurance covers the value of the car when using the card to book the reservation.
What is the difference in the Arrival Plus card vs Chase Sapphire Preferred Card?
Both cards earn 2x points in travel and dining, but the Arrival Plus card also earns 2x points everywhere else.
Both cards have an ongoing annual fee after the first year, but the Barclays fee is $6 cheaper than the Chase Sapphire Preferred® Card.
You'll see a bigger difference in how the rewards are earned.
Arrival Plus rewards are like cash-back that accumulates in your Barclays account and can only be used to give you statement credit toward travel purchases (in $100 minimum redemptions).
When you redeem, you get 5% of those dollars back.
The Chase Sapphire Preferred Card earns points that go into Chase Ultimate Rewards and can be used on a variety of things, from travel to shopping to transferring into partnered loyalty accounts.
In most cases, Chase points are redeemable for a higher value than Barclays miles.
Chase's portal also offers 20% off on flights and travel when using points, whereas the Arrival Plus card only offers the 5% rebate. Both cards offer a variety of insurances.
What is the Arrival Plus card interest rate? Is there a 0% APR?
The card typically offers an introductory APR. However, its normal purchase APR is higher once the period ends (see card summary table above).
Does the Arrival Plus card have foreign transaction fees?
There are no foreign transaction fees on the card, allowing you to use it overseas without incurring any extra costs.
Travel prices are about to surge from pent-up demand.
Use this points strategy to lock in pennies-on-the-dollar pricing in 2021, all without being a frequent flyer...
How do I only pay $30 to go to Hawaii, $200 for business class to Asia or just $150 to Europe?
Discover the real-life strategies that anyone can use to enjoy limitless travel (even on a limited budget!)
Just sign up below and I'll send you the Limitless Travel Playbook instantly:
We respect your privacy. Please view our privacy policy here.