Citi® / AAdvantage® Platinum Select® World Elite™ Mastercard® — Full Review [2021]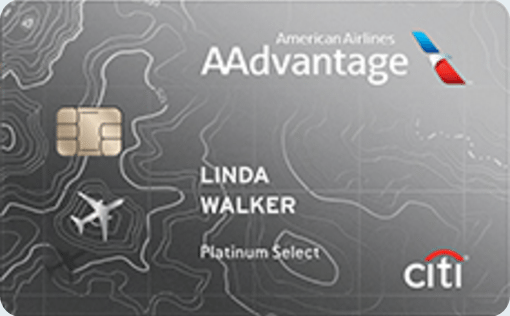 "Harness the Signature Airline of the U.S."
Status lovers will enjoy the variety of benefits that come with this card. From free bags to reduced-price inflight beverages, AA still flies in style.
The information regarding the Citi® / AAdvantage® Platinum Select® World Elite™ Mastercard® was independently collected by Upgraded Points and not provided nor reviewed by the issuer. 
---
Blue skies and fair winds make for a good day to fly! Choosing your airline can be difficult, since factors like location, time, and destination all go into whether or not you can fly somewhere.
An easy choice for many people is American Airlines, because they're the largest airline in the world. If you're an American, you've probably flown American Airlines at least once.
Frequent fliers tend to enjoy the treatment they can get, from boarding privileges to free bags to lounge access. There's many reasons to fly with AA, and if so then getting a Citi® / AAdvantage® Platinum Select® World Elite™ Mastercard® could be for you.
AAdvantage Platinum Select World Elite Card — Snapshot
Welcome Bonus & Info

(Partner Content)

Earn a welcome bonus of 50,000 American Airlines AAdvantage® bonus miles after you spend $2,500 within the first 3 months
Earn 2x miles at gas stations, restaurants, and on American Airlines purchases.
Traveler Focused Card Benefits:

Flying American on a domestic flight? You and up to 4 companions on the same itinerary each receive a free checked bag.
Preferred boarding when flying American
Receive a 25% savings on eligible inflight food and beverages when you use your card on American Airlines flights.
No foreign transaction fees

Card Categories:

Rewards Center

Customer Service Number

1-888-248-4226 (Available 24/7)

Login Link
The Ideal Cardholder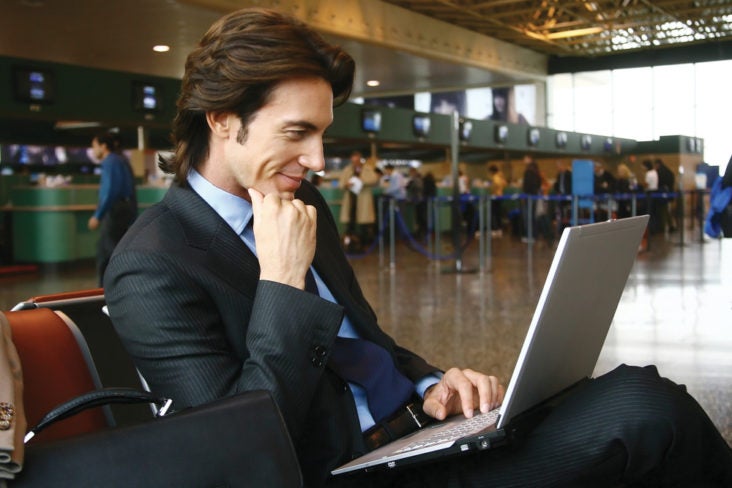 Sign-up Bonus, Earning Categories, and Points
Currently, signing up for the AAdvantage Platinum Select World Elite card will earn you the sign-up bonus listed above in the card summary table.
You also earn AAdvantage miles at a rate of 2x on AA flights and services. While this isn't the greatest, it is certainly a respectable amount of bonus miles for making flight purchases.
You'll also earn 2X miles at restaurants and gas stations, and 1x for all other purchases made on the card. The card costs $99 per year, but this fee is waived the first year.
Bottom Line:  The AAdvantage Platinum Select World Elite card earns 2x points on all AA flights and services and 1x points everywhere else. It costs $99 per year, but the fee is waived year 1.
AAdvantage Platinum Select World Elite Card: Bags, Boarding, and Discounts
However, what really makes the card great is its fringe benefits. American Airlines likes to operate on the idea of status, and this card gives you just that.
First, you and up to 4 people traveling with you get 1 checked bag free! You all must be listed on the same reservation though, so make sure you book your travel companions' tickets through your card (which should be easy enough if they're your family).
Next, once you're through security and ready to board, you'll have boarding privileges above the other non-status passengers.
This means you can get on, get your carry-on bags into the compartments before they fill up, and get comfortably situated before the rest of the plane boards.
Third, you get 25% off all inflight food and beverage purchases, as well as headsets if you need one.
That discount is enough to make the prices a bit more reasonable (a $7 drink is now only $5.25), and it allows you to enjoy your trip just a little bit more, save time from eating in the airport, and earn double miles for your purchase.
If you're going to have a drink and a snack, you may as well do it in style at 30,000 ft in the air!
Bottom Line:  Get a free first bag for you and up to 4 traveling companions, priority boarding privileges, and a 25% inflight discount on food and beverages when you have the AAdvantage Platinum Select World Elite card.
AAdvantage Reduced Mileage Awards
Having the AAdvantage Platinum Select World Elite card qualifies you for reduced mileage awards flights. This makes a round-trip 7,500 miles cheaper (or 3,750 if you're just going one-way).
However, these rewards are only available every other month, and must be booked by phone or by ticket agent at the airport.
Booking these also costs an extra $35 compared to the normal taxes, but when you think of the cost of the trip, you're still getting a much better value.
More Partners Than You Can Handle
One last thing that AA does to help you earn miles is partner with over 1,000 vendors. When you do business with them, you'll get more miles in your account!
As you know, AA is a Oneworld alliance partner, which allows you to share miles and status with other alliance members.
But did you know there are actually more airlines outside of Oneworld that are still partners? In addition, there are the hotel partners, car rentals, vacation packages, cruises, and any other bonus offers they have going.
With this option, however, keep in mind that earning AA miles may conflict with earning miles in those partners' own loyalty programs. So, it's really good to have an overall strategy to know where your earning priorities lie!
Bottom Line: When you fly American, you also have access to all their Oneworld and other airline alliance partners. Having the AAdvantage Platinum Select World Elite card gives you a head start on earning awards!
AAdvantage Platinum Select World Elite Card Drawbacks
Are there disadvantages? Sure. One is the annual fee of $99, although that is waived the first year. This isn't too bad considering it's the same price you'd pay for the majority of other points cards out there.
This card's points-earning potential at 2x is a bit low, especially when considering it's restricted to just airline purchases. Users of the card need to be frequent and heavy travelers in order to get any value out of it.
Also, the fact that some of the benefits have fine print means you'll need to check before you want to use the card for that purpose.
Finally, as with all the other partnered cards, the AAdvantage miles you earn through purchases do not go towards your elite status, so you'll have to earn that in other ways.
If you earn Executive Platinum on American Airlines, you'll get a host of benefits, and it excludes you from having to pay the $35 booking fee when purchasing your reduced MileSAAver rewards.
Bottom Line: Some drawbacks of the card include the $99 annual fee, no 0% APR period, and only earning points on American Airlines flights. Also, your points earned on the AAdvantage Platinum Select World Elite card don't count for elite status.
Great Card If
You're a frequent traveler on American Airlines and their subsidiaries
You already have a bunch of AA miles and status
You'd like to earn enough miles quickly to get a free round-trip
You like to travel in style and will enjoy the host of benefits available to you through the card
Don't Get If
You won't fly American (or any Oneworld partner) frequently or you're not a traveler in general
You're not a big spender in general (see Card Math for more details)
AAdvantage Platinum Select World Elite Card — Fees
Annual Fee

$99, waived for first 12 months*

Foreign Transaction Fees

0%

Interest Rates

Balance Transfers

15.99% - 24.99% Variable
Fee: 3% of each balance transfer; $5 minimum.

Cash Advance APR

25.24% Variable
Fee: 5% of each cash advance; $10 minimum.
Best Way to Maximize AAdvantage Miles
To maximize points using the AAdvantage Platinum Select World Elite card you will need to put most of your spending on your card, but there are also other ways to earn lots of miles:
Tip #1: Purchase all flights directly with the airline, and make inflight purchases with the card as well.
Tip #2: If you book rental cars, use your AA account with Avis, Budget, and any of its other partners to earn 250-1,250 miles per rental. Plus, earn 1x miles if you book it with your card.
Tip #3: Sign up with the AA dining program and dine at designated restaurants using your registered card. Use the AAdvantage Platinum Select World Elite card to rack up even more points. That could end up as 7x miles total when using your Citi AAdvantage card!
Tip #4: Many hotel chains offer partnerships where you can earn AA miles for stays. These include Hilton Honors and more.
With Marriott, you can transfer hotel points to your AA account and earn a 25% bonus when you transfer 60,000 at a time!
Tip #5: If you're checking bags past the free ones offered, pay with your AAdvantage credit card to earn 2x points for the baggage fee.
Being cognizant of American's baggage fee rules is important to make sure you're not spending more than you need.
Tip #6: Earning Elite Status helps you rack up points much more quickly: 25% for Gold, 100% for Platinum (this used to only be 50%), and 100% for Executive Platinum.
If you aren't even close, there's a quicker way to do it: an Elite Status Challenge. Check around for current deals, since sometimes it's not even offered (although FoundersCard has offered it in the past).
The challenge is sometimes free, but other times you'll have to pay (usually $100-$200) — but you'll typically end up with Platinum after flying 10,000 miles within a 3-month period.
Once you complete it, you will be on your way to 100% bonus earning for only 10,000 miles, as opposed to the 30,000 normally needed!
Tip #7: You can earn additional miles through other partners (see partner details below), such as through the eShopping Mall or certain wine clubs. If these seem valuable to you, then use them to earn additional miles.
Hot Tip: Check out our article on earning 100k AA miles in 90 days, as well as our post on the best ways to redeem 100K AAdvantage Miles.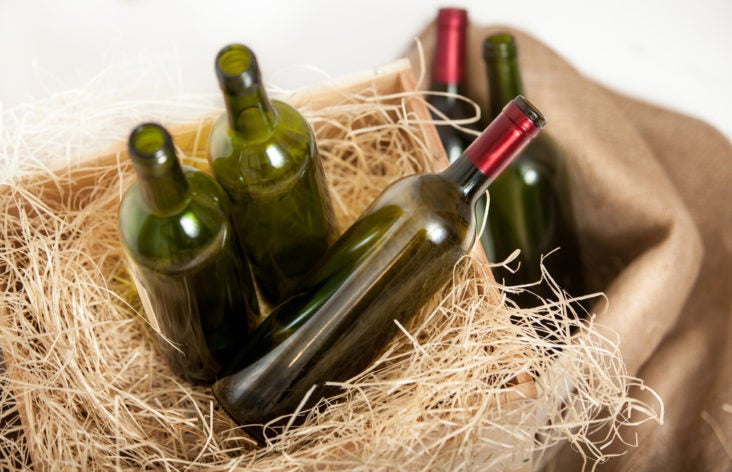 Best Way to Redeem AAdvantage Miles
We always encourage you to maximize the value of your redemptions. Be sure to check around for the best deals and do your homework so you can squeeze the best value out of your points!
Tip #1: When redeeming miles on AA, the best value will always be for international trips. At 30,000 miles one-way, you can get to pretty much anywhere in the world.
Tip #2: If you want to use rewards domestically, make sure to take advantage of the reduced mileage offer by calling in to book your ticket. You can get a discount of 7,500 miles on a round-trip by waiting for the specials that come out every other month.
The AAdvantage Platinum Select World Elite card gets you access to American Airlines and all its partners, which is probably the most extensive list available in any program. Being the largest airline in the world, anyone would be happy to sign up with them to promote their businesses!
American Airlines (and American Eagle)
AA Dining Restaurant Network (over 11,000)
Other Retail Partners: AAdvantage eShopping Mall, Points.com, FTD, Teleflora, 1-800-FLOWERS.com, Vinesse Wine, Audience Rewards, Next Issue
Travel Partners: Airlines, Hotels, Rental Cars, and Cruises
Oneworld Partners: British Airways, Cathay Pacific, Finnair, Iberia, Japan Airlines, LATAM Airlines, Malaysia Airlines, Qantas Airways, Qatar Airways, Royal Jordanian Airlines, S7 Airlines, SriLankan Airlines
Additional Airline Partners: Air Tahiti Nui, Alaska Airlines/Horizon Air, Cape Air, EL AL, Etihad Airways, Fiji Airways, Hawaiian Airlines, Jet Airways, Seaborne Airlines, WestJet (more info on airline partners)
Hotel Partners: Hilton Portfolio, Marriott Hotels, InterContinental Hotels, Choice Hotels, Wyndham Hotel Group, Best Western, Country Inns & Suites By Carlson, Fairmont Hotels & Resorts, Fiesta Americana Hotels and Resorts, Hotel JAL City, Hyatt, Langham Hospitality Group, La Quinta Inns & Suites, Melia Hotels International, Millennium Hotels and Resorts, New Otani Hotels, Nikko Hotels International, Park Inn, Park Plaza, PointsHound, Preferred Hotel Group, Quorvus Collection, Radisson, Radisson Blu, Raffles Hotels & Resorts, Rocketmiles, Shangri-La Hotels & Resorts, Swissotel Hotels & Resorts, WORLDHOTELS (more info on hotel partners)
Rental Car Partners: Avis, Budget, Alamo, National, Dollar, Hertz, Thrifty, Carmel, Europcar, Sixt, GroundLink, SuperShuttle (more info on car partners)
AA Vacations: Total trip packages
Cruise Lines: Carnival Cruise Lines, Celebrity Cruises, Costa Cruises, Disney Cruise Line, Holland America Line, MSC Cruises, Norwegian Cruise Line, Princess Cruises, Royal Caribbean, AmaWaterways, Avalon Waterways, Azamara Club Cruises, Crystal Cruises, Cunard, Oceania Cruises, Paul Gauguin Cruises, Ponant, Regent Seven Seas Cruises, Seabourn, SeaDream Yacht Club, Silversea Cruises, Uniworld River Cruises, Viking Ocean Cruises, Viking River Cruises, Windstar Cruises (more info on cruises)
The Gritty Details: Everything Else You Need to Know
The card is pretty straightforward, although it has a lot of different perks that can be difficult to keep straight. We'll list them all here so you have a complete idea of what the card offers.
Note that, like most cards, it may take 8-10 weeks for your sign-up bonus to post to your account after you've met the minimum spend.
Other Unique Features
One thing to note is that to take advantage of these offers, you have to have had the account open for more than 7 days. So if you're trying to quickly open and book a flight, make sure you leave yourself at least a week of slack.
First checked bag free – You must have purchased the flight with the card and used your AAdvantage number. Get up to 5 free checked bags for travel companions booked on the same flight (yourself and 4 others).
This benefit is available on AA flights, but not flights that are codeshared (AA miles are earned but operated by another airline).
Boarding privileges – Group 1 boarding privileges applies to AA flights and ensures you get on the plane first amongst non-status members. The advantage is finding overhead bag space so you don't have to check them.
Double miles – To get the double miles for purchases through the airlines, you must book directly with the airlines or through any of their own portals.
Double points are not granted for hotel reservations, car rentals, vacation packages, purchased status boosts (or purchasing to maintain one), AA Cargo services, and duty free shops.
25% savings on eligible inflight purchases – For the purchase of food, beverages, and headsets only. Unfortunately, you cannot get 25% off Wi-Fi or duty free shopping, which is a bit disappointing.
Also, this is not an immediate discount; instead, you will be credited back within 6-8 weeks on your card.
Reduced mileage awards – Every other month, you can call into the AA help desk or simply walk up to an agent desk at the airport and book a reduced mile award flight.
It's best when used for a round-trip (at 7,500 miles), although you can use it for one-way at half the value.
However, instead of the usual taxes of around $5-10, you will pay a $20 fee if you booked through a Travel Center, or $35 if you book through a gate agent. This fee is waived if you are Executive Platinum.
The rest of the benefits are general benefits available to most Citi credit card customers.
Apple Pay – The tap-to-pay service that is now widely-accepted around the country (and perhaps the world). Use your Apple device as an electronic wallet so you don't have to carry your card if you don't want to.
Extended warranty – Up to an extra year of warranty  for warranties that total 5 years or less, or double the warranty for anything under a year. You can get $10,000 of repair, replacement, or refund.
The benefit is only available if the manufacturer has not paid you, and there are many exceptions to items you can get warranties for (high dollar items like cars and boats, extended warranties, etc.).
It can be difficult to track warranties, but if you have an item it may be worth using this benefit for, be sure to keep all the purchase and warranty information for when you need to make a claim.
Damage & theft purchase protection – With a $50,000 per year maximum, you can get up to $1000 back for any item that is damaged or stolen within 120 days of purchase. Be sure to keep all your product information.
Also, this insurance is technically secondary, so if you have any other policies under which you could claim this, then you will not be able to use this insurance.
Travel and emergency assistance – Services are available 24/7 if you need help with emergency travel arrangements, have travel issues, or need medical and legal referrals.
Refer to your policy to see what other types of assistance can be provided. You'll find this very helpful if you don't want to go through the hassle of finding someone to help in a foreign location, especially if they no one speaks English!
Worldwide travel accident insurance – This benefit offers up to $500,000 back to pay for any medical bills or other related costs in the case of a severe accident. It applies to travel itself, so the accident must be related to airlines, trains, etc.
Lost baggage insurance – Coverage for up to $3,000 per person, per trip (but only $2k for NY residents, sorry!) for any bag incidentals such as being lost, stolen, or damaged by the carrier. Make sure you know what's in your bags!
Trip cancellation & interruption protection – For trips where you have to cancel or get interrupted for a reason outside your control, you can get up to $1,500 per person for any non-refundable travel expenses.
There are limitations such as trip length of 60 days or less, you must attempt to get reimbursed by the carrier, and you must have an accepted reason:
Personal illness, whether yourself or someone in the family
A natural disaster hits
Travel is prevented due to natural disasters or severe weather for 24+ hours
Don't try to get reimbursed for trips you simply missed a flight for!
Frequently asked questions
Is the AAdvantage Platinum Select World Elite card worth it? What are the Citi Platinum benefits?
There are definitely advantages to this card (no pun intended!). The card offers decent earning of points for purchases, but it also offers you some good fringe benefits.
Without being an elite status member, you get a free checked bag for yourself and up to 4 others, as well as boarding privileges on flights.
You also save 25% on inflight food and beverage purchases, which helps save a little time when traveling if you don't want to eat at the airport.
On top of that, you get access to reduced mileage rewards, which enable you to spend even less when you DO redeem.
You'll also get card benefits such as Apple Pay, extended warranty, Citi Price Rewind, and damage/theft purchase protection, plus insurances for travel, accidents, lost baggage, and trip cancellation.
Not bad for a card that costs $99 per year!
Are there other Citi / AAdvantage credit cards?
What is the AAdvantage Platinum Select World Elite card login?
The login is the same place you would log in to any other Citi accounts. There, you can access your purchases and calculate your points earned.
To access your AAdvantage benefits and current miles balance, you must log in to your AAdvantage account.
What are AAdvantage reduced mileage awards?
This is a special benefit available to AAdvantage Platinum Select World Elite card members. Every other month, you will be eligible for a reduced fare flight.
These specials will cost 3,750 AAdvantage miles less each way, or save you 7,500 round-trip. To book them, however, you must either call in or purchase it from the ticket agent at the airport.
What is the AAdvantage Platinum Select World Elite card foreign transaction fee?
No; there is no foreign transaction fee on this card.
What is the AAdvantage Platinum Select World Elite card travel insurance?
With the AAdvantage Platinum Select World Elite card, you get access to a variety of travel insurances.
The first is travel and emergency assistance. This is a 24/7 hotline to be used if you need help with travel arrangements, medical and legal referrals, or other issues in case of emergency while on travel.
Next is worldwide travel accident insurance. This covers you for up to $500,000 in case of a severe accident by a carrier. This can cover medical bills and other related costs.
Third is lost baggage insurance. If your bags are ever lost, you get coverage for up to $3,000 per person each trip.
You'll get trip cancellation and interruption protection as well. If you have to cancel for any reason outside of your control, you can get up to $1,500 back per person for purchases that are non-refundable.
Does the AAdvantage Platinum Select World Elite card have a 0% APR offer?
No. At this time there is no 0% APR offer for this card.
When do points expire on the AAdvantage Platinum Select World Elite card?
As long as you have activity on your account every 18 months, your miles will not expire. This can be spending money on your card (and thus earning miles) or redeeming miles.
When do AAdvantage Platinum Select World Elite card miles post to your account?
According to their card agreement, miles can take 8-10 weeks to post into your account.
What is the AAdvantage Platinum Select World Elite card annual fee?
The fee is waived the first year, then comes in at $99 per year after.
When does AAdvantage elite status expire?
Your elite status is good from the moment you earn it through the end of that year, then the next full year PLUS through February of the year after. For instance, status earned in March 2019 is good through the rest of 2019, all of 2020, and January-February of 2021.
How do I get priority check-in on American Airlines?
The only way to earn priority check-in is to earn elite status or hold the Citi® / AAdvantage® Executive World Elite Mastercard®.
Travel prices are about to surge from pent-up demand.
Use this points strategy to lock in pennies-on-the-dollar pricing in 2021, all without being a frequent flyer...
How do I only pay $30 to go to Hawaii, $200 for business class to Asia or just $150 to Europe?
Discover the real-life strategies that anyone can use to enjoy limitless travel (even on a limited budget!)
Just sign up below and I'll send you the Limitless Travel Playbook instantly:
We respect your privacy. Please view our privacy policy here.