Can Your Credit Limit Be Lowered Without Warning? [What to Do Next]
If you have a credit card, you're probably familiar with your credit card limit, or the total balance you can have outstanding on your card at any time. So what do you do if your credit card company decides to cut your credit limit without warning? What exactly are your rights? And will this sudden decrease affect your credit score?
In this article, we'll discuss why a credit card company might lower your credit limit, exactly how it can impact you, and what steps to take next.
What Is Your Credit Limit and How It's Determined
The first step to knowing if your credit limit has been lowered is to know what your credit limit is in the first place! If you have ever had a transaction declined, you probably got a quick lesson on your credit limit.
On the other hand, you might not know your credit limit if you are keeping your spending low or have had your card for a while. If you're not sure what your credit limit is, you can always call the number on the back of your credit card or check your most recent statement.
When your credit limit is originally determined by your credit card issuer, there are several factors that the company takes into account. First, the type of credit card plays a big role. Some cards only allow a standard credit limit across the board, regardless of your credit score, income, etc.
Other cards may allow a range, so cardholders with lower credit scores, lower incomes, and a history of late payments might be on the lower end of the range, while cardholders who have a better credit history would receive the higher credit limits.
Other factors that credit card companies use to determine your credit limit include your income, your debt-to-income ratio, other outstanding credit lines, and the number of other credit cards you have.
Bottom Line: In general, the better the credit history you have, the higher your credit limit will be.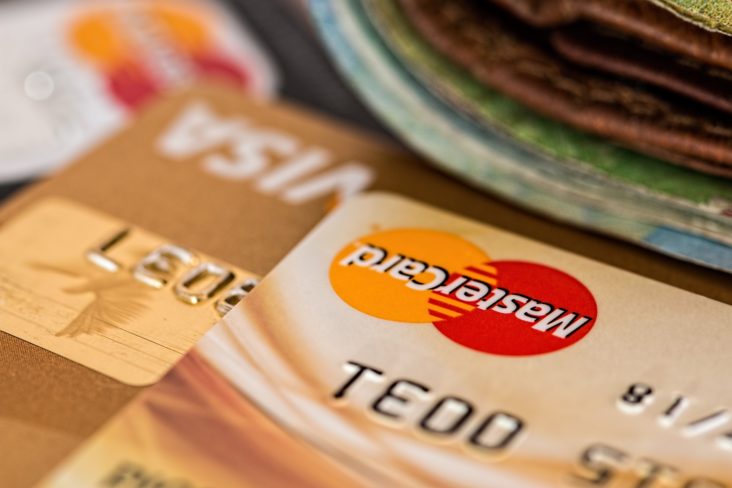 Why Your Credit Limit Might Have Been Lowered
Credit card companies can reduce your credit limit for a variety of reasons. Each company will have its own unique algorithm for determining the credit limit they might offer you in the first place and this is reviewed regularly to determine your on-going creditworthiness. ​​
Some main reasons that your credit limit might have been reduced include:
Low Card Utilization— Even if you have a history of timely payments and excellent credit, if you aren't regularly using your card, your issuer can reduce your credit limit. Most experts recommend keeping your credit card utilization below 30%, but not using your card at all is also not a good sign for your card issuer. They will reduce your limit to keep it more in line with your actual usage.
Missed Payments or Other Risky Behavior — If you fall behind on payments, if your overall debt increases to what the credit card company deems risky, or if you are otherwise deemed a higher risk than when you were when you first applied for a card, the issuer can cut your credit limit.
Significant Change in Spending Behavior — If you start spending more than normal or at different types of stores, this may be a red flag that you are spending beyond your means or are at a higher risk of defaulting on your debt.
Reduced Income — If you receive a pay cut or are no longer working, your credit limit can be decreased to fall in line with your current income levels.
Other Economic Factors— This reason is completely out of your control, but banks can also lower credit limits to decrease their risk during periods of economic uncertainty, such as during a recession.
Hot Tip: Be sure to regularly check your credit report for fraudulent behavior. An identity thief can open new accounts, racking up debt under your name. This unusual activity can damage your credit report and cause your credit issuers to deem you a higher risk, resulting in your credit limit being lowered.
Can They Cut Your Limit Without Warning?
Like we just noted above, companies are regularly monitoring your credit for any major changes. In short, if a credit card company suspects that you may not be able to pay off everything that you are borrowing, it can cut your limit to prevent you from spending more.
An issuer can make any changes it wants to your card's terms as long as that doesn't violate your cardholder agreement or federal regulations. While the Credit Card Accountability Responsibility and Disclosure Act of 2009 sets protections for cardholders, such as limiting interest rate hikes and giving them the right to opt-out of major changes to their accounts, it doesn't stop credit card companies from reducing credit limits without warning or even explanation.
This Act does prohibit your issuer from charging an over-the-limit fee within 45 days of the credit limit decrease if this change leaves your balance higher than the new limit. For example, if your current balance is $6,000, but your credit limit was reduced to $5,000, you can not be charged a fee for being over your credit limit for 45 days.
Hot Tip: If you do get charged a fee, be sure to call your card issuer to get this fee waived as a result of the recent credit limit decrease.
If you dig into the fine print, you will find that your credit card agreement will likely note the company's right to decrease your credit limit without notice. Fortunately, there are some steps you can take if this happens.
What Should I Do Next?
If your credit card company does suddenly cut your credit limit, you have a few courses of action:
1. Call your Credit Card Company
First, you can call your card issuer and ask why your credit limit was decreased. Based on the answer, you can also politely ask them to reinstate your previous credit limit or if there are any steps you might be able to take to increase it again.
Be sure to give them any information that might impact help your request. For example, bring up any marks in your favor, like good payment history, high credit score, or any recent increases in income. If you have encountered a temporary set back, be sure to mention plans you have to get back on your feet.
2. Check Your Credit Report for Issues
You'll also want to check your credit reports to make sure they're error-free. Each year, you can receive 3 free credit reports — 1 from each of the 3 major consumer credit bureaus (Equifax, Experian, and TransUnion) from AnnualCreditReport.com.
Review this thoroughly to make sure that all of the accounts are familiar and any negative marks (such as a late/missed payment or any accounts that are in collections) are accurate.
Hot Tip: Keep in mind that a credit score drop can result from several events, including a hard inquiry, a derogatory mark, or a missed payment. Credit card utilization is 1 piece but doesn't tell the whole story. 
If your credit limit was lowered as a result of an error or a fraudulent account on your credit report, be sure to provide the issuer with any dispute letters you have filed with the major credit bureaus. If you have evidence that these errors have been corrected or removed, this will be even more helpful with your goal to increase your credit limit to its previous amount.
3. Use Your Card Responsibly
The best way to prevent a further decrease in your credit limit is to pay your balances in full on time every month and to use the card regularly to keep it active. Also, avoid any behaviors that caused your credit limit to be decreased in the first place.
For example, if you had issues with low credit usage, try linking your card to small, recurring subscriptions (like Hulu or Netflix) to make sure the account stays active. You don't want to run the risk of having your credit limit lowered again or closed if it's going to negatively affect your credit.
What to Do If Your Request Is Denied
Sometimes there is simply nothing you can do to restore your credit limit. If you are unable to convince your bank or credit card company to restore your credit limit, you will simply need to improve your credit score over time or consider transferring your balance to a different card.
We do not recommend simply closing your account out of anger or spite, as this will further impact your credit score by lowering your credit utilization, lowering the average age of credit, and potentially even impacting your credit mix.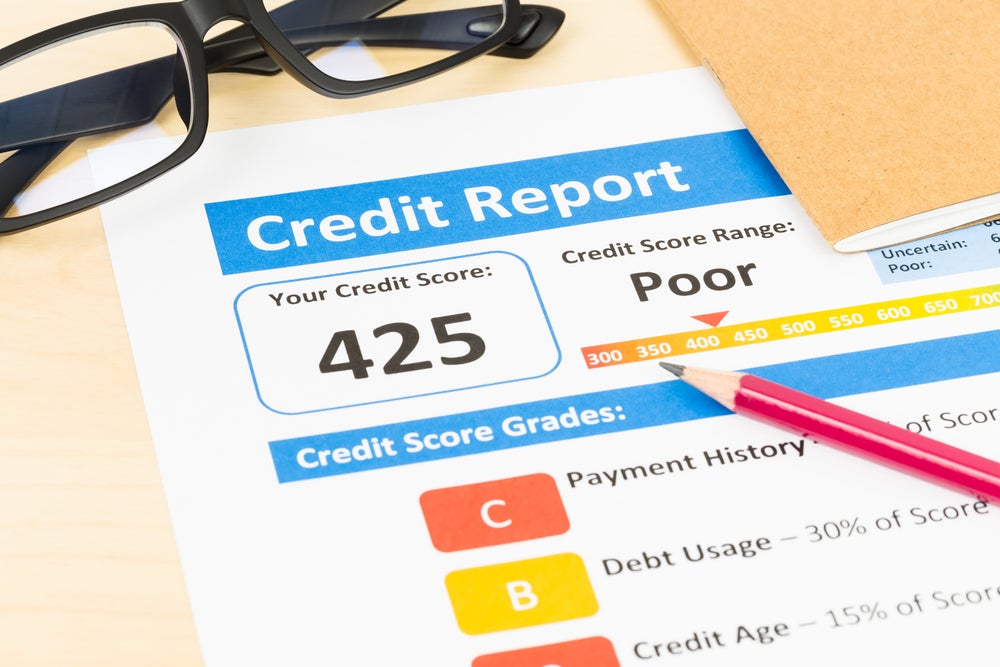 How a Credit Limit Decreases Affects Your Credit Score
Your FICO score considers your credit limit when determining your credit utilization rate. When a lender lowers your limit or closes your credit card account, that may raise your credit utilization rate and put you at a higher risk of maxing out your credit limit. A higher credit utilization rate is not favorable to lenders.
According to MyFICO, "Credit utilization accounts for 30 percent of your score under FICO's primary model, and a maxed-out card can lower your score by 45 points." This isn't great news, but there are some ways you can counter this negative impact on your credit score.
How Can You Minimize the Impact of a Decreased Credit Limit?
If your credit limit was decreased, there are some important steps to take to lessen the impact:
1. Pay Down Debt
Start by looking at any credit card accounts where you are carrying a balance. While it's never easy to eliminate credit card debt, start by developing a plan to pay off the debt over time.
Depending on the amount of debt you are carrying, you might be able to completely reverse the impact of your credit limit being lowered by keeping your credit utilization the same as before!
If you can pay down some of your credit card debt and keep those cards open, your utilization ratio will go down.
2. Consider Opening a New Credit Card
Another way to increase your overall credit limit is to add a credit card to your wallet. Since credit utilization is based on your available credit across all of your open credit lines, you may be able to keep your utilization the same as before.
Be careful though. You'll want to ensure that you keep your credit balances low on any new cards and pay your account on time every month.
3. Request Credit Increases on Other Cards
Some credit card issuers might offer increased credit limits on a card you already have. Call your issuer and request a small increase, or log into your card issuer's website to see if they offer an instant increase request button.
Hot Tip: Looking for more on increasing your credit limit? Explore our guides on increasing your American Express credit limit and increasing your Chase credit limit. 
If your account is in good standing, they may be able to grant an increase even without making an inquiry on your credit report.
4. Transfer Balance to Card With Higher Credit Limit
You might be able to transfer some of your old balance to an existing card. You can also consider applying for a new card that has low balance transfer fees or special introductory rates.
Be aware that opening new accounts can trigger a hard inquiry that might temporarily lower your credit score. The increase in your credit limit (and subsequent lowering of your credit utilization) will likely offset all (or most) of the hard inquiry's negative impact on your score.
When Will Your Credit Score Recover?
If your score went down because of a credit limit decrease, focus on paying down your debt and making on-time payments. If you add new credit to your credit file, the hard inquiry may cause your score to dip temporarily, but it will recover quickly. In the long run, an increase in your credit limit will help your score improve over time.
While there is no set timeline, your FICO score is heavily weighted towards recent activities, so that means that your score will likely rebound with a few months of effort.
Final Thoughts
We hope we've given you some tips on how to proceed if your credit limit was decreased without warning. Getting your credit limit lowered is something that may come as a surprise, but if it happens, take the right steps and be vigilant about checking your credit in the future.