11 Best Ways to Earn Lots of Spirit Airlines Free Spirit Miles [2020]
Spirit Airlines offers low-cost airfare without extra frills. It cuts out many standard parts of the flying experience like free checked bags and inflight snacks, to get you and a personal item from point A to B for cheap.
As a result, Spirit receives some of the most complaints in the airline industry. People tend to purchase a seat on Spirit expecting the same experience as they would have on a major carrier. In reality, you pay a lower price because you give up much of what is standard on carriers such as Alaska Airlines and Delta Air Lines.
With a low-cost airline like Spirit, you may wonder if it's worth your time to earn miles. Spirit is a great option for people who fly frequently and simply and there are quite a few ways to earn Free Spirit miles.
With the help of a few of the strategies offered, you'll have plenty of Free Spirit miles to spend.
Sign Up for a Free Spirit Account
Spirit's miles-earning program is called Free Spirit. Membership to start earning Free Spirit miles begins immediately upon registration and you do not need a Spirit Airlines credit card to start earning. You can sign up for an account for free on Spirit's website.
Remember to keep your email address and account number handy since you'll enter these numbers frequently to earn miles when you fly with Spirit or when you make purchases with a Spirit Arline's partner.
Spirit will send you deal alerts via email, but check its Deals page often to see additional special offers.
Hot Tip: For more in-depth information on the Free Spirit Program, see our article here. 
Using Spirit Airlines Credit Cards
1. Spirit Credit Card
Bank of America is the only bank offering a co-branded card with Spirit Airlines. That is the Spirit Airlines World Mastercard®. The card earns 2x Free Spirit miles per $1 on every purchase you make and comes with an annual fee of just $59 per year.
2. Big Spend Bonus
You can earn an additional 5,000 miles annually for spending at least $10,000 on purchases made with the Spirit Airlines World card within a year.
Free Spirit Shopping and Dining Bonuses
If you're shopping or dining out anyway, you might as well earn some extra miles for your effort.
3. The Free Spirit Online Mall
Online shopping portals are an excellent way to earn extra miles on everyday purchases you make online.
With Spirit, you simply log into its Free Spirit Online Mall and start shopping using the links to its participating retailers.
There are over 750 participating retailers within the Free Spirit Online Mall. Each participating retailers offer miles for each purchase.
The portal is very easy to use. To utilize these offers:
Go to the Free Spirit Online Mall site.
Sign in to your Free Spirit account.
Search for a product or store.
Click on the store's bonus miles offer (e.g. 4 miles = $1).
Select Shop Now and a pop-up will notify you that you'll be taken to the retailer's page. Pay attention to the details in the pop-up window on limitations to rewards earnings on certain purchases.
After you select Continue, you'll be able to shop directly from the retailer's website.
Before you purchase through the store, go back to the Free Spirit Online Mall site to ensure you are still signed in and that you receive your mileage bonus.
Miles earned through the Free Spirit Online Mall can take up to 60 days to post, sometimes even longer. Plan accordingly if you are trying to meet a miles goal.
Look at the Bonus Offers page to find companies offering more bonus miles than usual for a limited time. Select Sort by Amount on the full list of retailers to check out huge miles bonuses from specific companies.
Past offers have included: 1,800 miles earned from purchasing specific Verizon Wireless plans, as well as 45 miles per dollar with certain retail partners by sorting the list by amount.
4. Sign Up for the Spirit Dining Program
Did you know that whenever you eat out at a restaurant, bar, or club, you could be earning Free Spirit miles?
You can earn as many as 5 miles per dollar if the establishment participates in Spirit's Dining program.
Sign up is free to start earning immediately:
Go to Free Spirit Dining.
Register/login with your Spirit Account number.
Add a credit card to your account.
Search for participating restaurants near you.
Use the registered credit card when you visit to earn miles.
Once you've used your registered card at a participating location, you will be earning miles. Find more offers under Bonuses.
Hot Tip: Have a group outing coming up? Offer to pay for the restaurant bill on your registered credit card and accept repayment in cash or via Venmo or PayPal.
5. Other Purchases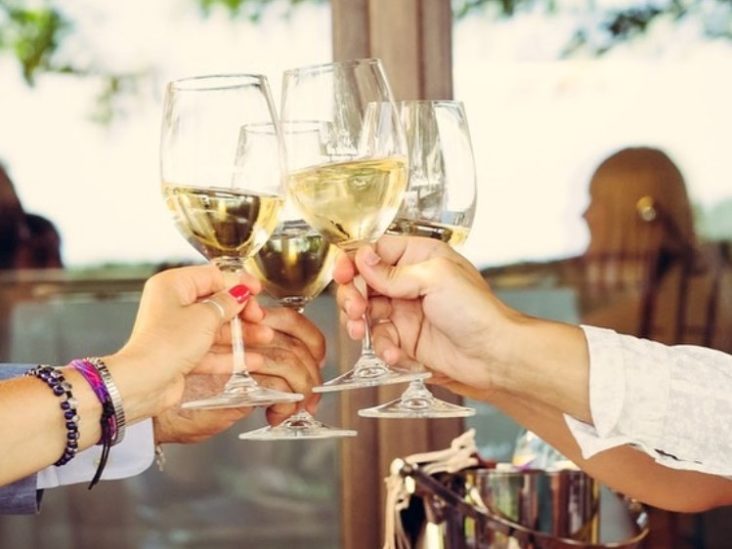 Earn even more miles with retail partners and online spending options:
| | | |
| --- | --- | --- |
| Company | Product or Service | Bonus Miles |
| MyPoints.com | Shop online with partners including eBay, Groupon, Walmart, and more | 250 at sign up, 500 for shopping online (redeem for award miles) |
| Vinesse Wine | Shop for wine | 1,500 miles on your first shipment, then 5 miles/$1 |
Earn Free Spirit Miles With Travel Bonuses
Don't forget to earn miles when flying Spirit Airlines. No matter how short the flight, every little bit helps.
6. Earn Miles When Flying
There's no better way to earn miles than by flying, which means you can earn the most number of miles when you fly with Spirit.
The miles you earn are calculated as a percentage of the number of miles you actually fly. The percentage is based on your tier level. Use the Spirit Airlines World card to make your flight purchase and you will earn 2 miles per dollar on your purchase.
| | | |
| --- | --- | --- |
| Tier Level | % Earnings of Miles Flown | Requirement |
| Somebody | 50% | Sign up to be a Free Spirit member (free) |
| Elite | 100% | Have a Spirit Airlines World card and make 1 purchase per month, earn 12,000 Free Spirit miles in the previous 6 months, OR spend at least $1,200 on base fares in the previous 6 months |
| VIP | 100% | Earn 24,000 Free Spirit miles in the previous 6 months OR spend at least $2,400 on base fare in the previous 6 months |
If you are an Elite or VIP tiered status member, you will earn 1 mile for every mile flown. As a Somebody member, you will earn 1 mile for every 2 miles flown.
Based on the tier requirements, using the Spirit Airlines World card is the easiest way to earn all of the miles you fly on Spirit flights.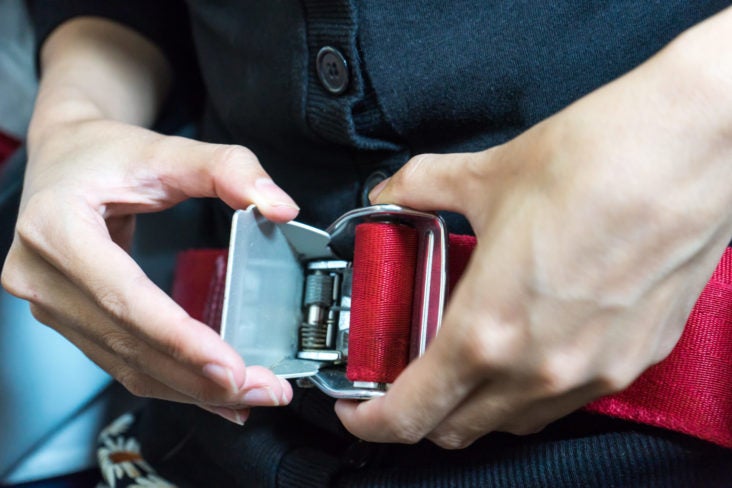 7. Car Rental Partners
Unlike many of the larger airlines, Spirit only partners with 3 rental car companies. However, if you rent from Avis, Budget, or Hertz, you will be able to earn extra miles with each qualifying rental.
| | |
| --- | --- |
| Rental Company | Miles |
| Avis | 50 miles on rentals of 4 days or less; 500 miles on rentals over 5 days |
| Budget | 50 miles on rentals of 4 days or less; 500 miles on rentals over 5 days |
| Hertz | 50 miles on rentals of 4 days or less; 500 miles on rentals over 5 days |
8. Book With Partnered Hotels
Spirit has 2 partners to earn you miles when booking accommodations. Luckily, each partner offers numerous hotel options.
Using, PointsHound, you can earn up to 6,000 miles per night. PointsHound has a selection of over 150,000 hotels around the world.
Additionally, you can earn 250 miles for each stay at Choice Hotels in the U.S., Australia, Canada, the Caribbean, Europe, and Mexico.
9. Book a Cruise with Partners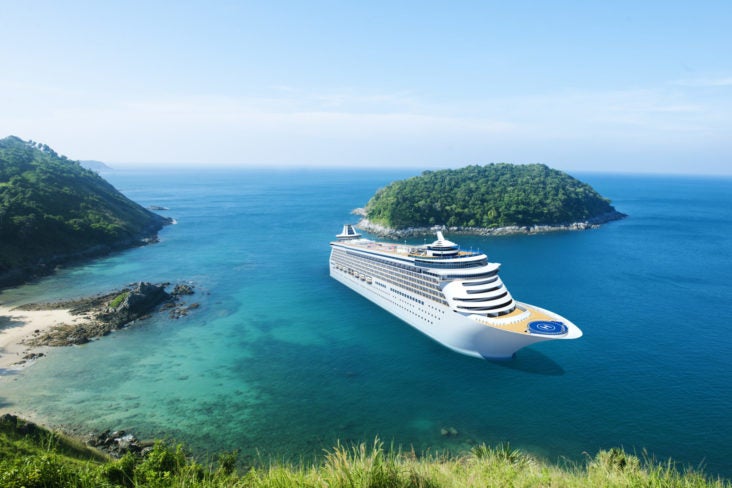 Another fun way to travel is by ship!
Spirit Cruises travel all around the coasts of the U.S., Europe, the Caribbean, South America, South Pacific, and more.
The Free Spirit miles you earn depend on the length of your cruise and the type of room you book. The longer your trip and the better your room, the more miles you will earn.
Trip Length
Miles Earned
Interior/Ocean View
Bonus Miles Earned
Balcony/Suite
1-5 Nights
1,500
3,000
6-8 Nights
3,000
6,000
9-12 Nights
5,000
10,000
13+ Nights
10,000
20,000
Free Spirit miles earnings are not as much of a bonus as other airlines' partnerships. In comparison, United Airlines offers between 25,000 and 50,000 miles on 1 cruise package.
But bonus miles are bonus miles, especially if you're an avid Spirit flyer and looking to plan a cruise vacation.
Hot Tip: If you've chosen to earn your miles aboard a cruise ship, don't miss this ultimate cruise packing list (it's printable!) and guide for tons of tips and advice. 
Earn Free Spirit Miles With Special Bonuses

Spirit has partnered with a few companies to help you earn miles in other ways. Some make more sense than others, but there are more ways to earn miles depending on what suits you best.
10. Complete Surveys for Miles
There are 2 data collection companies, Miles for Thoughts and Swagbucks, that have teamed up with Spirit to give you miles for your opinion. This is a great way to earn miles slowly with little investment.
Other Methods
11. Buy Free Spirit Miles
If you really need to boost your miles balance (and fast), then there's always the option of buying Free Spirit miles. This is not our recommended method, but if you need some additional miles for a specific redemption (and especially if there's a bonus being run on purchasing miles) then it might be worth doing.
Final Thoughts
Spirit is definitely an unusual airline compared to others in the industry. It offers low-cost airfare by cutting things you take for granted on other flights. It also offers some very creative ways for you to earn and maintain miles on top of some of the usual ways.
Now that you've padded your account, check out the best ways to redeem your Free Spirit miles!