The Best Ways to Search for Star Alliance Award Availability
Star Alliance is the biggest airline alliance in the world. It consists of 28 airlines, such as German-based Lufthansa and Asia-based Singapore Airlines.
If you're planning award travel, chances are that you'll be flying on a Star Alliance airline. As one of the most connected airline networks in the world, Star Alliance has a lot going for it.
Whether your only goal in life is to try out Singapore Airlines first class suites or you want to fly on Lufthansa's amazing first class product, Star Alliance has an answer to your award travel aspirations.
If you've already done your research and decided that you're flying on a Star Alliance carrier, the next step is to figure out what the award availability landscape looks like.
In this guide, we'll be showing you how to use various Star Alliance airlines' award search engines to pinpoint the exact flight to take. We'll begin with our first choices for airline search engines, and then we'll break down what the costs and benefits are for the airline.
What is the Star Alliance?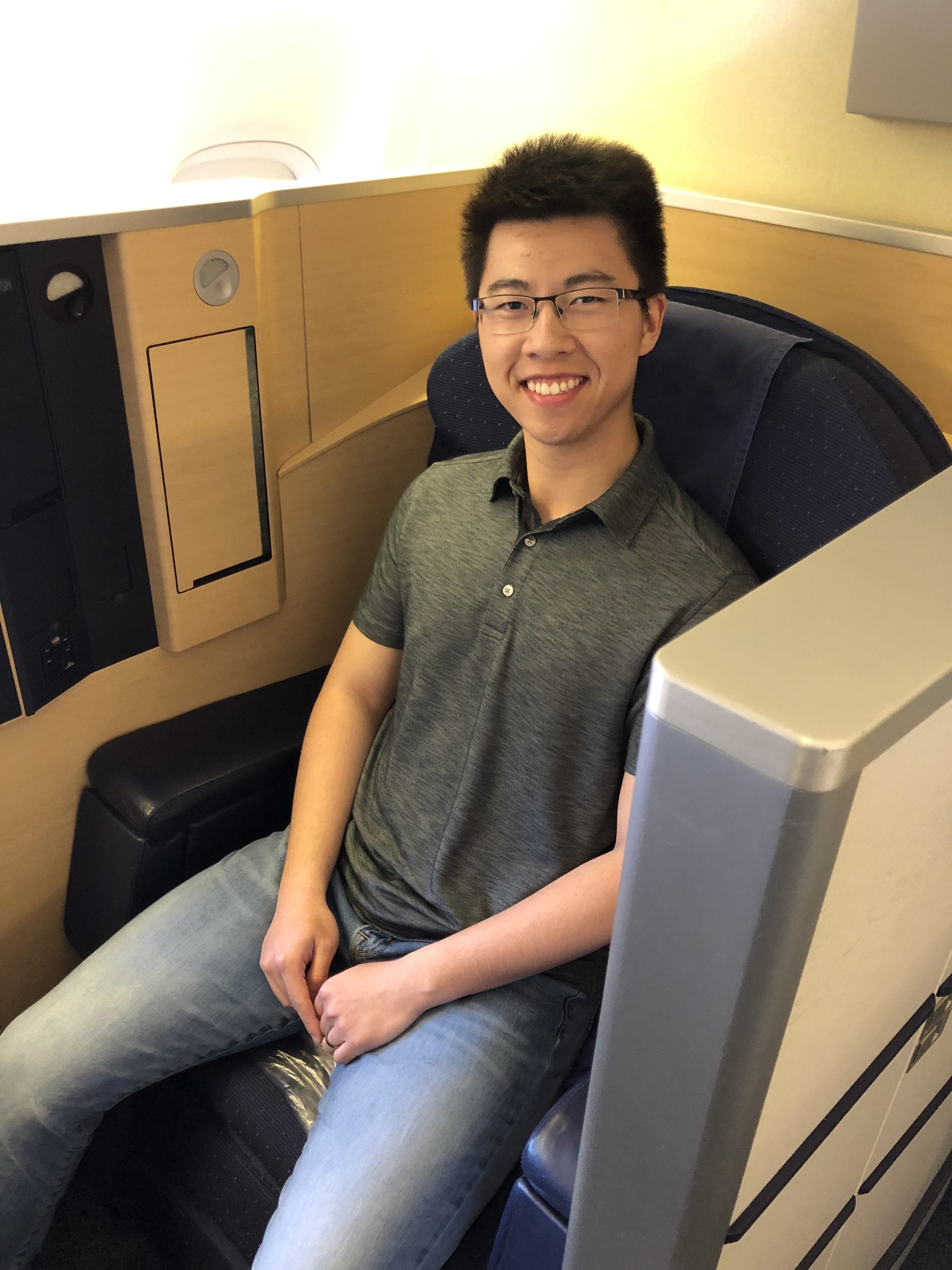 The Star Alliance consists of these airlines:
It's a lot to handle, but the main thing you'll want to take away is that there are a ton of different ways to search for award availability.
Before we get started, here's a list of tips you should absolutely keep in mind regarding Star Alliance awards:
Lufthansa first class is only available within 15 days of the departure date. The only way to book it further in-advance is by using Lufthansa Miles & More Miles
Award availability isn't constant. It will change depending on the airline. For example, ANA releases the most award space to ANA members, whereas they release more limited availability to United.
Swiss International Air Lines first class is nearly impossible to book. You must have the top-tier Miles & More elite status in order to qualify.
Generally, you can only book first and business class with Singapore Airlines using their own program, KrisFlyer.
Phantom award space is a very real obstacle. The best practice is to verify award seat availability over the phone before transferring points, which is irreversible.
We did all the legwork, and we're pleased to present the best ways to search for Star Alliance award availability. We'll start by detailing the process to search for availability. Then, we'll present the pros and cons of using each search engine.
Air Canada Aeroplan
Our first choice for award searches is using Air Canada Aeroplan. What we're basically saying is that if you're looking for award travel on any airline except for Singapore Airlines business and first class, start your award search at Aeroplan.
Here are the directions you can follow to begin your award search at Aeroplan:
Visit Aeroplan.
The top banner will contain a button that says Book Travel. Hover over that button and click Flights.
Log in with your Aeroplan number and password.
Designate your trip type (round-trip, one-way, multi-city), type in your origin and destination cities, departure and return dates, the number of passengers, and select your cabin class.

Uncheck the box that says Compare to: AirCanada.com

Write down the flight numbers, times, and dates for the itinerary you like.

If you want to fly on Air Canada and not spend Aeroplan points, you'll need to confirm availability on another website such as United.

Book the reservation using the points currency of your choice.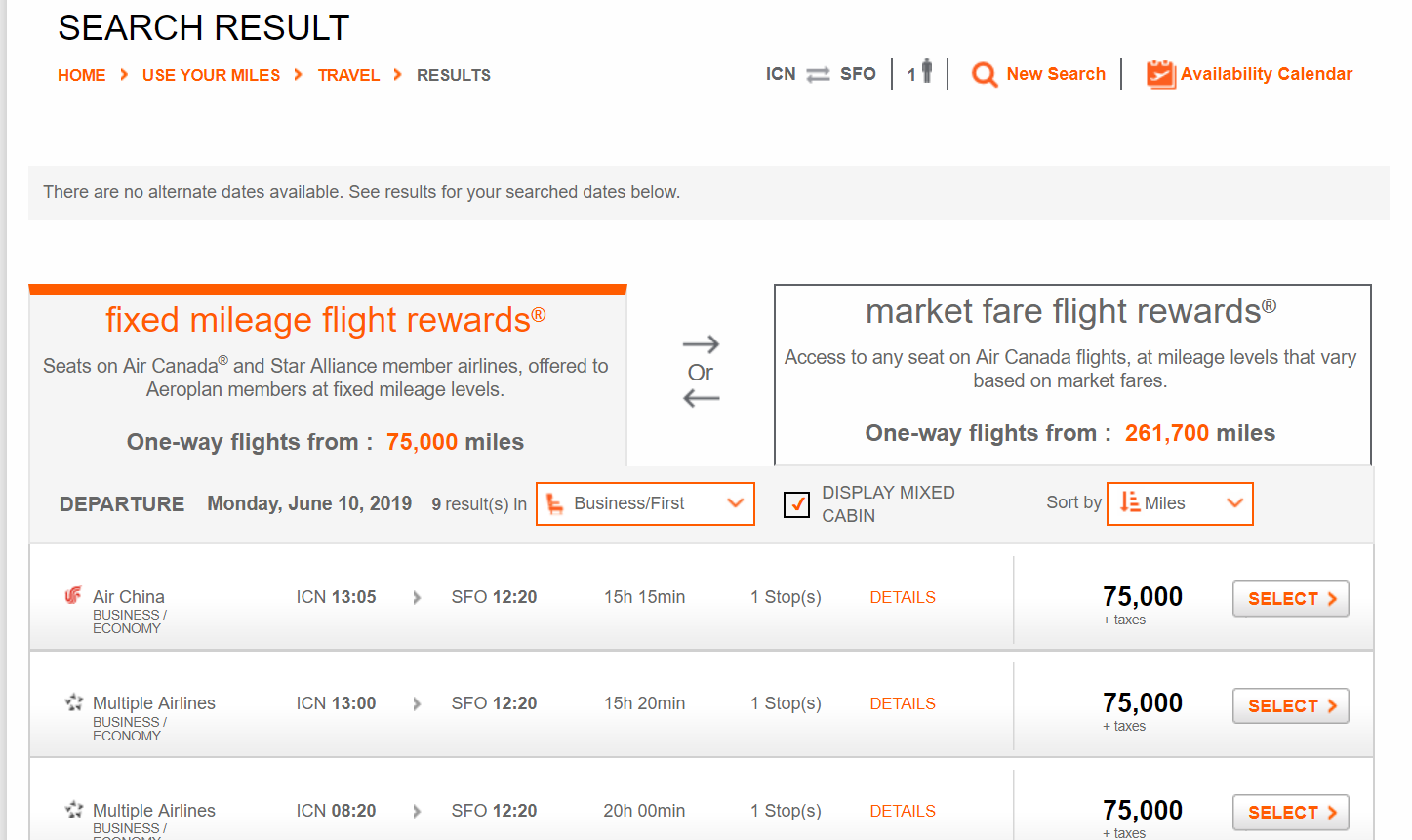 Using Aeroplan is a fabulous way to search for award availability. The process is user-friendly, and the search engine is very accurate. That being said, it's not entirely perfect.
Here are the pros you can expect when using Aeroplan to search for award space:
Very accurate search engine
User-friendly
Can display or hide mixed-cabin awards
Here are the cons that you might observe when using Aeroplan.
Phantom award space exists, especially on multi-segment flights
The award calendar isn't very intuitive
Bottom Line: Using Aeroplan will generally steer you in the right direction with Star Alliance awards. Although you can't search for months at a time via a calendar view, you can be fairly certain that your award search will be smooth using Aeroplan.
Avianca LifeMiles
Avianca LifeMiles is a search engine that wouldn't make the top of most people's lists. However, we're here to tell you that ever since LifeMiles revamped their website and interface, this has completely changed.
LifeMiles is now one of the most user-friendly ways to search for Star Alliance award availability. Additionally, Avianca LifeMiles also has some of the best first class award costs.
Hot Tip: Check out our guide on the best ways to redeem Avianca LifeMiles for maximum value.
Avianca LifeMiles is best for non-stop or 1-stop connecting flights. It struggles with two-stop or complex flights, but this isn't applicable for most travelers.
Also, if you're going to use LifeMiles to book your award flight, you'll have horrible luck doing it over the phone. As a result, you'll probably want to familiarize yourself with the online interface if you're planning on using LifeMiles.
To get started with searching award availability with LifeMiles, follow these simple steps:
Visit LifeMiles.
Change the language to English by clicking on the flag icon at the top-right corner and clicking English.
Click Log in.
Log in with your LifeMiles number/username and Password.
Click Fly on the top banner of the landing page.
Toggle between one-way, round-trip, and multi-city.
Type in your departure and return airports
Choose the number of passengers and class of service
If you've got a specific airline in mind for your route, you can choose from the drop-down box that says Smart Search.

Using Smart Search is a good idea if you want to see all of your options.

Click Find Flights
Select the date you're flying.
The Quick Summary will pop up. Click the X mark in the bottom-right, red box to hide it.
Browse for your ideal flights. Write down all pertinent information and use your preferred booking method to confirm your flights.

You can browse for more dates by clicking View more dates underneath the area that says Select your departure date.
Besides the fact that Avianca LifeMiles recently overhauled their IT system, there are several reasons why you'd want to use Avianca LifeMiles to search for Star Alliance awards:
Easy, online booking interface
Can prioritize certain airlines for award availability
The award availability search is getting even better
Here are some things to watch out for when using LifeMiles for award searches:
Award availability has been hidden in the past
If you're using LifeMiles, you should avoid calling them at all costs, as they're almost always unhelpful
Inability to search a full month via a calendar view
Bottom Line: Avianca LifeMiles is a generally reliable way to search for award availability. Though it had a reputation for hiding award flights in the past, it's slowly making changes for the better, and the result is a modern, reliable, and easy-to-use search engine.
All Nippon Airways Mileage Club
ANA rightfully receives a lot of love for being one of the best frequent flyer programs out there. There are tons of ways to earn lots of ANA miles too, which elevates the reputation of ANA Mileage Club.
Hot Tip: If you're new to the value of ANA miles, check out our guide on the best ways to redeem ANA miles for max value!
Here are the instructions you'll want to follow to search for award flights on ANA:
Visit ANA's website.
There are three main buttons at the top banner of the website: Domestic, International, and ANA Mileage Club. Click on ANA Mileage Club.
On the left side, there is an area titled Flight Awards. Click International or Domestic, depending on what your itinerary is.
Click Award Reservation.
You'll be prompted to log in. Enter your ANA Mileage Club number and Password.
Select either Round trip or Multiple cities/Mixed classes.
Type your origin and destination cities and select your departure and return dates.

You can search an entire week by checking the box that says Compare seat availability +/- 3 days

Choose your booking class and the number of passengers.
Note down your flight numbers, dates, and times.

If you're searching for an ANA flight and not booking with ANA miles, you'll want to use another search engine, such as United. This is because partner availability will be less than ANA's own awards using ANA miles.
Make sure that the flight you're looking at isn't a waitlisted flight. This is only applicable for ANA flights.

Book your award using the booking method of your choice.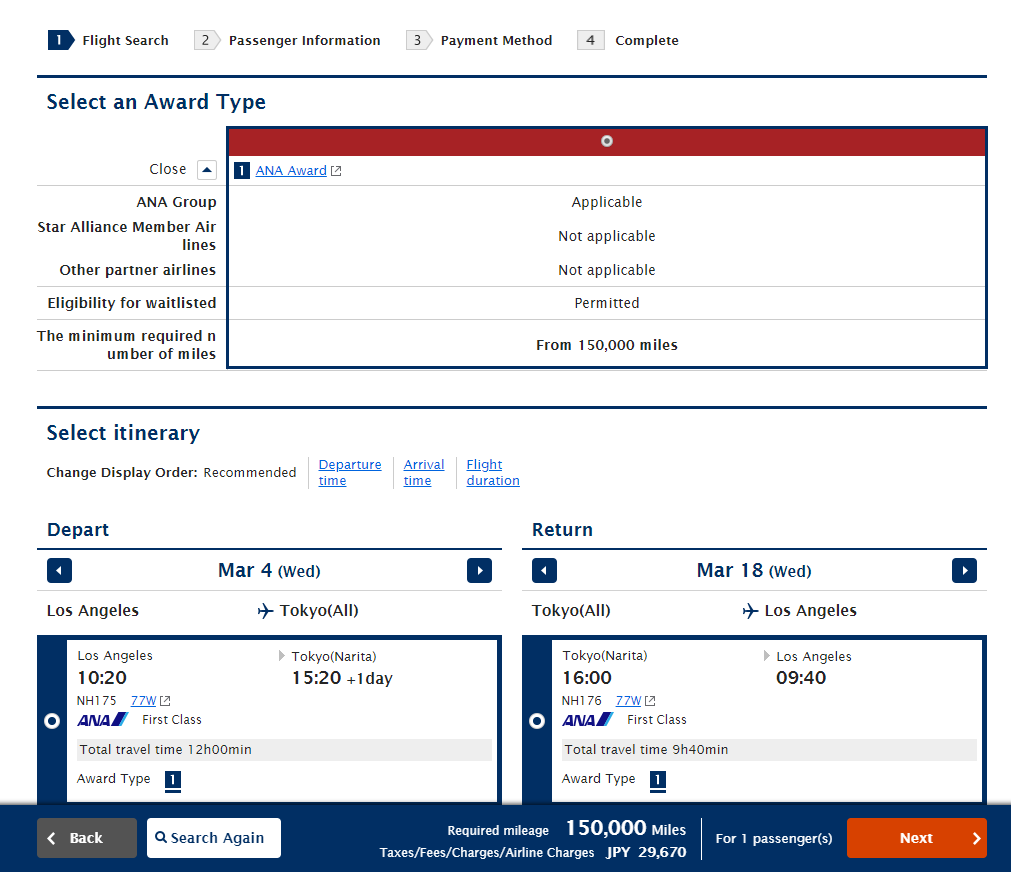 ANA has a powerful search engine, and here's what we love about it:
Some of the most accurate results
Can perform a week-long search
Capable of searching multiple segments
Here are the drawbacks of using ANA for your award searches:
Not the most user-friendly in the beginning
Can't search one-way flights

Technically, you can search one-way flights, though you'll have to enter a round-trip routing that includes your one-way flight
Bottom Line: Overall, if you want the most accurate search capabilities, look no further than ANA. It's not the most intuitive, but the dedicated award traveler who gets the hang of it will be at a significant advantage. One great aspect is that it's one of the best ways to search for multi-city routes. 
United MileagePlus
United devalued their MileagePlus program, opting to move to dynamic award pricing for their own flights. While they haven't mentioned anything about devaluing partner flights, it's still a dangerous precedent to set.
It used to be that United was one of the best ways to search for award flights on Star Alliance partners. However, if they move to a dynamic pricing model for award flights, they're not going to be very useful for this.
The good thing about United is that the process is as easy as it gets, and you don't even need a United MileagePlus account to perform award searches. Here's how to use United to search for award space:
Go to United's website.
The homepage will have a form that you can fill out to conduct your award search.
Select either Roundtrip or One-way.

Make sure that Book with miles and Calendar shop are selected.

Type in your city and date pairs.
Type the month you're looking for travel if using the calendar shop function.
Write down the flights you want to take and complete the booking with your frequent flyer program of choice.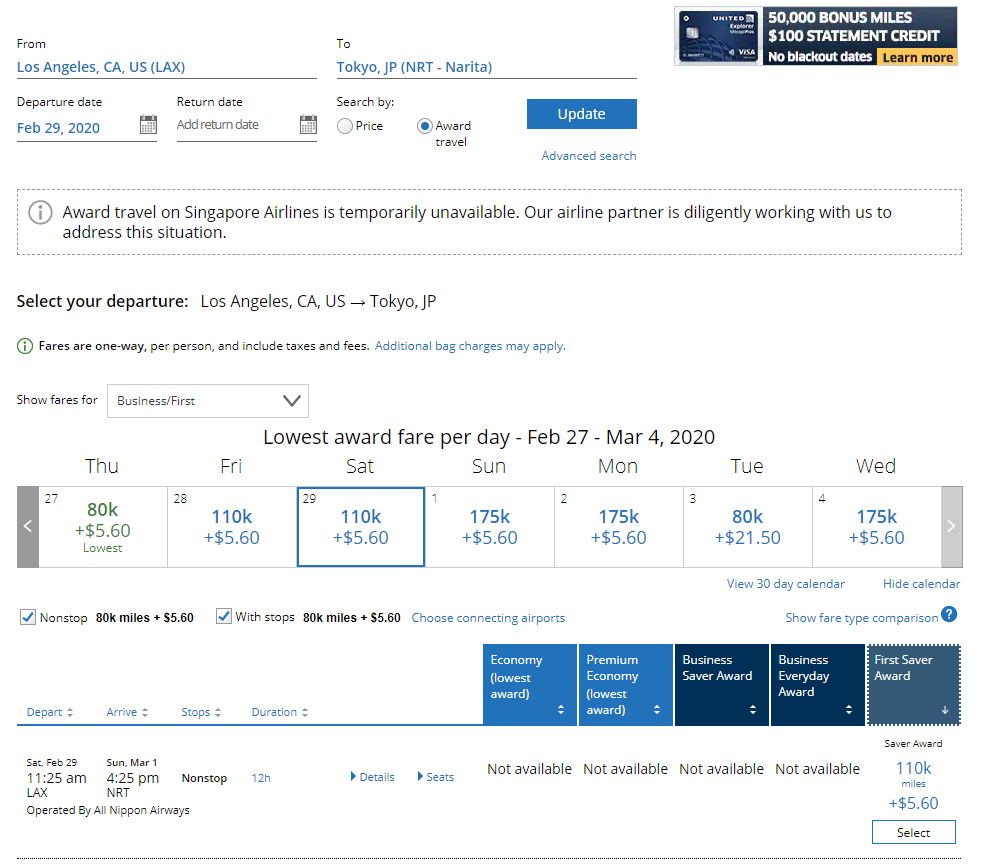 Here are the main pros of using United for award searches:
A calendar search function that displays cheapest mileage costs for each day
Easy search that doesn't need a MileagePlus account
Relatively reliable award availability results
Additional United award availability if you're a United elite member or cardholder and booking using United miles
Here are the main cons of using United for award searches:
Phantom award availability has been reported
Calendar searches aren't always accurate
Bottom Line: If your dates are extremely flexible, we'd recommend using United's search engine to start your award search. You can use the award calendar to narrow your results down. Just be sure to confirm if there's any phantom availability with another search engine. 
ExpertFlyer
ExpertFlyer is a tool that gets a lot of love as far as award searches go. It's one of the most powerful search engines you can use, and for those who learn how to use it, it can be tremendously helpful.
Put simply, ExpertFlyer is a website that's accessible via a paid membership. Memberships are either $4.99 per month for a basic plan or $9.99 per month for a premium-level membership ($99.99 for one year). They have a handy tool that breaks down the differences between a premium and basic plan, so you'll know which is right for you.
Here's how to use the ExpertFlyer website:
Go to ExpertFlyer's website.
You can log in with your e-mail, Facebook information, or ExpertFlyer credentials.
On the homepage, click Awards & Upgrades.
Just like a regular award search, type in all your flight and travel information.
What's different is that you'll want to choose the airline you want to fly on, such as All Nippon Airways.
Choose your fare classes, such as business or first.
For nonstop searches, go to Connection Preference and click Direct/Non-Stop Only. Click Search.
Your results will either have the number of award seats available or a "Yes/No" message on the right-side. The "Yes/No" message will only be displayed if you were asked for the number of award seats in the initial search area.
Once you've confirmed award availability with ExpertFlyer, you can use your preferred points system to book your flight. The best part is that there's not a single airline you can't search using ExpertFlyer.
Hot Tip: Want to learn even more about the ins and outs of this tool? Check out our in-depth guide on how to use Expertflyer to automatically search for award space and upgrades. 
Here are the pros of using ExpertFlyer:
Single interface for searching all Star Alliance flights
Most reliable way to search for awards
Upgrade and award search capabilities
Can see seat maps and set up flight alerts, so you can automatically be notified of award space opening
Here are the cons of using ExpertFlyer:
Paid service, it's not free!
Lots of results. It will bunch up all the results together, which can be overwhelming at times. For those who like to see all the options, this is a comprehensive method to search for award flights
Bottom Line: ExpertFlyer is a great, paid way of searching for Star Alliance award availability. For those who don't get overwhelmed easily, this should be your first choice. One of the biggest benefits is being able to set up flight alerts to notify you when award space has opened up.
Final Thoughts
There are 28 airlines in the Star Alliance, and while it's possible to book award flights with all their airlines, it's not as straightforward to search for award space. And, it can often get overwhelming when thinking about how to search for award flights.
Our first two choices are Aeroplan and LifeMiles. Aeroplan has the best balance between accuracy and user-friendliness, and LifeMiles is enjoying a refreshed IT system, which is much more reliable than their old one. ANA is definitely the most accurate, but also one of the more clunky search engines.
United used to be at the top of the list, though with the current trend of going to dynamic award pricing, it could quickly render itself as a mostly useless award search tool. Lastly, ExpertFlyer is the single best tool, but it also requires a paid subscription.
You've got a lot of options when searching for Star Alliance award availability, and we've now shown you the best ways to leverage search engine capabilities to plan your next Star Alliance trip!