GOL Premium Domestic Departures Lounge at Rio de Janeiro International Airport [Review]
Flying domestically in Brazil can, at times, be frustrating. There are no real premium airline products, airports can be chaotic and unorganized, and short flights can often be quite expensive.
That being said, flying domestically in Brazil can also be quite refreshing! If planned in advance, there are some great deals to be had (paying with cash or miles), many airports have been recently renovated, local airlines like GOL and Azul are comfortable and efficient, and there are plenty of new lounges to check out!
I recently checked out 2 lounges at Rio de Janeiro Galeão International Airport (GIG) while waiting for my quick flight to São Paulo. First was the Plaza Premium Lounge, which I enjoyed, despite the food, and then I moved on to the GOL Premium Lounge, both located on the domestic side of Terminal 2.
What Are GOL Premium Lounges?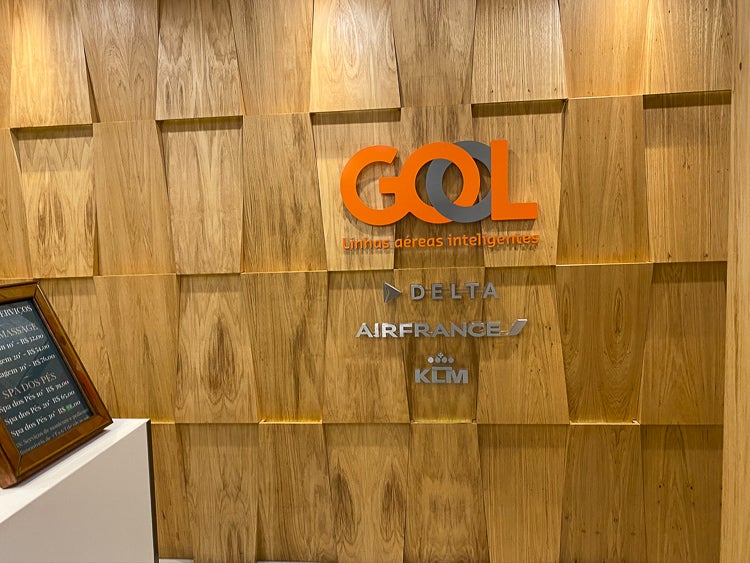 GOL Premium Lounges are a small group of lounges (also known as a "Sala VIP" in Brazil) that are owned and operated by GOL Airlines (GOL Linhas Aéreas Inteligentes), a low-cost Brazilian carrier with an impressive amount of international airline partners.
There are currently 4 GOL Premium Lounges in Brazil and all of them have been renovated within the past 4 years.
They are located at:
Rio de Janeiro Galeão International Airport (GIG)

Domestic Terminal 2 in front of gates B36 and B37
International Terminal 2 on the third floor of the South Pier

São Paulo Guarulhos International Airport (GRU)

Domestic Terminal 2 on the boarding level West
International Terminal 2 on the boarding level East
GOL Premium Lounge – Terminal 2 at GIG
Location
Since I was flying domestic out of Rio, I visited the location on the boarding level of Terminal 2 in front of gates B36 and B37. This location is open from 6 a.m. until midnight.
In order to get to the boarding area, you must first get through security and then avoid the temptations of duty-free and other shops.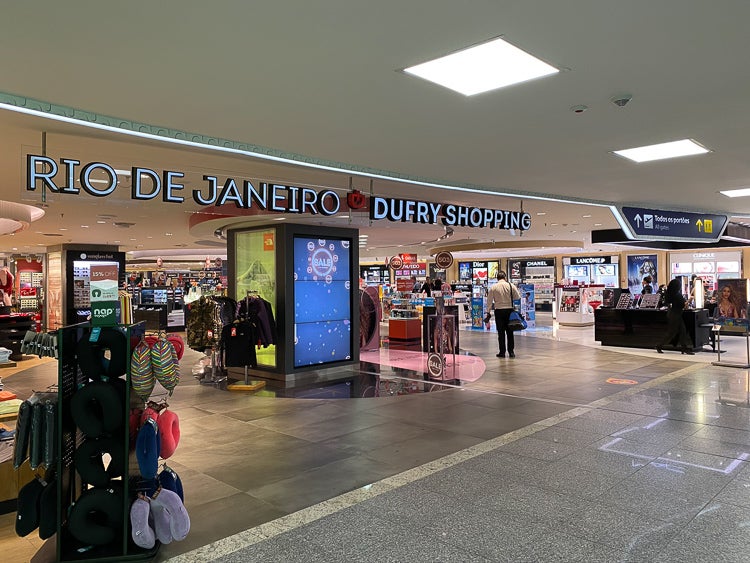 Bypass the food court.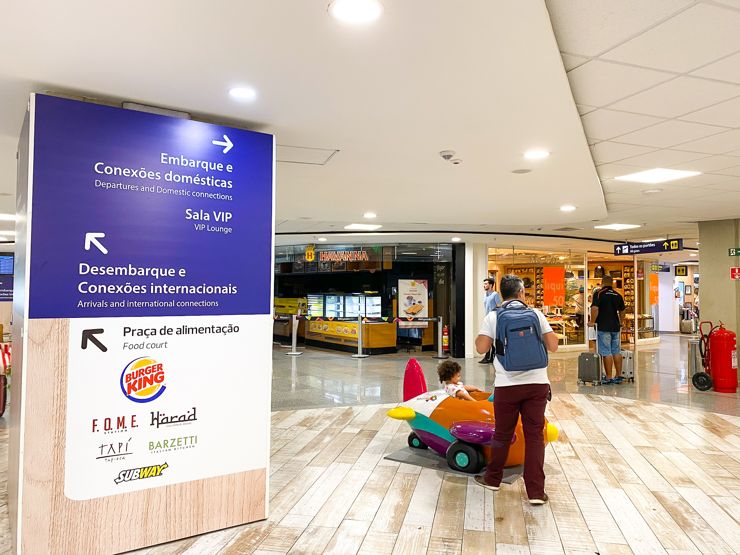 Ignore the Plaza Premium Lounge.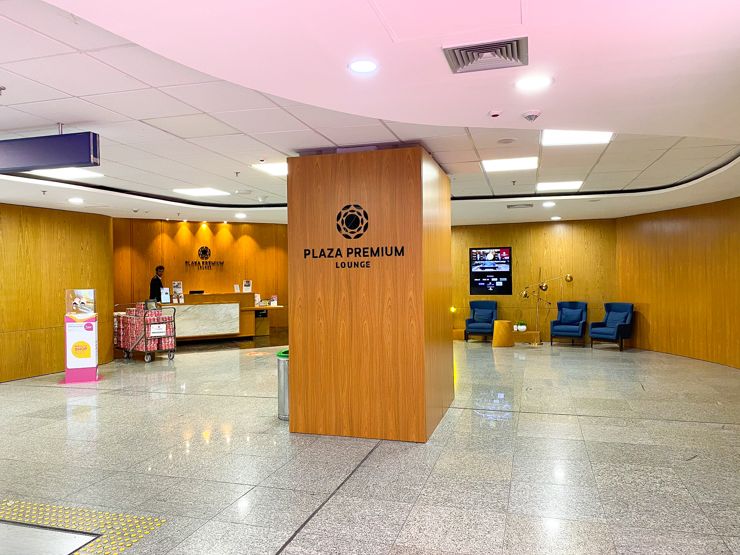 Then head up the escalators to the departures area.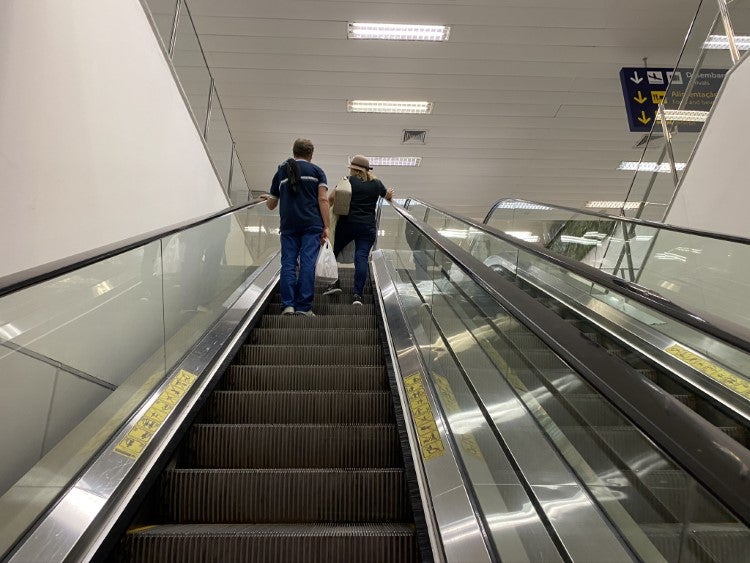 Once you reach the boarding area, turn left and walk down a few gates and you will see the GOL Premium Lounge on your left.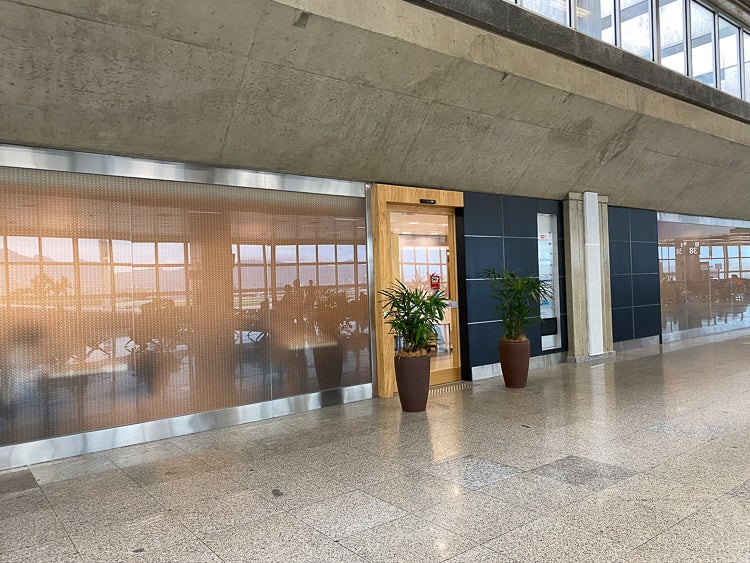 Gaining Entry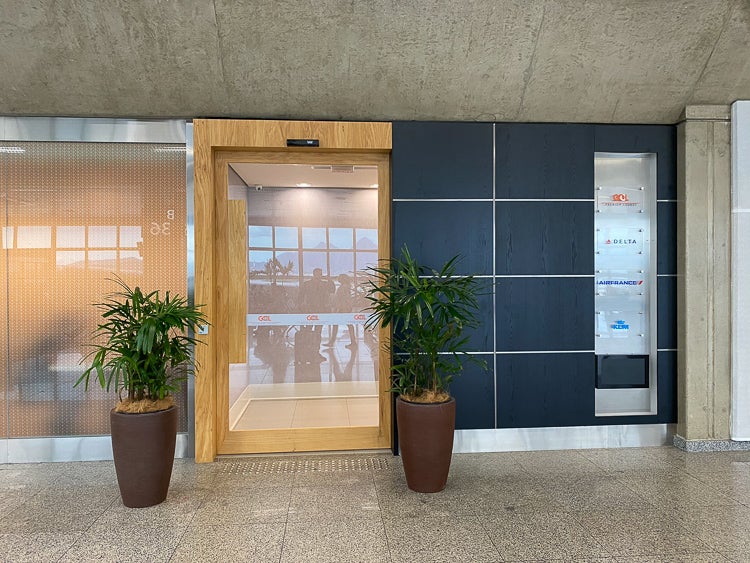 Thanks to an impressive list of partnerships, gaining entry to a GOL Premium Lounge is quite easy for the savvy traveler.
I gained complimentary access thanks to my Priority Pass membership that I get from a few of my American Express cards.
Priority Pass Select members are allowed to bring in 2 guests with them, and children under the age of 2 don't pay. If you want to bring in more than 2 guests, the additional guests can pay a discounted rate of $27 that will get billed to the credit card you have associated with your Priority Pass.
With a quick scan of my Priority Pass app and a signature, I was in.
However, there is a whole list of passengers who can also gain complimentary access:
Smiles Gold and Diamond members traveling with GOL or partner airlines

Includes free access for 1 Diamond member companion and 50% the reception counter price for 1 Gold member companion

Customers traveling Premium Economy class with a domestic connection with GOL
Customers with a Mastercard Smiles Platinum or Infinite credit card traveling with GOL or a partner airline

Free access for the cardholder and 1 companion

Priority Pass, Lounge Club, Lounge Pass, Diners, Lounge Key and Dragon Pass cardholders

Check the lounge's admission price or the number of free entries provided by the card directly with the card's issuer

Air France/KLM/Delta first class and business class passengers who have a connection with GOL
With GOL's new partnership with American Airlines, I wouldn't be surprised to see AA elites get access as well in the near future.
If you don't fall into any of those categories, you can also purchase access:
Smiles Gold Companion

Adult: $22.50
Children: $15

Smiles Silver Customer

Adult: $33.75
Children: $30

Other Customers
Hot Tip: These prices were taken from the English version of the GOL website and are listed in USD. On the Portuguese version of the website, the rates are quoted in BRL and convert out slightly less. If you were to pay in BRL at the lounge, it would likely come out cheaper, especially the way the exchange rate has been lately. 
First Impressions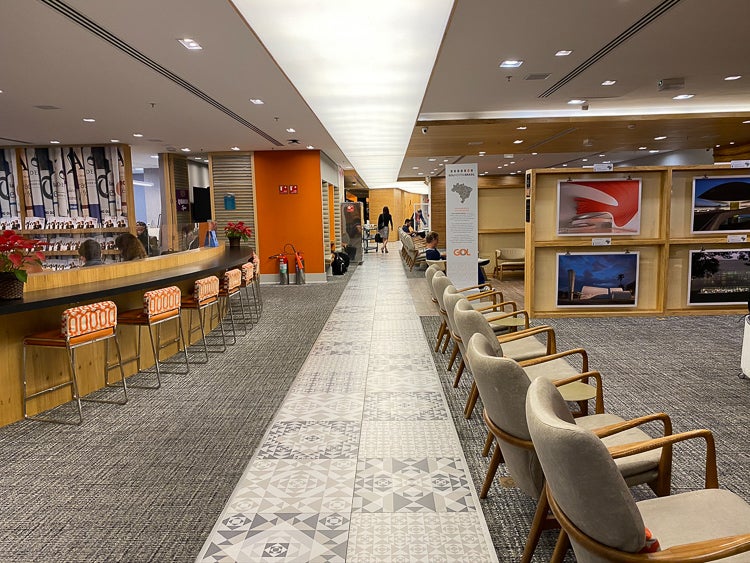 After checking in and entering the lounge, the first thing I noticed was how big, open, and airy the lounge felt.
The light wood paneling and orange cushions everywhere were very recognizable as a GOL lounge. You would think that combination would be a little tacky, but it actually worked well and gave the lounge a nice vibe.
The lounge was long and narrow with plenty of bright light which unfortunately also highlighted the wear and tear this young lounge has already seen.
Walking around, it was clear that getting any work or doing anything that needed privacy would be difficult as this lounge had a very open floor plan, unlike the Plaza Premium Lounge which was full of quieter seating options.
Seating
As I mentioned above, the seating options seem to be focused on capacity over comfort. This makes sense since this lounge caters to so many people that are often only visiting the lounge for a short period of time before their domestic flight.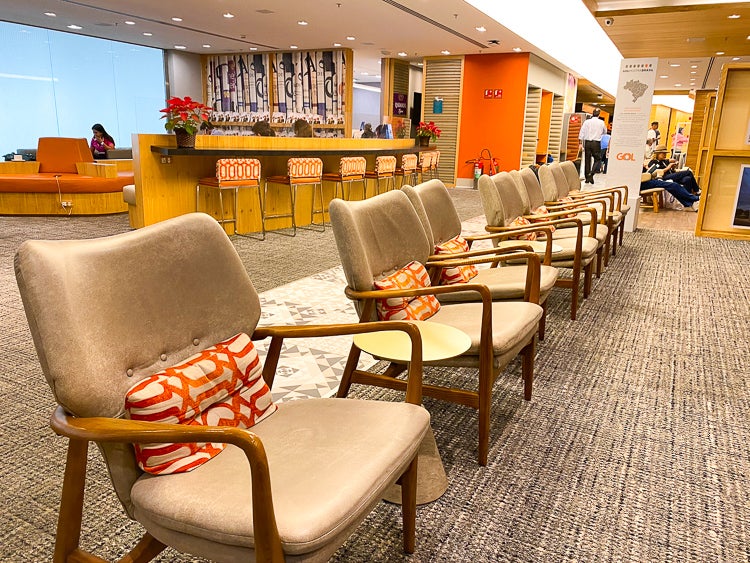 There were plenty of couches and chairs available, some of them a bit awkward in some cases due to their random shapes and lack of table support.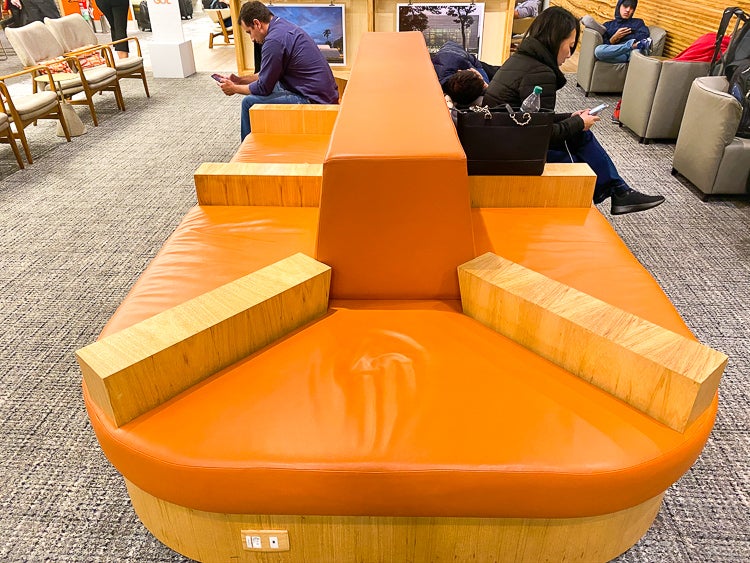 Along the perimeter of the lounge, there were plenty of stools and balconies.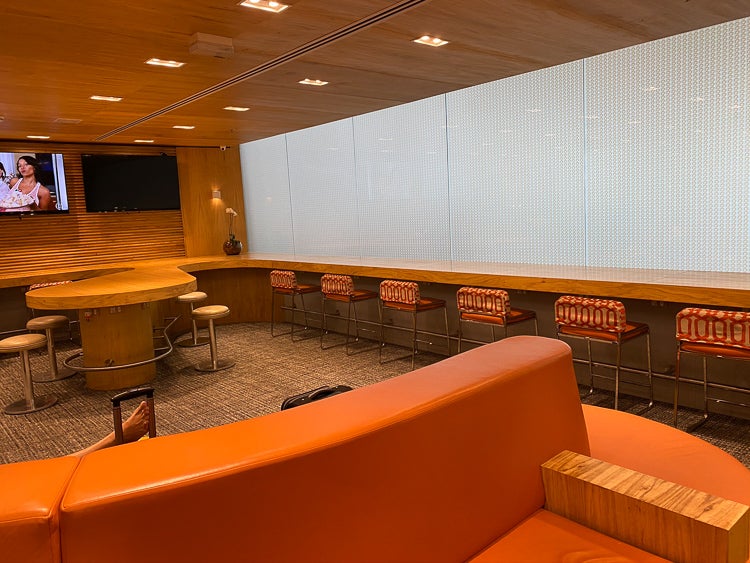 If you were lucky, you could snag one of these individual booths/chairs.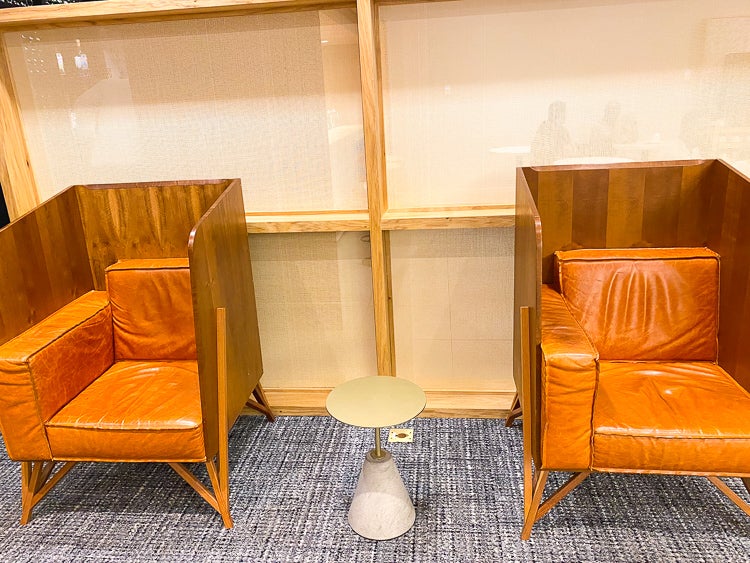 Since I wasn't going to be staying long, I just grabbed a plastic chair (probably the worst option) and sat at a table near the food — shocker!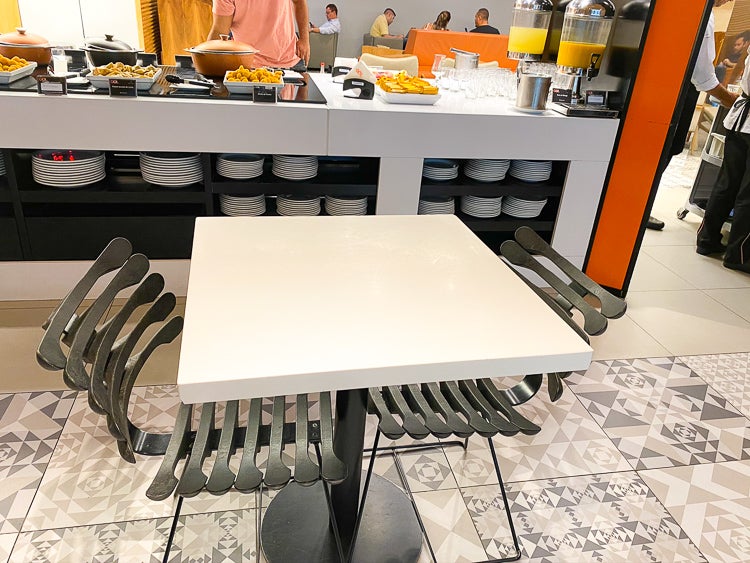 Food and Beverage
I had just come from the Plaza Premium Lounge, which had a terrible selection of food at the time (2 p.m.), so I wasn't really expecting GOL to outperform in this area.
While it wasn't hard to do, GOL did actually have a better spread available… barely.
Food
The food was set up like a cafeteria-style buffet which you could access from both sides.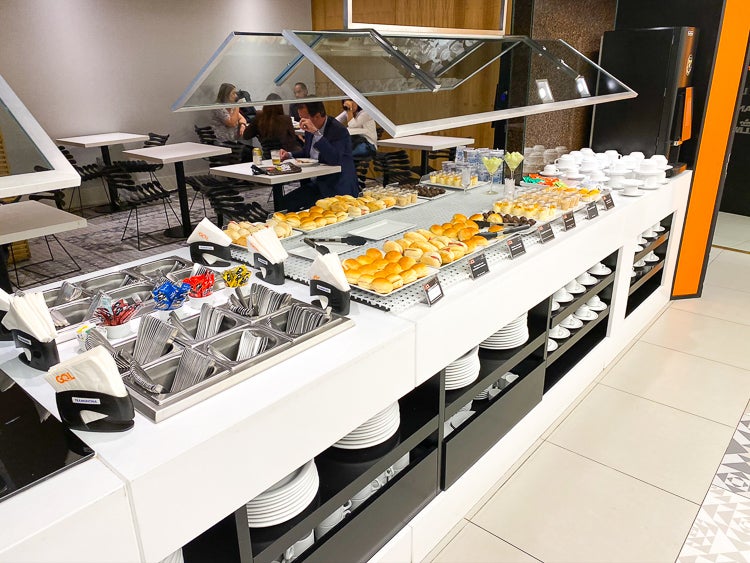 The food was very typical of Brazilian lounges as they often share the same caterers. The selection had a nice variety and was fresh thanks to the number of people constantly passing through the lounge.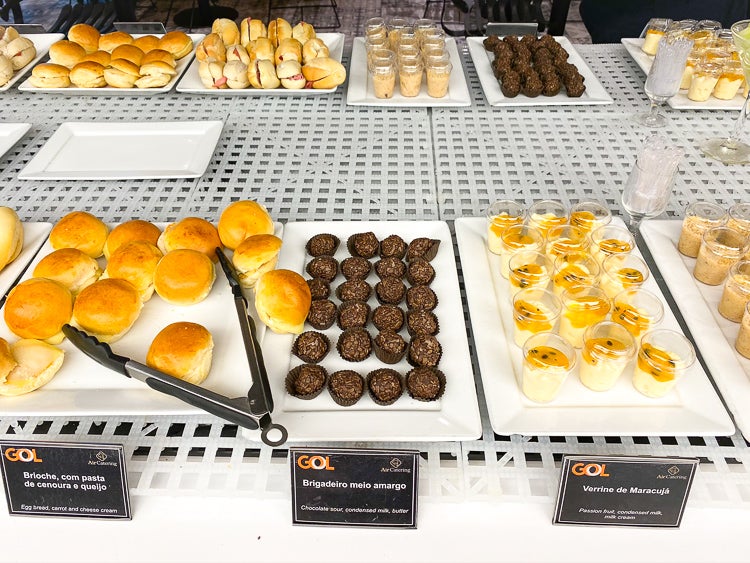 Hot food options were:
Rotini pasta with red or white sauce
Coxinha (fried chicken croquette)
Mini baked pastels/empanadas
Cold food options were:
Ham and cheese sandwiches
Carrot spread and cheese sandwiches
Bread
Fruit
Variety of small desserts
Drinks
The beverage department was simple but surprisingly complete at the GOL Premium Lounge.
There were multiple coffee machines and juice stands located throughout the lounge. Brazilians love their coffee and juice.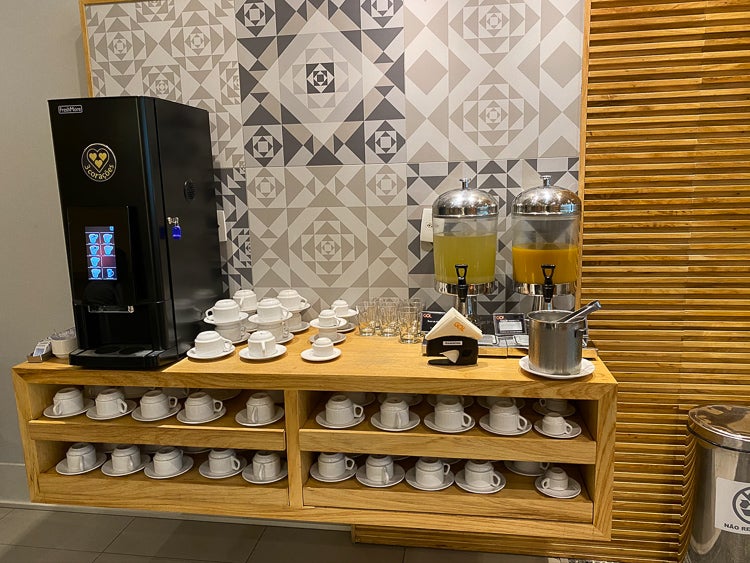 There was a self-service refrigerator with water, soda, and beer.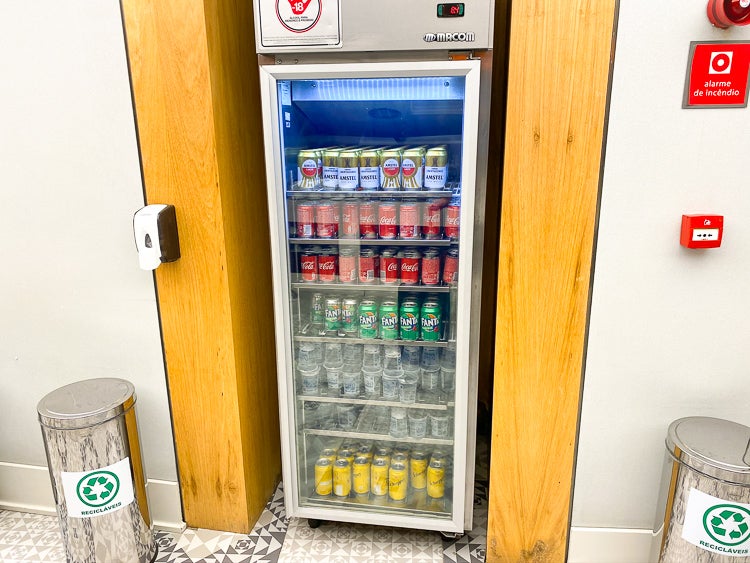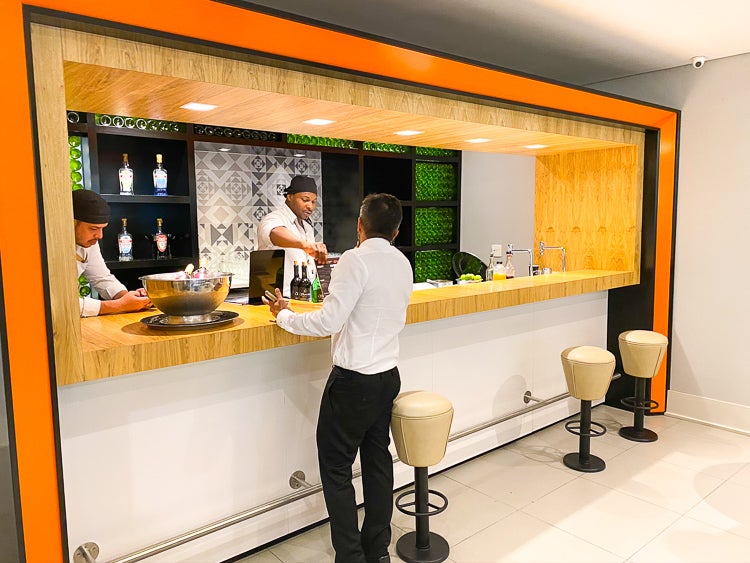 There was also a bar which offered:
Red wine
White wine
Caipirinha
Caipiroska (caipirinha with vodka instead of cachaça)
Sex on the Beach
Campari Orange
Cosmopolitan
And some custom house drinks named after destinations:

Orlando
Cancun
Punta Cana
Miami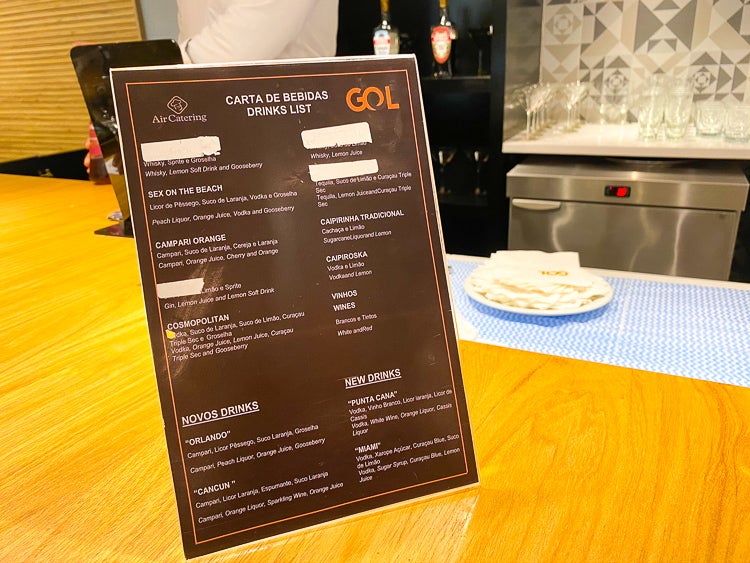 Since it was still early in my travel day, I stuck with a beer.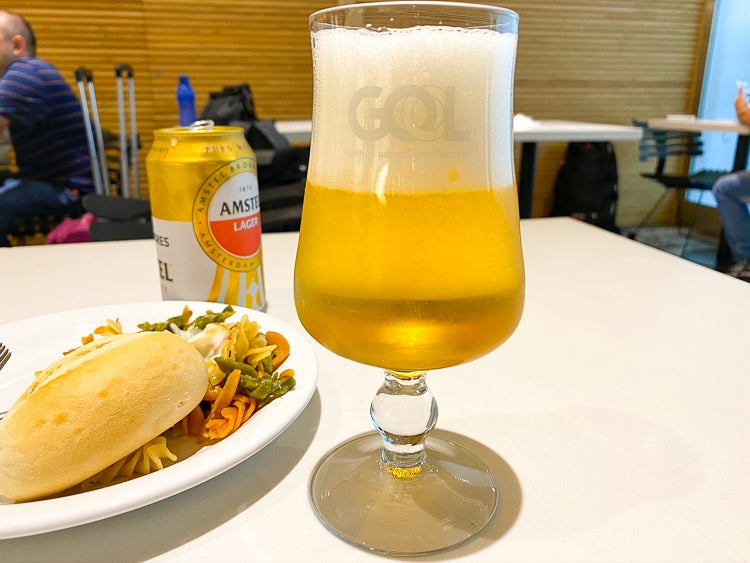 Amenities
While the lounge was on the basic side of things, it was large and did offer a handful of amenities in the space.
When you first walk in, you will walk by a small spa room where you can pay for a massage or get your nails done before your flight.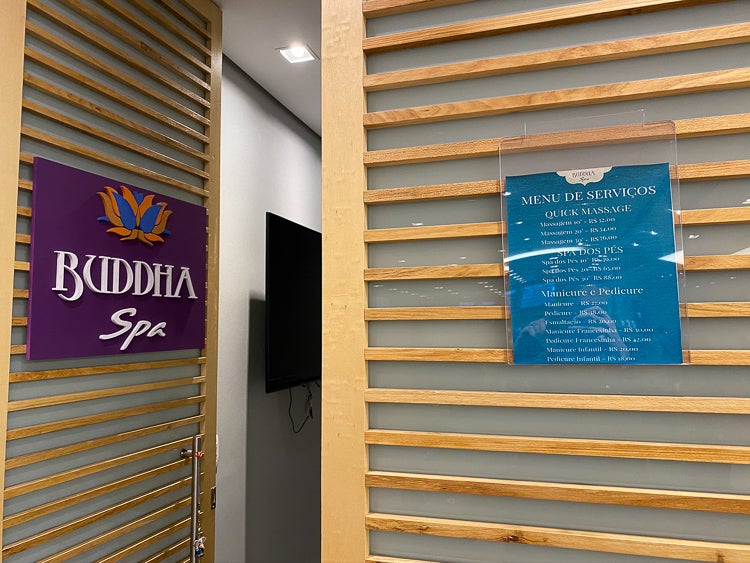 Prices seemed pretty fair for being inside of an airport lounge.
Massages
10 Minute Massage: R$32 (~$7)
20 Minute Massage: R$54 (~$12)
30 Minute Massage: R$76 (~$17)
Foot Spa
10 Minute Foot Spa: R$39 (~$9)
20 Minute Foot Spa: R$65 (~$15)
30 Minute Foot Spa: R$88 (~$20)
Manicures and Pedicures
Manicure: R$27 (~$6)
Pedicure: R$38 (~$9)
Nail Polish: R$20 (~$4.50)
French Manicure: R$30 (~$7)
French Pedicure: R$42 (~$9.50)
Child Manicure: R$20 (~$4.50)
Child Pedicure: R$18 (~$4)
There was also a "home theater" room with a relatively small television.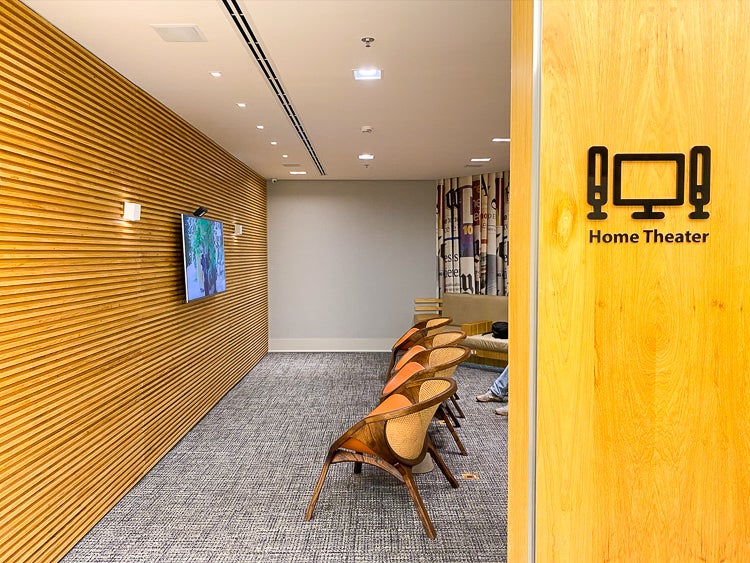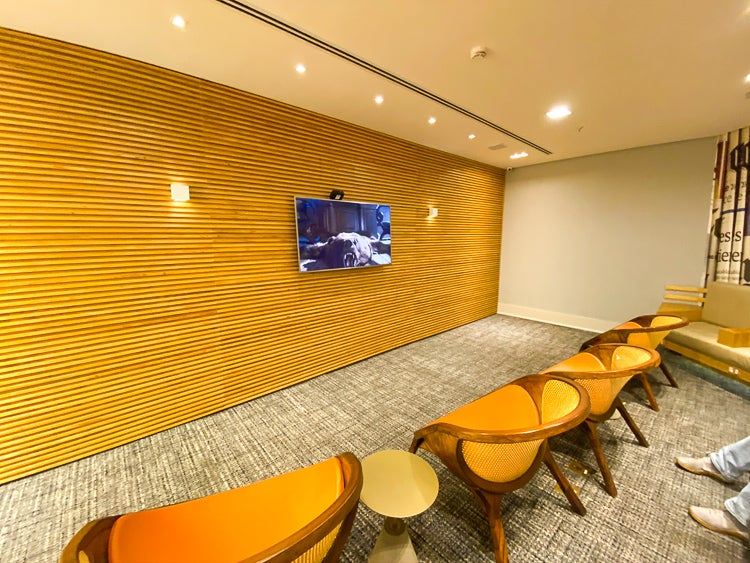 Showers were available, but I didn't have time to check them out.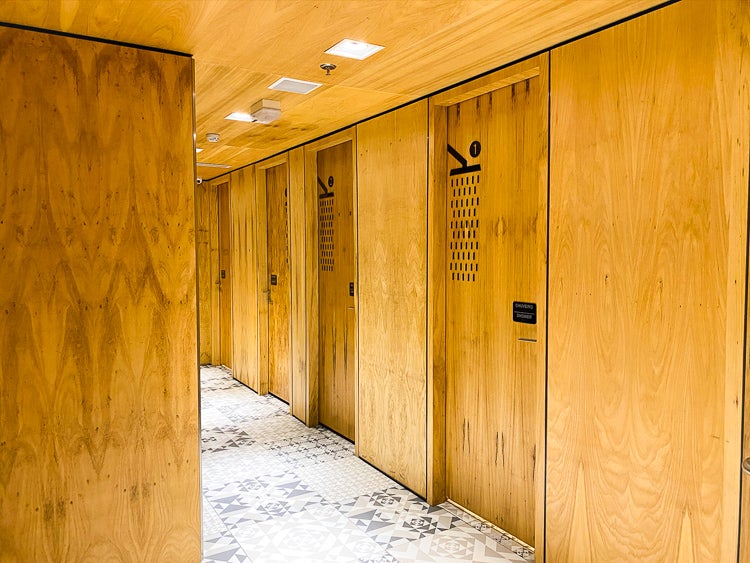 The bathrooms were quite nice and clean.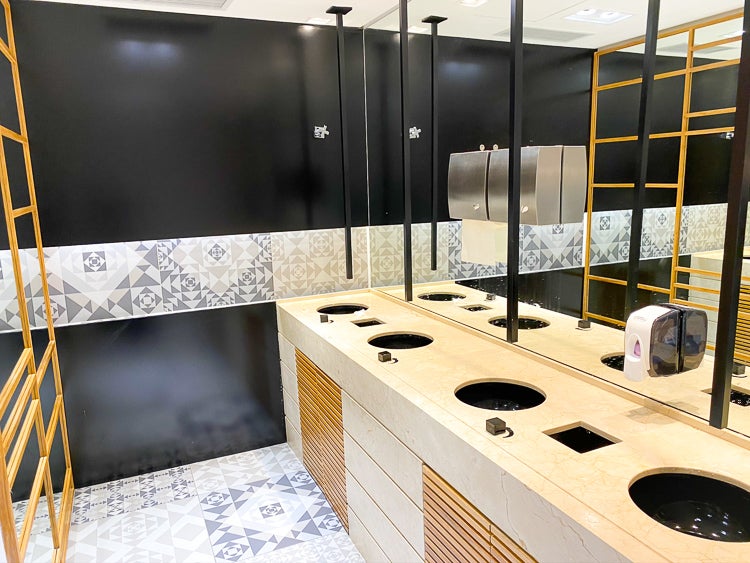 And as a father with a little traveler, I loved seeing a changing table in the men's room.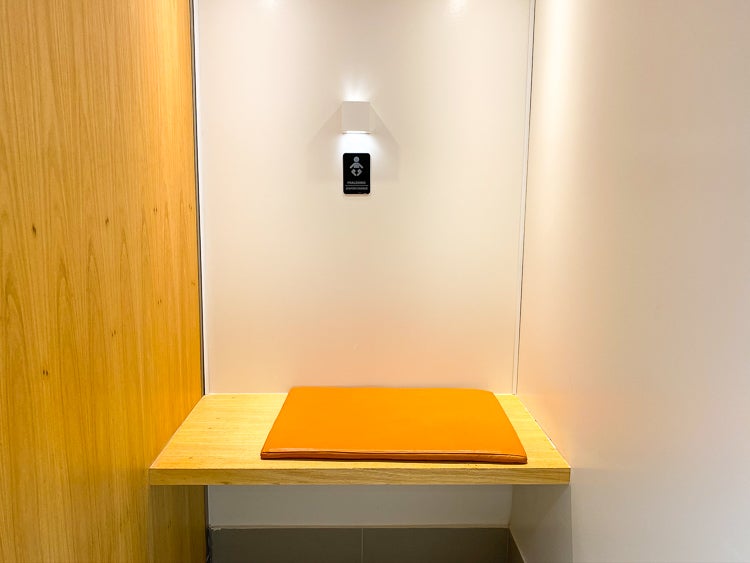 Final Thoughts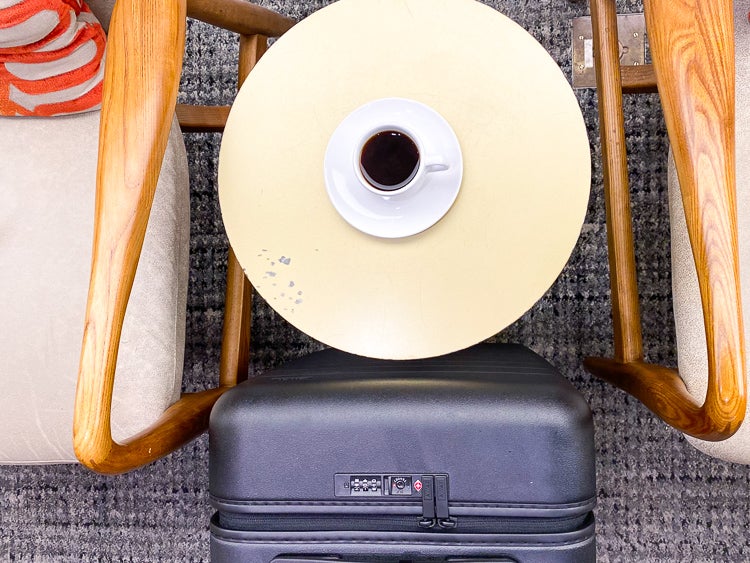 Overall, this is a basic lounge that is starting to show some age but remains a very solid choice.
With the number of people that have access to the GOL Premium Lounge network and the fact that it is located directly in front of the GOL gates, I am sure this lounge can get very busy during peak travel times.
However, if you are looking for somewhere to sit, grab a coffee and a light snack before your flight, this is a very good option.
The GOL Premium Lounge may not have as many comfortable sitting options as the Plaza Premium Lounge does just 2 minutes away, but it is closer to the gates and had better food when I visited.
If I had to choose between the 2 lounges, I would start at the Plaza Premium to relax and have some drinks, then head upstairs to grab a snack at GOL Premium before my flight — which is exactly what I did!