The 10 Best OGIO Luggage for Travelers in 2021 [Backpacks, Travel Bags]
OGIO offers sleek and incredibly clever designs that provide practical solutions for individuals on the go. With sports enthusiasts, motorcyclists, and long-distance thrill-seekers in mind, this brand offers mid- to high-range bags and backpacks of top-notch quality.
Why Buy OGIO Luggage?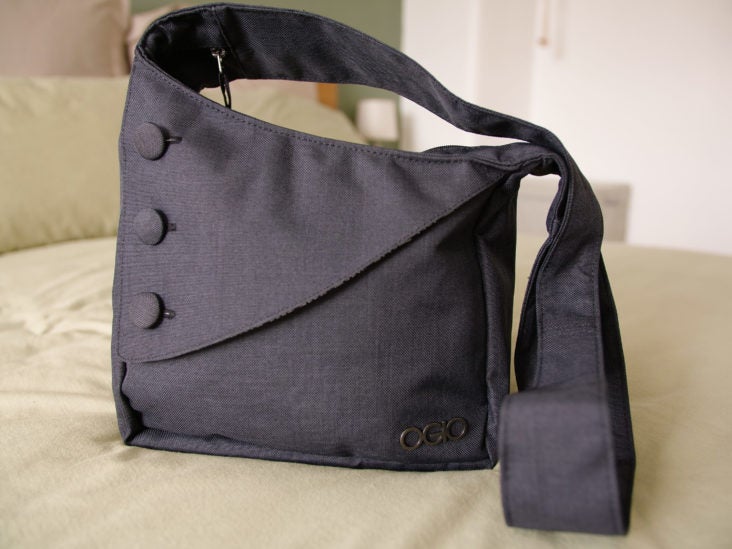 OGIO (pronounced oh-joe) was the brainchild of Michael J. Pratt, who realized that most of his own gym bags merely offered big open spaces with the occasional pocket on the side.
Feeling that such a basic design made his gear feel disorganized, he sat down at his drafting table and began to design a gym bag that offered a more practical storage solution for sports lovers, extreme athletes, and golfers everywhere.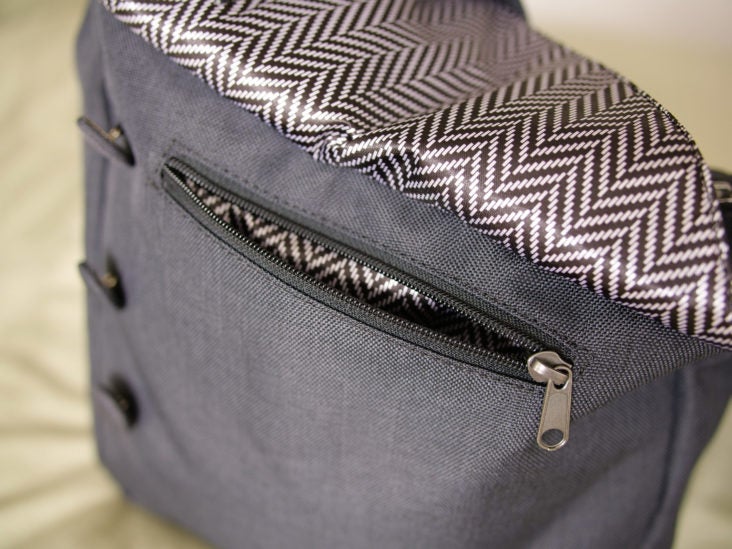 With a name that literally stands for "our gear is organized," it should be no surprise that the brand became well-known in luggage for being able to offer unique designs with problem-solving features.
Combining seamless design with cutting-edge technology, the brand now routinely features a rugged structural load equalizing deck (SLED) on its rolling luggage and golf bags. It also has a zipperless ball pocket that allows the user to open the bag with 1 hand.
As the brand grew, OGIO gathered top athletes from across the nation from moto, BMX, skate, snow, and surf to work alongside designers to create specific action sports bags and backpacks.
It quickly became apparent that the unique selling point of the OGIO brand was to focus on gear bag technology and backpack innovation that turned big but boring bags into practical solutions for the action sports industry.
Über-cool and incredibly practical, the technology behind OGIO bags is now just as useful on the daily commute as it is on the golf course.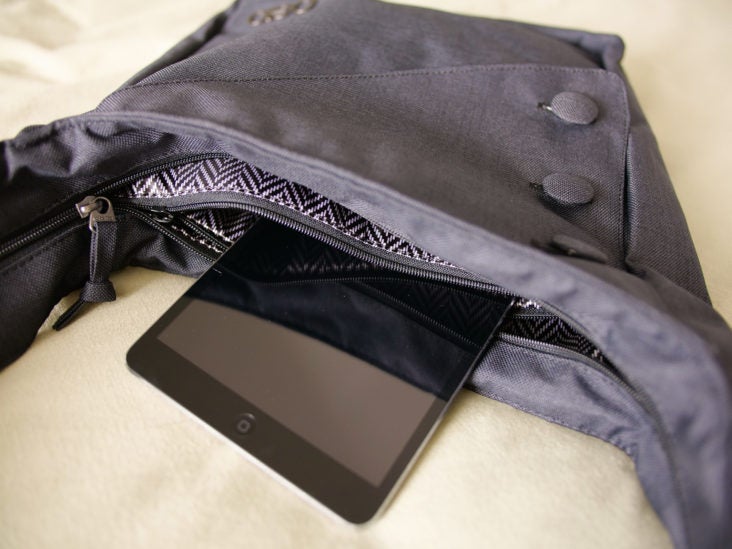 Bottom Line: From oversized duffels for long weekends to compact laptop backpacks for use at the office, OGIO bags offer the perfect blend of form and function.
The Best OGIO Luggage and Duffels
There are lots of awesome-looking bags and backpacks to choose from across the range, but these are some of the very best.
Best for Big Adventures
OGIO Rig 9800 Gear Bag
Dimensions: 32 x 20.5 x 12.75 inches
Weight: 12.5 pounds
This fully-loaded bag is made from incredibly strong and durable polyester material and has enough space to take all the gear you need for your next big adventure. Thoughtfully designed for those who are looking to enjoy everything from a trip to the track to a trek across the globe, this big bag is the real deal for serious travelers.
On the inside, the large main compartment has plenty of space for all of your belongings. There is also a helmet shelf, internal divider, and lots of additional pockets for keeping small items safely stored away in transit. The multi-use lid compartment allows for quick and easy access, and the compression strap helps keep your belongings tightly packed and streamlined.
Because your gear can be heavy, this large duffel bag comes complete with a telescoping pull handle and heavy-duty, oversized wheels with extra clearance, making it suitable for pulling over virtually any terrain. With tough, rugged looks and a SLED system for increased durability, this bag is a breeze to handle in even in the harshest of conditions.
What We Like
Very durable with solid wheels
What We Don't Like
Heavy for a soft-sided bag
A Hardwearing, Rolling Duffel for Serious Sports Enthusiasts
OGIO 2015 Stealth Terminal Bag
Dimensions: 29 x 16 x 13 inches
Weight: 11 pounds
Offering the perfect blend of build quality, storage space, and organization, the Terminal bag from OGIO is a check-in bag with a difference. Great looks and sleek design touches make it even more desirable for short trips away, sporting events, or track days.
The large main zip compartment is lined with hardwearing neoprene fabric and offers more than enough space to hold all of your travel and sporting essentials. The internal mesh dividers help to keep everything in place, while the compression straps help to tuck all your stuff in nice and tight during transit.
The 2 large external pockets are perfect for items you need quick and easy access to, and the multiple grab handles make it easy to lift and carry when you need to.
Tough, oversized wheels make it easy to roll your gear along behind you, while the retractable Pullman handle can be extended when you don't want to carry it.
The OGIO 2015 Stealth Terminal Bag is the perfect unisex bag for travelers in the know and is available in a choice of sleek black, black pindot, and graphite colorways.
What We Like
Internal mesh dividers to keep organized
What We Don't Like
Zippers can sometimes break
Ultimate Adventure Bag in a Choice of 2 Sizes
OGIO Endurance Duffel Bag
Dimensions:
Version 7.0 — 22 x 11.8 x 6 inches
Version 9.0 — 22.5 x 16.1 x 6 inches
Weight:
Version 7.0 — 2.2 pounds
Version 9.0 — 2.4 pounds
Designed with sporting enthusiasts and athletes in mind, this duffel bag has been created to offer maximum storage space and versatility without ever weighing you down. Made from high tensile strength fabrics and offering an abrasion-resistant tarpaulin base, this clever little bag is also U.S. airline carry-on compliant.
On the inside, there is a large main compartment with plenty of space for your gym gear, sports kit, or a change of clothing, while the ventilated side shoe pocket can hold multiple pairs of shoes.
For track days and other outdoor adventures, there is a hideaway stretch mesh external helmet storage section, and the side pocket is perfect for storing wet and dirty items until you can get them back home.
To make sure that your most essential items are kept safe no matter how hard you plan to play, this bag even comes with a crush-resistant lockable armored pocket for the ultimate protection.
Choose to carry your belongings using the integrated carry handle, or flip out the adjustable backpack-style shoulder straps to keep your hands free as you ride, hike, walk, or run. The Endurance Duffel is available in a choice of 2 sizes with the smaller Endurance 7.0 version offering up to 36.8 liters of storage space or the larger Endurance 9.0 version that offers an impressive 58.3 liters.
What We Like
Crush-resistant external pocket for your sunglasses or electronics
What We Don't Like
Backpack straps could be more padded
A Gym Bag With a Difference
OGIO Half Dome Duffel Bag
Dimensions: 17.5 x 12 x 10 inches
Weight: 1.6 pounds
Available in black, blue, pink, red, and green colorways, this medium-sized duffel bag is perfect for everyday commuting, trips to the gym, swimming sessions, and so much more. Small enough to fit comfortably in the overhead storage bin on most U.S. airlines, this is also a great carry-on bag for air travel.
Designed to be just the right size to be stored in a standard sports locker, this duffel bag is compact on the outside while still offering an impressive amount of versatile storage space on the inside. The main compartment is easily big enough to fit your towel, change of clothing, and even an extra pair of shoes, while the front zippered pockets are perfect for keeping your wallet, cell phone, and other useful essentials within easy reach.
The standard webbing shoulder strap can be adjusted to suit your height, or removed completely, while the fabric-wrapped grab handle is sturdy enough to offer a comfortable carry. Practical and stylish, too, this bag also comes with all metal hardware and a large OGIO logo.
What We Like
Has a detachable shoulder strap and top carrying handles
What We Don't Like
Could do with some internal pockets for quick access to small items
The Best OGIO Backpacks
Pack up Your Laptop in Style
OGIO Renegade RSS Backpack
Dimensions: 19.5 x 14 x 10.5 inches
Weight: 3.8 pounds
This sleek urban backpack is perfect for those who like to take their tech with them. From the daily commute to trips further afield, this backpack offers lots of well-padded storage space to keep your electronics safe on the go. Made from 600D polyester pindot, this backpack looks and feels as tough as it performs.
This backpack comprises a series of varying-sized compartments that are perfect for keeping your laptop, tablet, cell phone, headphones, sunglasses, wallet, and virtually anything else you can think of, well-protected, and beautifully organized.
The main compartment has lots of space to hold a change of clothing and even some shoes, and the rear laptop pocket is big enough to fit a 15-inch (or super-slim 17-inch) laptop. There are a further 7 pockets, so you'll never need to worry about not having the perfect amount of space to store everything.
Padded and adjustable shoulder straps make this an incredibly comfortable backpack to carry, even when it is full. There is a sturdy top grab handle for when you need it, and also a clever little pass-through design that allows the backpack to be hooked onto the telescopic handle of your rolling luggage.
What We Like
Backpack strap has a handy pocket for credit cards or a cell phone
What We Don't Like
Shoulder straps are quite short
The Original Gambit From OGIO
OGIO Gambit Pack
Dimensions: 19.5 x 15 x 10.5 inches
Weight: 3.3 pounds
Made from tough and hardwearing 420D polyester material, this backpack is just the right size for carrying your laptop, tech, and everyday essentials when you are on the go. The fleece-lined, top-loading laptop compartment can house laptops up to 15 inches, and the integrated foam panels help to keep your electronics protected.
The large main compartment offers enough space for everything you need on a day trip or a long day at work, and the 2 zippered side utility pockets are great for keeping smaller items safely at hand. For tech-loving travelers, there is also a padded mouse or digital camera pocket and a deluxe organizational panel with a zippered stash pocket.
The soft-touch neoprene handle is comfortable to carry, and the fully adjustable ergonomic shoulder straps make it easy to find the perfect carrying position. Offering crushproof Tech Vault technology to keep your gear safe, as well as a HUB (Hybrid Unibody Backpanel) for ultimate comfort and breathability, this is a great backpack for everyday travel.
What We Like
Lots of pockets to easily locate all your gear
What We Don't Like
No bottom padding to protect your laptop and other delicate belongings
Move Away From Boring Laptop Bags With This Sleek Option
OGIO 411067 
Stratagem, Computer Laptop/MacBook Pro Backpack
Dimensions: 19.5 x 15 x 10.5 inches
Weight: 3.5 pounds
With a padded tablet and e-reader sleeve, this is a great backpack for both business and pleasure.
The main compartment has plenty of space to store your day-to-day essentials, while the top zippered valuables pocket will keep your wallet, keys, and cell phone safe. On either side, the zippered side pockets can be used for a drink bottle or as accessory pockets for keeping smaller items in place.
For your comfort, the back panel offers breathable airflow to prevent you from feeling sweaty while you wear your backpack, and the padded shoulder straps can be adjusted to the right length to fit your frame. There is also a comfortable top handle for easy lifting when you need to pick your bag up or set it down.
This durable backpack has been designed to keep your laptop and other tech perfectly organized, as well as offering easy access when you need it most.
What We Like
Detachable sternum strap for extra support
What We Don't Like
Zippers are a little fragile
Best for Keeping You Hydrated on Big Days Out
OGIO Adult Dakar Hydration Pack 100oz Backpack
Dimensions: 7.5 x 10 x 8 inches
Weight: 2.05 pounds
Perfect for motorcyclists, this strong and durable backpack is just right for long rides and other outdoor adventures. Loaded with storage space, the internal 3-liter hydration bladder is held in an insulated compartment that keeps your liquid cold for 30 percent longer.
Featuring anti-sloshing technology, there is also a clever hook and loop system that keeps the naturally antimicrobial, BPA-free drinking tube safely tucked away when not in use.
With an expandable front storage pocket, there is plenty of space to carry your helmet, and the upper zippered felt-lined pocket offers extra protection for all of your electronics. This backpack features an expandable storage pocket for personal items and a side mesh pocket for easy access.
If you are carrying your backpack while you are riding, you need to know that it will remain firmly in place. The multi-adjust harness system has been designed to fit all body types precisely, and the padded back panel allows for directional airflow.
What We Like
Comes with a 3-liter hydration bladder
What We Don't Like
Strap clips can be a bit noisy when using
The Best OGIO Messenger Bags and Purses
Cooler Than Your Old Briefcase
OGIO Instinct Top Zip Laptop Messenger Bags
Dimensions: 10.5 x 15.5x 1.5 inches
Weight: 2.05 pounds
Stay clear of boring laptop bags with this clever and incredibly spacious laptop messenger bag. Made from superstrong and durable materials, this bag has been designed to protect your laptop while you are on the move.
On the inside, the interior fleece-lined padded laptop compartment fits most 17-inch laptops, and the integrated foam panels will keep your electronics and other valuables well-protected. There is a further large compartment for storing files, documents, and folders, and a weather-resistant zippered electronic pocket with an internal audio port.
Add to this a dedicated wallet pocket with a sturdy zipper and a deluxe organizer for your pens, cards, and accessories, and this bag really does offer all the organizational capabilities you need.
The bag comes with a removable and adjustable padded shoulder strap, while the hidden attachment strap slides over most luggage Pullman handles for hands-free travel solutions.
What We Like
Very spacious with lots of pockets to stay organized
What We Don't Like
Plastic clips for the shoulder strap are not the most durable
A Crossbody Bag With a Hidden Secret
DISCOUNT: 11%
OGIO Women's Brooklyn Tablet Purse
Dimensions: 11.5 x 12x 3 inches
Weight: 2.9 ounces
Much more than just a great-looking purse, this clever crossbody bag comes with a front flap that cunningly hides an internal zippered pocket. Designed to help prevent pickpockets and keep your gear safe, this purse is super-secure while still super-stylish.
The 2 large main compartments have plenty of space to hold all of your day-to-day essentials, and the padded tablet pocket will keep your devices safe and well-protected. There is also a useful interior organizational panel that provides quick access to your wallet, cell phone, keys, and other frequently used items.
The crossbody strap has a drop of 21-inches to sit comfortably near your hip, and the bag is available in a wide range of colors and patterns.
What We Like
Has a padded tablet compartment
What We Don't Like
Shoulder strap length can't be adjusted
Final Thoughts
OGIO offers a wide range of thoughtfully designed bags and backpacks that maximize your storage options without weighing you down. From duffel bags for bigger adventures to laptop bags for the office, this innovative brand continues to create incredibly spacious, great-looking bags for every occasion.