A Guide to Fitness Vacations and Retreats
Taking a vacation to improve your spiritual, physical, or emotional well-being is not a new concept. In fact, health-inspired travels date back to ancient times. People traveled vast distances to bathe in the therapeutic waters of the Dead Sea, and Europe's healing mineral baths were a must-visit for elites during the 18th century.
However, the last decade has seen fitness-themed vacations gain renewed popularity, offering a diverse range of activities that benefit the mind, body, and soul.
Even though spas were once the go-to place for those looking to embark on a wellness vacation, the industry has ballooned to include medical tourism, weight-loss programs, spiritual and creative retreats, weight-loss clinics, backpacking and hiking trips, holistic cruises, and healthy hotels.
To help you choose your next fitness vacation, we've put together a handy guide that will explain what's available, how you can choose the best vacation for you, and where the best resorts for your well-being are located.
Types of Fitness Vacations
Whether you're looking for a meditation-based vacation or a regimental boot camp, there's definitely something to suit your budget, ability, level, and fitness tastes. It's time to get rid of those preconceived notions of fitness vacations, like getting up at the crack of dawn, drinking nothing but juice drinks, or having no fun!
While there are fitness retreats that do kick you into shape in these ways, there are also plenty that offer a much more relaxed, easygoing atmosphere. Here are just some of the different fitness vacations available:
Detox Destinations
Instead of focusing on physical exercise and your fitness, detox breaks tend to refresh the body and mind by flushing out toxins and cleansing your body. You may want to consider a detox vacation if:
You have digestion problems
You have recurring health problems
You want to lose weight
You have problems with your skin
You suffer from allergies
You're stressed
You're feeling lethargic
Because of how hectic our lifestyles have become and how easy it is to access cheap, processed foods, our diets have changed dramatically over the years. Various nasty chemicals like preservatives and additives can build up in our bodies and have some damaging effects. That's why regular detoxes are recommended to restore the natural balance of your body.
A detox retreat enables you to remove these harmful toxins from your body under the supervision of a nutritional expert. They'll often focus on introducing raw, natural foods into your diet, educating you on the foods that will flush out toxins, and restoring your body's natural balance. Gentle exercise is often encouraged at these retreats, and will normally take place in the form of Pilates or yoga.
There are also some more extreme detox vacations available, which often include a day or 2 of fasting. This helps to completely clear your body before you start the detox program, but you may experience extreme tiredness, headaches, and lightheadedness – which is why these types of vacations aren't for the fainthearted!
Bottom Line: Detox vacations are great if you're wanting to kick-start a healthier way of life. But if you're looking for a relaxing vacation, this might not be for you. Detoxing can be hard work and incredibly trying, both physically and mentally, so always consider carefully before booking this type of vacation.
Fitness Boot Camps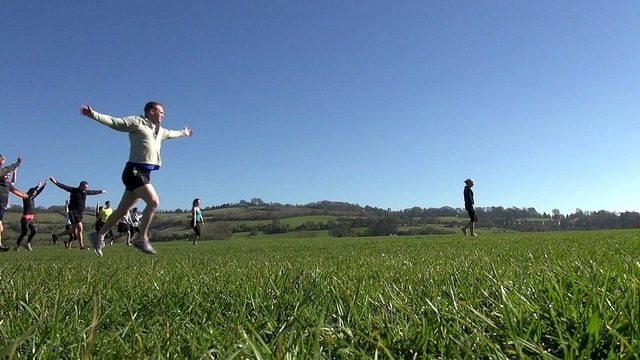 Boot camps are often thought of as the place to go if you want results fast. However, there are a number of different programs available, from week-long camps to just weekends, so you can choose one that fits your lifestyle and your requirements.
As the name suggests, boot camps are designed to boot you into shape! Therefore, they're not for someone who wants a gentle, relaxing break, and are instead for those who really want to get stuck into a new fitness regime.
At a boot camp, you can expect to be doing things like clambering through assault courses, rolling tractor tires, and doing some cross country running. These programs can be incredibly intense, but the effort you put in can be worth it if you start to see the results you've been wanting.
Boot camps are suited for 2 different types of people: those who need someone to kick them into shape and show them how to workout, and those who are already fit but want to be pushed harder.
Whichever one you are, you'll need to be committed to the program, and you'll need to keep up the good work when you return home. You might achieve great results at the boot camp, but you need to continue this on a day-to-day basis to really reap the benefits.
Bottom Line: If you want quick results, boot camps are ideal because you could lose up to 7 pounds on a week's course, and your metabolism will be kicked into shape. You need to be motivated and ready to put some work in; don't be surprised if someone's yelling at you 24/7 during the vacation!
Wellness Breaks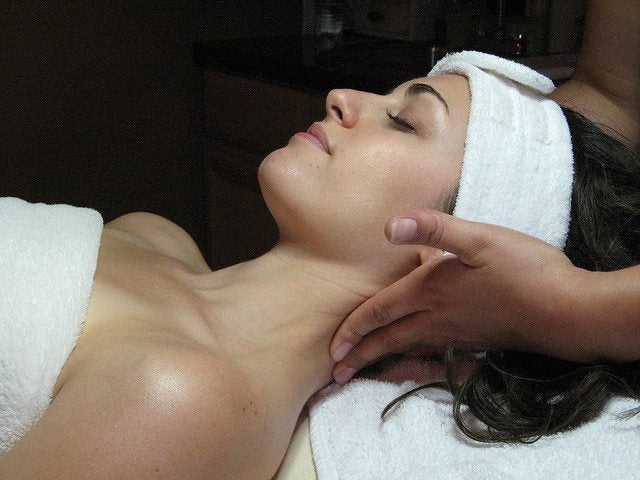 When it comes to wellness vacations, yoga and Pilates are among the most popular types. Many view these types of breaks like going to a spa: finding picturesque, tranquil locations in a welcome haven that really gives the feeling of being on vacation.
Whether you're an expert at yoga or it's something you want to get into, these breaks are designed to suit all abilities and skill levels. You just need to find the right package for you.
During a wellness break you can expect to feel more relaxed, have a strengthened core, achieve improved posture, and feel physically strengthened. You may find that you lose weight too, even if it's not your primary goal. The program will teach you about the various poses and how to carry them out correctly.
Many wellness breaks also incorporate other aspects such as tai chi, meditation, massage, reiki, and aromatherapy, providing you with an all-around experience that strengthens your mind, body, and soul.
The emphasis of these breaks lies in achieving spiritual calm, which can result in a calmer you (inside and out) when combined with a balanced diet.
Bottom Line: A wellness vacation is something everyone needs from time to time, and they're ideal if you're looking to escape from things for a while. They'll also teach you how to manage your stress, so you can bring these techniques home to practice on a daily basis.
All-Around Fitness Vacations
Because of the popularity of all the above, some companies have combined everything into one complete package. They offer a vacation that's fun and promotes wellness, nutrition, and exercise. Therefore, it's ideal for someone who wants to tackle every element of their health in one hit.
A typical day at one of these fitness retreats could include everything from yoga and boot camp-style exercises to massages and healthy dinners.
Bottom Line: In some ways, these types of vacations provide the best value for money because you're getting a much more varied set of exercises, foods, and relaxation techniques. If you think you may get bored on any other type of fitness vacation, this offers the diversity to keep you entertained. A must-do if you're not focused on just one particular area of your health!
The Benefits of a Fitness Vacation
With all of the above choices, there's a fitness vacation for everyone. But what are the benefits of these types of breaks? Here are just some of them:
Losing Weight
One of the biggest reasons people go on a fitness vacation is to lose weight. While there aren't any guarantees that you will, there are certain people who are more likely to lose a bit of weight while on a fitness vacation. For example, if you don't eat healthily, you don't exercise regularly, or you're slightly overweight, your chances of losing a few pounds are greatly increased.
The hard part about fitness vacations is maintaining this weight loss or losing more once you return back home. Even though some fitness camps will help you lose weight quickly, it won't solve the problem entirely if you don't stay motivated after camp is over. However, these retreats often instill confidence and good habits, which you can use to your advantage when you get back home.
Don't become too obsessed with the numbers you see on your scales every morning and be realistic in your goals. A fitness vacation should be used to kick-start your weight loss and fitness regime, build your confidence, and educate you. These camps are all about making you realize what lifestyle choices you should make to lead a healthier lifestyle.
Meeting New People
When you venture to one of these retreats, you'll be meeting like-minded people who are on the same journey as you and have similar interests. As you sweat your way to success, you're likely to bond with people as you all encourage each other to keep going.
There are going to be times when you want to eat that bar of chocolate or you don't want to do another set of pushups, but it will be easier to persevere knowing there are others in the group who feel exactly the same way.
You may also find yourself opening up to these people more during your relaxation time. Sometimes, it's easier to talk to people you don't know about the challenges you face than your own friends and family.
Furthermore, when you're taken away from your hectic day-to-day life, you can often see things differently, which will allow you to reflect on your life and how you're going to change it when you get home. Not only will you be meeting new people and creating a healthier life for yourself, but you'll also be getting some therapy while you're at it!
Working Harder
When you're working out on your own, it's easy to give up when you feel exhausted. But when you've got someone shouting at you to do 20 more sets or telling you that you can do it, you're more likely to work harder and keep going.
Working out with others helps you get better results because you won't want to let anyone else down, you'll feel more competitive, and you won't want to fail yourself. Personal trainers at these fitness camps are there to push you to your limits, and they'll show you exactly what you're capable of – which is probably more than you realized!
Enjoying Your Time
While most fitness vacations aren't luxurious or indulgent, they can offer you some small treats, like time to yourself. With the hectic lives we all lead, it can be difficult to find time to be alone, which adds to our stress and unhealthy habits.
Fitness vacations give you a chance to reconnect with yourself, whether this is when you're having a massage, during your relaxation time at night, or during a meditation session. Even though you will be with a group for most of the day, you will get time at night to reflect on your thoughts.
Use this time to lose yourself in your thoughts or do something you love, such as reading a book. Learning to do things for yourself again, no matter how small, will help you to find your inner peace.
Improving Your Fitness Level
Your health will benefit from any type of exercise, and one of the biggest benefits of going on a fitness vacation is that you'll be trained by professionals who provide you with plenty of handy tips. Personal trainers are able to give you exercises that target those "problem areas," help to improve your stamina, show you how to get better results, and teach you how to exercise safely without injuring yourself.
These trainers will push you hard, but they'll also show you that you're capable of pushing yourself further than you realized. Knowing this when you get home will help you to improve your fitness level even further.
Toning Your Body
Some fitness camps will have you exercising up to 7 hours a day, which is why your body might not know what's hit it! The good news is your muscles will tone up very quickly, showing you muscles you never even knew you had. This will help you to look and feel amazing.
Using your muscles more helps to make them stronger and more effective, so you'll get more out of your exercises the more you do them. That's why it's best not to weigh yourself too regularly or get hung up on what you weigh since muscle weighs more than fat.
It's better to record your measurements. As you tone your muscles, these numbers will reduce, showing you just how far you've come. Remember those jeans you bought that you always wanted to fit into? Now you can!
Educating Your Palate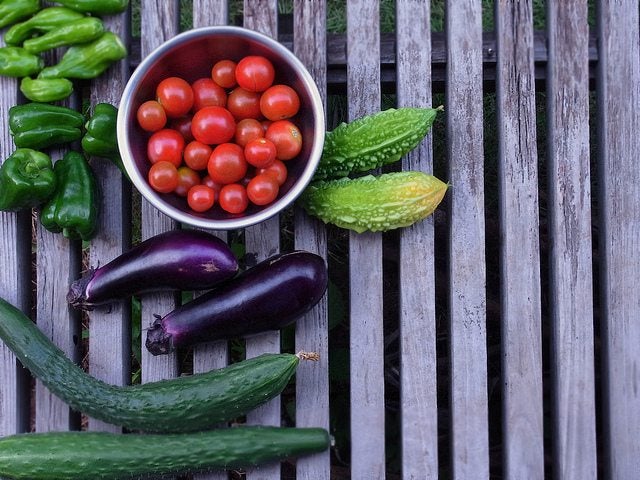 Whatever fitness vacation you choose, it's highly likely that there will be some healthy eating involved. Nutritional meals will be provided morning, noon, and night to help fit in with the overall focus of the retreat. For example, if you're on an intense boot camp vacation, the chefs will provide you with healthy meals that are higher in calories.
You may be worried that all you'll be eating is lettuce leaves and curly kale, but this probably won't be the case. The foods you'll eat will be tasty, nutritious, and fresh, all designed to help educate your palate for when you go home. Some vacations may even provide cooking courses or workshops that provide you with some great recipes you can try in your own kitchen.
Relieving Stress
Each of the different types of fitness vacations available will combat stress in some way. For example, kickboxing or throwing tires around a field will help you to relieve your frustrations and anger, while meditating or yoga will help to relieve your body and mind of anxiety.
The aim of all fitness retreats is to get rid of negative thoughts and energy and replace these with positive ones. Because exercise releases endorphins, you'll feel pumped up and ready for anything once you've finished your sessions.
Having Fun
During your vacation you might not feel like you're having fun (especially when you've been told you've got to do 20 more reps before lunch), but these will be outweighed by the other moments where you do have fun. Laughter is the best form of medicine, so laugh your way through your training sessions and enjoy what the retreat has to offer you!
How To Choose a Fitness Vacation
Now that you've decided a fitness vacation is for you, it's time to choose one. However, with so many different options available this can often be a daunting process. To help you make up your mind, here are a few things you should consider before you book your vacation:
Why Do You Want To Go on a Fitness Vacation?
First, ask yourself why you want to go on a fitness vacation and what you want to get out of it. For example, if you're looking to kickstart your fitness regime, a motivational boot camp might be the best option. But if you're wanting to relax and have some quality time to yourself, a yoga retreat may be a better choice.
Always consider what you'll enjoy and what type of fitness training you want to do, so you know you'll be able to get the most out of the vacation.
Where Do You Want to Go?
There are health retreats all over the world, so the next thing you'll need to decide is where you want to go.
Do you prefer warmer climates? If so, the Caribbean may be the best place to start looking for a fitness vacation. Alternatively, vacations in the Swiss Alps may be more suited to snow lovers.
What type of surroundings do you want? The landscape of your vacation will add to the overall experience you have. So, if you're wanting to relax and unwind, a retreat that's hidden away in the mountains may be perfect for you.
Do you want to discover something new? Some retreats offer you the chance to improve your well-being while discovering the natural wonders of the world. If you like to explore, biking trails across the hills of Tuscany or dipping into Thailand's natural springs may be what you're looking for.
Do you want to get back to nature? When you're rediscovering your inner zen, getting back to nature is one of the best ways to do this. Many camps provide ways to reconnect with nature, experiencing activities that you never would when you're at home. From attending a yoga retreat in a Kenyan nature reserve to kickboxing on a remote island of the Philippines, there's something for everyone.
When Do You Want To Go?
Fitness vacations are available year-round, but there are better times of the year to go depending on the type of retreat you're attending.
Consider the climate. If you're a sun-worshipper, make sure you're going to the retreat at the best time of year for sun, avoiding rainy seasons at all cost.
Travel out of season. If you're not bothered about the weather, consider looking to go out of season. It's likely that you'll be able to get a better deal if you're not going during peak season, and the camps may be quieter – which is ideal if you're not looking to make lots of friends and want to indulge in some "you time."
What Do You Want To Eat?
Even though most of the camps will promote healthy eating, it's important that you consider what the food will be like before you go. If you love your food and this plays a huge role in your vacations, a diet of juices may not be ideal!
Camps that kick-start weight loss. If you really want to start your weight loss program with a bang, detox programs are ideal. Look for retreats that offer intense detox sessions with juice diets, raw food, and specialty recipes that will help cleanse your body.
Interactive cooking. If you want to be educated about healthy eating, consider a camp that has workshops or interactive cooking sessions. Here you'll be able to discover new recipes you can use at home.
Foodie places. If you're wanting to eat healthily but don't want to live on a liquid diet, look for a camp that is less intense when it comes to the food. Many resorts offer a mixture of cuisines, including Caribbean, Asian, and Mediterranean.
Who Do You Want To Go With?
Who you're traveling with can change the entire vacation, so always consider this before you book your trip.
Traveling alone. If you want to embark on this adventure on your own, some fitness vacations are targeted toward singles. At these retreats, you'll be encouraged to interact and you won't feel uncomfortable making friends since everyone will be in the same position.
Traveling with friends. If you and your friends are looking to go on a fitness vacation together, look for camps that take in groups and encourage social activities.
Traveling with your partner. If you and your partner feel like you need to take a step away from the fray of everyday life, opt for a health vacation that's targeted toward couples. Mix it up with a program that involves fitness classes, spa treatments, and relaxation so you can enjoy your time together.
Top Fitness Vacations
As you can see, fitness vacations can be found in many different forms, from luxurious to simplistic. To give you an idea of what's available, we've listed some top resorts and what they have to offer:
Detox Destinations
If you want to kick-start your diet, a detox program may be just what you need. These detox vacations offer you professional diet plans that will help you remove all the impurities in your body:
SHA Wellness Clinic: Located near Alicante in Spain, this is one of Europe's leading detox centers. Boasting a tranquil setting, it's ideal for unwinding while embarking on a detox program. The breaks include consultations and nutritional check-ups, personal training, therapy, coaching sessions, and delicious but healthy food. You can also take part in organized runs and walks if you want to.
Absolute Sanctuary: Offering affordable detox experiences, Absolute Sanctuary is nestled on a hillside on the island of Koh Samui, Thailand. You can choose your detox program: vegetarian, living foods, or ultimate, while also enjoying yoga classes and spa treatments. There are gentler programs available if you're not too keen on fasting for long.
Amansala: Various fitness vacations are on offer here including Destination Detox, which is a 6-night program that's available on numerous days throughout the year. This program has been designed to help you lose weight, nourish, and cleanse while also enjoying yoga sessions, beach walks, massages, and outdoor experiences like exploring Mayan ruins and swimming in the sea.
Fitness Boot Camps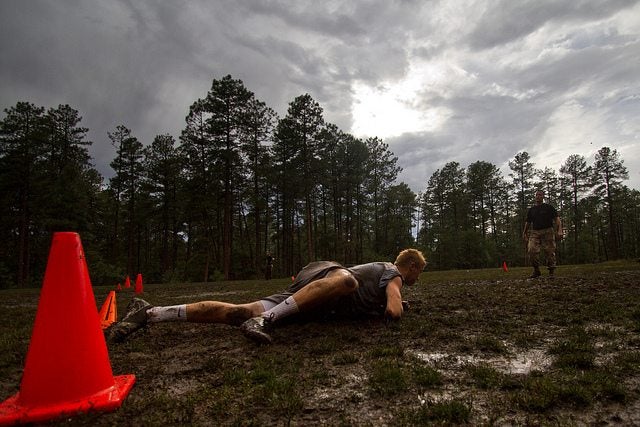 Want someone to kick you into shape? These fitness vacations are ideal if you want someone to push you to your limits. Warning – they're definitely not for the fainthearted!
Jungle Bay Dominica Fitness Boot Camp: Enjoy 7 days of fitness experiences while exploring the beaches and jungle of Dominica. Each boot camp includes instructor-led fitness regimes, hikes, and yoga sessions as well as snorkeling, kayaking, cooking classes, and more.
The Ranch at Live Oak Malibu: Follow an intense week-long program at this luxurious boot camp location in Malibu. Each day includes 4 to 5 hours of hiking in the mountains before afternoon exercises that concentrate on weights, abdominal/core workouts, and yoga. You will be treated to massages to ease those aching muscles and can dine on vegetarian and organic meals at night. This location was voted the second most luxurious boot camp by Lonely Planet, so there are some indulgences to be had here, mostly in the accommodations.
Wildfitness Crete: Located in Milia, Crete, this magical mountain location will provide you with rugged natural beauty, fresh air, and a thorough fitness regime. Focused on the great outdoors and nature, this boot camp has you doing everything including yoga, boxing, kettlebell sessions, sea swims to a remote island, and mini beach triathlons. You'll also enjoy cooking lessons and workshops that help you understand what's effective when you're training. This camp is ideal if you want to embark on a long-term health program.
Hot Tip: Don't miss this review of the best travel yoga mats. 
Wellness Breaks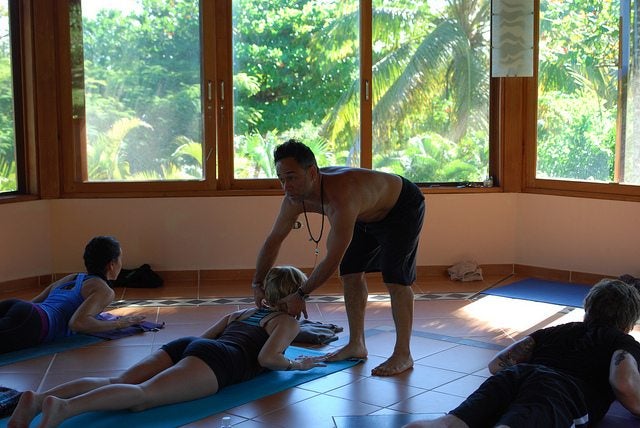 These types of breaks are focused on the mind, body, and soul, bringing spiritual calm to your everyday life. Perfect if you're looking for a break that isn't too strenuous, but will help you tone, relax, and unwind:
Sagrada Pilates Retreat: Located in San Luis Obispo, California, this retreat is ideal if you're devoted to Pilates or yoga. Building on your core strength, these vacations will have you taking part in daily Pilates lessons plus classes in Vinyasa yoga, Bollywood dance, and restorative yoga. You'll also dine on vegetarian cuisine.
Big Sky Yoga Retreats: If you don't want to go on a conventional yoga vacation, Big Sky Yoga Retreats could be for you. These guys offer luxury yoga retreats in Montana where you'll be able to join in with some tough yoga sessions, Nordic ski lessons, meditation, and wildlife watching. In winter, you can also enjoy horse-drawn sleigh rides while you're having your dinner!
Sivananda Ashram Yoga Retreat: On this fitness vacation you'll enjoy daily meditation and yoga classes on the beautiful beaches of the Bahamas. You can also enjoy beach hikes, kayaking, and snorkeling. This is one of the most idyllic locations to relax, unwind, and de-stress.
All-Round Fitness Vacations
These types of vacations offer you an all-round experience, which is great for the mind, body, and soul. Perfect if you're looking to go on a fitness vacation that covers all aspects of your well-being without being too intense or focused on one thing:
Restart Health Escapes: Based in Australia, this company specializes in all-around health vacations. There are trips to Phuket, Thailand; Bali, Indonesia; or Melbourne, Australia. Each trip includes beach-side yoga, fresh meals, comprehensive health checks, cooking classes, language lessons, spa treatments, lifestyle counseling, sunset walks, and various day trips (including kayaking through caves). Ideal if you're wanting to connect everything from your mind and body to food and fitness.
Backroads: If you love cycling, then you'll love the active vacations on offer with Backroads. Surrounded by like-minded people, you could choose to explore Austria and the Czech Republic in one trip, or bike across Bordeaux in another. Each of the trips are also organized based on different levels and abilities, catering to singles, families, or private groups. However, you're also given a chance to indulge on these vacations, with gourmet food and the opportunity to just relax by the pool or ride in the guide's van for the day!
Active Escapes: With locations in the Maldives and Bali, Active Escapes focuses on exotic locations. Boasting 5-star accommodations or private villas, you can enjoy everything these stunning locales have to offer while also getting involved in fitness sessions, healthy meals, spa treatments, and nighttime socializing.
Featured Image Photo Credit: ajithdauk
This article was written and compiled by UpgradedPoints.com who has a mission to help travelers earn more points and miles (predominantly through the use of credit cards) — and then redeem those points for the best value. Dig into our ever-growing Guides & Resources library for a lot more information.
---
Like this post? Pin it on Pinterest!