An Introductory Guide to Travel Insurance [Policies, Common Exclusions & More]
What happens if you injure yourself while traveling? Have a delayed flight that causes you to miss the first stop on your cruise? Has your baggage been lost or stolen? Travel insurance can help you recover from all of these situations.
Travel insurance covers both costs and losses related to traveling. It can be useful protection for those traveling domestically or abroad for a single trip or long-term travel.
In this article, we'll help you determine what a plan covers, what supplemental policies are available, how to get reimbursed, and more. Let's break down the ins and outs of your travel insurance policy so that you can get the maximum benefit from it!
What Is Travel Insurance and What Does It Cover?
Travel insurance covers travel costs if you need to cancel your trip or encounter any roadblocks during your travels. There are several types of coverage, but the main categories are costs related to trip cancellation or interruption, baggage and personal goods, and medical expenses.
Travel insurance covers prepaid, nonrefundable costs if they occur during the effective dates of your plan. This means that the coverage for trip cancellation will be effective starting the day after your plan payment and enrollment form are received, also known as your deposit date.
All other coverage will begin on your departure date. This means coverage caused by your trip being delayed, loss of baggage and personal goods, and medical expenses starts the day you leave until the day you return.
While the following items are things you normally see included within travel insurance, keep in mind that not all policies include each of these items. You'll have to read the terms and conditions for the specific policies you're considering to determine which coverage is included.
Protecting Yourself and Loved Ones
If you injure yourself while traveling or suffer any kind of emergency medical situation, travel insurance can be extremely useful. It's important to understand the policy provisions to see what's excluded —especially related to preexisting medical conditions.
When determining who will be named as the insured party (or those covered by insurance benefits), pick an individual plan if you're planning on traveling on your own. If you are traveling with a partner or your family, a family plan can save you more money than purchasing multiple individual plans.
Children at no additional cost might appear on your plan. This just means that any children related to the insured and under a certain age (which varies by provider) are covered under the policy at no additional cost.
A beneficiary is a person designated by the insured individual who receives benefits from an insurance policy upon a qualifying event, such as the death of the insured.
Short-term medical coverage ranges from 5 days to 1 year, depending on the specific policy. This is usually considered a secondary coverage plan since you are likely to have a primary coverage plan in your home country.
Major medical coverage is for travelers who are planning to take longer trips ranging from 6 months to 1 year or longer. In some ways, these plans work like primary coverage health plans. However, they're not subject to the Affordable Care Act, so they include limits on coverage and exclusions for preexisting conditions.
Bottom Line: Check with your health insurance plan to see what coverage you would have out of the country. You may still need to be enrolled in a U.S. health plan to be eligible.
Types of Coverage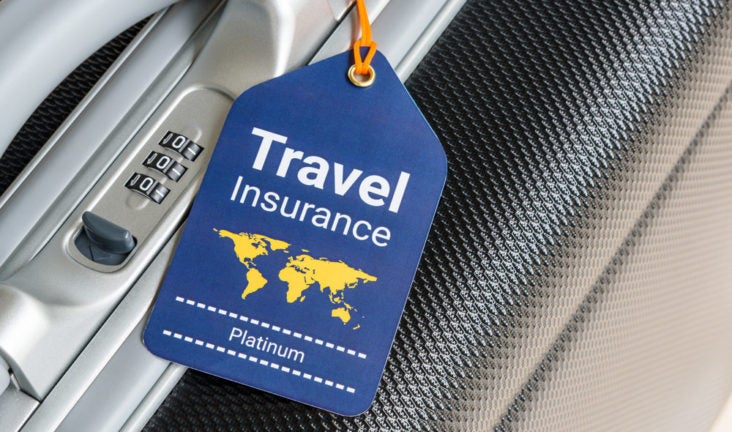 There are various levels of medical coverage, so here is a breakdown of common terms seen within the medical coverage portion of your policy:
Emergency medical coverage pays for the cost of treatment from a medical emergency while traveling. Coverage will vary by price and provider. This can help with medical expenses, assistance to locate doctors and healthcare facilities, coverage for extended hospital stays, and even obtaining foreign-language services.
Medical evacuation and repatriation coverage arranges for medical transport to receive care, or pays to return you home. These costs can easily reach $10,000 out of pocket, depending on the country, if you don't have coverage. This becomes especially useful should you become stranded in a remote rural area without easy access to needed facilities.
AD&D (or Accidental Death & Dismemberment) coverage provides cash payment for loss of life or limb while traveling. If an accident results in death, disability, or serious injury to the traveler or another insured member accompanying the traveler, insurance will pay benefits to the surviving beneficiaries.
AD&D coverage may not be necessary if you already have a life insurance policy. However, benefits paid by your travel insurance coverage may be on top of those paid by your life insurance policy.
Flight accident coverage provides coverage for accidents and deaths occurring during flights on a licensed commercial airliner.
Bottom Line: Consult your medical insurance providers before traveling to determine whether your policy extends its coverage abroad. For example, medical insurance may cover the insured in the U.S. and Canada, but not in Europe. Medicare does not cover any expenses outside the U.S.
Protecting Your Finances
Travel insurance can also help you recover financially if you encounter any hiccups or conflicts on or before your trip.
You can purchase travel insurance anytime before the date of your departure, but if you want a plan that includes valuable trip cancellation and trip interruption benefits, you'll want to purchase travel insurance as soon as possible after booking.
Trip cancellation coverage reimburses you for lost trip expenses if you need to cancel for illness, death, or other covered reason. Trip cancellation is beneficial when paying more upfront (in the form of deposits for cruises, concert tickets, tours, etc.) than what you're comfortable losing. Some credit cards also offer trip cancellation or interruption coverage, as well as trip delayed coverage.
If your cancellation is for a covered reason, you can be reimbursed for the costs of prepaid, nonrefundable costs. Covered reasons and supplemental policies (which we will discuss in more detail below) are listed in the policy certificate.
Here are some examples of reasons when cancellation coverage will apply:
Covered Reason
Description
Other Helpful Info
Sickness, Injury, or Death
Sickness of you, your travel companion, member of either of your families, business partner, or destination host
Needs documentation from
a physician stating that you
are unable to travel
Hurricane or Natural Disaster
Weather or natural disaster destroys your destination, your intended destination
accommodations, or your own home
The plan must be purchased close to the date of the initial trip payment (e.g. 10 to 14 days)
Bankruptcy/Financial Default
A travel supplier completely ceases all operations due to financial default or bankruptcy
Time-sensitive benefit; need to purchase plan close to the date of initial trip payment (e.g. 10 to 14 days)
Terrorism or Mandatory Evacuation
A terrorist event occurs at your destination and/or results in mandatory evacuations
Must be in a city on your itinerary and occur within a certain time of travel (e.g. 30 days)
Schedule Conflicts
Called for jury duty, a required court appearance, or military redeployment
Must purchase insurance before being notified of the conflict
Work-Related Conflicts
Such as termination or having vacation time revoked
May require employment for a certain time period (e.g. 2 years)
Victim of Assault
If you are assaulted before your trip
Needs police documentation
Traffic Accident
An auto accident en route to the airport
Needs police documentation
Theft of Passport or Visa
Your passport or visa are stolen
Needs police documentation
School Year Extension
An unexpected extension of the school year beyond the normal session (e.g. for snow days)
Extra-curricular or athletic extensions not covered
Legal Separation or Divorce
Unexpected separation or divorce
Applies to you or travel companion
Pregnancy or Attending Childbirth
You or traveling companions become pregnant or you need to attend the childbirth of a family member
Pregnancy must occur after the date of purchase
Trip interruption coverage reimburses you for lost trip expenses if you need to cut your trip short. This includes paying for a last-minute flight home.
Flight canceled or missed connection coverage protects you from costs if a travel delay causes you to miss connections and scheduled tours. Accommodations (meaning a hotel stay) and meals are included in this coverage. This includes the additional cost to "catch up" to a cruise.
Travel supplier bankruptcy or default coverage protects you if a travel company shuts down due to financial circumstances.
Rental car insurance pays for repairing your rental car if it's damaged in a wreck, theft, or natural disaster. Car insurance requirements are complex because they vary among countries. You can usually purchase additional liability insurance from the rental car company.
As with trip cancellation, interruption, and delays, some credit cards offer primary car rental insurance as a benefit.
Protecting Your Stuff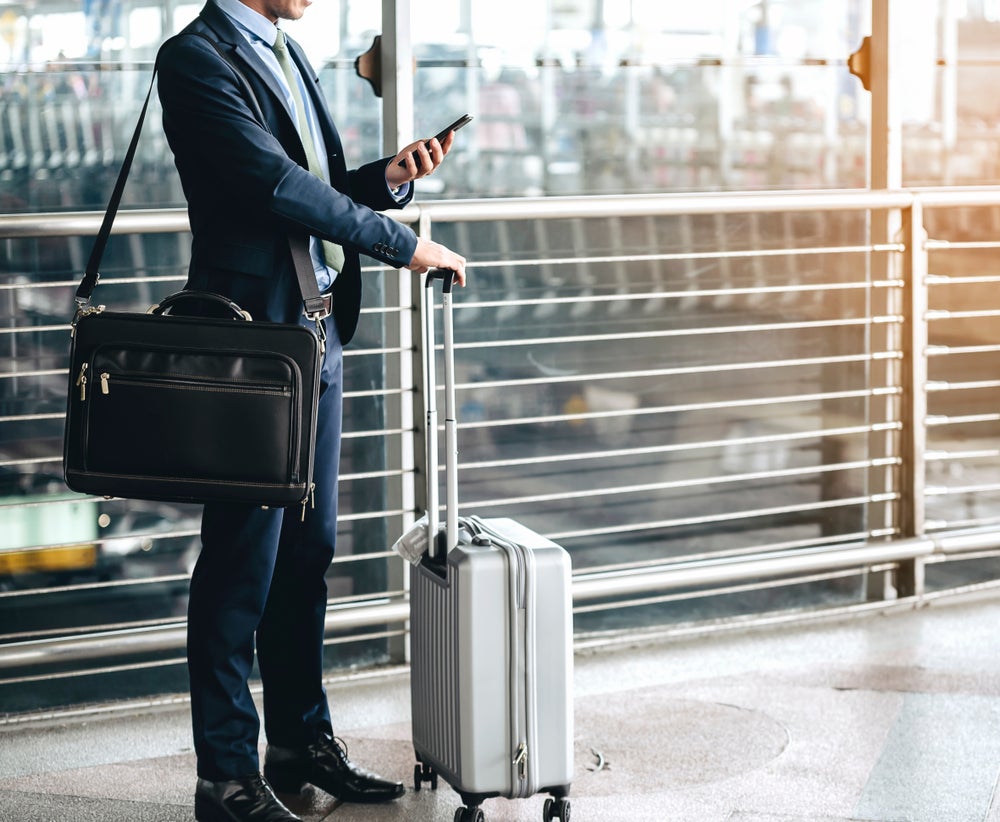 If your luggage or lost or stolen, you will be glad to have travel insurance to help you bounce back.
Baggage and personal effects coverage will provide reimbursement for clothing, toiletries, and other essential items if your luggage is lost or delayed. While most airlines reimburse travelers if baggage is lost or destroyed because of their error, there may be limitations on the amount of reimbursement they will offer. This coverage provides an additional layer of protection.
Lost passport or visa coverage will reimburse the fees required to get a replacement passport up to a certain amount (usually $50 to $100). Other delays or cancellations resulting from this would be covered under the appropriate sections noted above.
Bottom Line: Credit cards may provide protection for things like delays and baggage or rental car accidents if the card was used to pay for deposits or other trip-related expenses. Homeowners' policies may also cover your personal belongings.
What Is Not Covered
There are always exclusions on travel insurance policies. Be sure to read any potential policies carefully as this is just a sampling of things that are typically seen within this section.
If you suffer a loss for these activities or reasons, your claim can be denied:
Travel to countries on "Do Not Travel" lists
Suicide, attempted suicide, or self-inflicted injury
Acts of war
Mountaineering
Participating in sporting competition or event
Participating in contact sports, skydiving, hot air balloon rides, bungee jumping, extreme skiing, spelunking or caving, scuba below 120 feet
Piloting or learning to pilot
Being intoxicated
The attempt to commit a felony or illegal activity
Elective treatment or procedure
Medical treatment on a trip for that purpose
Epidemics/pandemics (including COVID-19 in most cases)
Preexisting conditions (this includes things like pregnancy and diagnosed mental illness)
Foreseeable events (e.g. if the airline you are flying announces that they are going on strike, the event becomes foreseeable once they make the announcement.)
There is also a maximum policy coverage tied to each travel insurance policy. While benefit limits listed in the plan are per person, not per plan, costs exceeding the plan limit will be denied.
Covered by Supplemental Coverage
Some of the exclusions noted above can be covered by adding supplemental coverage.
A preexisting condition waiver can be purchased if you had a preexisting medical condition before purchasing travel insurance.
A preexisting condition is a medical condition you had (or had signs of) before insurance coverage. To determine if you had a preexisting condition, insurance companies use a "lookback period" of 60 to 365 days to find a condition.
To purchase this waiver, you must insure the full trip cost, purchase within 14 to 30 days of the trip's deposit date, and be able to travel on the date of purchase. A common reason to purchase this waiver is due to pregnancy.
Hazardous sports and activities coverage offers more specific coverage than the overall travel policy. It focuses on activities that are considered to be especially high risk. Skydivers, snowboarders, and other people who practice extreme sports are very familiar with the term "adventure sports coverage" and its meaning.
Cancel for Any Reason (CFAR) is a policy option and upgrade that expands on the "covered reasons" listed above. It allows you to cancel your trip for partial reimbursement for any reason. To upgrade, you must insure the full trip cost and buy soon after the deposit date.
Bottom Line: In cases of things like pandemics (like COVID-19), if you purchased Cancel for Any Reason coverage well before the outbreak, you might have been covered. However, many insurance policies stopped selling this when the virus began affecting travel plans.
Additionally, depending on your plan, coverage for things like terrorism or mandatory evacuation, medical evacuation, and bankruptcy/financial default might not be included within your base insurance policy. If not, these would be available via supplemental plans.
How Much Does a Plan Cost?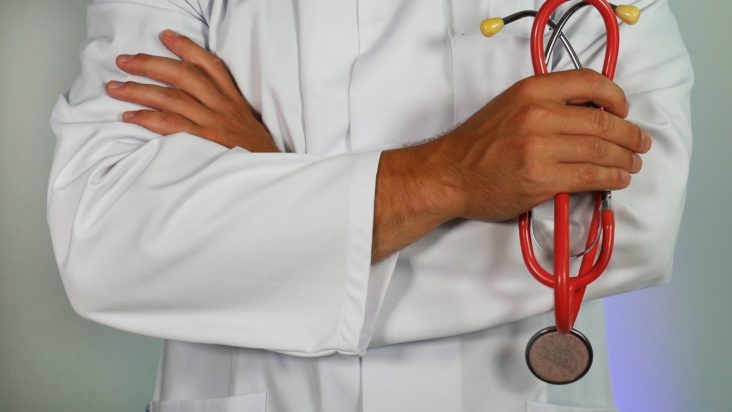 A comprehensive travel insurance plan will typically cost about 4% to 8% of the cost of a trip, according to the U.S. Travel Insurance Association. The price will vary depending on:
Length and Cost of the Trip — the longer and more expensive the trip, the higher the policy cost
Destination — high healthcare costs in your destination can drive up the price of travel insurance
Medical Conditions You Want To Be Covered — coverage for conditions you already have will increase the cost of travel insurance
Amount and Breadth of Coverage — the more risks a policy covers, the more it will cost
Your Age — generally the older you are, the higher the price
Supplemental Plans — if you choose to add on additional plans, your costs will increase (e.g. a "cancel for any reason" policy can run you 10% of the nonrefundable cost, or slightly higher)
In addition to the initial cost of travel insurance, also be sure to consider the following:
Co-Insurance or Co-Pay — the amount paid by the policyholder after payment of the deductible is completed
Deductible — This is how much you'll pay out of pocket for medical expenses before the travel insurance plan pays out. The deductible can range from zero to more than $2,000. It can be a yearly amount, an amount based on the duration of the policy, or an amount per incident.
Bottom Line: If the policy is less than 4% or above 10% of the cost of your vacation, that should raise the same red flags. If it is a good travel insurance plan, it will be underwritten by a reputable insurer. One way to check if your insurer is reputable is to see if they are a member of the U.S. Travel Insurance Association.
Compare Quotes and Pick a Policy
You can purchase travel insurance in 3 ways:
Single Trip Coverage is the most common type of travel insurance according to the U.S. Travel Insurance Association (80% of all travel policies purchased). This policy is for travelers who don't travel as often, and it protects a single trip.
Multi-Trip Coverage protects multiple trips within 1 year, but none of the trips can exceed 30 days.
Annual Policy is for frequent travelers and provides coverage for a full year.
In addition to the length of the policy coverage, to get a quote, be sure to have the following information on hand:
Trip Cost — the total prepaid, nonrefundable costs of your trip, including tours, cruise deposits, nonrefundable hotel rooms, airfare, and more
Traveler's Age(s) — the age of yourself and any other travelers at the time of your quote
Destination(s) — include all countries you will be visiting, in order of your itinerary
Supplemental Plans — any optional extra coverage you might want to add on
When deciding which coverage level is best for you, read our guide to buying the best travel insurance. This article breaks down the best types of policies based on your activity level, destination, and age.
When it comes to picking the best travel insurance companies, we typically recommend starting with a search engine like TravelInsurance.com. They have an easy-to-use online comparison tool, provide instant coverage, and have a best-price guarantee.
How Do I Get Paid?
Let's say something did happen on your trip and you need to get reimbursed for expenses you paid.
Contact Your Travel Insurance Provider
The best thing to do is to get in touch with your travel insurance as quickly as possible. Basically, as soon as any emergencies are under control, contact your provider.
For this reason, travel insurance companies provide 24/7 assistance to help you when you need it. Having this information accessible on your trip will help expedite your care and payments to your health care provider or yourself.
They can help you navigate the situation, let you know what is covered, contact local medical facilities on your behalf, and even provide translation services if needed.
Your travel insurance provider can also walk you through the process to file a claim. A claim is any request for reimbursement on a covered loss.
You typically have around 90 days from the date of your loss to submit your claim to your travel insurance provider, so don't delay!
Provide Supporting Documents
If you are looking to cancel your trip before leaving, you will typically have to provide supporting documentation. Similarly, if there is an accident or other incident that occurs during your trip, you might need to provide evidence that supports your claim. Your insurance company will tell you exactly what you need to provide based on your situation.
Here are some commonly requested documents:
Receipts and itemized bills for all expenses
Copy of resort invoice/vacation rental contract or confirmation
A doctor's note including any explanation of diagnosis along with your original itemized bills, receipts, and proof of other insurance payments
Original unused tickets, copies of invoices, and proof of payments
A letter from the tour operator or an itemized bill from the travel agent stating the nonrefundable amounts of the trip costs
An official police report noting any injuries or losses
Jury duty summons
Other evidence of conflicting work travel
You may be asked to email, fax, or mail these items in, depending on your travel insurance provider. Always make sure to keep a copy of the supporting documents for your records!
Bottom Line: Keeping all supporting documentation for your travel insurance claim is key to getting the maximum refund in a timely manner.
What Reimbursement Should I Expect?
Keep in mind that you are only eligible to receive money for the nonrefundable portion of your trip. For example, if you pay $1,000 for a package tour and the tour's cancellation policy states that all but $100 is refundable upon cancellation, your insurance plan would cover the nonrefundable $100 portion. The remaining $900 would need to be refunded from the tour provider, not your travel insurance company.
While you are eligible to receive reimbursement up to the maximum policy coverage amount, your travel insurance provider may limit reimbursement to the usual, customary, and reasonable charges. This is the average amount charged by travel insurance providers for certain services, treatments, or procedures in the same locality.
When Should I Expect Reimbursement?
Claims typically take between 2 to 4 weeks to process, but some claims can take longer. The main reason for delays is when an adjuster has to request additional information from you, so be sure to include all necessary paperwork upfront.
Another reason your claim might take longer is if a natural disaster occurs, causing a large influx of claims at once. Be patient — but if you haven't heard back in 6 weeks, give them a call to see the status of your claim.
Can My Claim Be Rejected?
Yes. You can be rejected for a variety of reasons including lack of supporting documents, length of time between the incident and submitting your claim, and coverage issues. A rejection means that based on the information your travel insurance provider has for your claim, it isn't going to honor it.
A brief, polite, written appeal with any new information that you believe is relevant to your case is the first step in getting the company to reverse its decision. Appeals are typically reviewed by several adjusters at a more senior level. Their goal is to make sure nothing was overlooked by the first adjuster. This process can take as long as the initial claim, so stay patient.
If your appeal was rejected, then you have a few remaining options. You can take your insurance company to small claims court, contact your local Better Business Bureau so they can start an investigation, or contact your state insurance commissioner.
Essential Travel Insurance Tips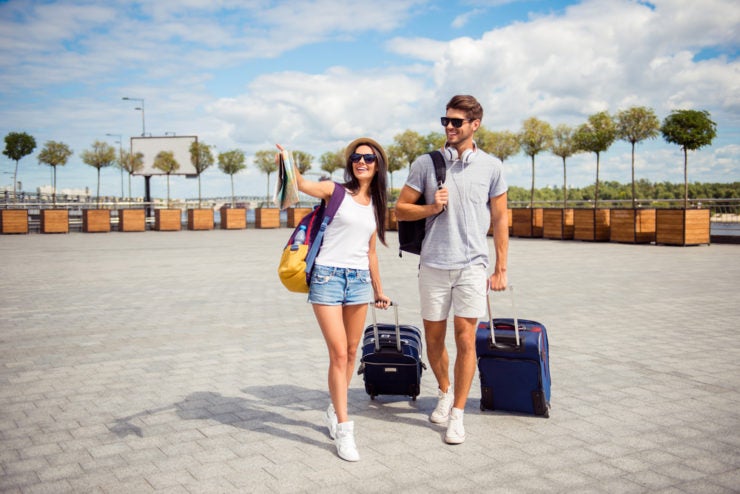 Buy your plan as soon as possible. Certain types of coverage are only available if you buy within a certain number of days (usually 10 to 14) of your deposit date. These include Cancel for Any Reason, preexisting condition waivers, and coverage for financial default or weather-related cancellations.
Don't over-insure. For cancellation coverage, only insure the prepaid, nonrefundable trip costs. This also means following the guidance above to see how you might be otherwise covered beyond travel insurance.
Get travel insurance for cruises. Cruises are typically expensive, priced as a package, purchased far in advance, and have strict cancellation policies.
Get travel insurance for expensive trips. If the trip costs more than you are willing to lose in case of cancellation, buy insurance. The recommendation is any trip costing more than $5,000.
Read your policy before you buy it. Every policy varies, so check your policy certificate. It will take about 15 minutes, but it is well worth the effort.
Final Thoughts
Now you're armed with the basics of a travel insurance policy. It's important that you understand what certain words and phrases mean so you really get the most value from your travel insurance purchase.
Taking the time to understand your policy upfront means that you can travel without worry, knowing that you and your family and your belongings are all covered should anything arise during your trip.
---
All information and content provided by Upgraded Points is intended as general information and for educational purposes only, and should not be interpreted as medical advice or legal advice. For more information, see our Medical & Legal Disclaimers.