Does Travel Insurance Cover the Coronavirus (COVID-19)?
None of us could have anticipated the devastating effect COVID-19 would have on our daily lives and its effects on travel throughout the entire world.
Whether you're a frequent traveler or take just a stunning vacation each year, chances are you've recently had to cancel or postpone your travel plans. Altering travel plans can be disappointing but it can also have a corresponding financial impact. To mitigate the loss of your investment, it's a natural next step to seek out any travel insurance you might have for potential reimbursement.
This common assumption that you would have coverage for trip cancellation is understandable, but unfortunately, many travelers were surprised to learn that most travel insurance does not cover their trip cancellations due to COVID-19 fears.
There's no doubt that travel insurance, like any type of insurance, can be confusing, so that is the primary reason we're taking on this topic today.
In our article, we'll briefly talk about travel insurance, discuss the reasons it does not generally cover COVID-19, and then offer some options for protecting trips from COVID-19 related cancellations in the future.
Travel Insurance Overview
Travel insurance, like any insurance, is designed to cover the risk of financial losses resulting from unforeseen events that could disrupt your trip or cause you to cancel it. The level of protection and the specific events for which you'll be covered will depend on the type of policy you purchase.
There are several types of travel insurance policies. Here is a sampling of the types available.
Single Trip Policy — can be purchased before travel to cover a specific trip
Annual or Multi-Trip Travel Insurance Policy — covers all trips taken within the policy period, even those not yet planned
Credit Card Travel Insurance — offered on select credit cards and includes coverages such as trip cancellation, trip interruption, trip delay, baggage insurance, car rental insurance, and in some cases evacuation insurance or limited emergency medical (on premium credit cards)
Point-of-Sale Travel Insurance — similar to a single trip policy, the insurance you purchase at the point-of-sale covers 1 event such as an airline ticket, tour, or vacation package
Group Travel Insurance — group travel insurance offers comprehensive coverage for groups of usually 10 or more on 1 policy
Cruise Insurance — specifically designed to cover the risks associated with cruising such as bad weather, medical expenses, and evacuation
There are also several types of travel insurance coverages from which to select:
Emergency medical coverage
Evacuation insurance
Lost, stolen, or damaged baggage and personal items
Life and severe injury insurance
After selecting the type of policy and coverages you prefer, you'll want to select the appropriate limits of coverages and review which events and circumstances your policy covers, as well as any exclusions.
Many companies sell package policies with a set combination of commonly-purchases coverages, other companies allow you to custom build a policy with just the coverages you need.
Regardless of the policy and coverage you select, however, you'll only have coverage for the covered events and specific reasons for cancellation that are listed in your policy.
Bottom Line: To learn more about purchasing the best travel insurance for your situation, and our take on some of the best travel insurance companies, you'll want to read our comprehensive articles on those topics.
Does Travel Insurance Cover COVID-19 Related Cancellations?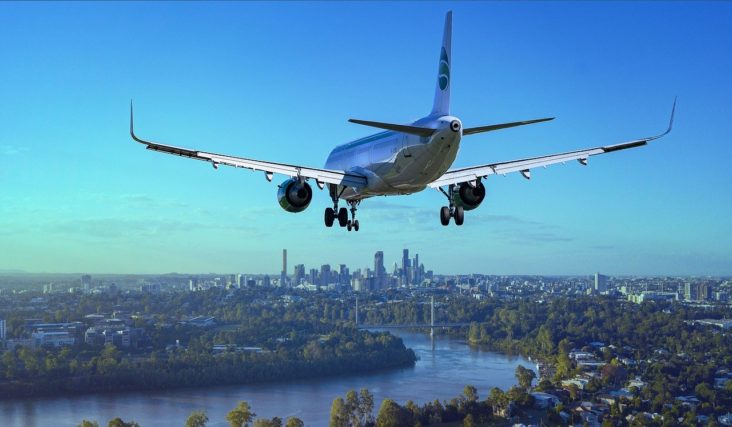 As mentioned earlier, travel insurance is meant only to cover unforeseen events. Once COVID-19 was declared a pandemic in March 2020, it no longer fell into the "unforeseen" category and is therefore not a covered reason for trip cancellation. Additionally, any cancellations based on government-issued travel bans related to COVID-19 would also not normally be covered.
Whether you have coverage for any trip cancellation with your travel insurance will depend on if the reasons for the cancellation are listed specifically in your policy. Canceling a trip because of fear of getting the virus will not be listed as a covered reason and so no coverage is provided. 
However, there are certain circumstances where COVID-19 related cancellations or trip disruptions could be covered.
You come down with the virus before your trip — most travel insurance will cover non-refundable trip expenses if you cancel due to your illness or that of a family member under trip cancellation insurance coverage
You become ill with the virus during your trip — coverage for items such as evacuation, medical expenses, incidentals, lodging, and more could be covered under medical and trip interruption insurance
You become quarantined during your trip — there may be coverage under the trip interruption or medical benefits if you are quarantined during your trip
Bottom Line: Because COVID-19 is not an unforeseen event, canceling a trip because of the fear you may contract the virus is not normally covered on travel insurance policies. Additionally, any cancellations due to government-imposed travel bans related to COVID-19 are not normally covered. Travel insurance policies could also include a specific exclusion for pandemics such as COVID-19.
How to Cover COVID-19 Voluntary Trip Cancellations
You may be wondering why you would want to buy trip insurance if it is not going to cover voluntary trip cancellations. According to major travel insurer Allianz, some of the top reasons to purchase travel insurance are to protect the financial investment you've made in the trip and for medical coverage while traveling.
Medical travel insurance is fortunately very affordable and accessible for nearly everyone. Finding coverage for trip cancellation that is initiated for voluntary reasons, such as fear of COVID-19, can be much more difficult to secure.
Let's look at a few limited options to ensure flexibility for future trips should you decide to cancel or change your plans.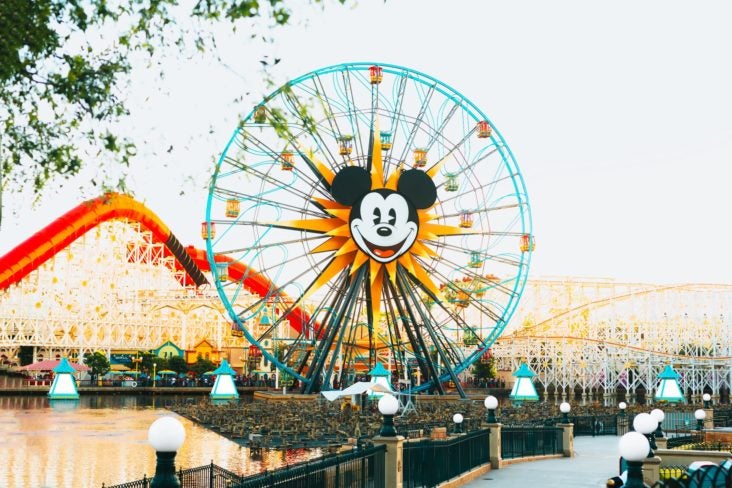 If you want to have protection for canceling a trip for any reason, even due to COVID-19 related concerns, your best option is to purchase cancel for any reason insurance (CFAR).
CFAR travel insurance is not a stand-alone policy you can purchase. It is a coverage upgrade you can add on to an existing travel insurance policy at the time of purchase or within a stated deadline before your trip. However, not all insurance companies offer this coverage.
If you've recently purchased travel insurance, you can contact your insurance company and ask if a CFAR upgrade is available. There is a limited window, commonly 14 to 21 days after you purchase the travel insurance, to purchase the CFAR coverage.
If you're looking to purchase travel insurance to which you can add a CFAR insurance upgrade, utilizing a travel insurance comparison site such as Squaremouth, TravelInsurance.com, or InsureMyTrip and narrow your search to policies that have the CFAR coverage option.
CFAR insurance is expensive, there is a limited purchasing window, and it does not cover the entire cost of your trip. However, it can be an option that will deliver peace of mind knowing you'll not lose your entire investment.
To learn more about CFAR insurance and where to purchase it, check out our comprehensive article on the topic.
Hot Tip: If you have current travel insurance and your trip has been rescheduled for another date, you may be able to change the effective date of the insurance to align with the new travel dates. You may also be able to purchase CFAR insurance for the new trip. If your trip was canceled entirely, you may be able to secure a refund for the insurance premium. 
Utilize COVID-19 Travel Waivers
Major airlines, hotels, and even cruise lines now have COVID-19 waivers in place that allow you to purchase travel without the worry of incurring fees for canceling or changing your flight.
While the terms and conditions of these waivers vary, each travel provider clearly spells out its waiver policy prominently on its website.
If you're concerned that you might need to cancel or change your trip, it's worth purchasing your travel from a provider that offers a lenient change or cancellation policy.
Purchase Refundable Travel
It normally costs a lot more to purchase refundable airline tickets, but if you are concerned you may have to cancel, it could be worth the extra expense.
You may also want to consider hotel reservations as well as other refundable travel that allows for no-charge cancellations. Once again, check the travel provider's COVID-19 specific policy on their website before purchasing.
Final Thoughts
We can't go back in time and anticipate the extent of the impact COVID-19 would have on our lives and travel plans. We can, however, look forward and review our options for protecting future travel investments with educated choices.
There are very few options for covering trips you are concerned you may have to cancel in the future for voluntary reasons. You can add a CFAR insurance upgrade when you purchase travel insurance, use travel providers that are extending fee waivers for future changes/cancellations, or purchase refundable fares/travel.
While the travel insurance that comes with your credit card does not cover COVID-19 related cancellations, you can still find valuable travel insurance benefits on several credit cards that may cover cancellations or trip disruption due to illness. Learn more by reading our review of some of the best credit cards for travel insurance.
---
All information and content provided by Upgraded Points is intended as general information and for educational purposes only, and should not be interpreted as medical advice or legal advice. For more information, see our Medical & Legal Disclaimers.